Searching for the best hotels Mountain Home Idaho has to offer? Then you've come to the right place. Mountain Home is an awesome place to unwind with a nature-filled getaway, this charming town has plenty of accommodation options to choose from.
Not far from Boise, you can find several Mountain Home Idaho hotels that can suit your needs. This city is the largest in Elmore County and contains a wide range of activities.
To help you find the best place to stay, we've rounded up 7 of the best hotels in Mountain Home Idaho that you can stay in.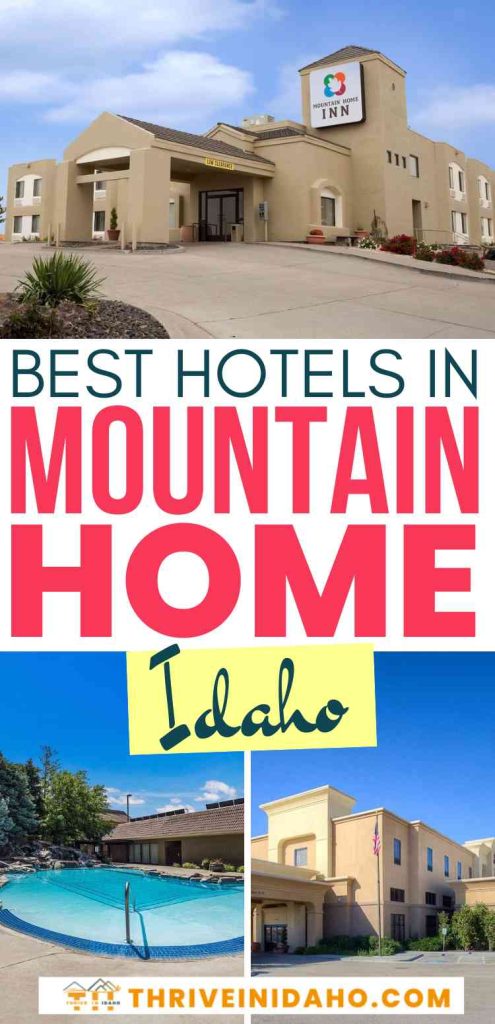 THIS ARTICLE MAY CONTAIN COMPENSATED LINKS. PLEASE READ OUR DISCLAIMER FOR MORE INFO. THIS POST WAS WRITTEN BY JILL GREISING-MURSCHEL, A LOCAL IDAHO MOM AND TRAVEL BLOGGER.
1. Best Western Foothills Inn
The Best Western Foothills Inn is one of the well known hotels in Mountain Home Idaho. Built in 1985, this hotel is nearby some of the best places and things to do in Mountain Home Idaho. With only a 5 minute drive to the Desert Canyon Golf course, it offers a great location if you would like to enjoy a fun game of golf.
They have 77 rooms to choose and a free continental breakfast. Some of the amenities include an outdoor pool, spa tub, fitness center, and a business center. You can expect a comforting stay at the Best Western Foothills Inn. Click here to check the rates.
2. Hampton Inn & Suites Mountain Home
The Hampton Inn & Suites is commonly known for being one of the top hotel chains in America, and Mountain Home Idaho isn't any different. With a great location, near downtown Mountain Home, Hampton Inn & Suites Mountain Home offers a variety of rooms to choose from.
You won't get bored with their amenities like the indoor spa and pool, fitness center, and jacuzzi. As for their room, they have free Wi-Fi and a work desk that fits corporate travelers and leisure trips. Click here to see the rates.
3. Mountain Home Inn
The Mountain Home Inn is a budget-friendly hotel that offers clean, comfortable rooms at an affordable price. The hotel features a continental breakfast, free Wi-Fi, and free parking, and is located near several local restaurants and shops.
This hotel has 60 guest rooms that are clean and comfortable, with amenities such as free Wi-FI, cable TV, air conditioning, alarm clock, free local calls, hairdryer, microwave, mini-fridge, and ironing facilities. If you're traveling near Boise, this hotel is near some of the best attractions around such as Sawtooth National Forest, Bruneau Dunes State Park, Snake River Birds of Prey Area, and Boise State University. Click here to see the rates.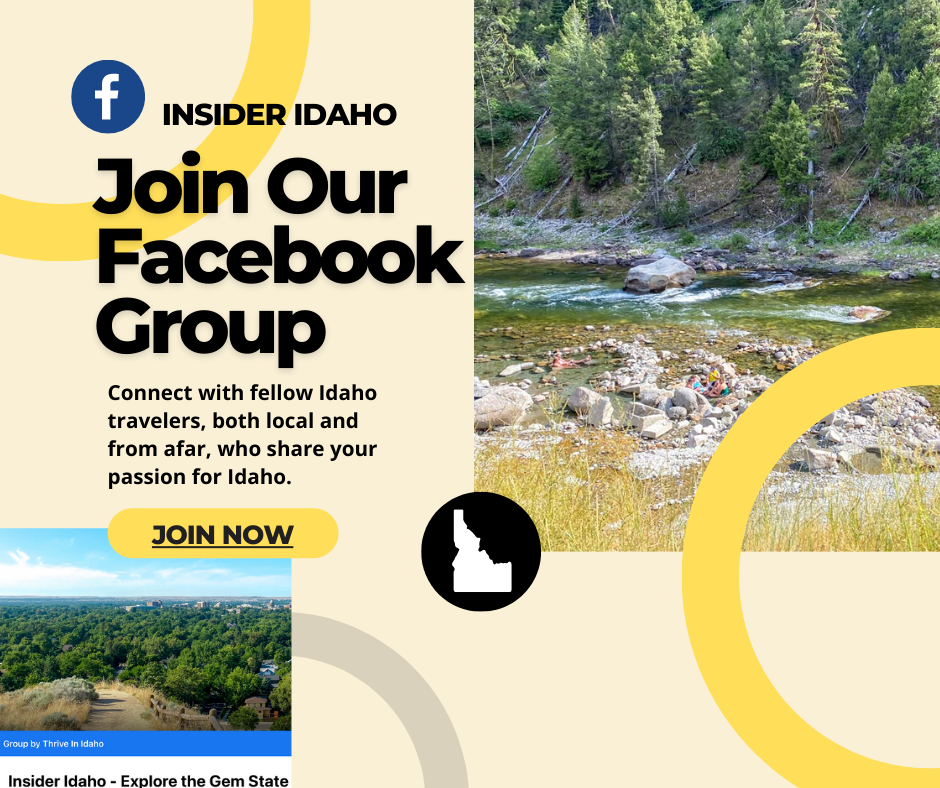 Alternative Places To Stay in Mountain Home Idaho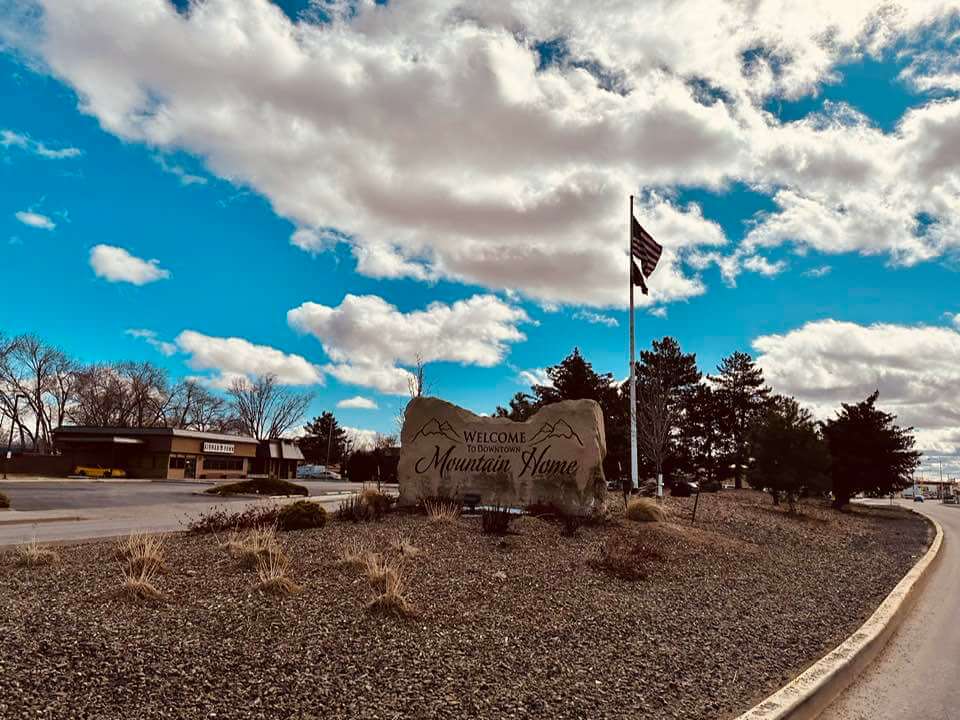 Beyond the top 3 hotels in Mountain Home listed above, you may want to consider staying at an RV Park or one of the highly rated vacation rentals below.
Mountain Home RV Park
Known as the desert oasis, Mountain Home RV Park is the largest G7 RV Resort in the Northwest. You'll be surprised at how much the park offers considering it's tucked away in a small mountain town. Guests can take advantage of their full hookups, outdoor pool, amphitheater, pull-thru sites, internet access, and playground that are great for those traveling as a family.
Not only that, they are pet friendly and you can find yourself enjoying a vast of activities including birdwatching, fishing, golf, swimming, and hiking. Plus, the RV park is right next to some of Mountain Home's popular attractions such as the Mountain Home Museum, Penny Wall, and Railroad Park. Click here to see the rates.
Umbrella J Getaway Vacation Rental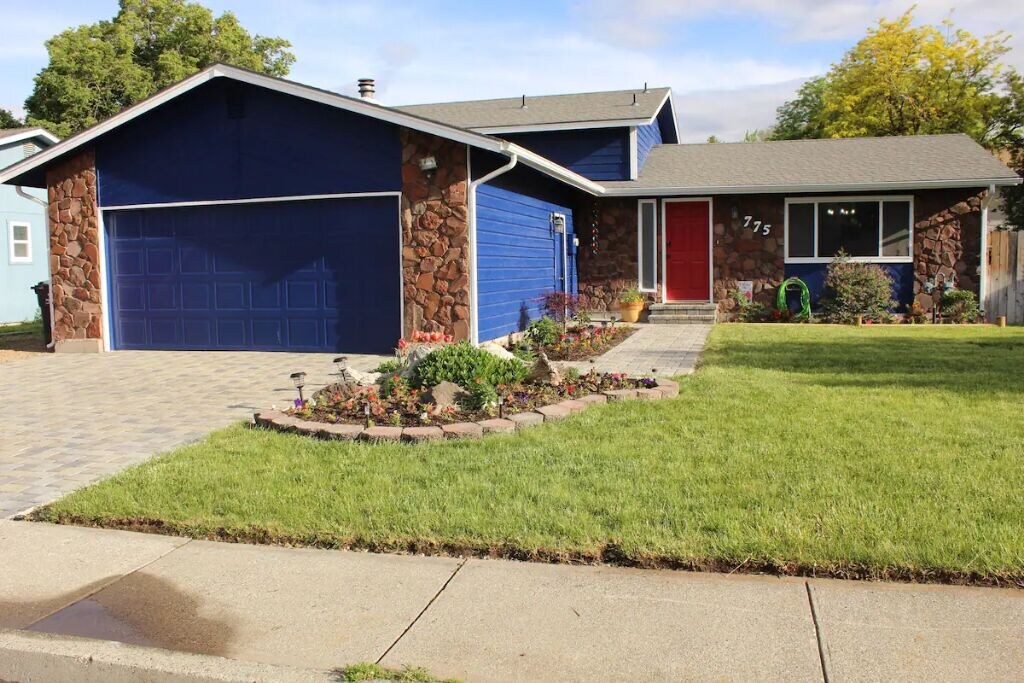 Consider renting this 4 bedroom vacation home in the heart of Mountain Home during your stay. Only minutes from the Mountain View Air Force Base and from downtown Mountain Home. With several 5-star reviews, this is a great place to stay if you have a family or a group of friends looking for accommodations. Click here to check availability.
Best Western Northwest Lodge – East Boise
Located closer to Boise than Mountain Home, but still a great option, the Best Western Northwest Lodge is a top-rated hotel that offers highly rated accommodations and excellent amenities.
The hotel features a 24/7 indoor pool, a fitness center, and a hot tub, as well as complimentary breakfast, free Wi-Fi, and free parking. The hotel is only 10 minutes away from the Boise Municipal Airport and offers free shuttle services to and from the airport. Click here to see the rates.
These Mountain Home hotels, RV parks and vacation rentals offer a wide range of accommodations that are perfect for any traveler. Whether you're looking for luxury or something more budget-friendly, there's something for everyone when it comes to lodging in Mountain Home ID. So don't miss out and book your stay today!