Looking for the best hotels in Lava Hot Springs Idaho? Most people visit Lava Hot Springs in the summer because of the many summer adventures and activities it has to offer. But this doesn't mean that other seasons are less exciting, there are plenty of things to do in Lava Hot Springs Idaho all year round!
You'll be shocked to see how many great hotels are available in Lava Hot Springs. I personally love visiting Lava Hot Springs and finding a great place to stay in important. Some of these hotels and vacation rentals listed below have great customer reviews and are located near the hot pools.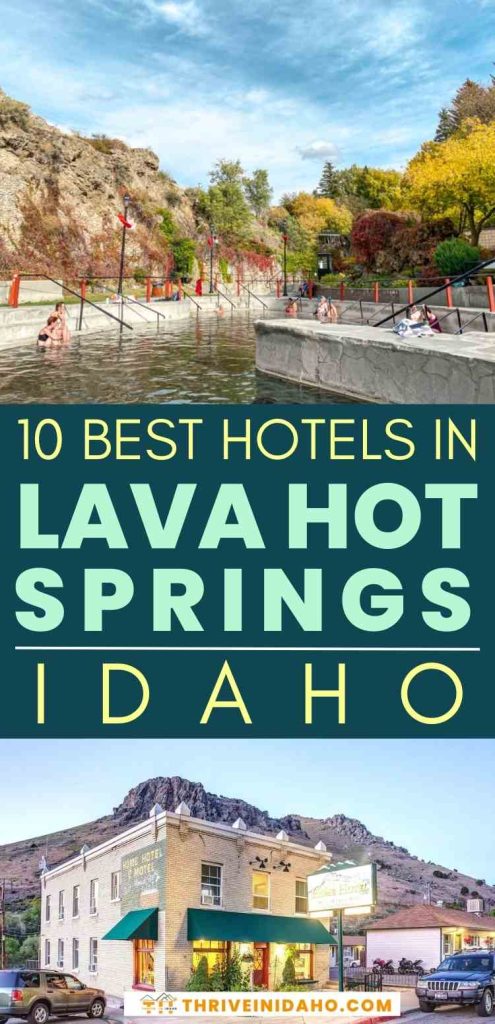 Honestly, Lava Hot Springs is an exciting Idaho weekend getaway! Located just a 30 minute drive from Pocatello Idaho in the Southeastern part of the state, Lava Hot Springs is a popular family vacation destination.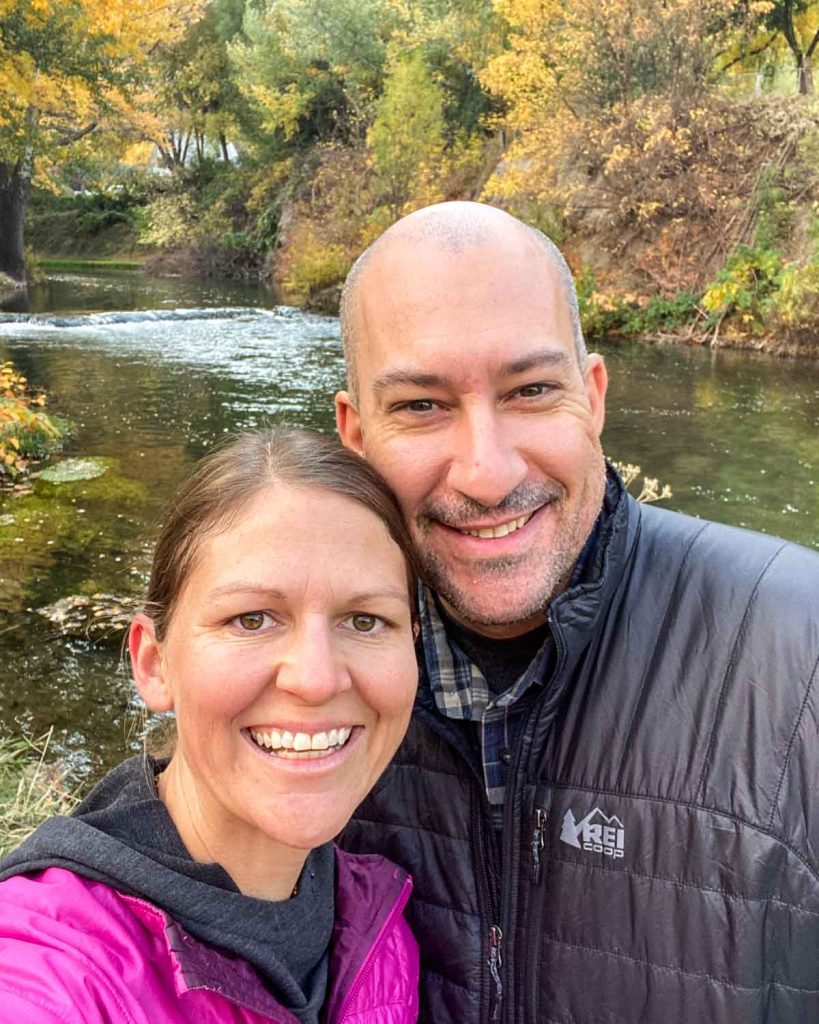 If you're in search of the best Lava Hot Springs Idaho Hotels, whether you're going for an Idaho Falls to Salt Lake City Road Trip, a romantic getaway, or you're looking for things to do during an Idaho Summer, then here are some of the best places for you to stay.
THIS ARTICLE MAY CONTAIN COMPENSATED LINKS. PLEASE READ OUR DISCLAIMER FOR MORE INFO. THIS POST WAS WRITTEN BY JILL GREISING-MURSCHEL, A LOCAL IDAHO MOM AND TRAVEL BLOGGER.
1. Home Hotel Lava Hot Springs
The Home Hotel in Lava Hot Springs is a historic hotel that has been a staple of Lava Hot Springs for over 100 years. Built in1918 in the heart of downtown Lava Hot Springs, this hotel has the classic charm that is sure to make your stay one you won't forget.
When it comes to amenities, Home Hotel Lava Hot Springs offers real natural hot springs water in each room, free WIFI, flat-screen TV, a mini fridge, and more. The hotel is just walking distance to the city's 5 hot pools. Click here to check the rates
2. Riverside Hot Springs Inn & Spa (Adults only)
The Riverside Hot Springs Inn & Spa is also one of the first Lava Hot Springs Hotels in Idaho. Built in 1914, this adults only boutique hotel includes a restaurant, hot springs pools, and an indoor spa — all decorated with original antique furniture and fixtures.
This Lava Hot Springs Idaho Hotel features 18 guest rooms, 24-hour staffing, onsite mineral hot springs and relaxing massage therapy sessions, and the Portneuf Grille & Lounge. This hotel is labeled "The Honeymoon Hotel" because of its romantic and elegant atmosphere.
Click here to check rates
3. Lava Hot Springs Inn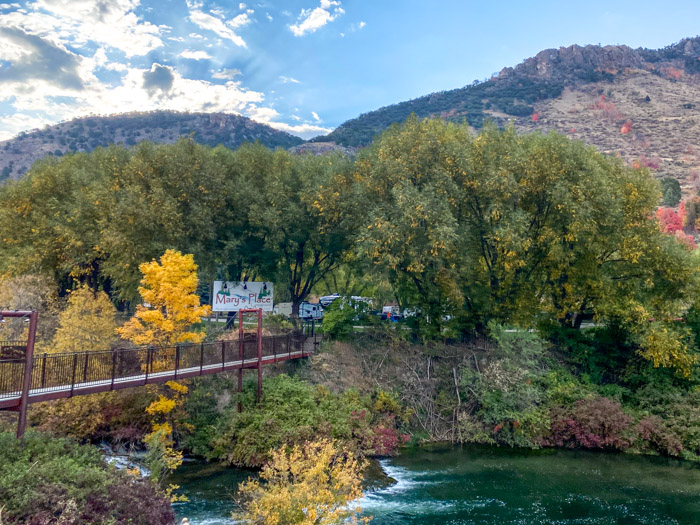 Lava Hot Springs Inn is one of the most visited lodgings in Lava Hot Springs Idaho by travelers. This inn is a great choice if you're looking for cheap hotels in Lava Hot Springs Idaho as it offers a variety of affordable rooms and packages.
The inn also has an impressive array of amenities such as hot springs pools, spa services, a 24-hour front desk, and free parking. The hotel is close to Idaho's World Famous Hot Pools, The South Bannock County Historical Center Museum, and Sunken Gardens which provides a great area for swimming and diving. Click here to check rates
4. The Harkness Hotel
This Luxury Hotel is located outside of the city of Lava Hot Springs, but offers the most luxurious experience you'll find nearby. This boutique luxury hotel is in a historic building with 11′ ceilings, arch-top windows, two large skylights, original wood floors and moldings and so much more!
Honestly, if you are looking for the high end accommodations near Lava Hot Springs, The Harkness Hotel is your place.
5. Alpaca Inn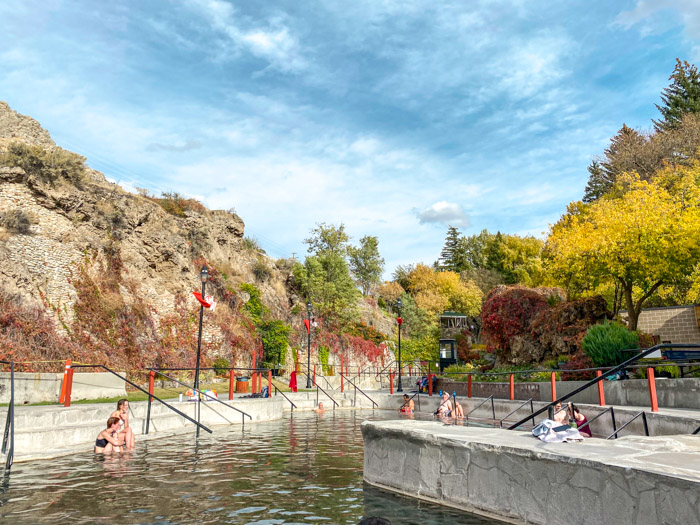 Alpaca Inn is near the center of the Historic Lava Hot Springs District and offers a unique lodging experience. The hotel has free WIFI, free parking, a hiking area, and picnic area, and a wide variety of rooms for you to choose from.
Renovated in 2008, the inn is now designed to have a rustic yet modern feel. A hotel is a great place for a family vacation and sports enthusiast with the many outdoor activities and attractions nearby. Click here to check for room rates
6. Lions Gate Manor
A rustic-western-style Lava Hot Springs Idaho bed and breakfast, Lions Gate Manor is a great place to stay if you're looking for a comfortable and affordable accommodation in the area.
This B & B offers themed rooms and suites that are made for couples and solo travelers alike. They offer romantic packages, full country breakfast, and other amenities. Nestled in the quiet wooded hillside, you'll get to enjoy the beautiful views of Lava Hot Springs and its surrounding areas. Click here to check rates
7. Lost Trail
Another lodging Lava Hot Springs Idaho offers is the Lost Trail. This hotel offers a unique and cozy vibe, as well as a unique experience which includes awesome river access and year-round fishing.
If you're a nature enthusiast, this is one of the best places to stay in Lava Hot Springs Idaho. When it comes to their accommodations, they have motel rooms, large and small RVs with full hook ups and pull-throughs, and pads for tents for camping. Click here to check for rates
8. Lava Hot Springs Vacation Home
If you're looking for a vacation home or a vacation rental with a kitchen then this highly rated VRBO Lava Hot Springs Vacation Home located in the heart of the city might be perfect for your group.
This vacation home sleeps 6 and high many great reveiws. Check rates and availability here.
9. Studio with a Deck VRBO
If you want stay in an updated hotel room, this studio with a deck offers 1 king and 2 queen beds and a remodeled bathroom all with an incredible view! You can enjoy the large deck outdoors, play some cornhole, and walk just a few block sot the famous Lava Hot Springs Pools from this location. Check here for availability and rates!
10. Winzig Lodge
Also in the center of the Historic Lava Hot Springs, the Winzig Lodge is an updated and modern place to spend a weekend. Guests can explore nearby attractions such as the Lava Hot Springs, Olympic Swimming Complex, and Sunken Gardens.
The Winzig lodge offers a variety of rooms including one duite that sleeps up to 10 people with a full kitchen, incredibly modern bathrooms, and even a washer and dryer in suite. Click here to check for rates and availability.
There you go!
You'll find that these 10 hotels in Lava Hot Springs Idaho offer the best experiences for all sorts of travelers. Whether you're looking for a romantic getaway, an adventure with friends and family, or just want to explore the area, these hotels will surely make your stay even more unforgettable. So make sure to check out these amazing places the next time you visit Lava Hot Springs Idaho!