There are many things to do in Rexburg Idaho making it the perfect destination for a weekend getaway. Located in the Eastern corner of the state, the city offers a variety of activities and attractions that are fun for all types of visitors. From outdoor adventures and cultural attractions to family fun, there's something for everyone in Rexburg.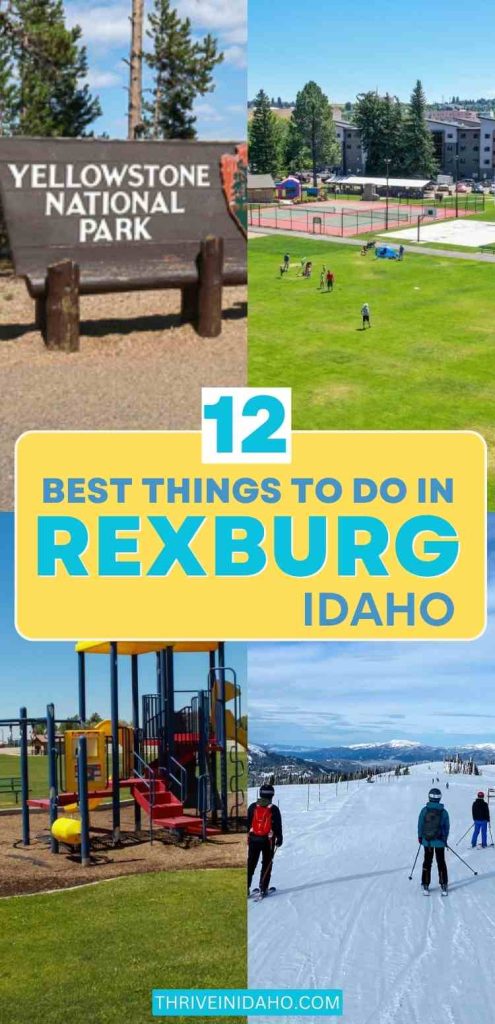 Here are the best things to do in Rexburg Idaho!
THIS ARTICLE MAY CONTAIN COMPENSATED LINKS. PLEASE READ OUR DISCLAIMER FOR MORE INFO.
Things To Do in Rexburg Idaho FAQs
What is Rexburg Idaho famous for?
Rexburg is most famous for having the Brigham Young University Idaho campus, a private college for The Church of Jesus Christ of Latter-day Saints. It is mainly a college town with plenty of fun activities for all to enjoy.
What is there to do in Rexburg Idaho in the winter?
There are plenty of things to do in Rexburg Idaho in the winter! It is such a fun city to visit during the colder months. Try ax throwing or visiting a nearby hot spring.
Where To Stay in Rexburg Idaho
One of the highest rated places to stay in Rexburg Idaho is Springhill Suites by Marriott. With an indoor pool and hot tub and a free hot breakfast each day, your stay will be a relaxing one. Click here for rates.
12 Top Things To Do in Rexburg
Located just 30 minutes from Idaho Falls and about 50 minutes from Island Park Idaho, Rexburg has it's own set of fun things to do. It's a great city to visit during an Idaho Falls to West Yellowstone road trip. If you are wondering what to do in Rexburg, Idaho, check out the following Rexburg activities!
1. Visit the Museum of Rexburg
The Museum of Rexburg is filled with interesting artifacts that tell the story of the area's past. From historical documents to photographs, visitors can learn about the history of Rexburg and the surrounding areas in an interactive and exciting way.
One of the interesting things at this museum is that they have an escape room! What better way to learn about history? This would be one of the best Rexburg date ideas for couples to enjoy!
2. Have Fun at Rexburg Rapids Waterpark
Looking for a day of adventure and fun? Head to Rexburg Rapids Waterpark! With some awesome water slides, a lazy river, a splash park, and a rock wall, you and your family will have a blast all day long!
The Rexburg Rapids Waterpark is one of the fun things to do in Rexburg, Idaho, and it is the perfect way to spend a hot summer day with your family.
3. Go Ax Throwing at Heber Hatchets
Why not let off some steam and have some friendly fun at the same time? Heber Hatchets is one of the only ax throwing Rexburg offers and would be the perfect date night or friend outing during your stay in Rexburg.
Spend an hour or two out here with your family or friends and see who can get the most bullseyes. You'll be surprised how much fun ax throwing truly is!
4. Have Fun at Rexburg Re-Escape
There are plenty of escape rooms in Rexburg Re-Escape that are thrilling and exciting. It is one of the fun things to do in Rexburg, ID, with your friends. If you love Marvel movies, try out the Race to the Infinity Stones room to see if you can beat Thanos yourself!
You can also try to stop a Mob Boss or try to find out all of Houdini's secrets. All of their escape rooms are bound to test your mind and give you a few hours of excitement. You can walk in anytime on Saturday or book a reservation during the rest of the week.
5. Yellowstone Bear World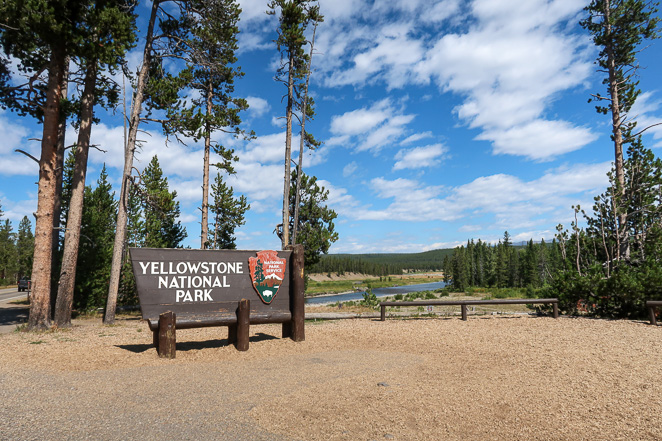 The Yellowstone Bear World is one of the Rexburg, Idaho, things to do, especially if you are on a Boise to Yellowstone road trip. It is the perfect place to stop and learn about the wildlife in Idaho. At this park, you get to have up close and personal experiences such as bottle-feeding a cub or dear!
Here you will also find a petting zoo and a wildlife excursion where you can drive and see all the incredible animals. You will definitely want to see Yellowstone Bear World in Rexburg!
6. Go Indoor Rock Climbing
One of the things to do in Rexburg at night is to go indoor rock climbing! The Rock Gym is open from 10:00 am to 11:00 pm every day except Sunday and is another great date night idea in Rexburg!
At this gym, you can also enjoy some relaxing yoga or release some tension with CrossFit. If you need to unwind and let loose during your trip to Idaho, this is the perfect place to do just that.
7. Go Paintballing
Paintball is a popular Idaho activity, and there are plenty of places in Rexburg to go paintballing. At Crossfire Paintball Rexburg, experience a paintball game out in a field. It is definitely one of the best Rexburg things to do to get your adrenaline pumping! Grab your buddies and enjoy a nice day filled with paintballs and the outdoors.
8. Legacy Flight Museum
In downtown Rexburg Idaho, go visit the Legacy Flight Museum. Here you will see some incredible aircraft that were flown in the United States Military. It is a very affordable museum to enjoy getting up close to these airplanes.
9. Visit Porter Park
If you simply want to enjoy being outdoors, head to Porter Park. There are plenty of things to do; you can easily spend the entire day outside here! There is a fun splash pad and playground for the kids, along with basketball courts, tennis courts, a walking path, and picnic areas for the rest of the family.
10. Visit a Nearby Hot Springs
For another fun thing to do near Rexburg, head to any of the close hot springs! The Green Canyon Hot Springs and the Heise Hot Springs are both about 30 minutes away. Soaking in the hot pools and springs is so relaxing and very therapeutic.
11. Go Skiing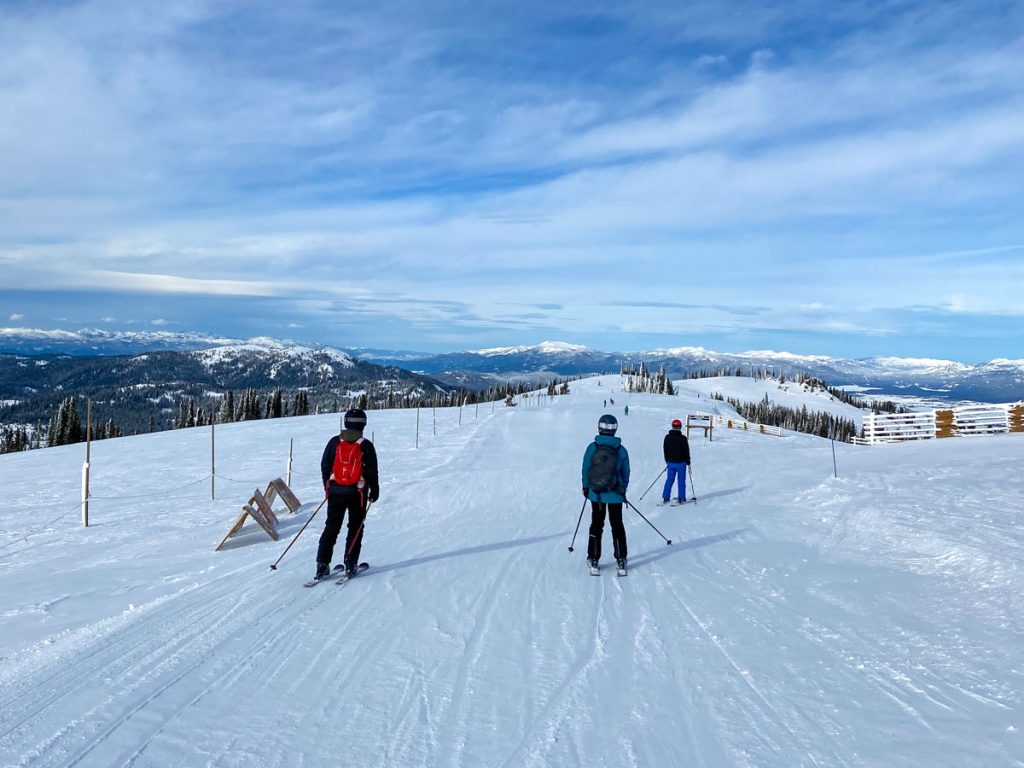 One of the things to do near Rexburg, Idaho, is to go skiing at one of the resorts close by. The Grand Targhee Ski Resort is about an hour away, while the Kelly Canyon Ski Resort is closer to 40 minutes away. If you're looking for more adventure, I really find Idaho the best place for ski resorts.
If you want something to do in the winter near Rexburg, grab your gear, bundle up, and get ready to enjoy skiing and snowboarding all day long.
12. St. Anthony Sand Dunes
The St. Anthony Sand Dunes are about 20 minutes away from Rexburg, Idaho but are also so much fun to visit and see! From horseback riding to ATV adventures, hiking, stargazing, and so much more, these sand dunes are incredibly neat to visit.
Whatever you decide to do in Rexburg, you will have a blast. It is the perfect destination for a nice and relaxing getaway, with all the fun things to do in Rexburg!