Thinking of taking a Boise to Yellowstone road trip? There are few national parks as accessible and easy to visit as Yellowstone, and it's not too far from Boise! The park's beautiful landscape, abundant wildlife, and variety of activities to enjoy make it no surprise that more than 4 million people visit Yellowstone every year.
A road trip from Boise to Yellowstone National Park is an excellent way to see many different sites in a very short period of time. You can even plan to break it up with a Boise to Idaho Falls road trip, then a road trip from Idaho Falls to West Yellowstone.
Yet, if you're looking for the ultimate road trip from Boise to Yellowstone then check out these tips and ideas of places to stop below. This is your ultimate guide with everything you need to know about the Boise to Yellowstone National Park Drive for a fun, sightseeing road trip!
Moving To Boise, Idaho or the Treasure Valley?
Download this FREE 50-page relocation guide to Boise and make Boise your new home sweet home. Your ultimate relocation guide awaits!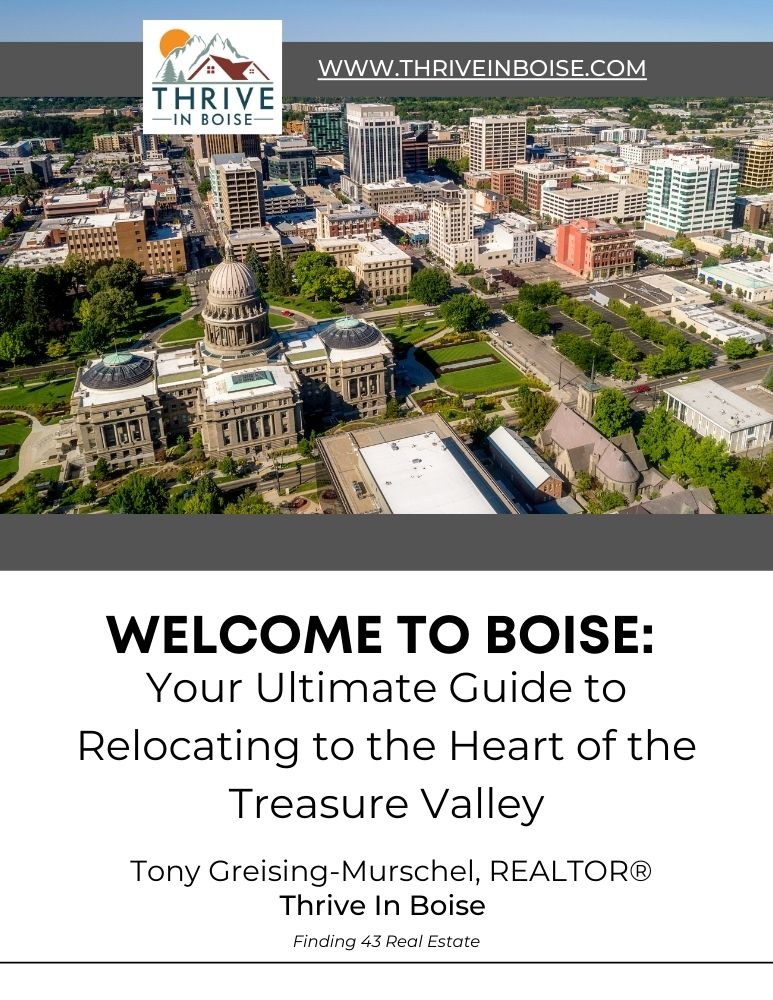 Boise to Yellowstone FAQs
How far away is Yellowstone National Park from Boise, Idaho?
The Boise to Yellowstone National Park drive takes between 6 ½ to 7 hours without stopping at all along the way. It will take more time if you plan on stopping at various landmarks along the way.
Where should I stop between Boise and Yellowstone?
There are plenty of great stops between Boise and Yellowstone! Read down below to see some of the most popular stops along the way of your Idaho road trip.
Boise To Yellowstone Road Trip Route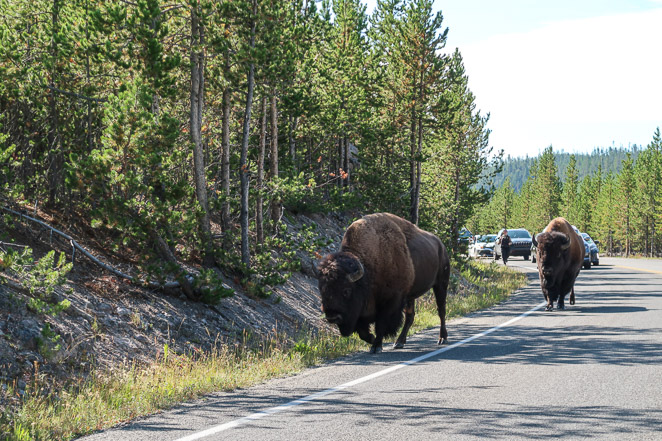 There are many routes to get from Boise Idaho to Yellowstone National Park. The shortest route can take around 7 hours.
The drive from Boise to Yellowstone will take you through a few different areas of the state and show you some of the most beautiful scenery that Idaho has to offer. If you are coming from Boise, the first thing to do is get on I-84 East. Stay there until you hit I-86 East. Consider stopping and discovering all the things to do in Pocatello Idaho, and then head head North on I-15 until you reach Idaho Falls.
If you wnat to break this road trip up, consider spending a night in downtown Idaho Falls. Then the next day you can make the Idaho Falls to West Yellowstone drive.
From Idaho Falls, to get from Boise to West Yellowstone, go on US-20 East and discover some fun things to do in Island Park Idaho before you hit West Yellowstone in Montana. Continue from there until you reach Yellowstone National Park!
Fun Fact: The city of West Yellowstone is just on the boarder of Idaho, Montana, and Wyoming.
For an alternative route, you could consider traveling East from Idaho Falls to Jackson Hole. From there you can visit Grand Teton National Park before heading North to Yellowstone.
Best Stops Along the Way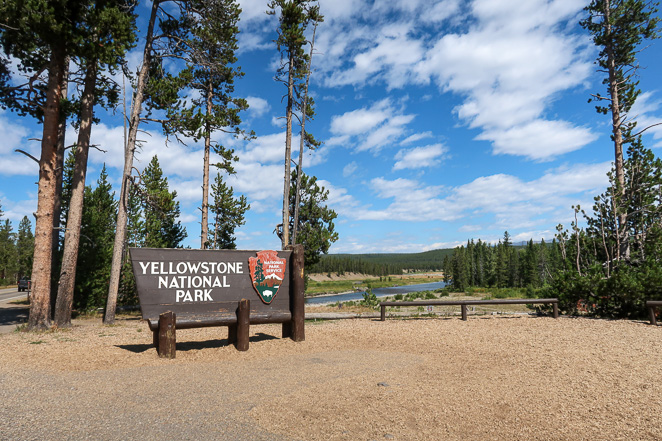 If you're planning a big Idaho road trip, then check out some of the top things to do in Boise and learn where to stay in Boise before you hit the road to Yellowstone.
The Boise Idaho to Yellowstone National Park drive will take a few hours, so you are bound to have stops along the way. Here are a few of the best stops when driving from Boise to Yellowstone National Park!
Miracle Hot Springs
Enjoy a nice adventure at Miracle Hot Springs, located close to Twin Falls, as it is right along your trip from Boise, Idaho, to Yellowstone. Sit in the nice, steamy hot springs and then continue along your journey.
Twin Falls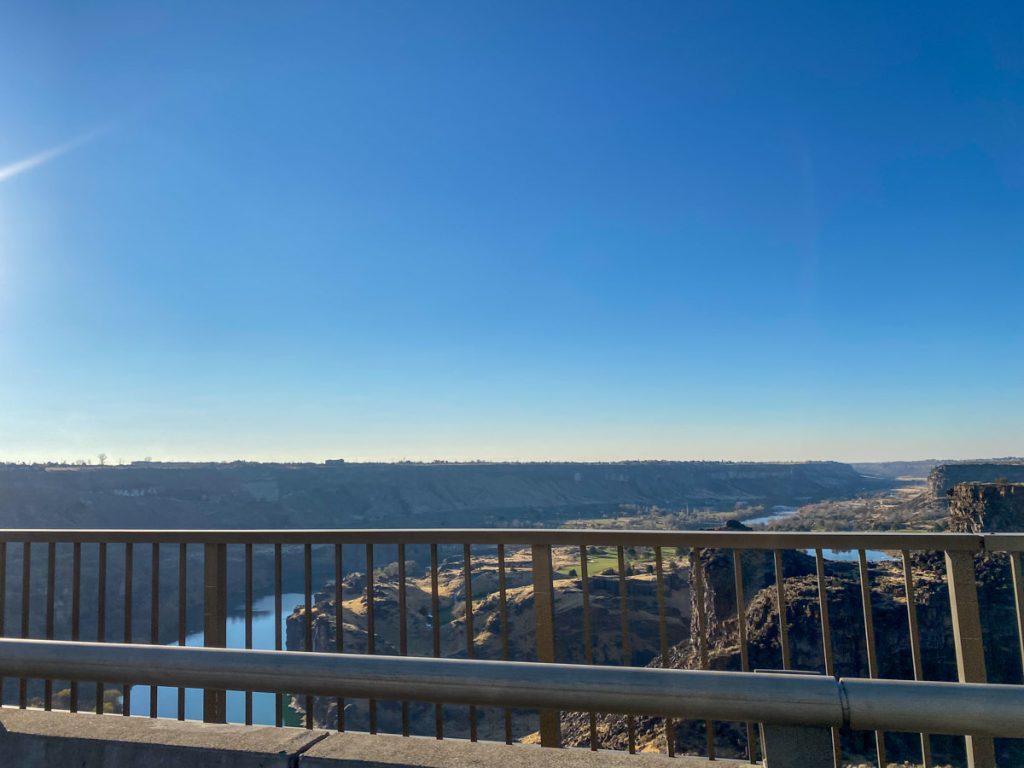 Enjoy a stop and explore some of the fun things to do in Twin Falls Idaho. As a popular city in Idaho and is a great place to stop and get some gas, snacks, and a meal before continuing your road trip!
Idaho's Shoshone Falls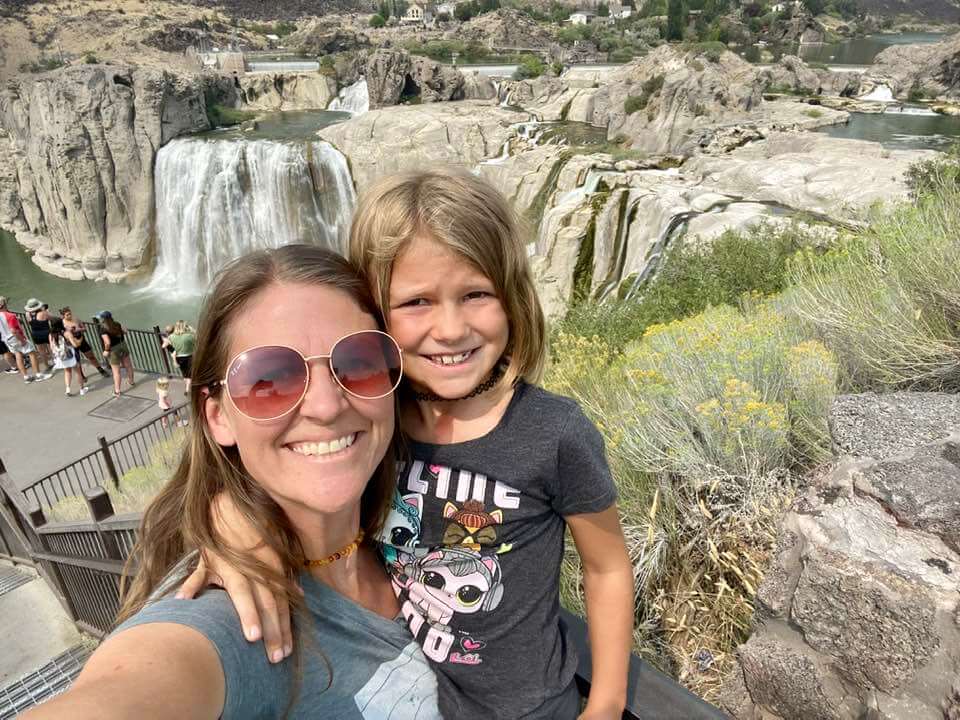 Driving from Boise to Yellowstone, you'll pass by Shoshone Falls. It is another fun stop if you aren't in a hurry to get to Yellowstone. Here you will find the incredible Shoshone waterfall that is known as the 'Niagara of the West'.
Lava Hot Springs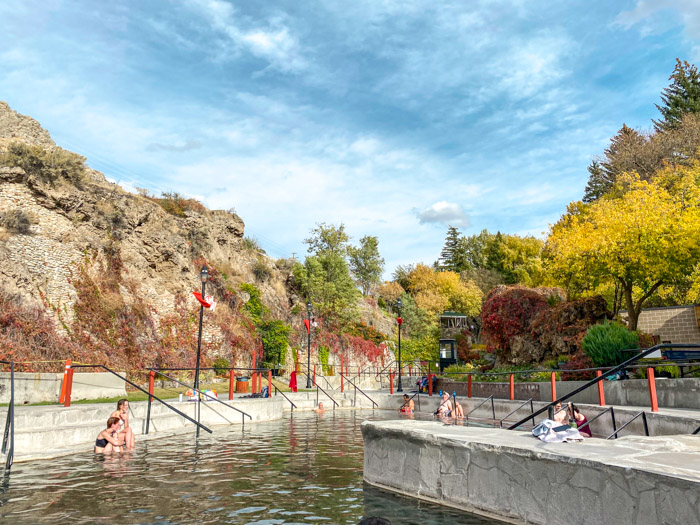 Consider detouring a bit and driving Southeast from Pocatello to discover some fun things to do in Lava Hot Springs for a day. This city is only 40 minutes off the main route to Yellowstone from Boise, and will provide you a fun half-way point during your drive. Soak in the natural hot springs, float the river, and then get back on the road the next day to finish your trip to Yellowstone NP.
Museum of Idaho
You'll want to stop near Idaho Falls to stretch your legs during your Boise to Yellowstone drive. The Museum of Idaho has some interesting facts about the history of Idaho and plenty of hands-on exhibits too!
Yellowstone Bear World
If you really want to see some wildlife, visit Yellowstone Bear World, located in Rexburg, Idaho. You'll get to see some bears and other animals from this area, all from your own car as you drive through!
West Yellowstone
West Yellowstone is right in Montana and is another one of the most popular towns to visit along your Boise to Yellowstone road trip. It is at the national park's entrance and is a great town to explore while taking a much-needed break from driving in the car.
When you go from West Yellowstone to Boise, Idaho, you will probably want to stop here to refuel and make sure you have everything before you head back!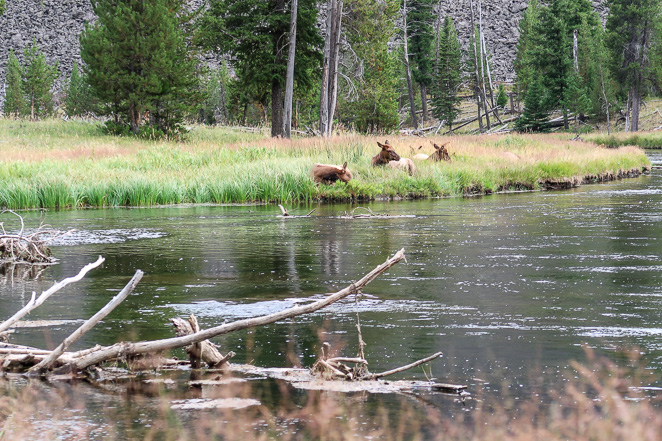 What to Bring
Here are a few things you will definitely want to bring on your Boise, Idaho, to Yellowstone national park trip!
Binoculars: The wildlife in Yellowstone is a major draw, and binoculars are a great way to get a closer look at the animals without disturbing them too much.
Raincoat: You never know when it will rain during your trip!
Camera: Yellowstone is breathtaking, and you don't want to miss your chance to capture it!
Car phone charger: So you can keep the GPS on your phone at all times.
When to Go on a Boise to Yellowstone Road Trip
Depending on whether you want to experience the warm or cold weather in the region, there are two general times of the year that are best for going on a Boise to Yellowstone National Park road trip: spring and fall.
Spring is the time when you get to see things turn green and bloom– wildflowers of all different kinds cover the fields and make the already scenic drive even more beautiful. Fall, on the other hand, is when kids are back in school and the drive and visit will be much less crowded than the summer months.
Spring and fall are also generally the drier seasons in the region, which means that the risk of flooding and mudslides is lower, and you won't have to worry as much about inclement weather.
During the winter, some of Yellowstone is not accessible or open for the majority of the time due to all the snow. While you can go in the summer, it will be much more crowded, and it can be very hot. Spring and fall are typically the best time of the year to head to Yellowstone.
Related post: Boise Idaho to Salt Lake City Road Trip
Tips for Road Tripping in Yellowstone
Yellowstone is huge, and it's easy to get overwhelmed by its size. To make the most of your limited time, choose one side of the park to focus on and then make that your priority. If you are staying for a few days, make an itinerary you want to follow so you don't get overwhelmed when you arrive.
Planning your route from Boise, Idaho, to Yellowstone National Park is especially important. This is a very scenic drive that also offers plenty of fun places to stop along the way. You have to get out and take a break eventually, so why not make it somewhere you want to explore?
Going on a Boise to Yellowstone road trip will be such a fun adventure, no matter where you stop along the way. Make sure to create an itinerary and explore all the fun places along the way. Whether you have a week or a few days, this is a road trip worth taking!