Are you looking for things to do in downtown Idaho Falls? This historic district has seen a remarkable revival in the last several years. Idaho Falls downtown is now full of great activities any day of the week.
If you plan to spend a day or two in Idaho Falls on your way to Island Park or to explore things to do in Rexburg Idaho, then keep reading to learn all you need to know.
Whether you're seeking indoor activities or outdoor adventures, there are plenty of things to do in downtown Idaho Falls.
THIS ARTICLE MAY CONTAIN COMPENSATED LINKS. PLEASE READ OUR DISCLAIMER FOR MORE INFO.
Downtown Idaho Falls FAQS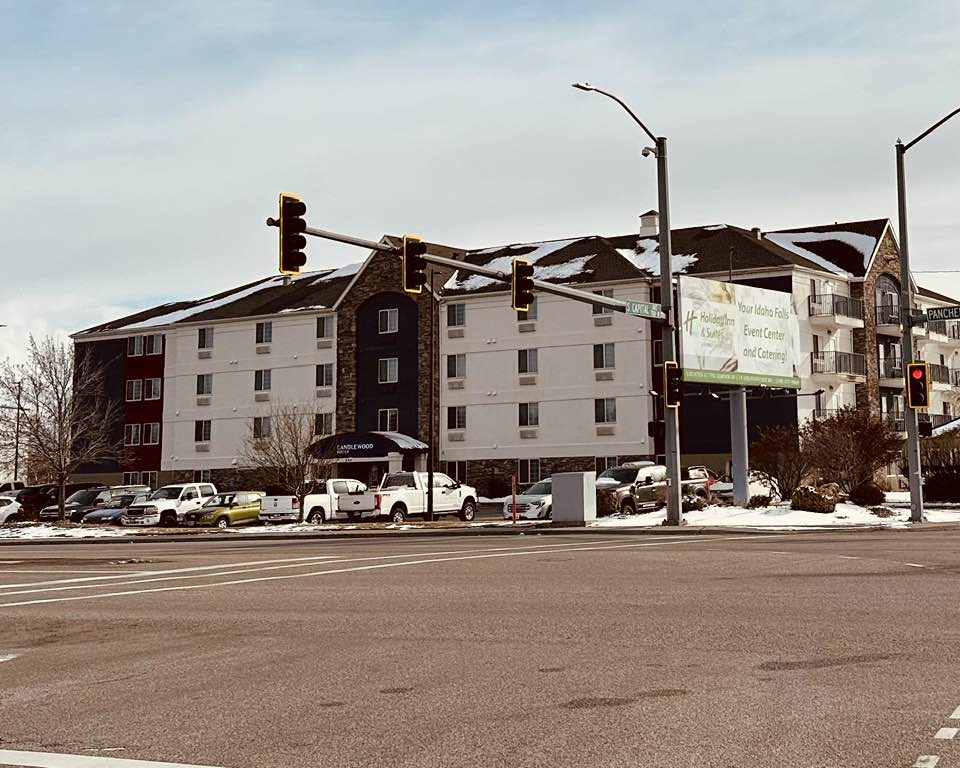 Is Idaho Falls worth visiting?
There are plenty of fun things to do in Idaho Falls Idaho, especially if you love the outdoors! It is definitely worth visiting if you want to explore the Snake River.
What is Idaho Falls best known for?
Idaho Falls is best known for being surrounded by beautiful nature, with plenty of access to the Snake River. Historic downtown Idaho Falls is also becoming quite popular as well!
Places To Stay In Idaho Falls, Idaho
Looking for one of the best places to stay in Idaho Falls that will allow you to walk around downtown? Then check out the Residence Inn by Marriott in Idaho Falls or the Hilton Garden Inn.
Or, you can read our Best Hotels in Idaho Falls Idaho post to check out some of the best hotel deals in town!
10 Best Things To Do In Downtown Idaho Falls
Considering making a road trip from Jackson Hole to Idaho Falls and trying to figure out what to do once you arrive? Or looking for ideas for romantic getaways in Idaho? Then consider visiting Idaho Falls.
Here are some of the best things to do in Idaho Falls downtown! From enjoying the outdoors or heading to the many museums, there is something for everyone to enjoy.
Go on a Historic Walking Tour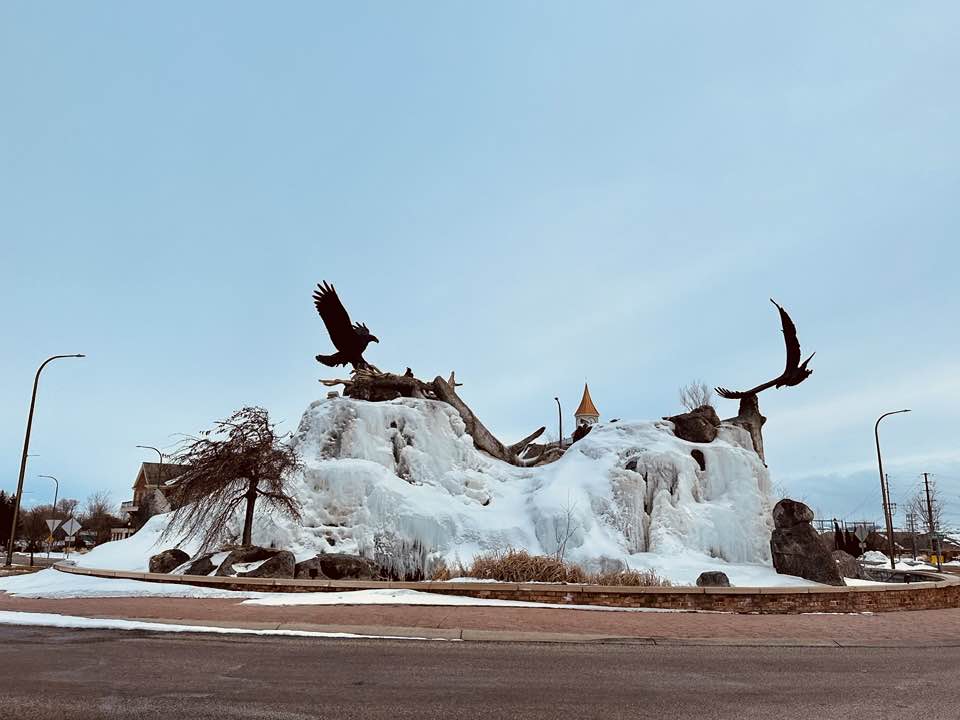 One of the best things to do in downtown Idaho Falls is a historic walking tour. This self-guided walking tour takes you through each of the beautiful historic locations in the downtown area and gives some history about each place.
If you love exploring the old architecture, take a nice walk through downtown Idaho Falls, Idaho and walk through some of the boutiques in Idaho Falls and grab an Idaho gift.
Enjoy the Snake River
The Snake River runs through downtown Idaho Falls and is one of the best things to explore during your trip to Idaho. There is a nice and easy trail that runs for miles along the river you can enjoy, called the Idaho Falls River Walk. You will also find plenty of benches to stop at and take a break along the walkway to simply enjoy the scenery.
Visit the Idaho Falls Aquarium
If you're visiting Idaho Falls with kids, head over to the Idaho Falls Aquarium. The aquarium has more than just aquatic animals from all over the world that the entire family will love to see. Kids can also enjoy learning about sharks, sea turtles, piranhas, and so much more.
The East Idaho Aquarium is completely hands-on, with plenty of exhibits allowing you to feed a manta ray or hold a starfish! It is a lot of fun; you can easily spend a few hours enjoying the aquarium!
Visit the Idaho Falls Zoo
For more fun with animals, visit the Idaho Falls Zoo! Here you will find over 300 different animals to see and enjoy! With over 7 acres, it is another fun, family-friendly activity to keep you busy in Idaho Falls.
See animals from Africa, Asia, Australia, and South America, with many exotic creatures everyone loves to see. There is even a special children's zoo where kids can feed and pet some animals!
Enjoy the Museum of Idaho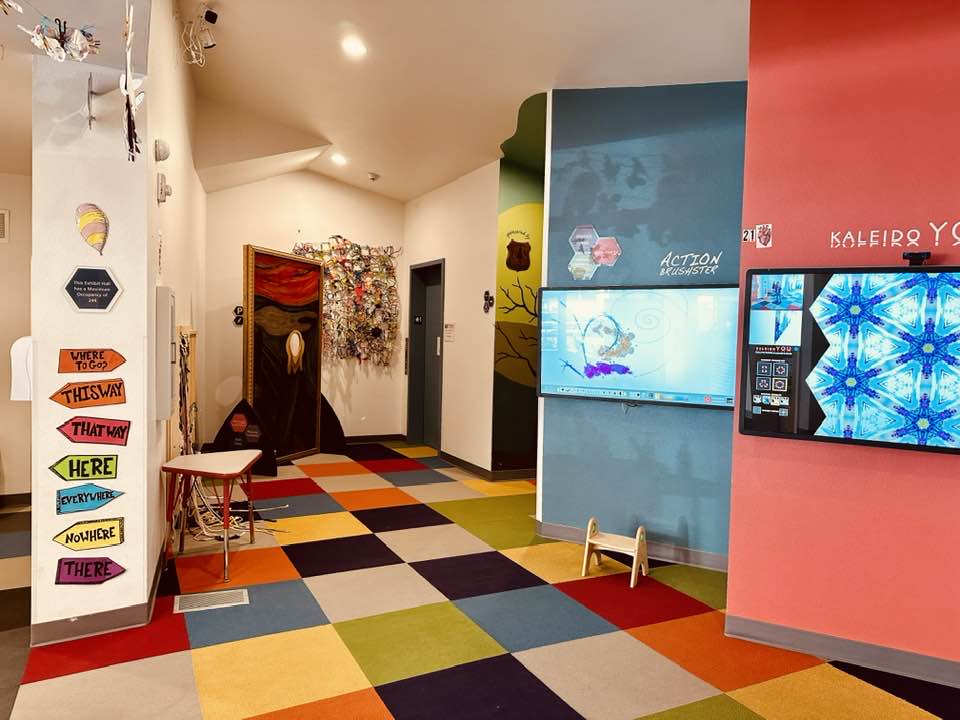 Also located in downtown Idaho Falls, the Museum of Idaho is one of the biggest museums in the state and is home to the largest collection of artifacts related to Idaho's history. The museum offers a variety of fun exhibits for the kids to get hands-on learning experiences!
Toytopia has fun games and toys that all kids will love, or head to the discovery room to crawl through caves and learn more about Idaho.
Go to ARTitorium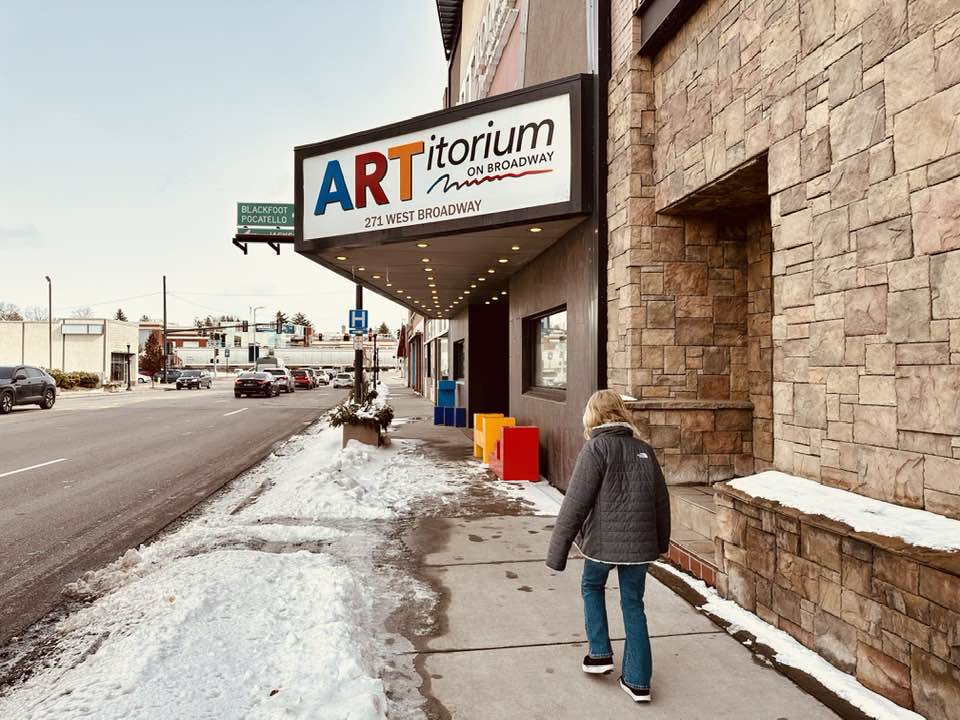 The ARTitorium is an interactive art museum perfect for families and kids that features a variety of rotating exhibits. There are plenty of great art classes and exhibits that will bring out the creativity in your family in new and fun ways.
Here you will find both hands-on activities as well as experiences that show the technological side of art too. From a magnet wall to a mural you get to create on the wall and even a green screen, you will have a blast here!
Have Fun at Idaho Escape Rooms
Idaho Escape Rooms is a new business in downtown Idaho Falls. You and your friends will have to work together to solve some puzzles and escape the room before the time runs out. These Idaho Escape Rooms are so much fun and will get your adrenaline pumping too!
If you have ever visited a place like this before, you know how challenging and fun it can be. These escape rooms are a unique way to spend an afternoon or evening with your friends or family. It also makes for a fun date night!
Visit Possibly Picasso
If you are feeling artistic, head over to Possibly Picasso! It's a newer business in downtown Idaho Falls, Idaho, that allows you to create a pottery piece of your choice! You simply pay a studio fee and then get to create whatever you desire.
It's a fun place to go for a date night, with friends, or as a family. Let your creativity shine at Possibly Picasso!
Go to the Art Museums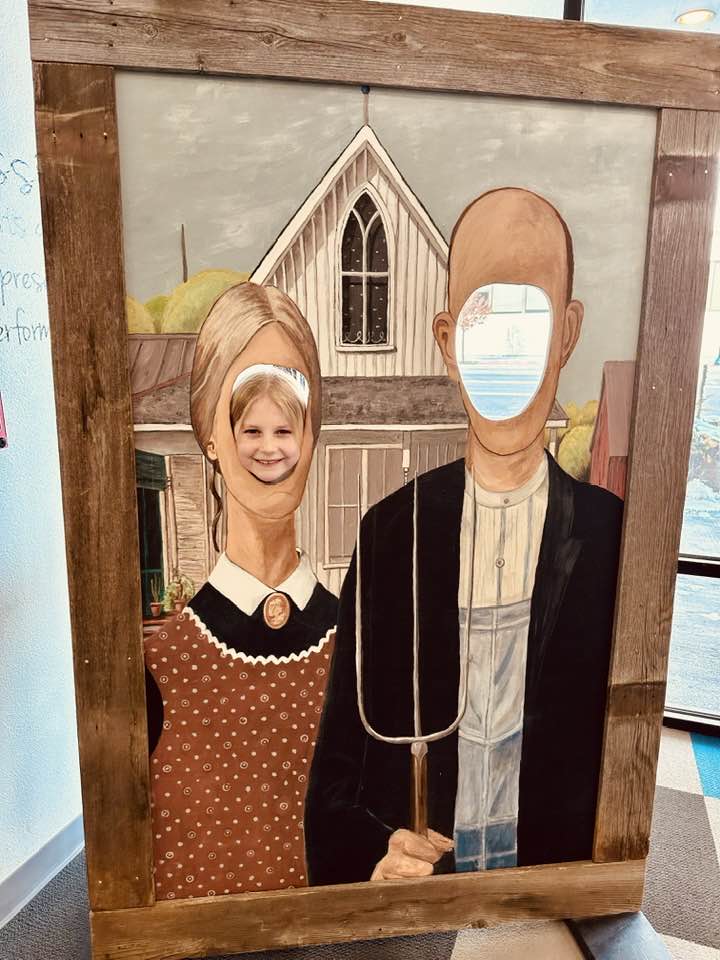 There are a few art museums worth exploring during your stay in Idaho Falls downtown. The Willard Arts Center has a few rotating exhibits with beautiful art pieces. Take a nice walk-through to enjoy looking at some art.
The Art Museum of Eastern Idaho is also a great art museum for everyone! There are five galleries to enjoy as well as an interactive children's art area!
Eat Out at One of the Downtown Idaho Falls Restaurants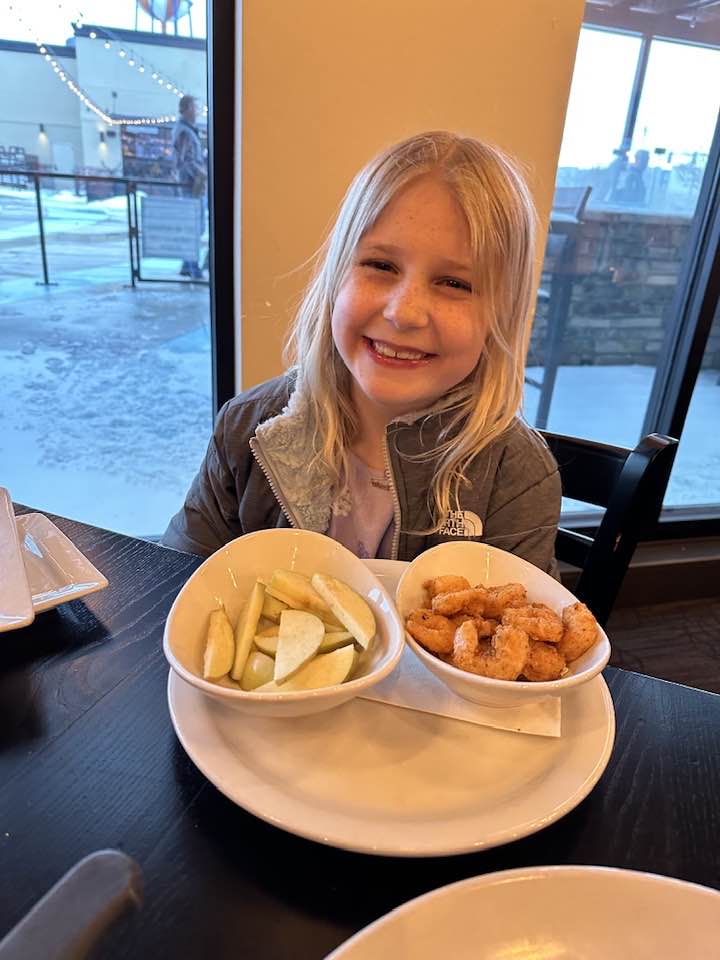 Another one of the best things to do in downtown Idaho Falls is to grab a bite to eat! There are lots of delicious restaurants in downtown Idaho Falls that you will love.
Smokin' Fins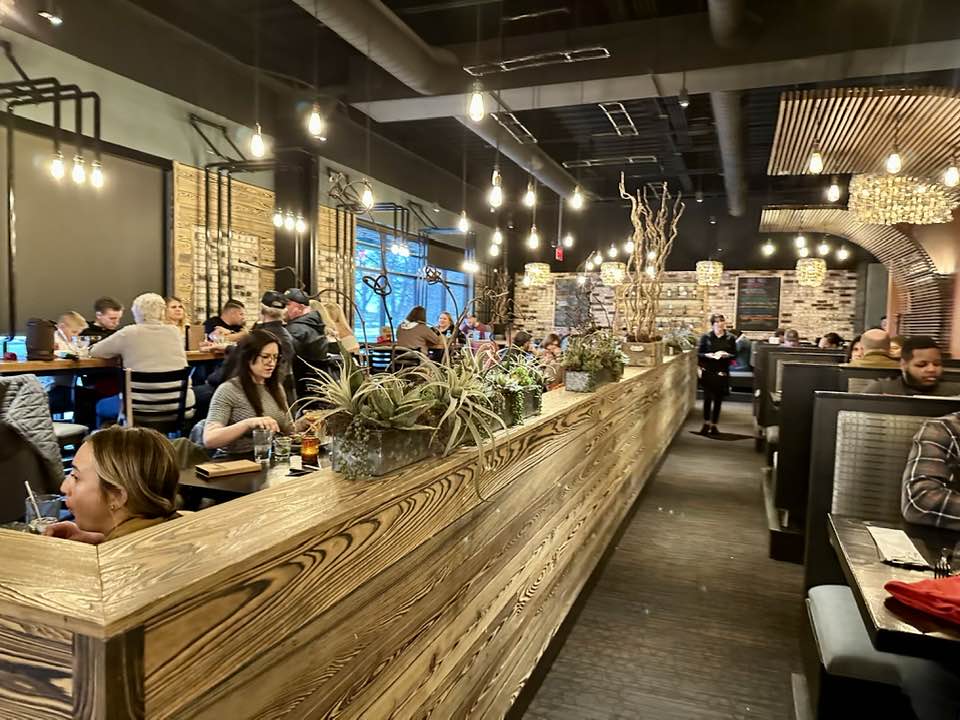 If you are in the mood for some seafood, head over to Smokin' Fins! Here you will find delicious sushi, salmon, ahi, shrimp, clams, and more. If you don't want any seafood, you can also enjoy some tacos, ribeye, soups, and salads.
A Street Soup Market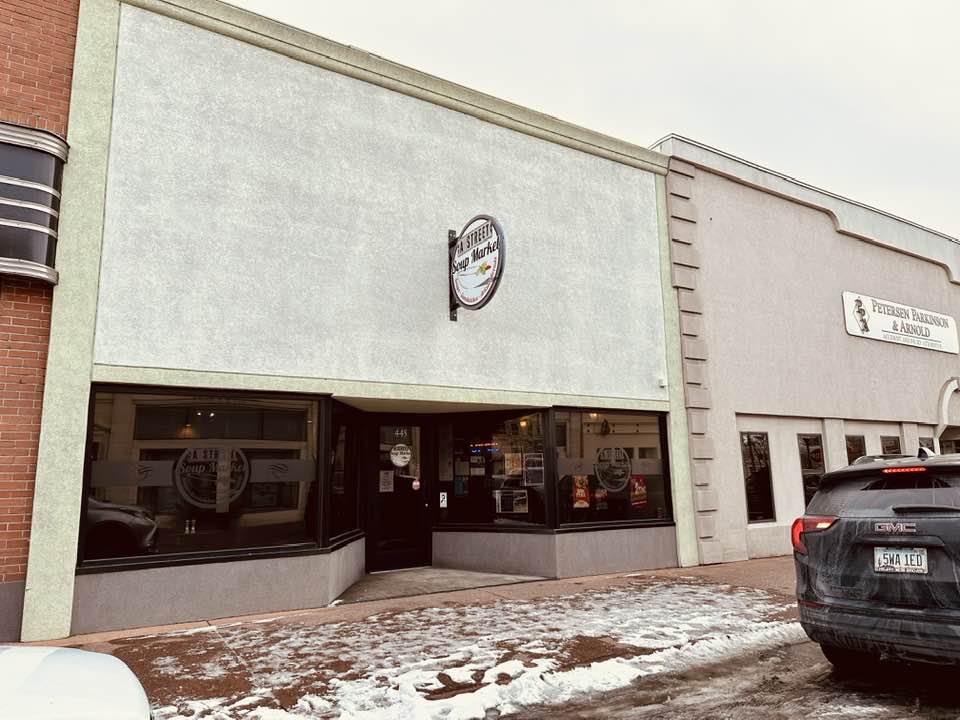 Another one of the best Idaho Falls downtown restaurants is A Street Soup Market. It features salads, soups, sandwiches, and plenty more. The food is always fresh and is perfect for your trip to Idaho Falls.
Downtown Idaho Falls is such a fun place to visit any time of the year. Whether you are coming here with your family or for a nice couple's retreat, there are plenty of great things to do in downtown Idaho Falls!