There are so many fun things to do in Meridian Idaho. It's a beautiful city located just West of Boise Idaho as part of the Treasure Valley. Meridian has so many of its own things to do that you don't need to limit yourself to only visiting Boise.
There are tons of Meridian Idaho things to do. From shopping and bowling, to enjoying the great outdoors or sliding down huge waterslides, there is something for everyone in Meridian!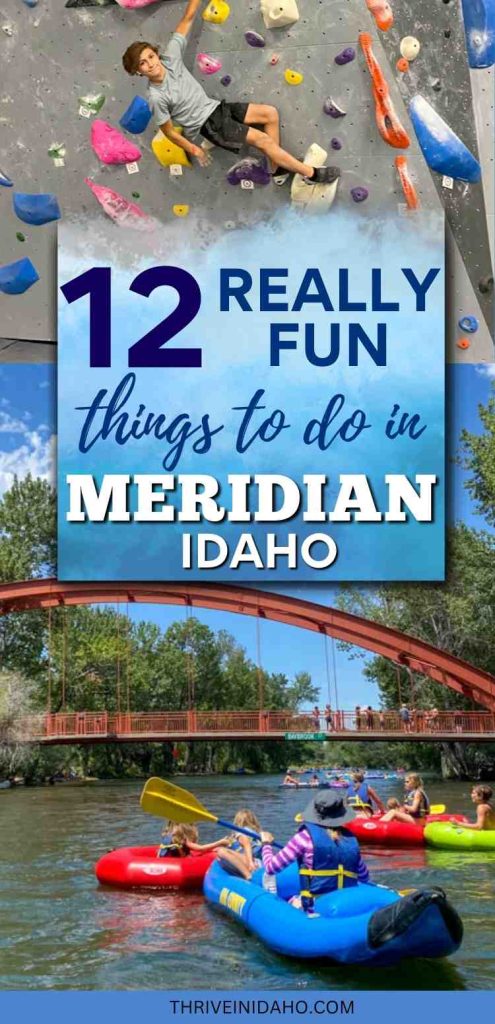 THIS ARTICLE MAY CONTAIN COMPENSATED LINKS. PLEASE READ OUR DISCLAIMER FOR MORE INFO.
Meridian Idaho FAQs
Where Is Meridian, Idaho?
Located just West of Boise, Meridian, ID is the second-largest city in Idaho and part of what's called "The Treasure Valley." It's also considered one of America's fastest growing cities.
Where Should I Stay In Meridian Idaho?
Plan your next vacation with confidence by using our resource guide for finding the best Meridian Idaho Hotels. We scour each review and make sure you get a good night's sleep before starting out on your journey.
You won't regret using our Meridian Lodging Guide when planning out accommodations while visiting The Gem State.
How Far Is Meridian Idaho From Boise Idaho?
Meridian borders Boise Idaho to the West. It's just a short drive away.
Moving To Boise, Idaho or the Treasure Valley?
Download this FREE 50-page relocation guide to Boise that will help answer many of your questions!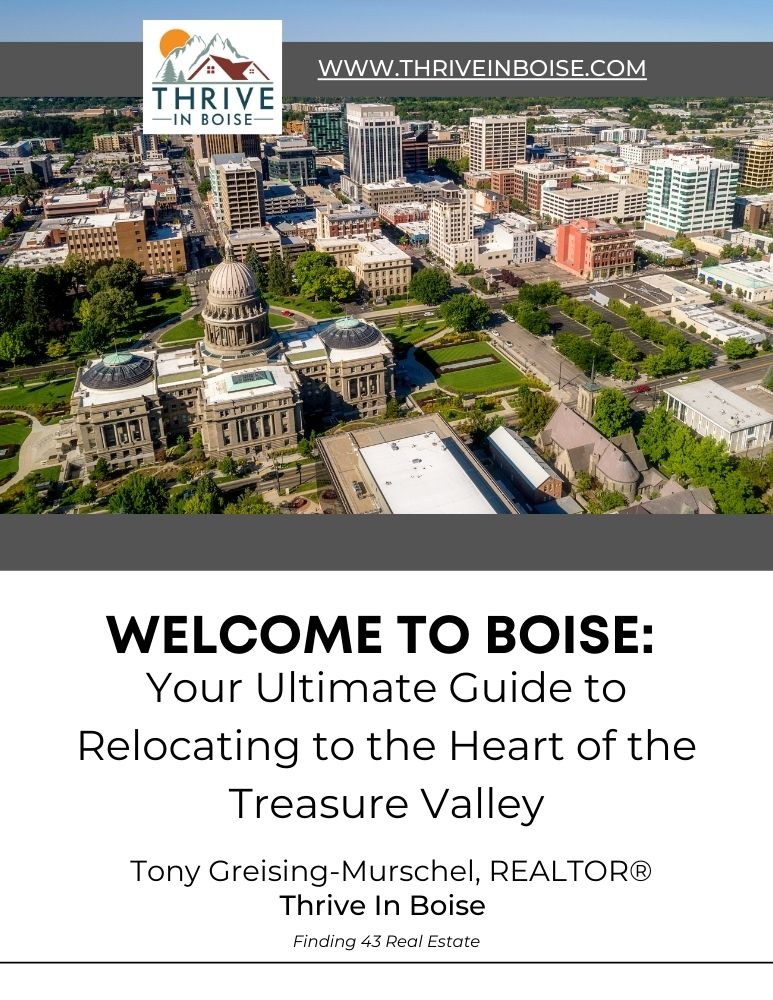 12 Fun Things To Do In Meridian Idaho
The Treasure Valley has so many things to keep you busy during your visit. From floating the Boise River to discovering fun things to do in Nampa Idaho. Let's dive into what to do in Meridian Idaho to make the most out of your time here. You'll discover some great ideas of things to do in Meridian this weekend, this summer, or any other time of year.
1. Get Outdoors In Meridian
With so many city parks in Meridian, you can easily spend time outdoors walking or biking among large trees and around ponds on nicely paved trails. Julius M. Kleiner Memorial is a local favorite with a large playground, splashpad, a pond, and paved walking trails.
With its close proximity to Boise and the foothills, there are tons of great hiking trails near Meridian. One of the most popular is Table Rock, which offers stunning views of the Treasure Valley and Boise area.
2. Go Rock Climbing At Vertical View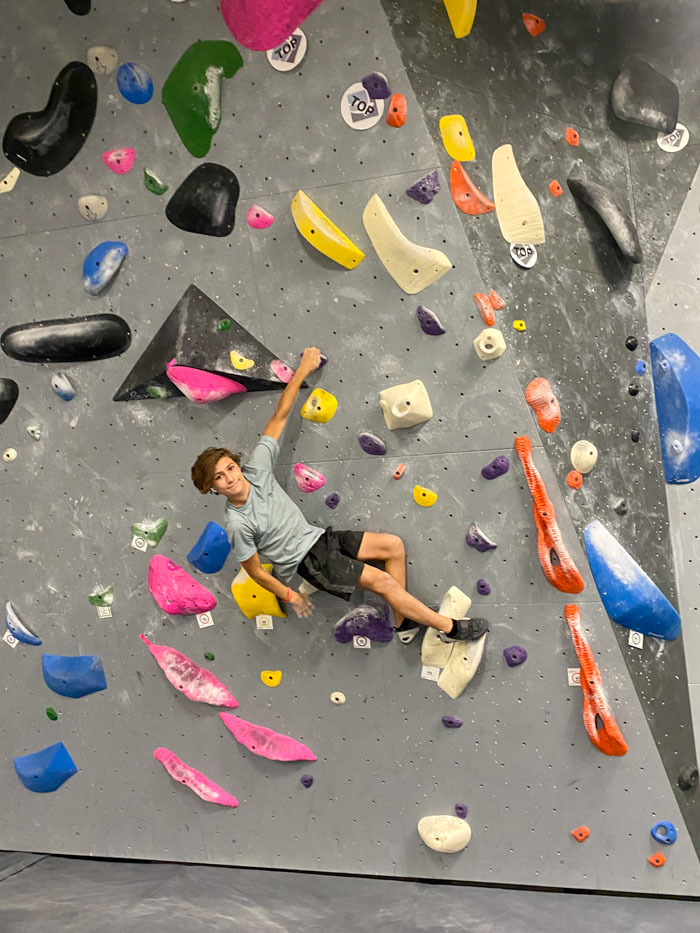 Want to take a chance at indoor rock climbing? Then check out the newest rock climbing gym in Idaho. Vertical View Climbing Gym is located in South Meridian just off the interstate. They offer climbers 4-stories of climbing excitement. They have top rope, lead climbing, speed wall climbing, a huge bouldering area, a kids climbing room, yoga studios, and so much more.
Vertical View also offers weekly climbing classes for children, climbing competition team options, and summer camps.
3. Visit The Largest Waterpark In the Pacific Northwest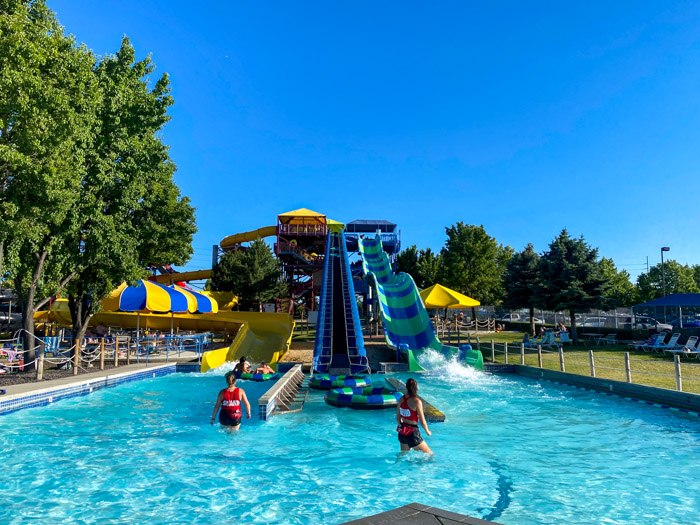 Visit Idaho's largest water park located in Meridian Idaho! Roaring Springs Water Park is one of the top Meridian attractions for good reason. It has so many water slides, a lazy river, a wave pool, a children's play area, and so much more. The park continues to grow and expand each year with new slides, attractions, and food options. Roaring Springs Water Park is on many families' bucket lists when they visit Idaho for good reason.
4. Enjoy Some Fishing
Head to one of Meridian's ponds or lakes for a day of fishing. You don't need a license if you're fishing from a public pier.
5. Go Shopping In Meridian Idaho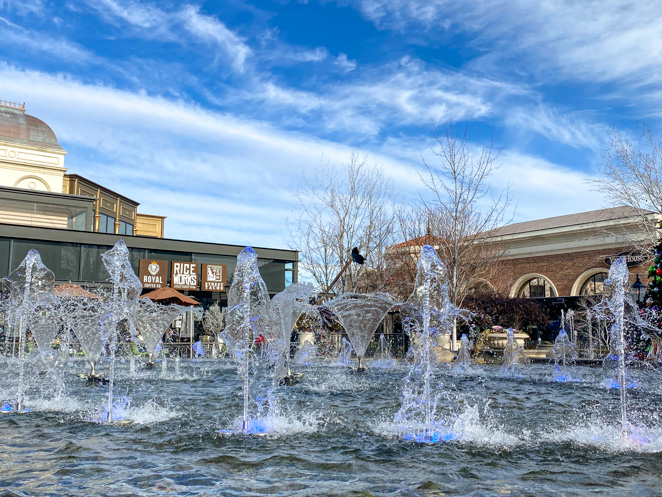 Where can you find the best Meridian Idaho Shopping? The Village at Meridian is the place to be. Not only will you find upscale shops and fine restaurants, The Village offers a great place for families to gather.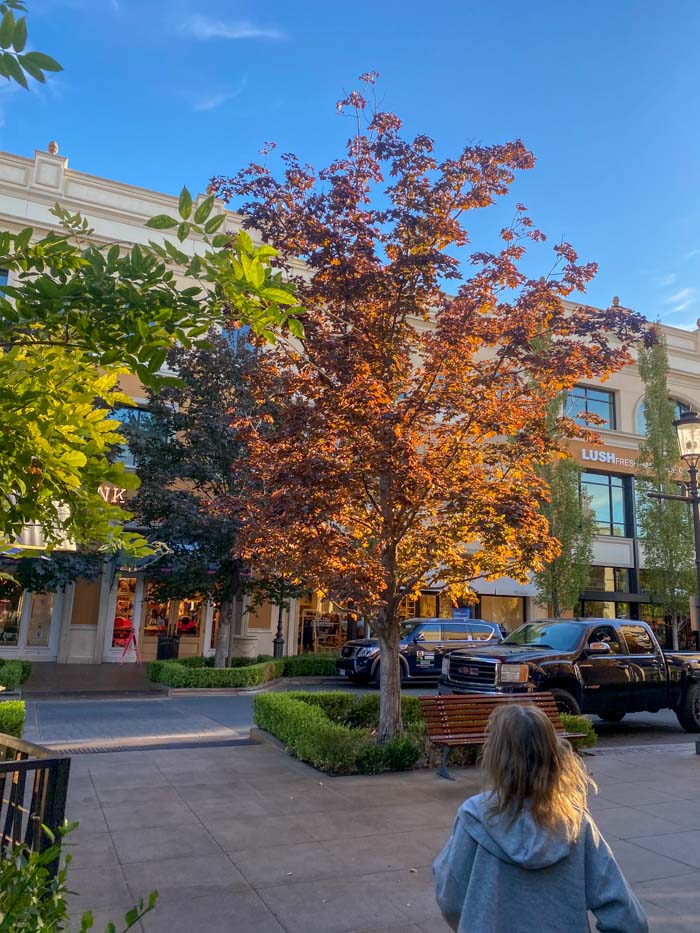 Enjoy watching the fountain show at the top of the hour while the kids play at the small playground, located right in the heart of The Village. Grab a cup of coffee or enjoy the local wine bar with a view of the fountain.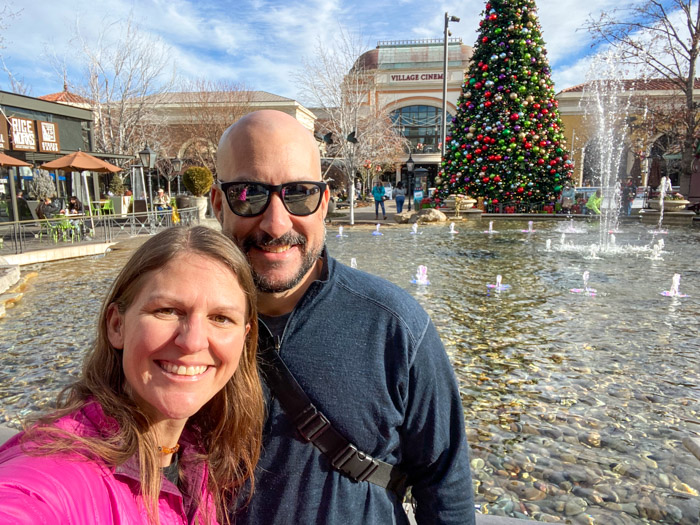 During the holiday season, The Village at Meridian is the place to see the Christmas Tree lighting and enjoy some outdoor ice skating. If you're planning a trip to Boise, or you're trying to find things to do in the Treasure Valley area, then you have to add a day at The Village in Meridian on your list of things to do.
6. Go Bowling At Big Al's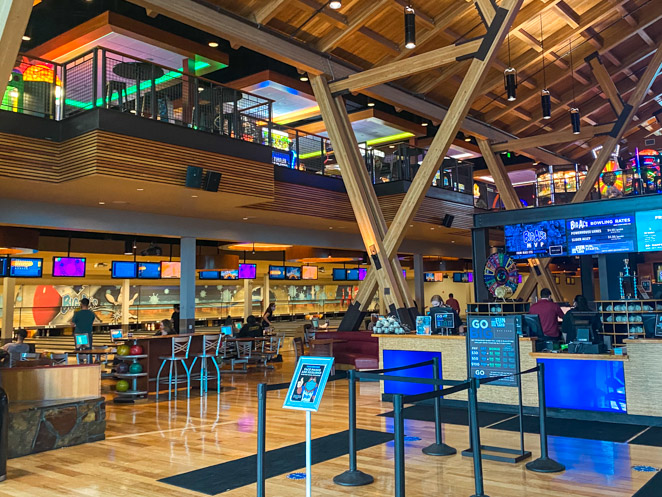 The whole family will enjoy a day of bowling and arcade games at Big Al's in Meridian, ID. You can spend hours playing arcade games in the two story building, bowling, eating and drinking, all while socializing with your friends or loved ones.
Big Al's is located in The Village at Meridian, making it convenient for a visit.
7. Eat Local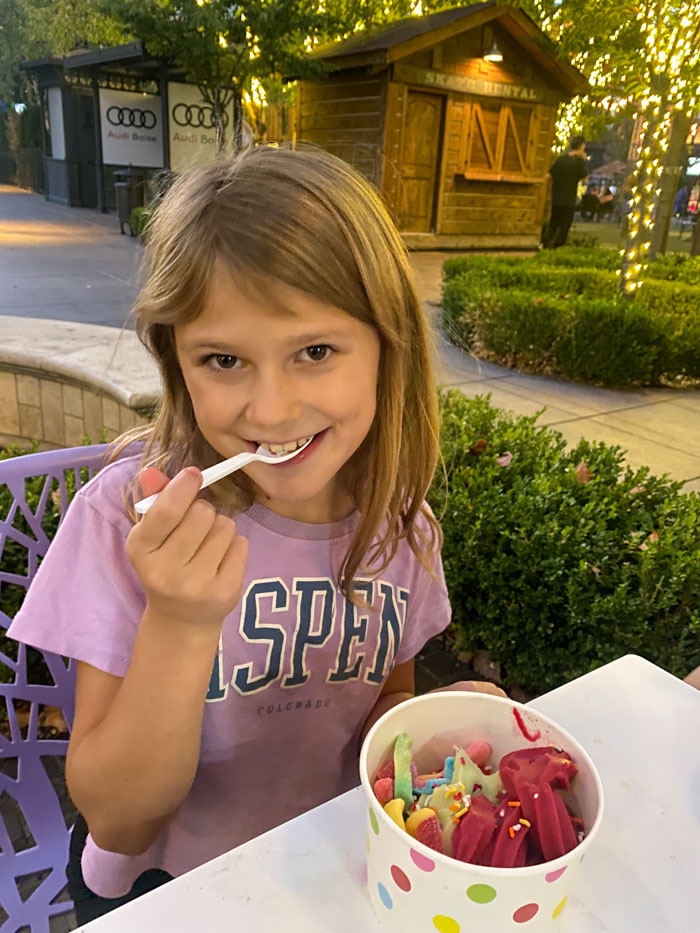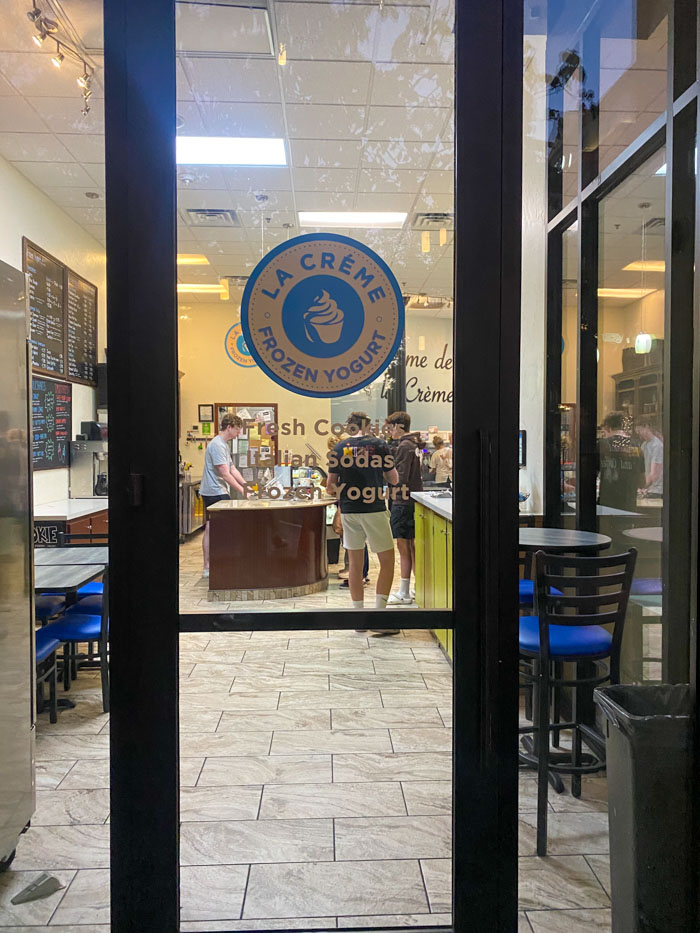 Meridian has no shortage of great places to eat, whether you're looking for a quick bite or a sit-down meal. For breakfast, try hands down the largest pancakes at Biscuit and Hogs.
For lunch or dinner, check out Eight Thirty Common or Vintage 66 in downtown Meridian. And for dessert, you can't go wrong with frozen yogurt at La Creme Frozen Yogurt, headquartered in Meridian Idaho.
8. Watch A Movie
Whether you're looking for a place to cool off on a hot summer day, or a place to stay dry when it's snowing in the winter months, catching a movie at one of Meridian's theaters might be just what you're looking for. Watch a movie on the big screen at either The Village Cinema or at Cinemark Majestik.
9. Visit Downtown Meridian Idaho
Downtown Meridian Idaho is a fun place to grab a bite to eat, enjoy the local farmer's market, and shop at local boutiques. The Meridian Mainstreet Market is much like a traditional farmer's market with the addition of encouraging youth to participate and sell their goods. The market runs April through October.
10. Indoor Fun At Wahooz Family Fun Zone
If you're looking for fun indoor things to do in Meridian with your family, stop by Wahooz Family Fun Zone. You'll be able to play laser tag, arcade games, go bowling, or challenge yourselves on the indoor ropes course. If the weather is nice outside, then be sure to enjoy the outdoor activities that Wahooz has to offer such as mini golf, go-karts, and bumper boats!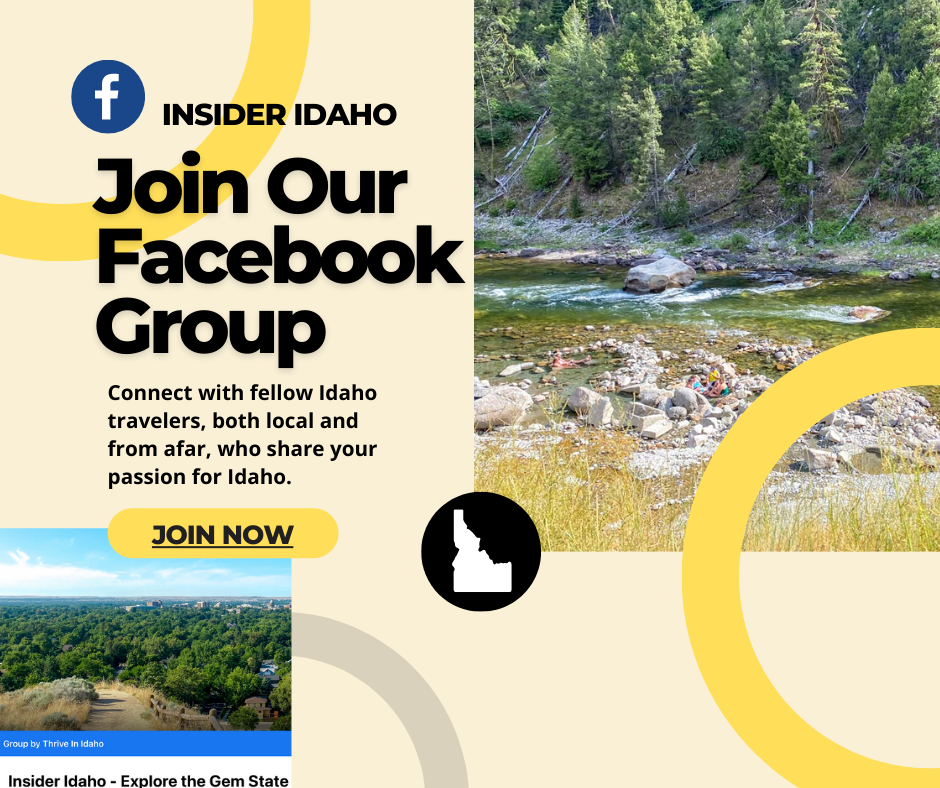 11. Visit Meridian Speedway
Looking to spice up your weekend? The Meridian Speedway could be the place for you. Summertime fun can be had watching the racing cars.
12. Visit A Museum
If you have kids and you're looking for fun things to do in Meridian Idaho with kids, then you should visit the Children's Museum of Idaho.
Other Things To Do Near Meridian Idaho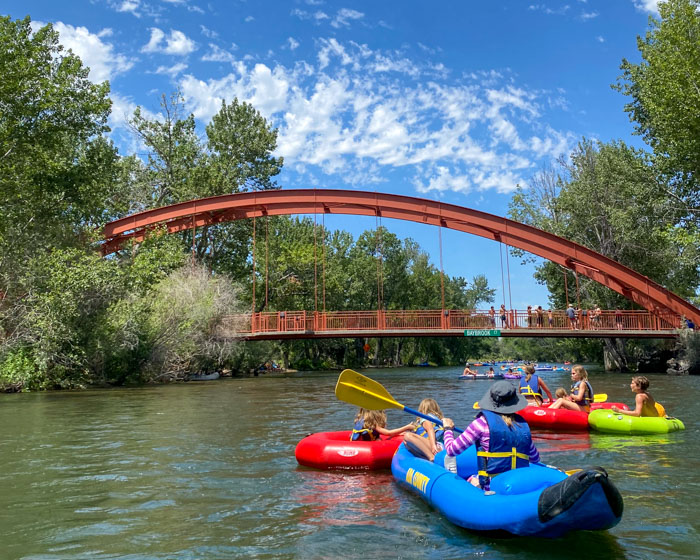 Sometimes the best thing to do is nothing at all! Grab a good book and relax at a park. Settlers Park and Discovery Park are great options.
There is no shortage of things to do in Meridian ID! From rock climbing at Vertical View and sliding down water slides at Roaring Springs, to shopping and eating local at The Village at Meridian, there is something for everyone in this beautiful city located just West of Boise.
If you are considering combining a trip to Meridian and Boise during the summer months, then consider floating the Boise River! It's a fun and popular way to get outdoors and see a lot of what Boise has to offer. Now, if you plan to visit the Treasure Valley during the winter months, be sure to go ice skating in Caldwell Idaho.