Caldwell, Idaho, is often an overlooked destination that is filled with unique and exciting activities that are perfect for visitors of all ages. Whether you are a Caldwell local or simply visiting the area, there are plenty of fun things to do in Caldwell Idaho.
Located in the western part of what is known as the Treasure Valley, Caldwell is just a 30 minute drive from Boise, Idaho. So if you're planning on moving to Boise Idaho and the surrounding area, you may consider living in Caldwell or at least visiting this fun town.
Check out some of the entertaining activities that Caldwell has to offer so that you can make the most of your time in this beautiful city!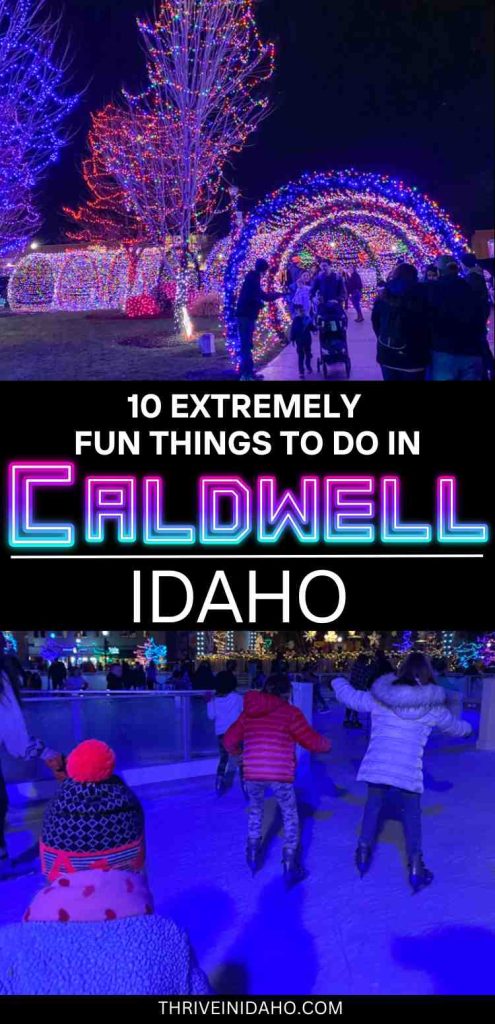 Things To Do in Caldwell FAQs
What is Caldwell Idaho known for?
Caldwell, Idaho is where you will find the College of Idaho. It is also known for its agriculture, including the fun rodeo and county fair it holds each year.
What is Caldwell close to?
Caldwell is right next to Nampa and is close to Meridian and Eagle, Idaho. It is also about 30 minutes from Boise.
Moving To Boise, Idaho or the Treasure Valley?
Download this FREE 50-page relocation guide to Boise that will help answer many of your questions!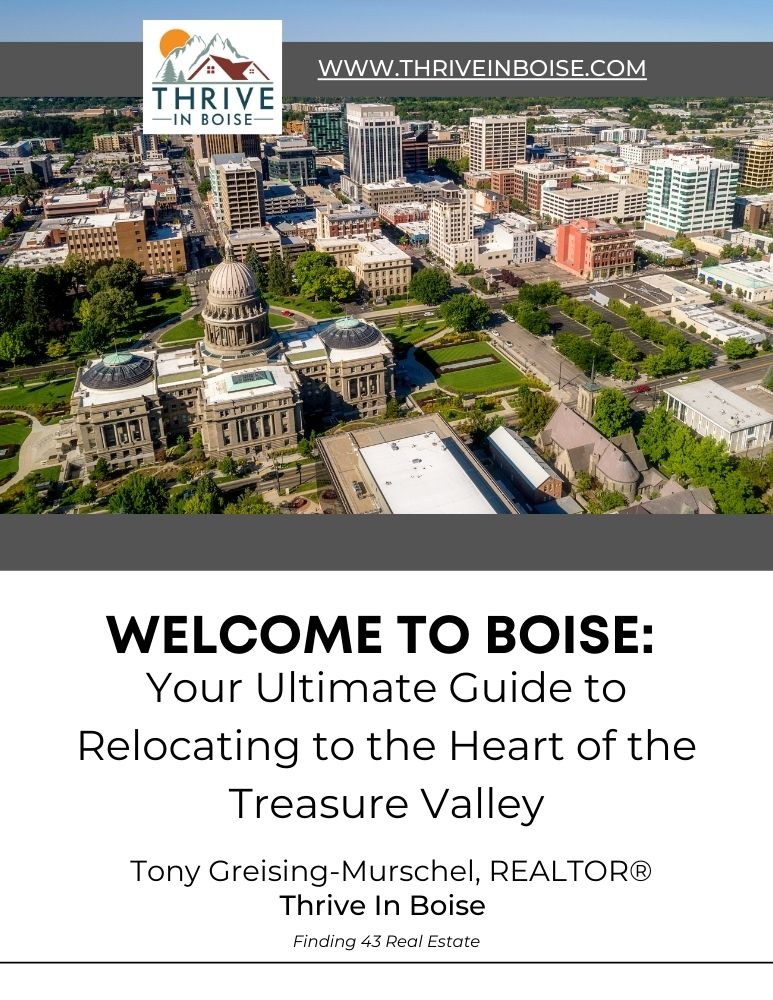 10 Fun Things To Do in Caldwell Idaho
Here are a few of the best things to do in Caldwell, Idaho. You will find some family-friendly activities as well as some ideas for a romantic date night too!
One of the most popular Caldwell Idaho tourism spots is the Caldwell Night Rodeo. This family-friendly event takes place at the Canyon County Fairgrounds each summer and features bull riding, barrel racing, steer wrestling, and more. There's also plenty of food and entertainment, including a carnival and live music. This is a super fun summer activity the entire family will like!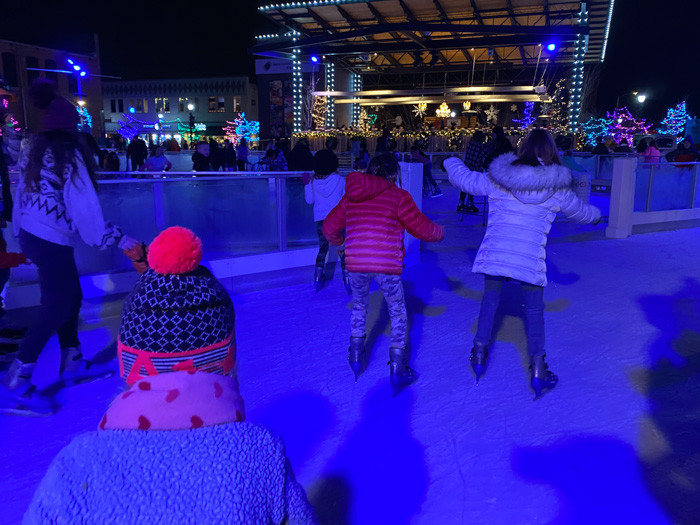 One of the best things to do in in Caldwell in the winter is go ice skating! The popular ice skating rink is located at the Indian Creek Plaza. From November all the way until the end of February, you can go ice skating in Caldwell! It is an outdoor rink, so be sure to dress for the cold! There are even some fire pits to enjoy during the day too!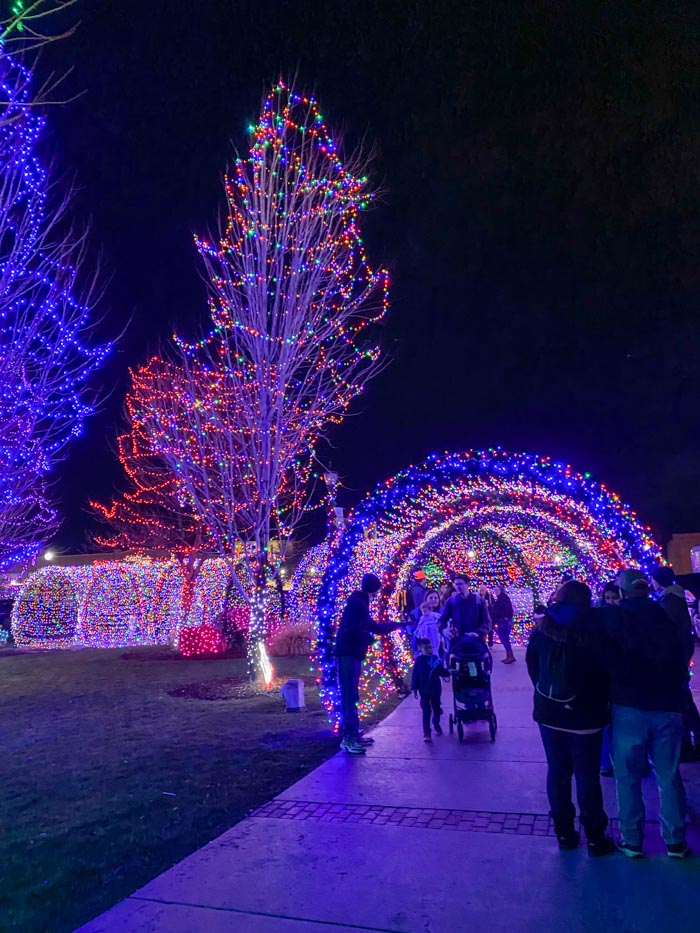 In November, they host a special Winter Wonderland event to start off the winter season. Tons of Christmas lights make this place truly magical and people from all over the Treasure Valley come to visit. It is a free event that includes the best Caldwell ice skating, visiting Santa, and enjoying a nice treat.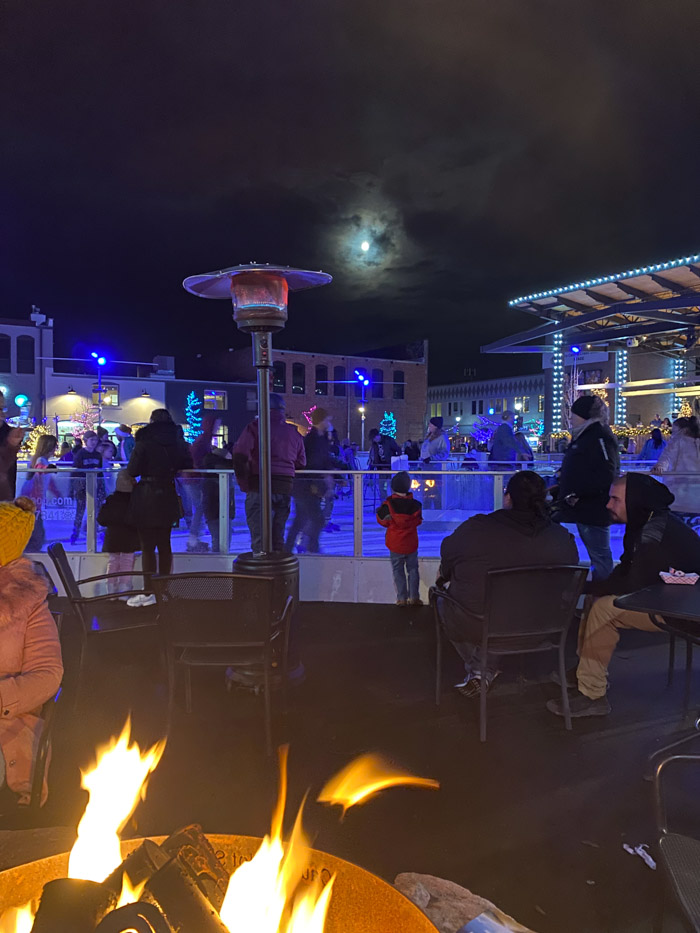 At the Indian Creek Plaza, you will find plenty of free stuff to do in Caldwell, Idaho. Aside from the Winter Wonderland event, you can enjoy plenty of other fun activities throughout the year. Here you'll find a variety of boutiques, restaurants, and entertainment venues.
Whether you're looking for a place to take a leisurely stroll, grab a bite to eat, or do some shopping, the Indian Creek Plaza is the perfect spot for all your needs. Be sure to visit Indian Creek Caldwell Idaho, at least once during your visit.
Another one of the things to do in Caldwell during the summer is the Canyon County Fair. This annual fair offers a wide variety of activities, including livestock shows, carnival rides, games, and food stands. There's something for everyone, young and old!
The fair also features live music, art shows, and plenty of things to do for kids, such as a potato patch where they can dig for actual potatoes and a hen house to collect some eggs.
If you want to learn more about natural history, the Orma J. Smith Museum of Natural History is located in Downtown Caldwell at the College of Idaho. The museum showcases a diverse collection of bugs and creatures as well as an extensive collection of fossils and ancient artifacts.
The museum also hosts events throughout the year, such as lectures, workshops, and family activities. It is a fun little place to visit during your stay in Caldwell!
Downtown Caldwell Idaho is full of fun entertainment, shops, and dining options; you can easily spend the entire day right here in town!
Most restaurants here use local ingredients, especially fresh farm produce you'll love. Enjoy a nice craft beer or enjoy playing outside during the summer months. Nestled between shops are also some historic buildings too!
Related Post: Visit Idaho Wineries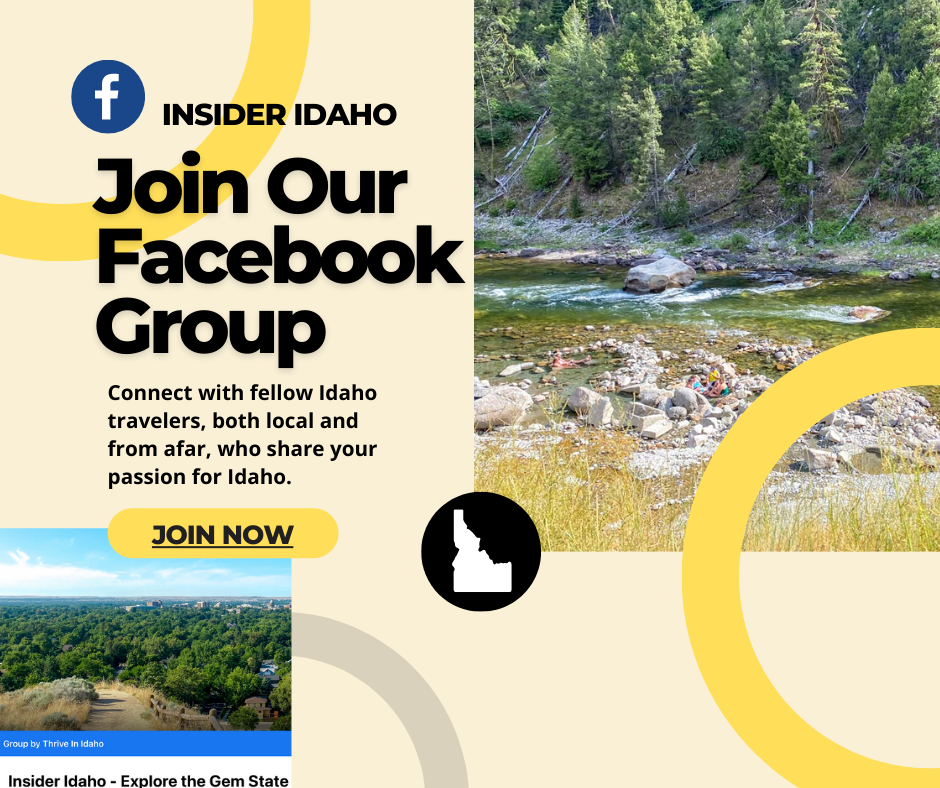 Another one of the things to do in Caldwell, ID, at the College of Idaho is the Whittenberger Planetarium. Inside, you can look at beautiful stars, planets, constellations, and more. Shows usually begin with looking at the current sky and then can be changed depending on the ages present. It is a fun space to learn more about the sky!
One of the fun things to do in Caldwell, Idaho, is to visit the Terrace Drive-In Theatre. Drive-In movies are so romantic and would make for a great date night. Head over here with your spouse or the entire family and enjoy a nice movie from the comforts of your car. Prices range from $3 to $10 per person. It is a great way to support the local community and is a lot of fun too!
One of the fun things to do near Caldwell, Idaho, is Baby Farms. Here you can get some hands-on experience learning about all the animals.
This is the perfect place to take younger kids during your Idaho trip! It is a nonprofit organization to help people with disabilities interact with animals too. Most of the animals were raised there and are so friendly.
One of the coolest parks in Caldwell is the Indian Creek Musical Art Park. Almost everything here has some type of interactive musical element to it! Each art sculpture makes beautiful sounds that kids will love to play around with. The entire family will love to explore this outdoor park!
Caldwell, Idaho, is a small city with plenty of fun things to do. Whether you're looking to take a stroll in the park, visit a local museum, or go ice skating, there is something for everyone to enjoy. With its friendly people, beautiful landscape, and abundance of fun activities, Caldwell is sure to have something for everyone!
Other Places to Visit in Idaho
Our list didn't stop from there. If you're looking for more things to do while you're still in Idaho or planning on going to Idaho, here are some of the must-visit and fun things to do in other parts of Idaho!