Summer is here, and what better way to spend it than at one of Idaho's many summer camps! From outdoor adventures and sports camps, to arts and technology-focused programs, there are so many of the best summer camps in Idaho for kids.
Whether you're looking for an adrenaline-filled expedition for you kiddo or a relaxing, nature-filled escape, there are some great camps to choose from.
What I love about summer in Idaho is the endless opportunities for adventure. From hiking in the Sawtooth Mountains and rafting on the Payette River, to fishing on the Salmon and exploring Craters of the Moon National Monument, Idaho's outdoors are a playground for outdoor enthusiasts.
And if you're looking for something to entertain your little ones, there are plenty of summer camps in Boise Idaho, North Idaho and overnight camps that offer fun activities like swimming, canoeing, horseback riding, and more.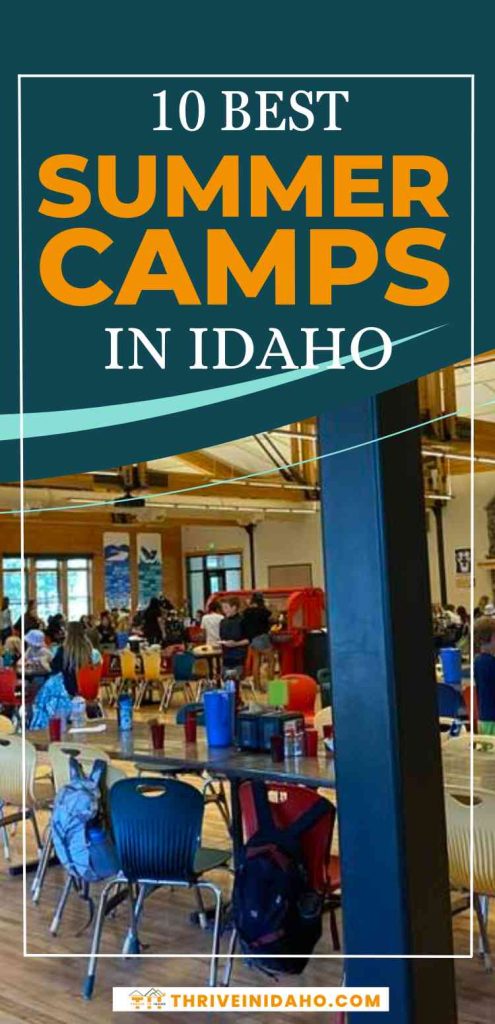 Although, these summer camps are only available until July-August. If you're searching for winter activities, this blog we previously published is a great guide for some of the best things to do during winter in Boise, Idaho.
To get started, I'll share some of my favorite Idaho summer camps and what makes them special. From nicer resort-style camps to rustic retreats, these Idaho gems won't disappoint!
Day Camps In Idaho For Kids
There are both day camps and overnight camps offered to families and kids. First, we'll dive into day camps. Read to the end if you're looking for overnight camps.
iD Tech Camps Held at University of Idaho Boise
If your child is into computers and technology, iD Tech Camps held at The University of Idaho Boise might be the perfect summer camp for them. This week-long day camp includes various of activities including:
Mission to Mars: Space Flight
Mission Mars: Space Flight with Kerbal
Java Coding: Custom Blocks and Maps in Minecraft
Java Coding: Build Mods with Minecraft
Java Coding and Game Development
Intro to Python Coding for Machine Learning
Grandmaster: Chess Player Development and AI
Trick Shooter: Video Creation with Dude Perfect
YouTube Gamecasting and Video Production
WorldBuilder: Game Design with Minecraft
VR Design with Unity and Oculus Quest 2
Video Production: Start Your Own YouTube Channel
Unreal Engine 4 Level Design and Gameplay Mechanics
To check all activities, you can visit their website.
At most, the iD Teach Camps encourages students ages 7–17 unleash their creativity with the hottest courses in coding, game development, robotics and more.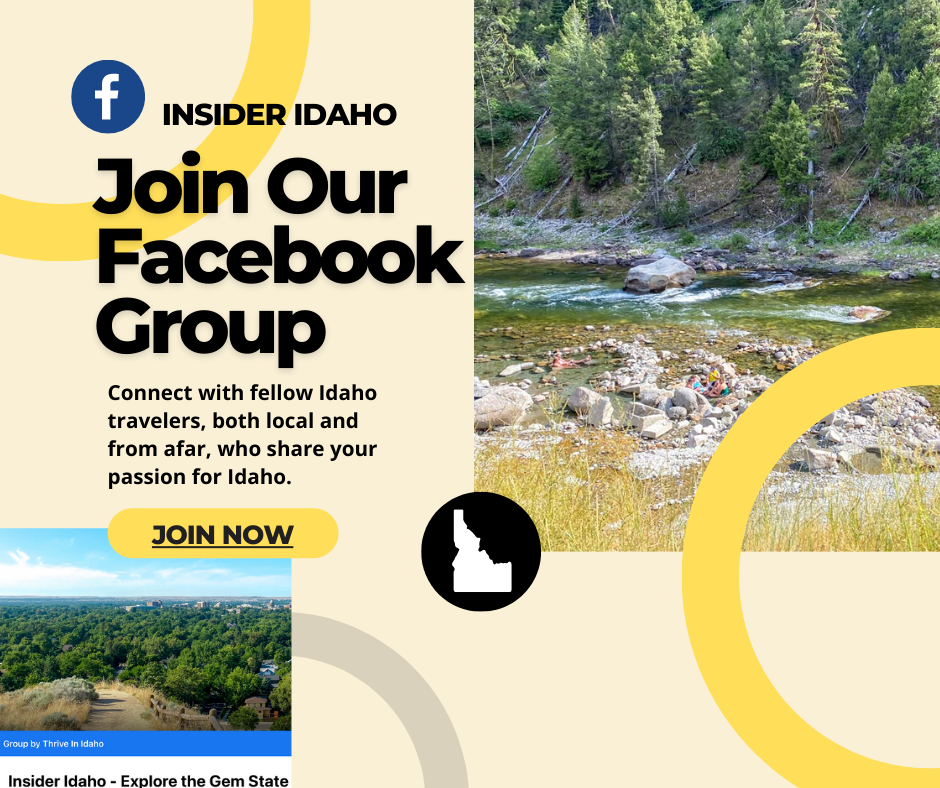 Camp Invention at Fernan STEM Academy
Located in Coeur d'Alene Idaho, Camp Invention is an amazing summer program for kids ages 5 to 12 years old.
Qualified local educators from the community lead a weeklong program that teaches children in grades K-6 how to develop the mindset of an innovator.
Each year, Camp Invention offers different activities that allow campers to get creative and learn how to problem-solve through hands-on activities. Some of the activities includes:
Catching Air™
Invention Celebration™
MimicBot™
Pop-Up Venture™
These four are the recent activities for the year, to learn more about Camp Invention, check out their website here.
Boise State Summer Youth Sports Program
An athletic alternative to the traditional summer camp is the Boise State Summer Youth Sports Program. It's an Idaho summer camp that many kids come back to eat year.
The Summer Youth Sports Program (SYSP) at Boise State University has been providing youth sports activities and classes to the Boise community for over 40 years.
Designed for ages 5-14, their sessions are designed to teach individual and team sports fundamentals, while emphasizing the importance of life skills.
Activities include various sport activities such as basketball, flag football, golf and soccer. All activities are taught by experienced coaches who create a fun and safe environment for participants to learn new sports skills.
This is a great opportunity for your kids to stay active this summer and learn important life lessons that will benefit them throughout their lives. Learn more on their website.
Nike Soccer Camp at Settler's Park – Meridian
If your child focuses on soccer, the Nike Soccer Camp at Settler's Park in Meridian, Idaho is the perfect summer camp for them.
This four-day program allows your child to improve their skills, learn new drills and make friends who share their same passion.
Currently, they have their camp dates this coming:
July 17-20, 2023 (Mon-Thurs)
July 24-27, 2023 (Mon-Thurs)
They accommodate children ages 6-16 years old and beginner to advanced level players are welcome.
The Nike Soccer Camp program is geared towards Player Development & High-Performance campers. The camp emphasizes technical excellence to help young players understand the fundamental elements of soccer and develop an appreciation for their chosen sport.
Make sure you enroll early to their website to get the best soccer experience for your child.
PGC Basketball – Playmaker College (5-Day)
Another Boise summer camp is the PGC Basketball Camp. This 5-day basketball camp focuses on teaching essential skills and concepts to prepare players for high school or kids aged 13 – 16 years old.
The day camp is held every summer. They accommodate almost 10,000 players of all positions attend PGC and develop a winning mindset and leadership skills on and off the court. This camp teaches players how to become better on-court leaders and create a presence for themselves within the game.
PGC Basketball offers game-changing basketball camps for male and female athletes.
Encore Creative Center Art Camp
If you live in the Treasure Valley or Boise area and your child enjoys art or music, then you may want to consider looking into Encore Creative Center's day camp offerings. This is one of the Boise summer camps for children who love to creative. From painting and drawing to theatre and musical instruments, there are many day camp options.
Encore Creative Center has two locations. One in Eagle and the other in South Meridian. Providing for multiple options for you and your family to keep the kids going this summer.
Click here to learn more about Encore Creative Center.
Idaho Zoological Society Summer Camps
The Idaho Zoological Society offers a series of summer camps that cover topics such as animal biology, conservation, wildlife photography, and even a camp specifically geared towards veterinary science.
Summer Camps provide children (ages 5–13) the opportunity to spend the summer outside at the zoo learning about animals, zoos, and wildlife conservation. Located in Pocatello, Idaho, Idaho Zoological Society camps are available for different age groups and activities.
They mostly do day camps. These are their current programs in the summer camp:
Animal Superheroes
Eco-Warriors
Invertebrate Investigators
For more details and the schedule of each camp, check out their website.
So if you're looking for an educational and fun summer camp experience this coming summer, the Idaho Zoological Socity has the perfect program for your kids.
YMCA Camps (Day)
Whenever people ask me what are the best camp program to begin with, I always recommend the YMCA Camps.
They have over 30 programs to choose from and covers a variety of camps from the traditional summer camp experience to specialty programs in art, science and outdoors.
YMCA Camps accommodates children from ages 4-13 years old. Depending on what program you choose, you're sure to find something that your kid will enjoy. Here is a list of some of the programs that they offer:
3d & Hands On Art Camp (Ages 6-10)
Advanced Survival Camp (Ages 8-12)
All About Animals Camp (Ages 6-10)
Anser Camp (Ages 6-12)
Battlemasters Camp (Ages 6-10)
Climbing Camp (Ages 6-10)
Coding Camp (Ages 8-12)
Content Creator Camp (Ages 6-10)
CSI Mystery Camp (Ages 6-10)
If you want to know more about their camp programs, visit their website here.
In Idaho, they have offices in Downtown Boise, Caldwell, and West Boise. So you're sure to find a camp nearest you.
Overnight Summer Camps in Idaho
If you're looking for overnight summer camps in Idaho, and not just local day camps, then keep on reading. Here's a list of overnight campes in Idaho.
YMCA Camp at Horsethief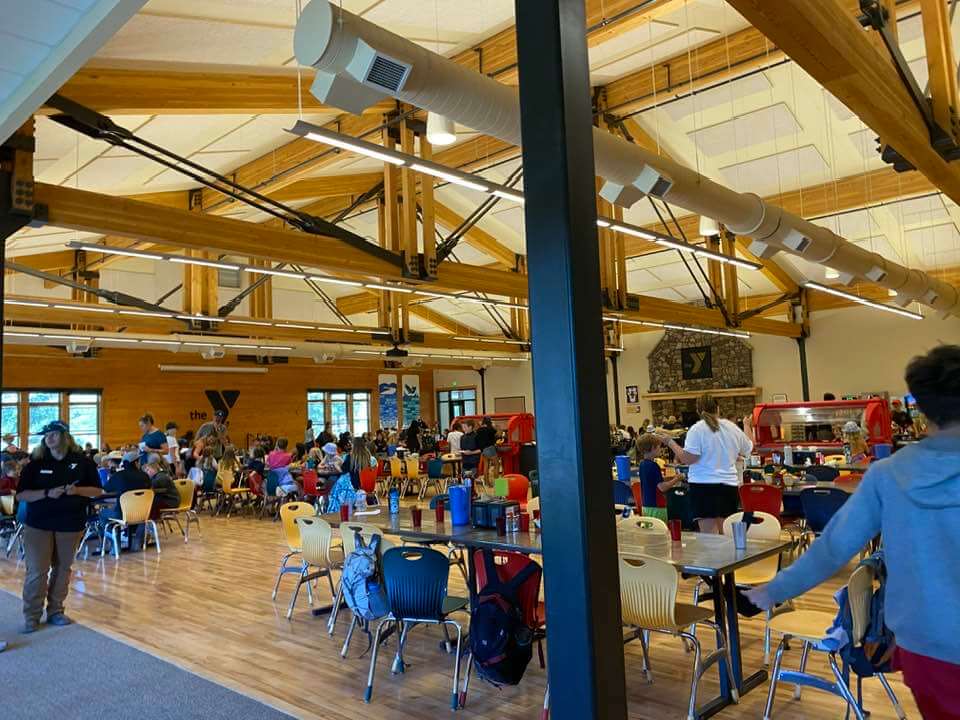 The YMCA Horsesthief week-long overnight camp is the most well known and popular overnight camp near Boise, Idaho. Located just a ninety minute drive from Boise, Horsethief offers children ages 7-17 the chance to spend 5 consecutive days disconnected from screens and getting back into nature.
You can choose 1 week, 2 week, or teen camp, adventure camp, and rock climbing camp as different options for your children who attend the YMCA Horesthrief summer camp.
My son attended the teen camp and had a great time, even though he had to leave his cell phone and kindle paperwhite at home. They only allow paperback books and the chance to connect with new friends. It was a fantastic experience.
Learn more about the popular Y-Camp Idaho in Horsethief here.
Twinlow Camp
Twinlow Camp is a family camp that is open for campers and families of all ages. It's an overnight camp that offers a range of activities related to Wilderness/Nature, Sailing, Adventure, Fine Arts/Crafts, Dance, Theater, Swimming, Team Sports, Academics, and more.
Twinlow Camp provides a safe and fun environment for kids to play, explore and make new friends. Your child will also get the opportunity to learn about nature and the outdoors in an age-appropriate way.
They also have a range of special programs throughout the year such as winter weekends and spring break camps.
This camp is located in Rathdrum, Idaho and is open for registration now. So check out their website to learn more about Twinlow Camp and get enrolled!
Idaho Camp Round Up
These are just some of the summer camp programs available in Idaho. Do you have any additional camps that should be added to this list? If so, reach out to me as I'd love to keep this post updated to help everyone in our Idaho community find the camps they need for their own children.