Discover the most fun things to do in Idaho summer. Idaho is a state that truly comes alive in the summer months, and there are truly so many things to do to keep you booked up all season. ID summer offers an abundance of outdoor activities and events that showcase the state's natural beauty. From hiking in the mountains and exploring the great outdoors to whitewater rafting on the river and enjoying the city life in Boise or Coeur 'd Alene, there's something for everyone to enjoy Idaho in the summer.
As an Idaho mom who enjoys hiking and camping, along with exploring luxury resorts and hot springs, I'm excited to share with you the best places to visit in Idaho during summer. Below, I'll share both popular and unique Idaho vacation spots to help you plan out which Idaho destinations you want to add to your summer plans.
I'll also share with you some of the most common Idaho things to do in summer, in case you want to put together your own Idaho road trip or come up with 3 day vacation ideas in Idaho for your next family getaway.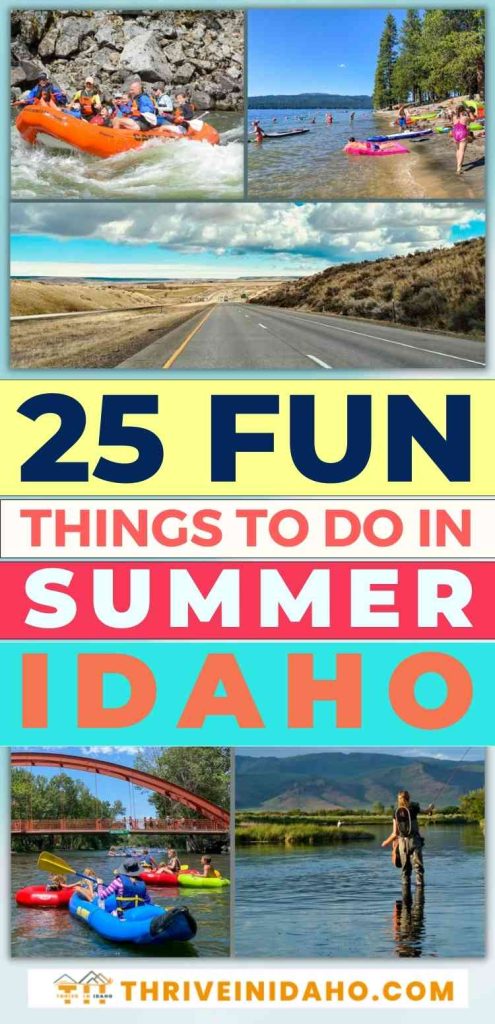 There's never been a better time to plan your Idaho adventures. So pack your bags and get ready to start knocking some things off of your Idaho bucket list while you have some fun and relaxation in the Gem State!
Topics Below:
Fun Overall Things To Do In Idaho in Summer
Best Places To Visit In Idaho
Idaho Outdoor Adventure and Ideas
Best Things To Do In Boise In Summer
THIS ARTICLE MAY CONTAIN COMPENSATED LINKS. PLEASE READ OUR DISCLAIMER FOR MORE INFO.
Fun Things to do in Idaho in the Summer
Let's start by diving into some of the fun things to do in Idaho in the summer months. Then I'll share some of the best places to visit in Idaho in summer, then Idaho outdoor adventure ideas, and lastly some fun Boise Idaho summer things to do.
Plan An Idaho Road Trip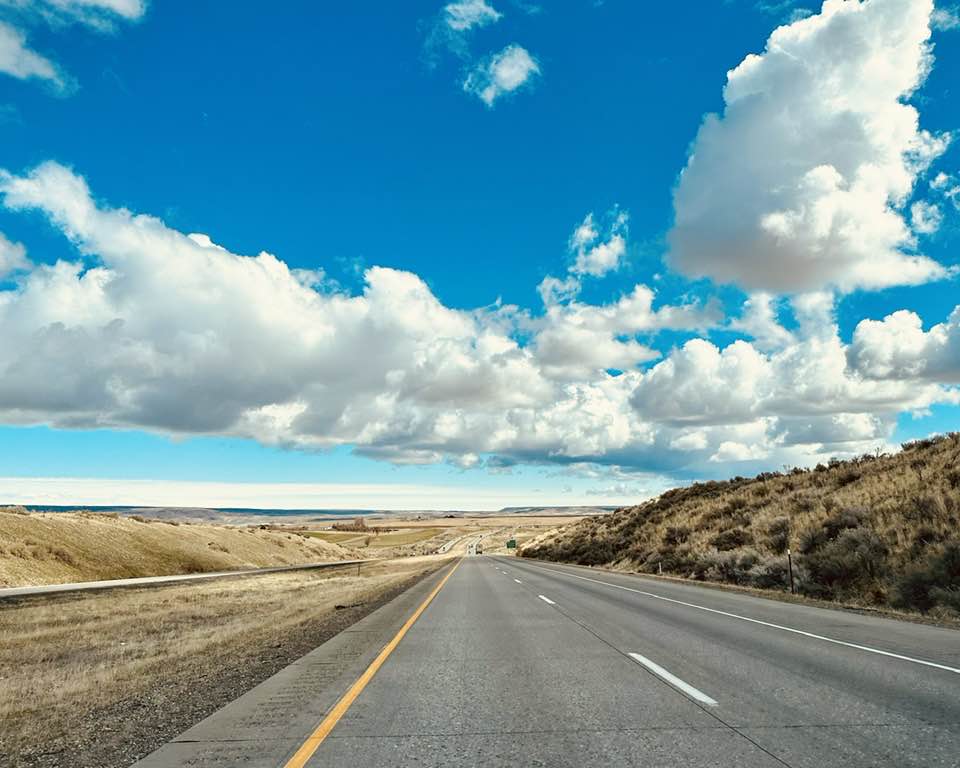 What's great about planning an Idaho road trip is that you can make as little or as many stops as you'd like. You can stay one night at each major destination, and then explore the area nearby. Or, you can drive a full distance in one day with just a few quick stops along the way.
Here are a few Idaho road trip ideas, Idaho itineraries, and things to do along the way.
There are so many ideas when planning out an Idaho road trip.
Visit Idaho Hot Springs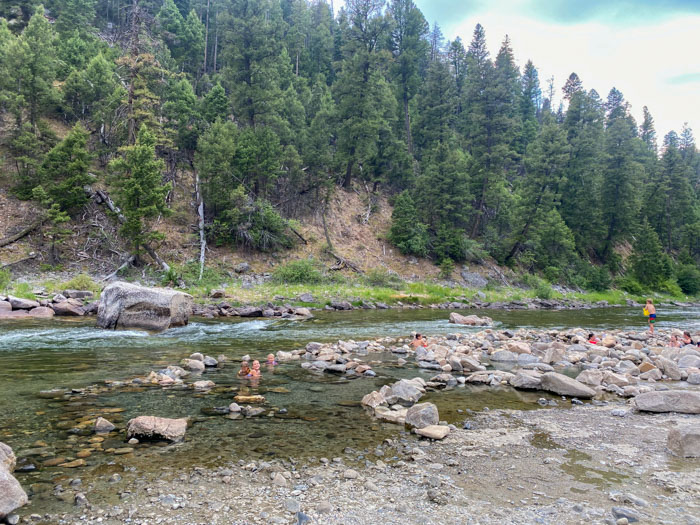 If you haven't soaked in a hot spring in Idaho, you are missing out. The relaxation in the mineral filled waters while feeling the sun shine on your skin is worth making it a priority to visit an Idaho hot spring this summer. There are SO many hot springs in Idaho to choose from, too! From natural hot springs along some of the popular rivers to commercial pools and resorts that source their water from a hot spring on their property, you have many options.
You might even want to consider visiting the city of Lava Hot Springs. The city of Lava Hot Springs has commercial hot pools that are shaded from the hot sun that you can pay a small fee to use, right in the heart of downtown Lava Hot Springs. Then you could float the river and cool off and even stay the night in one of the best Lava Hot Springs hotels.
Go Hiking in Idaho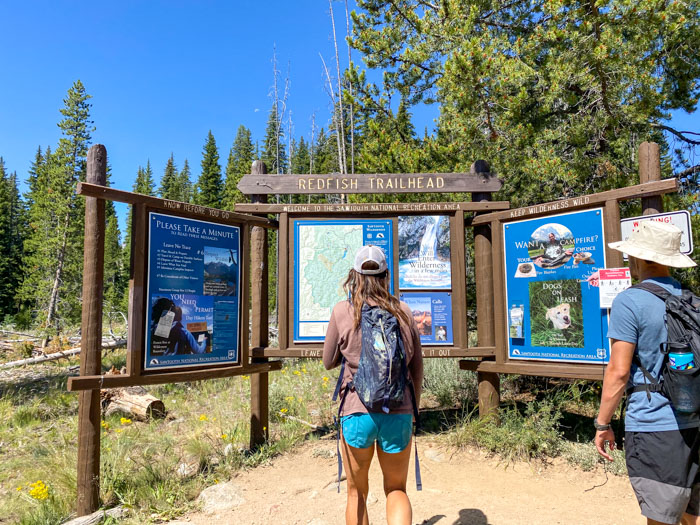 One of the popular free things to do in Idaho in the summer is to go on a hike. Even if you aren't an outdoorsy person, you could really enjoy a morning hike in the foothills of the Sawtooth Mountains. Check out the All Trails app to find some great hikes nearby.
Explore The Sunnyslope Wine Trail
The Sunnyslope Wine Trail is located in the Snake River Valley, about 30 minutes West of Boise, Idaho offering 17 wineries to visit. This area of the state is known for its beautiful scenery and a great place to plan a day visiting a few Idaho wineries.
Idaho's wine industry is still relatively young compared to other wine regions in the US, which makes it a unique destination for wine enthusiasts. You can discover new and interesting wines that you may not find elsewhere.
Visit Silverwood Theme Park in North Idaho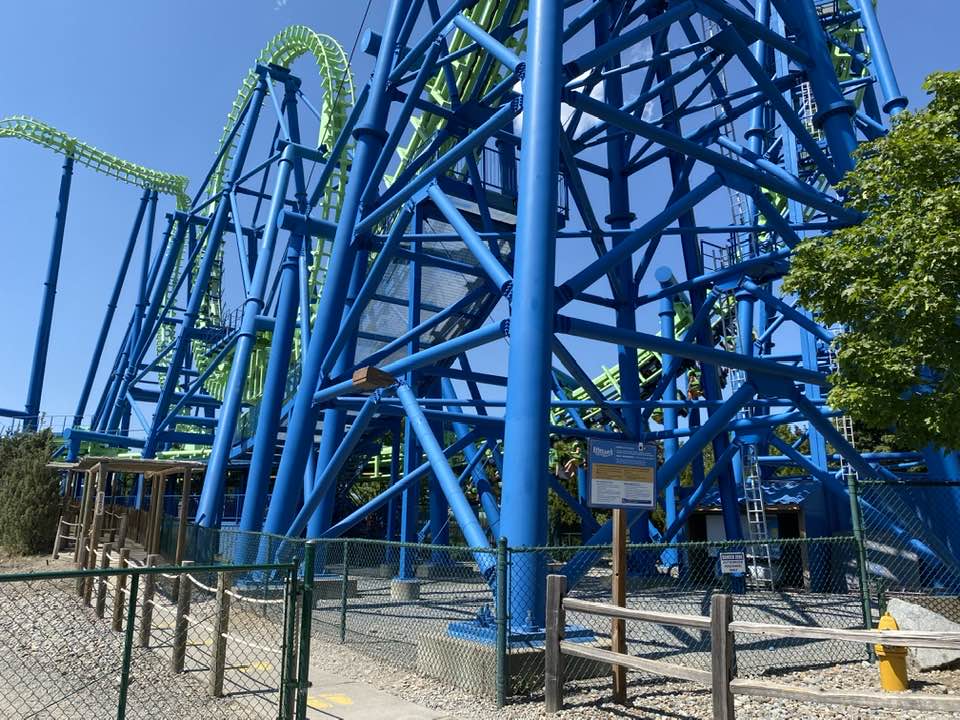 If you're looking to spend a day at an Idaho theme park then plan to get up to North Idaho and enjoy what Silverwood Theme Park has to offer. Silverwood has over 65 rides and slides, including 4 huge roller coasters for the thrill seekers!
Rent a Cabin Near An Idaho Lake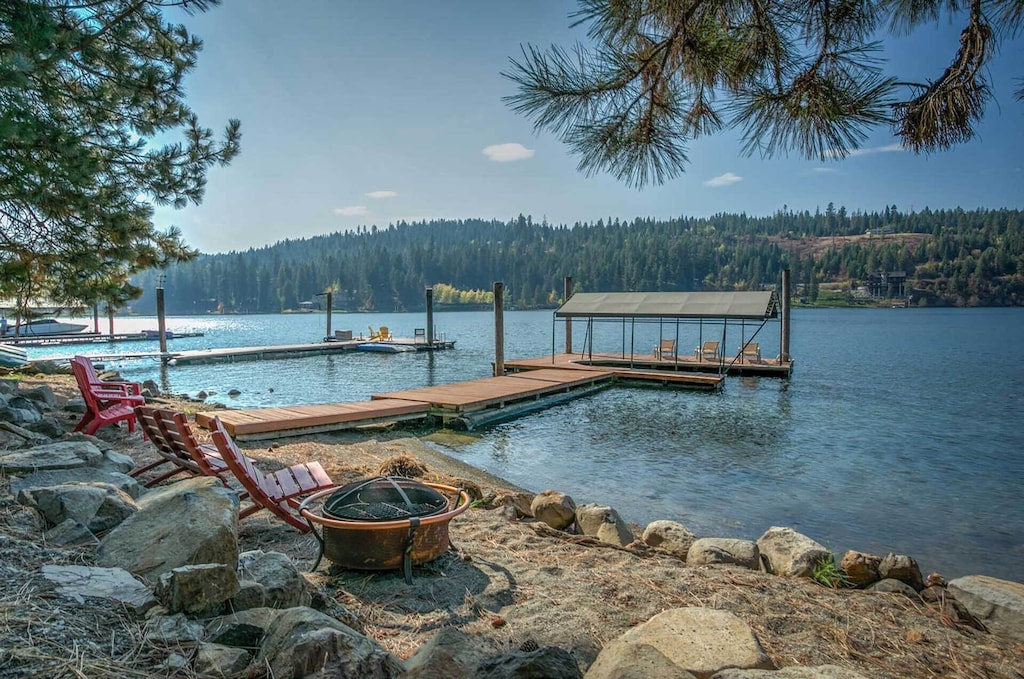 Consider spending a week long Idaho vacation on a lake. You could rent a cabin like this one on Lake Coeur d'Alene, or a cabin in McCall Idaho like this one on Payette Lake.
Best Places to Visit in Idaho Summer
Visit Sun Valley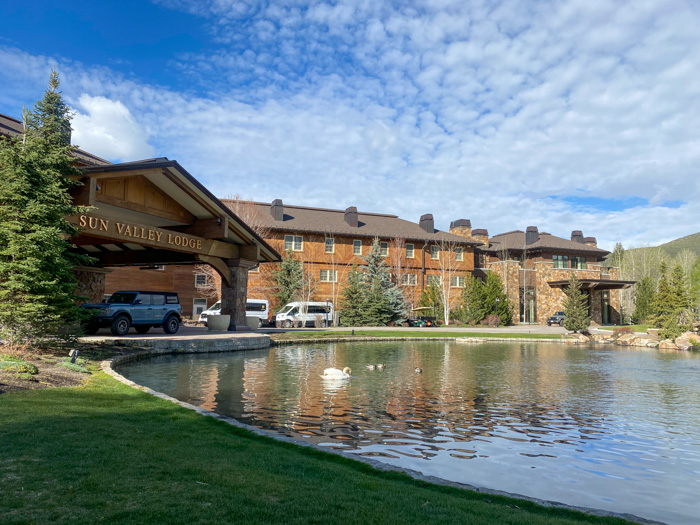 There are many things to do during a Sun Valley Idaho summer. It's a beautiful place to visit offering mountain biking, fly fishing, horseback riding, and some incredible golf options. You are sure to have a great Idaho summer vacation in Sun Valley. Explore some of the great things to do in Ketchum Idaho, just a mile outside of the Sun Valley Resort, during your stay.
Click here to find out availability and prices to stay at the Sun Valley Resort.
Visit McCall Idaho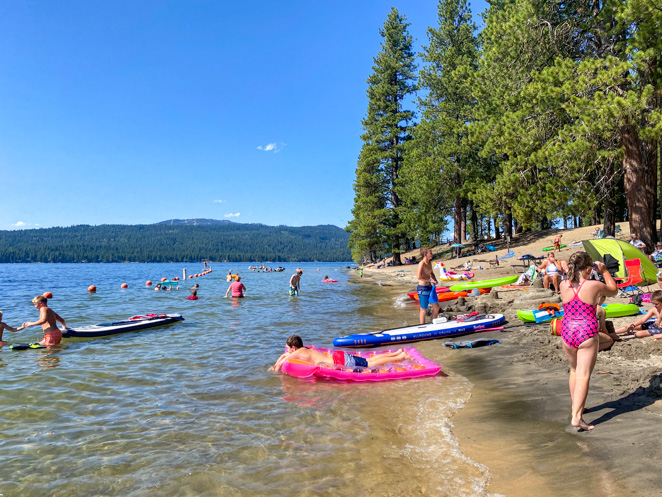 McCall Idaho offers so many fun summer things to do. From skiing and tubing on the lake to exploring Ponderosa State Park, you will be sure to enjoy all the things to do in McCall during the summer. Many families and couples who live in the Boise or Treasure Valley area plan weekend getaways to McCall, ID as it's thought to be one of the prettiest places in Idaho.
Visit Tamarack and Donnelly
Not far from McCall, the small town of Donnelly and the nearby Tamarack Resort are great places to vacation in Idaho. Located only a 2 hours drive from Boise, you can enjoy boating on Cascade Lake, zip lining or downhill mountain biking at Tamarack Resort, or just enjoy the great outdoors.
Visit Idaho Falls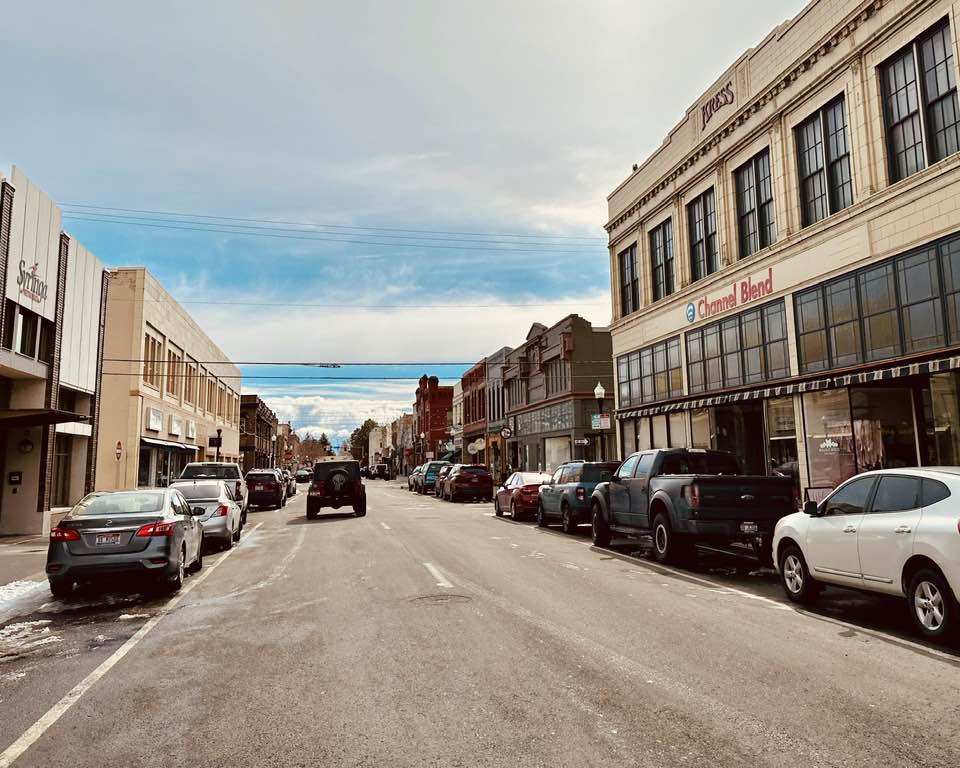 Want to travel East in Idaho from Boise? Then plan to visit Idaho Falls and explore everything to do in downtown Idaho Falls. Or, spend one night there on your Boise to Yellowstone road trip and travel just another 2 hours to Yellowstone National Park.
Pocatello and Lava Hot Springs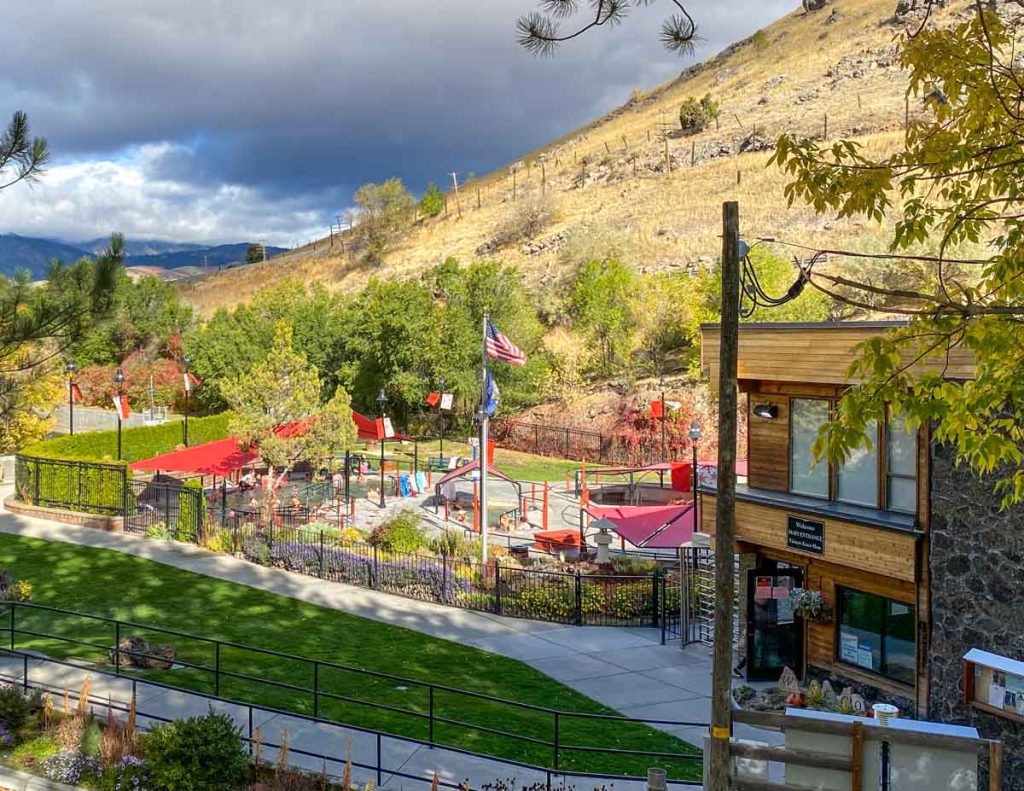 Explore Southeast Idaho and discover a few fun things to do in Pocatello Idaho on your way to a weekend in Lava Hot Springs. This small town is a great summer vacation destination where you can float down the river in the afternoon, and enjoy soaking in the city's modern and well maintained outdoor hot spring pools. Then stay in one of the best Lava Hot Springs Hotels.
Twin Falls and Shoshone Falls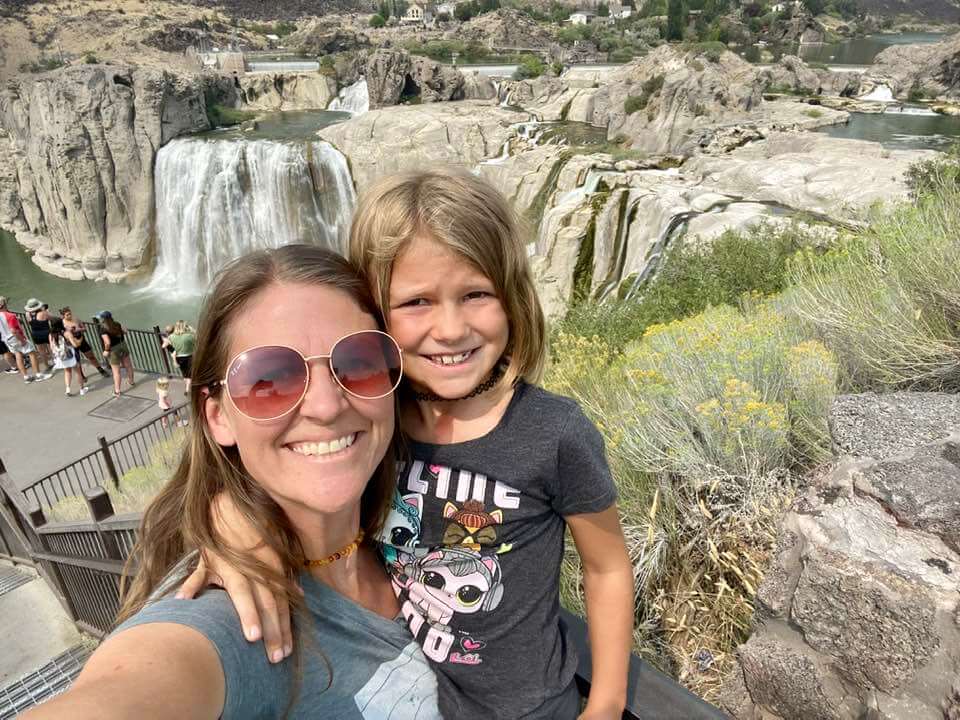 Looking for Idaho vacation ideas for this summer? Plan a visit to the 'Niagara of the West', Shoshone Falls, located in South Idaho. These waterfalls are actually taller than Niagra Falls themselves, and if you visit in early summer they'll be flowing with extra water from the spring melt. Then spend a day or two exploring all the fun things to do in nearby Twin Falls Idaho.
Craters of the Moon
Craters of the Moon National Monument in Idaho is a unique and fascinating destination for anyone interested in geology, natural history, and getting outdoors. It has a vast expanse of lava flows, cinder cones, and other volcanic features that cover more than 750,000 acres. Located in such a remote area of Southern Idaho, it's also a great place for some summer stargazing.
Visit North Idaho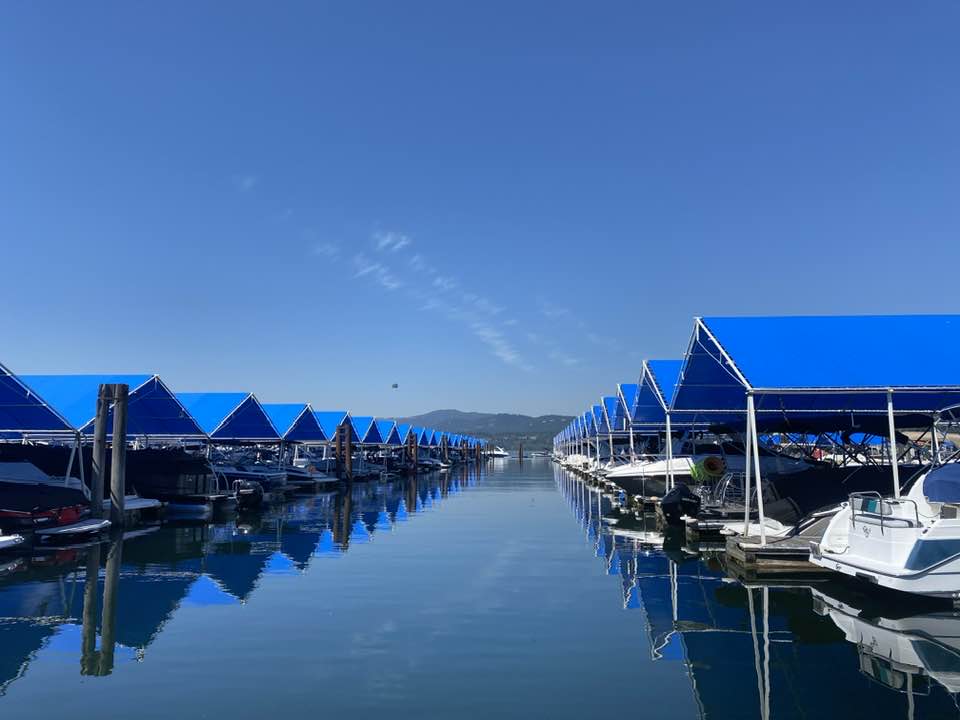 Spend a week visiting North Idaho, also known as the Idaho Panhandle. It's considered a hidden gem of the Pacific Northwest. Northern Idaho has the popular city destination of Coeur d'Alene and it's also full of stunning lakes, rugged mountains, and vast forests. Or, you could get your thrill on by enjoying some exciting roller coasters at Silverwood Theme Park.
Idaho Outdoor Adventures and Ideas
Whitewater Rafting and Kayaking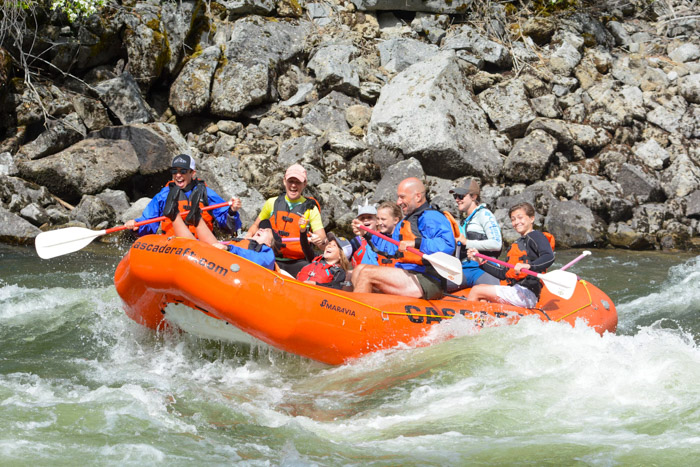 A popular outdoorsy thing to do in Idaho is to go whitewater rafting! It's one of the outdoor adventures in Idaho you shouldn't pass up if you're just visit. Oh, and if you're in the Boise area, you'll be happy to learn that it's only a 1 hour drive towards Cascade Idaho, to some of the best 'whitewater' in the country!
Camping in the Sawtooth Mountains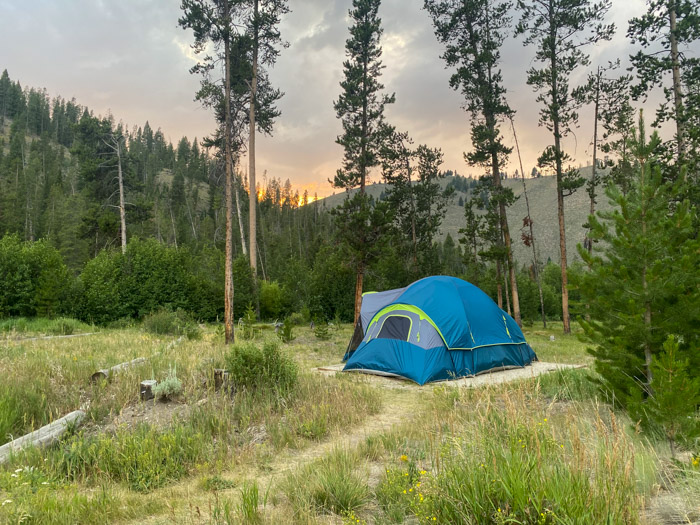 Are you an outdoorsy enthusiast? Then you might be happy to learn that there are so many campsites in Idaho. From BLM land and National Forest land that allows free camping, to designated National Forest campgrounds and private campgrounds, you can enjoy tent camping and RV camping all over the Sawtooth Mountain Range just East of Boise.
Mountain Biking Near Boise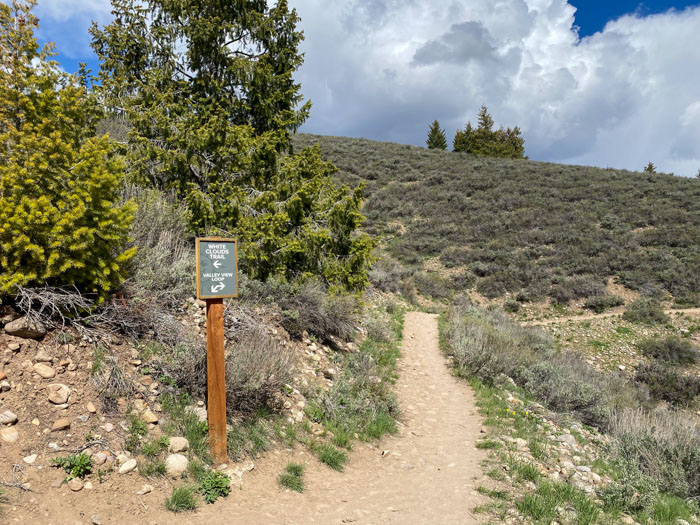 One of the cool things to do in Idaho is go mountain biking. The Boise Foothills offers so mountain biking trails and mixed use trails for both hikers and bikers. From the popular Table Rock trail Northeast of downtown Boise, to Polecat Trail to the Northwest, you can find a variety of options for some incredible mountain biking this summer.
Related Post: Best Summer Camps in Idaho
Fly fishing On The Salmon River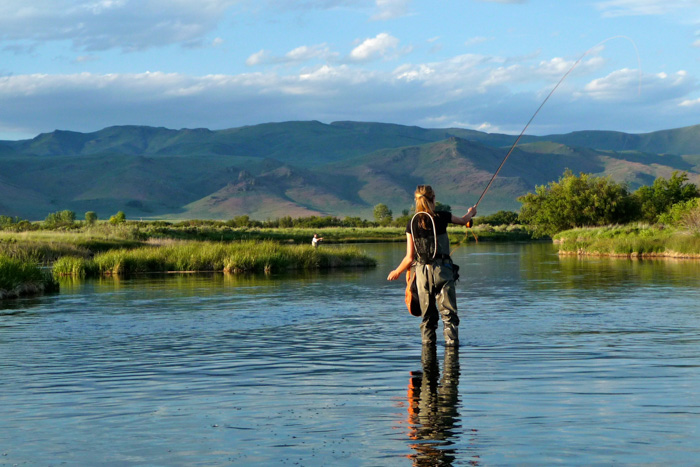 Enjoy a weekend fly fishing this summer on the Salmon River in Central Idaho. Bring your own gear or hire a guide and make it an adventure.
Go Glamping in Idaho Summer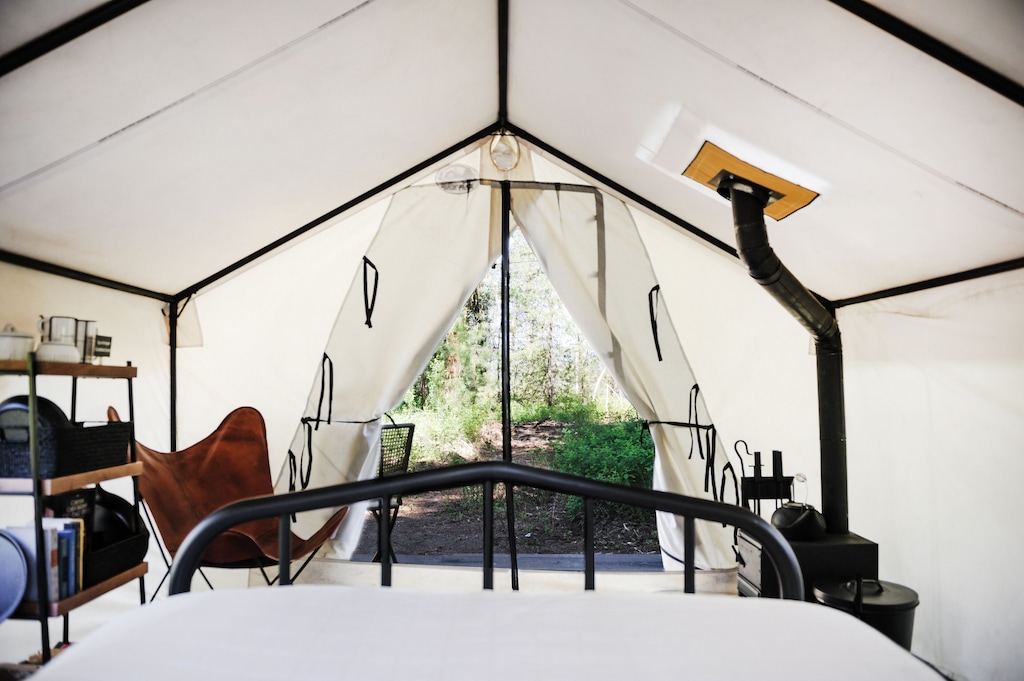 Not into sleeping on the ground in a sleeping back? Yet you still want the spend a weekend outdoors and getting back into nature? Then consider booking a glamping trip in Idaho. Stay at one of these Idaho glamping vacation rentals and disconnect from technology for a bit.
Click here to find out if the Eagles Landing Glamping site (photo above) is available.
Best Things to do in Boise in Summer
Float the Boise River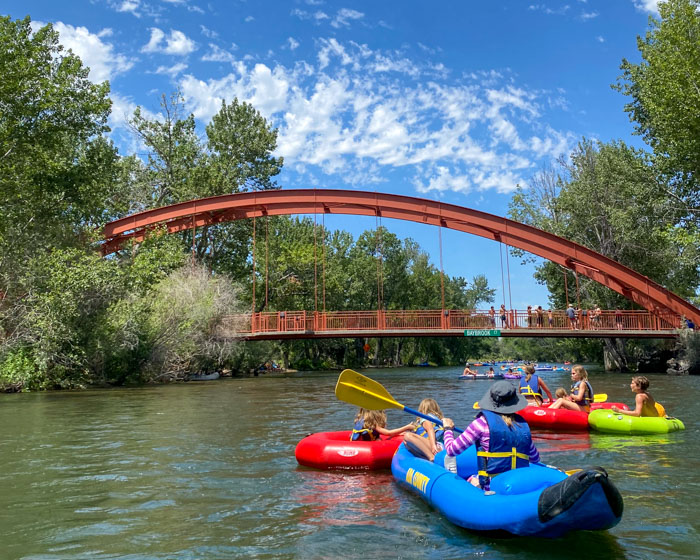 A really popular Boise summer activity is to rent some tubs, or bring your own, and enjoy floating the Boise River. Open from June through August, the Boise River provides families and couples in Boise a chance to cool off during a hot summer day and enjoy Boise Idaho adventures close by.
Bike or Walk The Greenbelt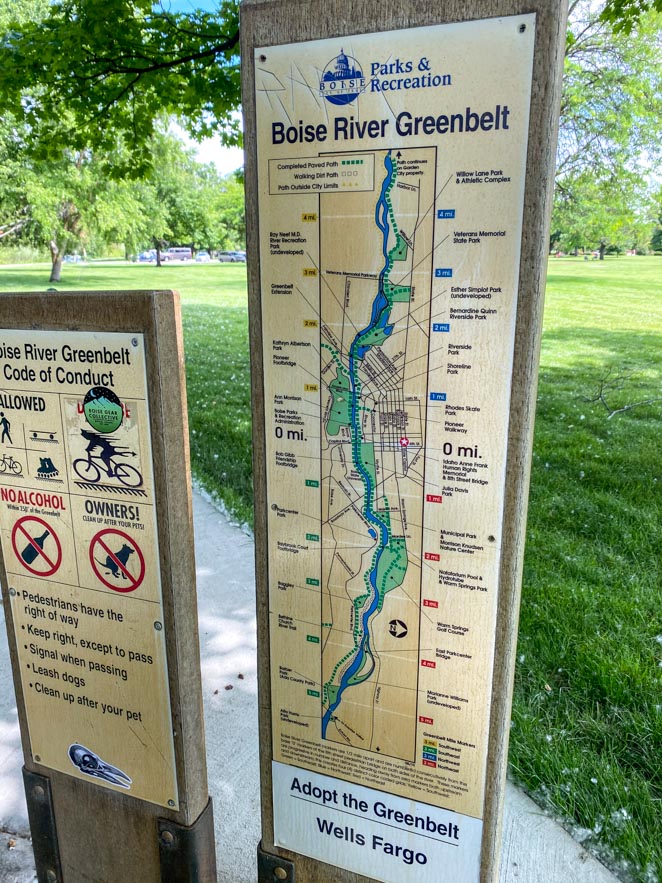 The 25-mile tree-lined paved path along the Boise River, the Greenbelt is a popular path to enjoy. It connects many of Boise's popular parks and is a great place to see the river and enjoy the shade in the summer.
Visit Zoo Boise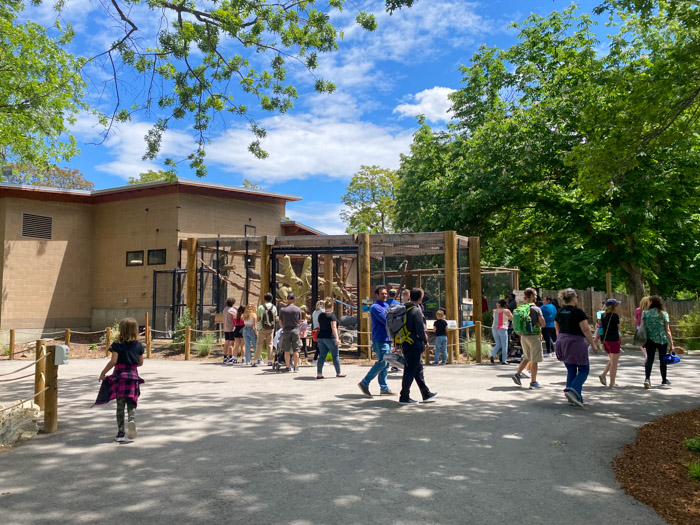 The Boise Zoo can be a fun place to take the kids on a summer day. Located in downtown Boise at Julia Davis Park, Zoo Boise is easy to find. It may be a bit on the smaller size, but still a fun place to see some cute animals.
Enjoy The Boise Food Scene on 8th Street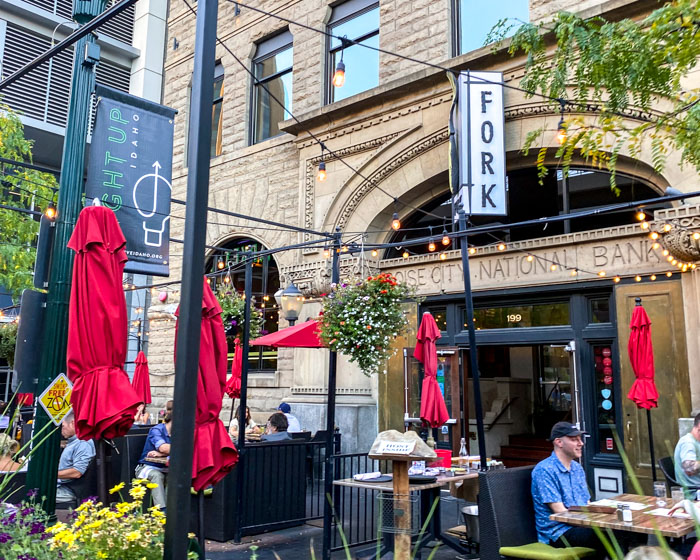 Indulge in some delicious Boise eats at one of the best restaurants in Boise. Located off 8th Street, Fork should be added to your Boise bucket list when it comes to foodie places. Or, consider visiting The Warehouse, as they offer many food options and a few bars too.
Visit the Boise Farmers Market or Capital City Market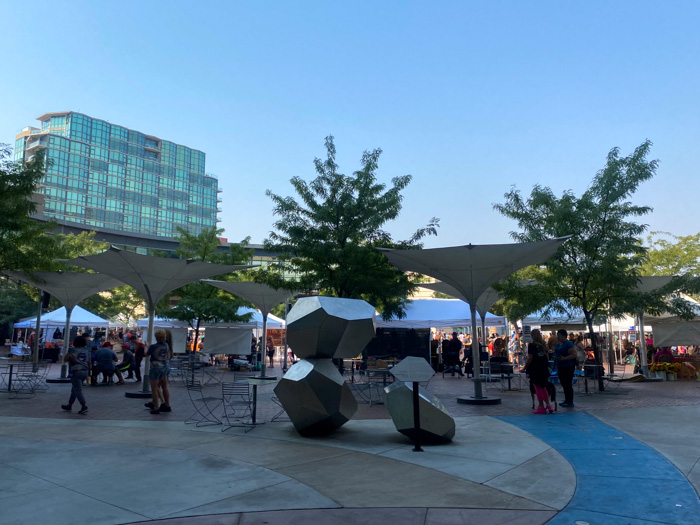 Spend a summer Saturday morning visiting one of the outdoor Boise markets. Support local businesses and farmers and choose between the Boise Farmers Market or the Capital City Market.
---
Did I miss anything in this ultimate list of fun summer things to do in Idaho? Now, if you're looking for other seasons in Idaho check out our Idaho winter blog posts here. A popular read is our list of what to do in Boise Idaho in winter.