Winter is the time for playing in the snow, having a nice warm fire, and drinking some hot cocoa. It's a season of cozy days cuddling by a fire after a long day of fun outside. Here are some of the best winter Boise Idaho things to do to keep you happy all winter long!
You might just discover that visiting Boise in the winter is a great time of year to enjoy all that Idaho has to offer. One of the fun things to do in Boise Idaho in winter is to get outdoors.
Now, if you're expecting a lot of snow and freezing cold temperatures, you might be disappointed. You see, you could easily wear clothes from your fall capsule wardrobe for much of the mild winter in Boise.
Yet, if you want to stay really warm there are a few great indoor ideas listed below, so keep reading to learn about the best things to do in Boise in the winter.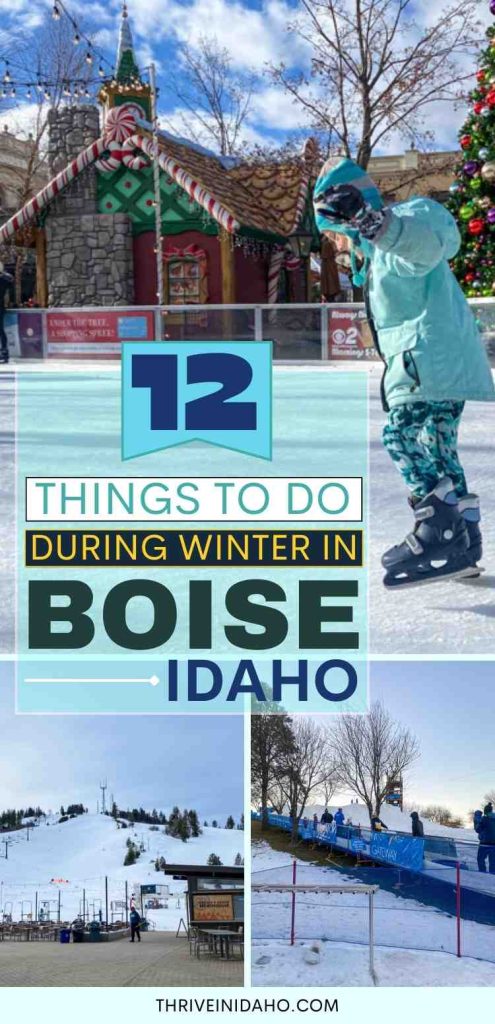 THIS ARTICLE MAY CONTAIN COMPENSATED LINKS. PLEASE READ OUR DISCLAIMER FOR MORE INFO.
FAQ's About Visiting Boise In The Winter
When is the best time to visit Boise Idaho?
December and January can be the best time to visit Boise Idaho if you enjoy skiing, skating, and a milder temperature while still experiencing a classic winter.
How cold does it get in Boise in the winter?
Boise experiences a very mild winter. The average temperature in Boise in December is 32 degrees and January and 37 degrees in February.
Does it snow in Boise in the winter?
Boise receives between 3-5 inches of snowfall each month during the winter. Yet, you only need to drive a few minutes to be in the foothills to experience some deep snow. Or better yet, drive 40 minutes up to Bogus Basin Ski Area to experience several feet of snow cover throughout the winter months.
Moving To Boise, Idaho or the Treasure Valley?
Download this FREE 50-page relocation guide to Boise that will help answer many of your questions!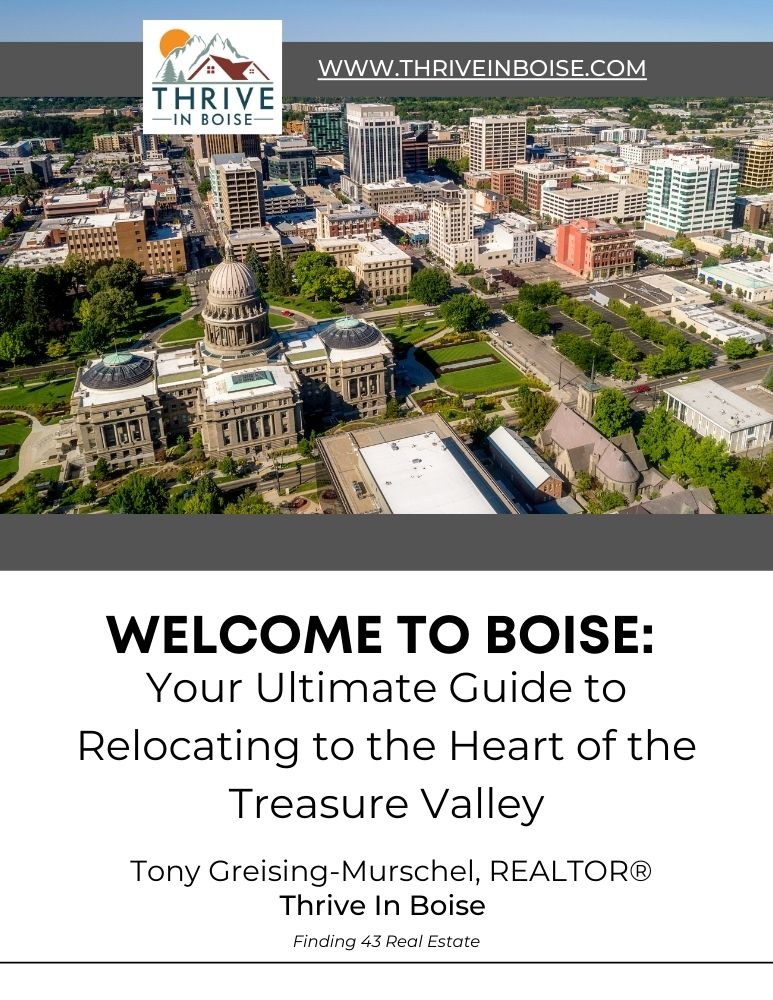 Skiing at Bogus Basin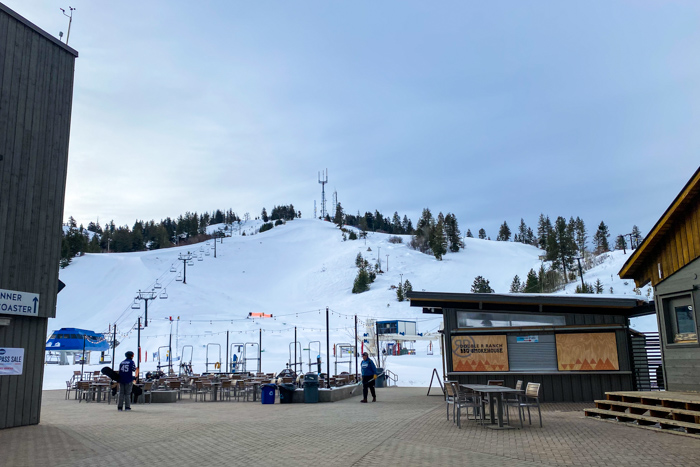 It would not be a Boise Idaho winter unless you head to Bogus Basin to play in the snow. Skiing is one of the best things to do in Boise Idaho in January, and Bogus is the place to be.
With all the different snow activities, from skiing and tubing to snowboarding, you can easily spend a few days enjoying all Bogus Basin has to offer.
One of the romantic things to do in Boise for couples is to go skiing at Bogus. Take some lessons and learn how to ski, or bring your family on a fun skiing trip! With over 2,600 acres of terrain, this is one of the best places to go skiing near Boise!
Related Post: Skiing is a Top Thing To Do In Sun Valley Idaho
Ice Skating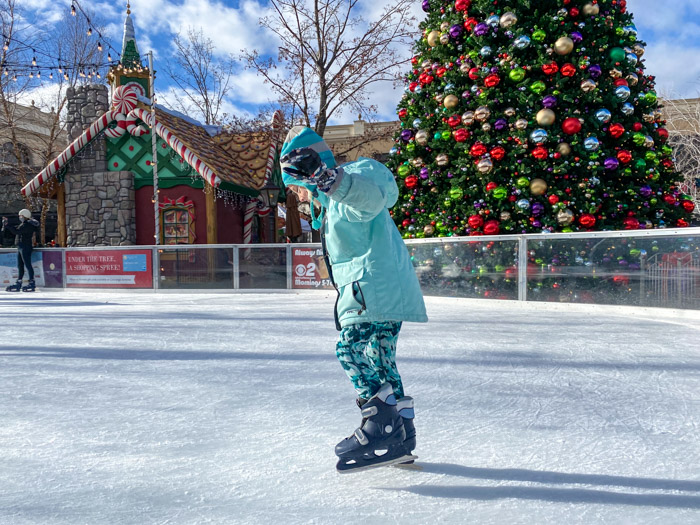 One of the best Boise winter activities is to go ice skating! During the winter months, enjoy skating around at The Village at Meridian. Beginning in the middle of November all the way until the middle of January, you can take a short drive to Meridian Idaho and skate around the ice skating rink with the entire family!
Skating here is very affordable and is so much fun to do, not only around the holidays. You can go ice skating during each of the winter months as it never gets old. Staying at these Meridian Idaho Hotels can make your trip a lot easier!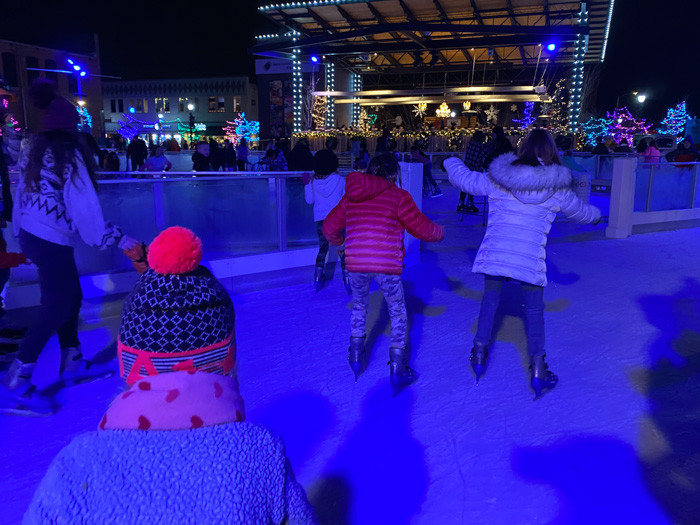 Or, you can consider driving 20 more minutes west of Meridian to discover one of the best things to do in Caldwell Idaho is ice skating at Indian Creek Plaza.
Glide on Grove
Glide on Grove will be a new ice skating option in 2023-2024 in downtown Boise. Downtown Boise Foundation is raising money to provide an ice rink around the large Boise Christmas Tree on Grove Plaza from Thanksgiving until the last weekend of January. The best part is, the plan is to make it free for all!
Visiting Hot Springs near Boise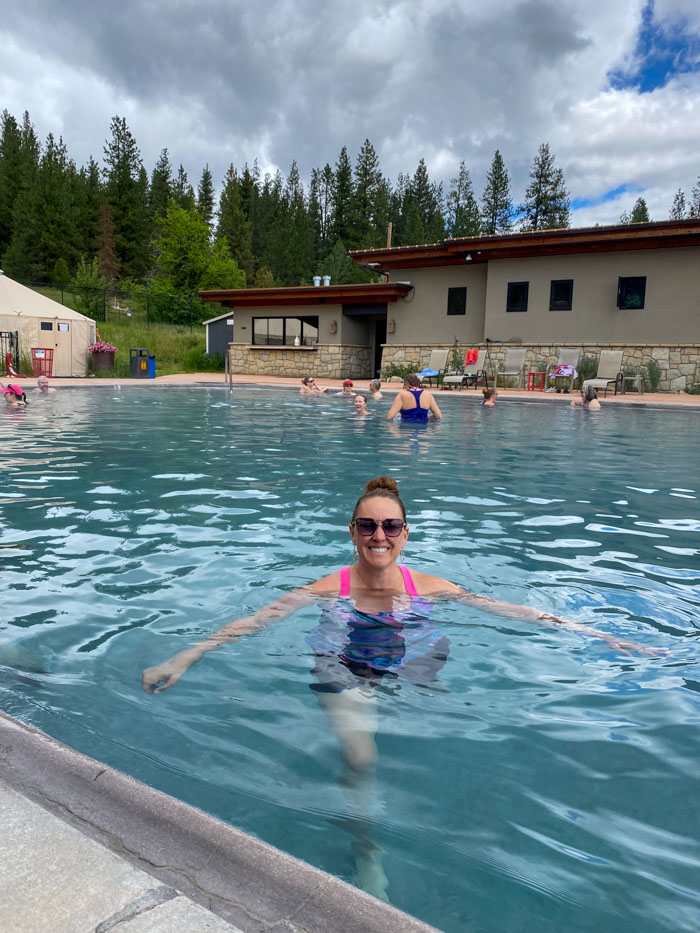 Boise in the winter can get a bit cold. Instead of staying in the cold all winter long, head over to a Hot Springs near Boise and enjoy some much-needed warmth! It's one of t fun free things to do in Boise.
There are plenty of hot springs near Boise Idaho. These natural hot tubs are fascinating and quite romantic too. Kirkham Hot Springs is close to Boise, Idaho, and would be great for families or couples to enjoy.
Tubing at Gateway Parks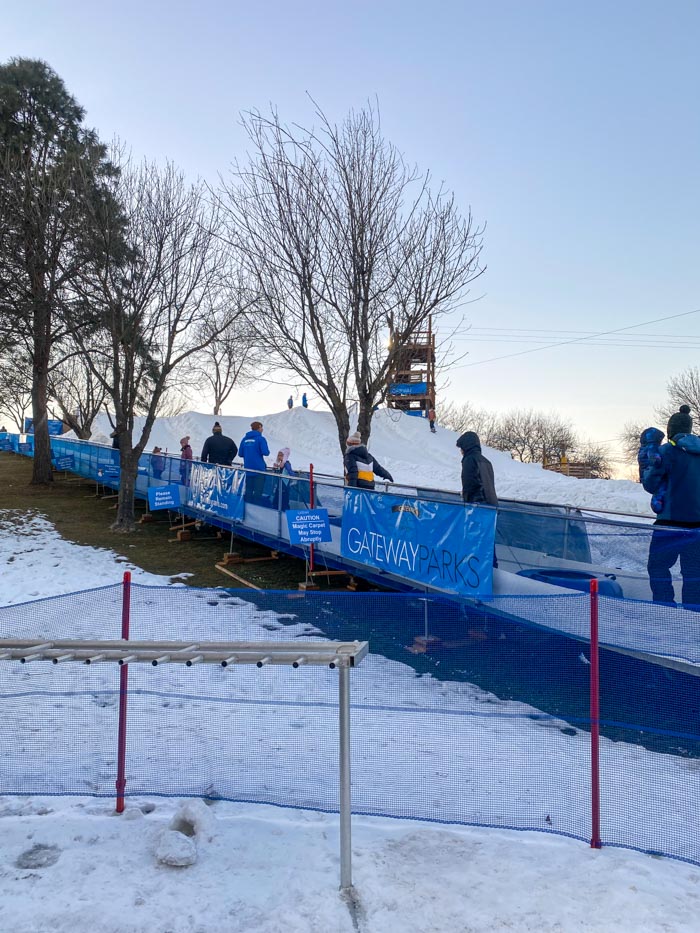 Gateway Parks is the perfect place to go tubing during the winter in Boise. Here you will find several well-maintained tracks to go tubing on that are perfect for kids! There is also a nice fire pit at the bottom of the hill to keep you warm while you watch your family having fun.
You can usually go tubing at Gateway Parks from the end of November all the way until early March. It is another one of the best things to do during winter in Boise Idaho!
Winter Garden aGlow Boise
The Winter Garden aGlow in BoiseIdaho has over 600,000 lights spread all throughout this botanical garden, turning it into a magical place during the holiday season.
Along with the gorgeous display of lights to walk around and enjoy, kids can also enjoy writing letters to Santa, visiting Santa's cottage, and plenty of more fun holiday activities. This is definitely one of the favorite winter downtown Boise, Idaho, things to do!
Snowshoeing
Another fun Boise ID winter activity is going snowshoeing in the mountains. If you love hiking during the rest of the year, don't let the snow stop you! Grab a pair of snowshoes, head to your favorite hiking trail, and enjoy this new winter experience!
There are some great trails perfect for snowshoeing all over the Boise National Forest.
Visit a Museum
For a nice indoor Boise winter activity, you can always visit a museum! With plenty of museums in Boise, Idaho, you can go learn more about what you love.
Head to the Boise Art Museum if you want to explore fascinating artwork. If you want to learn more about the history of Idaho and Boise, you will love the Idaho History Museum. Children will love the Discovery Center of Idaho, where they will get a hands-on experience learning about science!
Scentsy Holiday Lights
Enjoy the best winter Boise Idaho has to offer and head over to the Scentsy Christmas lights for some fun with your family. Here you can see over 900,000 lights spread all around the grounds. This is where you will also find the famous lights tunnel and a 75-foot-tall Christmas tree!
This is one of the many ways to spend Christmas in Boise that the entire family will enjoy.
Carriage Ride
Looking for things to do in Boise Idaho in December? Well, for a magical evening during December, head over to Downtown Boise to the Washington Trust Bank for a free carriage ride! This event usually takes place every Friday and Saturday during the month of December for a few hours each evening. Your family will love riding on this horse-drawn carriage through town to see the Christmas lights and spread some cheer.
Staycation at A Log Cabin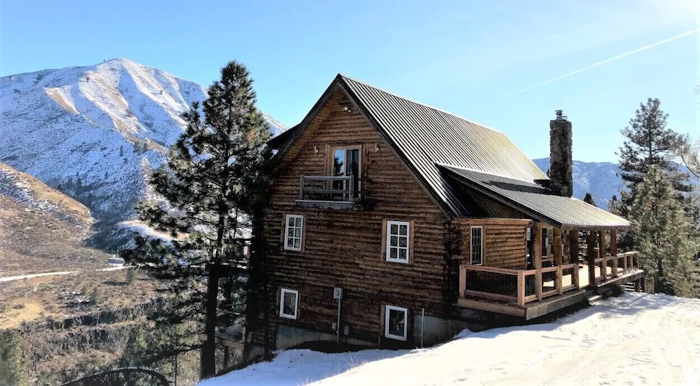 If you want to stay in the area, head over to this cliffside log cabin near Boise Idaho, and enjoy a romantic staycation! There is plenty of room in the cabin; it can also be a fun place to gather together as a family too. Enjoy the incredible views and all the snow surrounding the cabin. It is the perfect way to spend some time during the winter in Boise, Idaho.
Looking for other vacation rental ideas? Check out our list of the top places to stay in Boise Idaho.
McCall Winter Carnival
One of the best Boise winter activities is heading over to the McCall Winter Carnival at the end of January or early February. From incredible snow sculptures to snowshoe golf, live music, craft fairs, and a dog sled challenge, there is something for everyone to enjoy here!
You might decide to stay in McCall awhile and determine which is the best, Brundage vs Tamarack Ski Resorts.
Watch the Nutcracker
Head over to the Morrison Center to watch the Nutcracker during the month of December. This is a classic winter activity your family will love to do at least once. For many families, this has become a yearly tradition!
Sledding at Camel's Back Park
For an exciting Boise Idaho winter activity for kids, head over to Camel's Back Park to go sledding! This park gets lots of snow every year, making it the perfect location to go sledding.
Be sure to be careful when you sled here, as there are some areas you want to avoid. Then after sledding, grab a bit to eat at one of the best Boise ID restaurants, many are just a few blocks away.
---
In Boise Idaho, the winter season is a great time to hit the slopes, go ice skating, and take in some great entertainment. When looking for fun things to do with kids in Boise, consider spending the winter season visiting. Visiting Boise is one of the best January vacations in the United States. Above were just some of the best winter Boise Idaho things to do that will keep you busy all season long.
Now, if you're visiting Idaho in the warmer months, you won't be disapointed. There are some great things to do in Boise in the Fall and plenty of fun things to do in Idaho summer!