Looking for the best ice cream in Boise Idaho? Since Boise is a growing city with a variety of sweet treats to offer, you will be excited to learn about all of your options. Ice cream in Boise ID stands out as an indulgent dessert enjoyed by locals and visitors. Whether you're looking for traditional flavors or something more adventurous, Boise has plenty of options to satisfy your sweet tooth after visiting one of the best restaurants in Boise Idaho.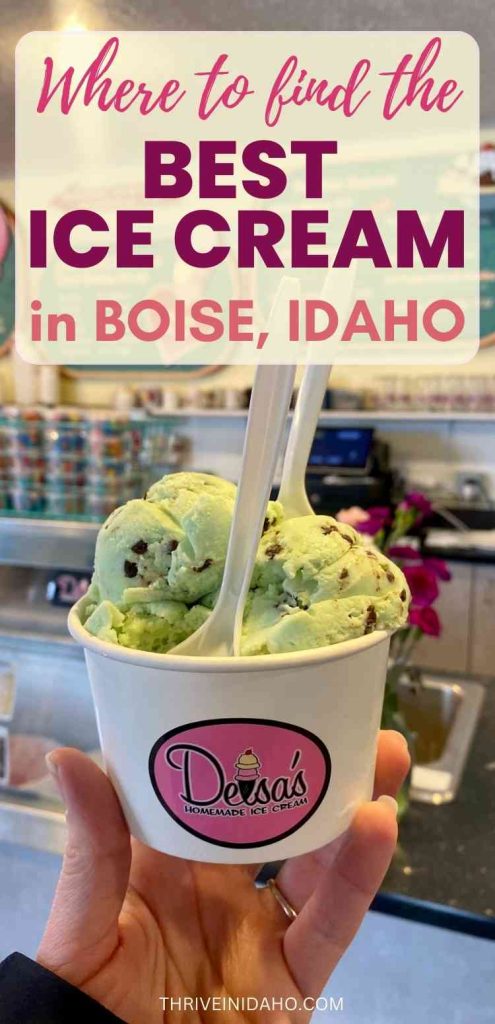 In this article, we will explore the best places to find ice cream in Boise, ranging from classic ice cream parlors to trendy new shops that offer unique flavors, vegan and gluten free options, and fun toppings. One of the fun things to do in Boise Idaho is to enjoy a bit of ice cream and walk down by the Boise River. So, let's dive in on this delicious journey through the best ice cream shops in Boise, Idaho!
THIS ARTICLE MAY CONTAIN COMPENSATED LINKS. PLEASE READ OUR DISCLAIMER FOR MORE INFO. THIS POST WAS WRITTEN BY JILL GREISING-MURSCHEL, A LOCAL IDAHO MOM AND TRAVEL BLOGGER.
Delsa's Ice Cream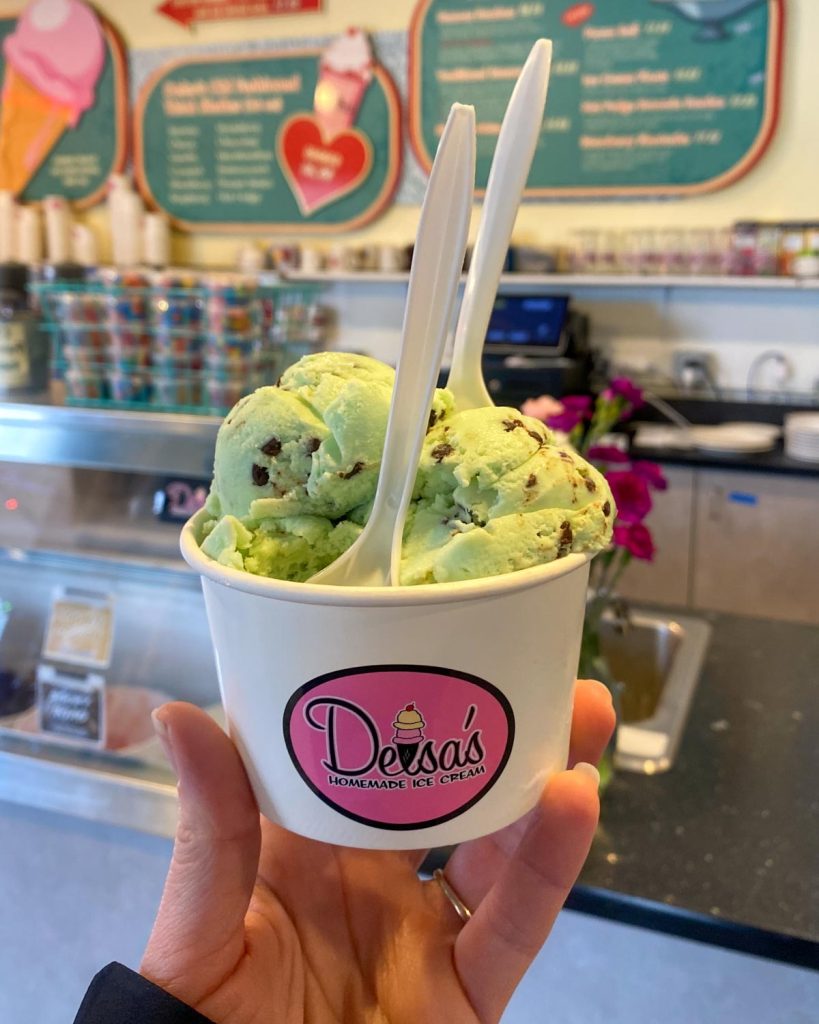 A long-time local favorite, Delsa's is the place to visit for a full ice cream parlor experience. Delsa's offers not only ice cream, sourced with local ingredients using Mrs. Delsa Walton's ice cream recipe, they also have a 50's themed diner connected to the ice cream parlor with a full menu.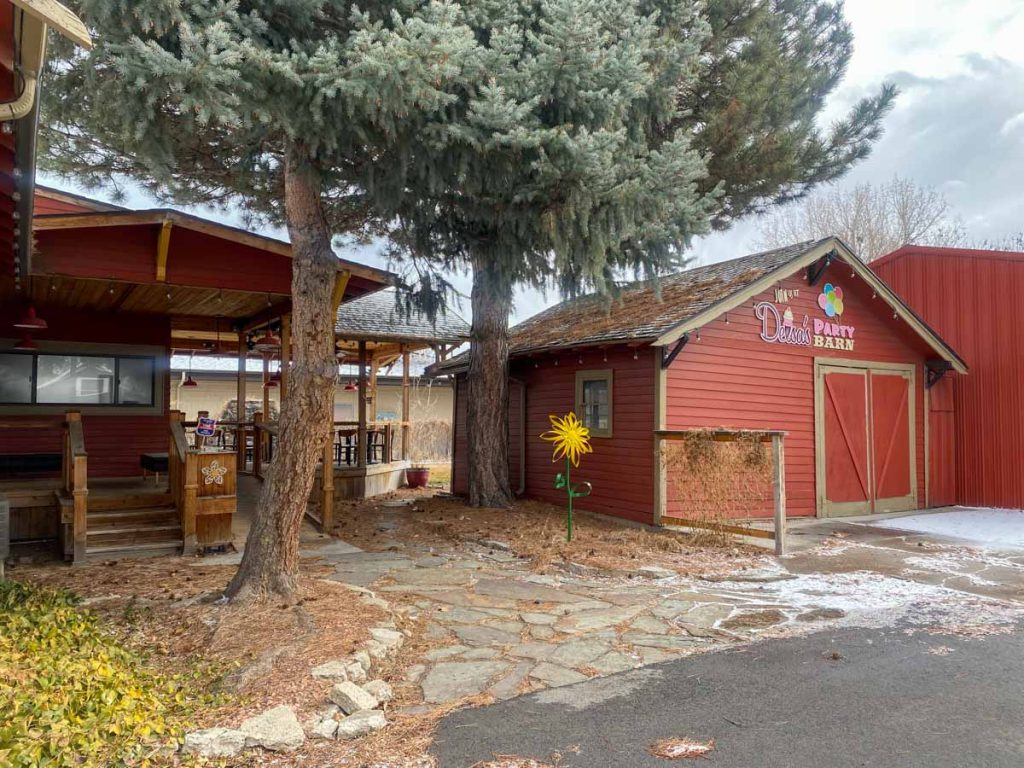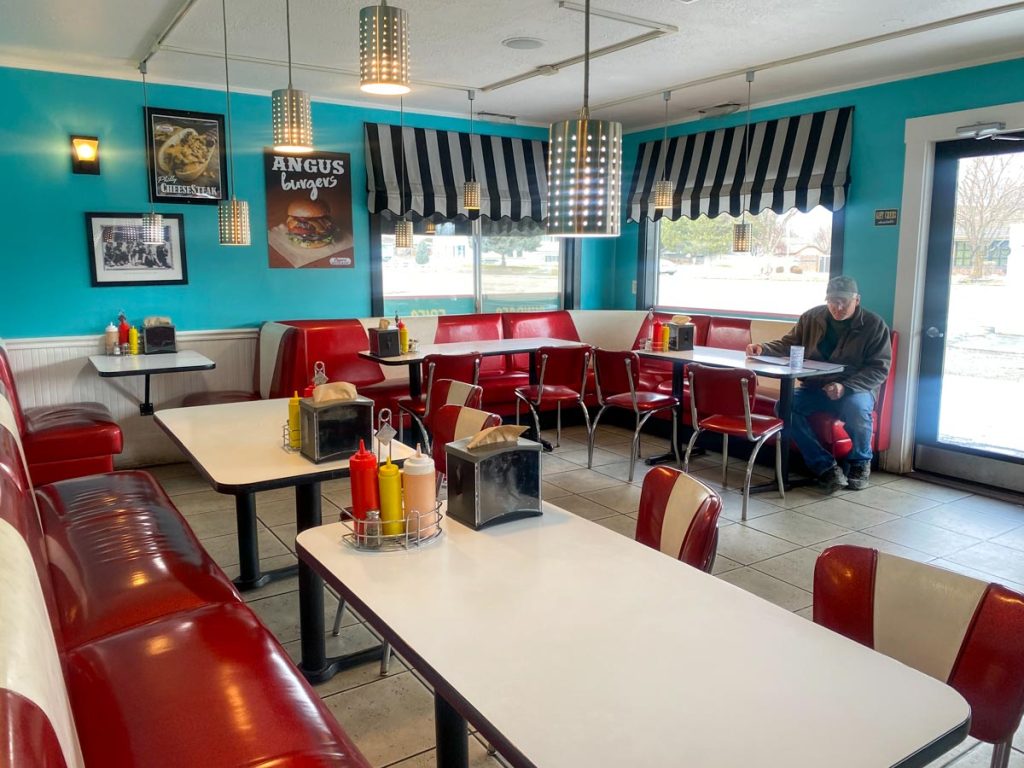 Visit during the Idaho summer and enjoy your ice cream sitting outside in their large outdoor seating area, or grab a table on the deck out back. You see, Delsa's used to be Mr. and Mrs. Walton's Farmhouse. Mrs. Delsa Walton used to serve ice cream to the locals out of her front parlor, when West Boise was covered in Farmland, and not houses.
Delsa's now makes over 80 flavors of ice cream in their on-site creamery and pride themselves in using locally sourced ingredients such as fresh fruit and dairy products.
My daughter and I loved their milkshakes and can't wait to go back to try new ice cream flavors.

Address: 7923 W Ustick Rd, Boise, ID 83704
Stellas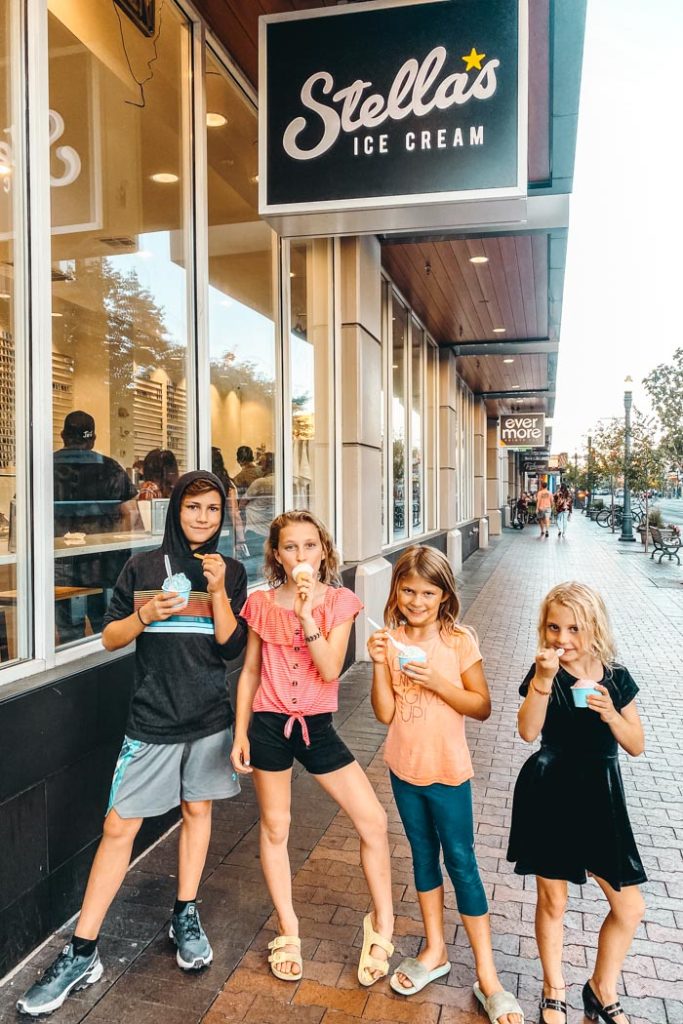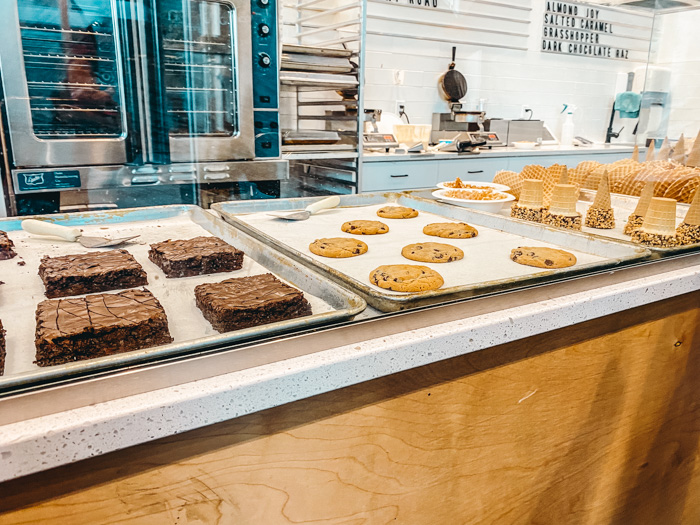 Another locally owned and operated ice cream shop in Idaho is Stellas. This is one of the popular places to find ice cream downtown Boise. Located on the corner of 8th street and Main Street, Stella's is another family favorite of ours.
My youngest daughter is dairy intolerant, and Stella's offers a very large selection of vegan ice cream, gelato Boise choices, and regular dairy options. They also offer gluten free cookies and brownies, making it a great pick for family or friends with food intolerances.
Chad and Brittney Hartley opened up the first Stellas Ice Cream, after traveling seeking out delicious dessert options. They named the ice cream shop after their dog, Stella!
Addresses:
100 N 8th St, Boise, ID 83702
4740 W State St, Boise, ID 83703
2826 S Eagle Rd Suite 140, Eagle, ID 83616
2609 Blaine St, Caldwell, ID 83605
1212 3rd St S, Nampa, ID 83651
Moving To Boise, Idaho or the Treasure Valley?
Download this FREE 50-page relocation guide to Boise and make Boise your new home sweet home. Your ultimate relocation guide awaits!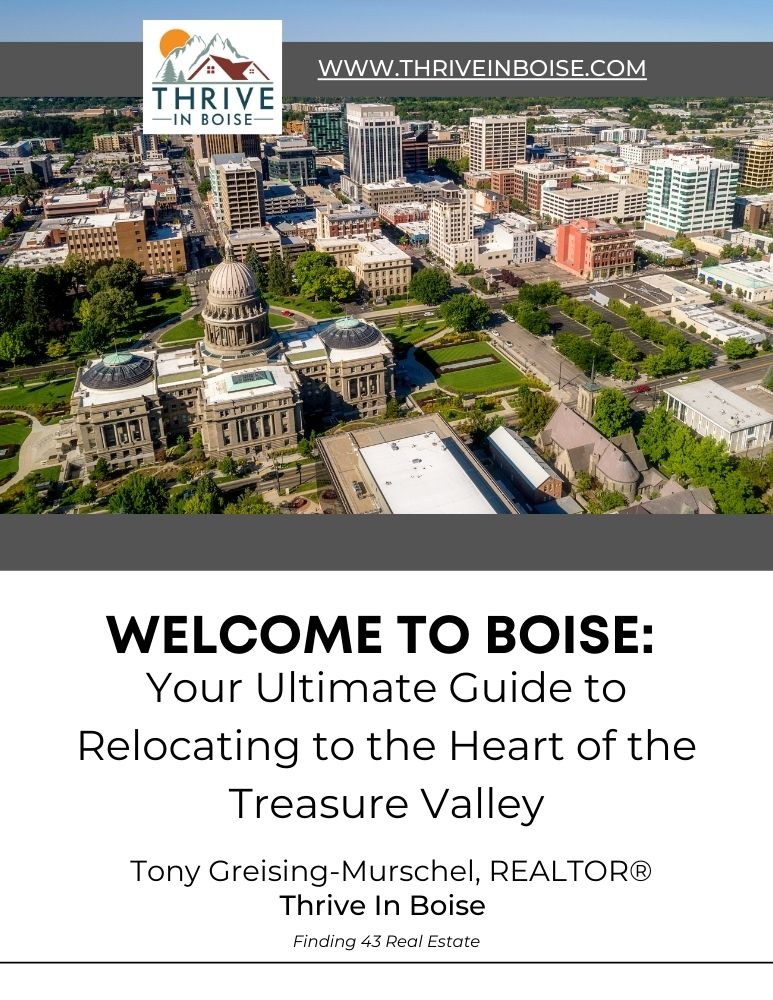 The STIL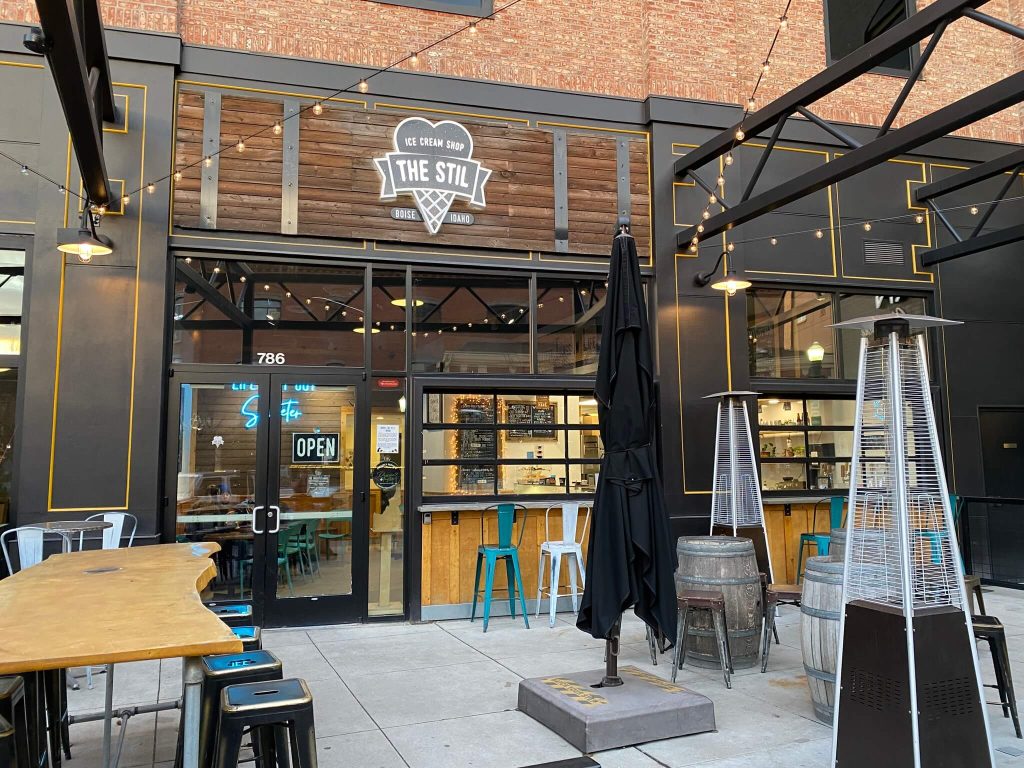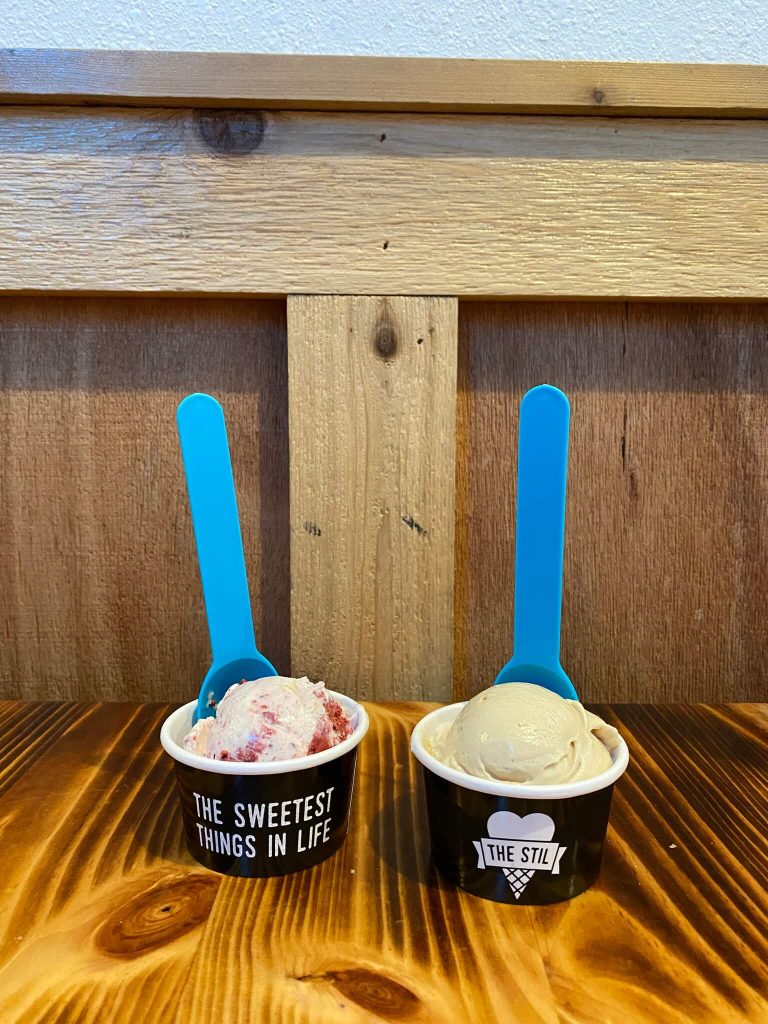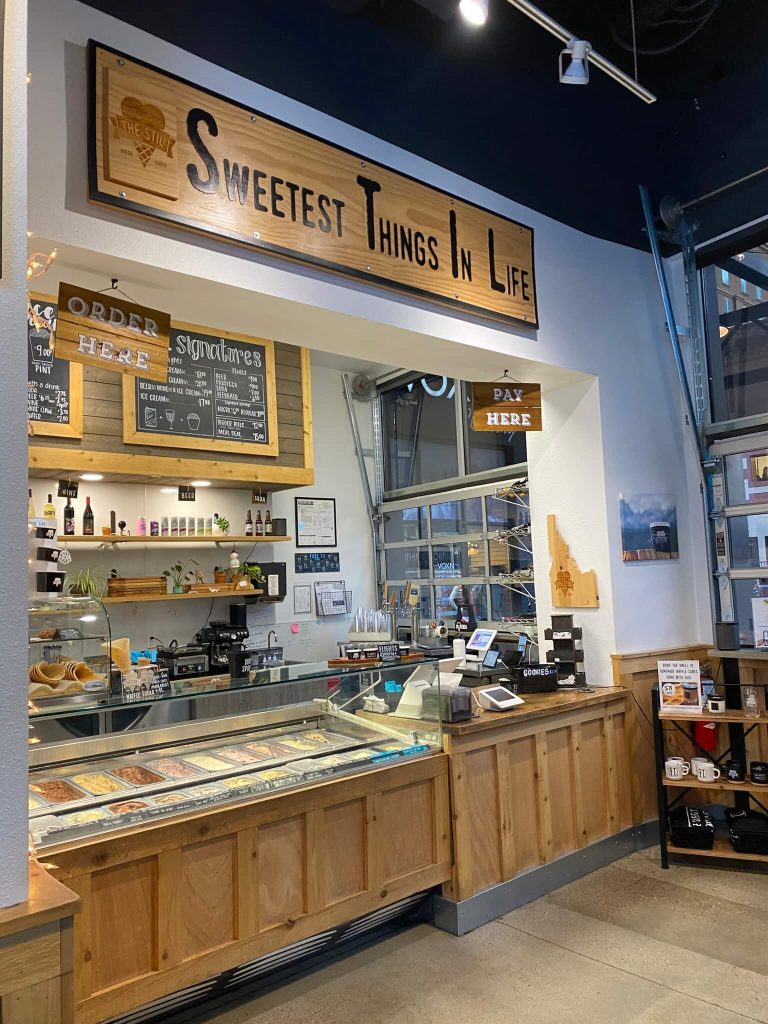 The STIL opened in 2017 and have 5 shops now open! Three in Boise, one on Board Street at the Warehouse, one on 'The Bench' and another in Southeast boise. Now one in Caldwell and one in Nampa. They create their own small batches of ice cream and pair it with beer or wine options. They even offer some alcohol infused ice cream for adults to try, and so many vegan and dairy options for the kids.
Addresses:
786 W Broad St, Boise, ID 83702
13 S Latah St Suite 101, Boise, ID 83705
3724 S Eckert Rd Suite #111, Boise, ID 83716
712 Arthur St STE B, Caldwell, ID 83605

Related Post: Best Boise Hotels With Pools
Goody's (North End)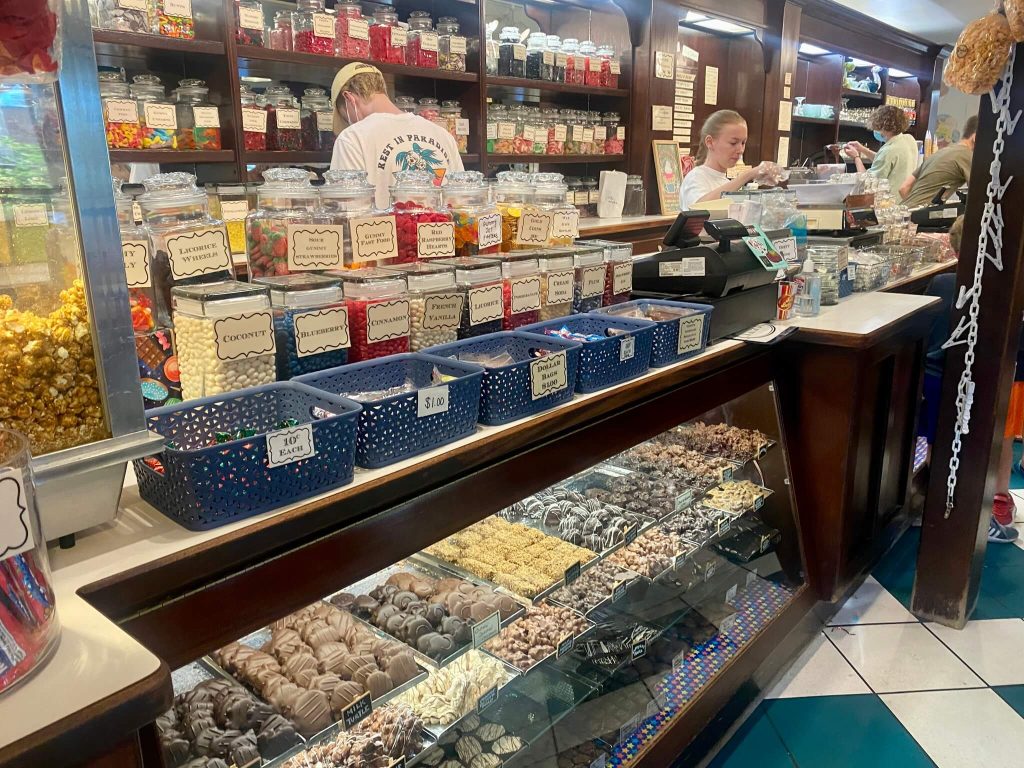 Located in the North End of Boise in Hyde Park, Goody's is not only a favorite ice cream shop but a chocolate and soda shop too. They opened in 1997 and have been making their ice cream and chocolates in their shop a few times per week using the freshest ingredients.
They are open 7 days a week providing a great place to take the kids for a treat, as it's next door to G-Willikers Toy Shop in the historic district of Hyde Park.
Address: 1502 N 13th St, Boise, ID 83702
C4 Creamery
Looking for a unique rolled ice cream experience? You will not be disappointed when visiting C4 Creamery in South Boise! A small family owned and operated ice cream shop, this unique style of ice cream has become more popular since they opened their storefront in 2019.
You may only need to order a small size, as they come in large portion sizes!
Address: 3037 Cole Rd, Boise, ID 83709
Combo Ice Cream and Donut Shops in Boise
Looking for a great sweet shop that has some amazing donuts boise has, as well as ice cream? When visiting Boise with kids, you may want to consider a combo dessert shop such as one of these two combination dessert shops in Boise.
Mojo's Donuts and Ice Cream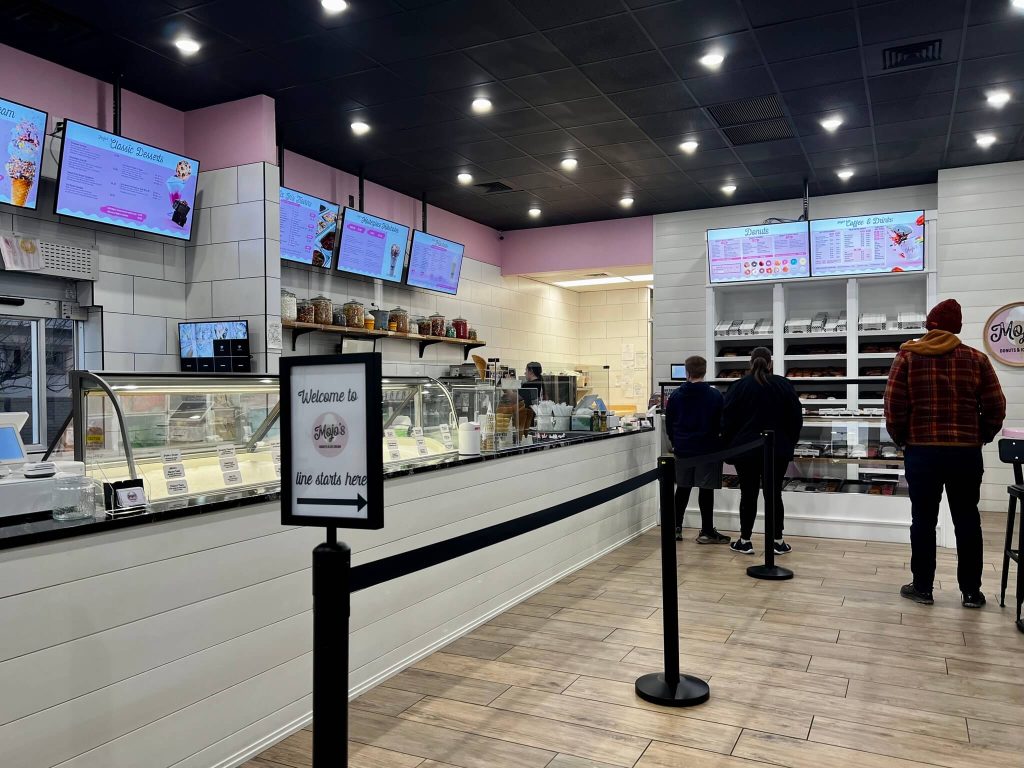 Mojo's is a locally owned donut and ice cream shop in West Boise offering you a choice between ice cream, coffee, lattes, and donuts. So many options!
Order one of their milkshakes with cookies on top, or you can order a donut and coffee and leave the ice cream for your kids to indulge in.
Address: 4622 N Eagle Rd, Boise, ID 83713
Younutz Donuts and Ice Cream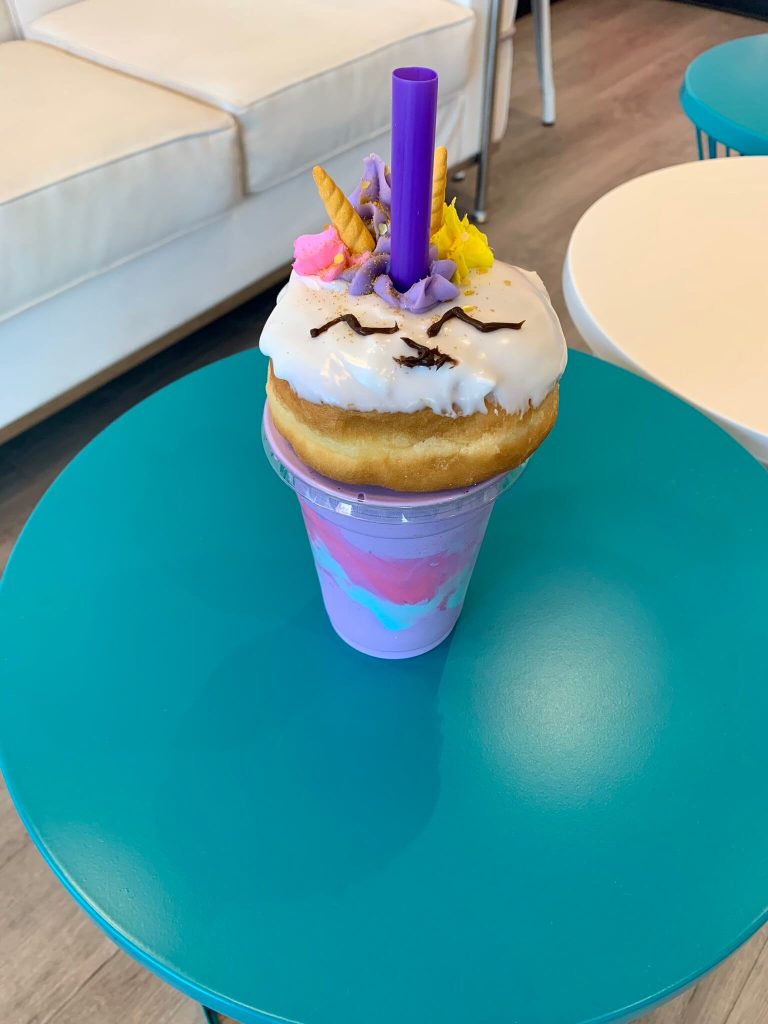 Offering Boise a second option of a donut and ice cream shop, Yonutz provides a colorful menu. From milkshakes with donuts on top to highly colorful donuts, this franchise is a popular place to visit.
Address: 8637 W Franklin Rd, Boise, ID 83709
Over the last 5 years, Boise, Idaho has gained some of the best ice cream shops around. From classic flavors and vegan options to unique booze enhanced creations, there is something for every ice cream lover in this city.

Whether you're looking for Boise date ideas or a scoop to cool down on a hot summer day, the ice cream shops in Boise offer delicious options.
You could take a stroll along the Boise Greenbelt or enjoy one of the other free things to do in Boise Idaho while enjoying your ice cream to make for an inexpensive evening.