Looking for the best donuts Boise Idaho has to offer? As a local resident and mother of 4 donut-loving-kids, I spent a few mom-and-me dates taking my kids to visit many of the donut shops in Boise Idaho, in order to share an honest recap.
Some of the best donuts in Boise can be found in the downtown area. While other mouthwatering Boise donuts are found closer to The Village in Meridian or on the outskirts of Boise. So if you're willing to drive a bit out of your way, you will be able to try out all of the best donuts in Boise.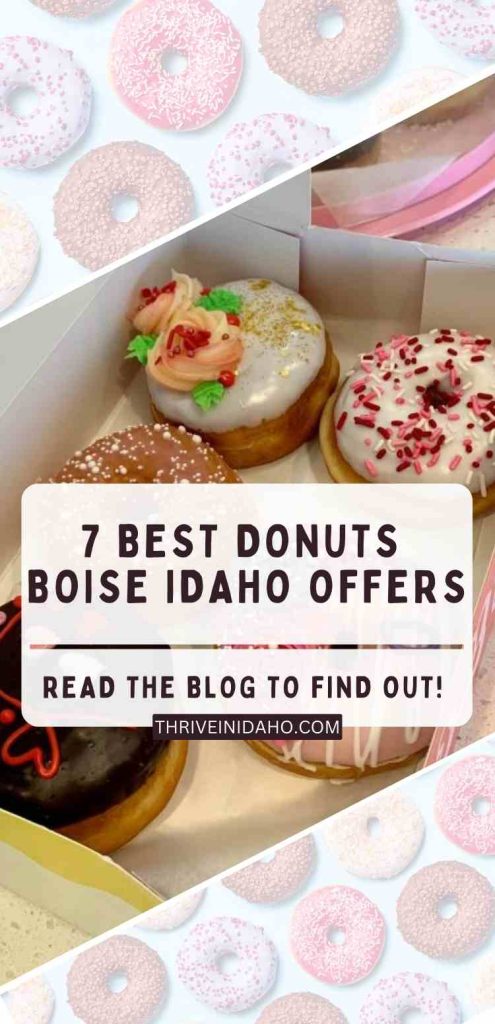 5 Best Donut Shops In Boise
One of the fun things to do with kids in Boise is to grab a delicious treat after a busy day outdoors. That's what we like to do, as we don't eat out very often. So when we do, the kids want to indulge in a little bit of sugar. Ice cream in Boise is another favorite, which if you read to the end you'll find a few crossover options. However, there are unique doughnuts Boise has to offer at the following donut shops.
Guru Donuts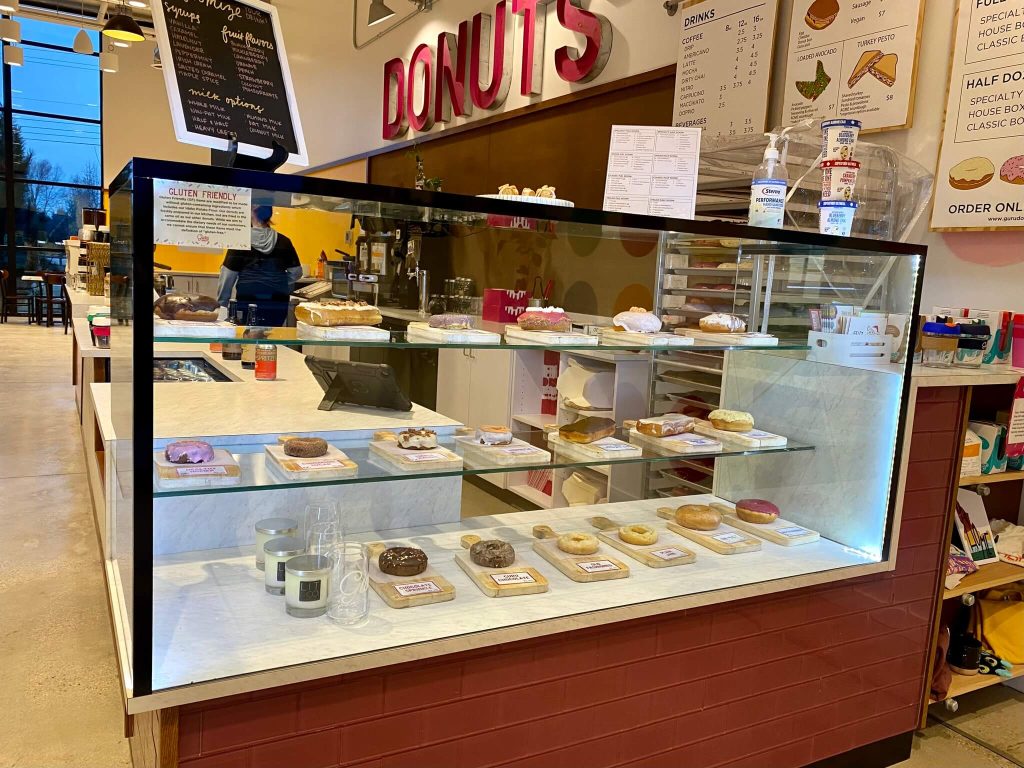 This Boise donut shop is a local favorite, known for its creative and delicious donut flavors made with high-quality ingredients. If you have a food sensitivity, Guru Donuts in Boise might be for you. They offer yeast raised donuts that are vegan, traditional cake donuts, and Idaho potato donuts that are gluten free. In addition to donuts, they offer avocado toast, a few sandwich options, a full espresso bar, and tea.
The downtown Guru Donuts is the most well known and easy to access location if you're eating at one of the best restaurants in Boise Idaho on 8th street and want a great dessert. It's located in the historic Idanha Building and opened its doors in 2016 after bouncing around from a grocery store to the local farmer's market. Now they have three locations in the Treasure Valley to choose from. One in downtown Boise, another near BSU, and a third in Eagle, Idaho.
Addresses:
Downtown Boise: 928 W Main St #100, Boise, ID 83702
BSU area: 1865 W Cesar Chavez Ln, Boise, ID 83725
Eagle ID: 2826 N Eagle Rd #120, Eagle, ID 83616
Moving To Boise, Idaho or the Treasure Valley?
Download this FREE 50-page relocation guide to Boise that will help answer many of your questions!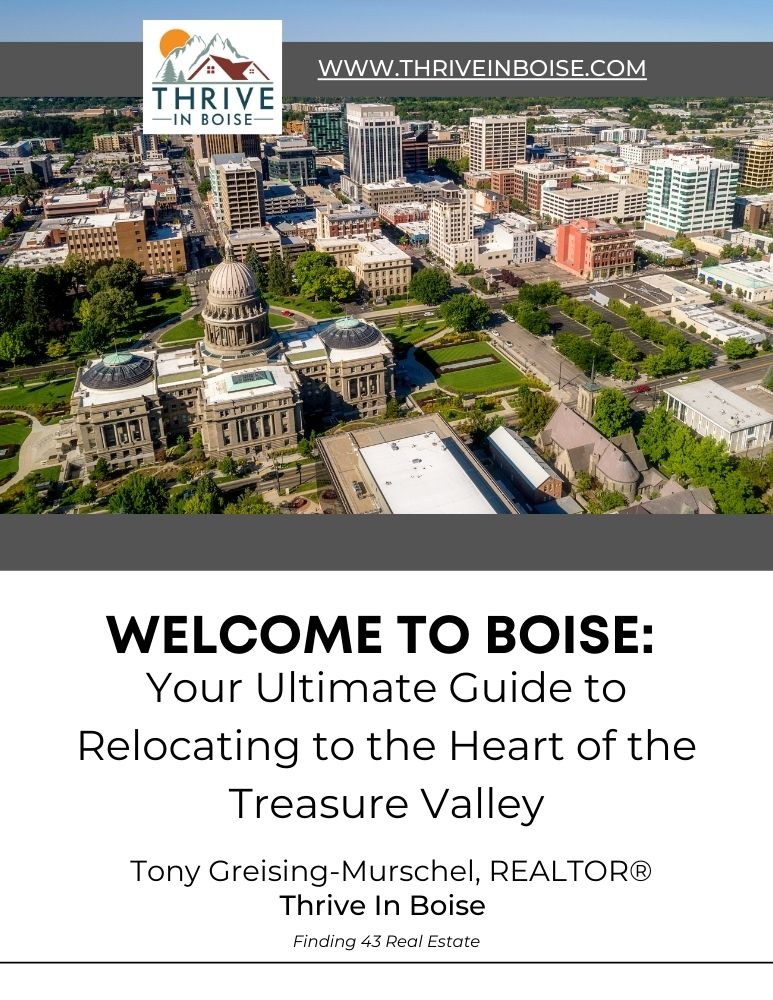 Pastry Perfection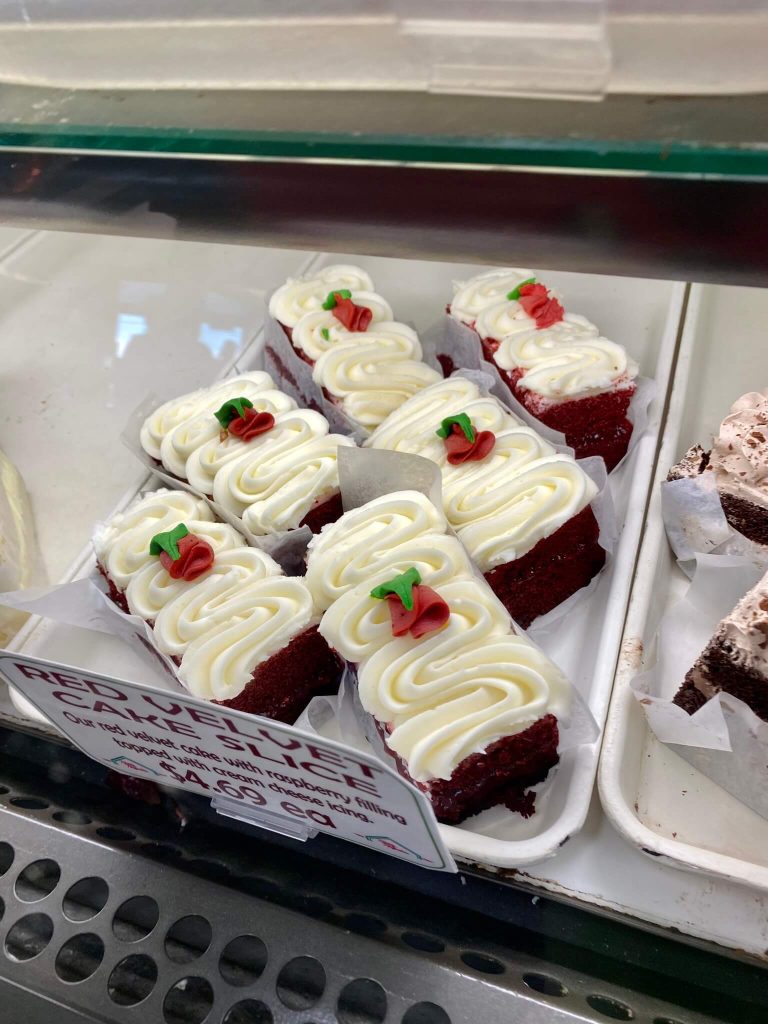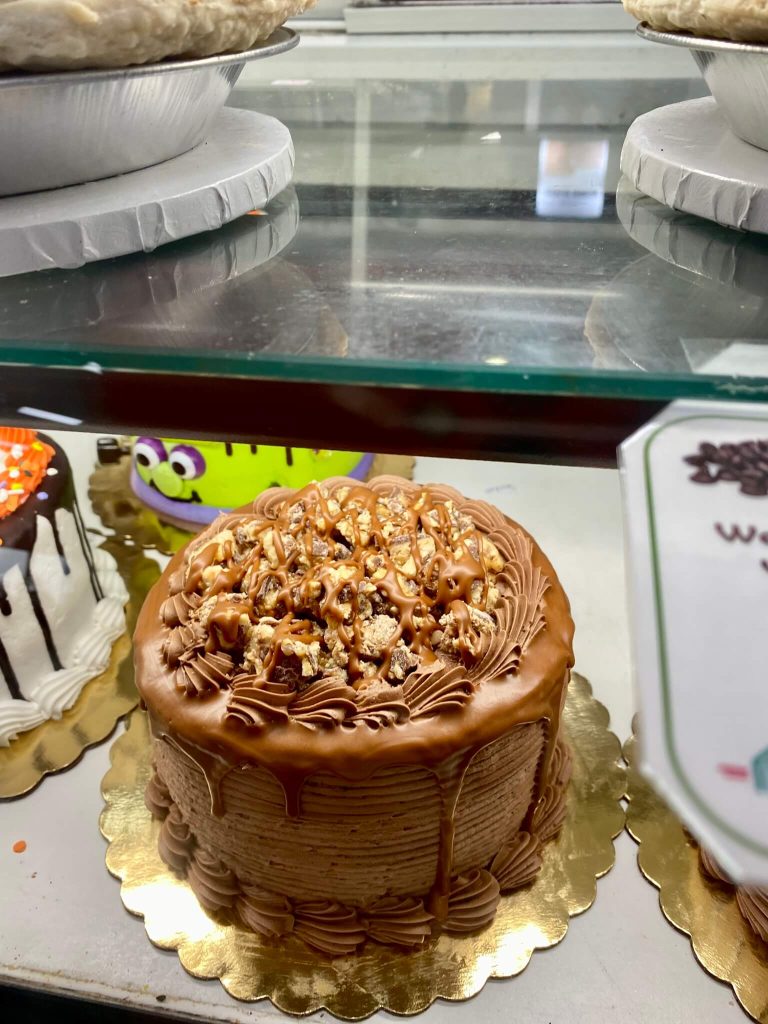 This bakery and cafe is known for its fresh and delicious pastries, including their mouth-watering donuts. Their classic glazed donut is a must-try. In addition to donuts this huge Boise bakery offers custom made cakes, fresh baked bread, and made-from-scratch desserts that you can order for the holidays and other celebrations.
Priding themselves in baking everything from scratch and using locally sourced grains, this is a Boise favorite after being open for 40 years. Located near the Boise Fairgrounds, this popular shop offers coffee and other beverages to keep your kids happy when they are indulging in the sweet goodness of all of their pastries.
Address: 5855 N Glenwood St, Boise, ID 83714
Visit Pastry Perfection Website Here
Country Donuts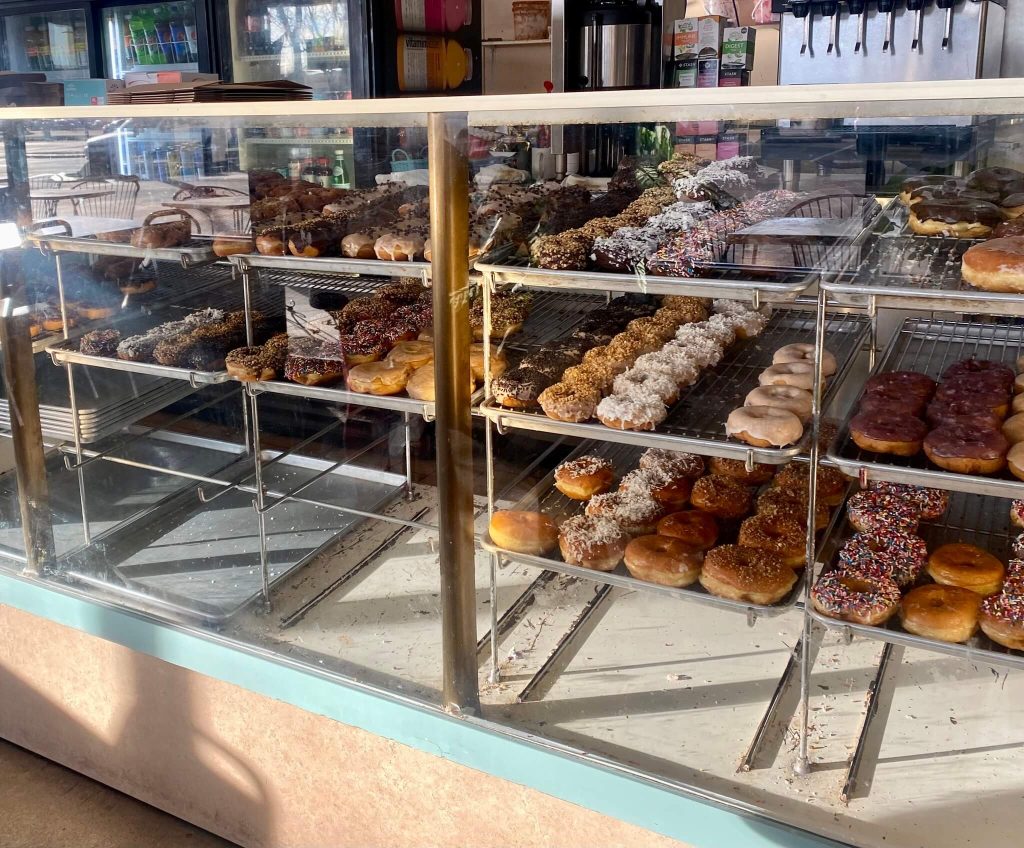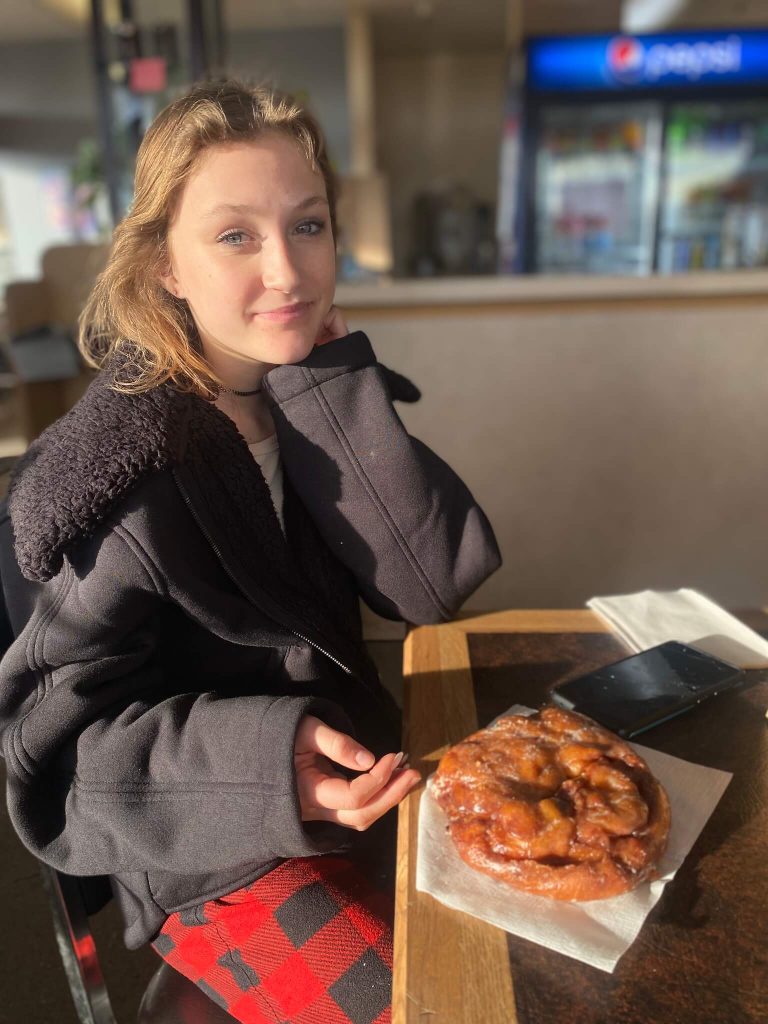 This casual donut shop offers a range of classic and specialty donut flavors, including apple fritters, old-fashioned donuts, and bear claws. Located on the west side of Boise, the look and atmosphere inside is older and basic, but my girls gave the donuts a thumbs up.

Address: 10358 W Overland Rd, Boise, ID 83709
Duck Donuts Boise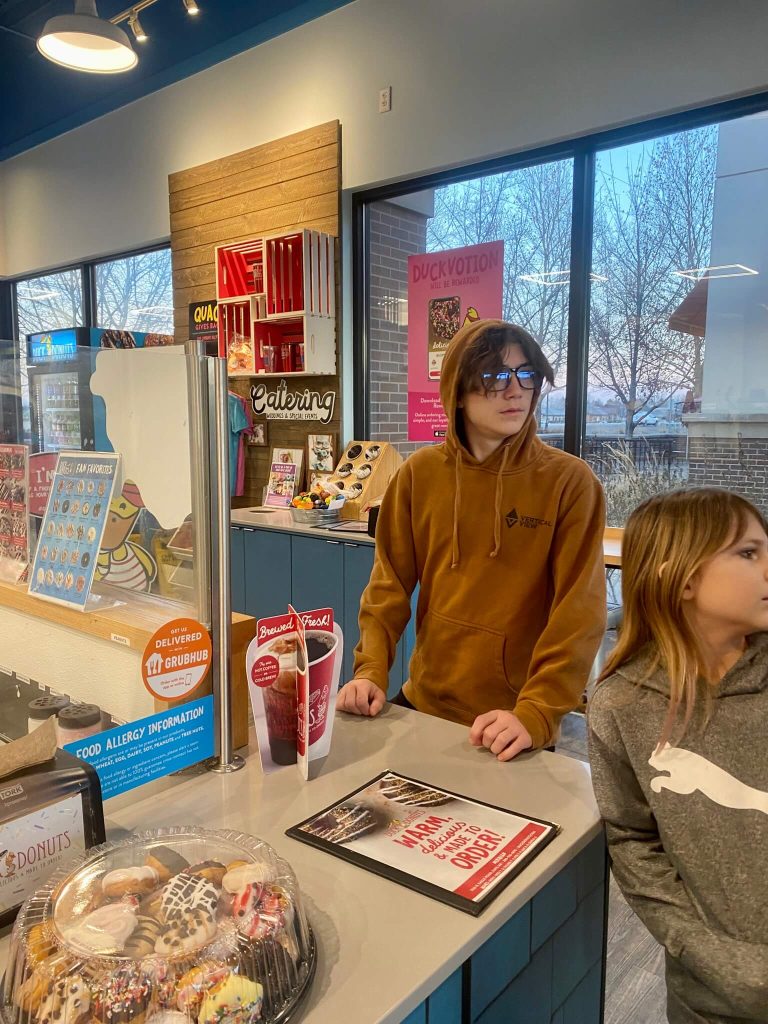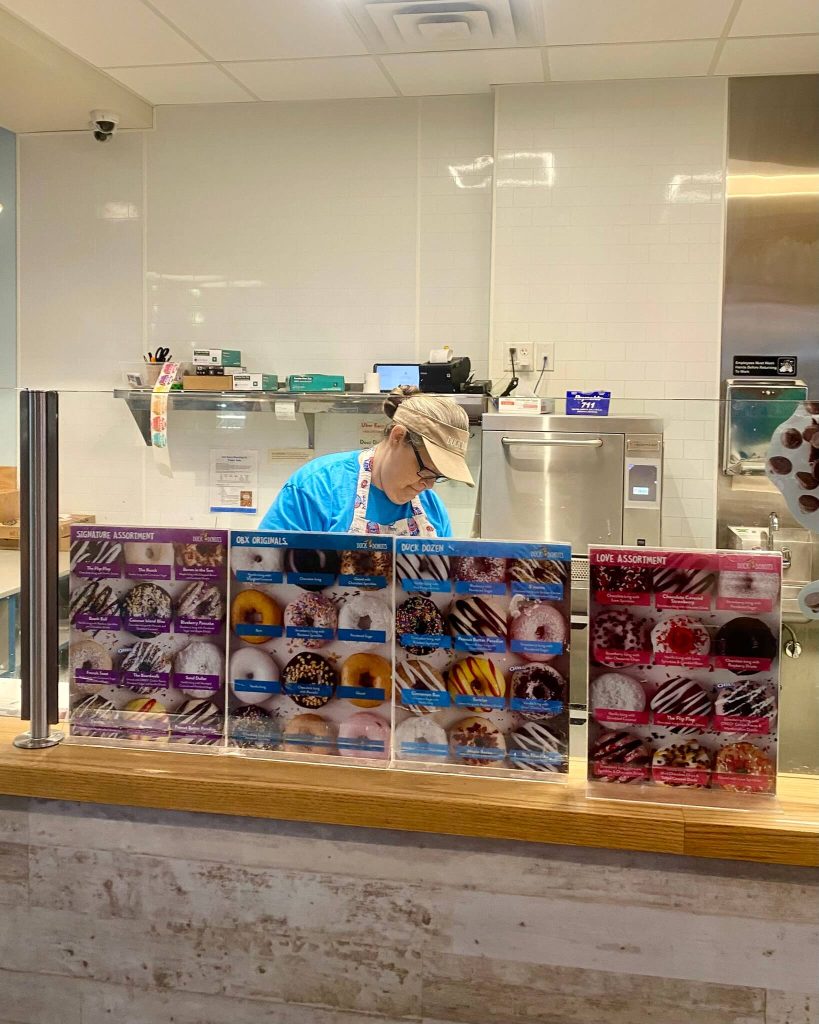 This Village at Meridian donut shop offers warm, delicious, and made to order donuts that honestly melt in your mouth. They are best eaten fresh and are a huge hit for birthday parties. My kids loved being able to watch them drizzle chocolate sauce and add the sprinkles that they asked for behind the glass window, just moments before they were able to eat them.
Duck Donuts originated in the Outer Banks of Duck, North Carolina and now has a shop in the Treasure Valley that many families love.
Address: 2126 N Eagle Rd Suite 140, Meridian, ID 83646
Visit Duck Donut Website Here
DK Donuts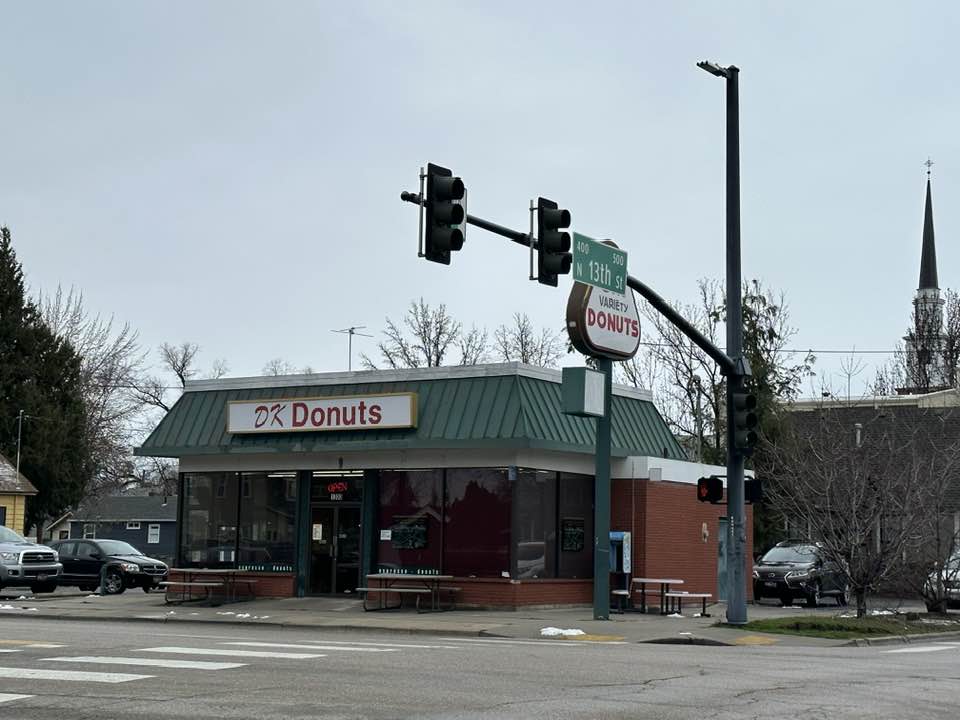 An oldie but still a great place to grab traditional donuts is DK Donuts in Boise. They offer a wide variety of classic donut flavors, as well as some unique creations. Located in the North End of Boise, this local favorite offers fast service and fresh donuts daily.
Address: 1300 W State St, Boise, ID 83702
Unique Donut Shops in Boise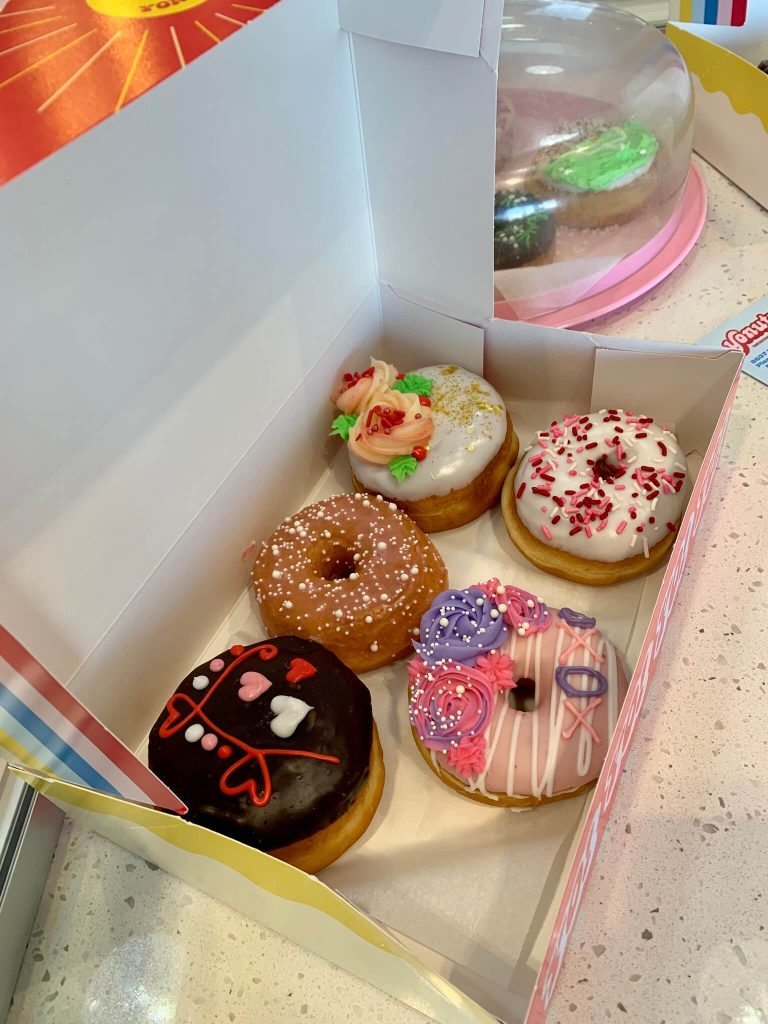 Looking for the ultimate desert in Boise? These next two Boise shops combine donuts and ice cream, making them a fun pick for families looking for a sweet treat.
Mojos Donuts and Ice Cream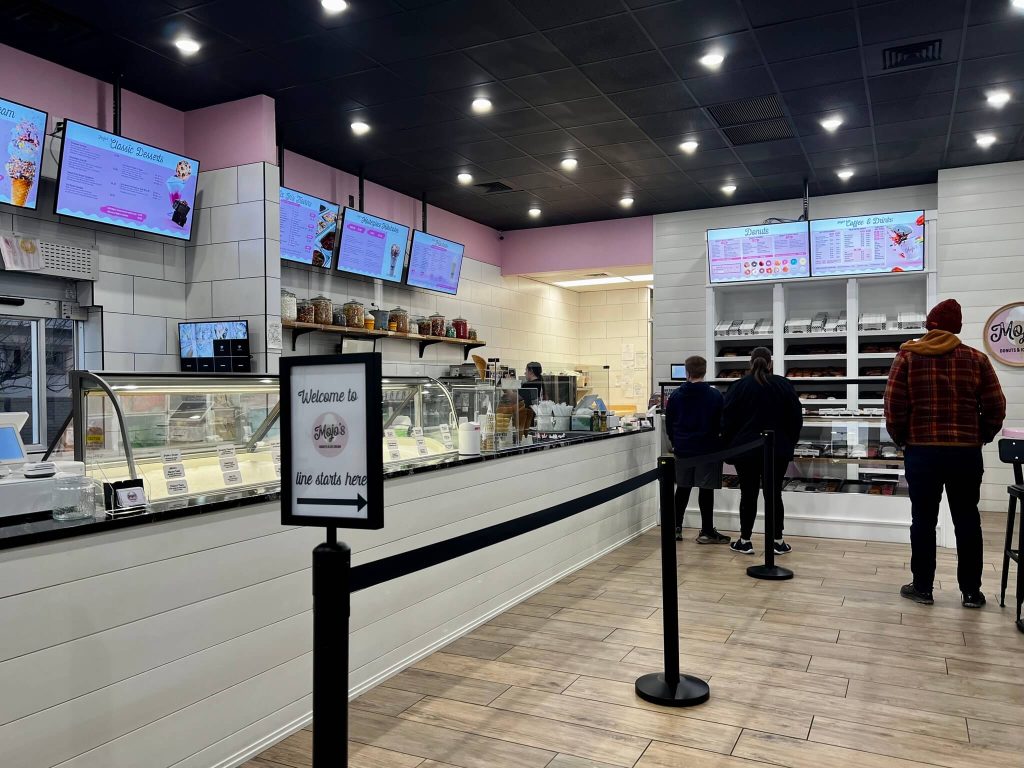 Mojos is a locally owned ice cream and donut shop in Boise. They offer unique and innovative flavors that are not available at other donut and ice cream shops in the area. Our daughter loved the cold brew milkshake while our son enjoyed the apple fritter.
Stephen and Patrick Modjeski, colloquially known as "Mojo," began research for their donut and ice cream business in 2017. Mojo's is the result of two brothers' commitment to exceptional donuts and ice cream.
Address: 4622 N Eagle Rd, Boise, ID 83713
Visit Mojo's Donuts and Ice Cream Website Here
Yonutz Donuts and Ice Cream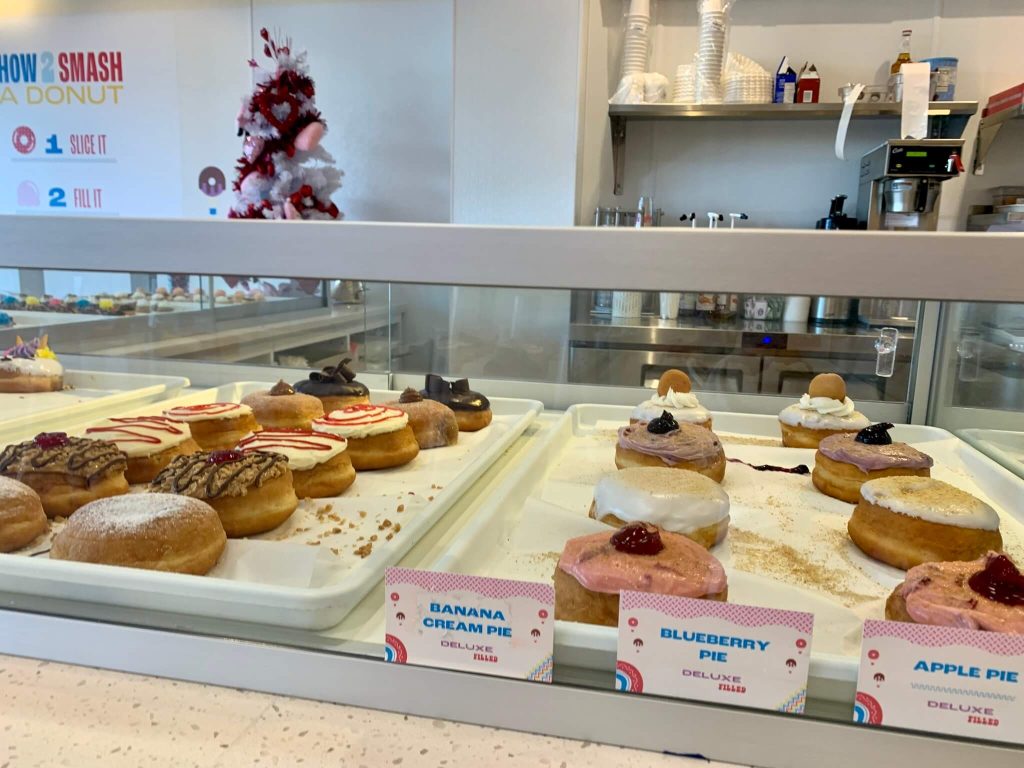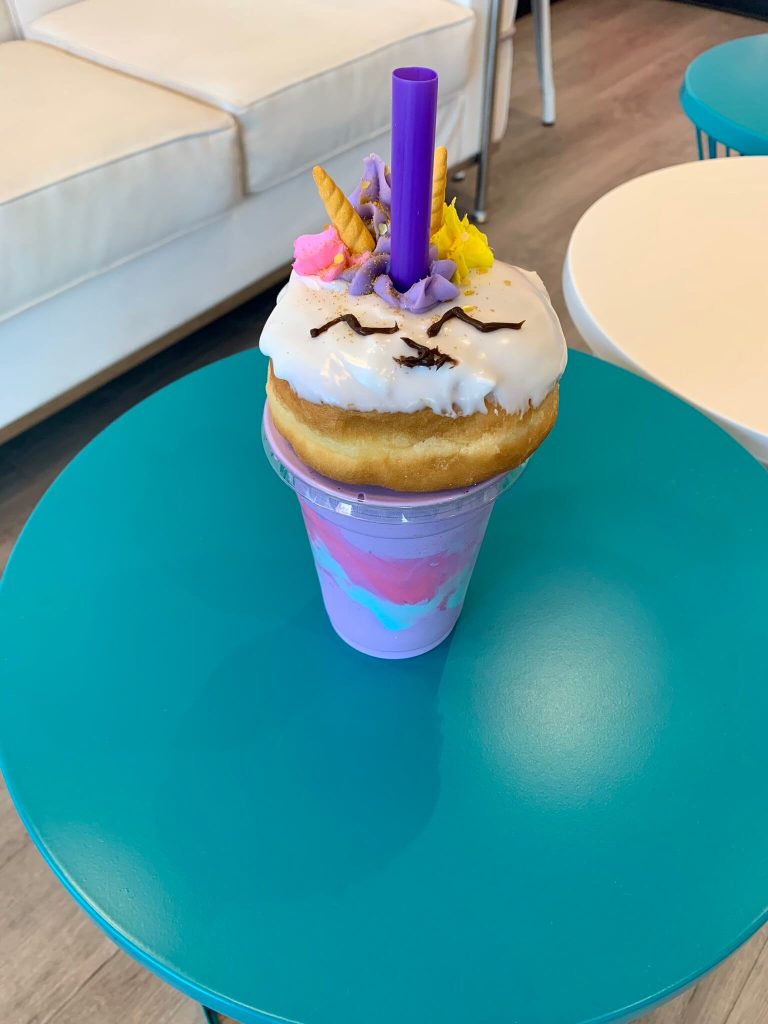 This is one of the most innovative donut and ice cream shops in Boise that is both high in the colorful atmosphere and high in sugar! It's kind of fun what they came up with. As a locally owned franchise, they have some unique qualities to it, creating the Yonutz SMASHED™ Donut and Yonutz SMASHED™ Shake. You have to see it to know what it is.
Yonutz originated in South Florida and were the winners of Dessert Wars in 2019 and 2020. Now it has several franchises and one is in Boise, ID.
Our kids said it was a bit too sugary for them, but it was a fun place to visit.
Address: 8637 W Franklin Rd, Boise, ID 83709
Visit Yonutz Donuts and Ice Cream Website Here
---
Boise, Idaho, is home to several fantastic donut shops that offer a wide range of unique and delicious treats. Whether you're in the mood for classic glazed donuts, adventurous flavors, or specialty vegan or gluten-free options, there's a donut shop in Boise that has something for everyone. One of the fun things to do in Boise with family is to grab a unique donut.
From the locally owned Guru Donuts, which sources its ingredients from local farmers and producers, to the iconic Pastry Perfection, which has been serving the Boise community for over 40 years, each of these donut shops brings its own personality and charm to the city's food scene. No matter which one you choose, a trip to one of Boise's best donut shops is sure to satisfy your sweet tooth and leave you wanting more.