Planning a trip to Boise with your family soon? Or do you live nearby and are you looking for fun things to do in Boise with family? You're in for a treat! Boise is full of fun activities for all ages, from outdoor entertainment to shopping and dining.
I've mentioned it a lot in my previous blogs, but I cannot stress enough how amazing the outdoors are in Boise! It's known to be the city of Trees, so why not enjoy it? Take the kids to one of many parks and trails around town and let them marvel at the beauty.
Your kids can enjoy various activities, such as joining some of the best summer camps in Idaho and even just going for a treat with the best Boise ice cream places and restaurants in Boise Idaho!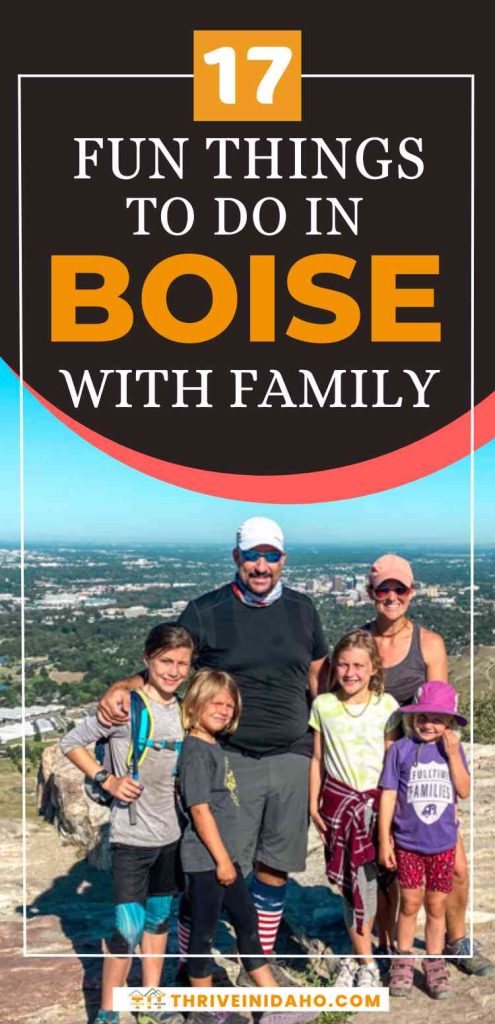 If you're looking for some fun family things to do in Boise then check out my list below.
THIS ARTICLE MAY CONTAIN COMPENSATED LINKS. PLEASE READ OUR DISCLAIMER FOR MORE INFO.
Moving To Boise, Idaho or the Treasure Valley?
Download this FREE 50-page relocation guide to Boise that will help answer many of your questions!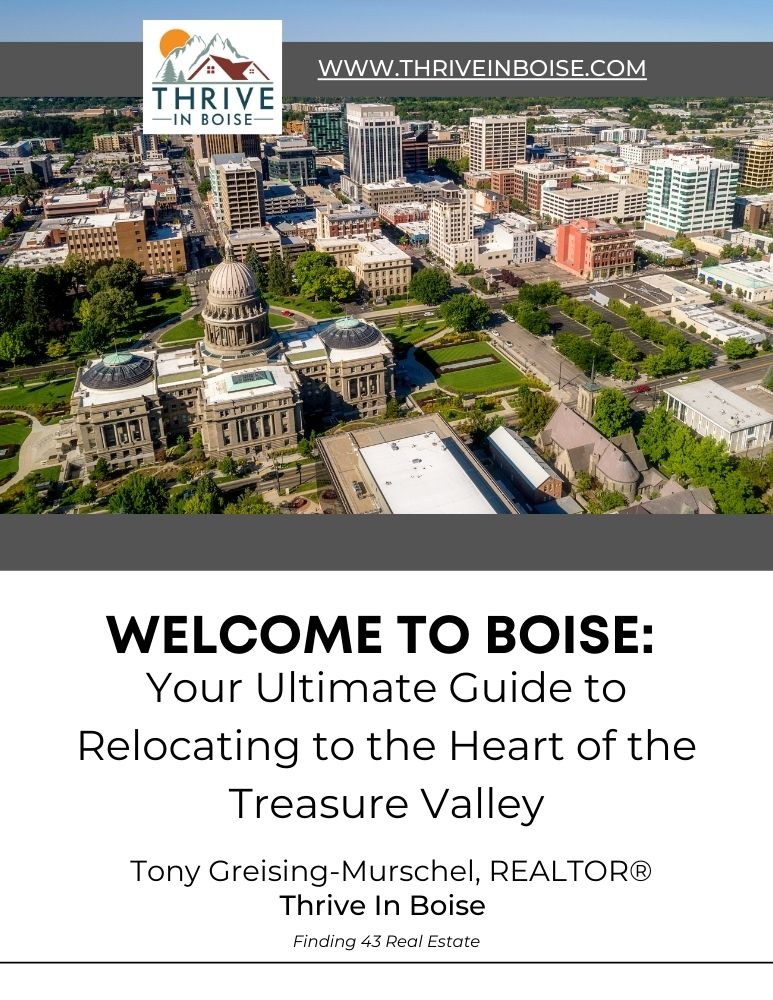 Float Down The Boise River
Floating down the Boise River is a popular activity most locals and visitors love to do during the summer months. It opens to floating sometime after Memorial Day or mid-June and ends around Labor Day. Just rent some tubes and enjoy the serenity of floating along the Boise River!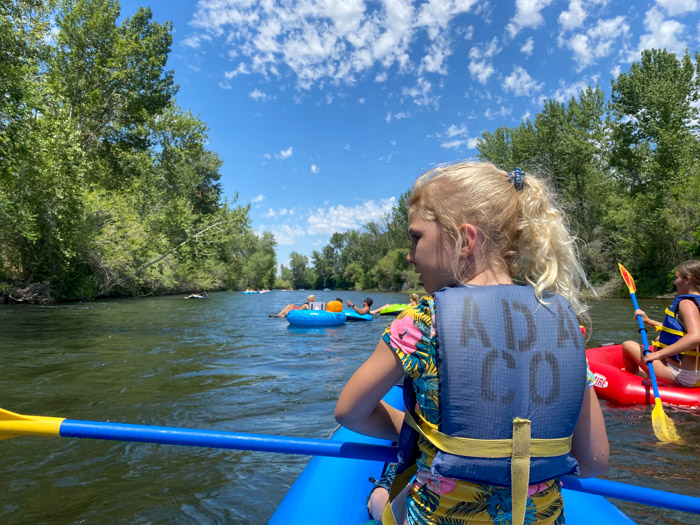 Usually, the float starts from Barber Park. It's 6 miles downstream and usually takes 2 to 3 hours to float. Over 100,000 people enjoy a leisurely float to the Boise River every year. I think that it's a unique experience that everyone should try!
Hike Table Rock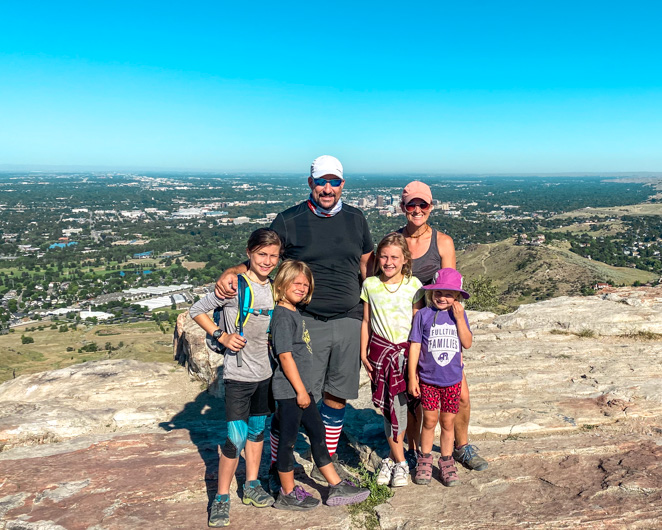 If your family is active and you're visiting Boise in the summer, then consider taking your family on the popular table rock hike in Boise. Once you make it to the top, you'll be able to see the beautiful downtown Boise skyline. Make sure everyone wears sunscreen and brings plenty of water, as the Treasure Valley and Boise area are located in a dry and high desert climate. This means that you can dehydrate easily.
Explore Zoo Boise
If you're looking for something educational to do with your kids or grandkids, head over to Zoo Boise. It's an 18-acre zoo in the heart of Boise with more than 300 animals from 100 different species!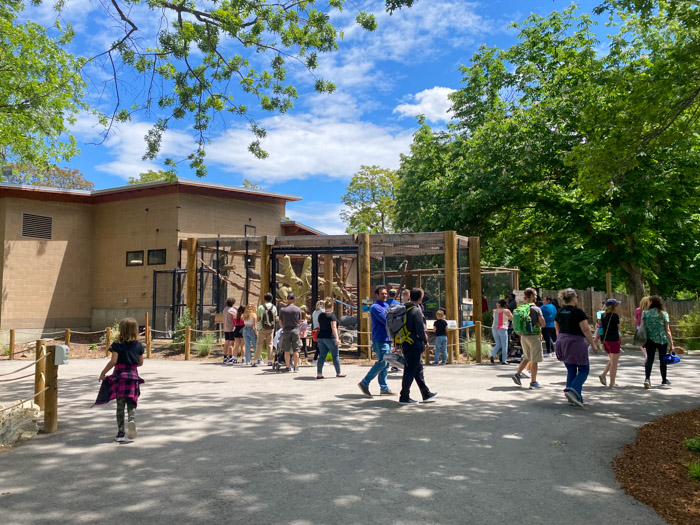 Visiting the zoo is one of the best family-friendly activities you can do in Boise. It's great for toddlers and older kids alike, as some educational programs on offer will keep your kids entertained and engaged.
Kids can even get up close with gentle farm animals at the petting zoo. It's perfect for creating some lasting memories with your family.
Visit the World Center for Birds of Prey
A fun experience awaits you and your family at the World Center for Birds of Prey. It's an amazing place to see some beautiful birds in their natural habitats, and it's educational too.
The World Center for Birds of Prey is held by The Peregrine Fund, a non-profit organization dedicated to conserving endangered species of birds. It's one of the fun things to do in Boise with family you shouldn't miss out because of its educational and conservation values.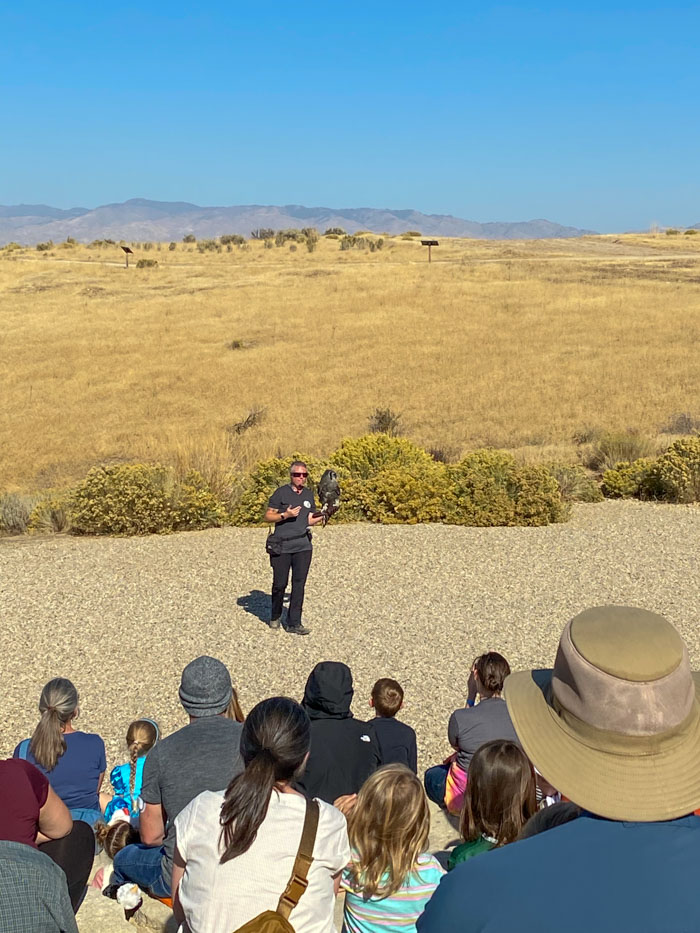 You can take part in guided tours and interact with hawks, eagles, falcons, vultures, and owls. During your tour, you can expect a Live Bird Presentation and see the raptors soar above the canyon.
Hike or Play at Camel's Back Park
Pack a picnic and some water and enjoy a few hours at Camel's Back Park in North Boise. The updated and modern playground is shaded by huge trees, while the large grassy area makes for a great space to throw a frisbee.
Wear your hiking shoes and plan to hike up the long set of stairs to the top of the hiking trail behind the park. This is where you can witness one of the most popular views of downtown Boise. Plan to take a family hike among the hiking trails at Camel's Back Park and then go back to the playground in time for your picnic.
Explore The Discovery Center of Idaho
The Discovery Center of Idaho is an interactive museum that has dozens of hands-on exhibits that are perfect for those looking for fun family things to do in Boise Idaho.
This kid-friendly science museum uses interactive exhibits to help families explore the world of science and technology. They have different activities and exhibits every time so your family can explore something new each time you visit.
Idaho Museum of Mining Geology
Another educational thing to do in Boise Idaho with family is going to the Idaho Museum of Mining & Geology. It's a great way for the kids to learn all about the history and science behind mining, geology, and the environment.
The museum is located in a historic building that houses a collection of minerals, gems, fossils, and artifacts from Idaho including gold! The best part is, admission is free and kids also get to touch these ancient fossils and gemstones that are hundreds of years old.
Aquarium of Boise
The Aquarium of Boise is a 10,000 sq ft facility that has over 250 species of fish, coral, and invertebrates. It's a great place to go if you're looking for family-friendly things to do in Boise.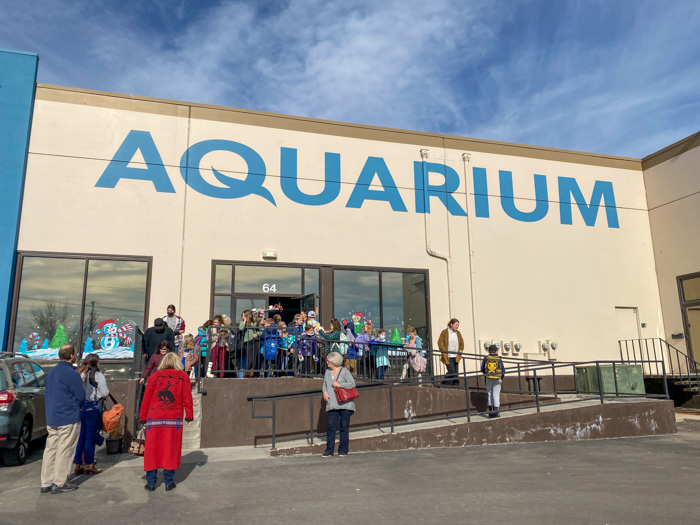 The aquarium offers interactive exhibits, group programs, and guided tours that allow your family to get up close with the marine life and cultivate a better understanding of conservation.
Children's Museum of Idaho
What better way to enjoy really what Idaho and not just Boise has for family things to do than visiting the Children's Museum of Idaho? Although it's located in Meridian Idaho, this is nearby Boise and this place is a fun place for family.
The museum is an excellent place for children up to 8 years old, so prepare to get messy! It's a fun, hands-on, interactive museum that will truly spark your child's natural curiosity. From space exploration to dinosaur camps, the Children's Museum of Idaho is a kiddie wonderland!
Visit Bogus Basin Mountain Recreation Area
If you're looking for things to do in Boise in the winter then skiing at Bogus Basin should be at the top of your list.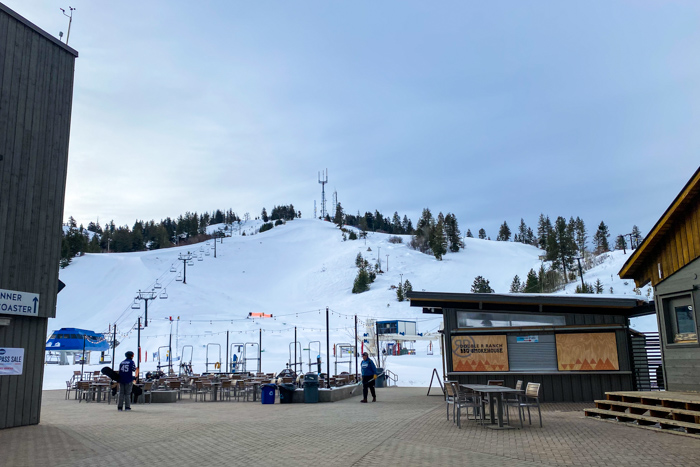 On the flip side, if you're looking for things to do in Boise in the summer then bring your family up to Bogus on Saturday afternoons for Music on the Mountain events. This is where local musicians play and you can enjoy the wonderful summer sunshine with a great community.
Pojos Family Fun Center
If you're looking for really fun things to do in Boise Idaho with family, which all of you will surely enjoy, then look no further than Pojos Family Fun Center. This massive family fun center offers a wide variety of activities such as bumper cars, merry-go-round, and even an indoor Ferris wheel.
Pojo's was opened in 1974 and it has been one of the favorite family places to go in Boise ever since. It's a great place for people of all ages — from toddlers to adults, there is something for everyone.
MK Nature Center
The MK Nature Center or known as the Morrison-Knudsen Nature Center, is a great place to learn and explore the outdoors. This 4.6-acre nature center offers walking trails, ponds, gardens, and unique wildlife experiences and it's located right on the Greenbelt.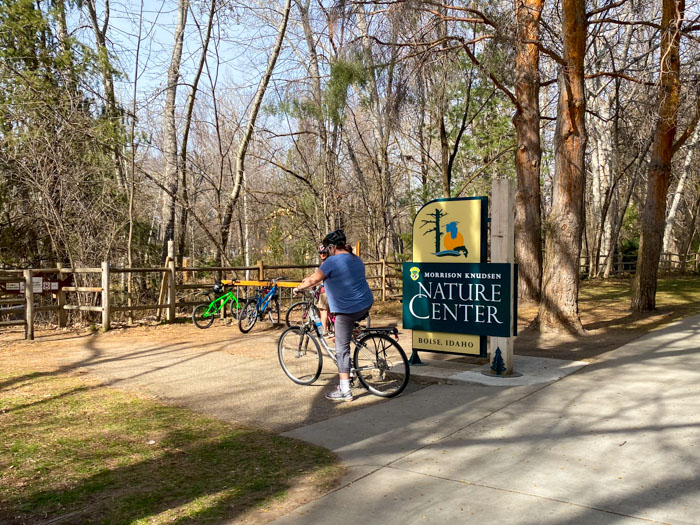 The nature center has an interpretive trail and even underwater viewing windows at the Nature Center pond.
Idaho Anne Frank Memorial
Another historical place to go and learn with your family is the Idaho Anne Frank Human Rights Memorial. It's a free thing to do in Boise that's worth adding to your list. It's a tribute to human rights and tolerance, inspiring visitors of all ages to combat racism and oppression.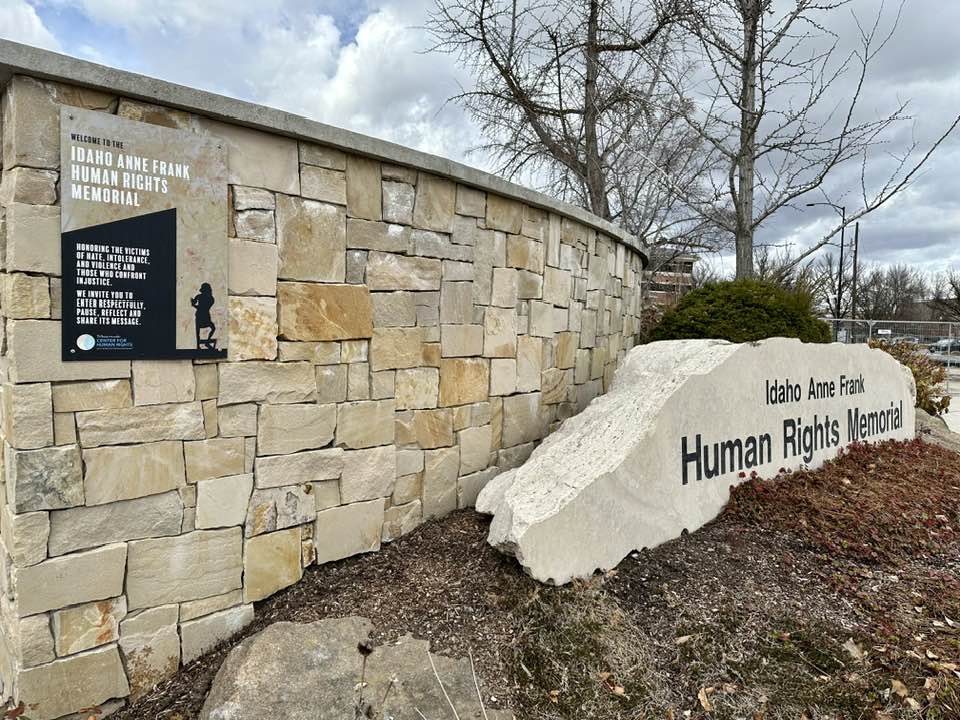 The Anne Frank Memorial is near the Boise Public Library and it features a fountain, a sculpture of Anne Frank, and several interpretive displays. You can even see the stone bookcase, donor walls and pavers, quote wall, and the universal declaration of human rights which Anne Frank was so passionate about.
This is a great place to go for family things to do in Boise Idaho as it offers the perfect lessons of humanity and tolerance. It's a great way to teach the kids about different cultures, and beliefs, and even encourage them to stand up for what they believe. Not to mention, the place is beautiful and peaceful.
Idaho Botanical Garden
A peaceful and serene oasis in the heart of Boise is the Idaho Botanical Garden. It's one of those things to do in Boise Idaho for families that you'll enjoy, especially as a nature lover.
This gorgeous 15-acre botanical garden is home to over 800 kinds of plants, trees, shrubs, and flowers adapted to the intermountain region. The place promotes gardening here in Idaho and currently has volunteering options for those who want to help out.
You can also check out their events and activities on their website here.
Boise Whitewater Park
For our last family-friendly activity, we enjoy going to Boise Whitewater Park. This is a great place for those looking for adventure with their families.
The Boise Whitewater Park is situated near the Boise River Greenbelt and the Boise River, offering kayaking, canoeing, swimming, paddle boarding, etc. It's a great place to just relax and enjoy a water-filled adventure with the family. It's also a great place to watch local surfers surfing on 'The Wave' on the Boise River.
Check the latest announcement and wave schedule on the Boise Whitewater Park website.
Spend a Day At Roaring Springs Water Park
If your family enjoys water slides and getting wet, then they might love a day at Roaring Springs Water Park in Meridian, Idaho. Named the largest water park in the Pacific Northwest, Roaring Springs has dozens of slides, a lazy river, a rapids river, a dump bucket and toddler area, and so much more.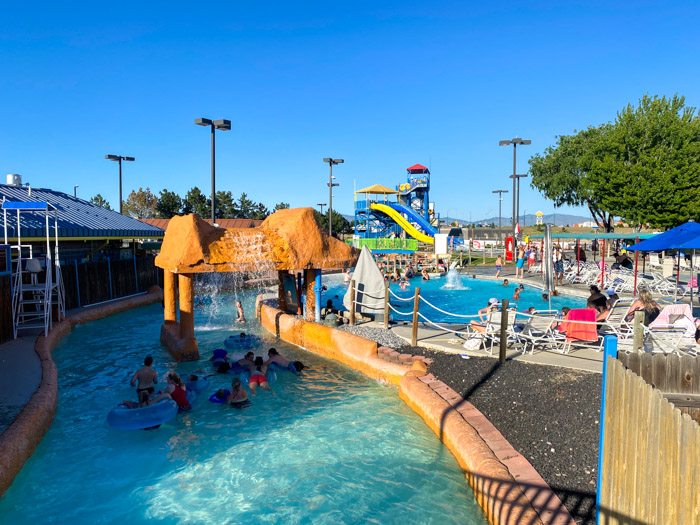 Visitors and locals are often found at Roaring Springs when they plan a summer day in Boise or the Treasure Valley. Click here to check the hours and find tickets.
Eat at one of Boise's Best Restaurants
If you need to find a place that's family-friendly in Boise, you won't have to look far. Idaho hospitality will treat your family well if you visit one of the best restaurants in Boise that we have listed here.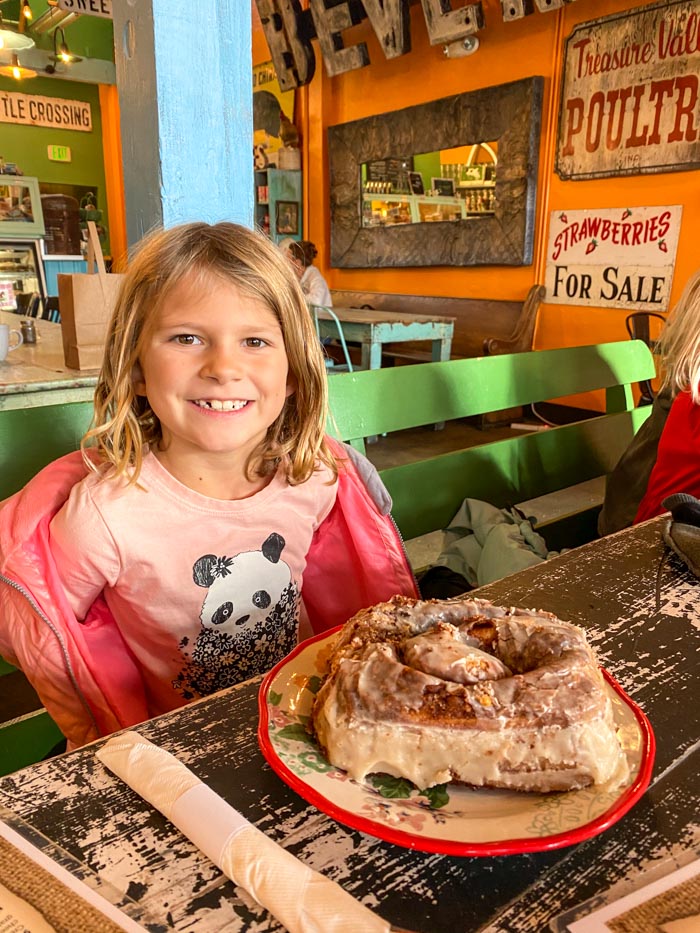 So there you have it, a list of 17 fun things to do with family in Boise Idaho!
Weather you live in Boise or you're visiting, I hope you found some great ideas of things to do in Boise with kids.