Discover fun things to do in Boise with kids in this complete guide. Dive into all the fun Boise attractions that are great for Treasure Valley locals, or if you're visiting and looking for fun things to do in Boise Idaho with kids during your visit.
Whether you're a local or you're traveling to Boise and your upcoming trip to Idaho is focused around kid-friendly attractions—this list of fun things to do in Boise ID has something for you.
With so many fun things to do in Boise Idaho, it's hard not to have an amazing time with family. From exploring nature and taking trips up into the mountains or just visiting one of downtown Boise's fun attractions – there are always new things around every corner!
Plan to enjoy a few fun foods such as the best donuts boise offers, the top Boise ice cream shops, and the best restaurants in Boise.
Moving To Boise, Idaho or the Treasure Valley?
Download this FREE 50-page relocation guide to Boise that will help answer many of your questions!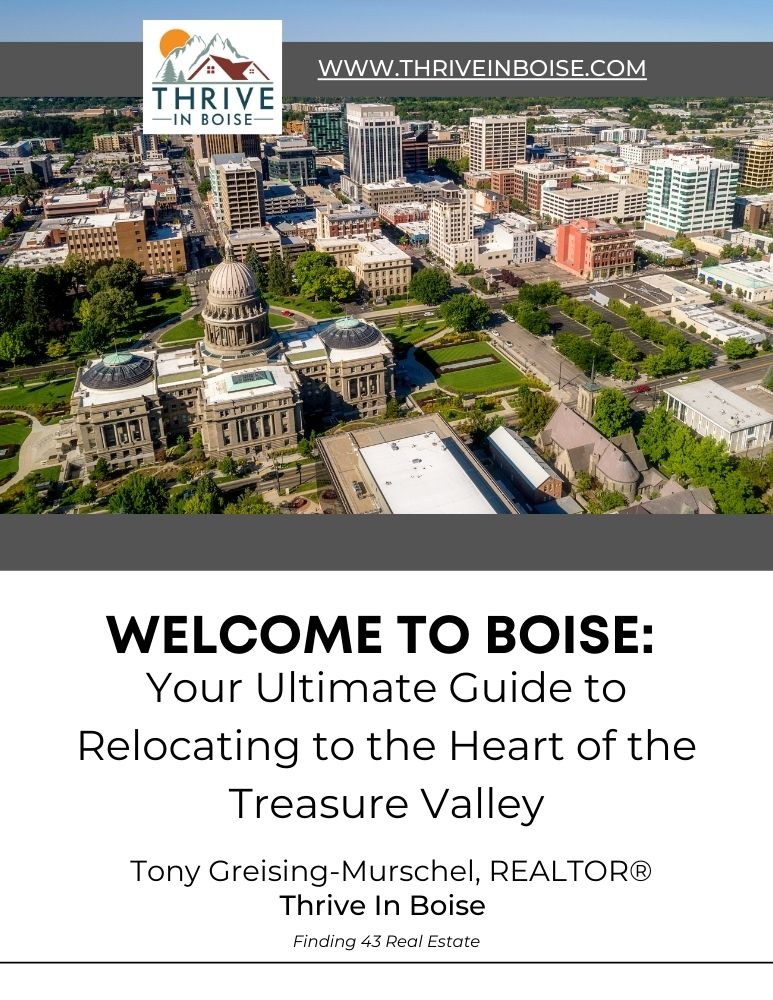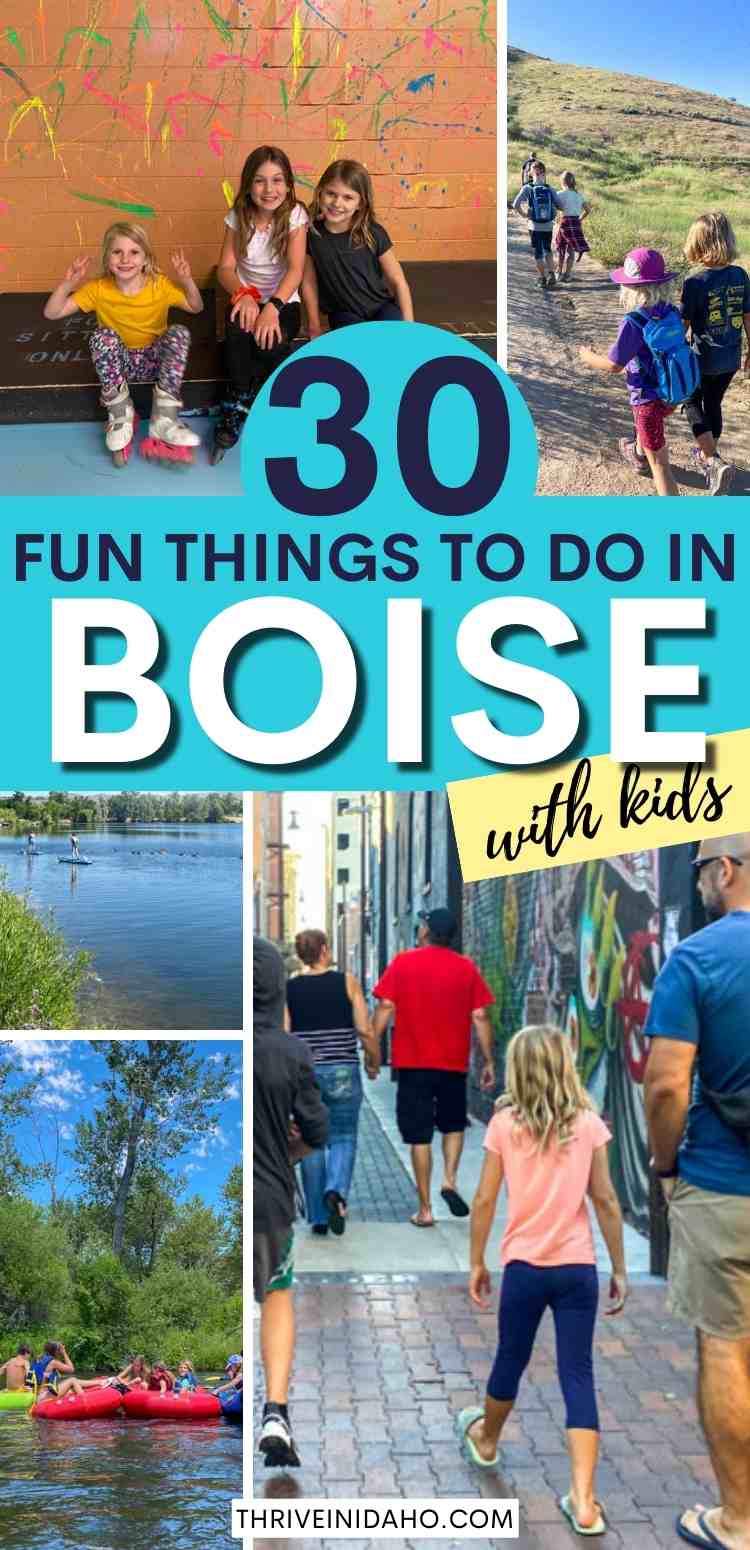 Boise Idaho Fun Facts
Boise is pronounced 'boy-see' and is nicknamed 'The City of Trees'.
The Boise statehouse is heated geothermally from underground hot springs.
Idaho is called the "Gem State", because it produces a huge variety of gemstones and minerals.
Boise is located at 2,730 feet above sea level and located in a valley
THIS ARTICLE MAY CONTAIN COMPENSATED LINKS. PLEASE READ OUR DISCLAIMER FOR MORE INFO.
Where To Stay In Boise Idaho
There are so many places to stay in Boise, it can be hard to decide. Here are a few of our top picks to get you started. The Hotel 43 is a boutique hotel in downtown Boise in a great location and decorated with some beautiful art. The Grove Hotel is a favorite 4-star hotel located in downtown Boise with a spa. They offer an indoor pool, hot tub, and in a great location.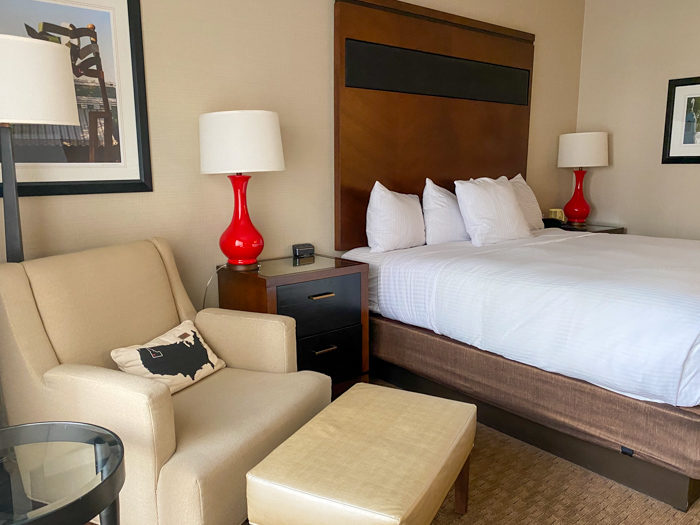 Outdoorsy Things To Do In Boise Idaho With Kids
Boise, known as the City of Trees, has so many great outdoor options for families to enjoy.
From hiking trails and parks, to the Boise River and the Greenbelt, you won't be lacking for options when looking for the best things to do in Boise Idaho outdoors.
Boise River Greenbelt Trail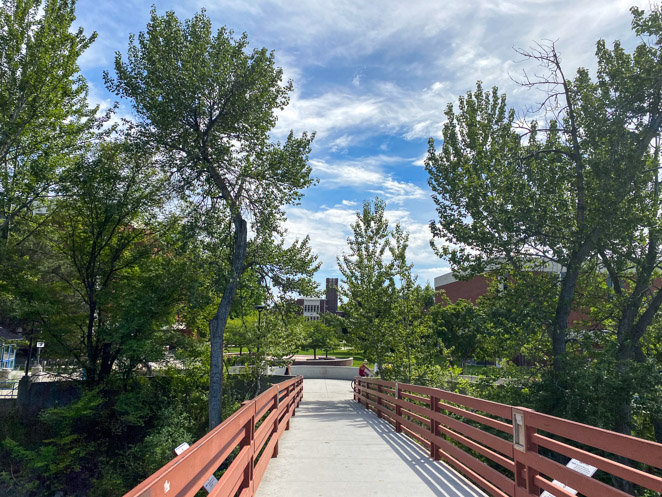 A popular outdoorsy experience in Boise is to walk or bike along This paved 25-mile picturesque trail follows the Boise River as it meanders through residential neighborhoods and businesses before reaching downtown Boise. The trail is great for jogging, walking or biking with riverside parks providing scenic views along the way!
Kayak At Quinn's Pond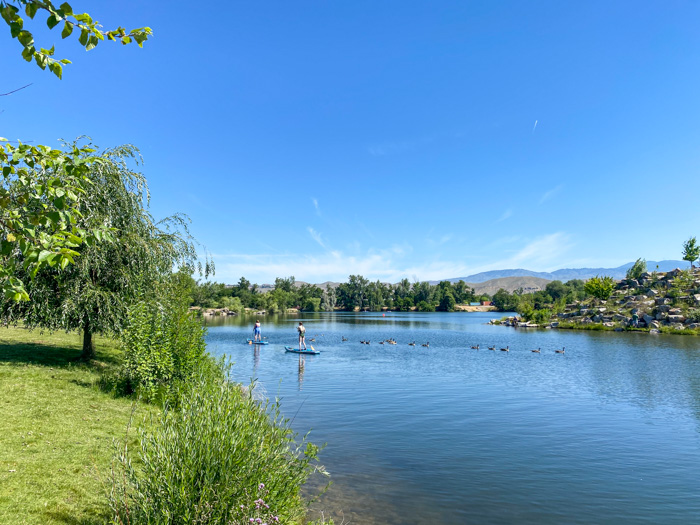 The famous Quinn's Pond is home to 31-acre park and a great place for families. Stop by Idaho River Sports located on the Southeast side of Esther Simplot Park, where you can rent paddle boards or kayaks from April through October!
Boise Whitewater Park
Did you know that you could go surfing in Boise, Idaho? Some people come to Boise to surf the 'wave' on the Boise River at Whitewater Park. This area is located on Greenbelt and connected by a footbridge to Quinn's Pond and Esther Simplot Park, so it's easy for you get there and fun to watch.
Float The Boise River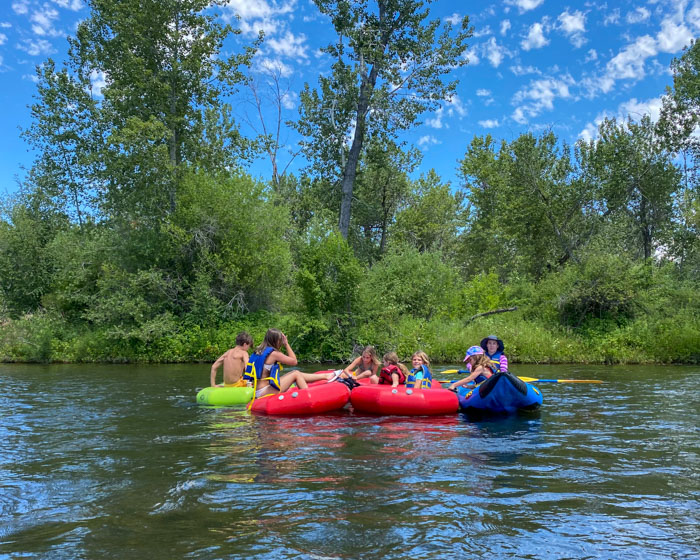 Enjoy a hot summer afternoon with your family floating the Boise River. You'll not only cool off, but the entire family can have a great time during the 2-3 hour float from Barber Park down to Ann Morrison Park. Learn all you need to know from our detailed guide on floating the Boise River.
Shop At The Capital City Public Market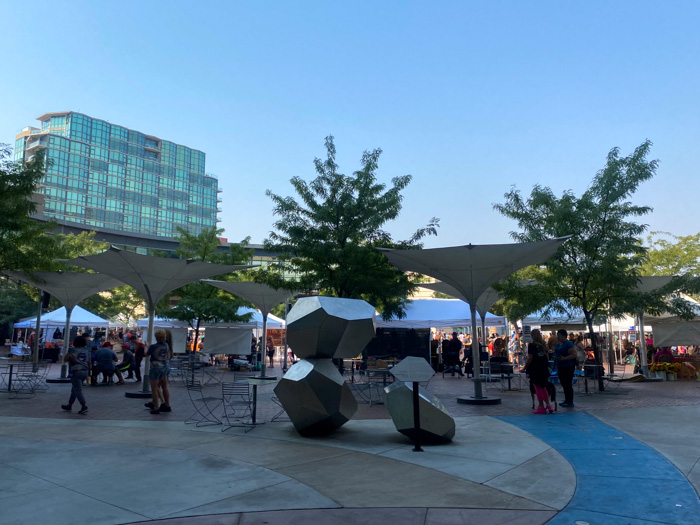 The Capital City Public Market is an outdoor market at Grove Plaza in downtown Boise. They run every Saturday morning from April until October and a fun chance to support local venders, eat some delicious food, and grab some fresh produce.
MK Nature Center – Idaho Fish and Game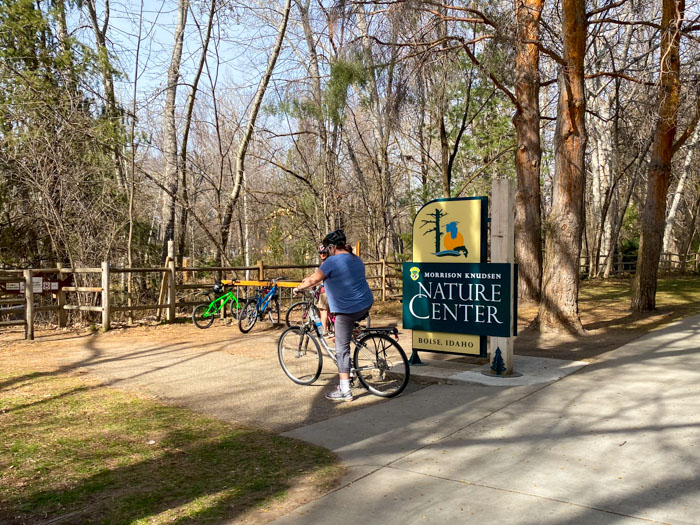 Enjoy some outdoor family fun in Boise when you visit the MK Boise Nature Center. It's the perfect place to learn more about nature in your own back yard! When you walk through these trails, fish viewing areas and natural habitats are waiting for discovery.
Idaho Botanical Garden
The Idaho Botanical Garden provides a great chance to get outdoors in Boise. The children's adventure garden is a special space within the Idaho Botanical Garden worth visiting with little ones. The location of this serene, green haven just down the road from one of Boise's most famous hikes, makes it an ideal place to spend some time together while enjoying nature and learning new things about plants!
Looking for things to do during Christmas in Boise? Then consider visiting the Idaho Botanical Garden's Winter Garden aGlow event to see some beautiful lights.
Go On A Famous Boise Hike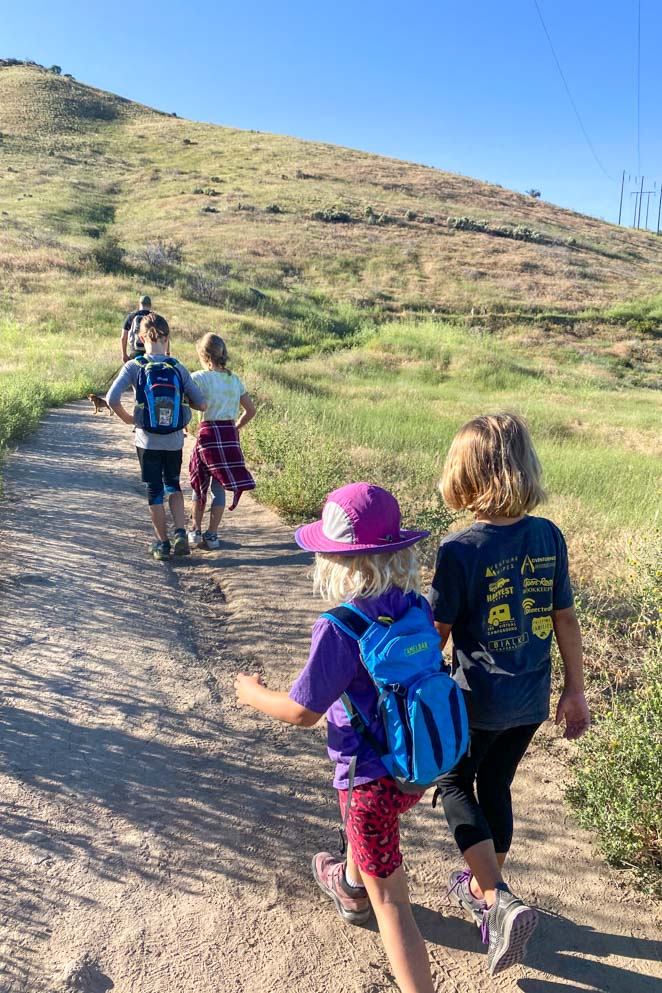 Enjoying a hike is one of the popular Boise things to do. It's a great way to get some fresh air, enjoy nature and take in the beautiful views. The Boise foothills have many hiking trails that are perfect for all ages including beginners who want an easy walk or challenging mountain goats looking up at their favorite peaks! The famous Table Rock Hike is a great option for moderate hiking families. The view of downtown Boise from the top of the hike is breathtaking.
Enjoy Camel's Back Park
One of the most popular Boise parks is Camel's Back Park. It offers a new playground, a lot of green space, and some great hiking and biking trails just at the foothills on the North Side of Boise. If Table Rock Hike doesn't sound like a hike your family wants to try out, then check out Camel's Back Trail. There are some steep stairs at the beginning of the hike, but once you're up it's an easy hike back down. This is one of the best places to take photos of downtown Boise.
Go On The Idaho Old Penitentiary Tour
If your kids or family is into history, then check out The Old Penitentiary in Boise. They offer a tour of Idaho's Old Penitentiary and can be one of the things to do in Boise this weekend as a family.
Visit Zoo Boise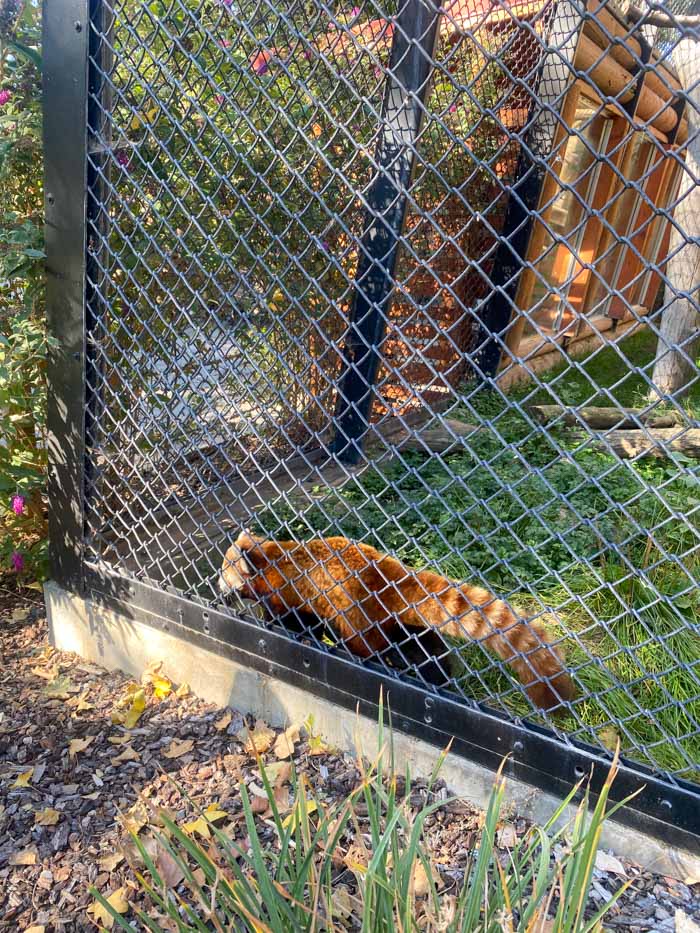 Do your kids love giraffes and monkeys? Then one of the places to visit in Boise Idaho for an afternoon is Zoo Boise. Even on the smaller side, Zoo Boise has a large variety of animals to enjoy. This is one of the great outdoor Boise activities for kids.
Visit The World Center For Birds Of Prey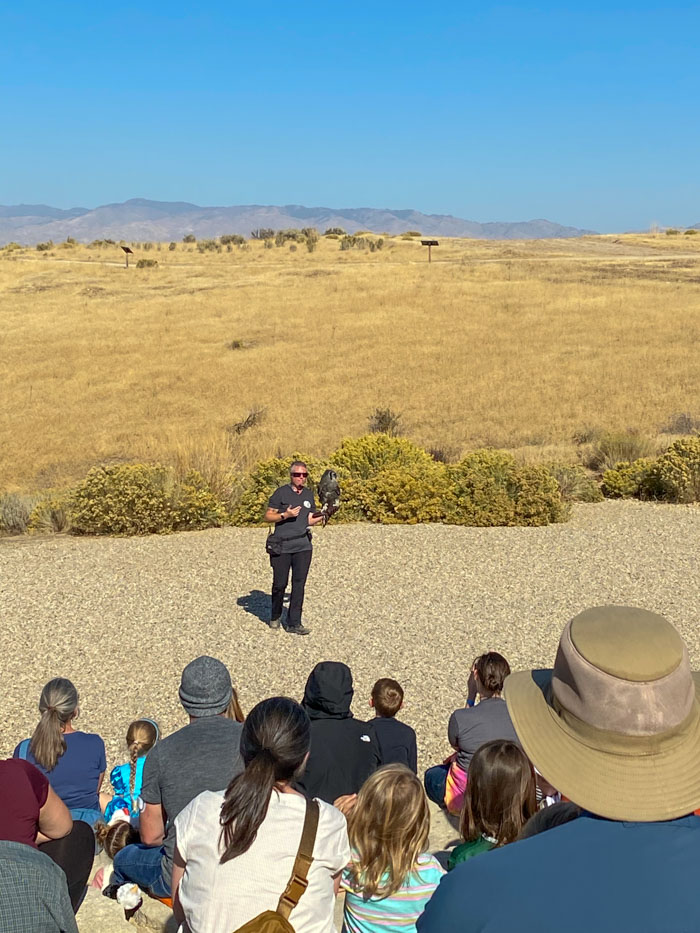 The World Center for Birds of Prey in South Boise is a great place to explore nature and learn more about these amazing creatures. They offer daily programs most months, or you can drop by on your own free time! I
Go Swimming Or Boating At Lucky's Peak State Park
If you're looking for a place to cool off and relax, go enjoy Sandy's Point Beach at Lucky's Peak State Park in Boise. This popular state park is located just East of downtown Boise and is a popular place to bring the family.
If you're a local Idaho resident with a boat, or you're traveling to Boise with a boat in tow, then be sure to head up to Lucky's State Park Spring Shores Marina. You can drop your boat in the lake and get out to enjoy some water skiing on a hot summer day in Boise.
Run A Boise Marathon Together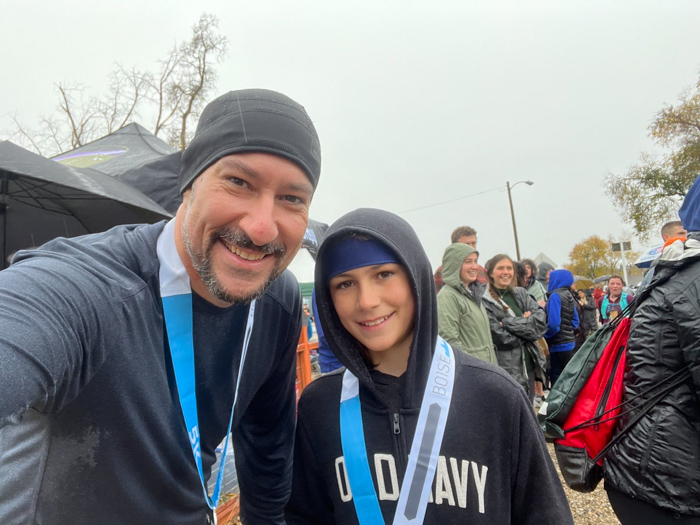 Consider signing up for one of the many Boise marathons or races offered throughout the year. The Famous Idaho Potato Marathon is put on by the local YMCA for families, but most are open to kids signed up too. There are many options from a 5k or 10k to running a half marathon or a full marathon.
Indoor Boise Attractions For Families
There are so many indoor options of fun things to do in Boise Idaho that will keep you and your family entertained any time of year or during any time of weather. So, if you're looking for ideas on what to do in Boise Idaho when it's too hot or cold to be outdoors, then keep on reading.
Treasure Valley Roller Skate Park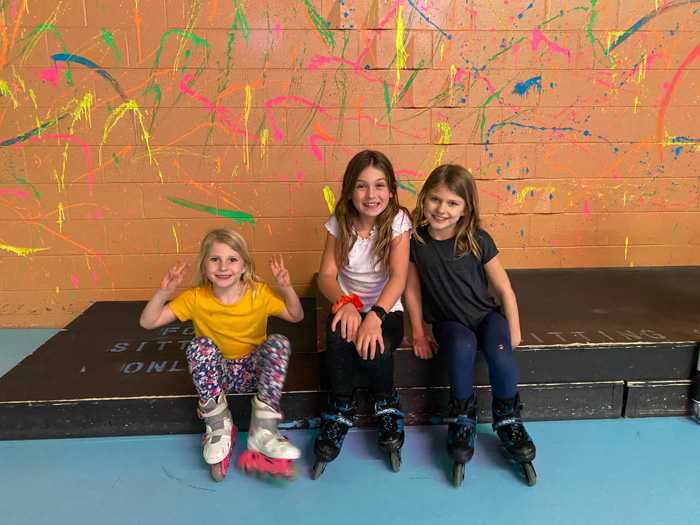 One of the Boise Idaho things to do indoors with kids is to take them roller skating at Treasure Valley Skate. Roller skating can be so 'old-school', yet still so much fun for the entire family.
Related post: Fun Things To Do In Nampa Idaho, including the Rollerdome
Aquarium of Boise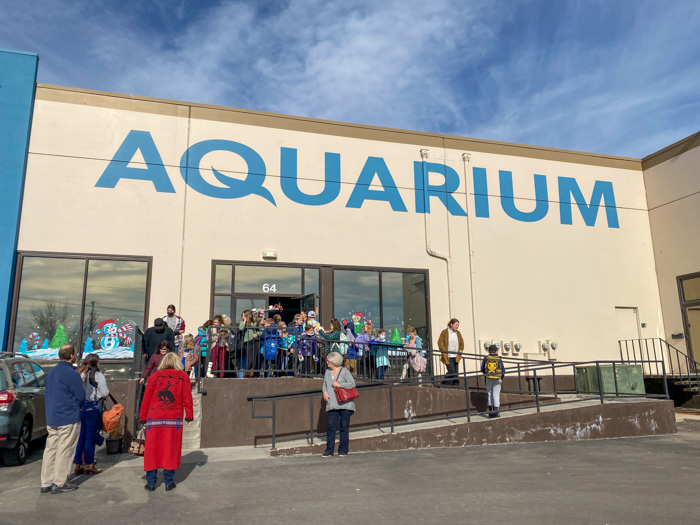 One of the indoor fun things to do with kids in Boise is to visit the Aquarium of Boise. Discover over 250 different species of animals and marine life while walking among the Aquarium.
Enjoy Nerfed
Nerfed offers one of the most unique Boise activities for kids and families alike. It's a lot like a great game of organized laser tag, but with real Nerf guns in an indoor arena.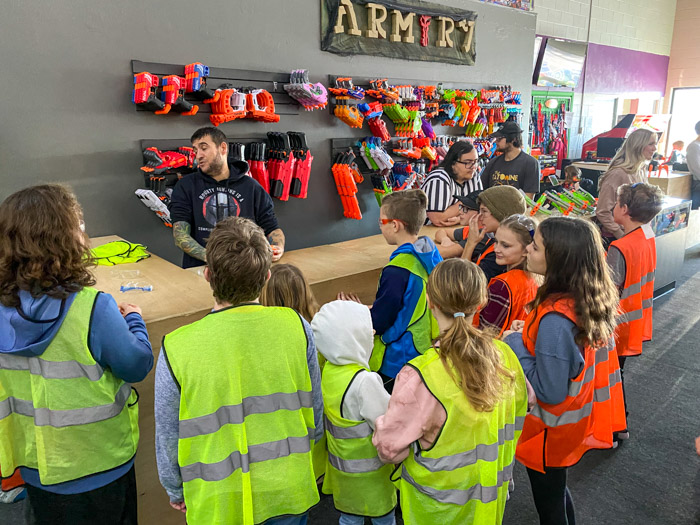 Planet Indoor Playground
Planet Indoor Playground is a small indoor playground that's park of the Wing's Center located in Boise Idaho. It's a great place for Boise kids 10 and under to get their wiggles out.
Discovery Center Boise Science Museum
The Boise Discovery Center is the Boise Science Museum located next to Zoo Boise in downtown. If it's a rainy or hot day, this is a great place to get instead and explore.
Things to do in Downtown Boise with Kids
Located in the heart of the Treasure Valley, Downtown Boise is a vibrant and welcoming community that offers something for everyone. From unique shops and restaurants to outdoor adventure and cultural attractions, there are no shortage of things to do in Boise with kids.
What makes downtown Boise unique is how clean and safe it is to spend time in. We walk around at night with our kids and feel completely safe and comfortable. With so many things to do in downtown Boise, nothing will stop you from enjoying yourselves.
Browse The Local Shops
Downtown Boise boasts a wide variety of shops selling everything from vintage clothing and antique furniture to locally made art and gourmet food items. Whether you're looking for a unique gift or just want to browse, you'll be sure to find something special at one of Downtown Boise's many shops.
Explore The Basque Block
One of Downtown Boise's most unique is The Basque Block. This charming area is home to numerous restaurants serving traditional Basque cuisine, as well as shops selling Basque books, music, and clothing. Be sure to stop by The Basque Museum & Cultural Center to learn more about this fascinating culture.
Stroll Through Julia Davis Park
Julia Davis Park is a beautiful oasis in the middle of Downtown Boise. With its lush gardens, sculptures, and tranquil ponds, the park is a great place to take a stroll, have a picnic lunch, or simply relax and enjoy the fresh air. This is one of the Boise Idaho attractions that's home to several museums, including the Boise Art Museum and Zoo Boise.
Season And Taste Cooking School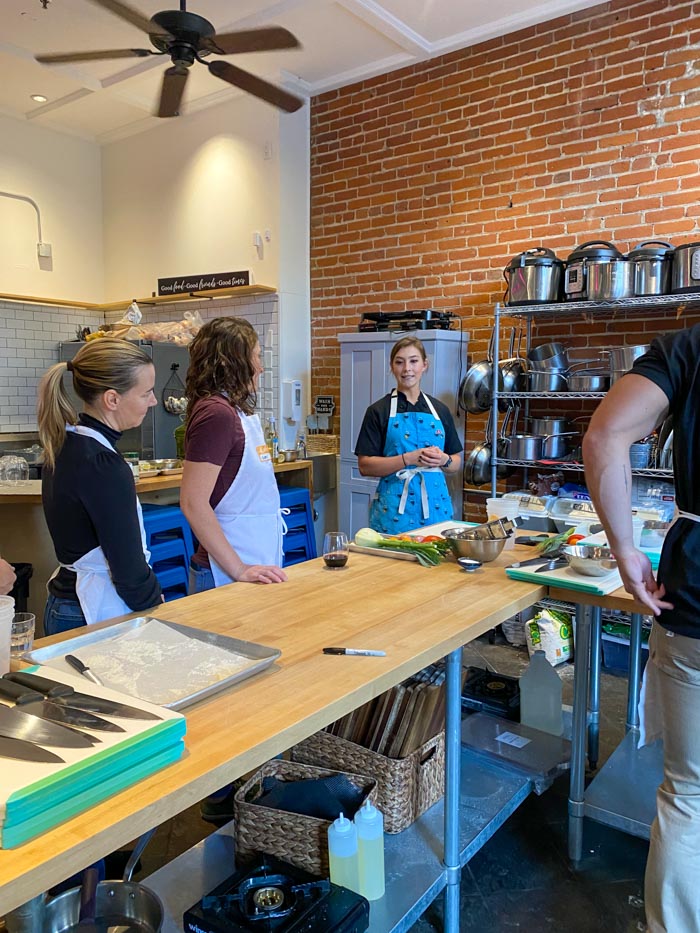 Book a cooking class from highly trained professional chefs at Season and Taste Cooking School located in downtown Boise. With classes offered for adults, couples, kids, and families, you are sure to find something that works for you. Be sure to book weeks in advance as the classes fill up quickly.
Freak Alley Gallery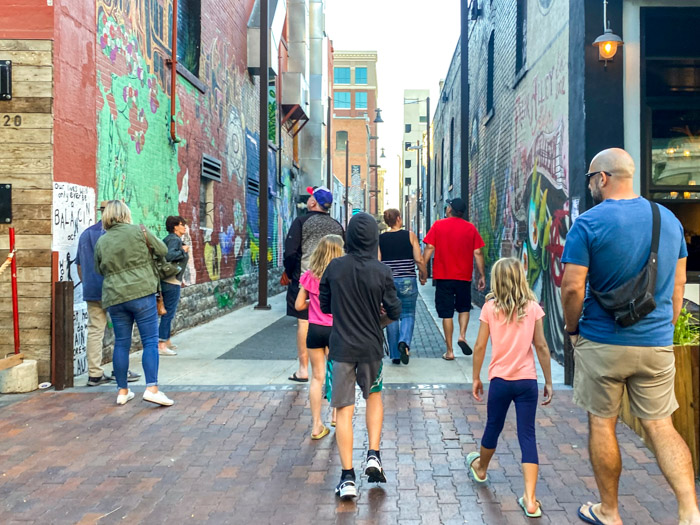 Check out the Northwest's largest open-air, multi-artist mural gallery called Freak Alley Gallery. Located between 8th street and 9th street in Downtown Boise, you'll find the local art painted along the buildings of the safe and incredibly clean alley. This is one of the unique things to do in Boise ID and close to the restaurant district of 8th street.
Where To Eat In Boise
When it comes to food, Boise is a hidden gem. Boise has some of the best restaurants around, serving up everything from locally-sourced ingredients to international cuisine. So, whether you're a resident or just visiting, be sure to check out some of these Boise restaurants.
Grab Food On 8th Street In Downtown Boise
Visit Boise's Restaurant Row on 8th Street in downtown Boise. This popular downtown area between Jefferson and Main Street was converted to foot traffic only in 2020 and was recently voted to keep that a permanent change to Boise.
Fork Boise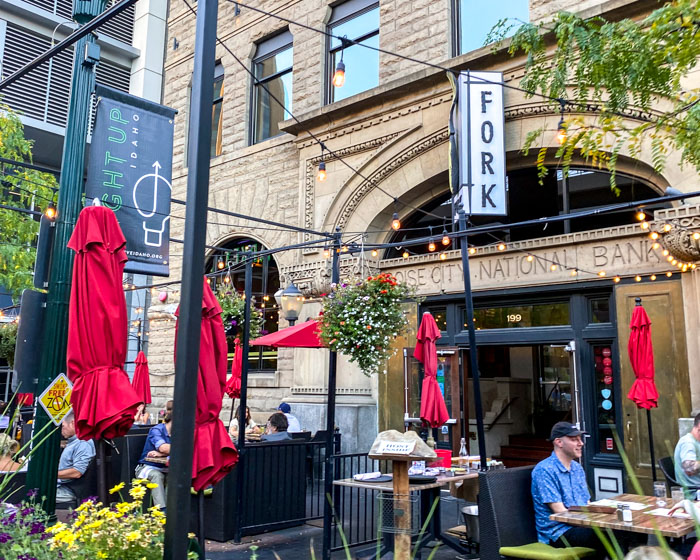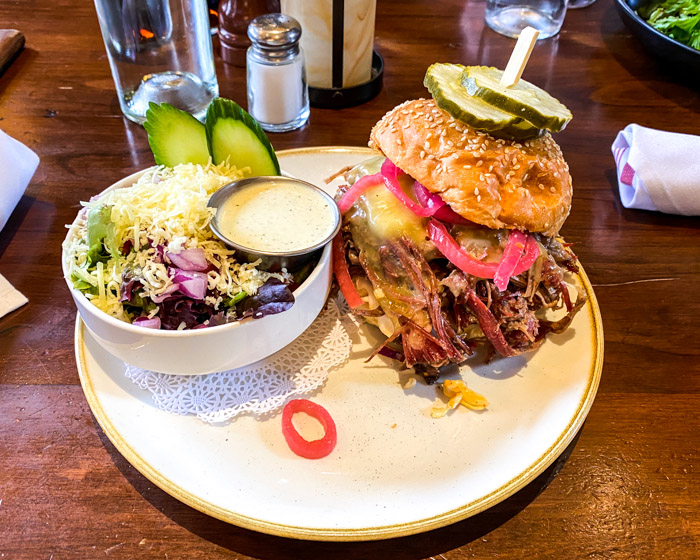 The Fork is one of our favorite restaurants serving farm to table dishes. Located in a historic building on 8th street and W Idaho Street. Grab lunch or make a reservation for dinner as it can book up.
Alavita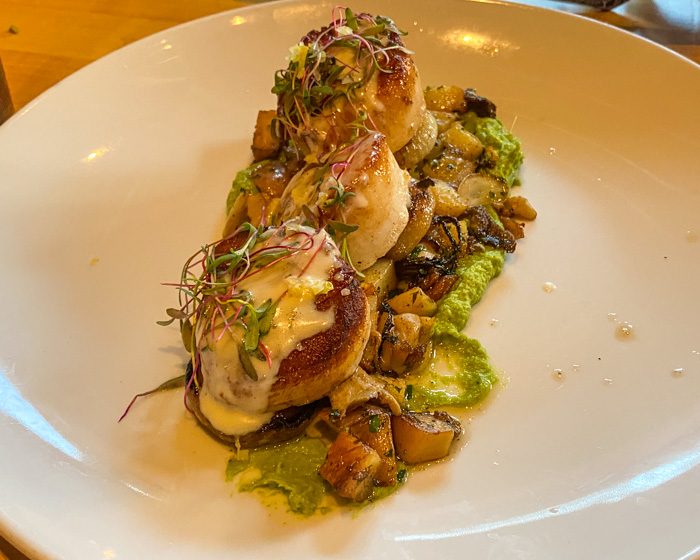 One of the newest restaurants in downtown Boise, Alavita provides a high end Italian option with farm to table dishes and locally sourced homemade pasta served daily.
Big City Coffee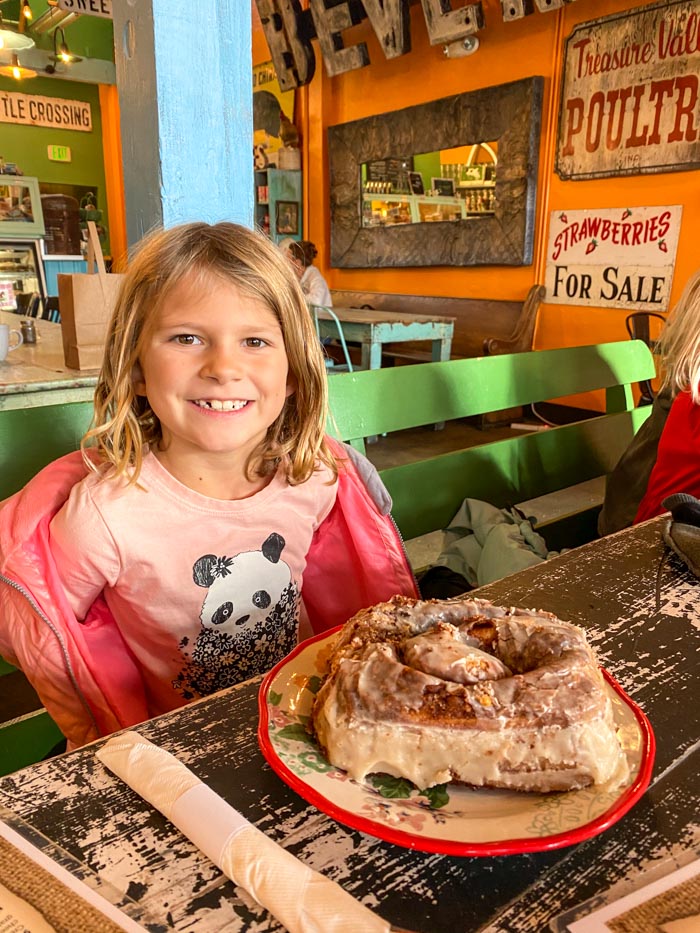 Looking for the best breakfast in Boise? Then you'll have to visit Big City Coffee and Cafe. They serve some incredible pastries, great coffee, and large portions of farm-inspired breakfast and lunch dishes. The eclectic plates and farm-style tables are so fun too.
a'Tavola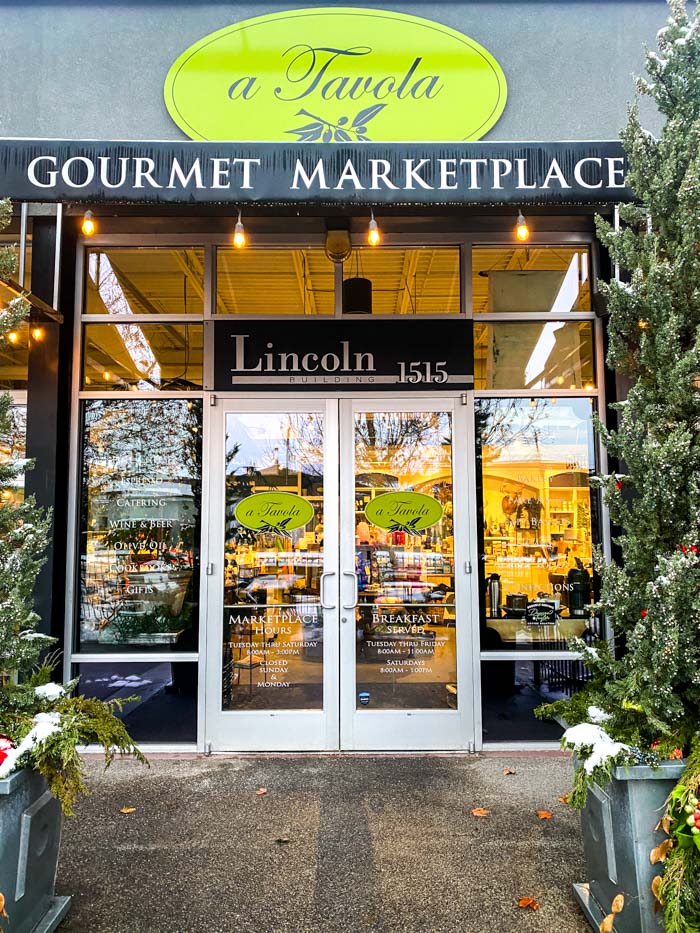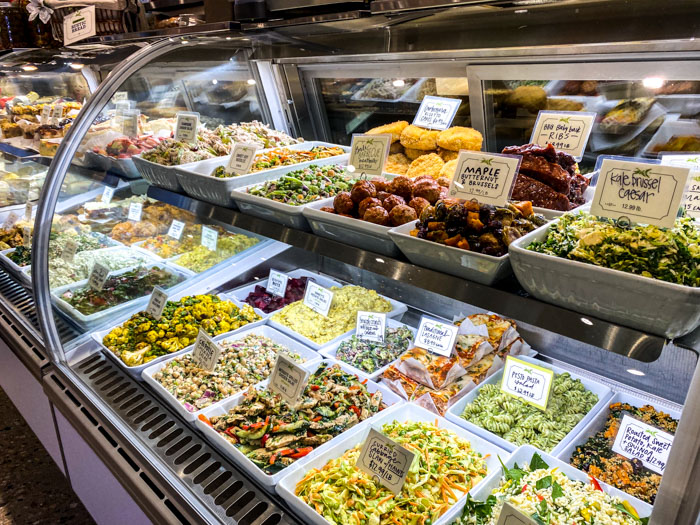 Enjoy breakfast or lunch at this french cafe and shop in Boise. a'Tavola is a local favorite serving excellent coffee, delicious food, and is a great place to shop for gifts too.
Boise Fry Co
Enjoy a Boise favorite when you visit one of the 6 locations of Bosie Fry Co. They source their fries from Idaho potatoes, their grass-fed beef from local farmers, and they are known for their huge assortment of seasons and dipping sauces for their fries.
Stella's Ice Cream Shop
Looking for local dessert? Then stop by the locally owned Stella's Ice Cream Shop off 8th Street in downtown Boise. Choose from a larger than normal assortment of vegan options, gluten free cones and cookies, and dairy and gluten options as well.
Things To Do Near Boise Idaho
If you're planning a trip to Boise and you want to make the most of your time in Idaho, then you'll want to add in a few extra days to explore the rest of the Treasure Valley and even consider taking a drive into the foothills for some fun outdoor activities. Here are a few ideas on things to do near Boise Idaho.
Visit Hot Springs Near Boise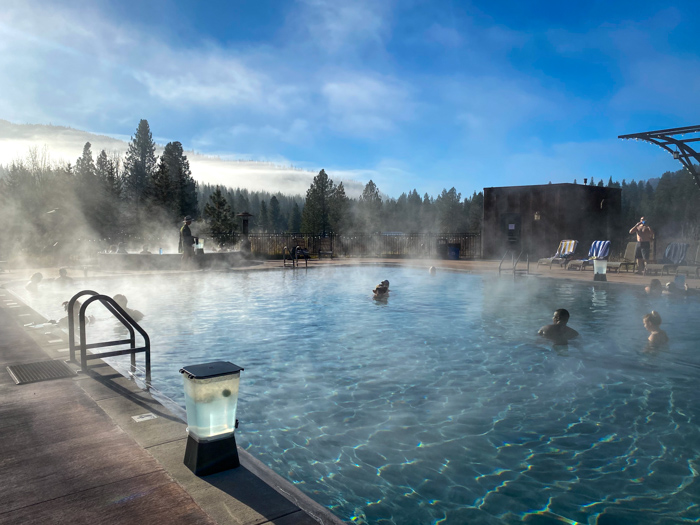 When visiting Boise, you should plan to spend a few hours soaking in one of the many hot springs. Idaho has more natural hot springs than any other state in the US, so this should be on your Idaho bucket list!
You have a few options when it comes to an Idaho hot springs experience. You could drive to a remote natural hot springs, hike a short distance, and enjoy the wonder of nature around you. Or, you can visit The Springs in Idaho City, only a 40 minute drive from downtown Boise, for a spa-like experience with locker rooms, mimosas, and lounge chairs.
Shop At The Village In Meridian Idaho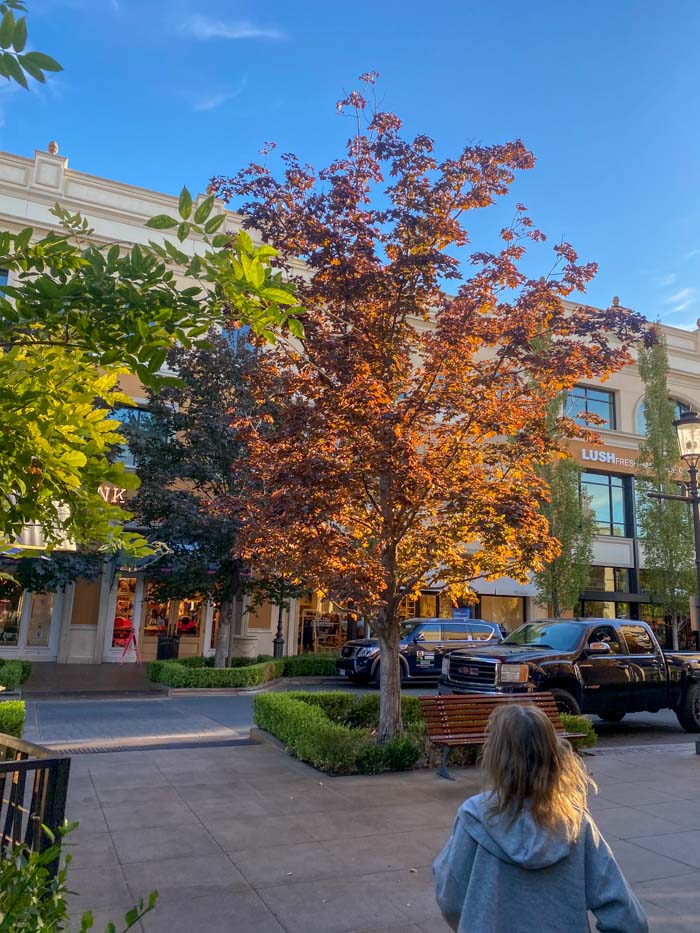 Go shopping and enjoy the beautiful fountain that plays a light show to music at the top of the hour in The Village at Meridian. With high end shops, a small playground for the kids, great restaurant choices, you can't go wrong.
Get Wet At Roaring Springs Water Park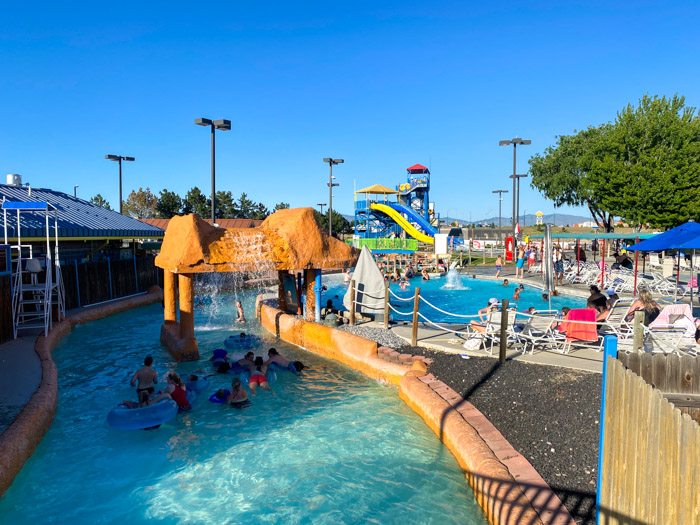 Spend a full day at the water park only a few minutes drive from Boise. Roaring Springs Water Park is the largest waterpark in the Pacific Northwest. Located in the city of Meridian, just West of Boise, this is a must do when visiting Boise with kids. It's one of the top things to do in Meridian Idaho.