Idaho Falls is a beautiful city that is not too far from Jackson Hole, making it an easy road trip you'll have to try out at least once in your lifetime! The drive from Idaho Falls to Jackson Hole is breathtakingly gorgeous and full of incredible adventures to enjoy along the way.
Here is your ultimate guide on everything you need to know about Idaho Falls and Jackson Hole to have the best experience possible!
THIS ARTICLE MAY CONTAIN COMPENSATED LINKS. PLEASE READ OUR DISCLAIMER FOR MORE INFO.
Idaho Falls to Jackson Hole FAQs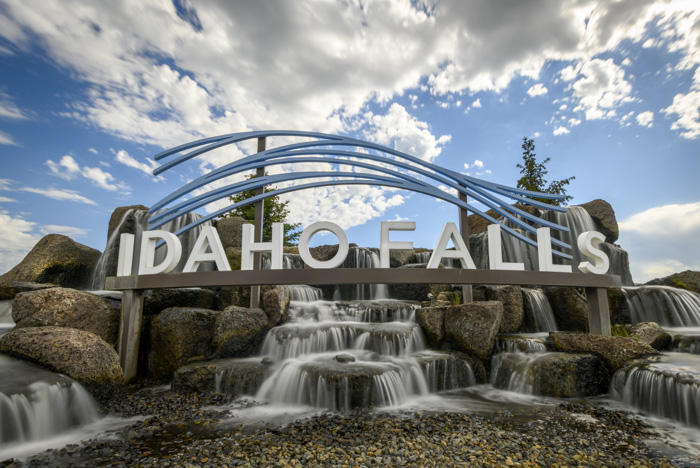 How far is Idaho Falls from Jackson Wyoming?
The distance from Idaho Falls to Jackson Hole is around 90 miles one way. The fastest route to Jackson Hole, Wyoming, is a little under two hours.
What is the best month to go to Jackson Hole, Wyoming?
Usually, spring or fall is the best time to visit Jackson Hole, Wyoming. If you love to ski, then the winter months would be fun to visit as well. During the spring, you can see some elk and other incredible animals, and the weather is not too hot. The fall colors and cooler weather make autumn a great time to visit as well.
There will be lots of tourists during the summer months, and prices will be higher, so it is not ideal for visiting during those months.
Is Jackson Hole worth visiting?
Jackson Hole is so close to Grand Teton National Park and not too far from Yellowstone National Park and is full of incredible outdoor adventures, so it is most definitely worth it to visit at least once.
Can you see the northern lights in Jackson Hole, Wyoming?
You may be able to see the northern lights! While they can technically be seen all year long in Jackson, Wyoming, the best time to see the northern lights is usually during the winter months.
Best Tips for an Idaho Falls to Jackson Hole Trip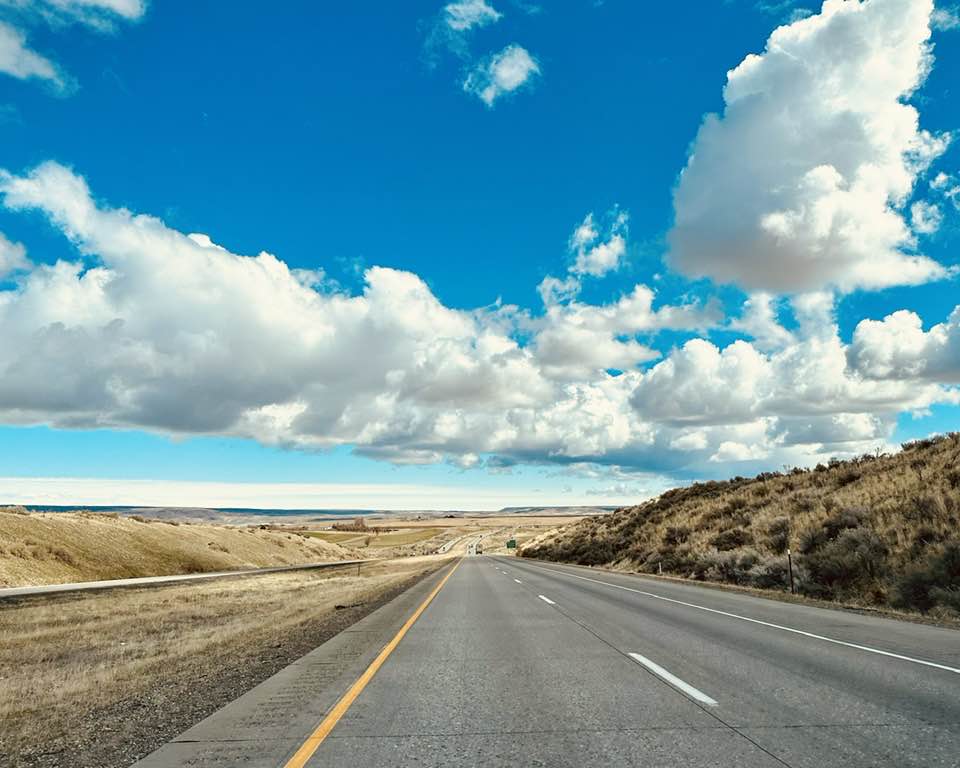 Here are a few tips to make the most of your Jackson Hole to Idaho Falls trip!
Because it is a shorter trip, you can make more frequent stops along the way for plenty of awesome adventures. This is especially fun to do if you are traveling with kids!
Create an itinerary, so you know exactly where you want to visit. This will help you not get overwhelmed when you begin your journey and will help you make the most out of this road trip from Idaho Falls, ID, to Jackson, WY!
Bring a camera and phone charger to ensure you will always be able to capture the fun moments you will be having all along your way.
Be ready for the high elevation grades on the Teton Pass in case you are during when there is snow and ice on the road. Look at the weather ahead of time.
To make it a longer trip, why not stay a night in Jackson, Wyoming? That way, you can take your time and explore many of the cities between Idaho Falls and Jackson Hole.
Road Trip from Idaho Falls to Jackson Hole
A road trip from Idaho Falls to Jackson Hole will be so much fun! You might even want to consider adding an Idaho Falls to Salt Lake City road trip after you visit Jackson. But first, here is everything you need to know for a successful Idaho Falls to Jackson, WY trip!
Related post: Things to do in Rexburg Idaho
Directions to Jackson Hole Wyoming from Idaho Falls
From the Idaho Falls airport to Jackson Hole, it is about a two-hour drive. If you plan on driving from the airport, take US-26 East until you reach ID-31 East. From there, continue on ID-31 East and then use WY-22 East all the way until you reach Jackson.
The other main way to get to Jackson, Wyoming, from Idaho Falls is to go up through Rexburg on US-20 East and then head down ID-33 East. This route only takes a couple of minutes longer and will show you other fun places to visit along the way.
To get from Jackson to Idaho Falls, just go back the way you came or take another route to make a big loop to see and explore some more fun places to visit.
There is also an Idaho Falls to Jackson Hole shuttle to take. This bus will also take about two hours and costs around $55. There are two shuttles daily to take you from Jackson, WY, to Idaho Falls and back.
Best Stops Along the Way
While it is just a short drive away from Idaho Falls, Yellowstone Bear World is such a fun place to visit to see some incredible animals, all from the comfort of your vehicle. You will definitely love visiting here if you are traveling with kids!
Heise Hot Springs is a little off course a bit, but it is definitely worth it if you want to experience some awesome hot springs in Idaho! The Green Canyon Hot Springs is also fun if you are traveling on the US-20 East instead of the US-26 East.
If you want to stop for a beer, head to Grand Teton Brewing Company, located in Victor, Idaho. You will find some delicious craft beer, perfect for your Idaho road trip.
What to do in Jackson Hole
Once you make the journey from Idaho Falls to Jackson Wyoming, here are some of the fun things to do in Jackson Hole!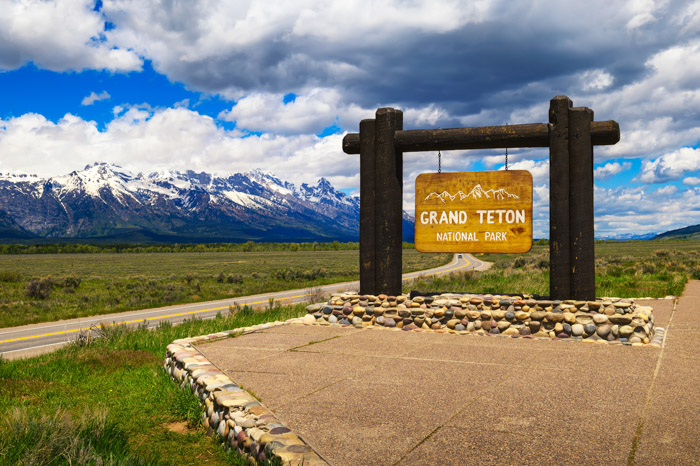 The Grand Teton National Park is a beautiful park that is definitely one place you will want to visit while in Jackson Hole. There are so many breathtaking views and activities to do in the park, you could easily spend the entire day here!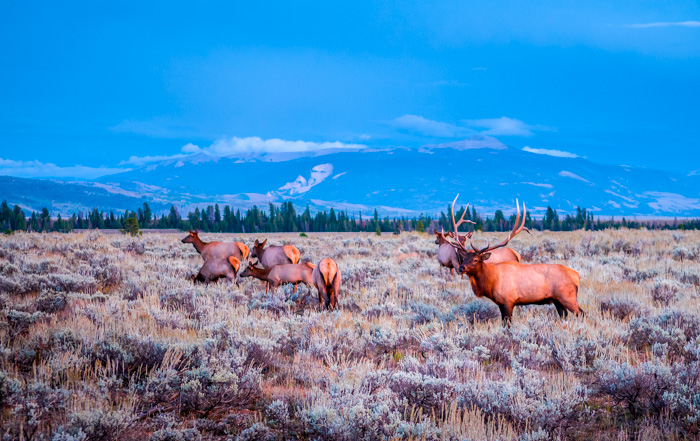 At this wildlife refuge, you can see over 40 different mammals, including elk, bison, bighorn sheep, bald eagles, coyotes, and plenty of other fascinating animals. The National Elk Refuge is open all year round and has fun things to do during each part of the year!
If you are visiting Jackson Hole during the wintertime, you will definitely want to stop by the Jackson Hole Mountain Resort to go skiing! You can also go ice skating, snowshoeing, snowmobiling, and plenty of other great activities! It is one of the best ski resorts in Jackson Hole!
Go Glamping Near Jackson Hole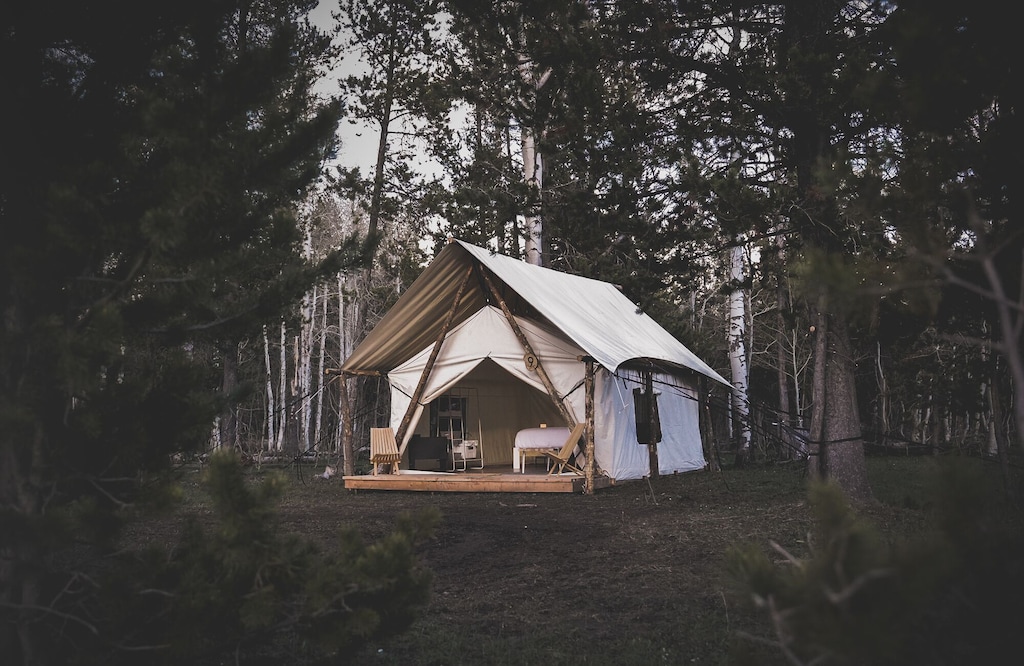 Consider spending a night in a canvas tent and enjoy some glamping in Idaho near Jackson Hole and Yellowstone National Park. This is a family-friendly glamping option!
Other Idaho Road Trip Ideas
If you are looking for an amazing adventure out in nature, then take a road trip from Idaho Falls to Jackson Hole! This is a great Idaho road trip that will only take a few hours of driving and will be an experience you will never forget. Because the drive from Idaho Falls, ID, to Jackson, WY, does not take too long, you can easily head out for an exciting trip anytime.
If you live in Boise, or plan to take a vacation to Boise, consider taking a road trip East. Not only can you visit Idaho Falls and Jackson Hole, you could also take a Boise to Yellowstone Road Trip. Or visit Lava Hot Springs in Southeast Idaho.