Looking for some of the best things to do in Ketchum Idaho? Well, you'll need to look no further. Ketchum is a beautiful city in the heart of the Sawtooth National Forest in Central Idaho. Located just one mile from the famous Sun Valley Idaho Resort, Ketchum provides visitors with great places to eat, high-end shopping, amazing outdoor activities, and some other great things to do in Ketchum Idaho.
Trying to decide what to do in Ketchum Idaho? In the winter months, Ketchum transforms into a ski resort town with world-class skiing and snowboarding options at both Dollar Mountain and Bald Mountain. Be sure to hit the slopes while you're in town!
Some of the many things to do in Ketchum ID during the summer is to go hiking or biking through the forest trails, or fishing in one of the many nearby rivers and lakes.
Other popular Ketchum Idaho things to do include visiting a number of art galleries, museums, and theaters. So be sure to check out some of the local culture while you're there.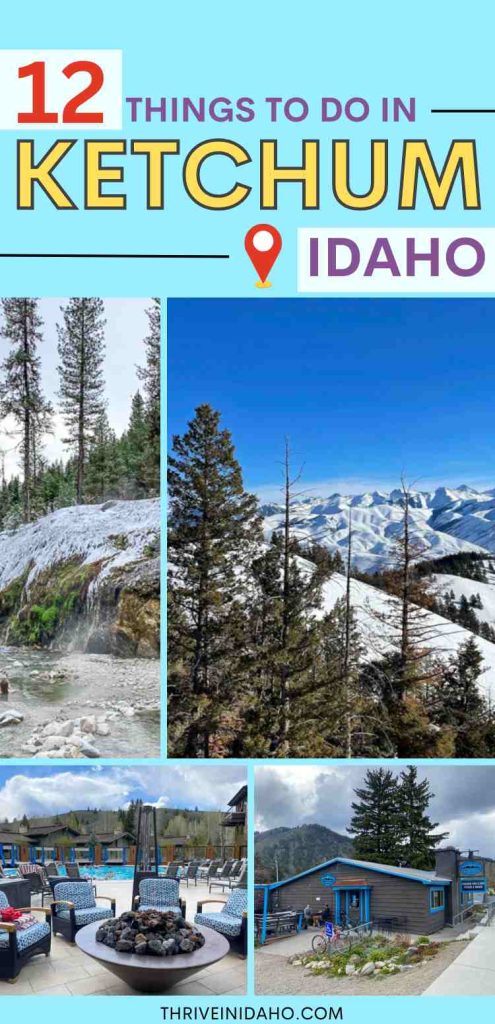 Keep reading to learn all the details and tips when it comes to exploring all the things to do in Ketchum Idaho.
THIS ARTICLE MAY CONTAIN COMPENSATED LINKS. PLEASE READ OUR DISCLAIMER FOR MORE INFO.
Where To Stay In Ketchum Idaho
There are many options when it comes to finding lodging in Ketchum Idaho. You will find hidden cabins nestled amongst pine forests to cozy chalets – offering you an opportunity to relax after a day out exploring before embarking on your next adventure. A popular pick when visiting Ketchum is to stay at the Sun Valley Resort. Yet, downtown Ketchum offers a few options of high-end hotel accommodations as well.
The Limelight Hotel located in downtown Ketchum is a new and favorite option. Offer complimentary shuttle service to and from the local airport and to both ski mountains, access to use their cruiser and fat bikes, and a complimentary breakfast. Enjoy a dip in their outdoor hot tub and pool or book a day at the Zenergy Spa at a discounted rate with your stay at the Limelight Hotel in downtown Ketchum.
A cheaper option when looking for places to stay in Ketchum Idaho, but still highly rated, is the Best Western in Ketchum.
Here is a list of some great things to do in Ketchum Idaho this weekend, or during any future Idaho vacation that you're planning.
Things To Do In Ketchum Idaho
Enjoy Hiking Near Ketchum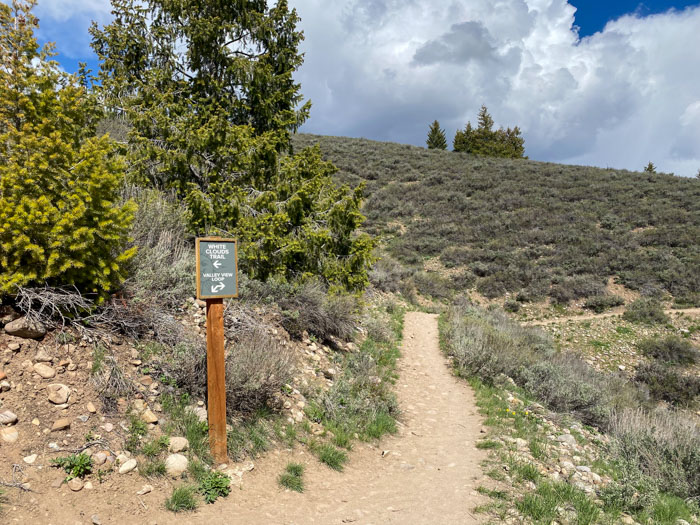 Ketchum is home to a number of scenic hiking and biking trails, perfect for an afternoon outdoors. There are so many hikes and trails to choose from. Below are a few popular picks.
Scenic Overlook via Bald Mountain Trail
This moderate trail is 3.5 miles going out and back with just about 950 feet of elevation gain. It's a popular trail that's close to Ketchum and provides a beautiful view at the top.
Norton Lakes Trail
This dog friendly and popular trail is a moderate hike that's 4.6 miles out and back with 1,400 feet of elevation gain. There are small creeks along the trail, allowing your furry friend a quick drink before arriving at the lakes.
Go Skiing At Sun Valley Ski Resort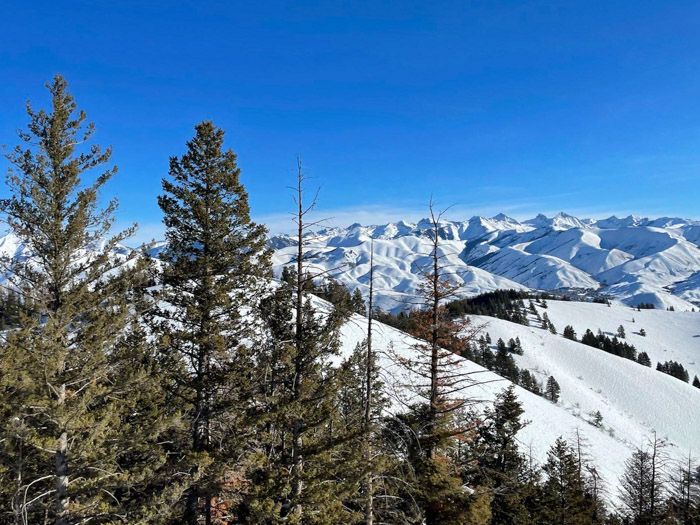 If you plan to visit Ketchum Idaho in the winter, you do not want to pass up a chance to ski on one of the most sought after ski areas in the Rocky Mountains. Considered one of the best ski resorts in Idaho, Sun Valley is known for its epic skiing in the winter. Bald Mountain being the favorite among experienced skiers, providing over 3,400 vertical feet and no flat spots. Meaning, the ski runs are all vertical descents.
If you're new to skiing, then try out some of the green and blue runs on Dollar Mountain, just a few steps away from the Sun Valley Lodge. Bringing the little ones along? Sign them up for the Sun Valley Ski school located on Dollar Mountain.
Visit Sun Valley Resort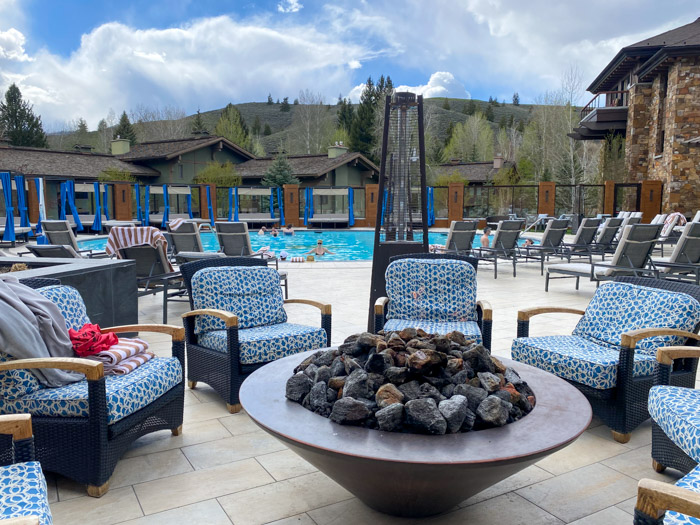 Whether you're looking to ski, golf, mountain bike, or just take in the view, Sun Valley Resort is a must-visit attraction in Ketchum. Beyond skiing, there are so many things to do in Sun Valley during your stay in Ketchum. Enjoy the view while relaxing in the Sun Valley Lodge's heated pool and hot tub. Or, spend an hour ice skating on the year-round outdoor ice skating rink.
Walk Around Downtown Ketchum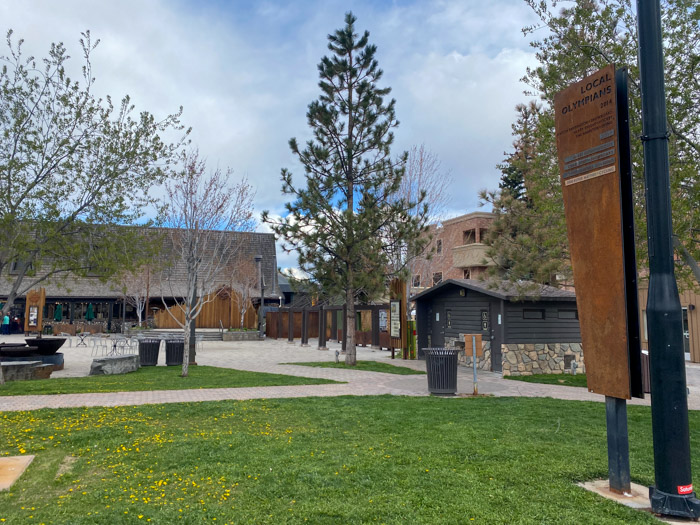 Wander through charming downtown Ketchum and visit Town Square. With its unique shops and restaurants, you might be surprised to find some upscale and budget friendly options.
See A Performance At Argyros in Ketchum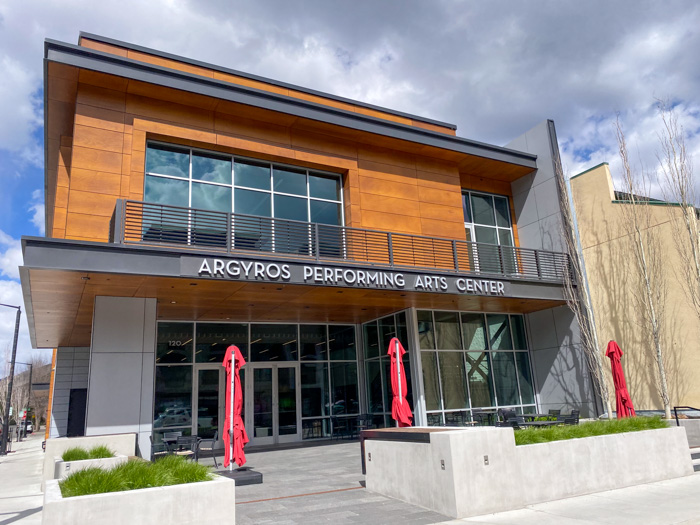 Check the calendar and book tickets for a show at Argyros high-tech performance and event facility. Check their calendar to see who's coming to town and what shows might interest you.
Shopping in Ketchum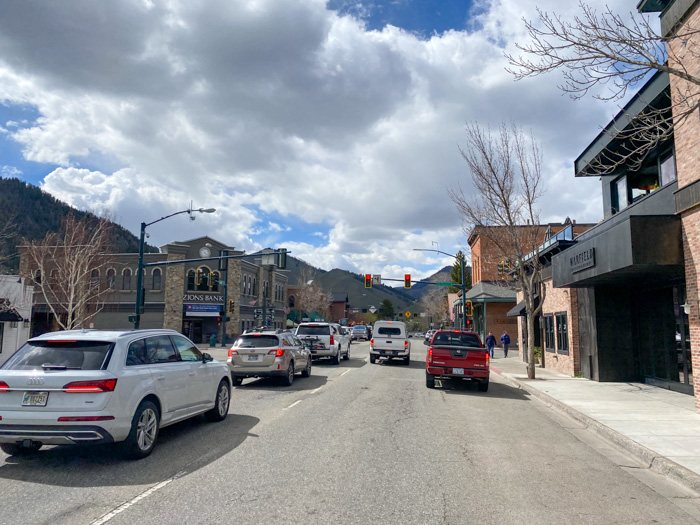 Find unique gifts and souvenirs at the local stores in Ketchum Idaho. Visit fun specialty stores such as the Ketchums Kitchens where you'll find specialty kitchenware, gourmet food, and a unique gift shop. Or, go shop for some great outdoor gear and clothing at the locally owned Backwoods Mountain Sports store.
Nightlife in Ketchum Idaho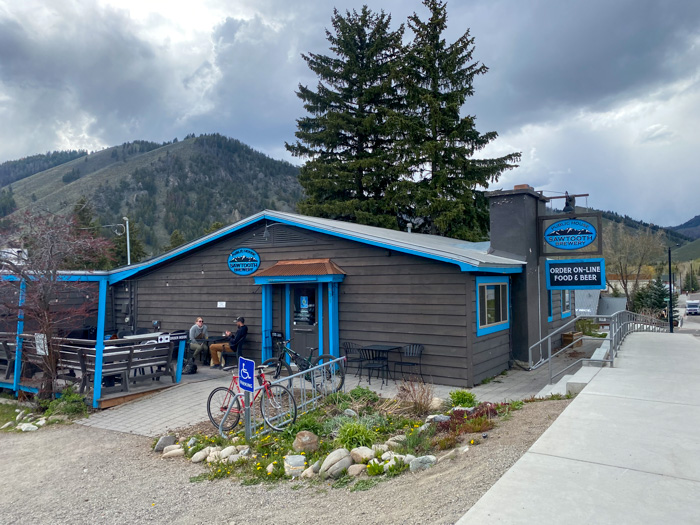 If you're looking for some nightlife in Ketchum, you might be surprised that as a smaller Idaho town they have a few options, even if there are no nightclubs. There are bars and music to keep the night going. Sawtooth Brewery is a local and visitor's favorite in downtown Ketchum.
Go Fly Fishing on the Big Wood River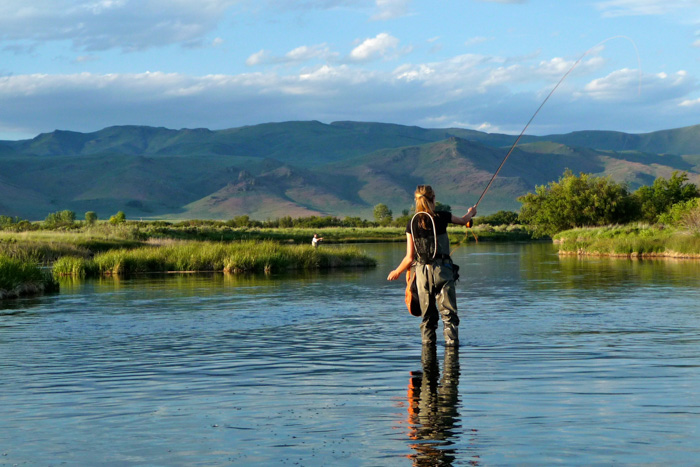 A great way to relax and enjoy the outdoors in the summertime is to go fishing on the Big Wood River that runs through Ketchum. You'll find both rainbow trout and brown trout to be popular catches.
Go Mountain Biking in Ketchum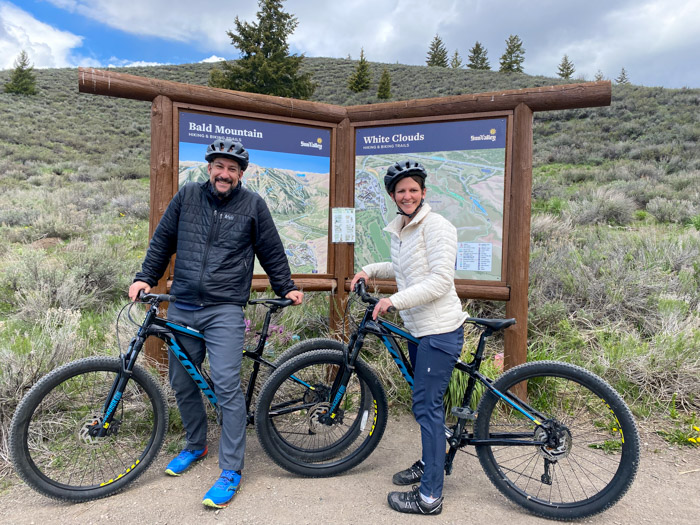 Sun Valley has something for every mountain biker! From hundreds of miles of prime Idaho singletrack to its underrated status, it's easy to feel like you've got the trail all to yourself. Take your pick from breathtaking meadows or adrenaline-pumping sub-alpine rides.
Rent your mountain bike from PKs Bike Shop located in downtown Ketchum. Or, if you're staying at the Sun Valley Resort you can rent your bikes from Pete Lane's Mountain Shop.
Enjoy Idaho Hot Springs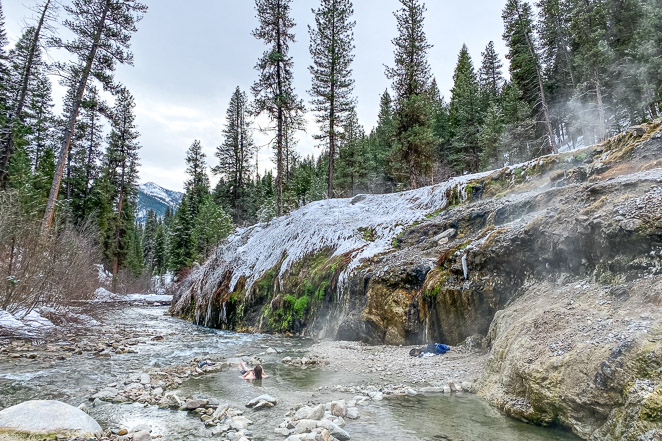 Soak in the therapeutic waters after a long day of exploring in natural hot springs near Ketchum Idaho. The closest natural hot springs is known as Frenchman's Hot Springs. Located about 11 miles west of Ketchum, and the last 7 miles is a dirt road that can be icy in the winter and muddy in the spring/summer. Once you pass Croney Cove Ranch you will find a large pull of that can fit 5-6 cars where you can park. Walk about a quarter mile upriver and the springs will be on the left.
Or, consider driving take a day trip about one hour North of Ketchum to visit Sunbeam Hot Springs, one of the popular things to do near Stanley Idaho.
Treat Yourself To One Of The Spas in Sun Valley
Stay in downtown Ketchum and enjoy a day at the spa. Zenery Spa is located in downtown Ketchum. Book a facial, massage, body treatment and enjoy the complimentary day pass to their club.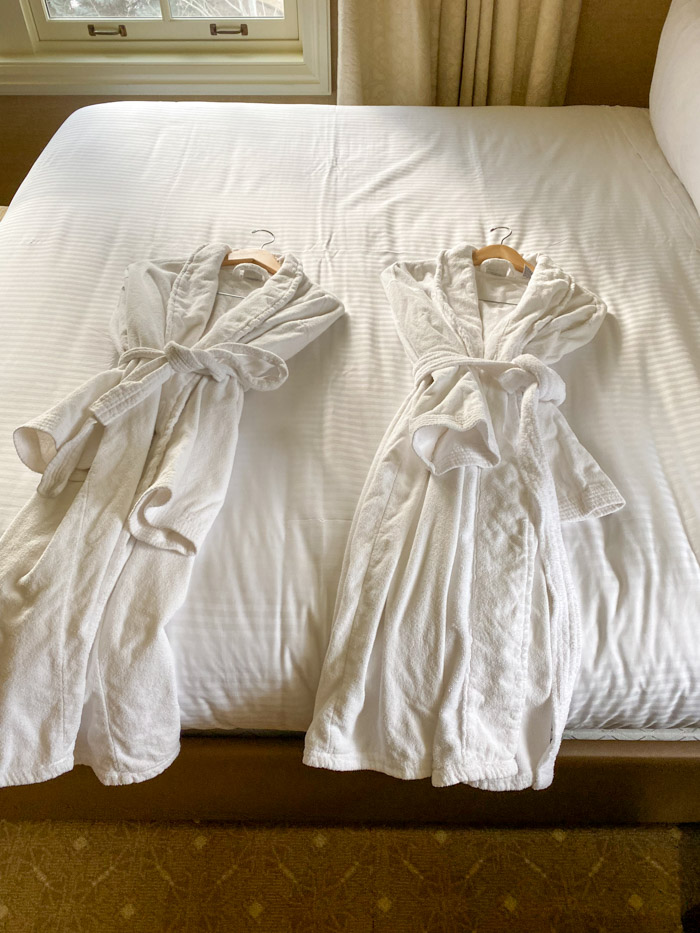 Sun Valley Salon and Day Spa offers a large assortment of luxury spa treatments. Located at the Sun Valley Lodge, you could make a weekend of pampering yourself if you decide to stay onsite. Walk from your luxury hotel room to the 2-story spa for a facial and stone massage and follow it up by soaking in the year-round outdoor heated pool. Order lunch and drinks from the poolside servers and you'll have an incredibly relaxing afternoon.
Enjoy A Game Of Golf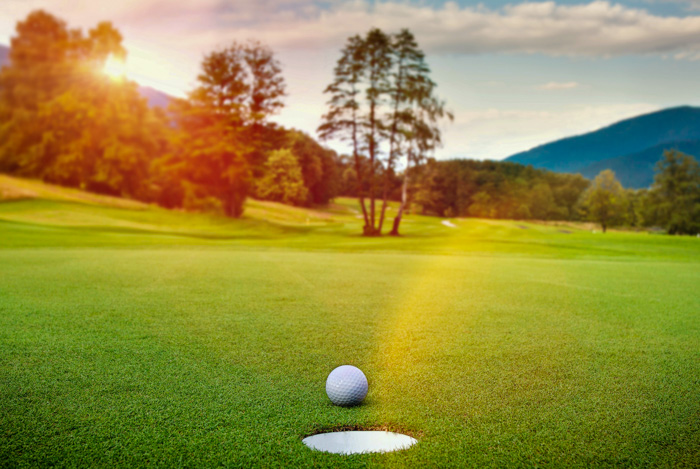 If you're visiting Ketchum in the summer, you should really check out the golf courses at the Sun Valley Resort.
The Sun Valley Resort is home to three golf courses including two driving ranges. Trail Creek golf offers an 18-hole course, White Cloud Golf course is the newest course offering 9-holes with some of the best views around. The Elk Horn 18-hole golf course is the oldest of the three courses.
Great Restaurants in Ketchum
Ketchum offers a variety of restaurants from fine dining to a quick bite before a day of skiing or hiking, you will not be disapointed.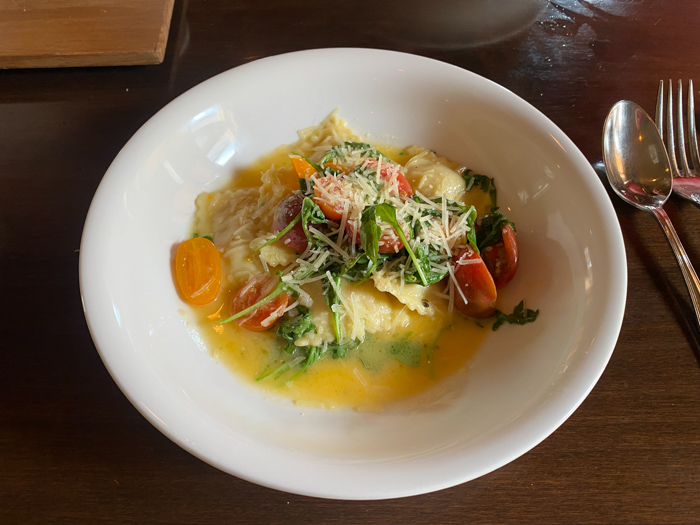 IL Naso offers a romantic and authentic Italian dinner experience with delicious food options and a large wine menu. The small and dimmed lighting is perfect for a romantic dinner for two. The food is highly-rated and the service is fantastic.
Java On Fourth in Ketchum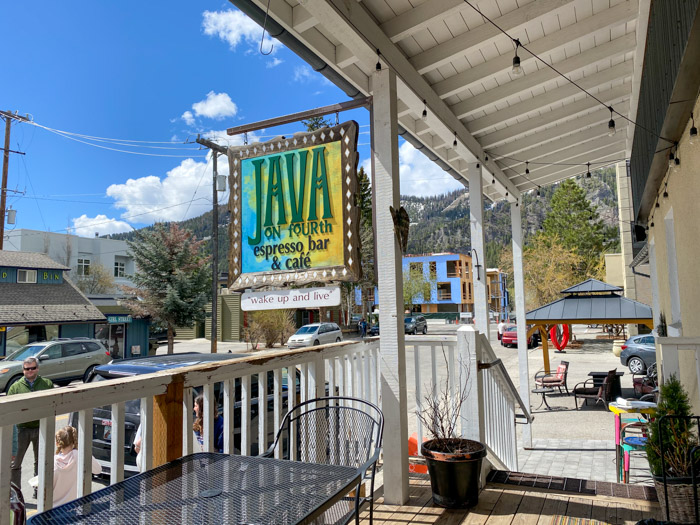 Before you start your day exploring, grab a cup of coffee and a quick breakfast sandwich at Java on Fourth in downtown Ketchum.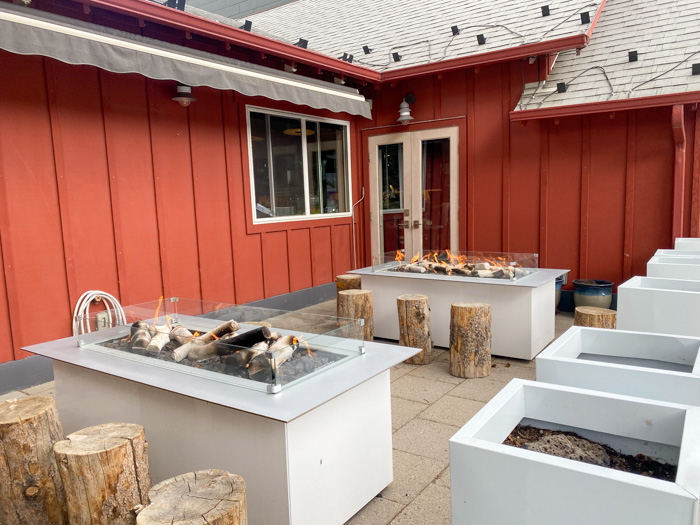 Enjoy delicious flavors and a warm atmosphere that only Ketchum native, Jesse Sheue can offer. After honing his craft in San Francisco's culinary world, he decided to return home and open The Covey, complete with an open kitchen for all your viewing pleasure! Enjoy the ambiance of crackling fireside seating outdoors or cozy up at one of the large tables while you delight in Chef Jessie's unique dishes.
More Things To Know About Ketchum ID
If you're planning an Idaho road trip from Boise to Sun Valley Idaho, then be sure to check the road conditions as you'll be driving over some mountain passes. Consider flying into Sun Valley if you're coming from out of state.
From skiing and snowboarding in the winter to hiking and fly fishing in the summer months, there's something for everyone in this beautiful mountain town. Ketchum and Sun Valley are one of the popular romantic getaways in Idaho.
No matter what time of year it is, there's always something fun to do in Ketchum Idaho. Be sure to add it to your list of must-see destinations in Idaho.