Taking an Idaho road trip is one of the best experiences you can have. With its stunning landscapes, from the majestic Bitterroot Rocky Mountains in the north to the incredible Snake River in the south, Idaho is a great place to get away from it all and enjoy stunning nature.
Whether you're looking for a weekend getaway or a longer exploration of the state, an Idaho road trip is the perfect way to experience all that the state has to offer.
You could drive to Idaho, fly in, or start where you live. The you can follow this Idaho itinerary, or use it as an idea to find some of the best places to visit in Idaho.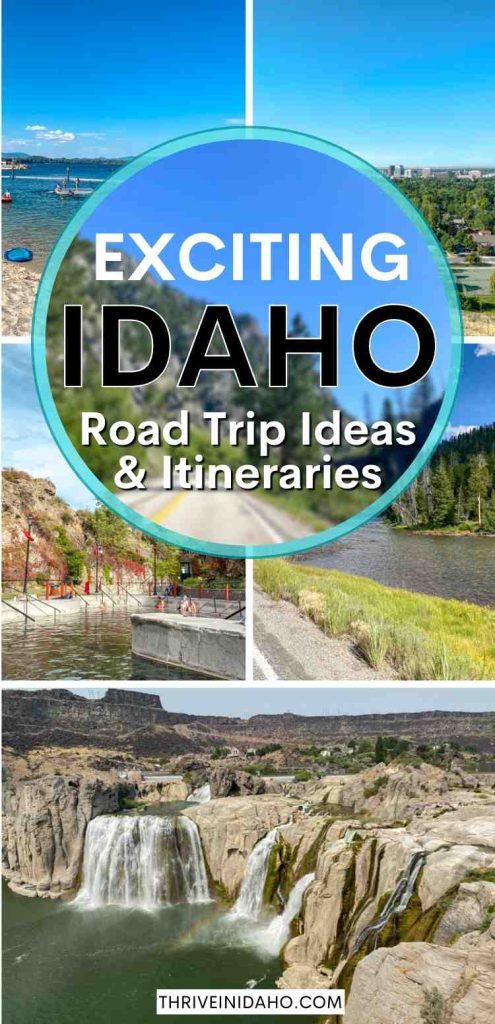 If you plan to do a California to Idaho road trip or a Utah to Idaho road trip, you will want to change the route to fit your needs. If you are going from Colorado to Idaho, just do the route backward!
Even if you do not use this exact Idaho road trip itinerary, you will still see all the Idaho scenic places to enjoy, including some amazing Idaho hot springs during your Idaho trip.
Idaho Road Trip Itinerary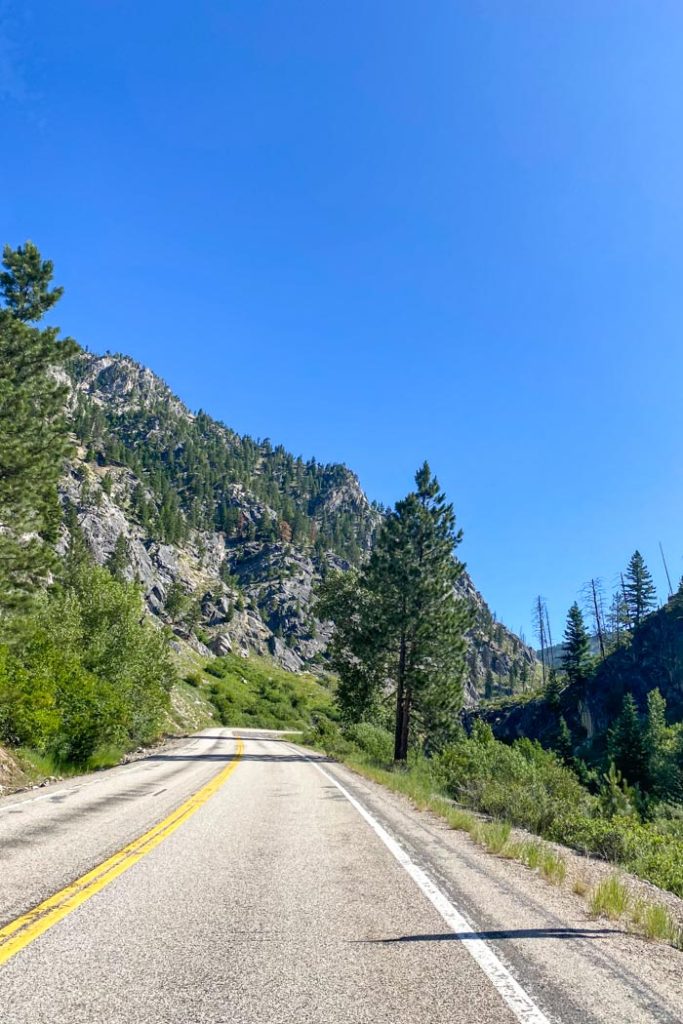 If you plan to arrive in Idaho from Washington, you'll find yourself in North Idaho with a few great destinations to explore. Both Sandpoint and Coeur d'Alene Idaho are great places to spend a few days.
Then you'll drive south until you arrive in McCall Idaho. Located on Payette Lake, McCall is a favorite place to visit both in the winter for some great McCall Idaho skiing, as well as summer months for some time on the lake.
Spend a day in Donnelley or Cascade, Idaho and then drive a bit more south to explore Idaho City. Enjoy The Springs in Idaho City before driving just 45 minutes south to arrive in Boise.
Spend a few days in Boise, and the surrounding Treasure Valley. You'll find some of the best restaurants in Boise and several warm and welcoming Boise Breweries to keep you going. Not to mention that there are many things to do in Meridian, Idaho, the city just west of Boise.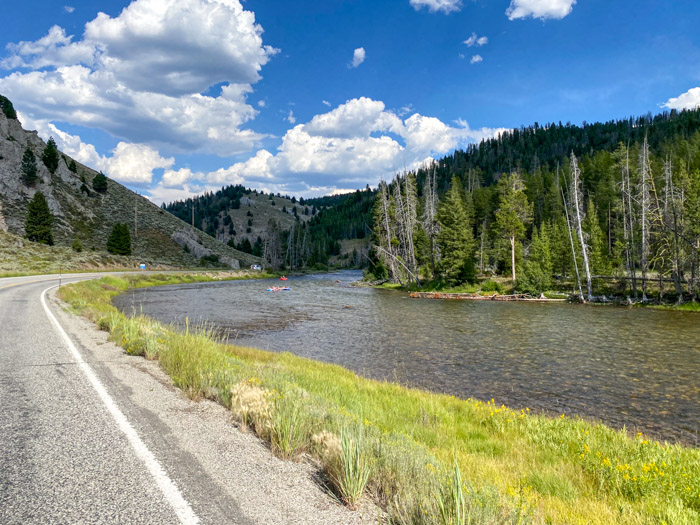 When you leave Boise on your road trip, you'll want to travel Southeast to explore Twin Falls, followed by seeing what Sun Valley Idaho has to offer. You might be surprised that the city of Ketchum has an abundance of things to do and great restaurants as well.
Travel southeast from Ketchum to enjoy floating down the river in the small town of Lava Hot Springs, Idaho. Then travel north to Pocatello and Idaho Falls before finally going a bit further to see what fun things you can do in Island Park Idaho. From here you will be arriving at Yellowstone National Park and heading into Montana or Wyoming.
Let's dive into some of the great tips for things to see and do and where to stay along your Idaho road trip. Be sure to read to the end to learn about more specific Idaho road trip ideas and itineraries.
Sandpoint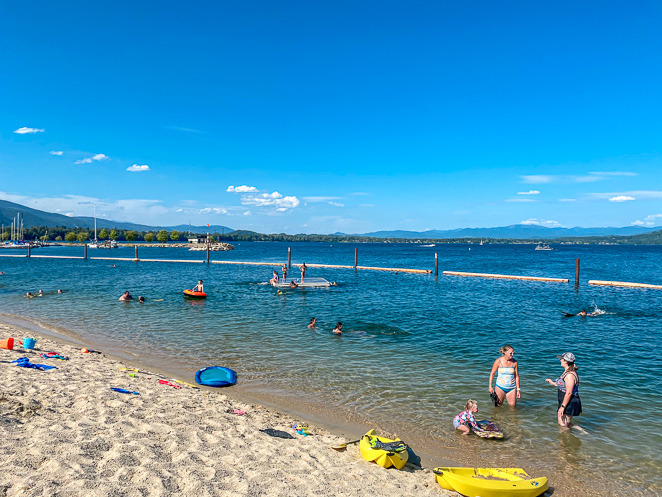 Sandpoint, Idaho, is a stunning destination to start your Idaho trip. With its small-town charm and natural beauty, there's something for everyone to enjoy. Spend the day exploring Sandpoint's historic downtown or take a stroll along the sandy beaches of Lake Pend Oreille.
Sandpoint is the perfect place to get away from it all and reconnect with nature.
Coeur d'Alene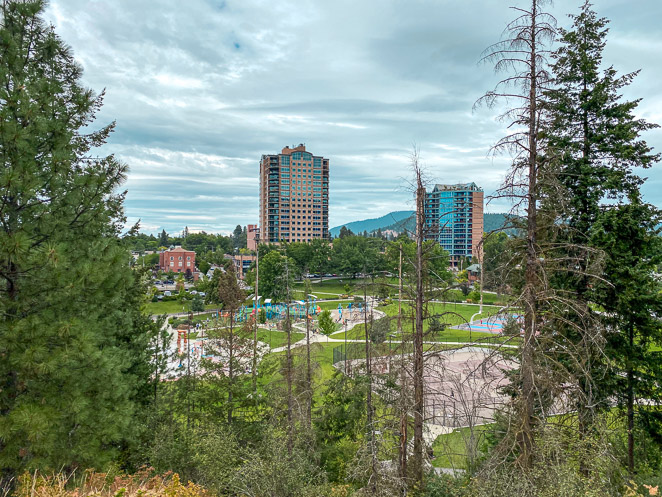 Coeur d'Alene is one of the places to visit for a romantic getaway in Idaho. There is plenty of things to do in CDA, from enjoying the many outdoor activities and attractions to just relaxing and taking in the scenery. Coeur d'Alene is known for its lakes, rivers, and forests, making it a great spot for camping, hiking, and fishing.
Whether you're looking for an adventure or just want to take a scenic drive, Coeur d'Alene is a great place to visit and explore. As you make your way down the Coeur d'Alene to Boise drive, you will want to take a couple of stops at a few other cities.
Moscow Idaho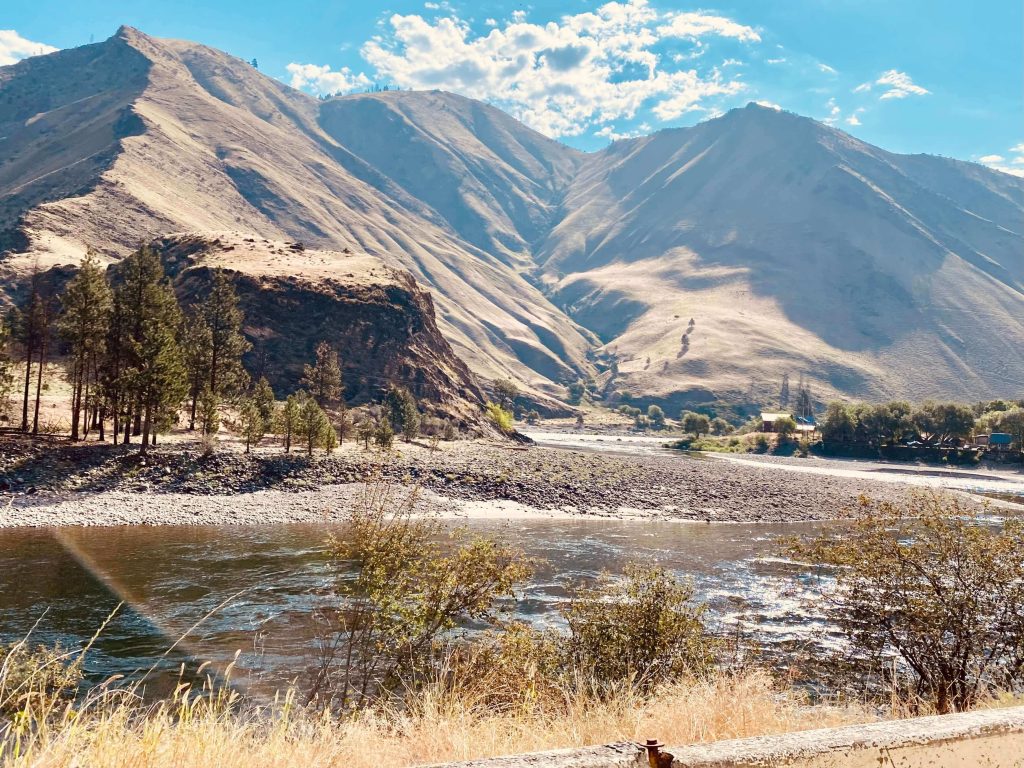 Spend a day, or a weekend exploring fun things to do in Moscow Idaho. As a college town on the Idaho and Washington boarder, there are plenty of coffee shops, museums, a great farmers market, and many art galleries in Moscow to check out.
McCall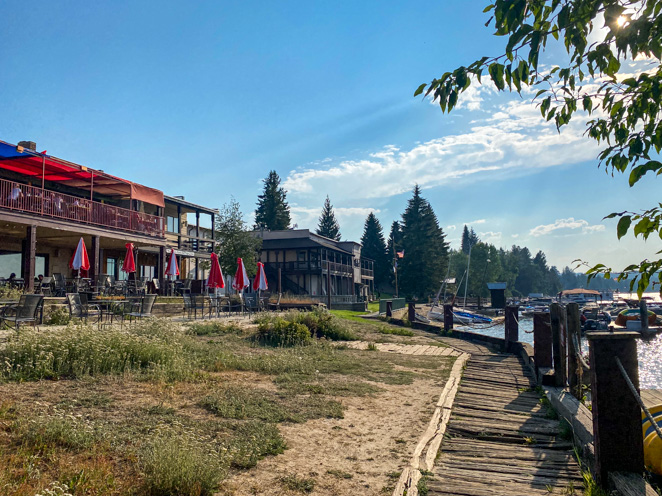 The third stop on our Idaho road trip is McCall, Idaho. Located in the beautiful Payette National Forest, McCall is a charming lakeside getaway full of outdoor activities and amazing views. Some of the best things to do in McCall Idaho is to enjoy hiking and camping in the Payette National Forest and plenty of water activities at Payette Lake. McCall is a great place to relax and become one with nature again.
Donnelly
Many road trips in Idaho take you to some bigger towns, but this small, peaceful town, Donnelly, is worth a visit. Donnelley is the ideal destination for anyone looking for a quiet getaway. The town is filled with beautiful meadows, forests, and streams. The nearby lake, Lake Cascade, is perfect for hiking, canoeing, or just relaxing near the water.
There are also a few restaurants and cafes in Donnelly to enjoy before heading on your way. Whether you're looking for a weekend getaway or a longer vacation, Donnelly is the perfect spot for a quiet and peaceful break.
Idaho City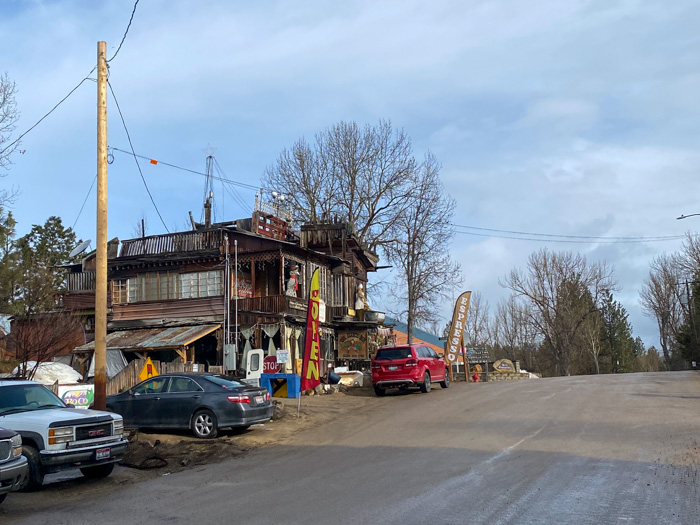 Idaho City, Idaho, is the perfect destination for a road trip with its natural beauty, thriving culture, and rich history. Take a walking tour of the historic downtown buildings and shops, then enjoy the outdoors and go horseback riding, canoeing, and fishing at the nearby rivers and lakes. There are plenty of places to stay in Idaho City, making it a good stopping point for a longer Idaho road trip.
Boise
Boise, Idaho, is a great place to explore on your Idaho road trip. Because it is a popular and big city, it is also a good starting location for a road trip in Idaho as well. You can go on a Boise to Yellowstone road trip or a Boise to Coeur d'Alene road trip as well. The options are pretty endless in this city!
With this Idaho road trip itinerary, this is another great location with plenty of great places to stay in Boise for a rest day. You can easily spend the entire day in Boise if you want, with all the incredible things to do here! With winter activities, plenty of hiking, and even some incredible Boise breweries, you will love spending time in Boise.
Twin Falls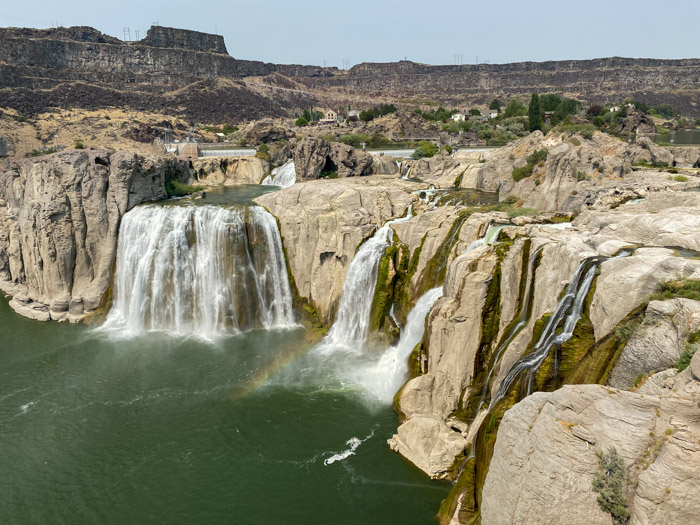 No road trip to Idaho would be complete without a stop in the city of Twin Falls. Located in south-central Idaho, this charming city is home to some of the state's most impressive natural wonders. There are so many fun things to do and see in Twin Falls. From the breathtaking Shoshone Falls to the majestic Snake River Canyon, there are plenty of fun activities in Twin Falls.
From outdoor adventure or a nice scenic drive, Twin Falls is the perfect stop during your Southern Idaho road trip.
Sun Valley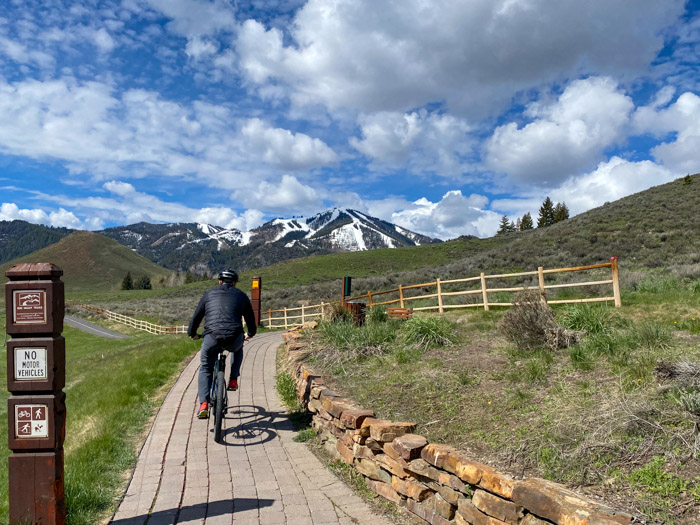 Sun Valley is home to one of the oldest ski resorts in the U.S. and is a paradise for winter sports enthusiasts. In the winter, you can enjoy plenty of nice skiing, snowboarding, and snowshoeing trails.
In the summer, fly fishing and hiking are popular activities. There are plenty of things to do in Sun Valley, making it a popular stop on a road trip through Idaho, especially during the winter months.
Lava Hot Springs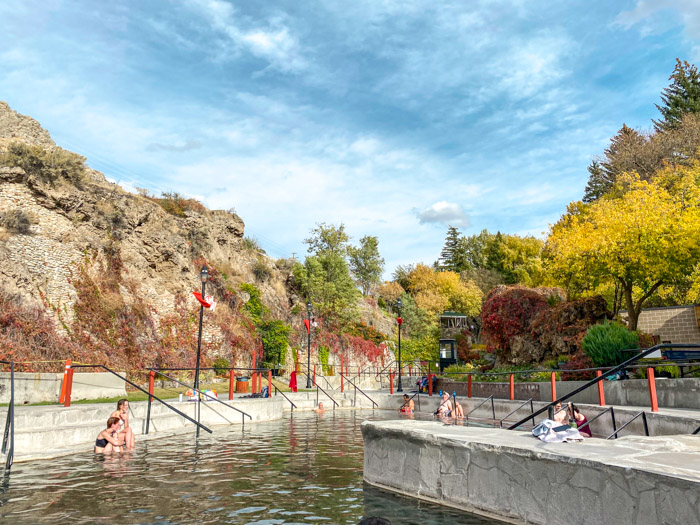 Some of the best road trips in Idaho always come to Lava Hot Springs. The peaceful little town offers an oasis of warm and soothing hot springs, a perfect spot to relax and rejuvenate after a long day of adventures. However, there are other fun things to do in Lava Hot Springs as well!
Whether you stay in town or just take a quick dip in the hot springs before continuing your trip, you will not regret visiting Lava Hot Springs.
Pocatello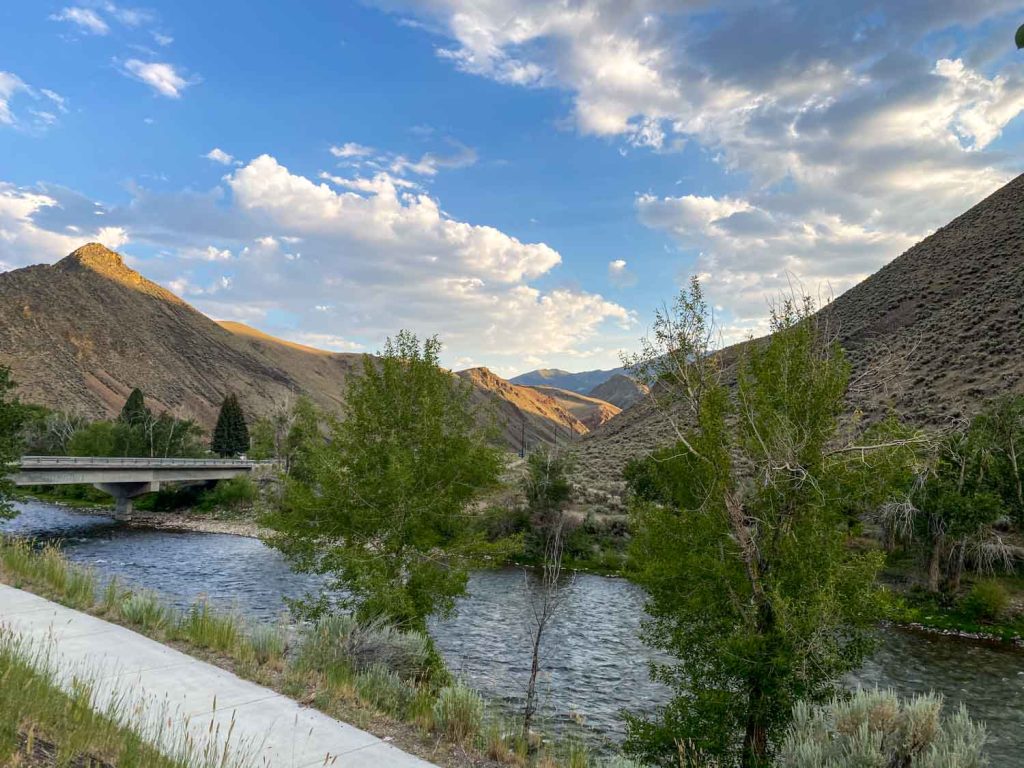 Pocatello, Idaho, is another ideal starting point for a road trip through the state or a great town to visit along the way. With all the things to do in Pocatello, you will have a blast, especially with your kids. From the Museum of Clean to Zoo Idaho, your family will love stopping in Pocatello.
If you have time, another fun stop in your road trip would be to go from Idaho Falls to Jackson Hole! It is close to Pocatello and is another fun destination to visit in Idaho.
Idaho Falls
Idaho falls is a popular starting point for many people arriving to Idaho from Yellowstone National Park or Grand Teton National Park. Explore some of the fun things to do in downtown Idaho Falls such as visiting the Art-otorum with your kids.
Island Park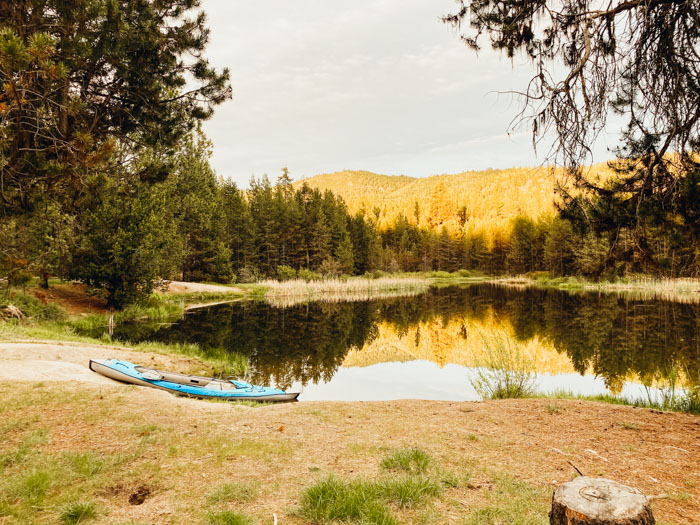 You can finish off your Idaho road trip in Island Park! It is close to Yellowstone if you want to continue on for more adventures. Otherwise, Idaho Park has plenty of activities to occupy your time. Hiking and camping are popular activities, and if you're feeling adventurous, you can even take a guided horseback riding tour of the area.
---
Idaho Road Trip Alternative Itineraries
If you want to go on a road trip, Idaho is the place to do it. Whether you're looking for outdoor adventure, a relaxing break from the stresses of life, or just a chance to explore someplace new, you will love Idaho.
Additional Idaho Road Trip Ideas:
Southern Idaho Road Trip
Boise to Yellowstone Road Trip
Some of Best Road Trips from Boise Idaho
Boise Idaho to Salt Lake City Utah Road Trip
Boise to Coeur d'alene Road Trip
Boise to Idaho Falls Road Trip
Idaho Falls to West Yellowstone Road Trip
Idaho Falls to Jackson Hole Road Trip
Idaho Falls to Salt Lake City Road Trip
California to Idaho Road Trip
Utah to Idaho Road Trip
Other Road Trip Ideas
If you are coming from the West Coast to visit Idaho, then you might want to consider making the most of your road trip over. Discover some fun things to do in Lake Tahoe in Summer on your way from California. Or, consider exploring some of the best things to do in Jackson Hole if you're coming from the Rocky Mountains before, you make it to Idaho.