Looking for the best hotels in McCall Idaho? A great place for an Idaho road trip, McCall offers a ton of outdoor activities and great restaurants. It's such a fun place to visit when wanting a weekend getaway from Boise.
You can enjoy fishing and boating on the crystal-clear Payette Lake in the summer, to downhill skiing at Brundage Mountain, McCall in the winter. And if you're looking for the best places to stay in McCall Idaho, there are plenty of options. From cozy cabins to luxury hotels, you can find a perfect place to unwind after an exciting day outdoors.
Whether you're looking for the best things to do in McCall Idaho in Summer, or you plan to enjoy McCall in the winter, taking into consideration your place to stay is essential.
Or, if you plan to visit Cascade and Donnelley, you may even consider finding lodging in nearby McCall and spending the day in the smaller cities. There just aren't many Donnelly Idaho hotels and Cascade Idaho hotels, staying in McCall is often the most convenient option.
In this article, I'll be sharing some of the best McCall Idaho lodging options that you should consider for your next getaway. If you're interested in hotels, cabins, resorts, or RV parks in the area – you'll find something that fits your needs here!
THIS ARTICLE MAY CONTAIN COMPENSATED LINKS. PLEASE READ OUR DISCLAIMER FOR MORE INFO.
1. Harris Cove Lodge
Built in 2004, the Harris Cove Lodge gives a rustic feel that will make you feel right at home. This lakeside lodge sits 150 ft from beautiful Payette Lake and is the perfect location to host your family vacation.
The lodge offers luxurious amenities for a comfortable stay — including 3 King bedrooms, 2 Queen bedrooms, 1 bedroom with 2 Queen Beds, 1 bedroom w/2 sets of Twin Bunk Beds (4 twin beds), a Queen bed and the Den has a queen sleeper sofa.
If you're planning on staying here, you can take advantage of their facilities such as their marina, lake decks, lake area restroom, and beach access. It's a peaceful and secluded lodging option but is conveniently located near downtown McCall and other popular destinations. Check the lodge rates here.
2. Aspen Village 86
Whether you're visiting McCall for a family vacation or a romantic getaway in Idaho, Aspen Village 86 offers a comfortable and convenient accommodation option.
They offer a children's playground and a nearby ATM machine which is rare in most lodges. The rooms at Aspen Village 86 are designed to provide both comfort and convenience. Each room is equipped with essential amenities, including a fridge, oven, coffee machine, and a desk. The private bathrooms feature a shower, along with complimentary toiletries and a hairdryer.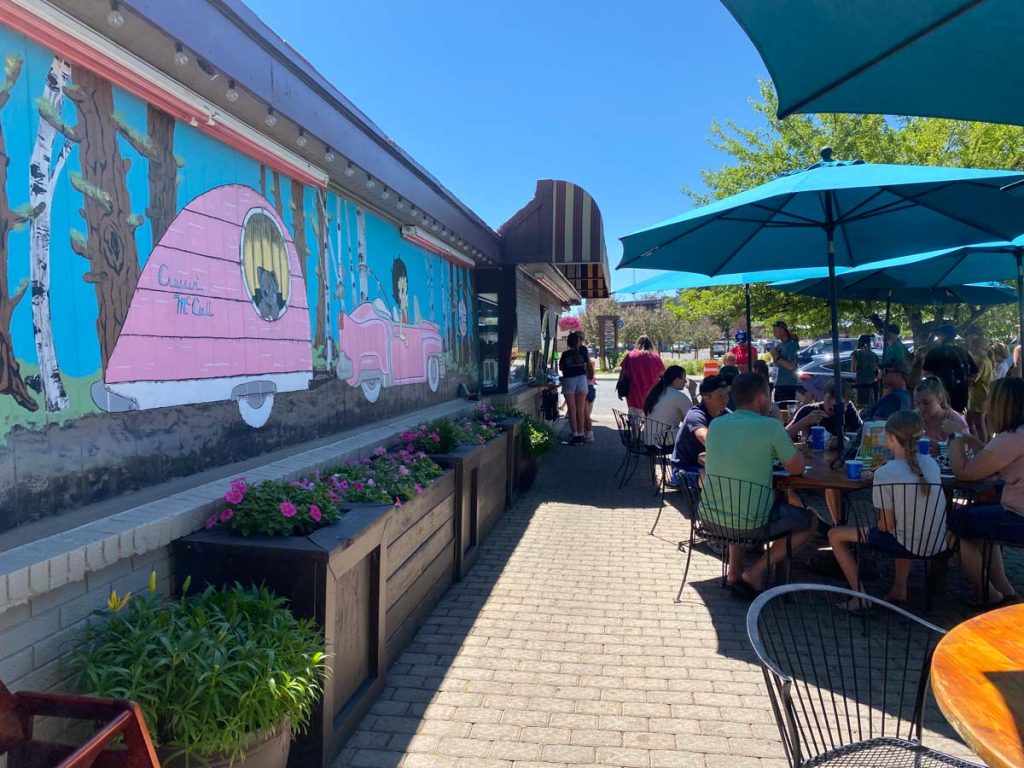 Aspen Village 86 is ideally located in McCall, making it a great choice for those looking to engage in outdoor activities. Guests can take advantage of the surrounding natural beauty by enjoying activities such as skiing and cycling, available right on their doorstep. Check the lodge rates here.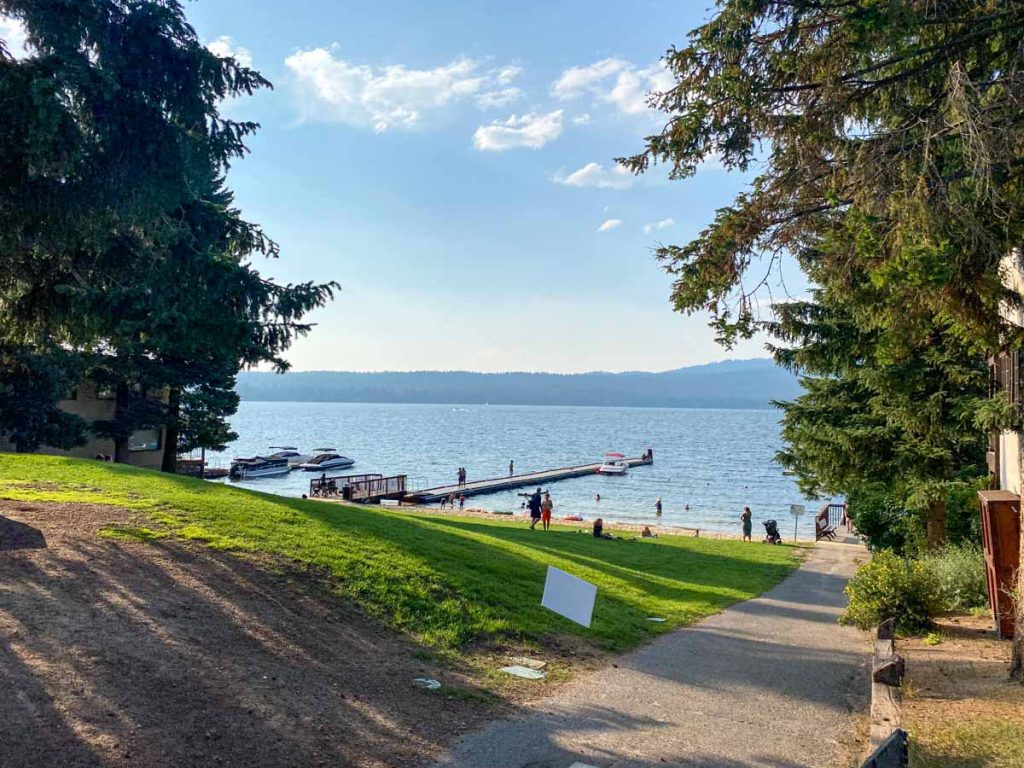 3. Scandia Inn
Located in downtown McCall, Scandia Inn offers a charming and cozy lodging option for your stay. This historic inn provides a unique and nostalgic atmosphere that captures the essence of McCall's heritage.
Scandia Inn features comfortable rooms with rustic decor, reminiscent of a mountain lodge. Rooms are equipped with a variety of bedding options, including queen or king beds, to accommodate different guest preferences. Some of their amenities include a spa tub, complimentary breakfast, an outdoor entertainment area, and free Wi-Fi.
It's a place where you can relax and explore the surrounding views of Payette Lake and Ponderosa State Park. Click here to see rates.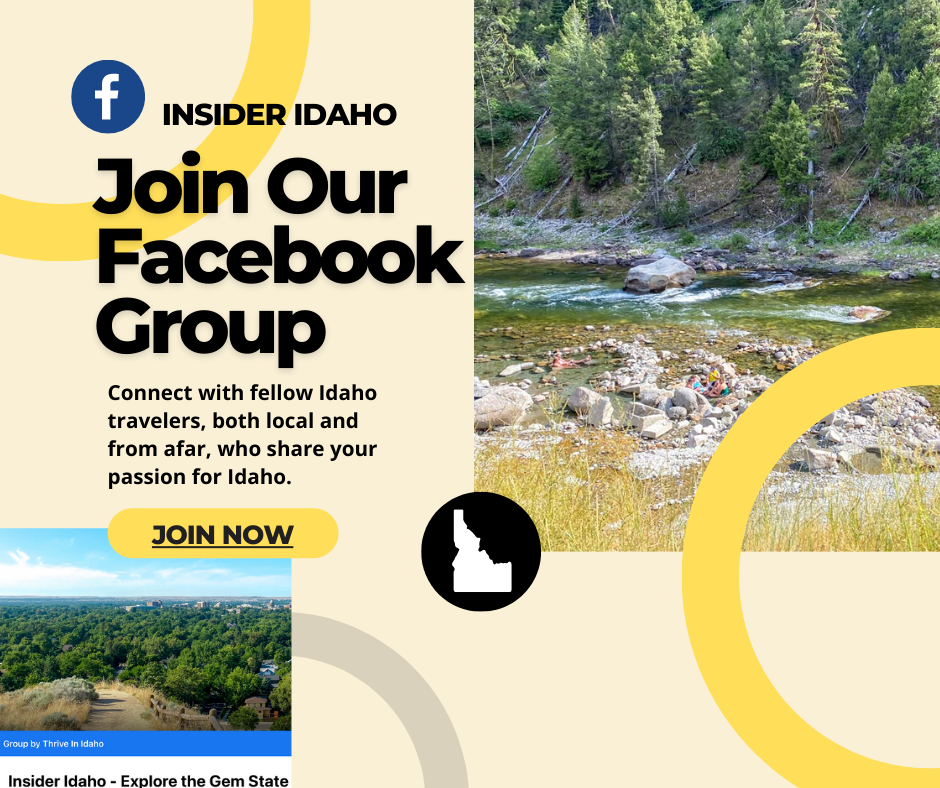 4. Brundage Bungalows
A true rustic lodge experience awaits you at Brundage Bungalows. Nestled in the forested area near the street from Payette Lake, Brundage Bungalows offers a unique and authentic lodging option in McCall, Idaho. Their cabins are known to be cozy and rustic and are perfect for large groups or families. It's a rustic and beautiful place with a stunning view of the Payette Lake.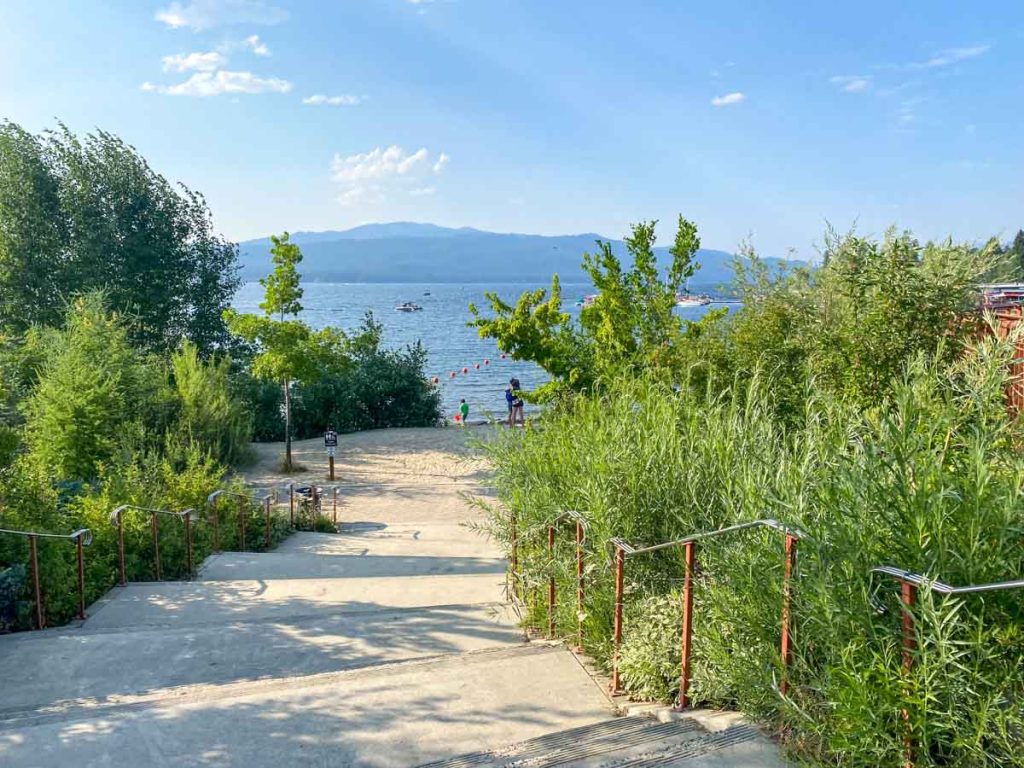 The bungalows feature comfortable beds, a private bathroom, a seating area, and a kitchenette or full kitchen, allowing you to prepare your meals and enjoy the convenience of a home away from home. Click here to view rates.
5. Best Western Plus McCall Lodge & Suites
The Best Western Plus McCall Lodge & Suites is only 2 miles away from Ponderosa State Park and Payette Lake, 11 miles away from Brundage Mountain Ski Resort, and 7 minute's drive from the McCall Golf Club.
What's great about this lodge is that they have a heated indoor pool, Wi-Fi access, a fitness center, a hot tub, and a sauna. It's more like a hotel than a B&B with modern and comfortable amenities, making it the perfect accommodation for those who want to enjoy their stay in McCall. Check the rates here.
6. Worldmark McCall
If you're looking for a convenient and comfortable lodging option in McCall, Worldmark McCall is worth considering. This resort is located in the heart of downtown, offering easy access to shops, restaurants, and attractions.
Worldmark McCall features spacious and well-appointed condominium-style units. Each unit is equipped with modern amenities, including a fully equipped kitchen, a game room, and even a living and dining area. The resort also offers amenities such as an indoor pool, spa tub, fitness center, and barbecue facilities.
While you're here, McCall Golf Club and The Cove Spa are a must-visit! Check Worldmark McCall lodge rates here.
7. Third Street Inn
A cozy and charming place with a comfortable homey atmosphere, Third Street Inn is located in the heart of McCall. It's a great place for couples or small groups who are looking for affordable and comfortable accommodation.
It's conveniently located among the mountains and lakes, rivers, and wide-open spaces of the Payette National Forest. This 3-star inn is loaded with luxurious amenities such as a jacuzzi, free Wi-Fi, and an indoor pool. They also have 24-hour reception, laundry facilities, and a 24-hour business center. Check the rates here.
Note that this is a short drive away from Donnelly and Cascade, so if you're looking for hotels in Cascade Idaho, or in Donnelly, this is the perfect place! You'll find yourself surrounded by all the beautiful scenery that North Idaho has to offer.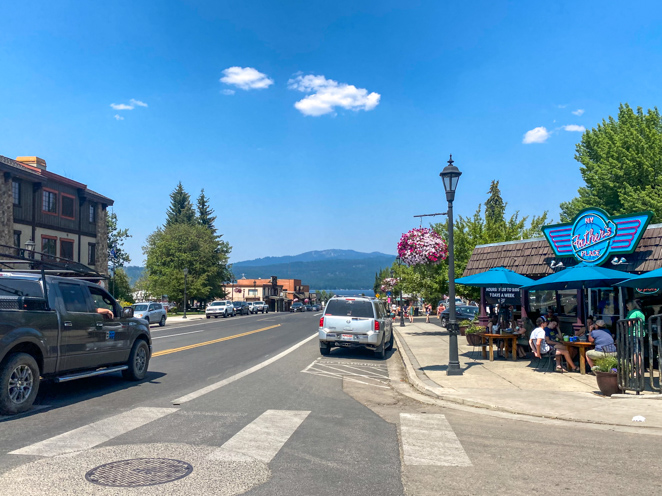 That's all for now! If you're looking to visit McCall, Idaho, and want to stay in the area then these are some of the best accommodations to choose from. Each one offers something unique and has its own charm, so pick the one that fits your needs best!