Looking for the best things to do in Cascade Idaho? With its incredibly beautiful nature, outdoor recreational activities, and plenty of things to do, this small town has so much to offer.
Located just 2 hours north of Boise, and only 40 minutes south of McCall Idaho, Cascade is an ideal Idaho getaway spot.
If you're considering planning an Idaho road trip for this summer, such as from Moscow ID to Boise ID, then be sure to include Cascade ID as one of the stops. There are many things to do in Cascade including camping, ice fishing, mountain biking, horseback riding, whitewater rafting, skiing, and hiking, you name it.
If you're planning on going to Cascade Idaho and you're not sure where to start, here's a list of the 12 best things to do in Cascade Idaho.
THIS ARTICLE MAY CONTAIN COMPENSATED LINKS. PLEASE READ OUR DISCLAIMER FOR MORE INFO.
Where To Stay in Cascade Idaho
Before you dive into all the things to do, the top pick of a great place to stay in the small town of Cascade is Hotel Nobo Cascade. Located in the heart of the town, this is one of the best Cascade ID hotels.
Or, you can combine your trip to Cascade with a visit to McCall and you may want to decide to stay at a hotel in McCall Idaho.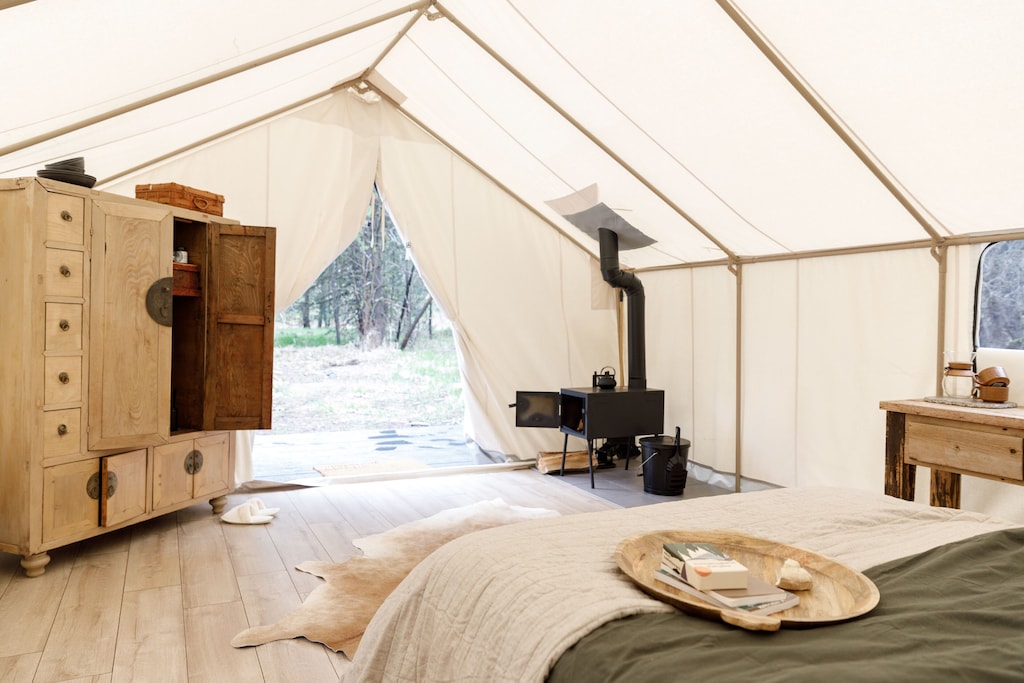 Now, if you're thinking about doing some glamping in Idaho then you will be happy to learn that there is a canvas tent located on the shores of Lake Cascade you can stay in with Wapiti Way: Canvas Tent Glamping. What a fun way to get into nature on a romantic getaway in Idaho with your partner.
12 Things To Do In Cascade Idaho
1. Go Whitewater Rafting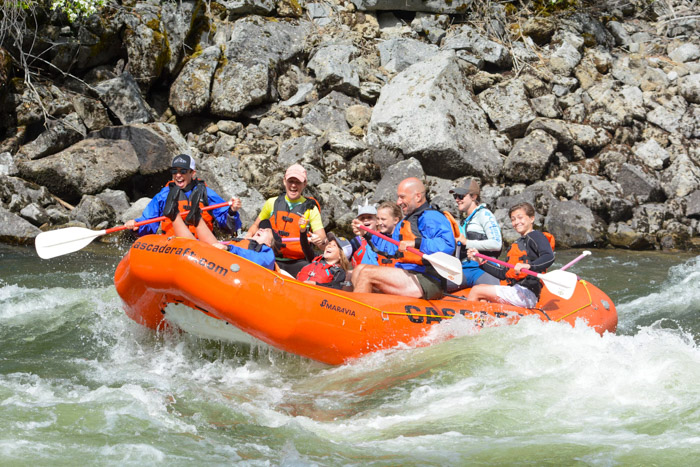 Idaho is known for it's whitewater rafting, and visiting Cascade Idaho will put you near the center of some incredible rafting opportuntities. Located just off the Payette River, Cascade is only a short drive to a few whitewater rafting outfitters in Banks, Idaho.
Located on the confluence of the North Fork and the South Fork of the Payette River, the small town of Banks provides an incredible place for rafting. Check out Cascade Raft and Kayak and decide on doing a half day or a full day rafting excursion.
2. Hike or Camp At Lake Cascade State Park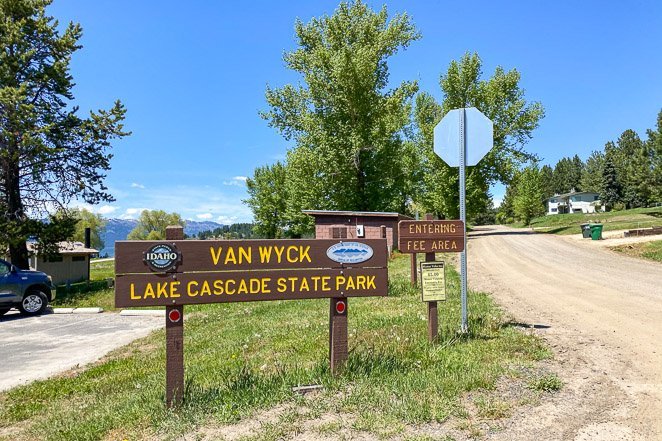 Lake Cascade State Park is one of the most visited places in Cascade. Located near the city center, this park has plenty of hiking trails for all levels, as well as a range of activities such as swimming, cross country skiing, fishing, and picnicking.
If you're looking for an idyllic spot with plenty of outdoor activities, Lake Cascade State Park is the place to be. There's a beach, campsites and a boat launch area at Van Wyck Campground; not to mention the stunning views! If your idea of a perfect day involves exploring nature and soaking up some sun, then Cascade State Park won't disappoint.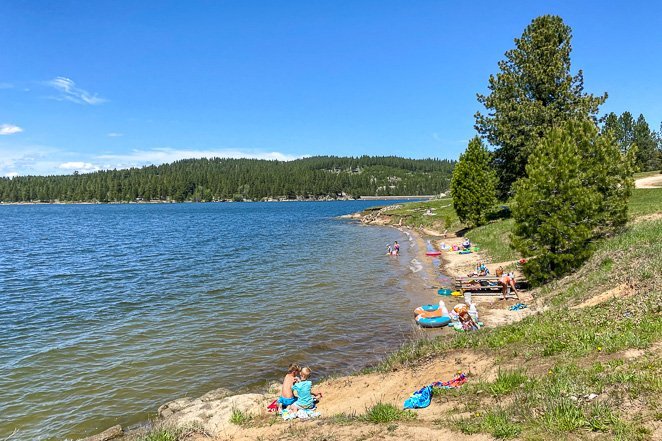 If you're searching for the ultimate nature experience, this is the place to be. The Cascade Lake a relaxing place to take a break from your everyday routine and get back in touch with nature.
3. Enjoy the Natural Hot Springs in Warm Lake
The Trail Creek Hot Springs are a must-do while in Cascade ID. The hot springs are located 40 minutes East of Cascade offering some therapeutic and relaxing benefits. Swimming in the natural hot springs is a great way to experience Idaho's primitive beauty.
You might be surprised to find other hot springs in Idaho outside of Cascade. With different temperatures and beautiful views, this is a great way to connect with nature and experience something unique on your Warm Lake day!
4. Stay At Warm Lake Lodge
If you're looking for a place to stay while near Cascade, then Warm Lake Lodge should be one of your top choices. It's one of the best places around and will let you experience all that Southwest Idaho has to offer.
The Warm Lake Lodge offers 7 rustic cabins, 5 small campsites, and 250 years of family fun. You can also take a walk around the lake, rent boats and explore nature while you stay here.
The lodge offers plenty of activities such as horseback riding, fishing, boating, and more. Plus, you can enjoy the wonderful view from the lodge's restaurant and waterfront porch. A mere 26 miles from Cascade lies in the Boise National Forest biggest natural lake, a charming destination that is sure to provide an unforgettable experience.
5. Experience Cascade Aquatic and Recreation Center
Are you looking to workout or do some physical activities while staying in Cascade Idaho? The Cascade Aquatic and Recreation Center offers plenty of activities to keep you in shape.
This place is open all year round, so you can enjoy swimming, weight lifting, basketball courts, an indoor track and more. They offer variety of fitness classes to those who wanted to stay fit, some of it are such yoga and Pilates.
The center also features an indoor pool, which is great for families looking to spend the day out with the kids. There's also a weight room complete with cardio and strength equipment.
6. Do Water Activities and Visit Kelly's Whitewater Park
Kelly's Whitewater Park is the place to be if you're looking for some water fun. Located in Cascade, this park that opened in 2010 offers a chance to see kayakers take the plunge, along with some other fun activities.
The park consists of a river, some rapids, a splash pad and whitewater rafting that could really get the adrenaline going. You can also rent kayaks, inner tubes and rafts for a great day on the water.
The park also has other features such as a beach volleyball court, climbing walls and picnic areas to make your stay even more enjoyable. If you're looking for some exciting outdoor fun while in Cascade Idaho, this is definitely
7. Camp At Water's Edge RV Resort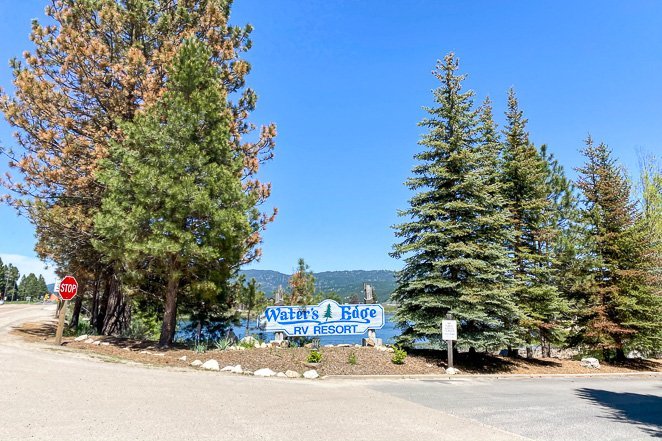 If you're on the search for more water activities and plan on bringing your RV into Cascade, then Water's Edge RV Resort is the place to be. This resort offers plenty of activities for those looking for a fun outdoor experience.
Nestled on the outskirts of town, Water's Edge RV Resort is just off HWY 55. It's located on the Payette River so you can enjoy the beautiful views and experience fishing, canoeing, kayaking, and paddle-boarding.
From full-hookup campsites to kayaks, SUPs and cabins for rent – this recreational getaway has something for everyone! In addition to these great amenities, there's also an outdoor volleyball court perfect for summertime fun with family and friends.
8. Go Fishing in Cascade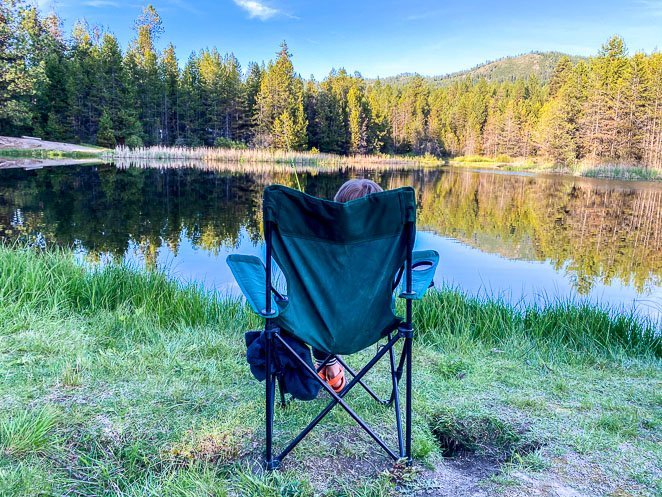 Whether you're looking for a leisurely day of fishing on Lake Cascade or an adventure along the Payette River, you can find it in Cascade Idaho. The Payette River and Lake Cascade are both great places to catch trout and other fish species.
If you're looking for more of an adventure then head off to some of the nearby streams where you can do some fly fishing.
9. Stay At North Shore Lodge
Whether you're looking for a cozy stay near Warm Lake or simply need a place out in nature and away from the hustle and bustle to kick back and relax – North Shore Lodge is the perfect spot. This lodge offers breathtaking views of Warm Lake, as well as plenty of activities to keep guests entertained.
Guests can spend the day exploring trails around the lake or rent their own boat and cast out for some trout. They can also enjoy kayaking, canoeing and other water activities in the area.
North Shore Lodge is a 26 mile drive from Cascade proper, and they offer cabins and family-style lodging. This makes it the perfect spot to get away from the hustle and bustle of town, while still being close enough to explore all of Cascade Idaho's offerings.
10. Go Horseback Riding at 4D Longhorn Guest Ranch
Whether you've come to take in the awe-inspiring mountain views or experience life on a working ranch, 4D Longhorn Guest Ranch is the perfect destination for your next getaway. Nestled among Cascade ID's picturesque mountains, this guest ranch offers an unforgettable stay.
4D Longhorn Guest Ranch is the place to go for an original cowboy experience. During your stay, you can go on scenic trail rides and longer overnight trips. You'll also have the chance to learn some basic horsemanship skills, such as lassoing, grooming, and proper riding techniques.
You can go sightseeing while horseback riding on their backcountry terrain. If you're feeling adventurous, then book a camping trip and enjoy the endless views of nature around you. The ranch also offers unique lodging choices, including cabins, RV sites, and tent camping.
11. Go Golfing at Lake Cascade Golf Course
Golfers of all skill levels can enjoy a day at Lake Cascade Golf Course. Located just a few minutes away from downtown Cascade, the 9-hole facility is surrounded by lush forests and stunning mountain views.
The course also offers a pro shop, driving range, and putting green for practice. Plus, you can grab a bite at the Lake Cascade Grill after your round.
12. Experience Skiing at Tamarack Resort in the Winter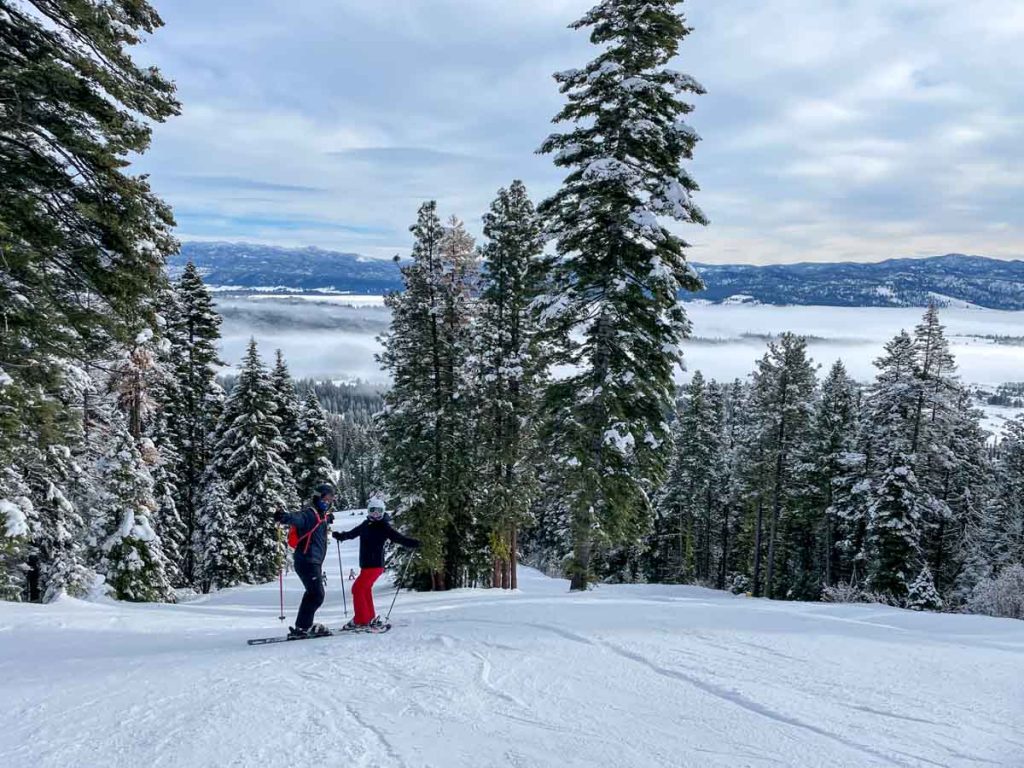 If you're looking for a challenging backcountry terrain to do nordic skiing or downhill skiing, look no further than Tamarack Resort. With its 3,600 acres of terrain and top-notch facilities, it's the perfect spot for a winter getaway.
The resort offers some amazing options for skiers of all skill levels, from groomed runs to steep chutes. You can also enjoy snowshoeing, snowmobiling or tubing.
Tamarack Resort is located about 25 miles from downtown Cascade and offers ski-in/ski-out lodging options. So whether you're looking for a weekend retreat or a full week of skiing near Boise – this is the spot for you.
Other Places to Visit in Idaho
Overall, whether you're in it for the scenery or want to get in some activity – Cascade, Idaho is the perfect destination. With its easy access to recreation, entertainment, and history – there's something for everyone here. So plan your next trip to Cascade, Idaho today!
Our list didn't stop from there. If you're looking for more things to do while you're still in Idaho or planning on going to Idaho, here are some of the must visit and things to do near Cascade, Idaho!