Are you getting ready for your next McCall Idaho winter trip? McCall is known for many fun activities, and the winter season is no exception. McCall, ID is the perfect destination for all kinds of outdoor activities and plenty of entertainment for everyone to enjoy, specifically McCall Idaho winter activities.
Located just a 2 hour's drive north of Boise, McCall is a popular Idaho road trip destination for short weekend getaway.
McCall in the summer is known for its many outdoor activities like hiking, camping, swimming, boating, and more. But wintertime is a great time to visit McCall as well.
One of the main attractions is skiing and snowboarding at Brundage Mountain Resort, located just a short drive from McCall. However, the popular Winter Carnival in McCall brings in many families each winter with so many things happening around it that we'll dive into below.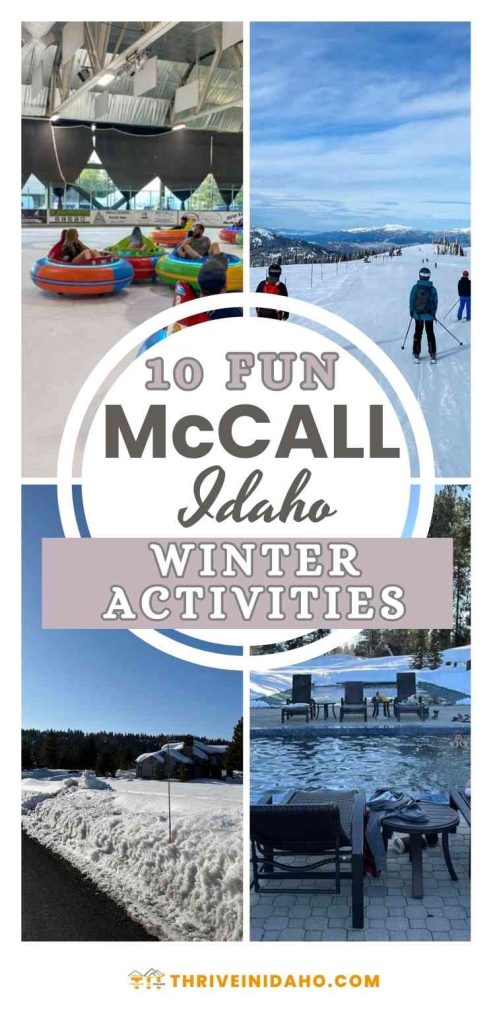 So, if you want to know more about the great winter activities that McCall, Idaho, offers, read on!
THIS ARTICLE MAY CONTAIN COMPENSATED LINKS. PLEASE READ OUR DISCLAIMER FOR MORE INFO.
Where To Stay in McCall Idaho
First, if you're planning a weekend in McCall you'll need a place to stay. Below are some of our top picks.
A perfect escape to the mountains of Idaho, the Brundage Bungalows are situated near Brundage Mountain Resort and only minutes from downtown McCall. With both one and two-bedroom units, the resort offers private hot tubs on decks with views of Brundage Mountain and Payette Lake.
These are part of our top winter McCall Idaho lodges because it's near Brundage, which is great for skiing and snowboarding, and has a hot tub to relax in after a day on the slopes.
A cheaper option to the Brundage Bungalows, the Brundage Inn can be found in downtown McCall. The inn offers easy access to all the restaurants, shops, and activities McCall offers. The Inn is near Rotary Park and The Cove Spa & Fitness Center.
This budget-friendly option allows you to stay in the heart of McCall without breaking the bank.
Enjoy a luxurious indoor stay near Payette Lake. This Best Western Plus Lodge & Suites offers complimentary hot breakfast, an indoor pool with a hot tub, and all rooms are equipped with fridges, microwaves, and coffee makers.
Click here to check rates and make a reservation.
McCall Idaho Winter Activities
When Winter hits McCall, the city becomes a village decorated with icicles and snow. For many Boise families, McCall is the go-to winter destination. There's much to see and do in McCall during the winter. Here are some of McCall winter activities perfect for your winter vacation:
Go Skiing or Snowboarding at Brundage Mountain Resort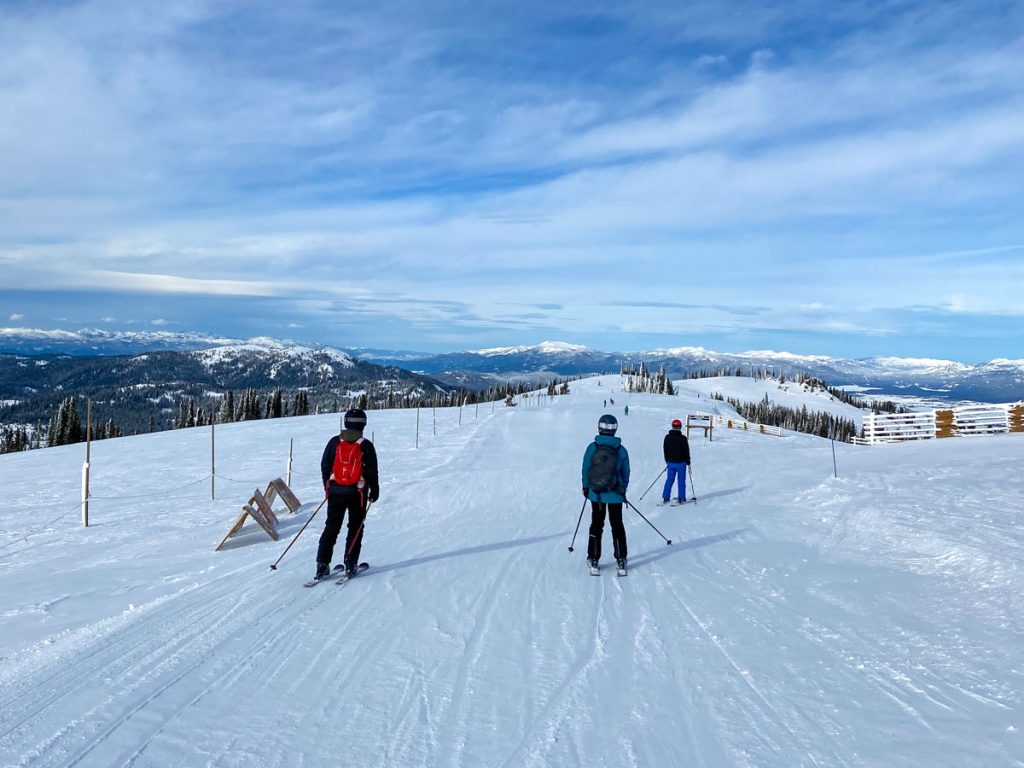 When you say winter, you may initially think of skiing and snowboarding! And the best place to ski and snowboard in McCall is at Brundage Mountain Resort. It offers many slopes and is perfect for both beginners and experts.
If you want to know more about Brundage, I've written a blog about it! Read our Brundage vs. Tamarack Ski Resorts Near McCall Idaho blog here!
Enjoy Lake Activities Or Ice Skating
McCall is located on Payette Lake, but also nearby some smaller lakes. Once they are frozen through, it can be fun to go snowshoeing or even sledding on or near the lakes. Now, if you want to enjoy some ice skating you can either clear a section of the lake from snow, or go to Manchester Ice & Events Center and enjoy some indoor public ice skating.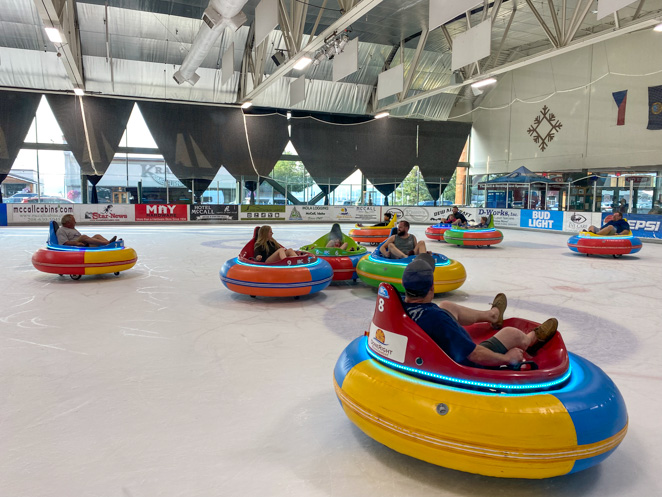 In addition to ice skating, you can enjoy the unique fun of bumper tubing on ice at Manchester Ice & Events Center located in downtown McCall! Our family has done it many times and always has a blast! Even my mom was able to get into her motorized bumper tub and scoot around the ice after my kids, making some fun memories.
Trek at Ponderosa State Park
Go hiking in the winter wonderland of Ponderosa State Park and explore the trails. If you want to take the adventure to a new level, trekking in Ponderosa State Park is perfect. Or, bring along snowshoes! Be sure to bring along your camera and capture the breathtaking mountain scenery of McCall!
Relax at Some of McCall's Hot Springs
Just the thought of hot springs brings a feeling of relaxation. If you're like me, where dipping in hot water in chilly weather makes me feel so comfortable, visiting the hot springs in McCall is something for you.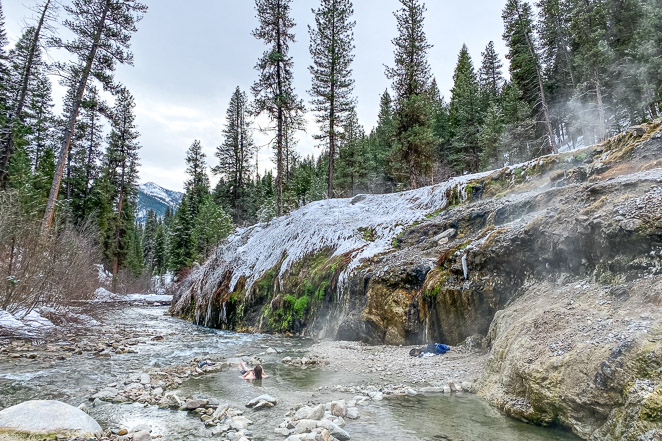 There are a few places to enjoy hot springs in Idaho in the winter such as Gold Fork Hot Springs, Kirkham Hotsprings, or Burgdorf Hot Springs. You can relax in the warmth and enjoy some of Idaho's breathtaking views.
Dine at the Local Restaurants
If you're looking for great eats, then McCall is the place to be. Home to many local restaurants and cafes, you can choose from different cuisines even during winter.
McCall also offers various local beers and wines, perfect for accompanying your meals. My family's favorite is the pizza at the Salmon River Brewery!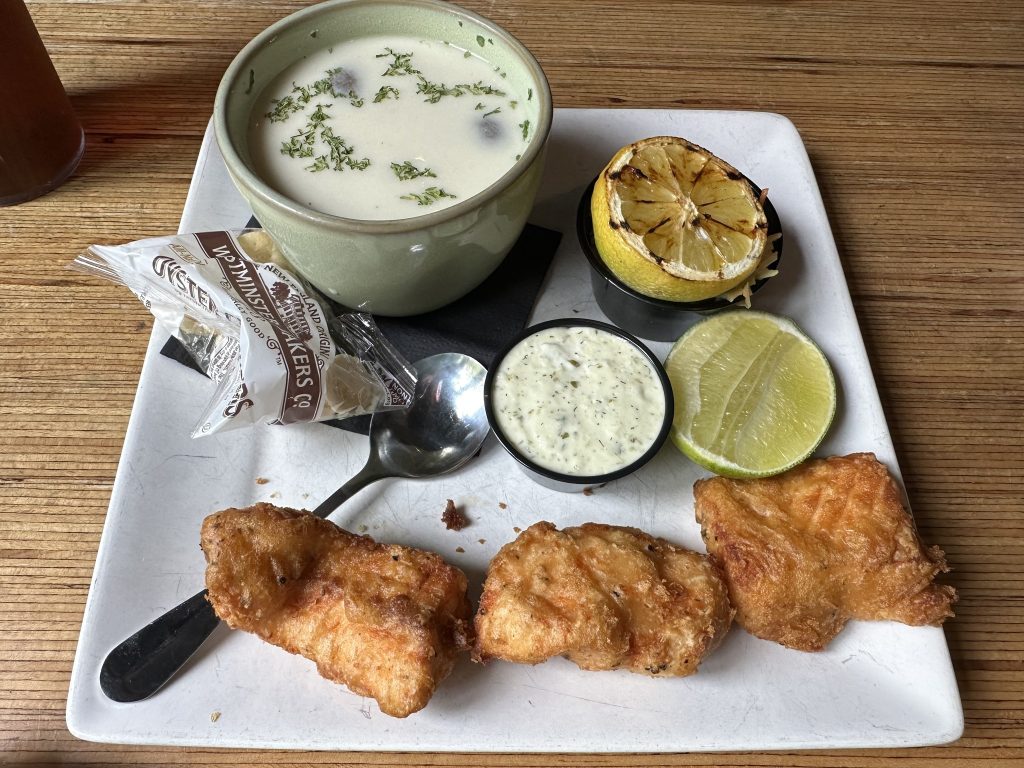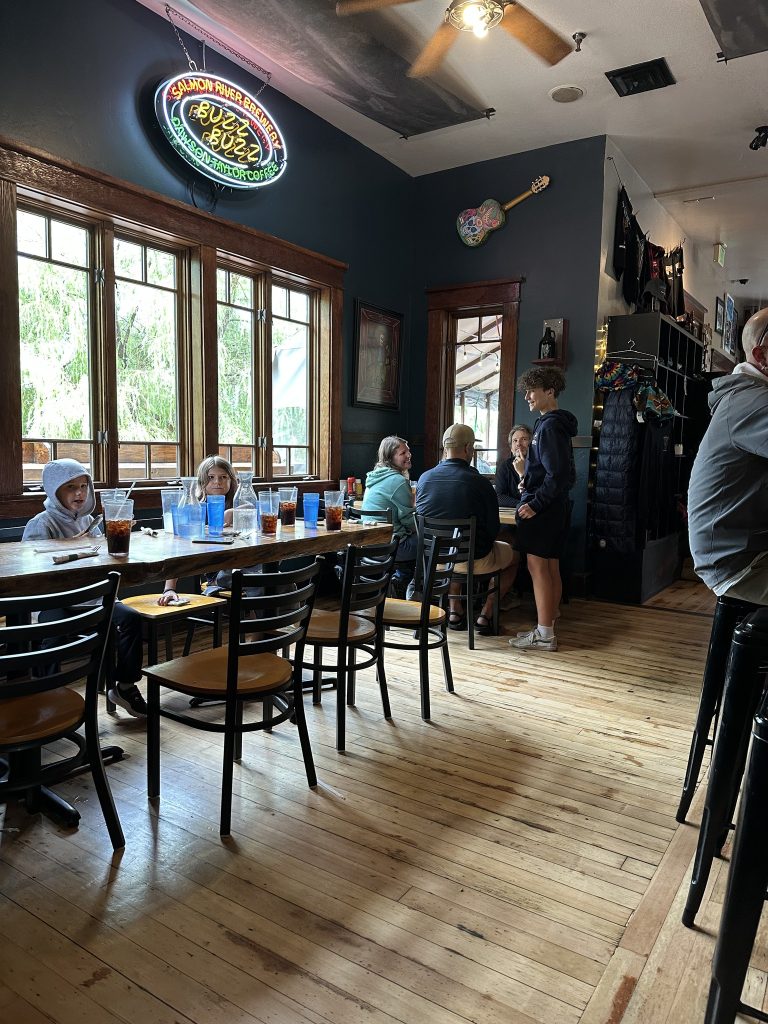 Go Snowmobiling In McCall
Rent a snowmobile and enjoy getting out and cruising around the snowmobile paths inside and outside of McCall. Brundage Mountain is a great place to explore via snowmobile.
Winter Carnival In McCall
One of the most popular winter events in McCall, Idaho, is the annual Winter Carnival. Held usually from January through February, the heart of the winter season, this event offers plenty of activities and entertainment everyone can enjoy, from competitions to live music.
Here are some of the highlights of the annual McCall Winter Festival: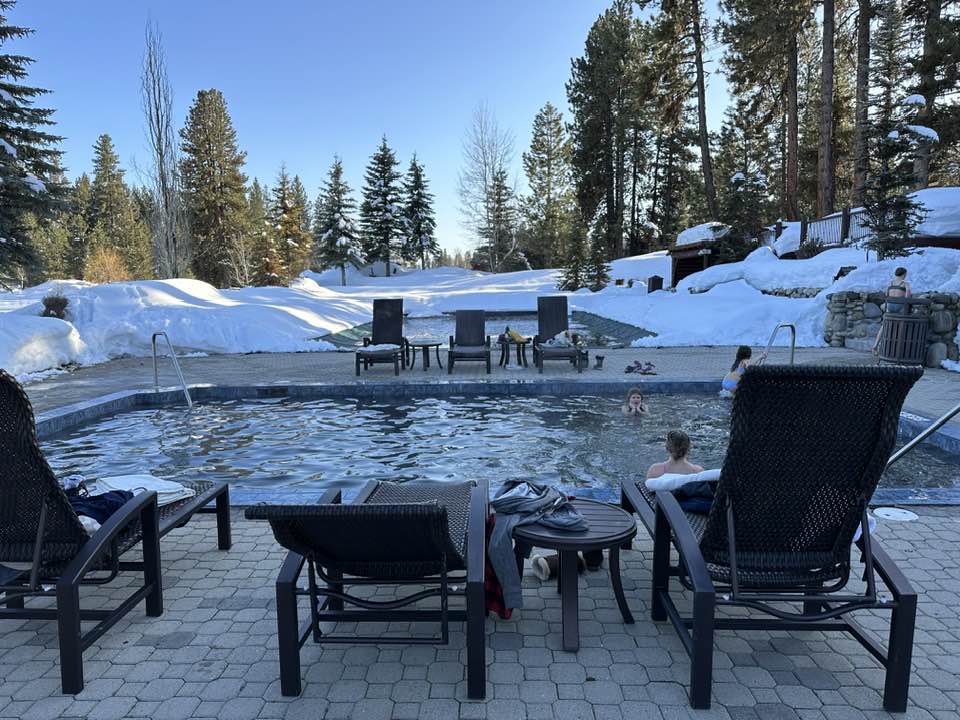 Local Vendors
If you're up for sweet treats or local souvenirs, you will find something during the Winter Carnival McCall! Not only is McCall Idaho winter carnival jam-packed with winter activities, but there are also local vendors to choose from with products for you to buy.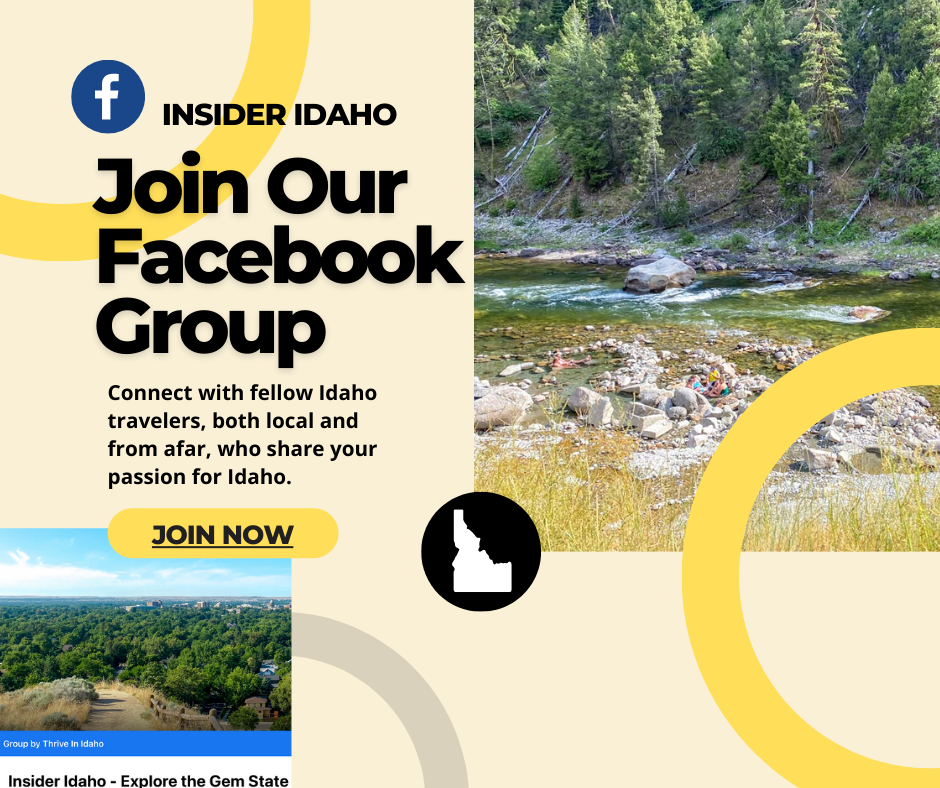 Live Music
What a great way to spend the holiday with some live music; the Winter Carnival is the place to be. Enjoy listening to live bands and performances from local singers and artists as you participate in this winter festival in McCall.
Sleigh Rides
If you're looking for some family-friendly things to do in McCall, then the sleigh rides during the winter carnival McCall Idaho is perfect for you.
Idaho Sled Dog Challenge
Sled dog races are one of the most popular events during the Ice Festival McCall Idaho, and are something you want to attend! Watch as teams compete with their sled dogs and enjoy the excitement of this winter event.
McCall Idaho Ice Sculptures
One of the most significant events during the McCall Idaho Ice Festival is the ice sculptures. See giant structures made of ice, each created with intricate details and design. You will surely be amazed by the Ice Sculptures in McCall Idaho, made by local ice sculptors.
These McCall Idaho snow sculptures have a championship, where the best ice sculptures come from all over to compete against each other.
Christmas In McCall Idaho
If that's how fun the popular McCall Idaho winter carnival is, then Christmas in McCall Idaho can also be a popular time to visit. Different then Christmas in Boise, which usually gets very little snow, McCall displays a winter wonderland each December.
At Christmas time, the whole city of McCall turns into a winter village with icicles and snow. You can explore several areas downtown where you can take pictures of your family surrounded by Christmas decorations.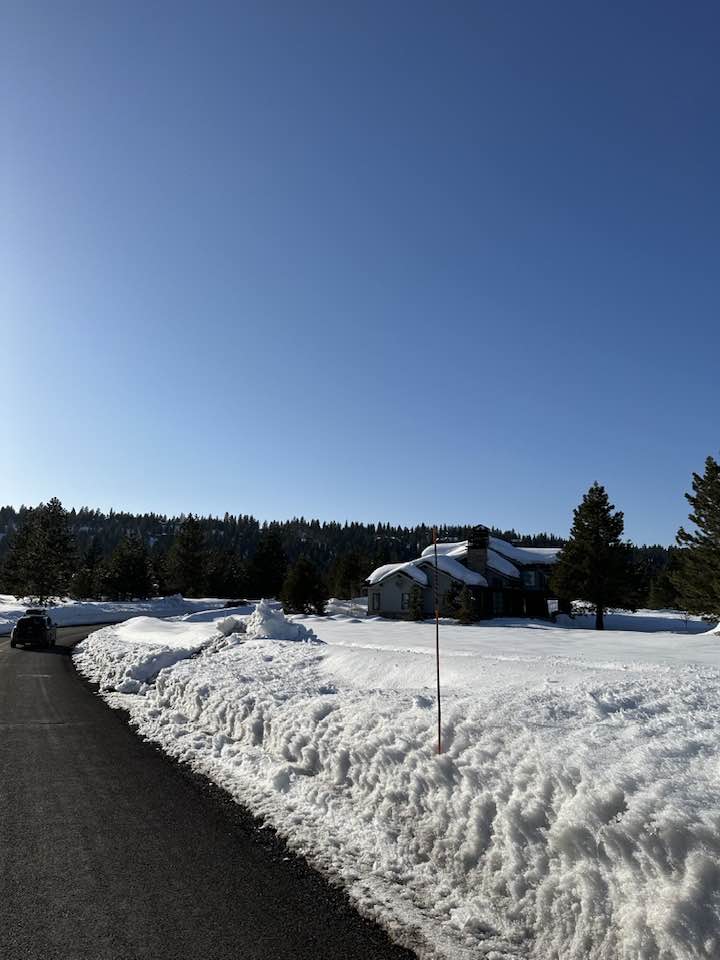 You can also participate in special holiday events such as Santa visits, hot cocoa hours, etc. McCall Idaho Christmas is usually celebrated locally with many family-friendly activities. You can visit Ponderosa State Park and see the beautiful trees covered in snow. Or, go tubing at the Activity Barn just outside of town.
So, if you're looking for a winter vacation with plenty of snow activities and experiences, then McCall Idaho is the place for you.
From skiing and snowboarding to hot springs and holiday events, there's plenty to do and places to visit during your winter vacation in McCall Idaho. So, what are you waiting for? Plan your winter getaway now!