Looking for some of the best things to do in McCall Idaho in summer? If you're planning a summer getaway to McCall, ID you are in for a great surprise.
As someone who has visited McCall several times and experienced firsthand all that this charming mountain town has to offer, I can attest that it's a true gem in the Pacific Northwest. Whether you're an avid hiker, a fishing enthusiast, or you're looking for fun things to do in McCall Idaho, the city has year-round activities, but the summer months bring the most exciting opportunities.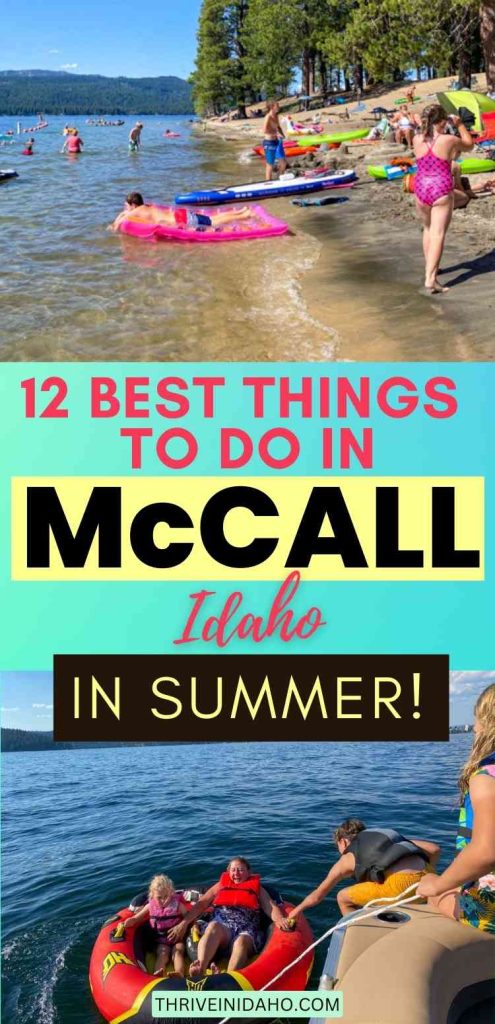 Enjoy the Idaho summer by taking a weekend getaway to McCall. In this article, we'll explore 12 of the McCall Idaho things to do in summer, so you can plan your perfect vacation in this beautiful part of Idaho.
THIS ARTICLE MAY CONTAIN COMPENSATED LINKS. PLEASE READ OUR DISCLAIMER FOR MORE INFO. THIS POST WAS WRITTEN BY JILL GREISING-MURSCHEL, A LOCAL IDAHO MOM AND TRAVEL BLOGGER.
Where To Stay In McCall Idaho
Before you plan a summer weekend away to McCall from Boise or other nearby areas, be sure to book a hotel ahead of time. McCall is a popular summer destination and you don't want to 'wing it' and arrive without reservations. A popular hotel is the Holiday Inn Express and Suites. They offer a free breakfast and an indoor pool. It's also located within walking distance of most places in the small mountain town. Click here to check availability.
Or, you can dive into our detailed post sharing some of the best hotels in McCall Idaho.
12 Things To Do In McCall Idaho In Summer
1. Enjoy Water Activities at Payette Lake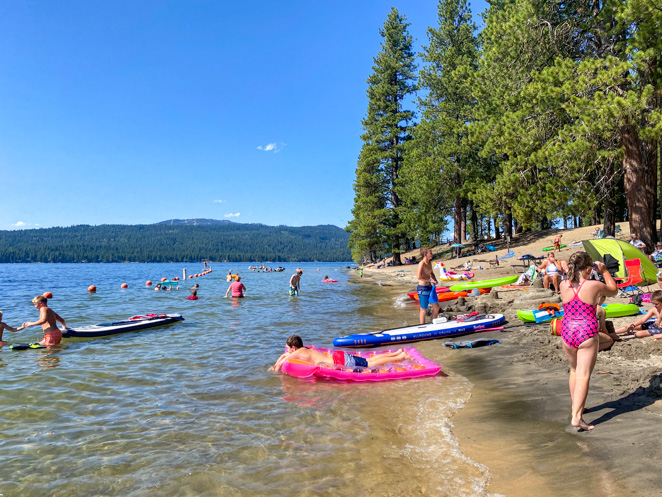 Summer is never complete without dipping your toes in the water and a trip to Payette Lake will be an unforgettable experience. Payette Lake is the crown jewel of McCall and a must-visit for anyone in the area. The lake is crystal clear and surrounded by a breathtaking mountain view.
Some water activities you can try are boating, fishing, paddle boarding, and swimming. The lake is also home to many swimming beaches, perfect for sunbathing and enjoying the scenery. You can rent a boat for the day to explore the lake and its surroundings.
2. Visit Brundage Mountain Resort
Brundage Mountain Resort is a popular destination for outdoor enthusiasts in the summer, offering activities such as mountain biking, scenic chairlift rides, and hiking in McCall Idaho. The resort also features a variety of events throughout the summer, including concerts, festivals, and races.
Brundage has miles of trails and beautiful views from the chairlifts, which makes it a great place to explore the area's natural beauty. Planning to visit Brundage and McCall in the winter months. Then check out our recently published blog post about skiing in Brundage during winter that can help you plan ahead.
3. Camp at Ponderosa State Park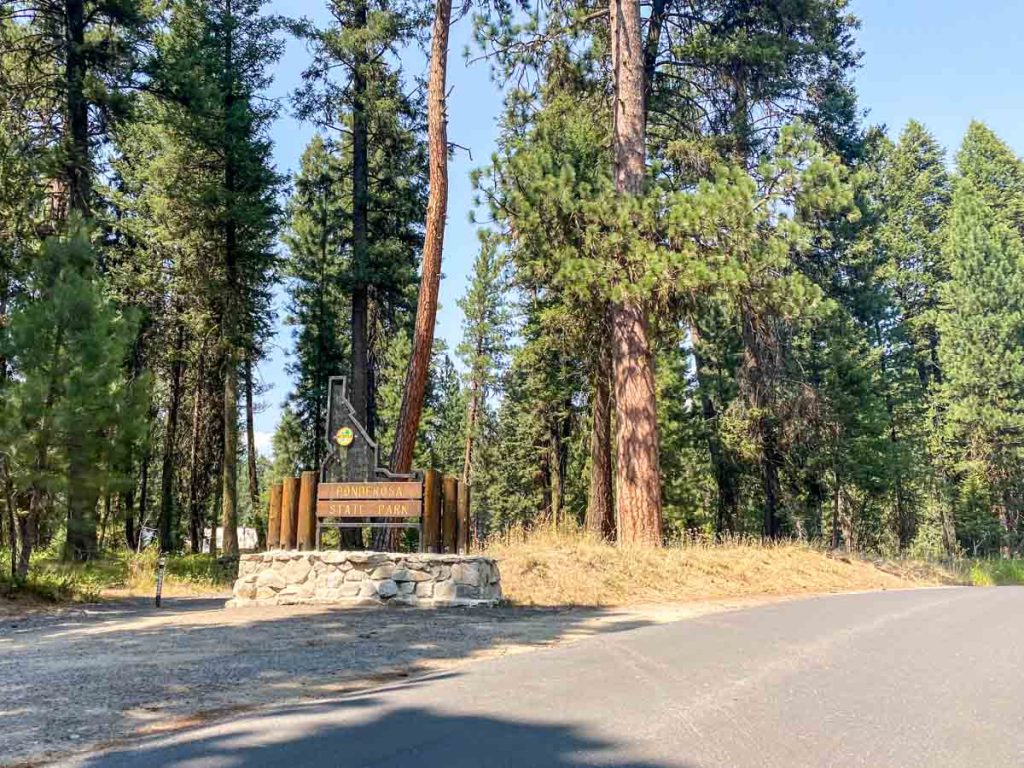 If you're not sure what to do in McCall Idaho summer months, then plan to do some camping. Ponderosa State Park is the perfect spot in Idaho to do just that. During the summer, Ponderosa State Park is one of the most popular places to go to in McCall, Idaho.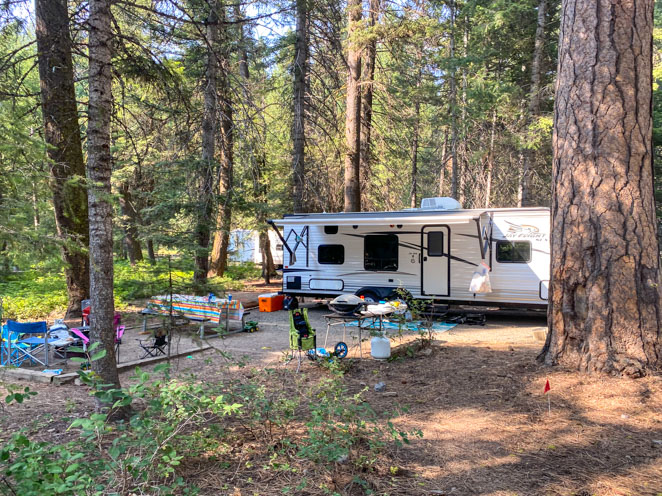 The huge ponderosa pine trees make for some of the most beautiful campsites in Idaho. In addition to camping, there are many activities to do at the state park including hiking, boating, bird watching, biking, and fishing. If you're traveling with an RV or any vehicle, it's best to book a reservation early for the park. Check for updates on their website for the latest information here.
4. Go Mountain Biking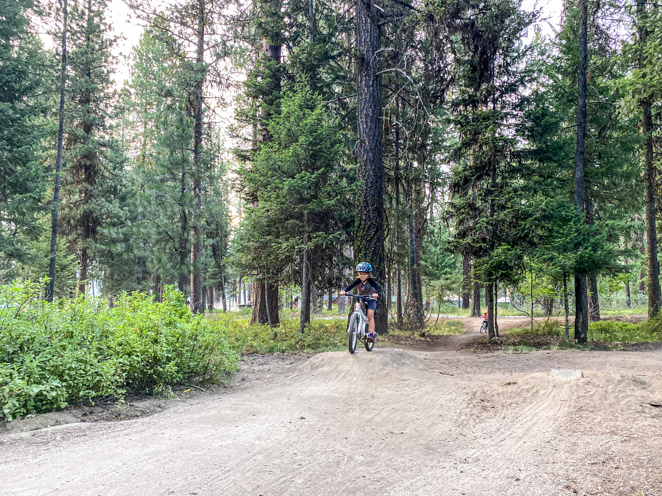 McCall is a mecca for mountain bikers, with plenty of trails to choose from. Ponderosa State Park has some fun bike trails for families and kids, while only being 1 miles away from downtown McCall. If you plan to camp in the state park, bring your bikes and bike into town.
Brundage Mountain Resort is a popular destination for mountain bikers and known for high elevation of McCall ID making it a perfect place to all skill levels.
The bike park at Brundage features lift-accessed trails that allow you to take multiple runs in a day. There are also plenty of trails in the nearby Payette National Forest that offer a more secluded and challenging experience.
5. Go Horseback Riding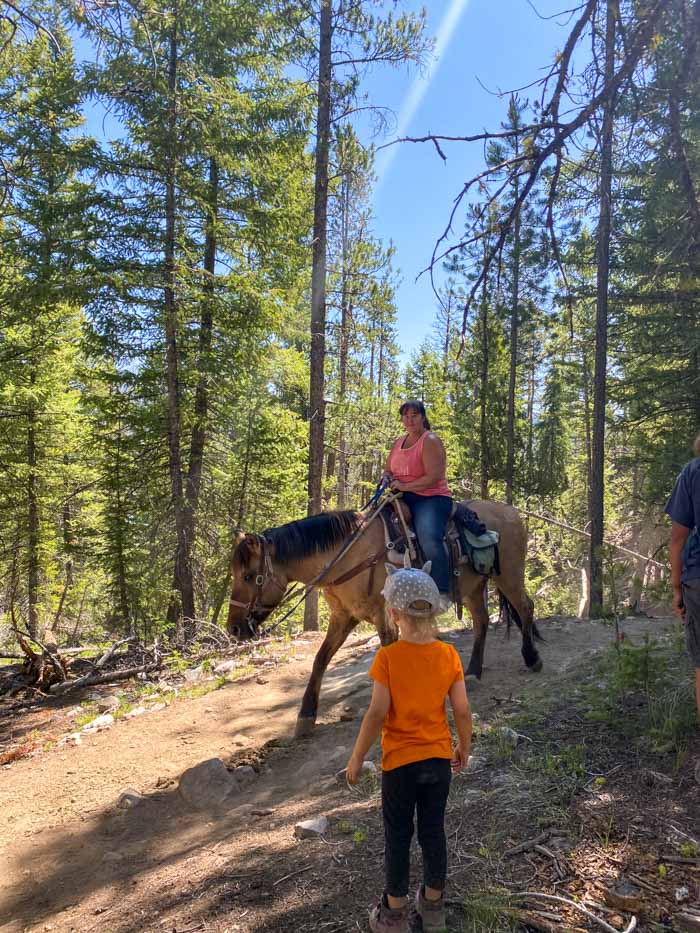 Horseback riding in McCall Idaho is a great way to explore the wilderness surrounding the area. There are a few outfitters near town that offer guided horseback rides through the forest and mountain trails.
Ya-Hoo Corrals, located just outside of downtown McCall Idaho, is a popular choice for horseback riding. They offer guided rides through the Payette National Forest, as well as packaged outdoor adventures that include horseback riding and other activities.
It's a unique way to experience the beauty of the area and get up close and personal with the local wildlife.
6. Rent A Speed Boat or Jet Ski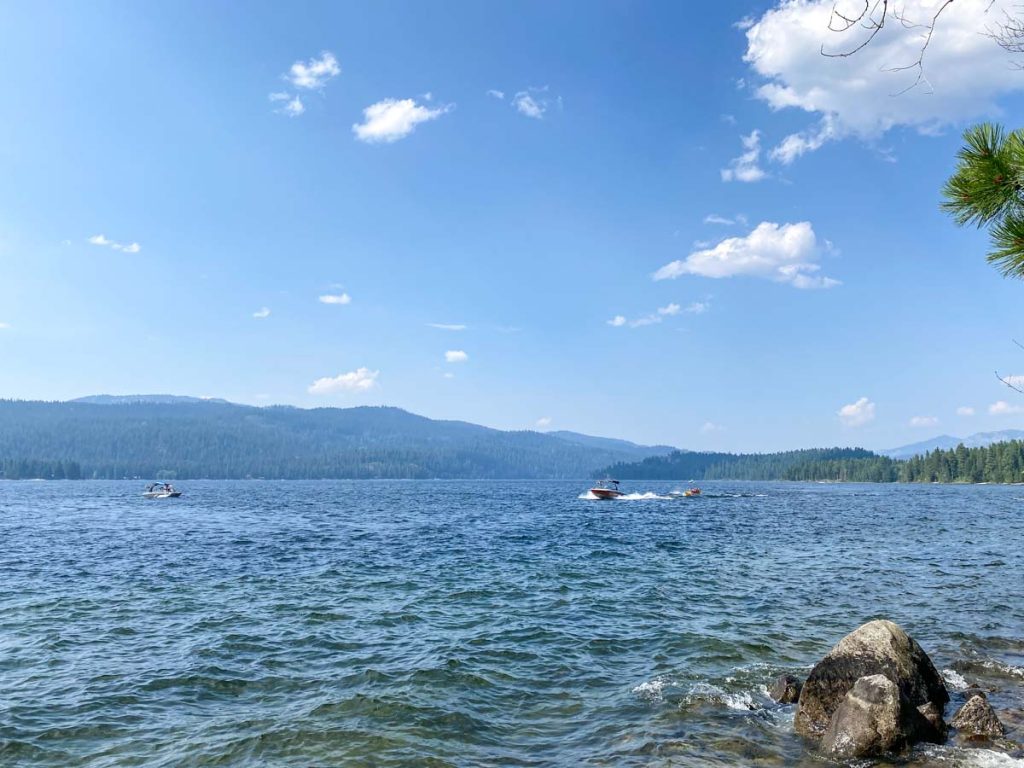 If you want a bit of an extreme adventure, rent a speed boat or jet ski and race the waves of Payette Lake! Renting a high-performance speedboat is an exhilarating way to explore the lake and its surroundings.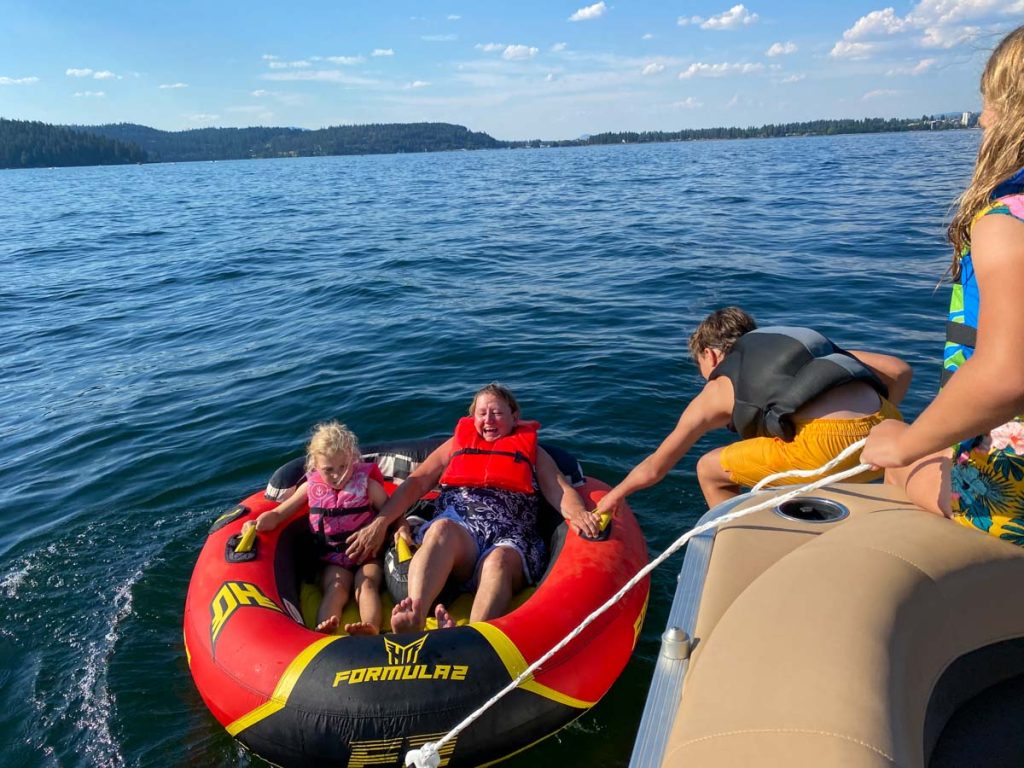 You can cruise around the lake at high speeds, jump over waves and explore nearby coves and islands. Cheap Thrills Rentals is one of the best places to rent a speedboat or jet ski in McCall, and they have a variety of boats and jet skis to choose from.
7. Visit McCall Beaches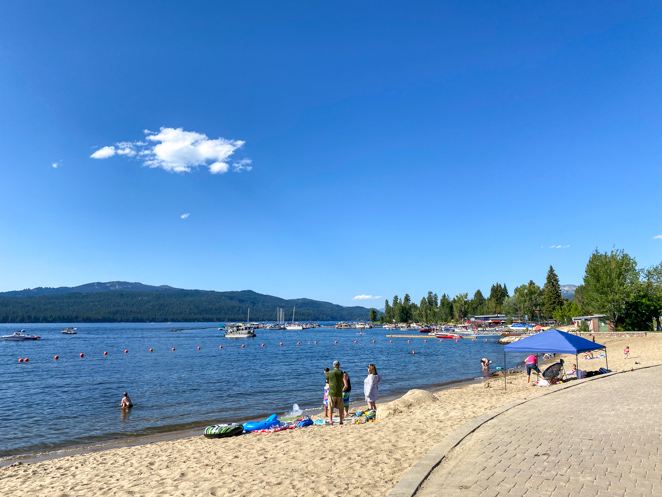 A McCall Idaho summer weekend is not complete without a day at one of the beautiful beaches. With crystal clear waters and sandy shores, the lakeside beaches are piece of paradise in the mountains.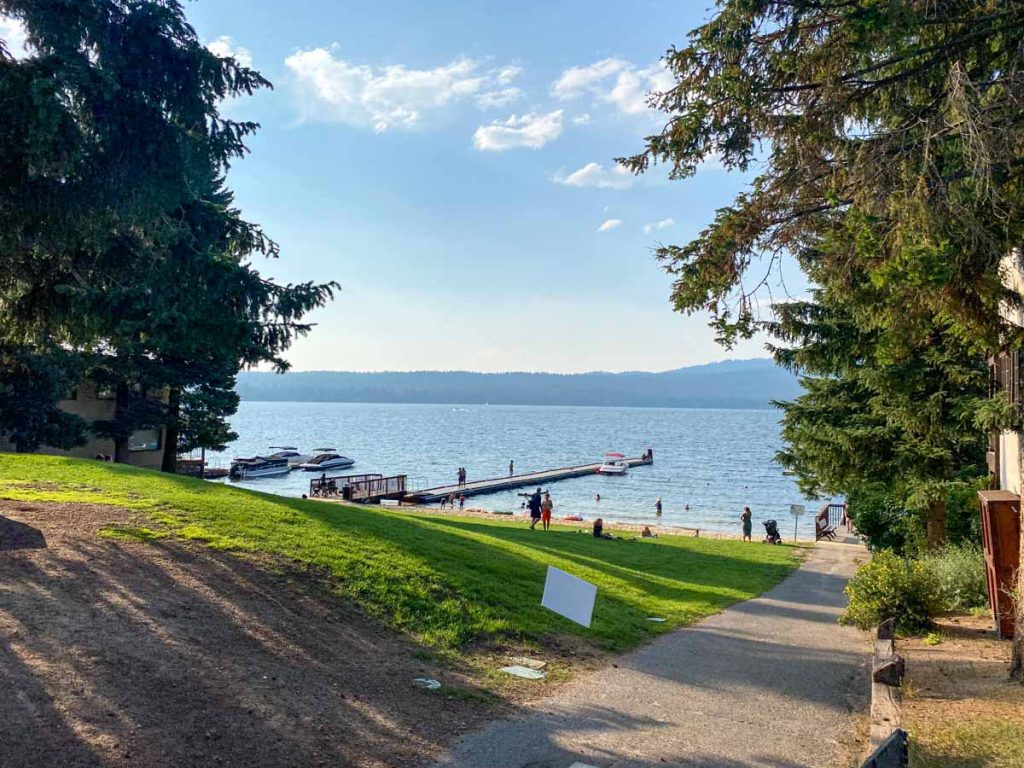 Some of our favorite beaches are the Legacy Beach, Rotary Park Beach, and Ponderosa State Park's Beach.
Legacy Beach – located directly in downtown McCall, this popular beach offers public bathrooms, great sand for the kids to play in and green space for the parents.
Rotary Park Beach – a great spot for picnics with family or friends. It's family-friendly and has a large grassy area for picnics and playing lawn games and easy parking access.
Ponderosa State Park Beach – located just 3 miles North of downtown McCall, this is one of the largest beaches in the area. There's plenty of space to relax, paddleboard or kayak, or just lay out in the sun and enjoy the scenery.
8. Take a Tour at McCall Fish Hatchery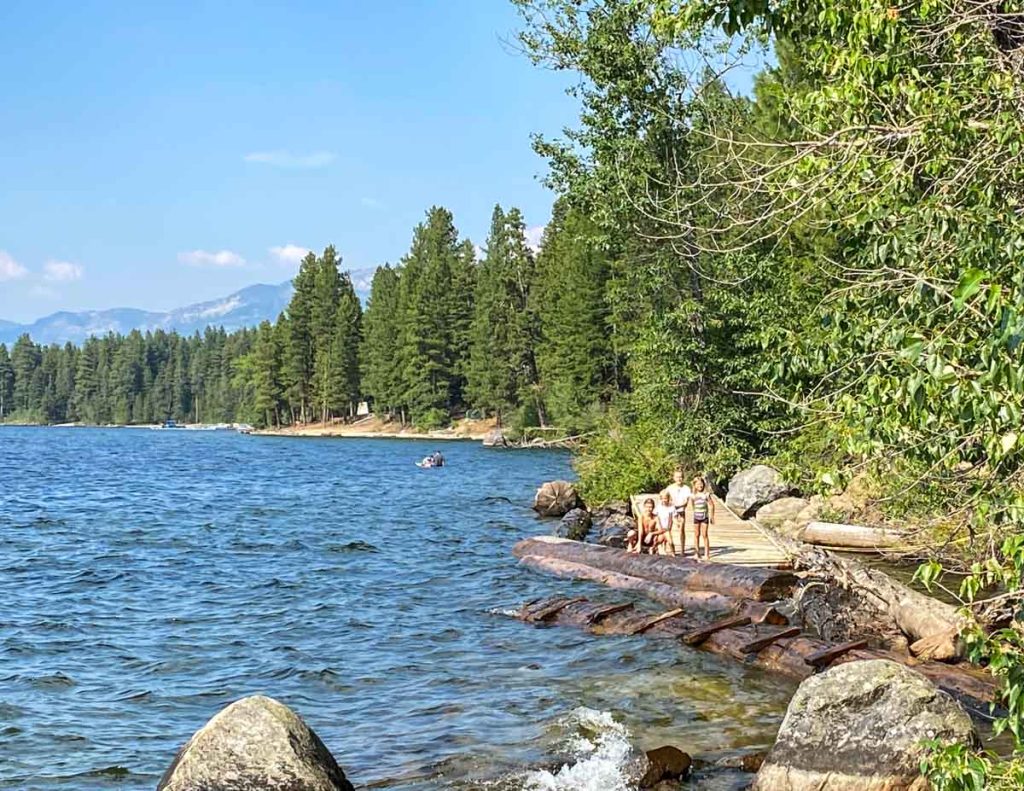 The McCall Fish Hatchery is a great place to learn about the local fish species and the efforts being made to preserve them. Located near the city limits of McCall, the hatchery offers a variety of group tours and self-guided tours, as well as educational opportunities.
The hatchery is open from mid-June through mid-September making it a popular place to visit during the spring and summer months. They open from 8:00 am to 4:00 pm daily, to check for updates, you can visit this website for group tour arrangements.
9. Try Rock Climbing
McCall is home to some amazing rock climbing spots that are perfect for outdoor enthusiasts. There are plenty of bouldering routes to choose from, so no matter your experience level, there's something for everyone.
Whether you're a beginner or an experienced climber, some known spots are the Aspen Boulder and the Lost Shoe Boulder, both located near the city limits of McCall. You can find guided tours and classes as well to help get you started.
10. Relax at McCall Idaho Hot Springs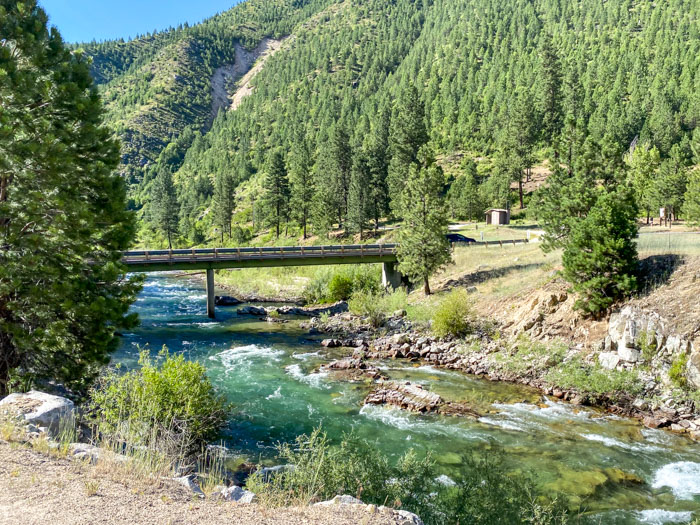 Nothing beats a relaxing and therapeutic soak in one of the popular Idaho hot springs. There are several hot springs near McCall Idaho that you can visit for some much-needed rest.
One of the top hot springs destinations in Gold Fork Hot Springs, Bergdorf Hot Springs, Trail Creek, and Mundo Hot Springs.
11. Enjoy Ice Cream Alley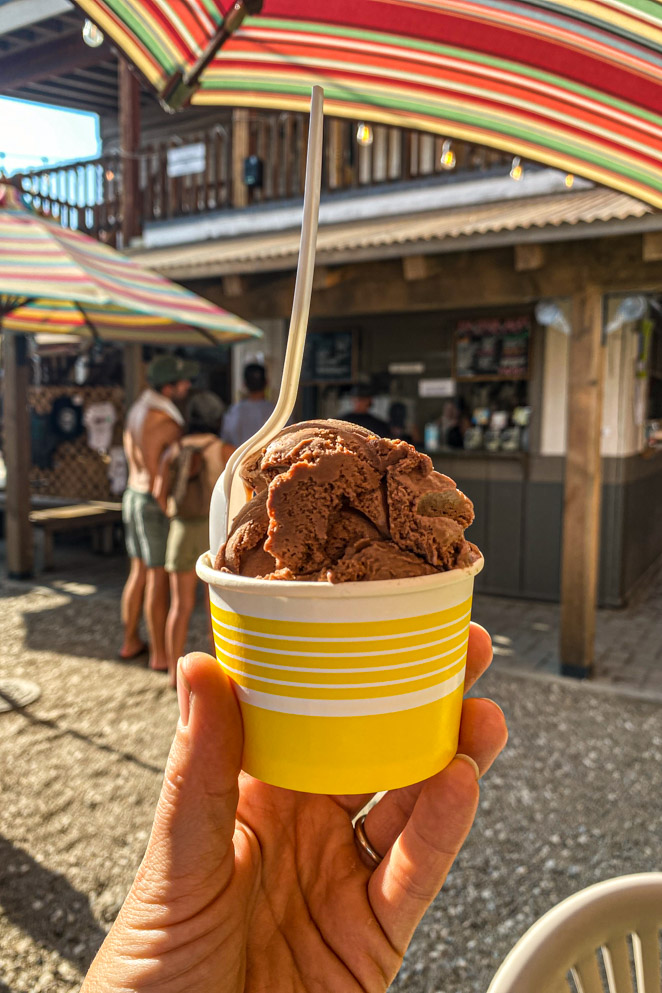 Who doesn't love a cold treat on a hot summer day? Well, in McCall there's a very well known place to visit when it comes to ice cream. Ice Cream Alley is a local favorite, located in the heart of downtown McCall, it's a must-visit spot for some cold and sweet treats!
With over 20 flavors, Ice Cream Alley is the perfect place to cool off with a cold and creamy ice cream cone or a delicious milkshake. Be sure to bring cash and enjoy the outdoor seating.
12. Go Shopping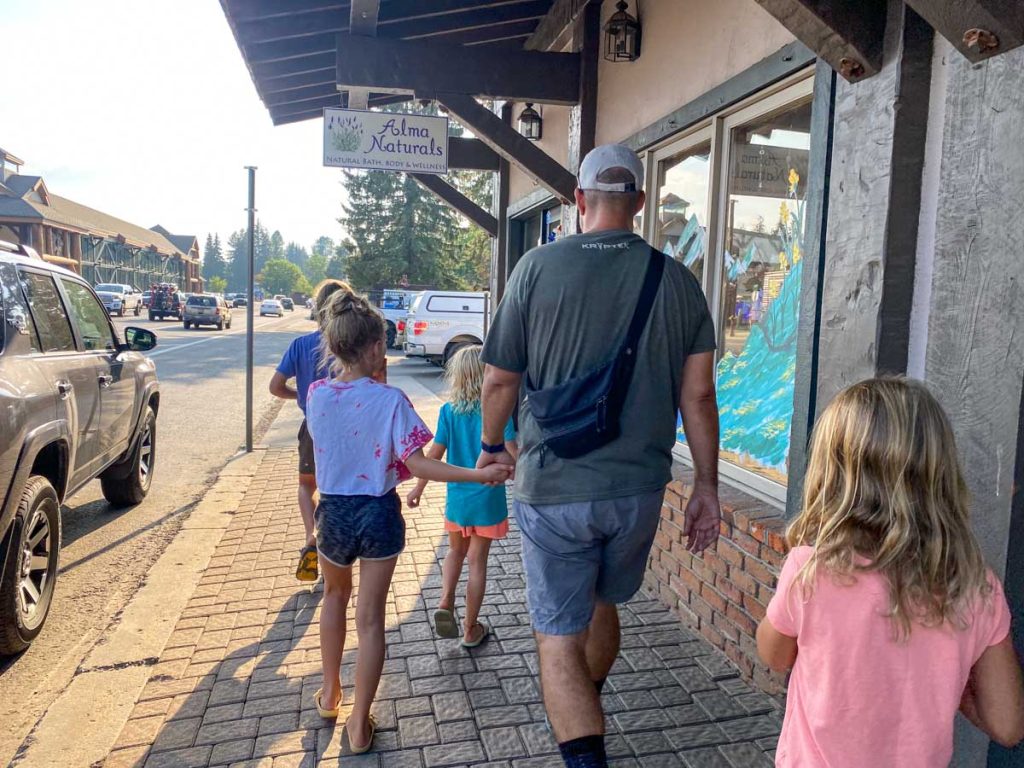 If you plan on going shopping, the McCall Farmers Market is the place to be! Every Wednesday and Saturday from 8:00 am – 1:00 pm, local farmers and artisans come together to display their wares.
You can find anything from local produce, artisan bread, and cheeses, to handmade jewelry and crafts. The market is a great place to explore and find unique gifts or enjoy a relaxing morning strolling the market, grabbing a bite to eat, and enjoying the beautiful McCall scenery.
There's so much to explore in beautiful McCall, Idaho and we guarantee you won't get bored! From outdoor activities such as camping and boating to finding the best ice cream around, there's something for everyone. Plan your Idaho road trip to McCall today and make the most of your time in this lovely destination!