If you are looking for the best pizza Boise Idaho has to offer, you've come to the right place! As you may already know from our piece on the best restaurants in Boise, that it's a place rich in culture, experience and of course cuisine. Boise pizza is just a small example of that!
Providing an exhaustive list of all of the pizza places in Boise Idaho is an impossible task, however we have come to you with a list of our favorite places for pizza in Boise, and we hope you get a chance to check some of them out!
Also be aware, there is more to the Treasure Valley than just the city of Boise! When discussing pizza, Meridian ID has some great options, and pizza in Eagle Idaho is worth checking out as well! Fortunately for you, we have done much of the hard work and compiled a list of the best pizza places in Boise, which we are sure you'll love as much as we did! In addition to pizza, the best ice cream in Boise, Idaho is definitely worth checking out!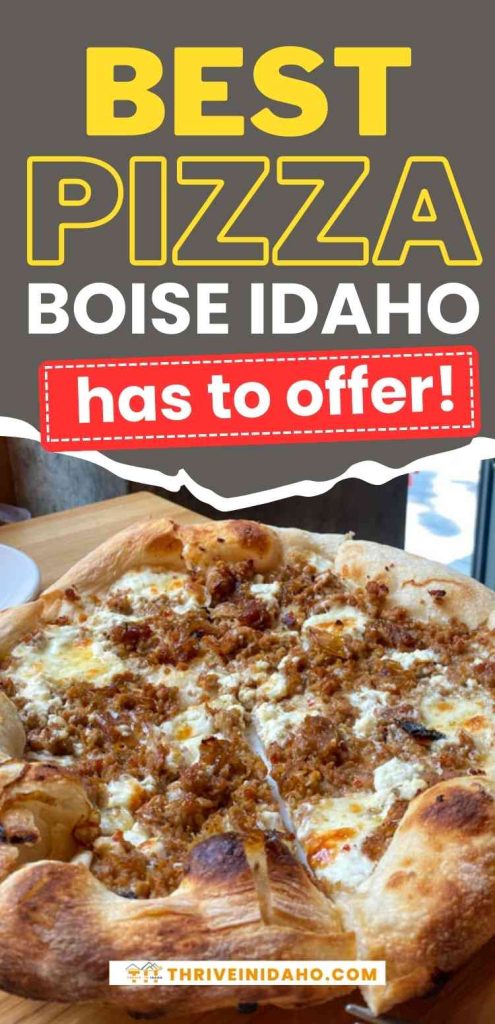 The Wylder
When talking about pizza, Boise's downtown is hard to beat, and arguably the best pizza in Boise ID can be found at the Wylder. Located in the heart of Boise ID, pizza from the Wylder is custom made to order, and you can either choose from the multitude of options from their menu, or start from scratch and design your own! For the best pizza in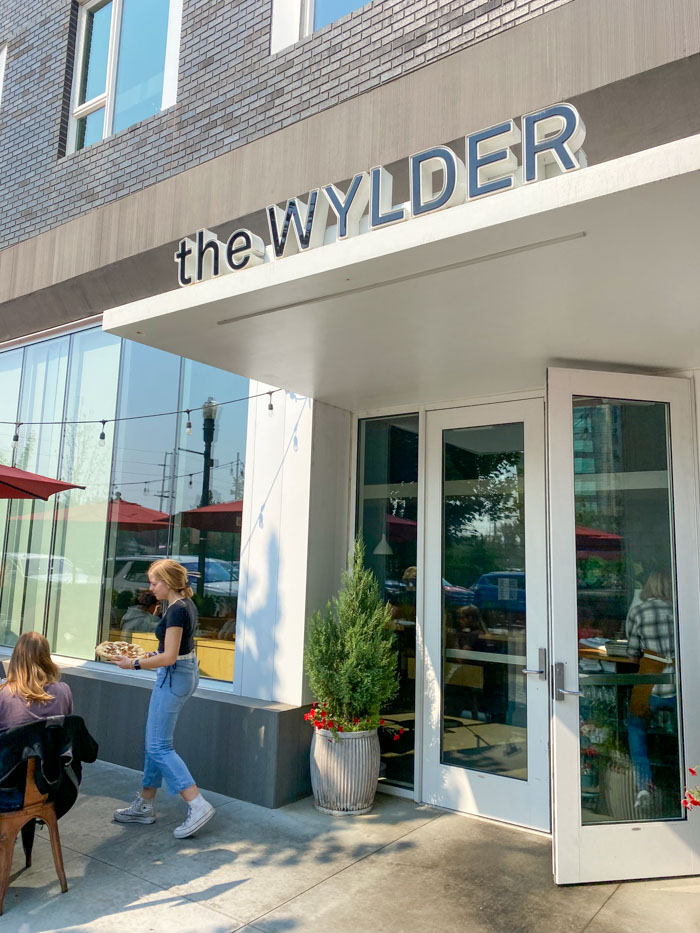 Boise, especially considering a full pizza will cost you less than $20, the Wylder is a no-brainer.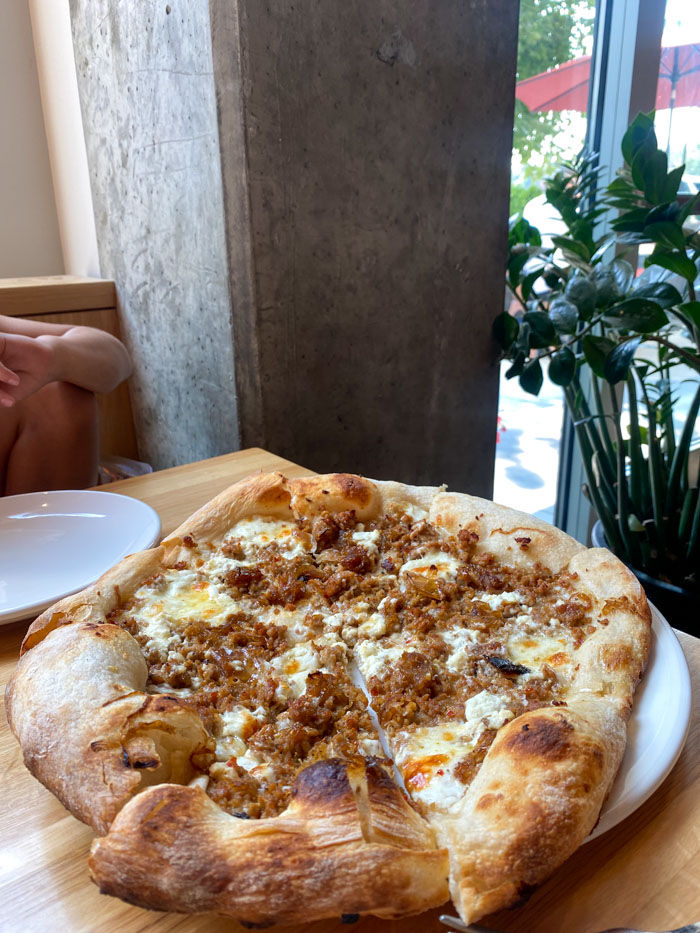 Aside from just having great pizza, the Wylder also boasts a variety of vegetarian and vegan options, and is also a great option if you are concerned about food intolerances or allergies. The Wylder has an ultra-modern aesthetic and the interior is hospital clean and is equipped with state-of-the-art furniture and decor. For the best pizza in Boise ID, the Wylder is a great first stop!
Address: 501 W Broad St, Boise, ID 83702
North End Pizza
Next on the list of amazing pizza Boise Idaho has to offer, North End Pizza is a must! Located in (you guessed it) Boise's beautiful North End, you won't be disapointed walking around this neighborhood. It's just a few blocks away from Camel's Back Park and great hiking trails for you to enjoy, one of the best things to do in Boise.
North End Pizza boasts an extensive and diverse menu of gourmet pizzas, which are flawlessly paired with their signature and city-renowned in-house cocktails.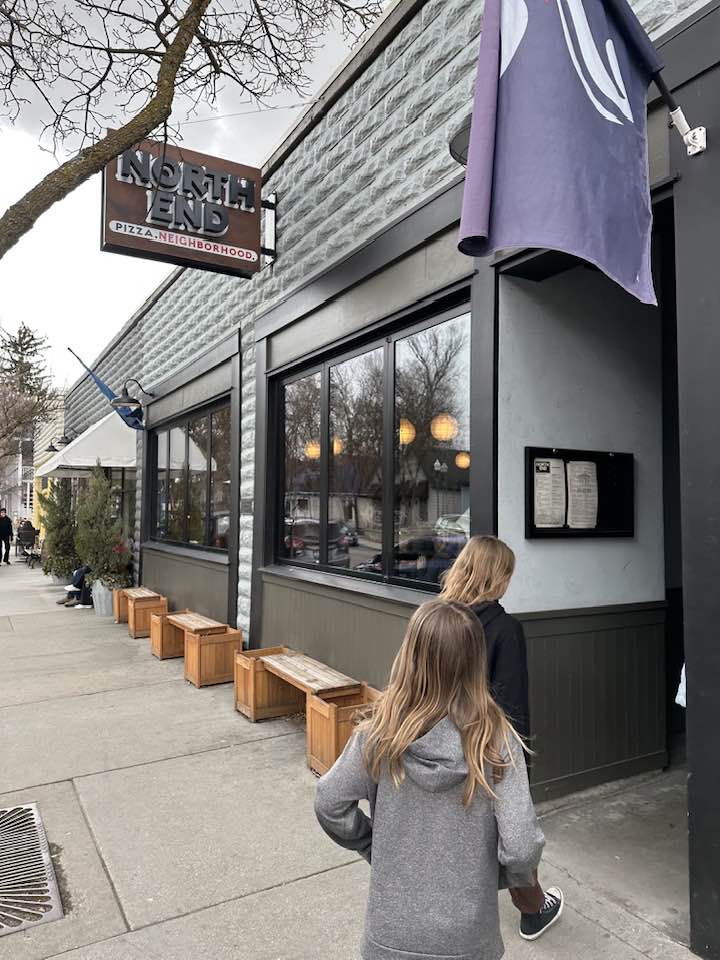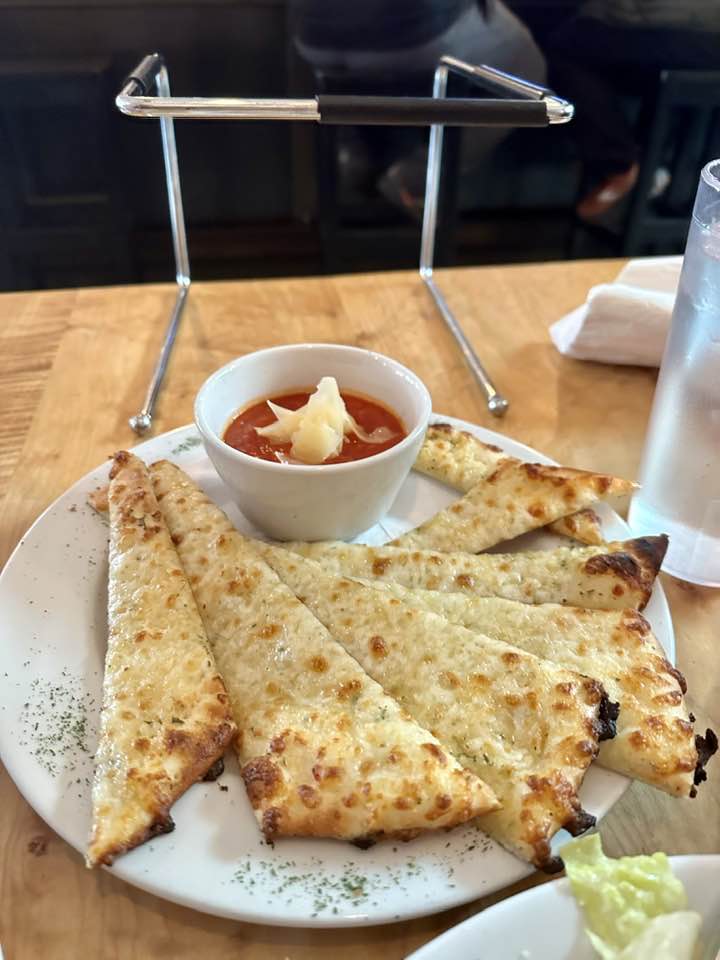 The best pizza in Boise Idaho may very well be found here, and the creme-of-the-crop ingredients and attention to detail offered by North End Pizza gives any other Boise Idaho Pizza place a run for their money!
Boise's North End is located just outside of the hustle and bustle of downtown, but is still close enough to be accessible to all of the recreation and entertainment downtown Boise has to offer. When talking about North End Pizza, Boise ID may not have a contender for a better deluxe, gourmet pizza!
Address: 1513 N. 13th St. Boise, ID 83702
Lulu's Fine Pizza and Sushi
If you want to add some variety to your palette when you're looking for the best pizza Boise has to offer, Lulu's Fine Pizza and Sushi warrants a visit! Located not terribly far away from Eagle, Idaho, Lulu's boasts probably the most diverse and interesting pizza menu in the treasure valley. Picks such as their Goat Cheese and Roasted Red Pepper, or their Jalapeno Popper Pie are a testament to the uniqueness of their menu, and a quick glance at it will leave you so intrigued that a visit will be all but necessary.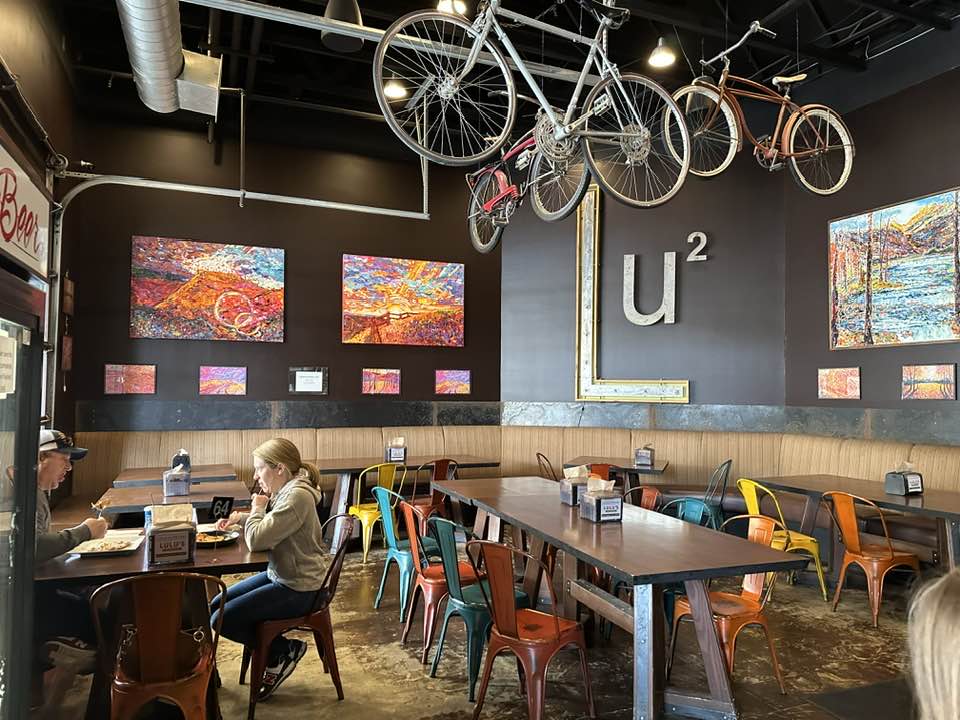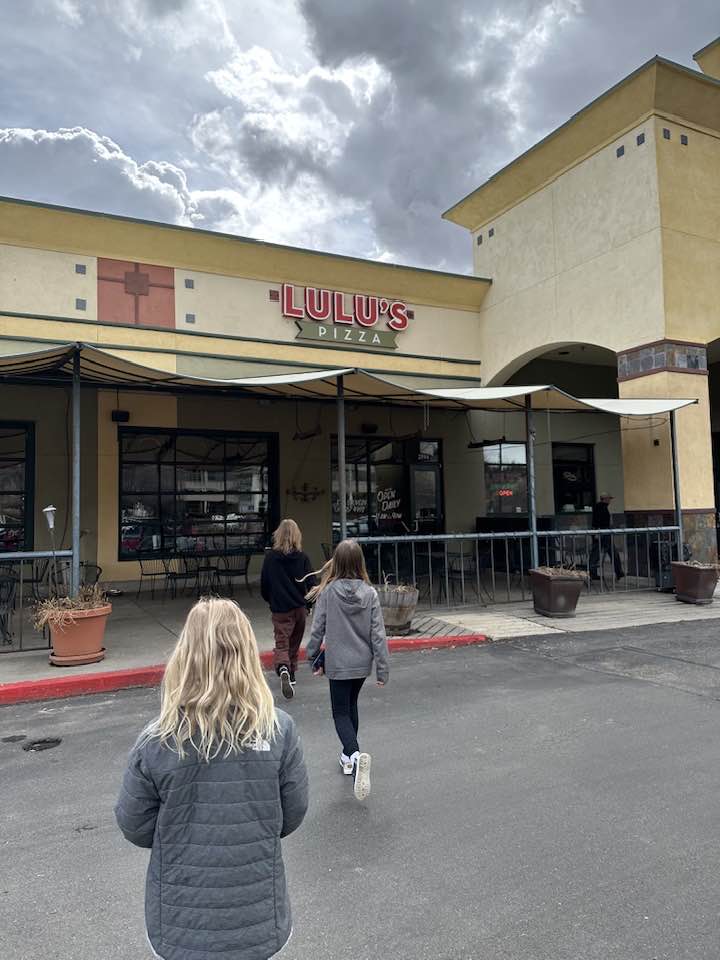 And if all that wasn't enough, Lulu's offers delivery and catering as well! If you are looking for something perfect for your larger-group event in Boise, the best Boise pizza for catering may very well be Lulu's Fine Pizza and Sushi!.
Address: 2594 N Bogus Basin Rd, Boise, ID 83702
Red Bench Pizza
The best Boise pizza North of the river may very well be Red Bench Pizza on Vista avenue. Located about a mile North of downtown, Red Bench Pizza offers an affordable selection of personalized pizzas, served in a relaxed and modern atmosphere on the perimeter of downtown.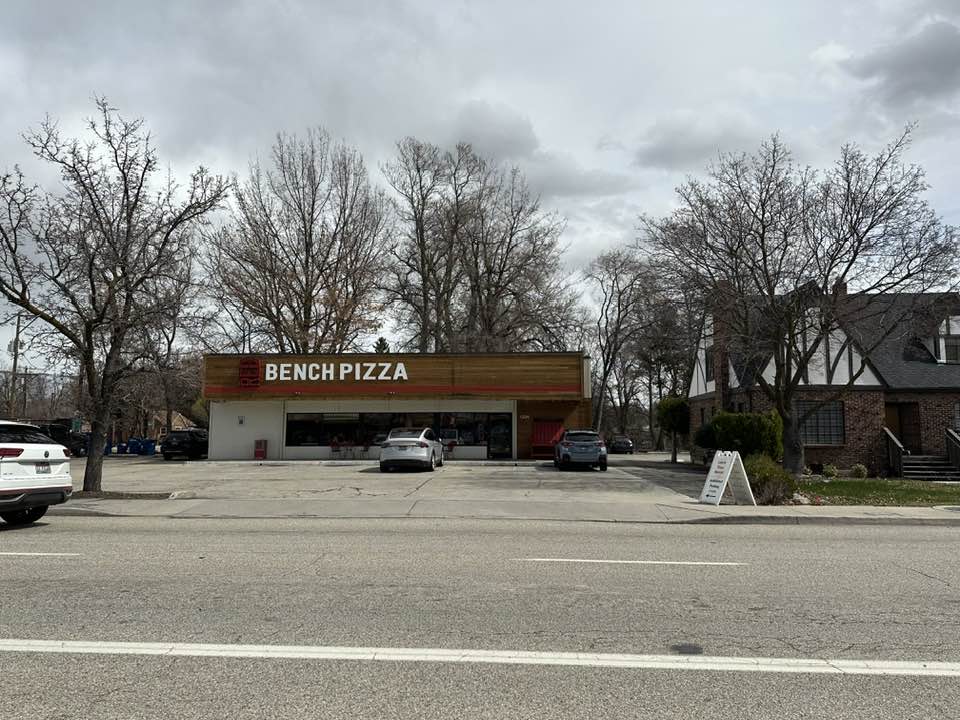 If you are looking for an inexpensive and interesting bite to eat North of downtown Boise, Red Bench Pizza is worth checking out!
Also worth noting, Red Bench has a multitude of options for vegetarian, vegan and gluten-free customers! Based locally in Boise, Red Bench has a serious commitment to customer satisfaction, and this will be immediately apparent the second you bite into a slice!
Address: 1204 S Vista Ave, Boise, ID 83705
Pie Hole
Probably the best place for a bite of pizza past midnight in Boise, Idaho is Pie Hole. With locations in the heart of downtown Boise, as well as one relatively close to Albertsons Stadium and Boise State University, Pie Hole is easily accessible to anyone close to downtown! Open until 3am on weekdays and 4am on weekends, Pie Hole is unrivaled when it comes to late night pizza places in Boise, Idaho.
At Pie Hole, you can get pizza by the slice as well as by the pie, so Pie Hole has you covered regardless of how many or few people you plan on feeding! Pie Hole does have something of a dive-esque vibe to it, so while this may not be the best place to dine-in for families, the pizza is recommended for all ages and will be enjoyed regardless of how or when it is consumed!
Addresses:
205 N 8th St, Boise, ID 83702
1016 S Broadway Ave, Boise, ID 83706
Moving To Boise, Idaho or the Treasure Valley?
Download this FREE 50-page relocation guide to Boise that will help answer many of your questions!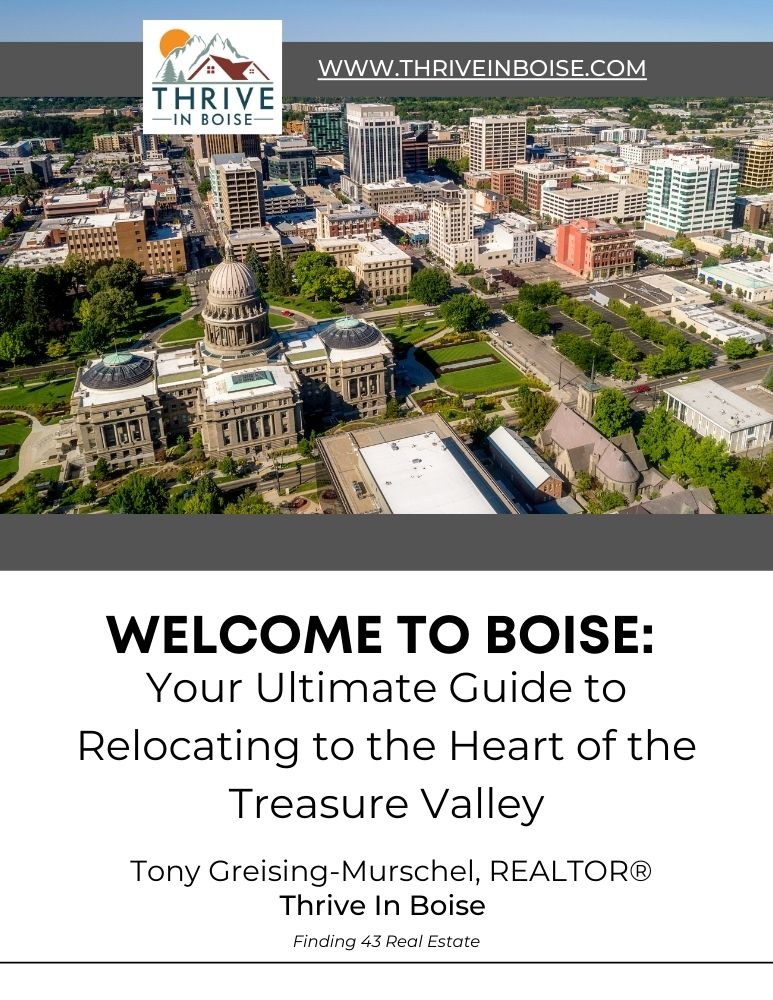 Flying Pie Pizzeria
Last but most certainly not least, probably the best bang-for-your-buck pizza in Boise, Idaho is going to be Flying Pie Pizzaria. With four separate locations scattered throughout Boise alone, Flying Pie offers a convenient, affordable and quick option when you crave a slice in Boise Idaho!
Flying Pie offers pizza by the slice, by the pie, and also offers very quick delivery for those who would like to dine at home. Whether you are looking for a quick bite on your break at work, or you would like 10 custom pies for your child's birthday party, Flying Pie is a solid choice and is definitely worth checking out!
Addresses:
1326 S Broadway Ave, Boise, ID 83706
6508 Fairview Ave, Boise, ID 83704
4320 W State St, Boise, ID 83703
10678 W Overland Rd, Boise, ID 83709
Casanova Pizzaeria
A popular Neapolitan-style pizza that is inspired by Naples, Italy, New Haven, CT, and New York City. The dough is stretched by hand and toped with high quality ingredients. Locals rave about this favorite pizza joint in Boise.
Address:
2431 Fairview Ave, Boise, ID 83702
Other Eating Options in Boise
If you're looking for recommendations for some other great eating options in Boise, then check out our detailed blog posts below.
Best Donut Shops in Boise Idaho
Boise Fine Dining Favorites
Best Boise Breweries
Best Idaho Wineries
Best Restaurants in Boise
Top Ice Cream Shops in Boise