While you may not be visiting Boise Idaho for beer, there are certainly plenty of Boise breweries you'll want to explore during your stay. The craft beer culture in Boise is growing, and it's only getting better every day! It's right up there with the popular Boise wineries!
Planning to float the Boise River one afternoon? Then find a great place to stay in Boise to make a weekend of it? Then be sure to plan to relax at one of these Boise Breweries afterward.
Here are the 10 best breweries in Boise, Idaho, to visit when you want a delicious hand-crafted beer. Whether you love hazy IPAs, dark stouts, lagers, or ales, there's something for everyone here.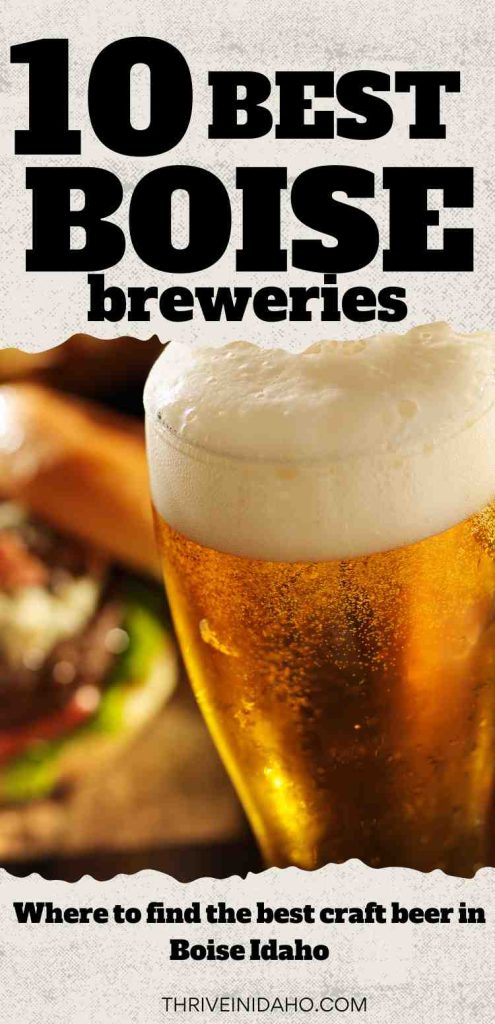 Boise Breweries FAQS
How many breweries does Boise have?
You will find plenty of breweries in Boise, Idaho! There are over 15 different Boise Idaho breweries, each with its own delicious beer.
What is the largest brewery in Boise?
The largest brewery in Boise is the Payette Brewing Company, located on Pioneer Street.
Moving To Boise, Idaho or the Treasure Valley?
Download this FREE 50-page relocation guide to Boise that will help answer many of your questions!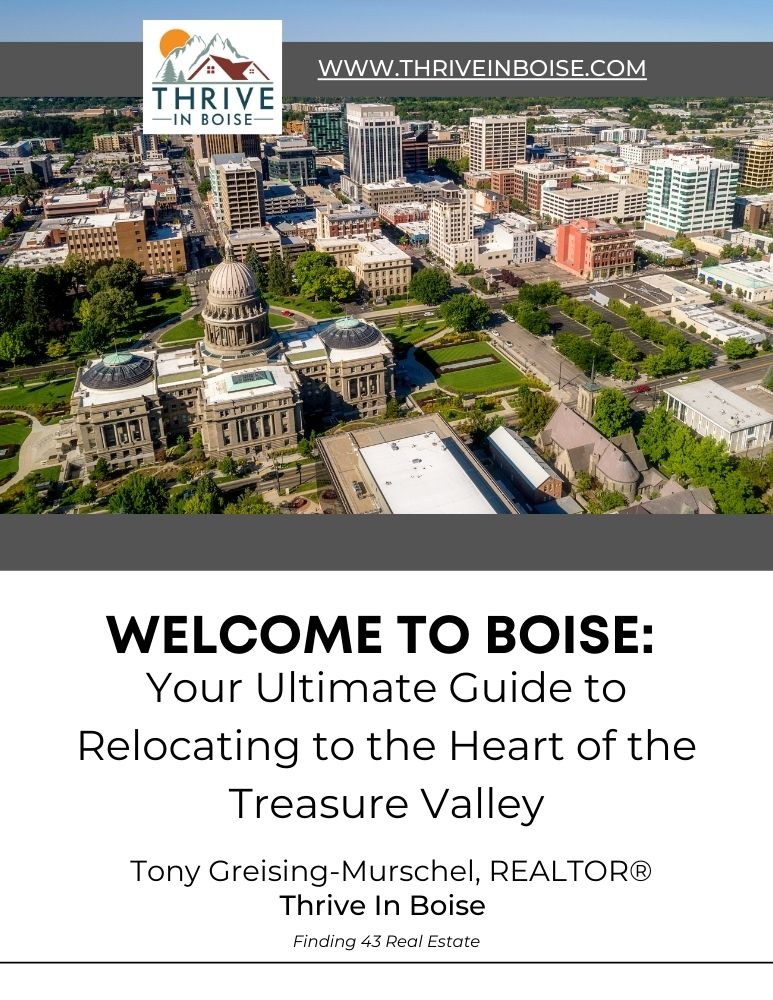 Best Boise Breweries
These are some of the best breweries in Boise ID! Each has its own unique taste that will be sure to satisfy your thirst for a good beer while you stay in Idaho.
1. Boise Brewing Company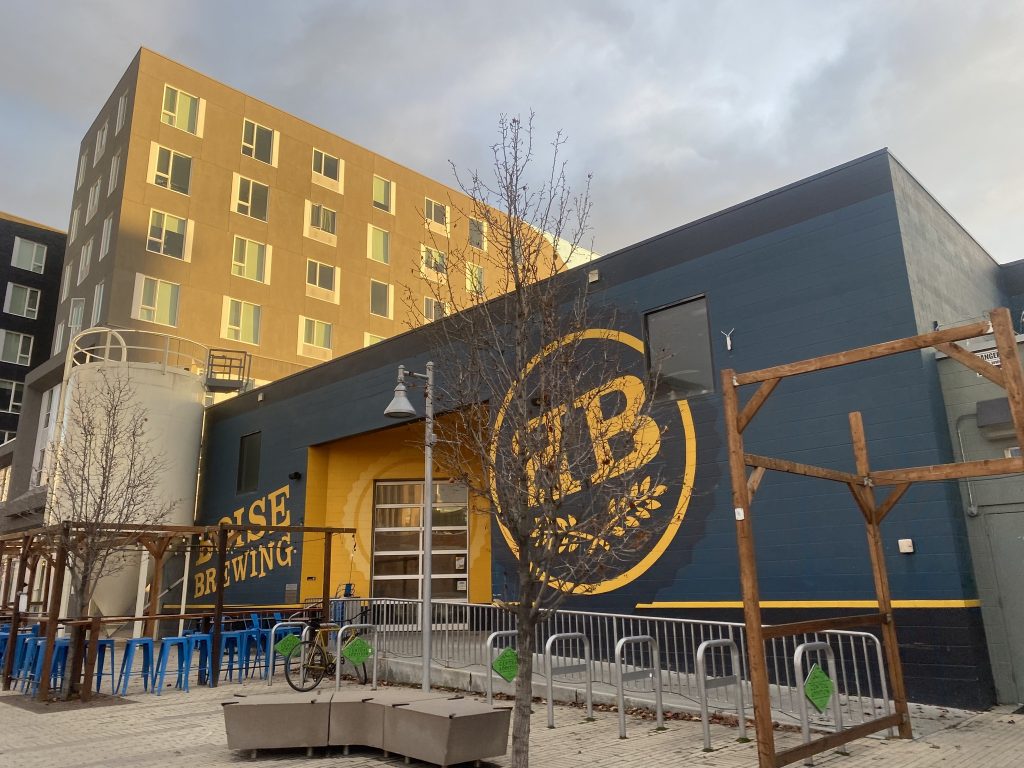 Boise Brewing Company opened in 2014, and it's already one of the best breweries in Boise Idaho. They started as a Kickstarter and now are a community-supported beer company and one of the best Downtown Boise breweries!
While it is a smaller brewery, they have award-winning beers you will love to taste. From seasonal beers to year-round favorites, there is something everyone will love! Try their Hip Check if you want a big, bold flavor; it is a dry-hopped American IPA. For a lighter drink, try out their Blonde Ale.
2. White Dog Brewery Boise
White Dog Brewery is a Boise brewery that's been around since 2017. It is also one of the breweries in Boise, ID that has food along with its beer! They brew a wide variety of beer styles, so there's something for everyone here. Some of their best beers include Vanilla Cream Ale, Blackberry Sour, and Hazy IPA.
3. Cloud 9 Brewery
Another one of the Boise Idaho breweries is Cloud 9 Brewery, located on State Street. Cloud 9 Brewery is a smaller one that uses both local and organic ingredients in both its beer and the food they serve. It is actually the only certified organic brewery in Idaho!
What sets this brewery apart is that it changes its beer selection all the time. With only six beers you can get year-round, you will have a new beer to try out every time you visit! From a Blonde Ale to Salted Caramel Stout, 9 Grain Porter, or Double IPA, there are some pretty unique and delicious flavors to enjoy here!
Related post: Discover The Boise Races and Marathons
4. Barbarian Brewing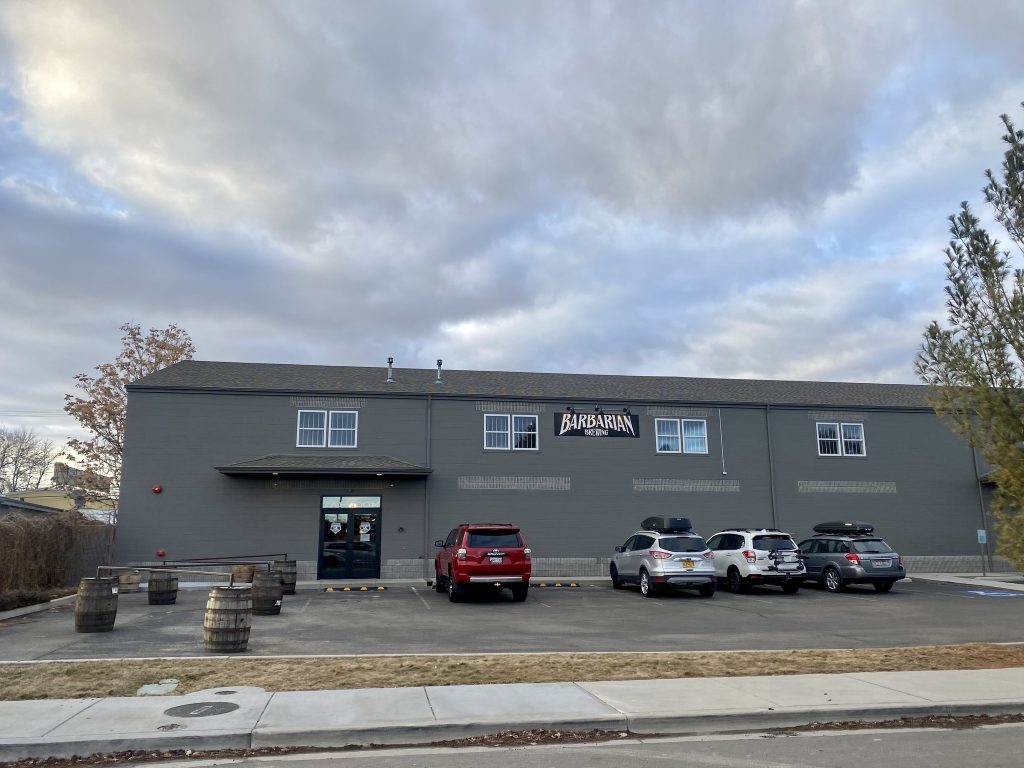 Located in Downtown Boise, Idaho, Barbarian Brewing is a newer Boise brewery with food that opened in 2015. They specialize in barrel-aged and sour beers. You will find unique and interesting beers that will keep you wanting to come back for more.
Try out their German Chocolate Cake 2022 Stout or Thor's Might 2022 Barleywine for some beers you won't find anywhere else. Don't worry; if you aren't adventurous, they have traditional beers to enjoy as well.
5. Payette Brewing Company
The best brewery in Boise Idaho, is Payette Brewing Company. It has been around since 2011 and has been named the "Best Brewery" by Boise Weekly since 2012! In 2020, they expanded their taproom to include an outside area featuring a huge grassy area, a fire pit, swings, garden games, and so much more.
At Payette Brewing Company, you will find countless beers to enjoy, including a tropical IPA, India pale ale, hazy IPA, and barrel-aged imperial stout. With flavors like creme brulee, chocolate hazelnut, and guava hibiscus, there is something for everyone to love here!
Trying to come up with date ideas Boise has to offer? Enjoy spending the afternoon on the river at Payette Brewing Company before hiking or enjoying a cooking class together.
6. Edge Brewing Company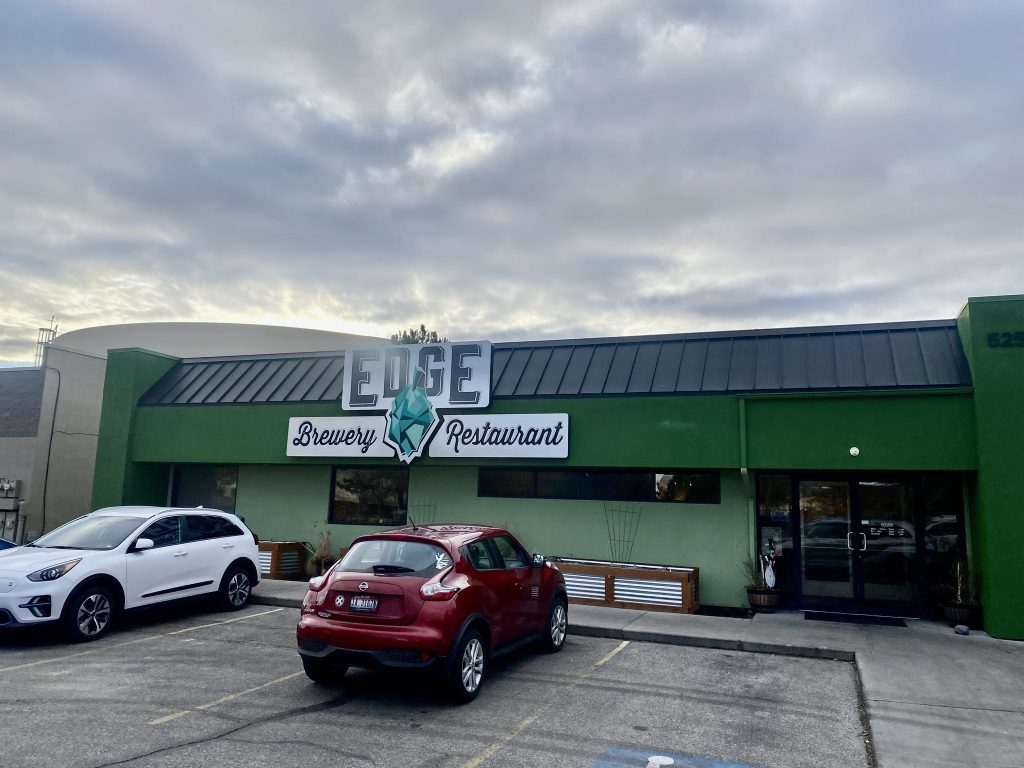 One of the best Boise breweries with food is Edge Brewing Company. It is the perfect place to hang out with family and friends while enjoying a hand-crafted beer. Choose from a citrusy ale, a traditional Czech pilsner, or a Pacific Northwest-style IPA.
Along with your beers, enjoy some incredible food options, including fries, nachos, chicken wings, sandwiches, burgers, and more. This is definitely one of the best Idaho breweries to visit during your stay in Boise!
7. Clairvoyant Brewing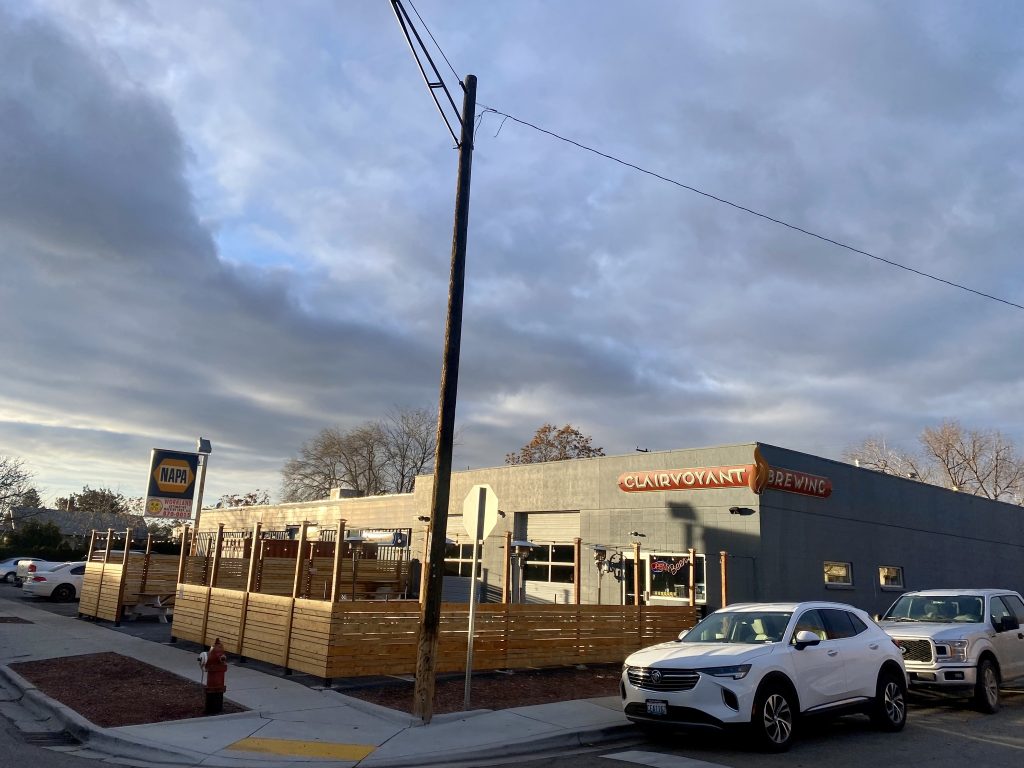 Clairvoyant Brewing is one of the best Downtown Boise breweries to enjoy. Sit outside on the patio or inside with a beer in your hand and just relax with your friends. Some of their beers include Mexican lager, amber ale, and dark Belgian. You will also find some delicious wine here as well! Then you can hit up one of the best restaurants in Boise for dinner.
8. Powderhaus Brewing Co.
Located in Boise, Idaho, Powderhaus Brewing Co. is another one of the best Boise Breweries you will find. It has been around since 2015 and brings beer to people who love going in nature and taking adventures.
Have your beer in a bottle or from the can! Try a German-style pale lager, a Hot Haus Beer, an eagle stout, and so many other craft beers.
9. Sockeye Brewing
Sockeye Brewing, another brewery in Boise Idaho, is located on Fairview Ave. From year-round beers to seasonal and limited-release series, there is something for everyone to enjoy at this brewery!
Each beer they create is tied in some way or another to the state of Idaho. Try an American lager, hazy IPA, pilsner, or porter beer next time you visit Sockeye Brewing in Boise, Idaho!
10. Woodland Empire Ale Craft
Founded in 2014, Woodland Empire Ale Craft is another one of the breweries Boise Idaho has that is absolutely incredible. It is located in Downtown Boise and is open every day of the week. Here you will find beers made with local ingredients, and it is the third-largest brewery in Boise!
The Woodland Empire specializes in IPAs and making unique versions of the classic beers we all love. Some of their beers are tropical, and others are sweet, like chocolate or caramel. One of the best beers here is their Peach Party. It is made with 100% real fruit and takes like a candy peach ring!
These are just some of the best breweries in Boise Idaho. You will find more and more as breweries in Boise are popping up and expanding all the time. So if you're looking for things to do in Boise, head over to any of the Boise breweries for delicious and unique hand-crafted beer during your next trip to Idaho.