As a Boise local, I'm excited to share with you the most fun things to do in Boise Idaho. This incredible city might surprise you. It's great for travelers or for locals to enjoy on any type of budget.
Previously, I wrote about some unique things to do in Boise with Family. Yet, below you'll read the ultimate list that is great for singles, couples, and families visiting or living in Boise.
If you didn't know, Boise is Idaho's capital city and a great place for outdoor activities. There are plenty of trails around the city, including some that overlook the Boise River. I also highly recommend exploring the downtown area, eating at one of the local restaurants and enjoying the nightlife.
But that's not all, there is still plenty MORE of fun things to do!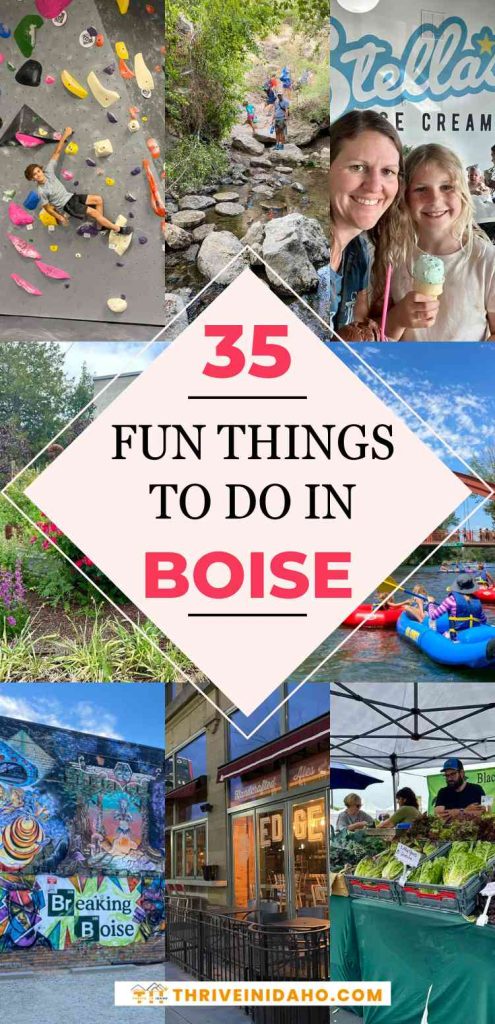 That's why in this article, I'll be diving into many activities including some of the best things to do in Boise as a couple that you can enjoy with someone special. So, if you want to enjoy Boise and all it has to offer, read on!
THIS ARTICLE MAY CONTAIN COMPENSATED LINKS. PLEASE READ OUR DISCLAIMER FOR MORE INFO.
Where to Stay in Boise
Well, before we actually jump into the fun things to do in Boise Idaho, you'll need somewhere to stay! If you are looking for a great hotel or place to stay in Boise then we have the perfect articles for you. Check out our article on the best hotels in Boise and our best places to stay in Boise Idaho for all your needs!
Click here to learn our top pick of a Boise hotel that Tony and I stayed and loved!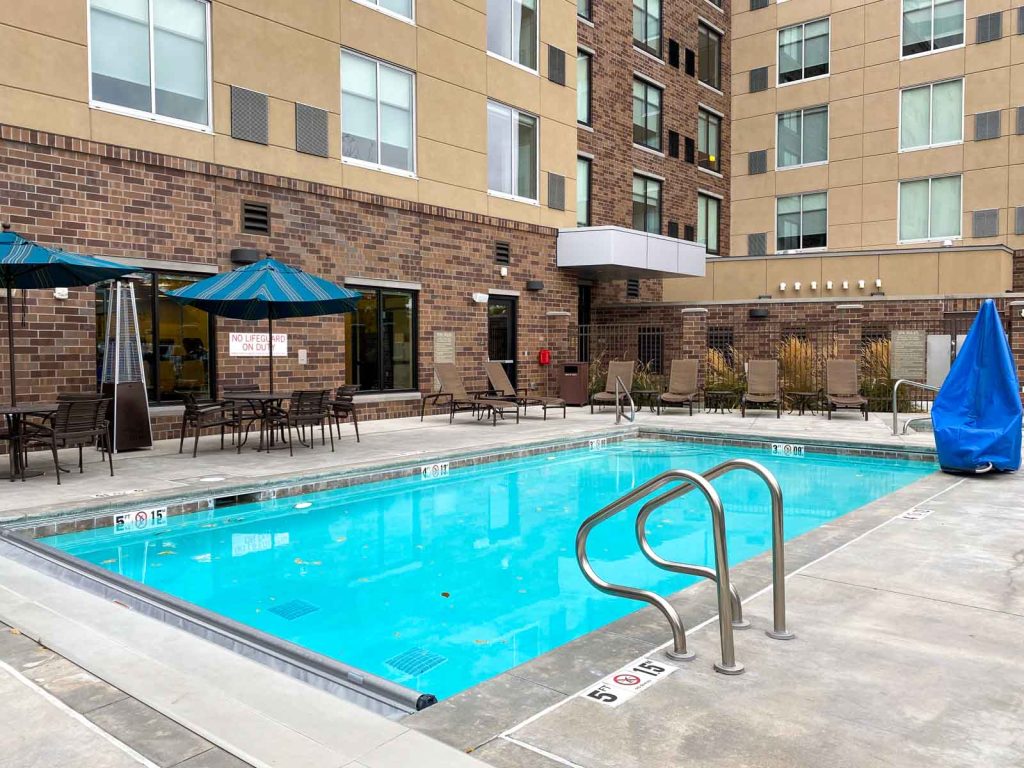 FAQs about Boise
Is there a lot to do in Boise?
There are so many amazing activities in Boise that you will never run out of things to do. From things to do in downtown Boise to outdoor activities like hiking and biking, and even just floating on a raft down the Boise River, there's always something to do in this great city!
What is the best time of year to visit Boise?
The best time to visit Boise is during the summer months when the weather is warm and sunny. However, if you prefer cooler temperatures and some skiing, then the winter months are great as well.
What is Boise famous for?
Boise is most famous for its up and coming food scene and outdoor activities such as hiking, biking, and floating on the Boise River. Other popular attractions in Boise include the Idaho State Capitol Building and BSU, as well as some great local shops.
Why do people love Boise Idaho?
People love Boise for its outdoor activities, incredibly kind people and great food. It is also known as the 'City of Trees' because of its beautiful parks and green spaces. Boise is also great for those that prefer a slower pace of life without the hustle and bustle of big city living.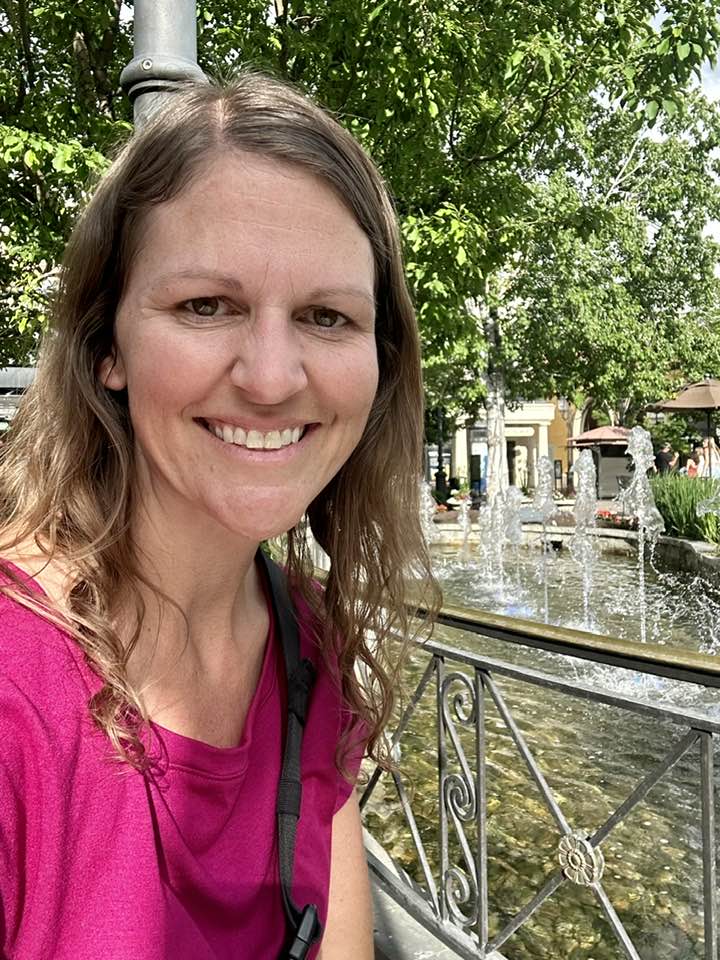 Fun Things To Do In Boise
There are so many fun things to do in Boise Idaho year-round that I'm excited to share. You can visit Zoo Boise or eat at one of the best restaurants in Boise any time of the year.
You can even do many of the things listed below in the winter months, if you don't mind being cold. Yet, there are some really unique things to do in Boise in the winter that I don't want you to pass up if you're looking for things to do in Boise in December or another winter month.
Now if you're wondering what to do in Boise in the summer, or either of the shoulder seasons of Boise in the spring and Boise in the fall, then keep reading as several ideas below include some outdoorsy activities.
Watch the surfers on the Boise River at Whitewater Park
First on my list is one of the most unique activities in Boise. If you're looking for something different to do, then head to Whitewater Park and watch the surfers take on the rapids. This is a great spot for photos and videos too!
Also known as Quinn's Pond, this spot on the Boise River is a great place to relax and take in the natural beauty of the river. This is a great spot to watch the locals catch some waves or take part in a surfing lesson yourself!
You can also rent paddleboards and kayaks at Idaho River Sports if you want to fully explore the river and pond, and it's located in the heart of Boise.
Visit Freak Alley Gallery
I've mentioned this to my post about fun things to do in Boise with kids, and I'm adding this to our top things to do in Boise Idaho for everyone! Freak Alley Gallery is the Northwest's largest open-air, and multi-artist mural gallery. It's located in the heart of downtown Boise and has some truly beautiful artwork along the building walls.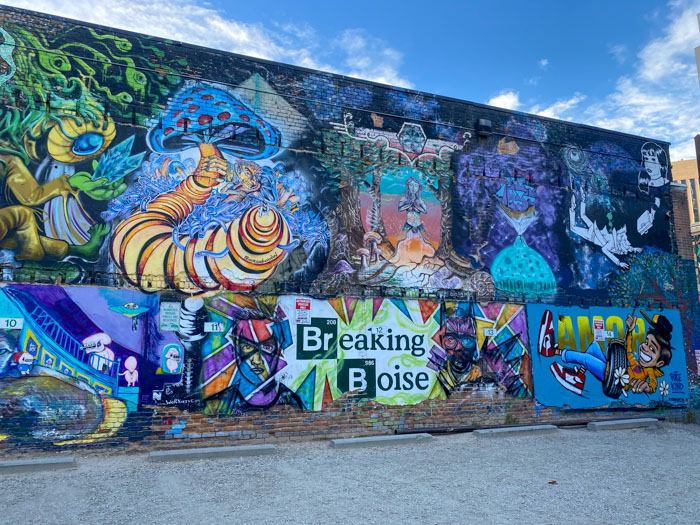 It's an alley that is very clean, well lite, and safe to walk along to see some beautiful street art.
The Freak Alley Gallery is worth a visit even if you're not a fan of art. It will provide plenty of great photo opportunities, and the gallery is also between the 8th and 9th street which is near many restaurants and stores.
Grab Ice Cream in Boise
If you're visiting Boise during the summer time, then finding the best ice cream in Boise Idaho will be a treat!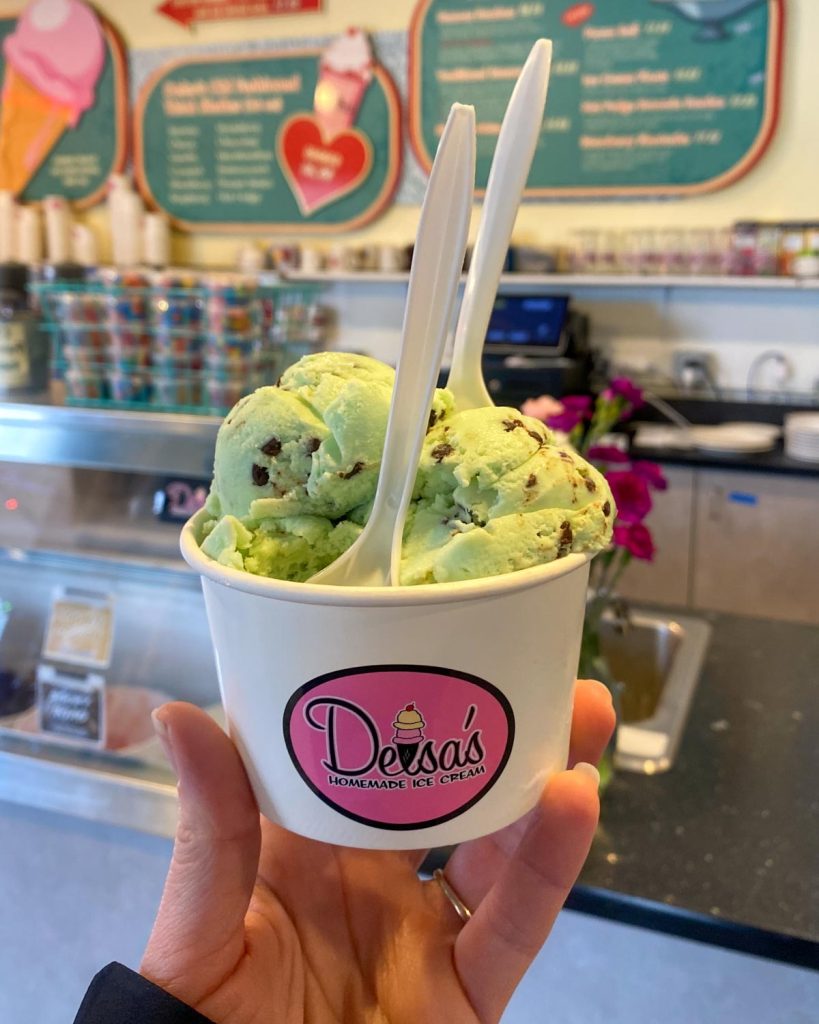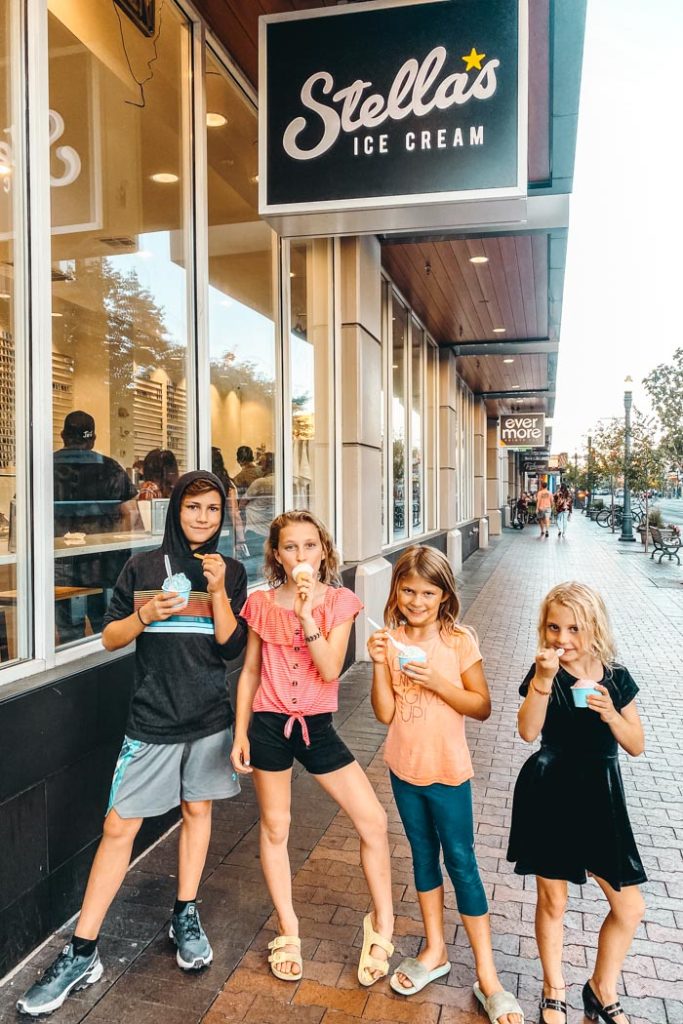 What's great about these ice cream shops in Boise is that they have really unique ways on making your cold treat. From unique combos like donuts and ice cream and variety of options from vegan and dairy-free ice cream, to beer and ice cream.
Bike the Greenbelt
The Boise Greenbelt is a 25 mile paved pathway that runs along the Boise River on both sides in most places. You rent a bike or bring your own and enjoy a day biking in the shaded trees along the river.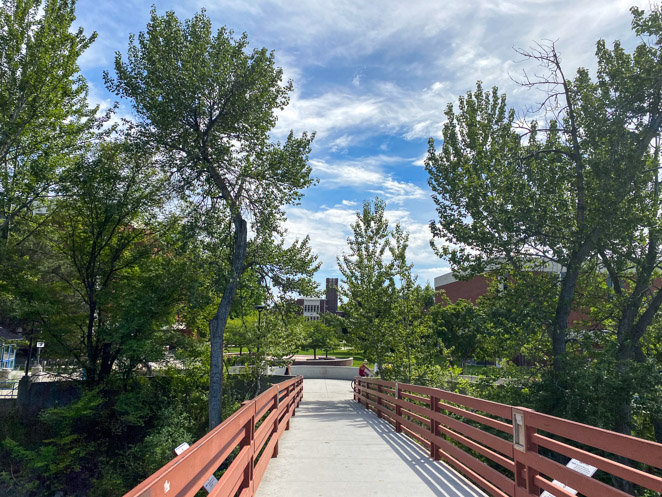 There are many restaurants, parks, and breweries along the greenbelt that you could stop at as well.
Visit One of Boise's Breweries
Visiting Boise breweries is one of the fun things to do in Boise for adults. Whether you're here to visit as part of your Idaho vacation or you're a local Boise resident, there are plenty of awesome breweries to enjoy in Boise.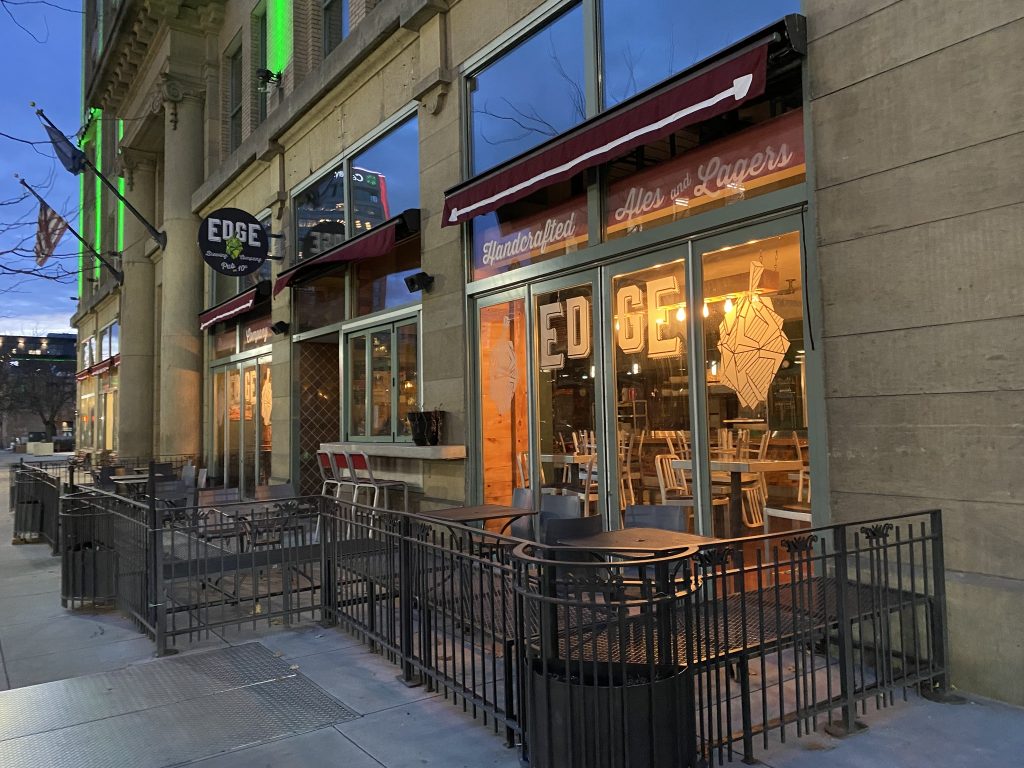 If you're within the downtown area in Boise, you can visit Boise Brewing or stop by the Payette Brewering Company on the Greenbelt and Boise River. This is the perfect things to do in Boise at night if you're looking to spend on a night out with friends or have a chill date with your partner.
Learn more about the best breweries in Boise here.
Go Roller Skating at Treasure Valley Skate
The Treasure Valley Skate Roller Skating Rink is an awesome place to practice skating or just have some fun with friends.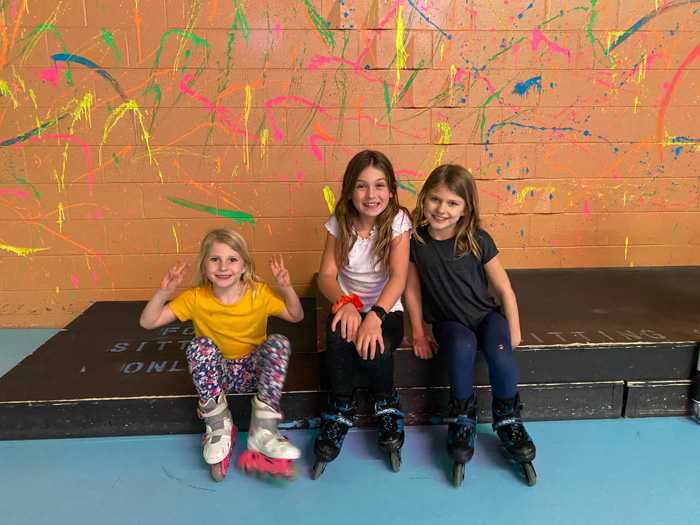 The rink offers a variety of classes such as group lessons, private lessons, and even birthday parties. There are plenty of open skate times and skate rentals to choose from.
Check out their schedule and the latest announcements on the Treasure Valley Skate website.
Visit the Boise Aquarium
Another great activity to do in Boise is to visit the Boise Aquarium.
You can spend your time with your family here, but for me, I find the Aquarium of Boise a great place to explore and enjoy the wonders of marine life.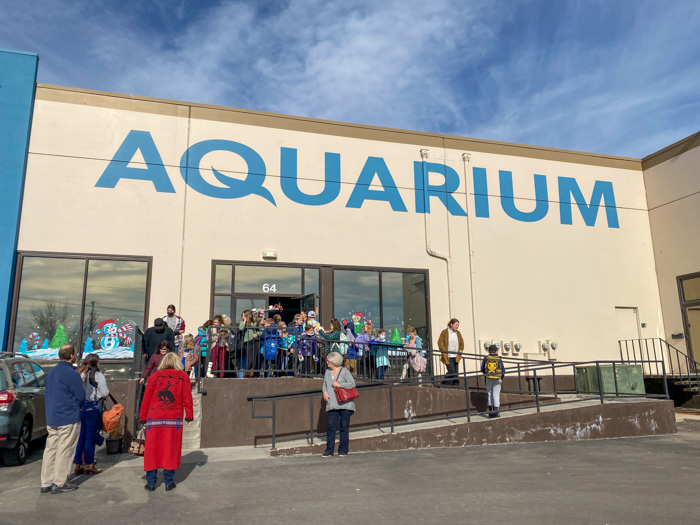 You can find various types of fish, rays, and turtles that have a total of 250 different species. In addition, you can also learn more about marine life and conservation by taking part in educational programs conducted by the aquarium staff.
Visit Capital City Market on Saturday Morning in the Summer
Planning on visiting Boise during the Summer season, then be sure to stop by the Capital City Market. As an outdoor market, it's a fun place to enjoy shopping from local businesses, farmers, and vendors on Saturday mornings. You'll find all sorts of goods here, from fruits and vegetables to handmade crafts.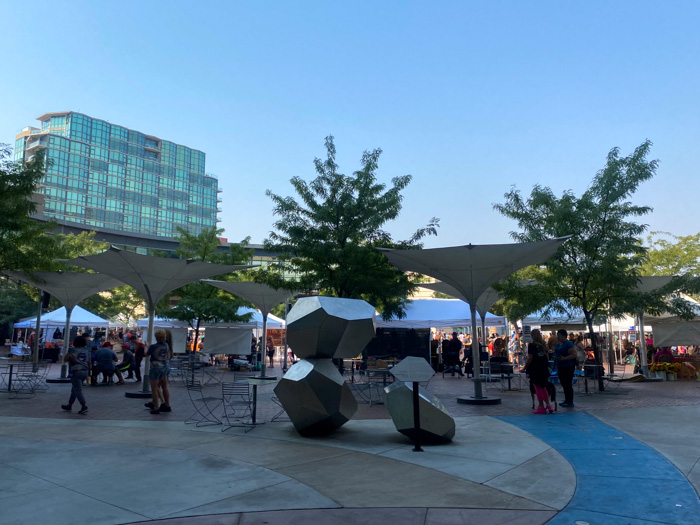 It's a great place to pick up some local produce, and unique items, or simply soak in the atmosphere and chat with the vendors. The market runs from 9 am to 1 pm, so make sure you get there early!
Visit The Boise Farmer's Market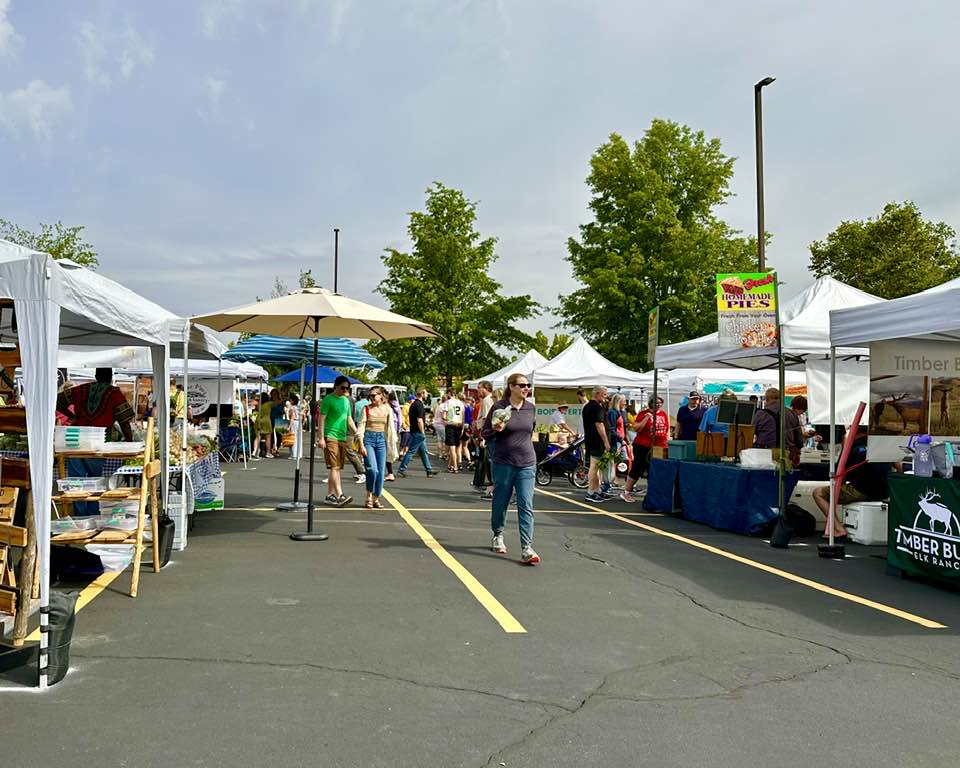 Boise offers more than one summer market options. The Boise Farmer's Market is the place to be on Saturday mornings if you're looking for local produce, meat, honey, and even to enjoy some of the local food trucks.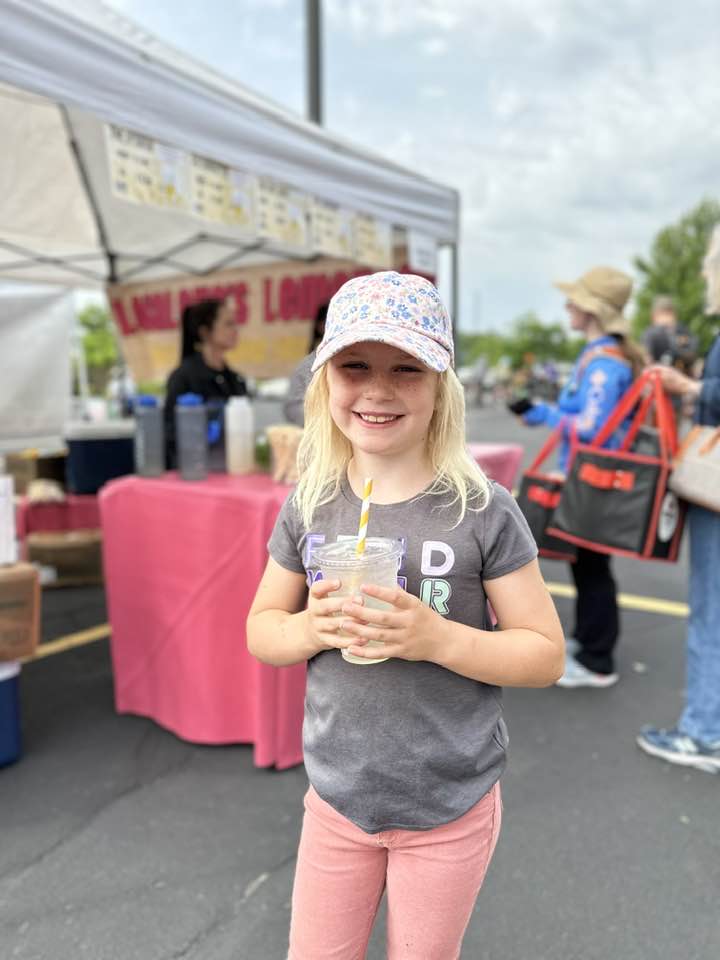 My daughter loved being able to grab a fresh lemonade and a loaf of freshly baked sourdough at the Boise Farmer's Market.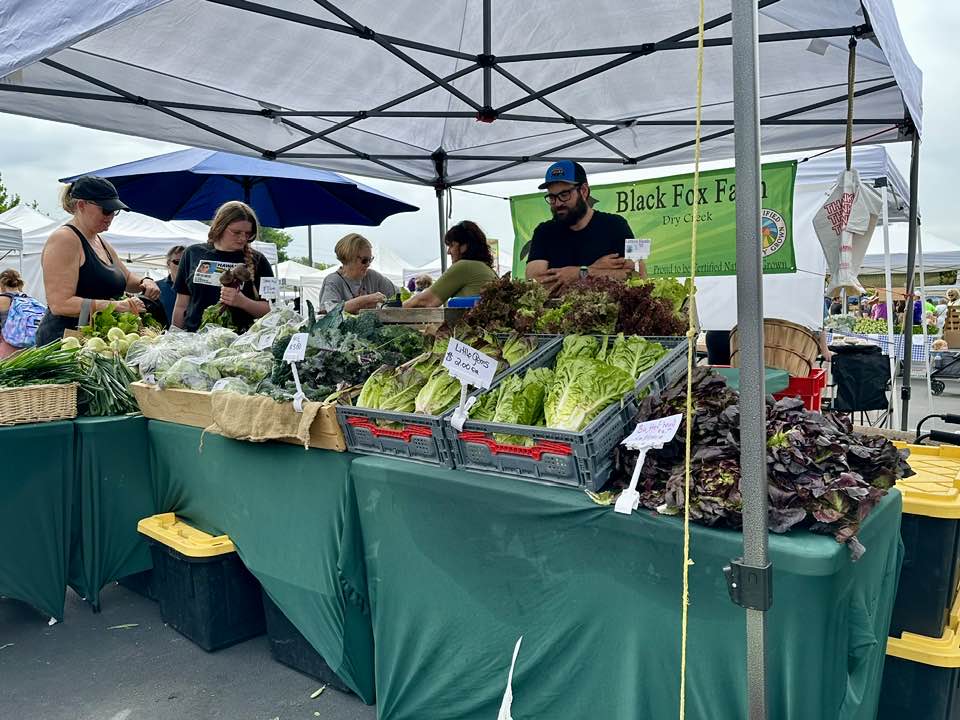 While I loved purchasing some local raw honey and to support local vendors.
Go Hiking in Boise
If you enjoy being outdoors and moving your body, then a day in Boise would not be complete without a hike. With over 15,000 acres of public land and plenty of trails, hiking is one of the best activities in Boise. Since downtown Boise is located at the edge of the foothills of the Boise Mountains, there are many hiking trails just a mile our two outside of downtown.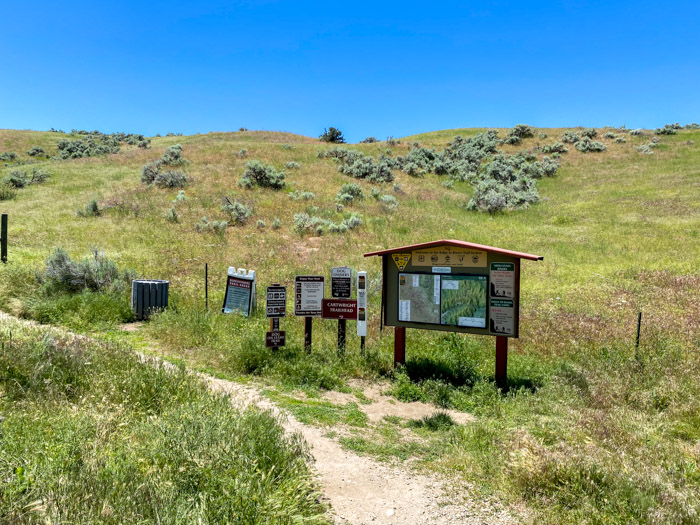 If you're looking for a short hike, then check out Table Rock or Camel's Back Park. For something more strenuous, head to the Hull's Gulch or Polecat Trail.
No matter what level of hiker you are, there are plenty of trails to choose from in Boise. So don't forget your hiking shoes and make sure you explore the great outdoors when visiting Boise.
Float The Boise River In The Summer
Another unique thing to do in Boise is to float on the Boise River. Taking a leisurely raft ride down the river is one of the best ways to get some fresh air and take in the beauty of Boise.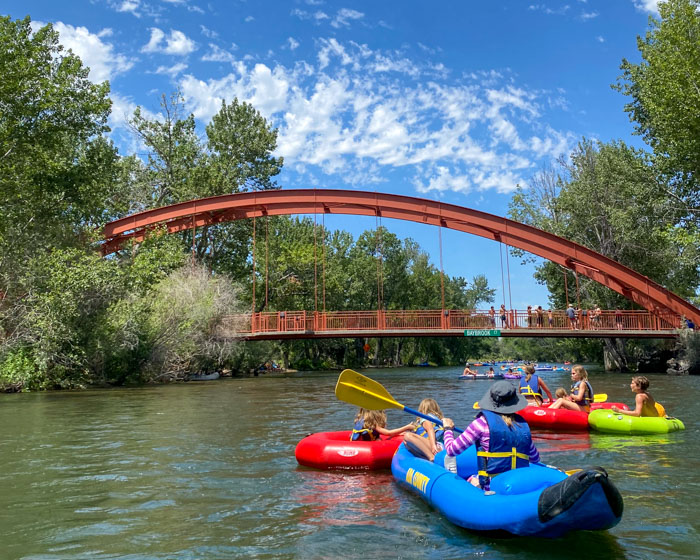 This activity is only available during the summer months (June-September) when the water levels are high enough to float the river. You can rent a raft or inner tube at Idaho River Sports or bring your own, and then take off on an adventure!
Moving To Boise, Idaho or the Treasure Valley?
Download this FREE 50-page relocation guide to Boise that will help answer many of your questions!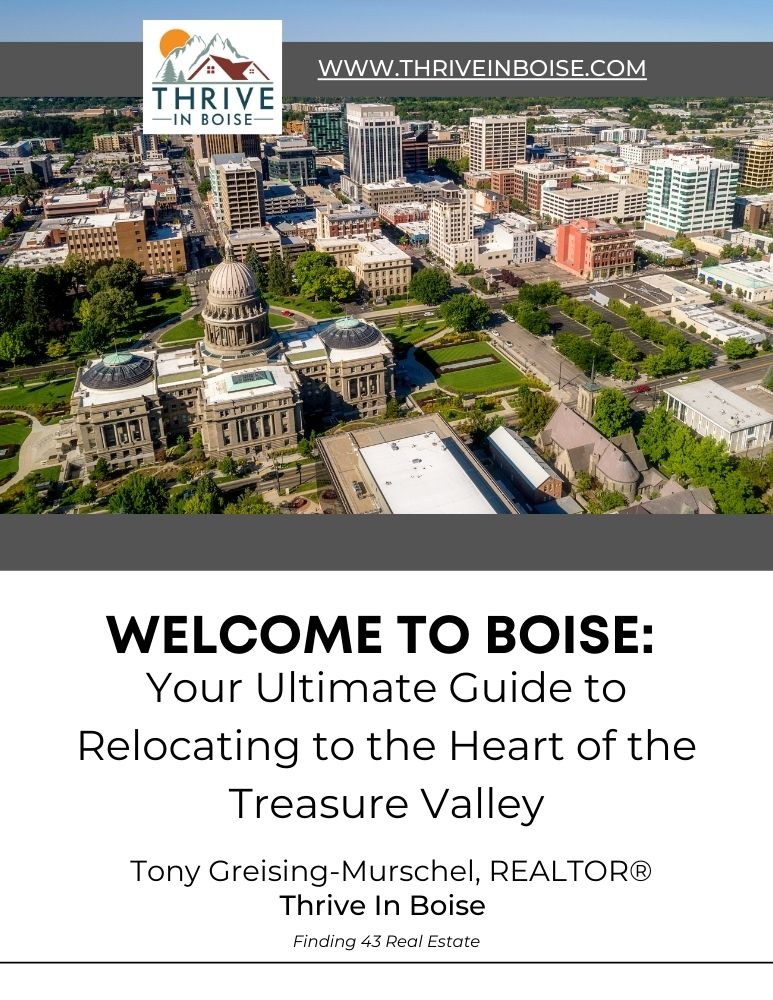 Visit Green Acres Food Truck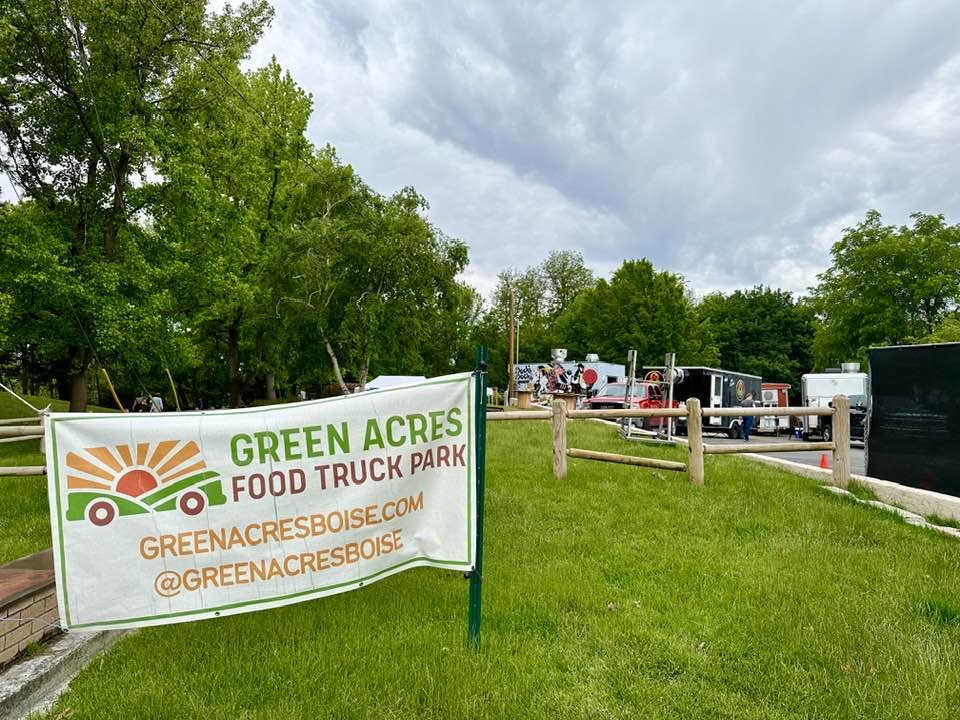 Located on the Boise River and the Boise Greenbelt, the Green Acres Food Truck is a fun place to sit and listen to local music, look at the water, and grab a drink and a bite to eat from one of the food trucks. The food options vary day by day as the food trucks that come to the park are often changing. Being along the Greenbelt, you might also find yourself venturing to of the popular Boise Wineries for some wine tasting.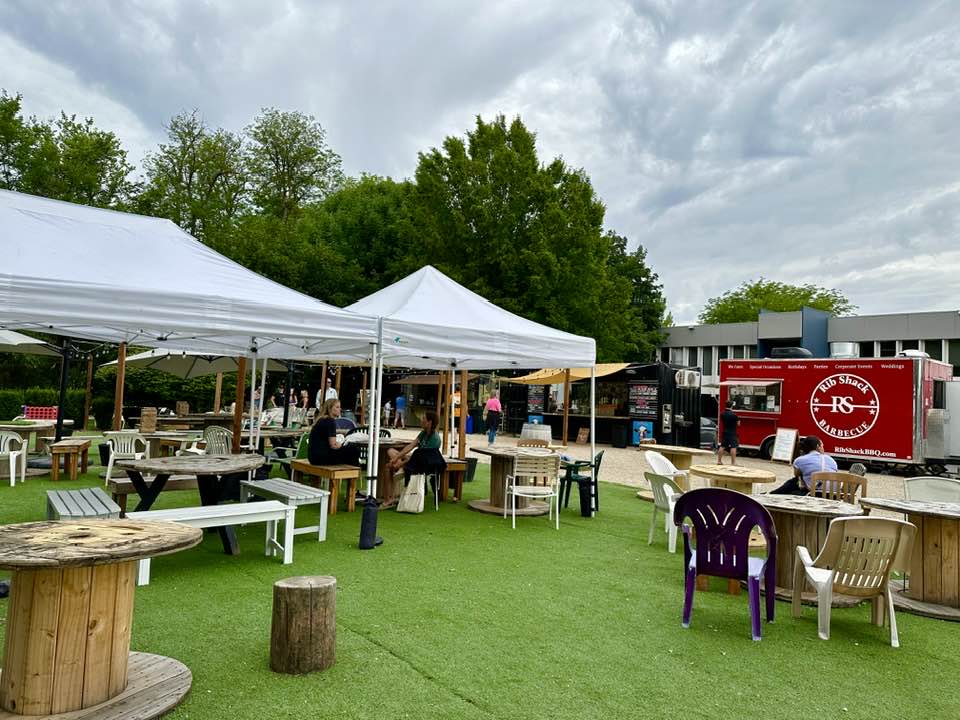 Eat at The Lively
When it comes to our top things to do in Boise for couples, The Lively is a must-visit restaurant. Located in downtown Boise, it's a fine dining restaurant where you can take your partner here to enjoy a romantic dinner in Boise. It's one of my favorite Boise restaurants.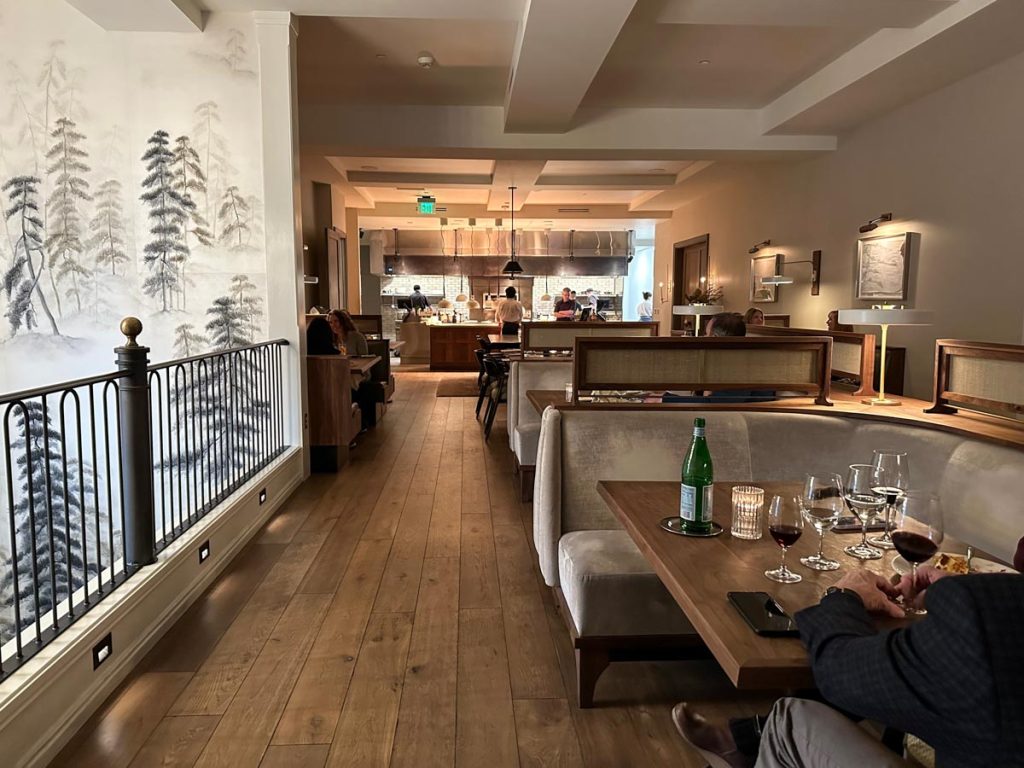 Chef Edward Higgins, a Michelin-starred chef, has crafted a unique menu inspired by the flavors of the Pacific Northwest. He uses local ingredients to create some of his best dishes such as the McIntyre Pastures, Acme Bakery, Purple Sage Farms, Boise Vertical Farm, and Double R Ranch.
Attend a play at Shakespeare in the Park in Boise
The Shakespeare Festival of Boise is one of the most popular things to do in Boise for art lovers. Every summer, they put on a theatrical production, several nights a week, of one of the playwright's well-known works at a park in downtown Boise.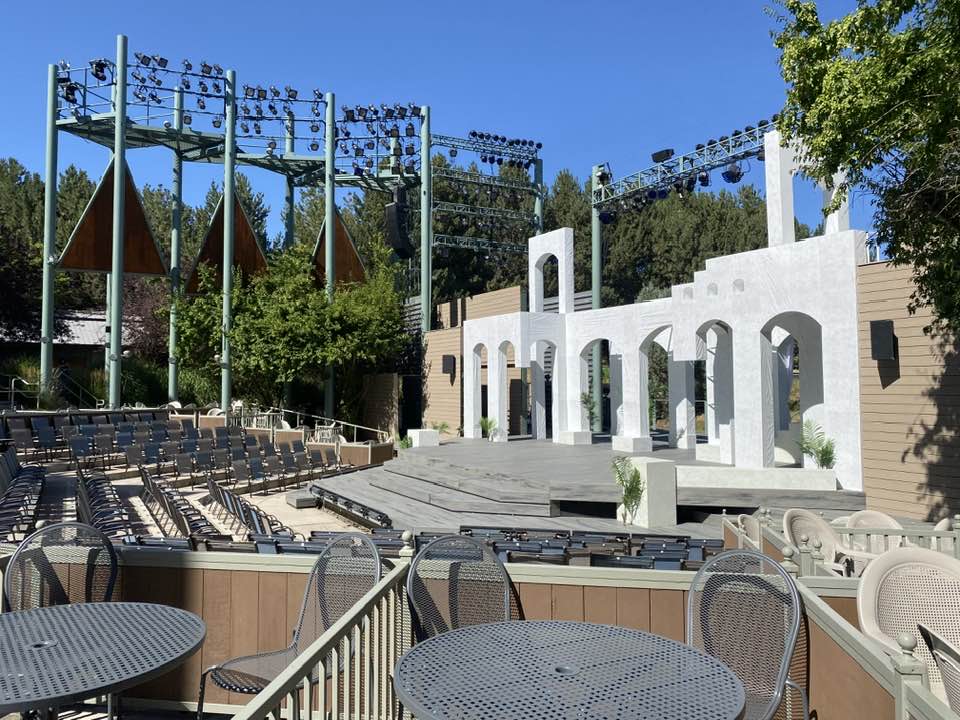 It's an educational and fun experience for the whole family. Bring your picnic blanket, and you can watch an outdoor performance of one of Shakespeare's most beloved works.
Take a cooking class at Season and Taste Cooking School
I can't express how much I love the cooking classes at Season and Taste Cooking School. It's a great place to learn new recipes, pick up some cooking tips, and even learn about different cultures.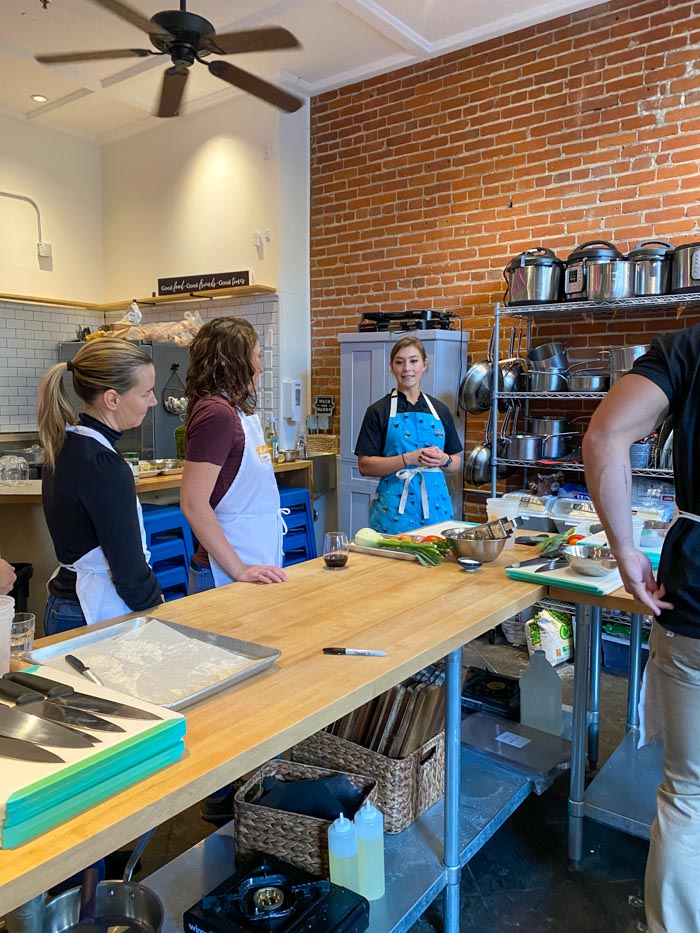 The classes are taught by chefs and foodies from around the world who bring their unique flavors to Boise. It's a great activity to do with your partner, a friend, or even as a family. Our kids have taken cooking classes here before and so have Tony and I.
Visit Idaho Botanical Garden
Walk around the gardens or attend a local concert during the summer months at the Idaho Botanical Garden.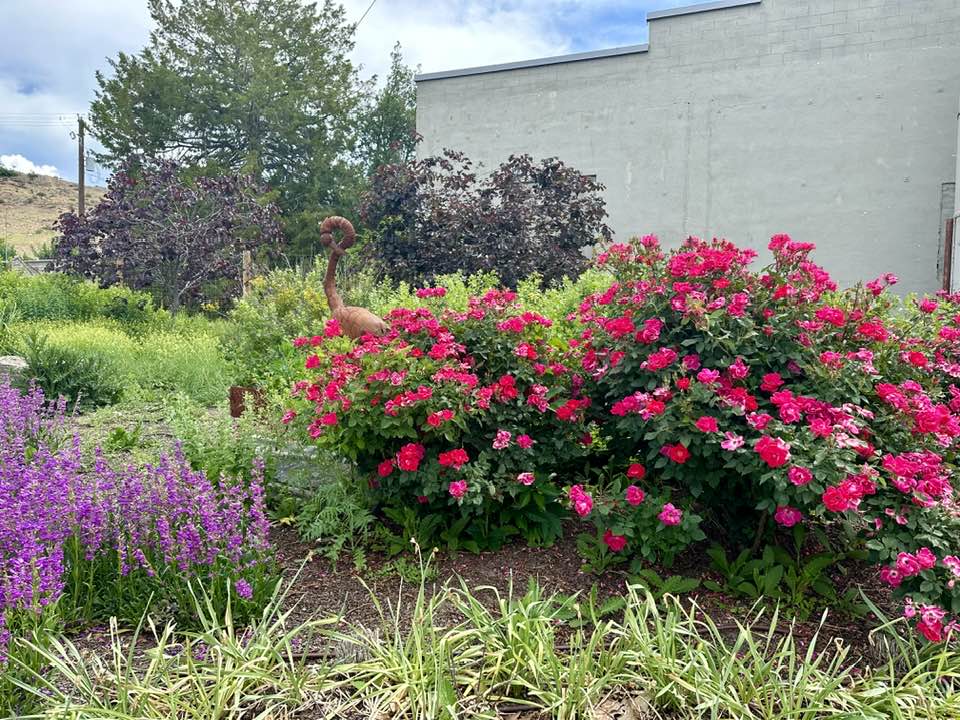 Or, if you're visiting Boise in the Winter then you might enjoy purchasing a ticket to see the beautiful lights for the Winter Garden aGlow.
Enjoy Donuts for Breakfast in Boise
Ice cream may be your top pick for a treat in Boise, but what about visiting one of the best donut shops in Boise?
I've done all the work for you in finding the best donuts Boise Idaho offers. I share about some of the best breakfast places in Boise to get your donut fix.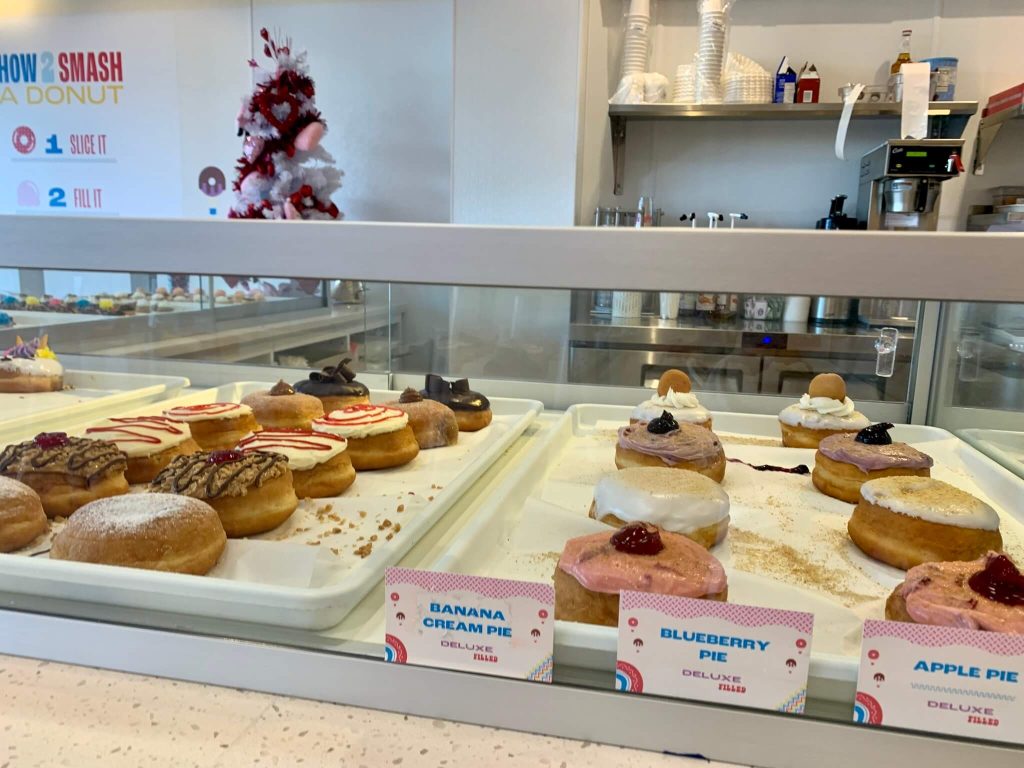 My top recommendations are Guru Donuts, Pastry Perfection, and Country Donuts. You can check my blog and see which one you like the most.
Grab Pizza in Boise
Pizza is always a great option when it comes to easy food in Boise. There are some really awesome pizza places here that you can try.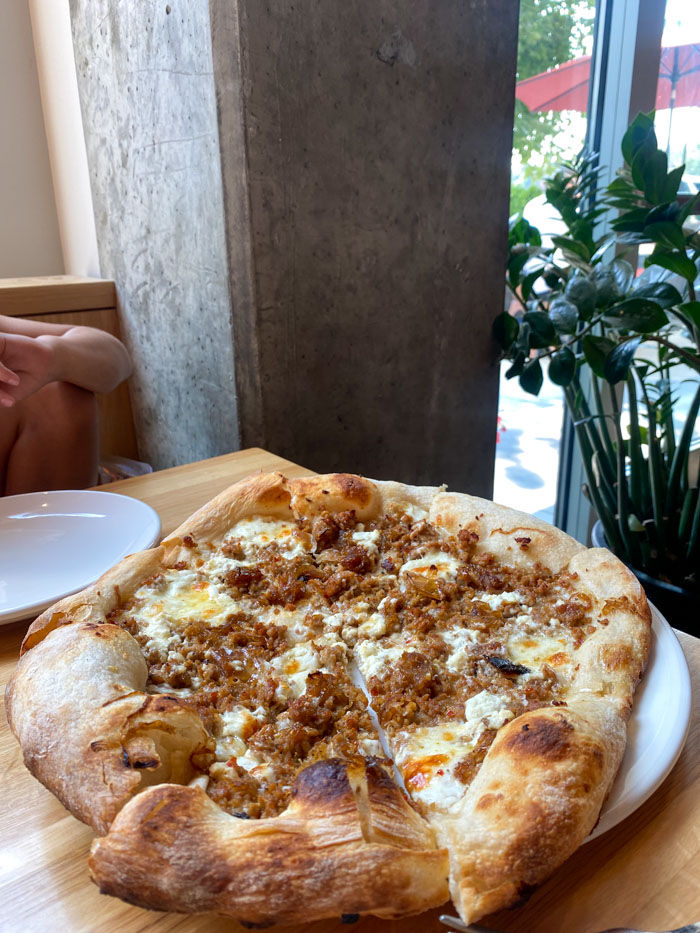 The Wylder is at the top of the list as being one of the best pizza places in Boise. They have amazing wood-fired pizzas that you can enjoy with your friends and family. It's a locally-owned restaurant with a modern vibe that's always packed with people.
Visit Zoo Boise
Another must-visit attraction in Boise is Zoo Boise. It's a great place to visit if you have kids with you, as it's an interactive and educational zoo. Or just a place that you could really enjoy learning over 300 animals from 100 various species.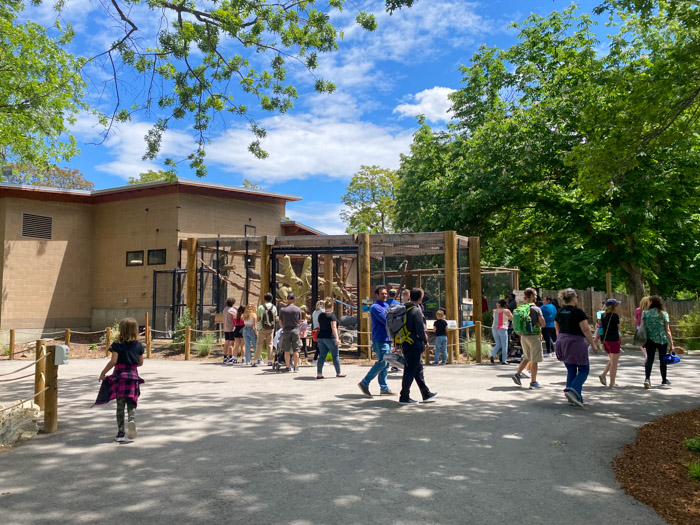 Located in Julia Davis Park on the Boise River, the zoo is home to giraffes, lions, camels, and many more animals that you can learn about.
Paddle on Quinns Pond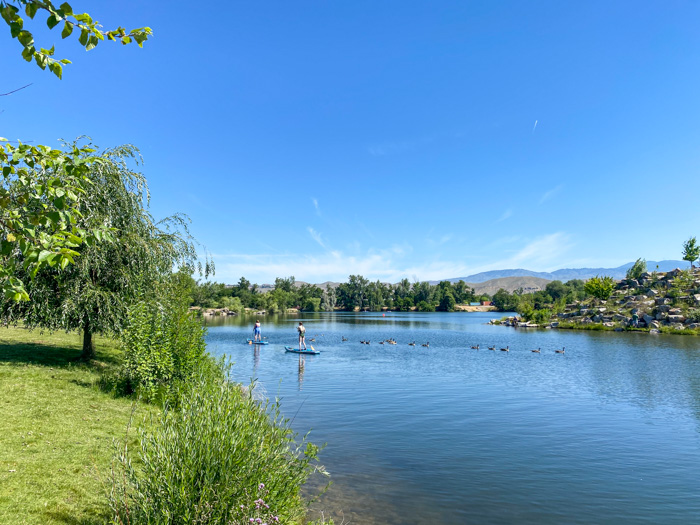 Enjoy a day on the water in the heart of downtown Boise. Quinn's Pond is home to Boise's paddling and water sports shop Idaho River Sports and a great place to rent paddle boards or kayaks and spend an afternoon on the pond.
Take in the views at The Boise Depot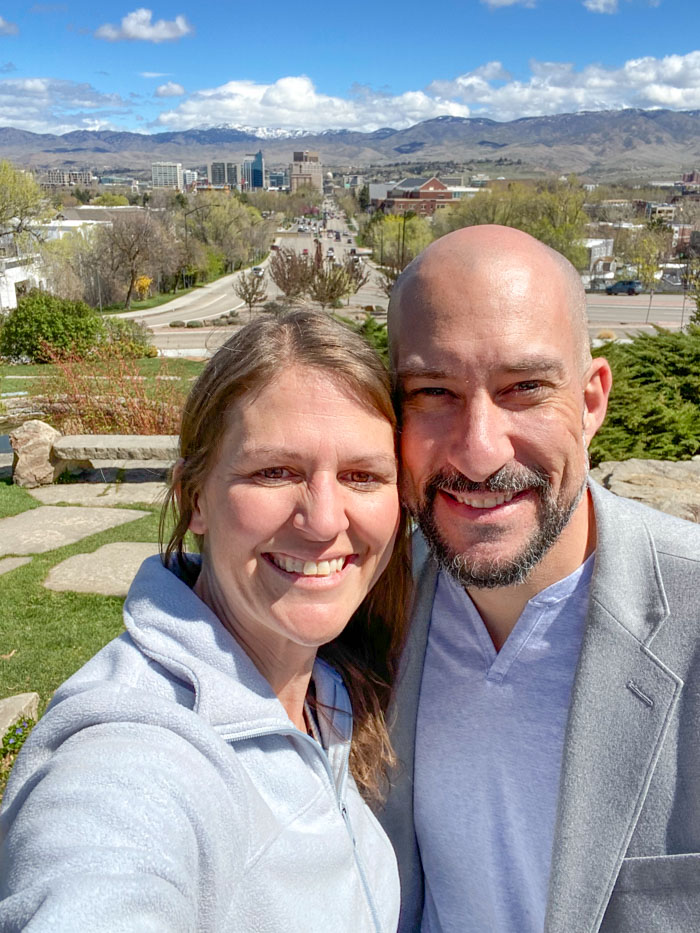 Visit the Boise Depot, the best place for views of Idaho's capital building and the foothills. The Depot is located on 'The Bench' area of Boise, a slightly elevated ridge that overlooks downtown. The Depot is a beautiful place to take in the views or go for a romantic walk around the Platt gardens in the summer. It's one of the romantic things to do in Boise.
Hike Camel's Back Park For A View
Consider going on a hike at Camels Back Park in the North End of Boise. The stairs will bring you up to see this beautiful view of downtown Boise and the Treasure Valley.
Shop or Eat in the North End of Boise
The North End is a small neighborhood mixed with homes and businesses including restaurants, coffee shops, and even a locally owned toy store called G.Willikers.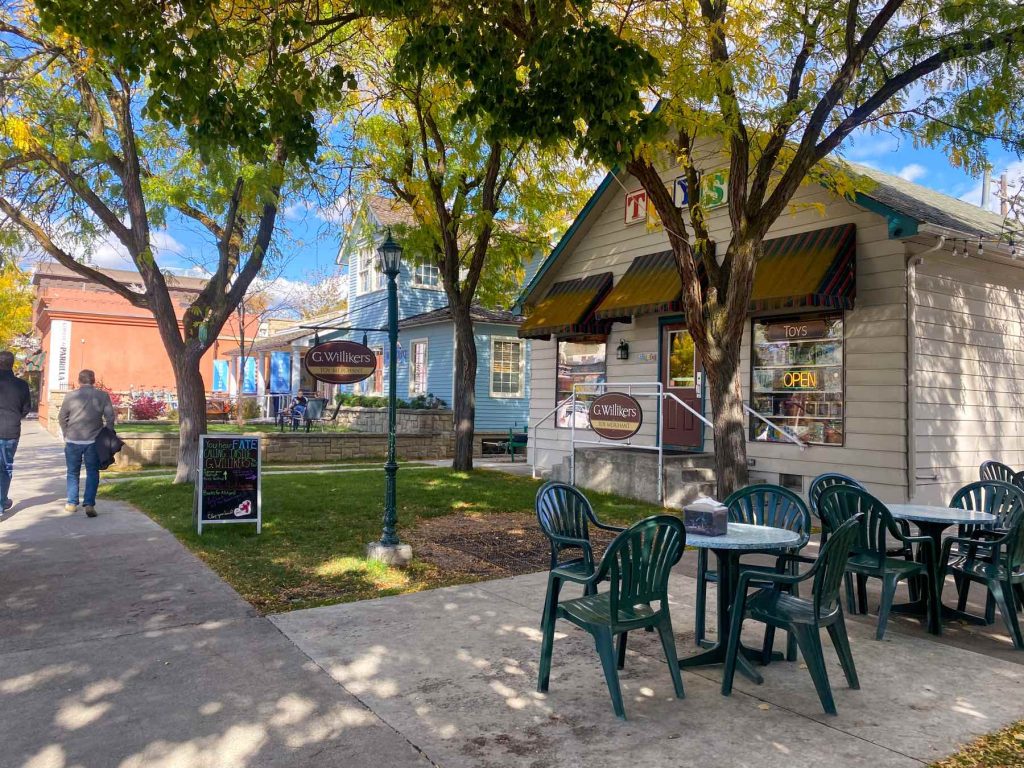 Visit The World Center for Birds of Prey
The World Center for Birds of Prey is a great place to learn about birds of prey and the conservation efforts taken to protect them. The center is dedicated to conserving birds of prey through education, research, propagation, and rehabilitation.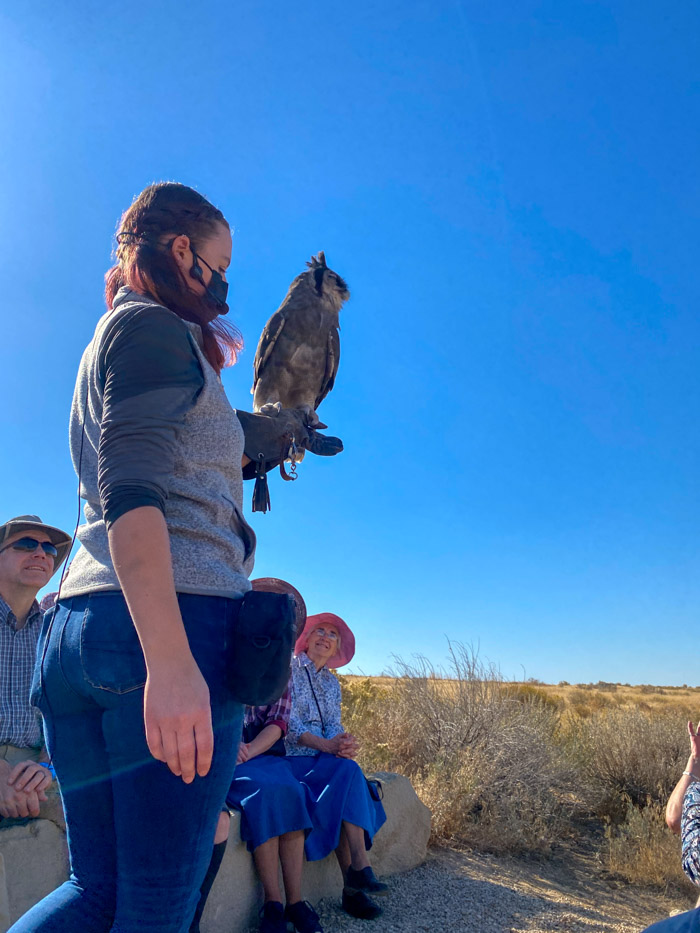 I added this to our post listing fun things to do in Boise with Kids since it's a great place to bring the kids. You can observe hawks, owls, and eagles in their outdoor natural habitat, as well as watch some of the amazing flying demonstrations. It's a great place to learn about these majestic creatures and their importance in our environment.
They have volunteer programs and various tours you can take. It's a great place for people of all ages to learn about birds of prey and the importance of conserving them.
Check their website here for more information.
Eat at One of Boise's Restaurants near 8th Street
Of course no iterinary is complete without pointing out some of the amazing restaurants in Boise. With so many different cuisines to choose from, it's difficult to pick just one place!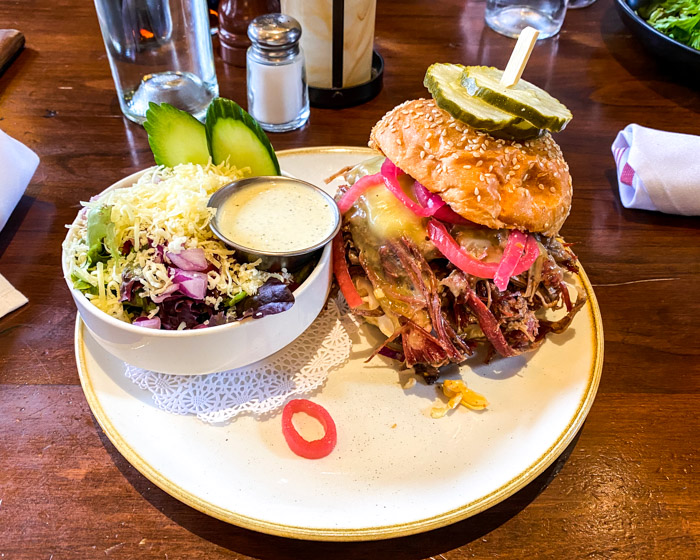 Check out our post, that I continue to update regularly, sharing the best Restaurants in Boise Idaho. Then you can learn about some of best places to eat in Boise. We've included places for breakfast, lunch, dinner, and even dessert so you can find something that fits your cravings.
Go On The Old Penitentiary Tour
Built in 1870, the Old Penitentiary is one of four territorial prisons still open today for tours. Located in Boise near the famous Table Rock hiking trail, this is a great place to take a tour.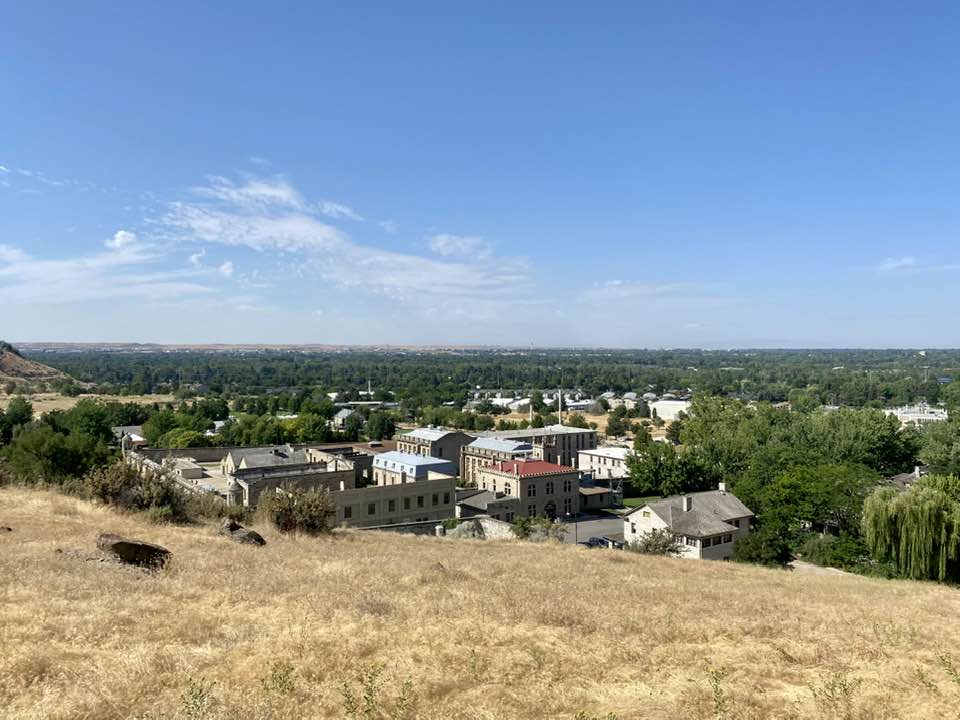 Walk Around MK Nature Center
The MK Nature Center is located on the Boise Greenbelt and offers a great place to get back into nature.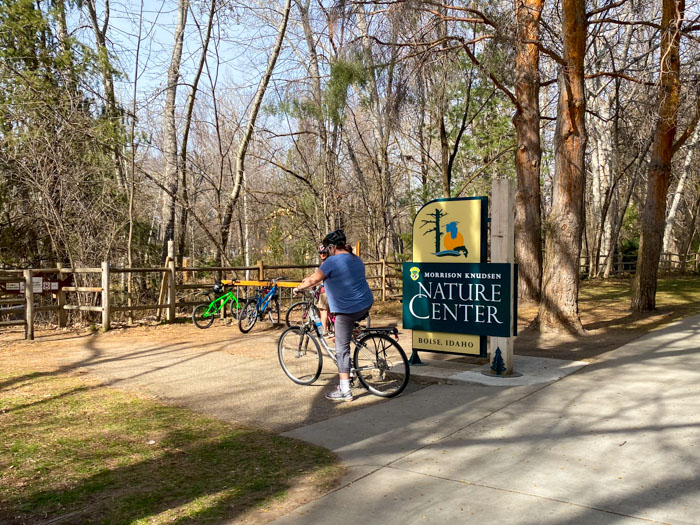 Things To Do NEAR Boise Idaho
Are you willing to drive 10-15 minutes outside of Boise itself to experience some great things to do in the Treasure Valley area? Then keep on reading!
Shop At The Village At Meridian
The Village at Meridian is near the West side of Boise in Meridian, Idaho. It offers a plethora of shopping experiences, beautiful fountain, a playground and coffee shop, a bowling alley, and so much more all in one location.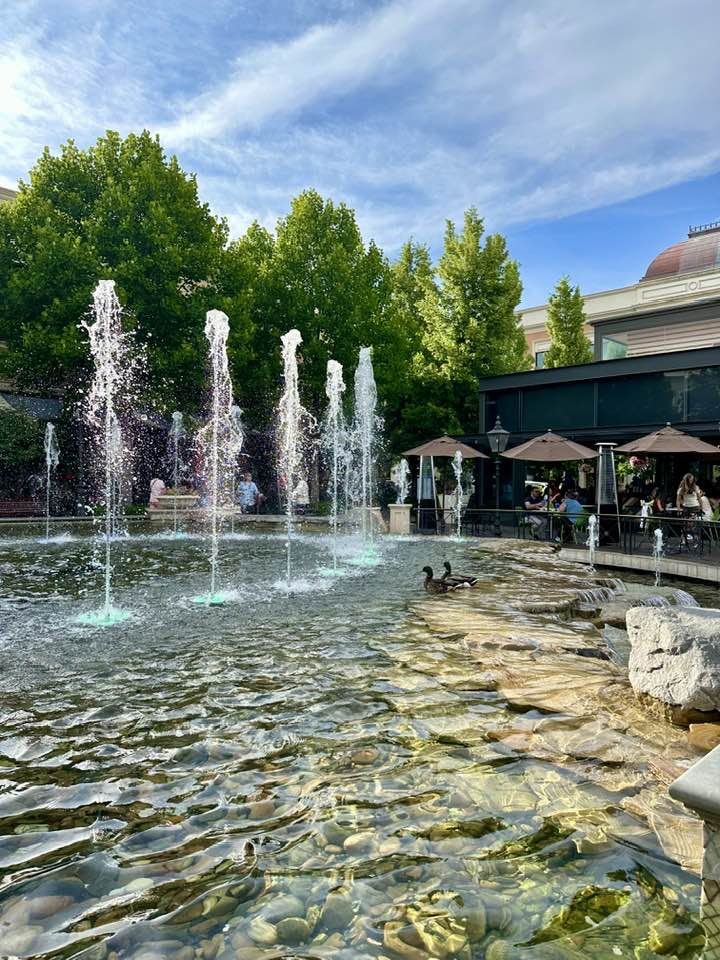 Whether you're looking for a place to eat and socialize, clothes, jewelry, home decor or anything else, The Village At Meridian is the place to go.
Go to Roaring Springs Water Park
Also located in Meridian, Idaho, Roaring Springs Water Park is a fun place to visit during the Summer months. There's plenty of thrills here, with slides, a lazy river and even an artificial beach!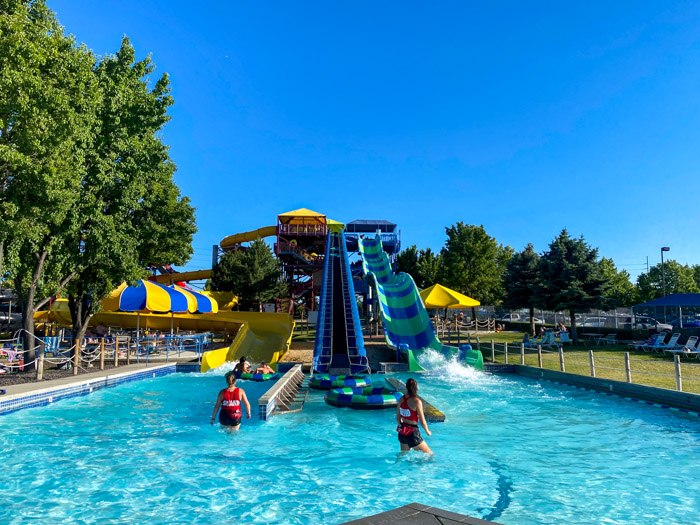 It's the perfect destination for a day of fun and excitement, so make sure to visit if you're in the area. Plus, they offer discounted rates on weekdays, so you can save a bit of money while enjoying the thrills. Check their official website for more information.
Spend a Day At Top Golf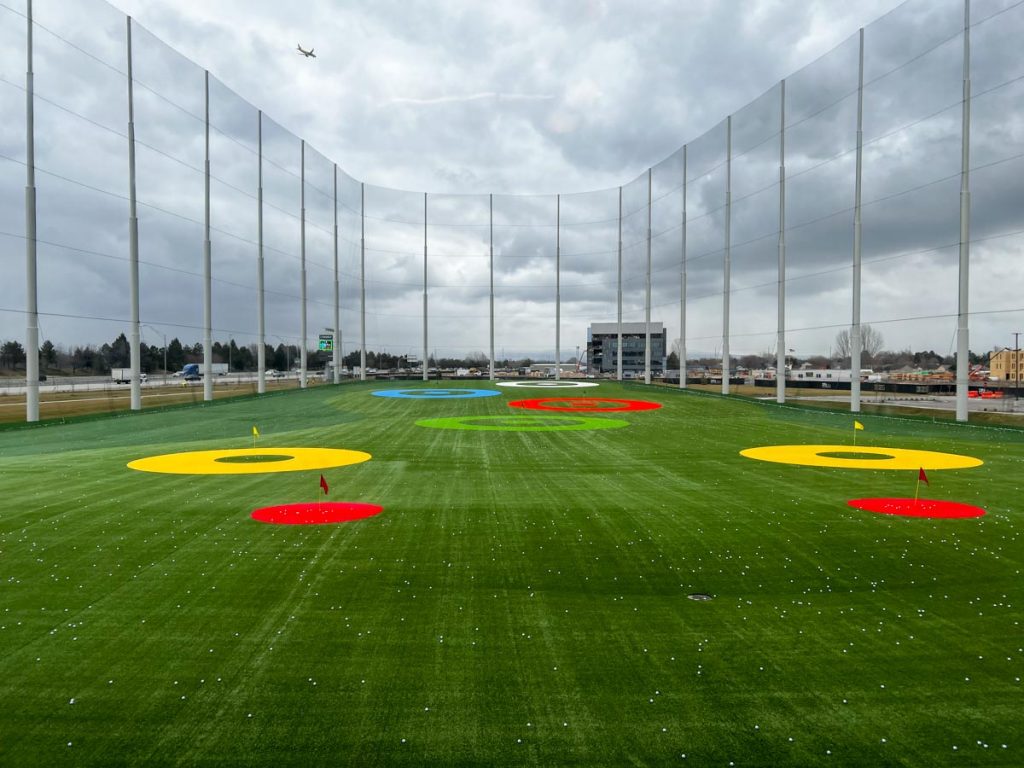 One of the newest and most popular things to do in Boise is to enjoy the climate controlled hitting bays a the new Top Golf off of interstate 84 and Eagle Road in Meridian. Reserve a bay for up to 6 people and use their clubs for free or bring your own.
Enjoy Indoor Rock Climbing At Vertical View
Spend a day climbing at the state of the art indoor rock climbing facility Vertical View. Located off the interstate and Locust Grove in Meridian, Vertical View is great for all ages and abilities.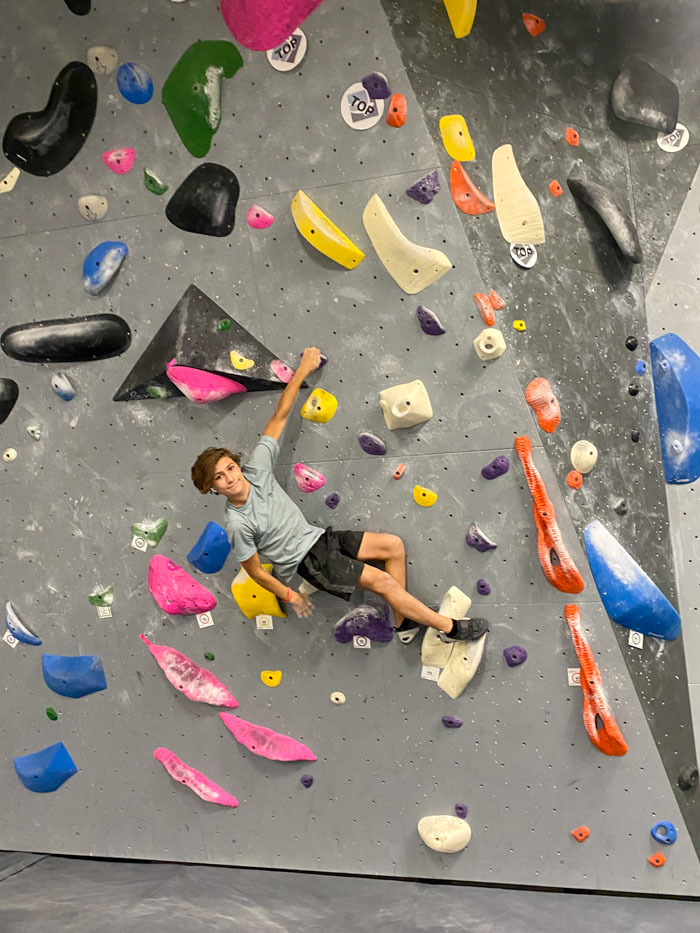 Drive to Jump Creek Falls for a short hike
A 60-foot waterfall lies in the Owyhee Mountains of Southwest Idaho, and you can take a short hike to get there. Jump Creek Falls only requires a short hike before you arrive at the falls and a cool pool of water to take as swim in. It's a great place to relax and appreciate nature's beauty.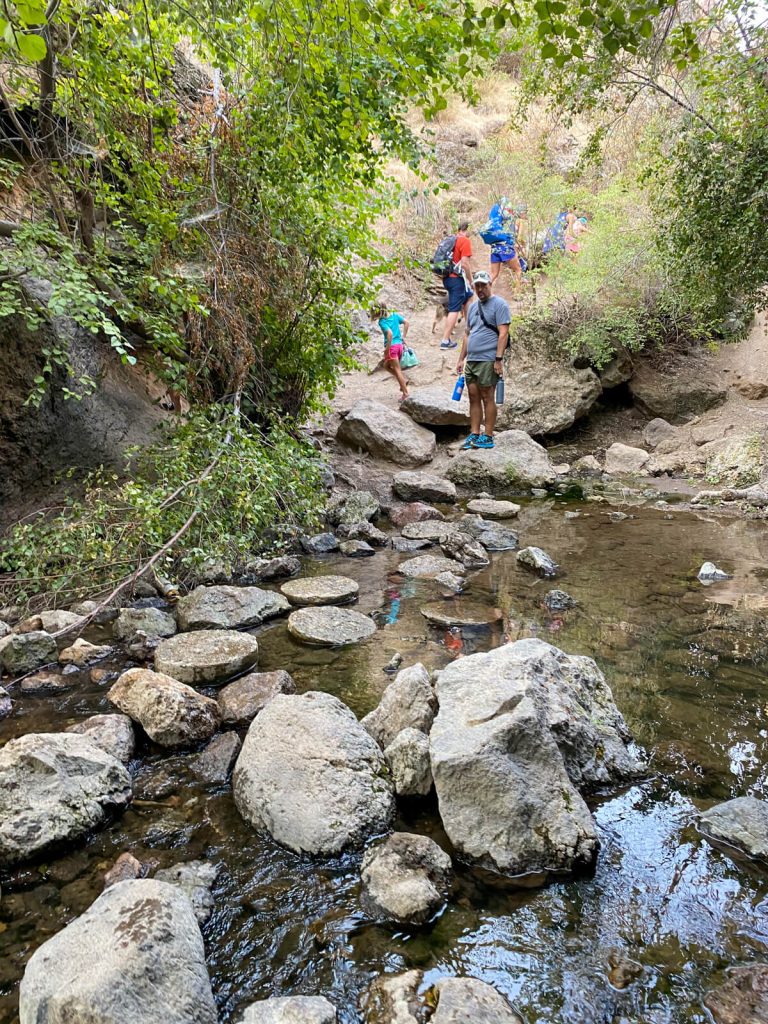 Best part? You can cool off in its natural pool plus it's a free activity that's perfect for the whole family. There are also other trails in this area that you can explore if you'd like to make a day out of it.
Ski at Bogus Basin in the Winter
When it comes to the winter activities to do in Idaho, skiing at Bogus Basin are what locals in Boise enjoy the most. Our family has spent many weekends driving up to Bogus Basin for day trips to enjoy some incredible downhill skiing.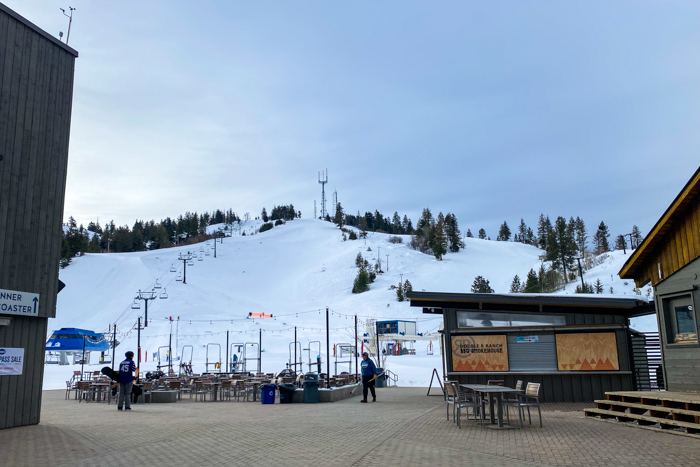 Bogus Basin is the closest ski area near Boise, about a 40-minute drive away from downtown Boise. There are slopes for all levels of skiers, from novice to expert.
If you're considering planning a weekend away from Boise to go skiing in Idaho, then be sure to check out Tamarack or Brundage ski resorts near McCall. Both just about 2 to 2 ½ hours drive from Boise.
Drive 40 minutes to The Springs – Idaho Hot Springs
The Springs is an Idaho Hot Springs resort for day use. It's located in Idaho City, just a 40 minute drive from downtown Boise. It's the perfect place to escape from everyday life and relax in natural hot springs water.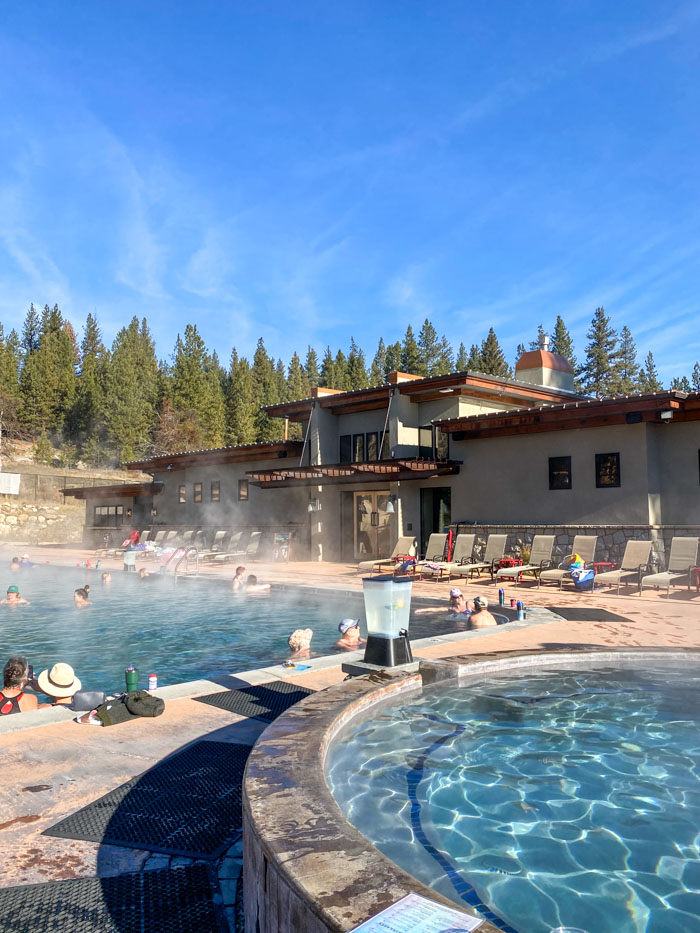 This hot springs resort is surrounded by beautiful nature, so you can relax while enjoying the great outdoors. Just be sure to make advanced reservations and follow our Idaho hot springs map to help you find it!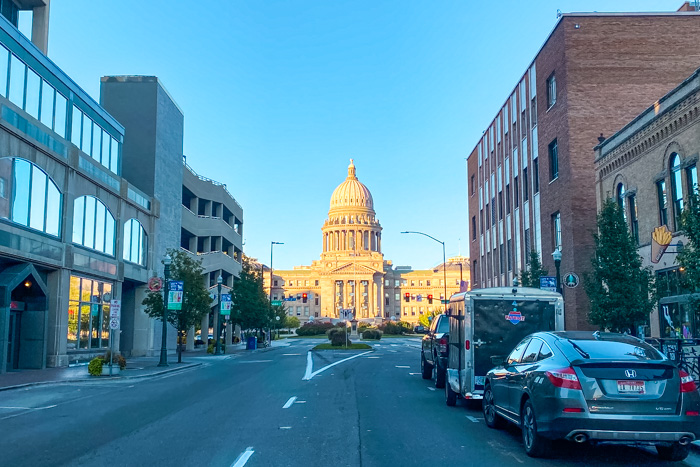 Whether you're visiting Boise for the first time or you live in the Treasure Valley area of Idaho, I hope this list helped you! I'm hoping that there's something on above that will make your day or weekend in Boise even more memorable. If you're on a budget, then dive into this list of free things to do in Boise.
If you are traveling to Idaho and you want to make the most of your time in the Boise metro area, consider visiting the surrounding cities.
There are some fun things to do in Caldwell Idaho, that's around half an hour away from Boise. Or check out things to do In Nampa Idaho that's only 20 minutes away from Boise.
There are a lot of fun activities, whether it's indoor things to do in Boise or outdoor things to do in Boise. I hope this article helps you explore the city of Boise!