There are plenty of great vacation rentals in Boise that are convenient, affordable, and great to stay at. When looking for where to stay in Boise Idaho many families, couples, and business professionals prefer these rental homes over hotels for their comfortable nature. That's why people are finding that some of the best places to stay in Boise Idaho are VRBOs or Airbnbs.
It's harder to sort through every Airbnb in Boise Idaho, but you can filter through and find exactly the VRBO in Boise Idaho that ranks well for cleanliness, quality, and so much more. You can even search for pet-friendly rentals!
So, if you're looking for cool places to stay in Boise Idaho then consider checking out some of these great Boise vacation rentals below. These are ranked the best places to stay in Boise according to reviews.
Moving To Boise, Idaho or the Treasure Valley?
Download this FREE 50-page relocation guide to Boise that will help answer many of your questions!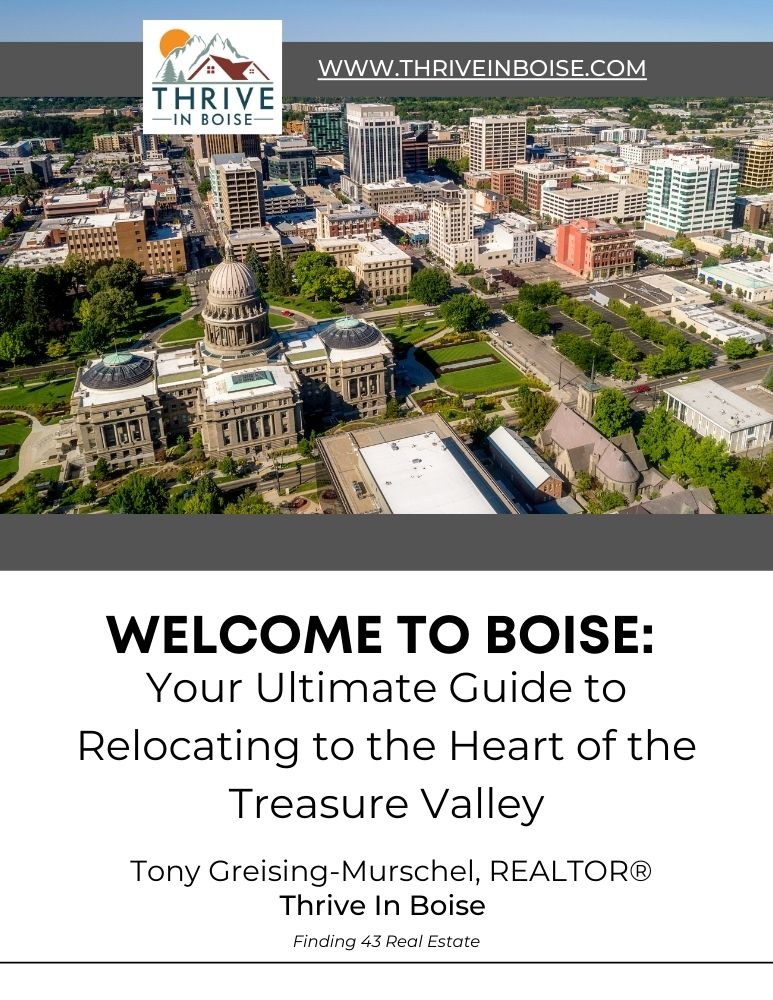 THIS ARTICLE MAY CONTAIN COMPENSATED LINKS. PLEASE READ OUR DISCLAIMER FOR MORE INFO.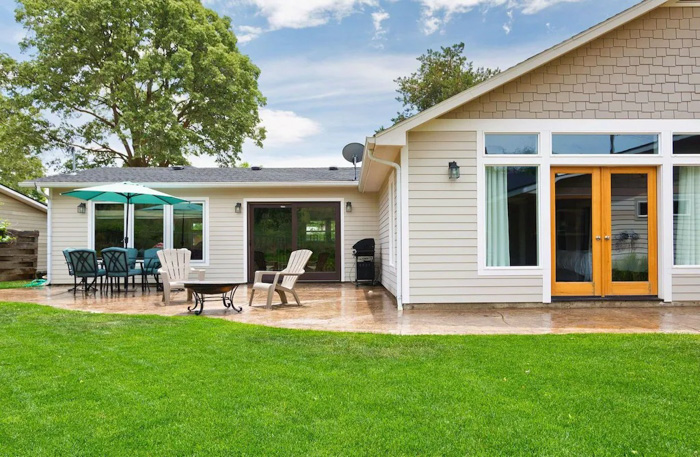 One of the best areas in Boise to stay is downtown Boise, or at least it's the most sought after. This home in downtown Boise allows you to be close to all the downtown happenings, yet you won't experience all the hustle and bustles while staying here. It has hiking trails out back that will allow you peace from city life with nature around every corner! There's three bedrooms available as well if traveling brings along children.It even comes equipped with an extra crib so everyone can have their own space without any fuss whatsoever.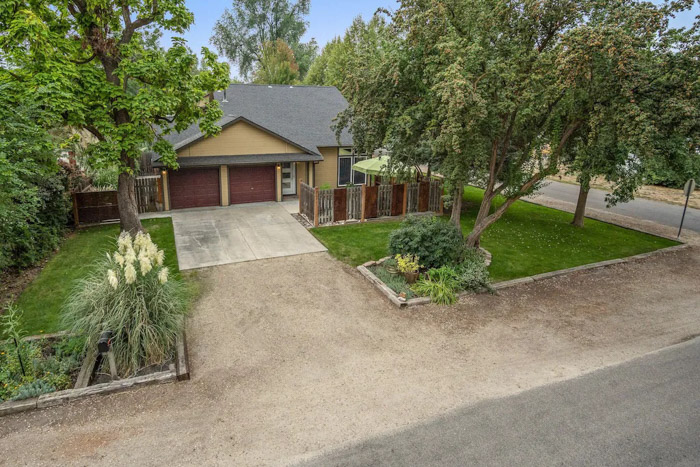 This Boise vacation rental retreat is located in the Sunset neighborhood of Boise, and it has three bedrooms with two bathrooms. You will find a fire pit out back as well! This place feels like an escape from city life while still being close enough for whatever you need when visiting this beautiful state capital city – all without having to rent expensive cars or pay high hotel bills during your visit (you can use their bikes if desired).
Related Post: Discover the Best Breweries In Boise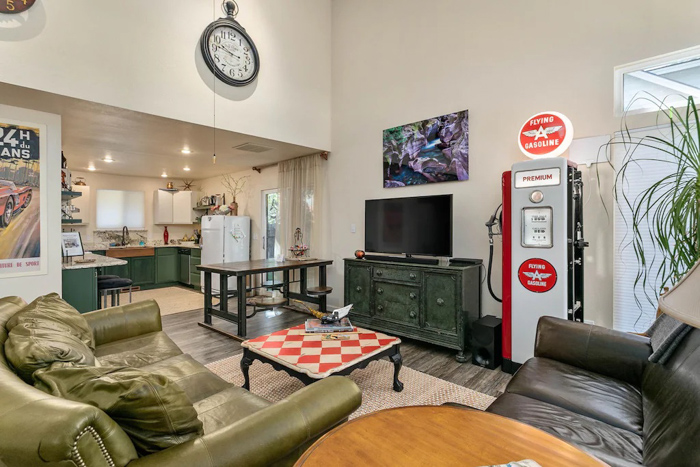 The 50's are back and this time they're in Boise. This is one of the coolest short term rentals you'll find, with an old gas pump as your living room centerpiece. This is one of the fun and unique places to stay in Boise Idaho.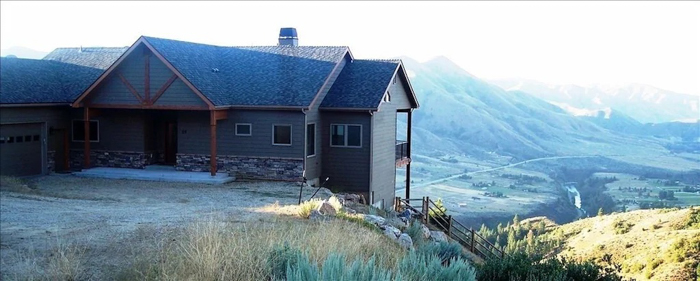 This cabin near Boise is perfect for anyone who wants an outdoor adventure near Boise. It has incredible views and can accommodate up to 7 people, which means you'll have plenty of space with your friends or family members when they come to visit! It's one of the best cabins near Boise Idaho.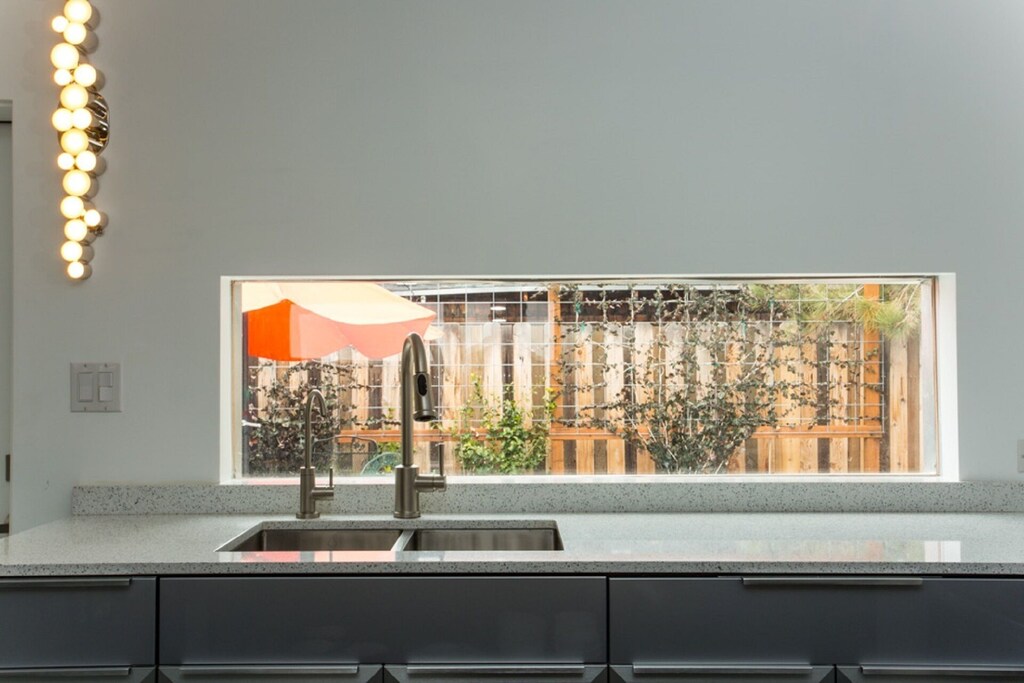 Find your inner peace at this fun vacation home located in Hyde Park on the North End of Boise. This one-bedroom home is equipped with everything you need for an unforgettable stay and great for couples.
Related post: Discover the Best Restaurants in Boise Idaho.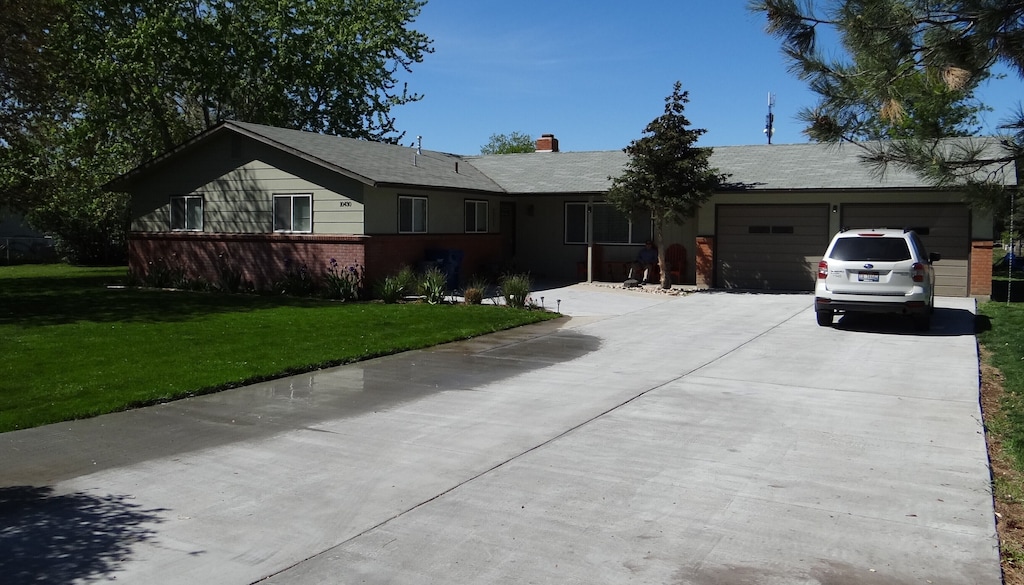 This cozy home in West Boise is perfect for families looking to leave the hustle and bustles of city life behind while still having easy access to explore what Boise, Idaho has to offer. You'll love relaxing in your massive backyard or taking advantage of three bedrooms with two bathrooms!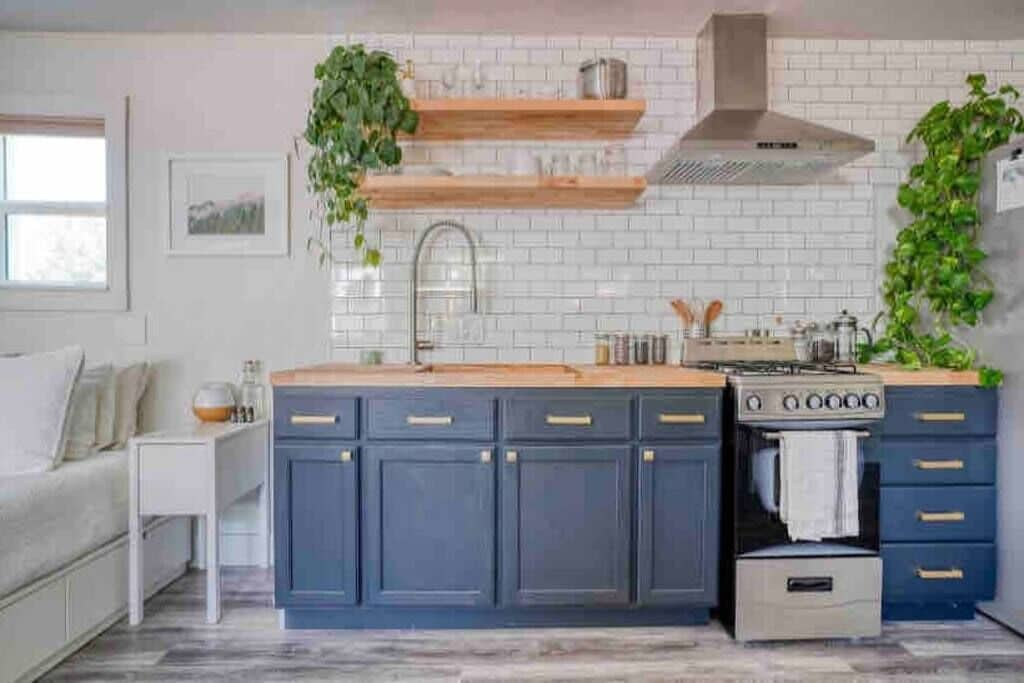 Step inside this cute little studio to find all of the essentials for a romantic getaway. From recessed lighting and an essential oil diffuser, you'll be able spend your time together in style at one the best places near Boise Idaho!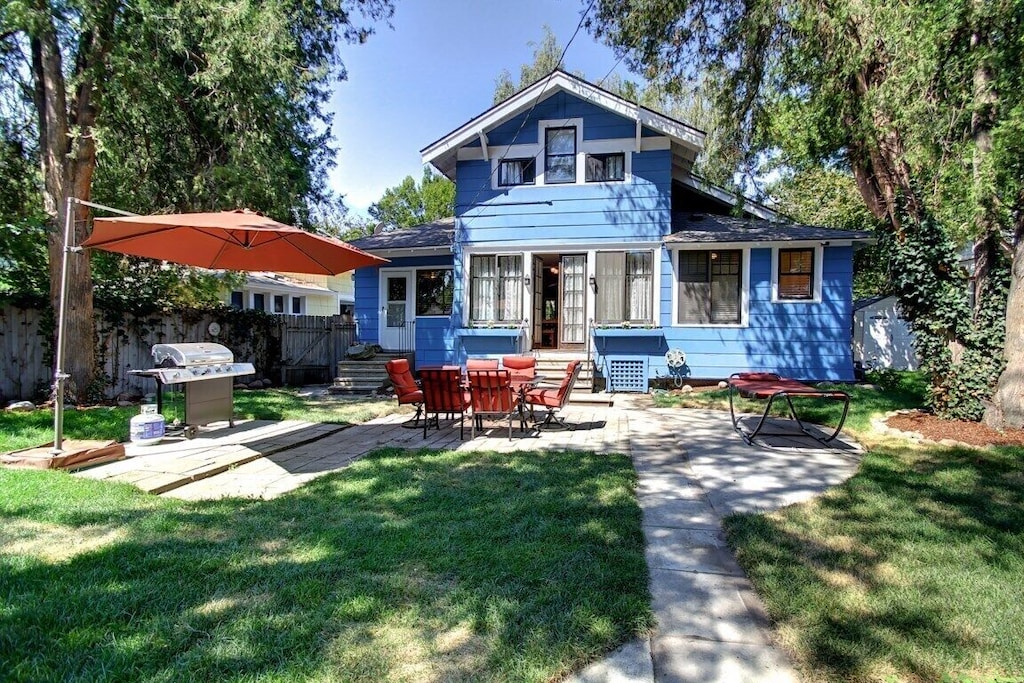 The family vacation is finally here and you don't want to stay in a small apartment. This four bedroom house, located in the North End of Boise, will be perfect for all of the members from your group! It's over 4000 sq ft so there's plenty of space.
What's not to love about this eco-friendly house? It has four bedrooms and is kid friendly, but no dogs allowed. If you're looking for an escape with some peace & quiet then this is the best place to stay in Boise Idaho.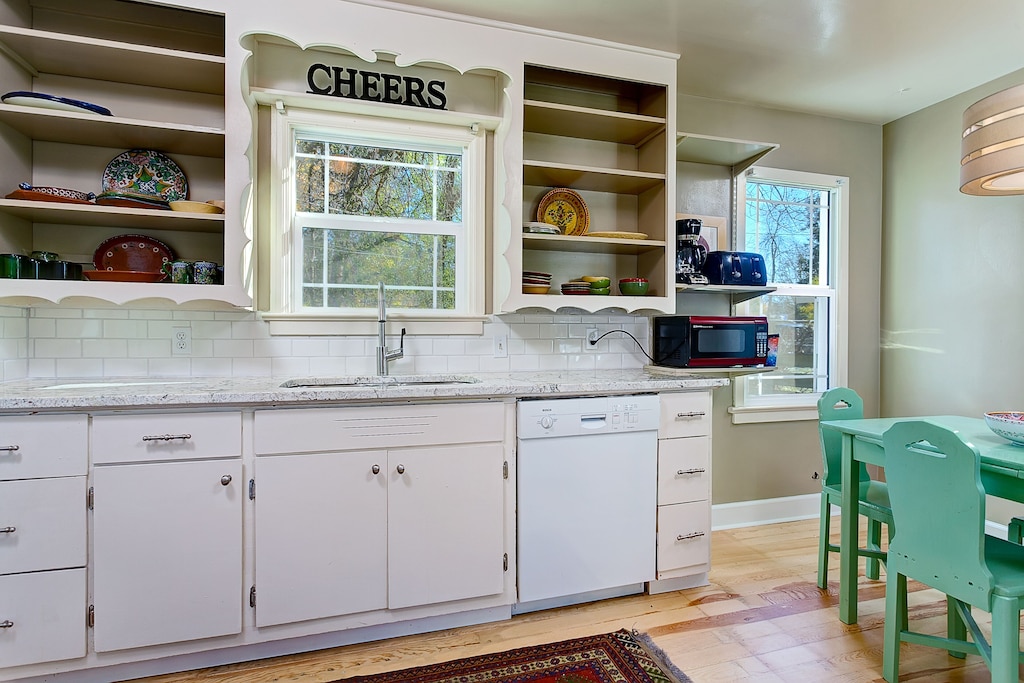 This dog-friendly vacation rental in Boise is the perfect spot for you and your furry friend to explore Idaho. It's a smaller home with two bedrooms, one bathroom. Perfect if someone has an a friend to bring along to explore Boise.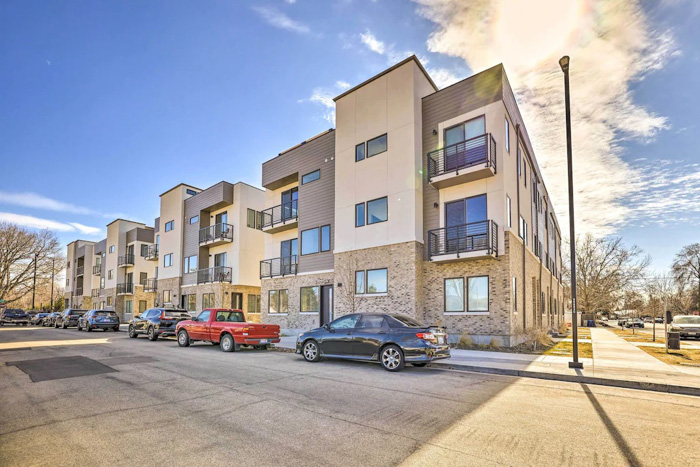 The mountain views alone make this townhome one of the coolest places to stay in Boise, Idaho. This large townhome has three bedrooms and offers the use of bikes and has a rooftop deck! It's near downtown Boise and is another one of the best places to stay in Boise, Idaho!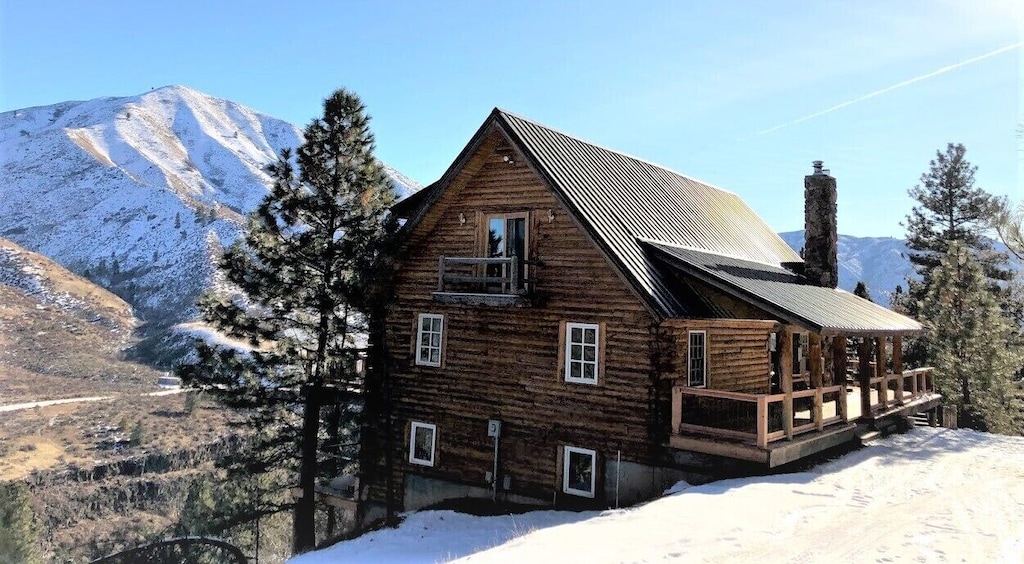 This log cabin is the perfect place to stay if you are looking for a cabin rentals near Boise Idaho. Located just 30 minutes from downtown Boise, it offers beautiful views and plenty of space inside! The property has three bedrooms with two bathrooms. No pets allowed though. This is one of the best places to stay near Boise Idaho if you love spending time outdoors!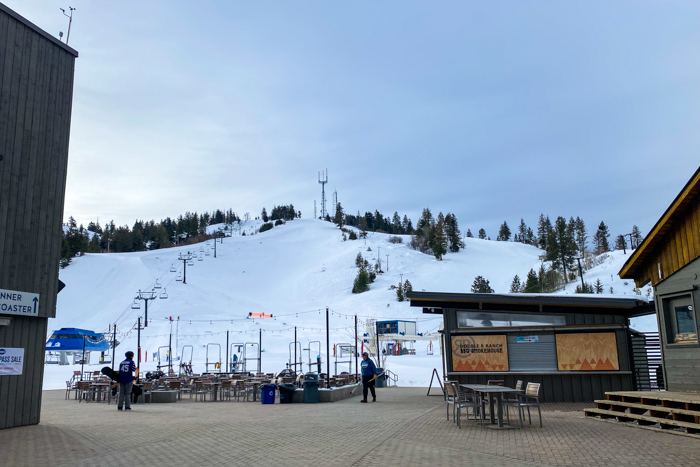 If you're planning on visiting Boise in the winter and you want to enjoy some amazing skiing with short lines, then you might want to consider booking this ski-in and ski-out condo that sleeps 6 people. Located up the mountain at Bogus Basin and offering a shared hot tub and sauna year-round, these cute condo rentals are perfect for a small family.
Looking for a large house in Boise that your entire extended family can stay in? Check out this highly rated 7 bedroom house that sleeps 20 people in Boise. This would be a great place to stay for family from out of town visiting Boise for a wedding. They even have a fun little kid's play area and a hot tub.
Other Lodging In Boise Idaho
After learning about the top short-term rentals in Boise, if you're considering looking for other lodging in Boise Idaho, then check out the top hotels in Boise or find the most romantic hotels in Boise.
Considering taking a weekend away from the hustle and bustle? Then you may want to consider going glamping in Idaho.
Tips For Visiting Boise Idaho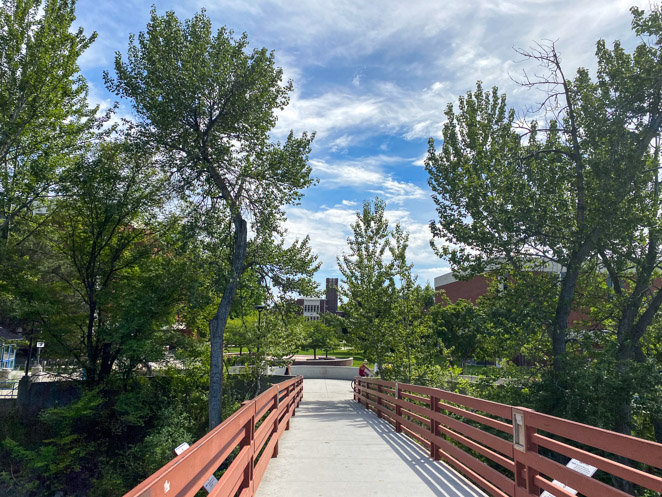 Short-term rentals provide the perfect accommodations for your next Boise Idaho vacation. Pack up your Beis luggage and plan a trip to Idaho today! Choose from one of these Boise VRBO accommodations that will make you feel right at home while giving access to amenities such as kitchens and bedrooms!
When visiting Boise in the summer be sure to plan a day floating down the Boise River or walking along the Boise River Greenbelt. Or, consider visiting Boise in the winter and spend Christmas in Boise.