The numerous Fun Runs, Boise Marathons, Boise Half Marathons, 5k's, and 10k's happening in Boise ID throughout the year. If you are planning to visit Boise, or you're considering moving to Boise for any length of time, you will find that the outdoors and exercise are two things that most people love.
The place where you will find the most substantial evidence of this is Boise's famous Greenbelt, a roughly 25-mile-long stretch of paved road on either side of the Boise River. This beautiful part of Boise is covered by all sorts of different trees and surrounded by plants and wildlife of all sorts. It's easy to see why so many people in Boise love to go for runs or ride their bikes along this gorgeous stretch along the peaceful waters of the Boise River.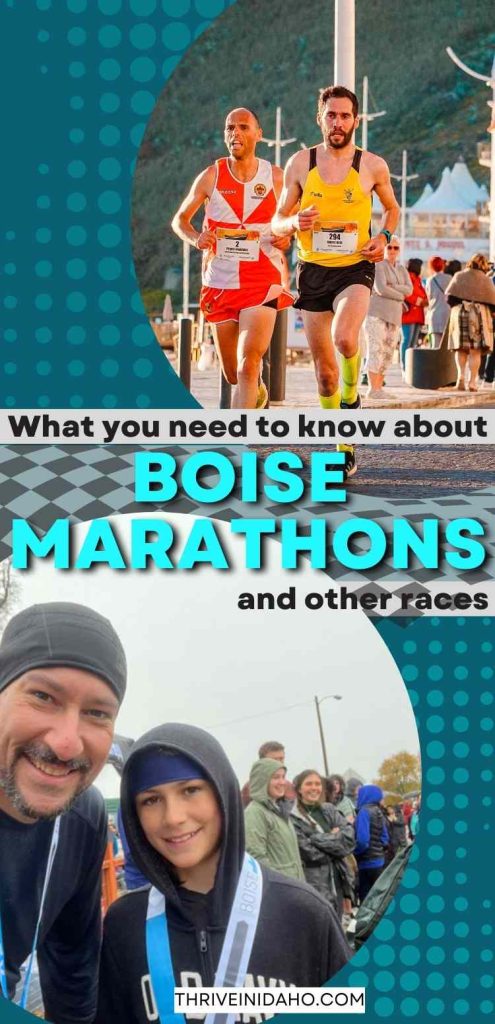 A Boise Marathon is a great way to experience these sights and sounds of the Greenbelt, but you should also definitely consider participating in some of the other Fun Runs or 5k's happening in and around Boise.
There are a bunch of races throughout the year, many of them sponsored by local running clubs, businesses, and organizations. Training for these events is always an excellent way to stay fit and healthy while also exploring some great parts of Idaho you might have otherwise never experienced.
Things To Know About Boise Idaho Racing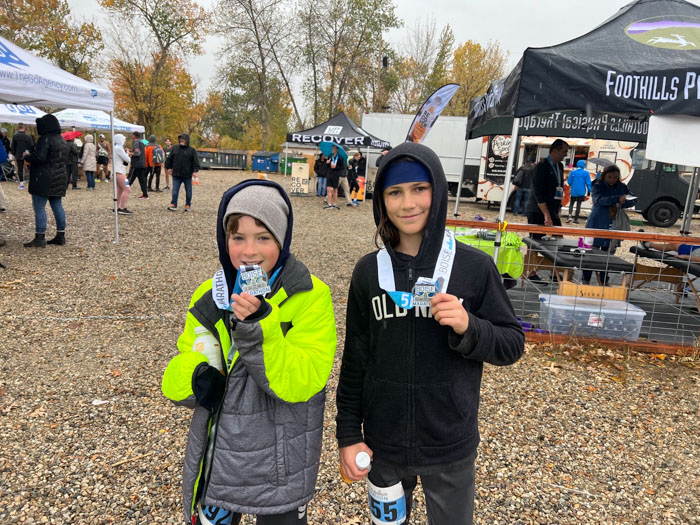 The many venues that schedule the Boise races and marathons throughout the year are along the greenbelt, starting and finishing in parks like Ann Morrison and Julia Davis, or starting at Lucky's Peak.
These parks are big enough to host a wide range of vendors, boise breweries, and food trucks for runners to get something to drink and eat during Boise Marathons and Races. Many of these races benefit not-for-profit organizations to help worldwide using the funds raised from the event.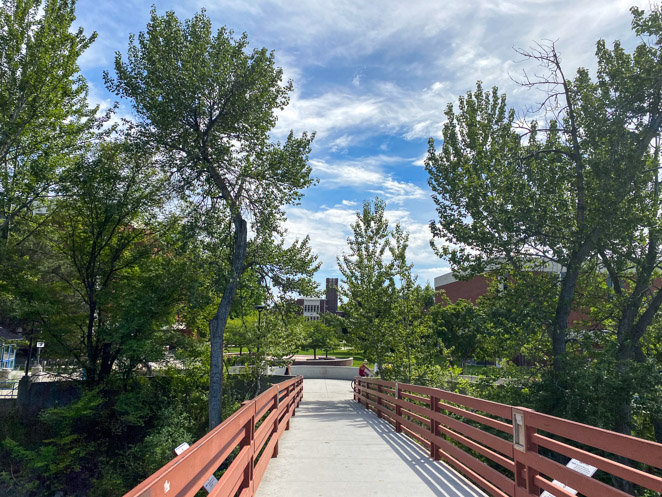 The Greenbelt may be the most popular spot, especially for the famous Boise River Marathon, but Boise Marathons and Half Marathons take place all throughout the city.
They can go through all the different streets. While running, you will get a feel for Boise and everything you can do. It's a win-win situation for everyone. You can run with a team or by yourself. It's an excellent way to get out and do something and to maybe make some new friends along the way.
It is also worth noting that a few of the marathons listed below can qualify you for the Boston Marathon!
Related post: Best Ice Cream in Boise Idaho
Where Are Boise Races Held?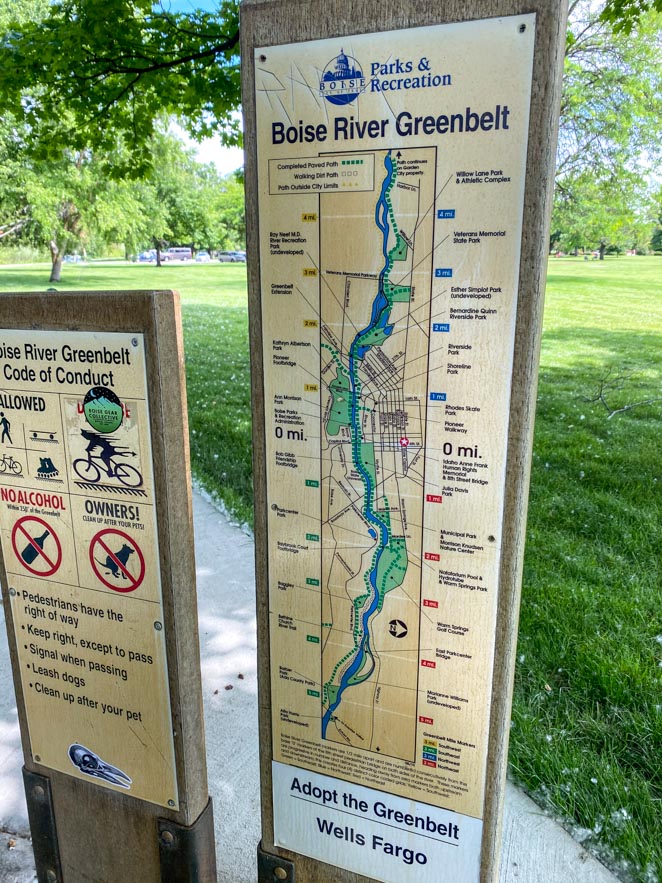 Downtown Boise, the Boise Greenbelt trail, and Lucky's Peak State Park are just a few places where Boise Races are held. If you are coming into town for one of the Boise races then be sure to check out our list of the best places to stay in Boise Idaho to find a vacation home, or a list of the top hotels in Boise Idaho.
Many surrounding cities and communities offer runs if you crave even more marathons. Cities like Kuna, Eagle, Meridian, and Idaho City offer many leisure races or races for competition and fundraising. If you love running, the marathons outside Boise might also be worth a look!
Moving To Boise, Idaho or the Treasure Valley?
Download this FREE 50-page relocation guide to Boise that will help answer many of your questions!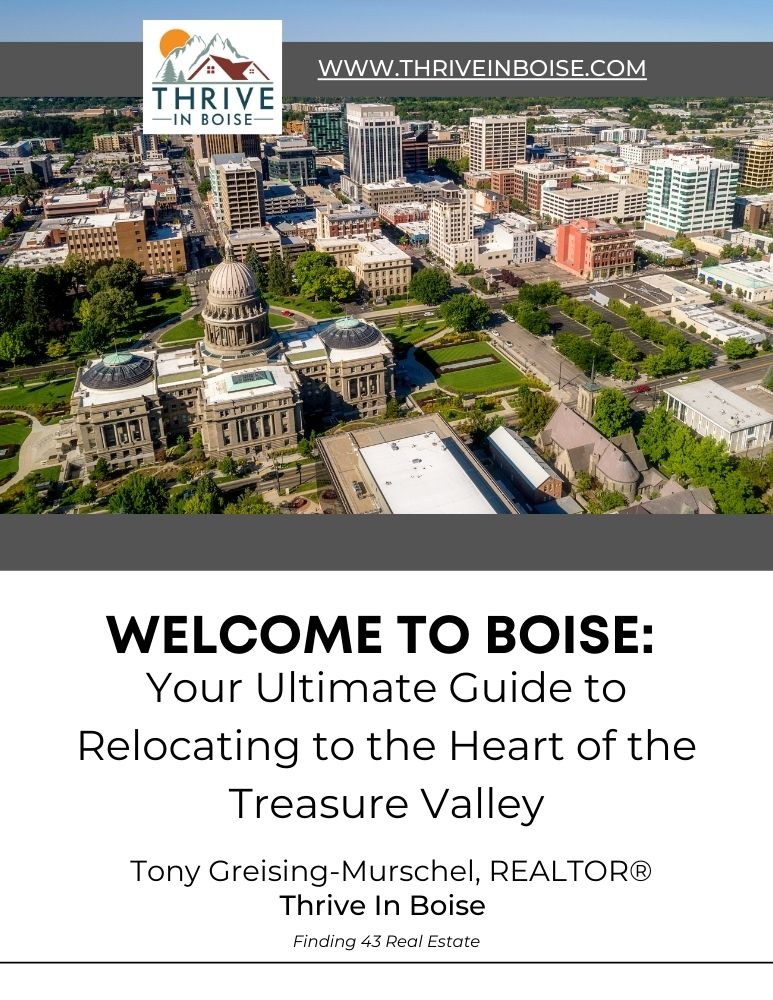 Why You Should Do A Boise Idaho Marathon or Run
Apart from providing an excellent opportunity to get to know the Boise area and its people, running a marathon can give you some excellent health benefits. Running is one of the best ways to keep your heart healthy and decrease the chance of disease. It also helps keep your heart rate lower.
Related post: 10 Best Restaurants in Boise Idaho
Races In Boise for 2023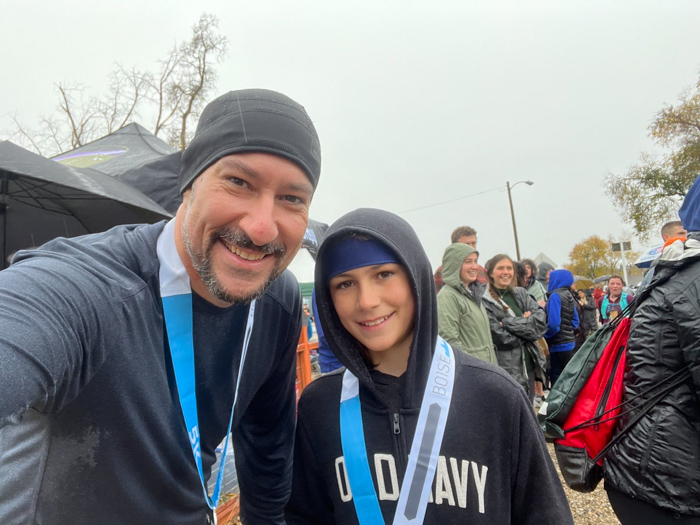 If you're looking to compete in a Boise Idaho Marathon, half-marathon, 10k, 5k, or just run for fun, Boise has several options for you to choose from. Even if you're trying to qualify for the Boston Marathon or donating your time to a charity, there are several events throughout the year that you can participate in. Participating in a run is also a fun thing to do with kids in Boise.
Check out the Boise Marathons and races below.
Happening in late October, this Boise Marathon offers a 5k, 10, half marathon, and a full marathon. This Marathon is a Boston Qualifier, too!
Happing in mid-October, this is a famous Boise running event offering a half marathon and full marathon. They even let you run with a stroller!
Occurs in April and offers both a full and half marathon. You receive a t-shirt, a finisher's medal, bottled water, food, music, and more.
Hosted by the Treasure Valley YMCA for 45 years, this is a well-organized Boise race that's great for all ages. Starting at Lucky Peak State Park, this race provides options for a 5k, 10k, half marathon, and full marathon.
Happening in November in Boise and Caldwell, this fun event is a 5k for runners who want to work off their Thanksgiving lunch!
This event is held in July and is 5k and 10k benefiting refugees in the Boise area.
This memorial run will take place at Eagle Island State park in August. They offer a 5k, 10k, and a run of unknown length. You'll enjoy music, beer, food, and comradery at the finish line area.
Another Boston Qualifier that is held in Boise ID, this run happens in September in Boise, ID. Beginning at Lucky Peak State Park. They offer a 5k, 10k, half marathon, and a full Boise Marathon. They offer plenty of aid stations along the way.
This race is held in September and is great for all ages! Kids 12 and under can run for free. They offer a 5k, 10k, and half marathon where you'll be running through downtown Boise and end at Ann Morrisson Park.
If you're a runner and enjoy it for sport or fun, any one of Boises Marathons has something to offer you.