Planning a Boise to Idaho Falls road trip? Located along the Snake River, Idaho Falls is a fun city to explore during your road trip around Idaho. Whether you are planning to stay in downtown Idaho Falls or plan to continue after a nice rest on a longer journey, a Boise to Idaho Falls trip is a great way to experience the beauty of Idaho as you explore each stop along the way.
Here are some of the best places to stop between Boise, Idaho, and Idaho Falls, Idaho!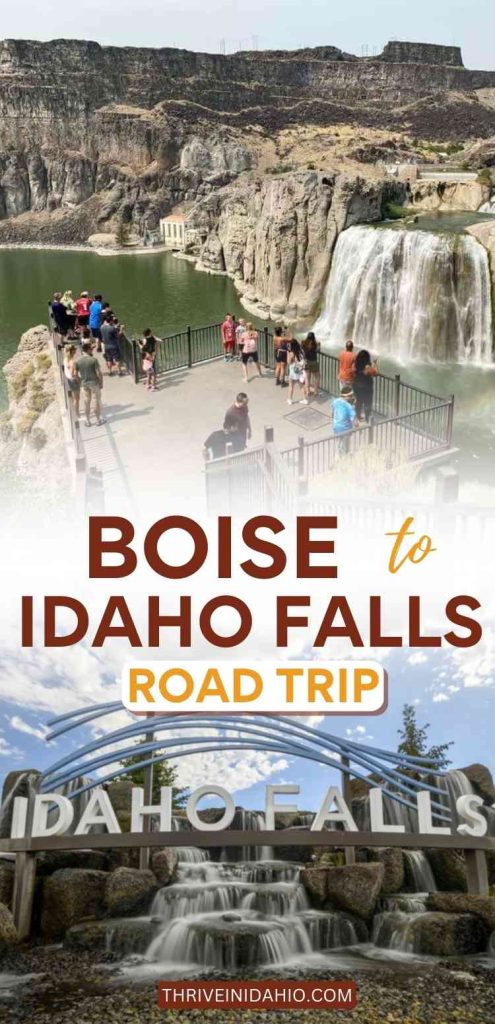 Boise to Idaho Falls FAQs
How far from Idaho Falls to Boise by car?
The distance from Boise to Idaho Falls by car is around 280 miles and will take roughly four hours if you drive straight through.
Are there any Boise to Idaho Falls flights?
There are many Idaho Falls to Boise flights you can take if you don't want to drive. However, most of these flights will have one stop along the way and will add extra time waiting in the airport to your trip.
Boise to Idaho Falls Trip
The distance from Idaho Falls to Boise is full of awesome adventures along the way to make this the perfect Idaho road trip! Here are some of the best places to stop and enjoy during your Boise Idaho to Idaho Falls road trip.
1. Explore Boise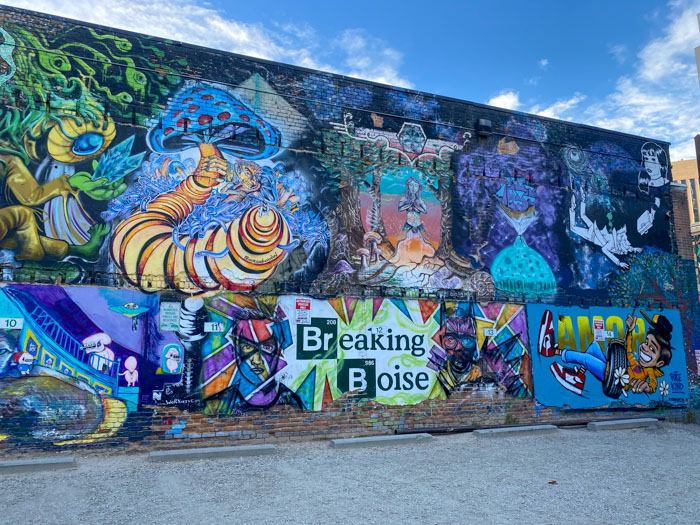 There are so many things to do in Boise, so you will definitely want to spend some time in this exciting city. If you are traveling with your partner, try some of these romantic activities in Boise or check out some local Boise breweries.
Kids will also have a blast with all the family-friendly activities in Boise. There is something for everyone in this city!
2. Y Knot Winery
Located in Glenns Ferry, Idaho, stop at Y Knot Winery to sip on some delicious local wine while looking over the beautiful Snake River. Here you can go on a tour of the vineyard, followed by a wine tasting. This vineyard also has a golf course and restaurant on-site to enjoy too!
You can stop off and spend a few hours exploring things to do in Mountain Home Idaho, nearby.
3. Balanced Rock Park
Balanced Rock Park, located near Buhl, Idaho, is another perfect stop during your trip from Boise to Idaho Falls. Here you will find the Salmon Falls Creek Canyon with a rock feature that looks like it is balancing perfectly! This is a wind-carved rock that is over 48 feet tall and super awesome to see!
4. Miracle Hot Springs
You will definitely want to stop at Miracle Hot Springs and enjoy these fresh, hot water pools to relax your body and stretch out your muscles. You can swim in the general pools or have a private romantic hot pool to share with your spouse. If you have time, get a massage while you are here too!
5. Thousand Springs State Park
To see more outdoor beauty that Idaho has to offer, stop at Thousand Springs State Park. Go on hikes, ride some horses, have a picnic, see a waterfall and enjoy all the stunning nature around you. There is also a new visitor center to help you learn more about the Magic Valley to see other incredible sites close by if you have the time.
6. Shoshone Falls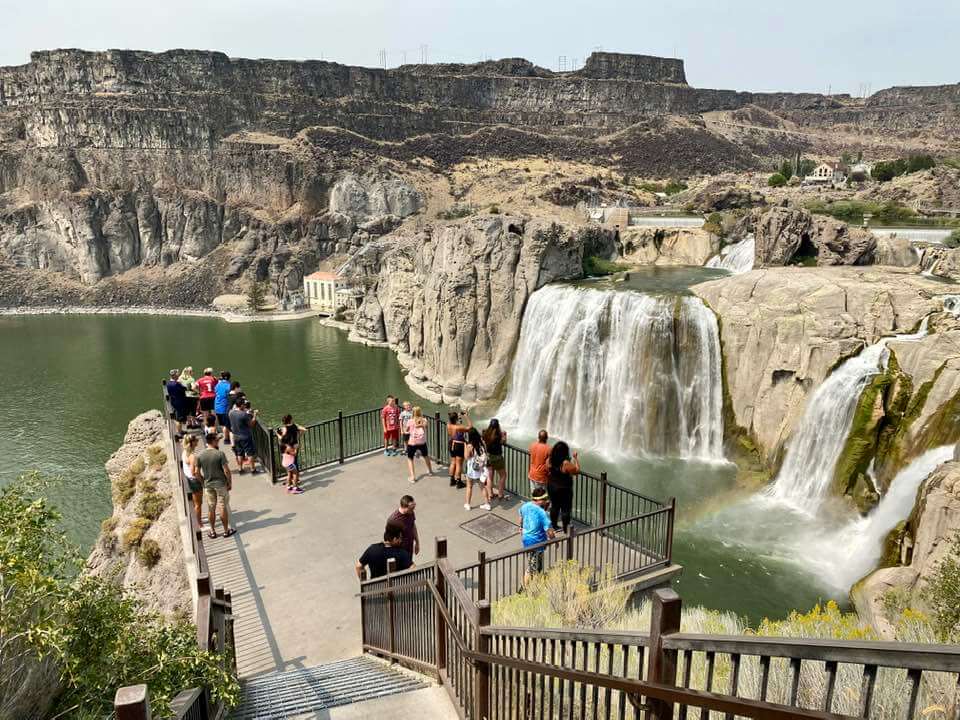 One of the best things to do in Twin Falls and the perfect stop when traveling from Idaho Falls to Boise is to visit Shoshone Falls. Many like to call this waterfall the "Niagara of the West," as it is around 212 feet tall and 900 feet wide and is absolutely a site you want to see. It is very easy to get to the two main waterfalls, and it will feel good to stretch out your legs during your road trip as you walk to the platform overlooking Shoshone Falls.
7. Pomerelle Mountain Resort
Also along the way from Boise Idaho, to Idaho Falls, the Pomerelle Mountain Resort is the perfect place to stop and enjoy skiing or snowboarding in the snow during the winter season. This is one of the oldest ski resorts in Idaho and has an average of 500 inches of snow each year. It's the perfect place to play out in the snow before getting back in the car.
8. Zoo Idaho
One of the fun things to do in Pocatello that your kids will love to visit along your Boise ID to Idaho Falls ID, road trip is Zoo Idaho. Here you will discover close to 100 different animals spread throughout 30 exhibits. The grizzly bear exhibit is definitely the most popular and fun one to visit while you are there!
9. Idaho Potato Museum
Located in Blackfoot, the Idaho Potato Museum is a cute little museum full of history about Idaho potatoes. There is a huge potato outside the museum your kids will love to take a picture by! While some believe Idaho has the best potatoes in the country, you will have to visit, try a fresh potato, and see for yourself!
10. Downtown Idaho Falls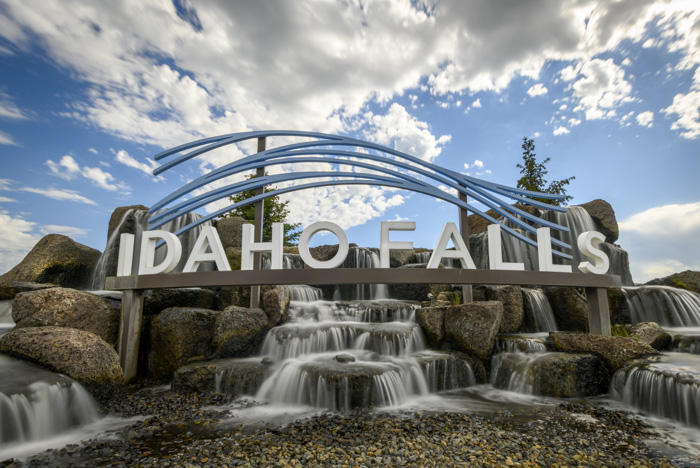 As you finish off your Boise Idaho to Idaho Falls road trip, there are many things to do in downtown Idaho Falls for you to enjoy. From the beautiful Snake River to a zoo and aquarium, there is something for everyone to enjoy in downtown Idaho Falls. There are plenty of art galleries and places to create your own art too!
Especially since this is a long ride, if you'll be staying in Idaho Falls, make sure you book lodging in advance. I've written the Best Hotels in Idaho Falls Idaho blog post to help you out.
Longer Road Trip Alternatives From Idaho Falls
If once you get to Idaho Falls, you want to continue on a longer road trip, go from Idaho Falls to Salt Lake City, Utah! You can also create a fun road trip by heading from Idaho Falls to Jackson Hole as well or even to West Yellowstone for more outdoor adventures.
Boise to Salt Lake City is also full of many incredible outside scenery and exciting stops along the way, and it is another great road trip for families and couples.
Because Idaho Falls is central to so many locations, the options are endless! Enjoy all the new memories you will make during your Boise ID to Idaho Falls, ID road trip. Whether you go with your family or on a romantic Idaho getaway, there are plenty of things to see and explore along the road.