Looking for free things to do in Boise Idaho? There are so many fun places to explore and activities you can do in Boise to stay budget-friendly, especially if you love the outdoors.
Outdoor things to do in Boise will keep the adventure-lovers happy. Yet, if you enjoy the arts and history, I have you covered as well!
Previously, I wrote a few blog posts to help you plan out some fun things to do in Boise in the winter, as well as things to do in Boise with your family. Now, get ready to learn all about the best of Boise without putting a strain on your wallet!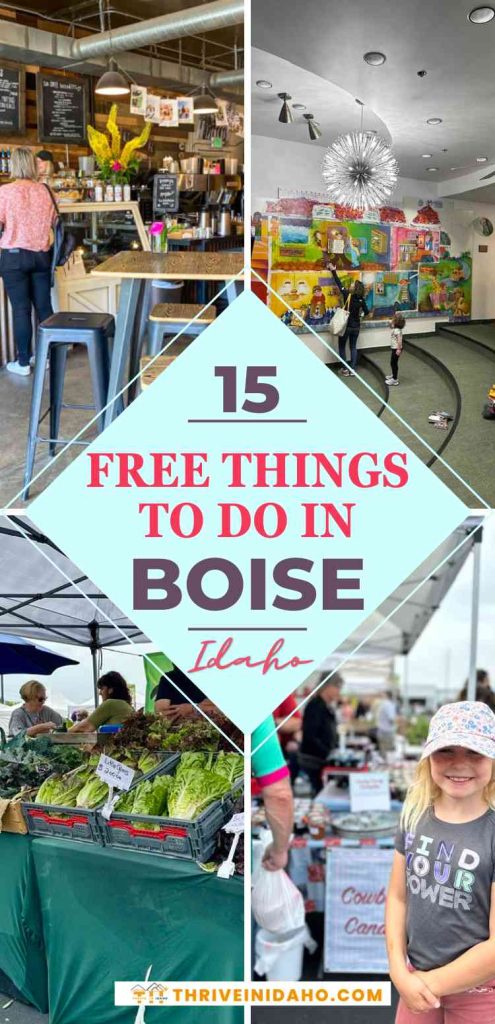 Ride, Walk, or Hike the Boise River Greenbelt
This is first on my list for a reason, it's quite possibly the most popular free activity in Boise Idaho. The Greenbelt is a paved path that's over 20 miles long and runs alongside the Boise River. During the summer season, a lot of locals and visitors either ride their bikes, walk or hike along the Greenbelt.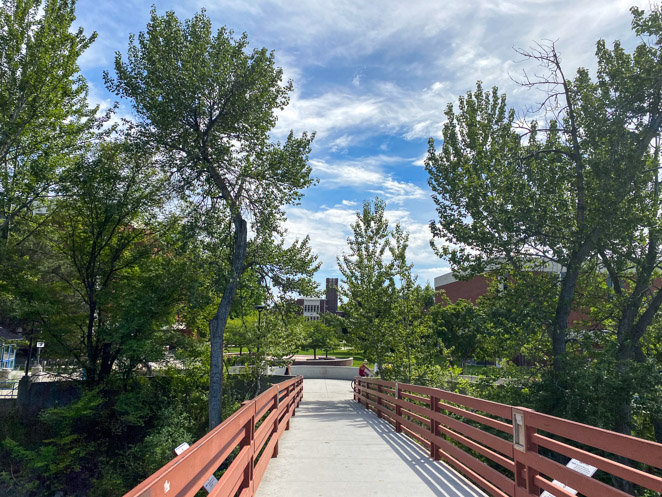 On the Greenbelt you'll find several parks such as Ann Morrison and even some Boise breweries that you can stop off at such as the Payette Brewing Company. It's a great way to spend some time with your family, friends, or even explore it by yourself.
Expert Tip:
You can try floating down the Boise river, although it's not totally free if you need a tube, but it could be one of the cheap things to do in Boise.
MK Nature Center
Visiting the MK Nature Center, or the Morrisson-Knudsen Nature Center, is another one of the free things to do in Boise Idaho with family. You can stop off and walk around the outdoor exhibits for free while learning about wildlife and its habitats.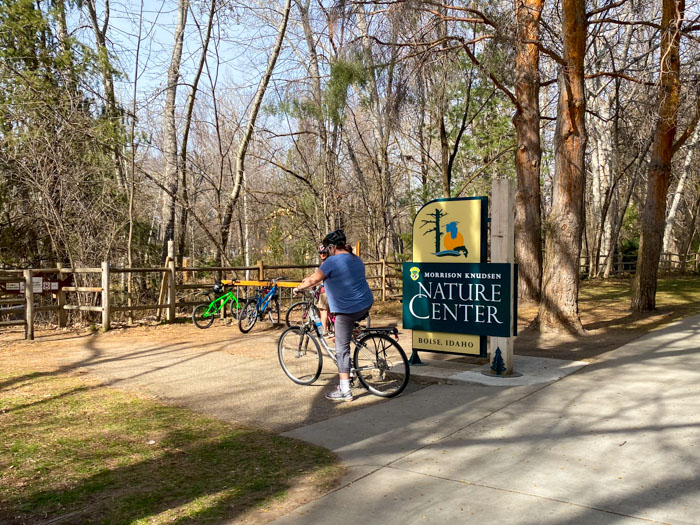 It's a nice pit stop along the Boise River Greenbelt. With its 4.6-acre site of wetlands, ponds, and trails, you can find many things to learn about.
Expert Tip:
Make sure to bring your phone and camera during this pit stop for some great views of the Boise River! If you're interested in their tours and programs, you can check their website for more details.
Freak Alley Gallery
Do you want to see some incredible street art in a clean, popular, and safe area of downtown Boise? Then plan to head over to the 8th Street area of Boise and visit Freak Alley Gallery.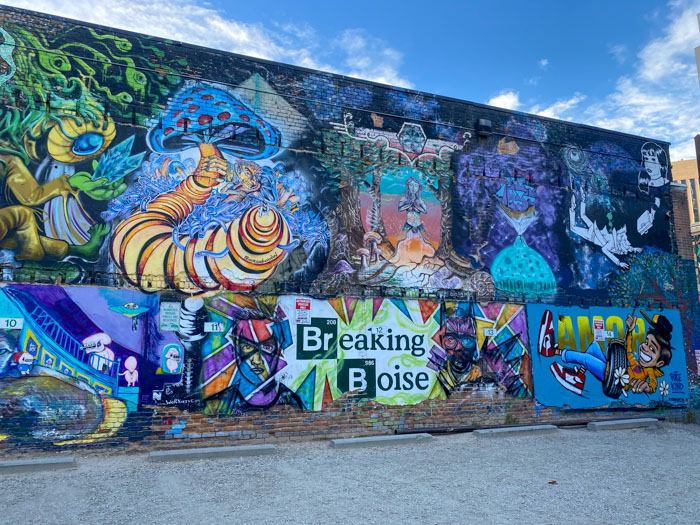 It's a unique open-air, multi-artist mural gallery that is between 8th and 9th street and Bannock and Idaho in Downtown Boise.
Expert Tip:
Plan to take some fun photos here, as it's a very instagram-worthy spot to visit in Boise.
Julia Davis Park
Julia Davis Park, located in downtown Boise, is a beautiful park to walk around that's next to the Zoo. I would recommend the Zoo Boise, but it's only free if you are 2 years or younger.
A quick background, Julia Davis Park is known as the city's oldest park with 43 acres of land that was donated in memory of Thomas's wife Julia.
Apart from its rich history, you can explore the pond area, rose garden, stone markers, benches and a donated interactive art piece that was installed in the park. Honestly, it's a very peaceful place to be and it's just a pretty spot to relax and be with family.
Expert Tip:
If you want to have a more enjoyable time here, rent a paddle boat for a small fee can be fun!
Ann Morrison Park
Another huge park we have in Boise is Ann Morrison Park. This park is very popular among locals as it has over 150 acres of land to explore, is on the Boise River, and hosts the Boise 4th of July fireworks.
Play on the sand volleyball court, the disc golf course, in the horseshoe pits, at the tennis courts, or bring your kids to the playground among the large shaded trees. Ann Morrison Park is also has picnic shelters, restrooms, and many walking pathways that connect to the Boise Greenbelt path along the river.
Expert Tip:
Consider visiting during the fall as they host the Spirit of Boise each fall season which is a hot-air balloon festival.
Boise Depot
A Spanish-style building that was built in 1925, the Boise Depot is another free attraction to explore. It serves as a public ceremonial or meeting space and a historic site that you can visit too. As an old train depot located in the 'the bench' area of Boise, it provides some of the best views of downtown Boise.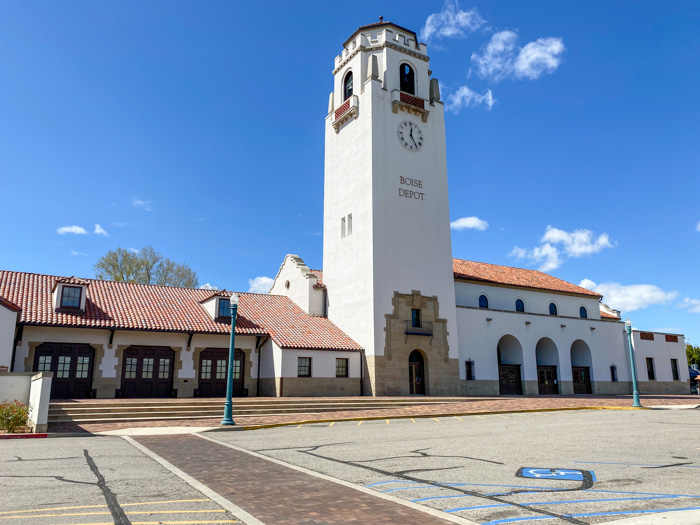 It's also home to the Platt Gardens and includes a Great Hall with a soaring 77 ft by 46 ft totaling 3,542-square-foot multi-story atrium. The Boise Depot is a historic landmark in the city and open for public use free of charge.
Expert Tip:
Grab a photo from the Platt Gardens of the Idaho State Capital.
Camel's Back Park
A 11-acre urban park, Camel's Back Park in Boise is a great spot for picnics, throwing a football around, playing at the newly updated playground, or to walk your dog. It's located among the Boise Foothills and is known for it's stairs to reach some popular hiking trails.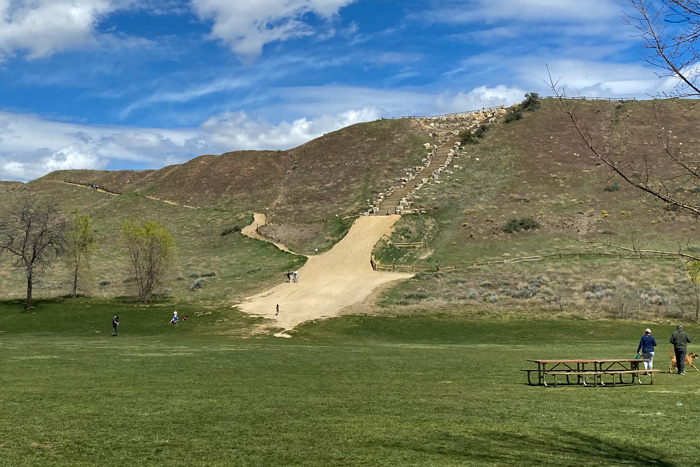 Camel's Back Park is a popular spot to hike or bike with your family. You'll also find public restrooms for visitors, picnic areas, and tennis courts.
Expert Tip:
Visit during the early morning hours to avoid the summer heat and enjoy the hiking trails connected to the park.
Hyde Park Neighborhood
If you're visiting Camel's Back Park, then you should visit the Hyde Park neighborhood. It's just a few blocks away from the Camel's Back and it's a nice little historic place to visit. Hyde Park itself is only about 8 blocks and often referred to as the "North End". It's a hot spot for retail, restaurants, coffee shops, and bars.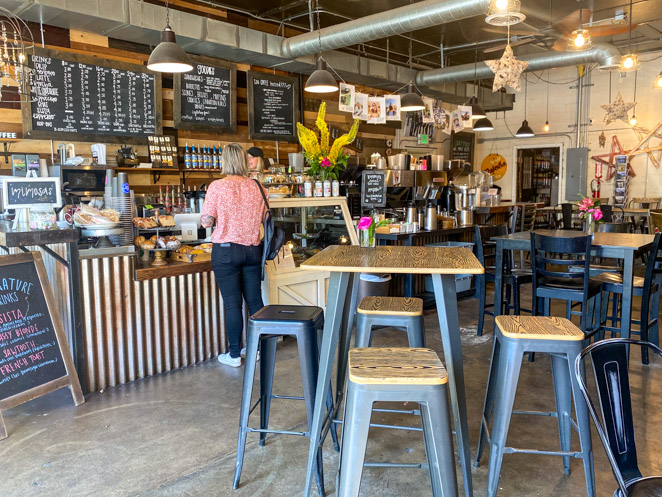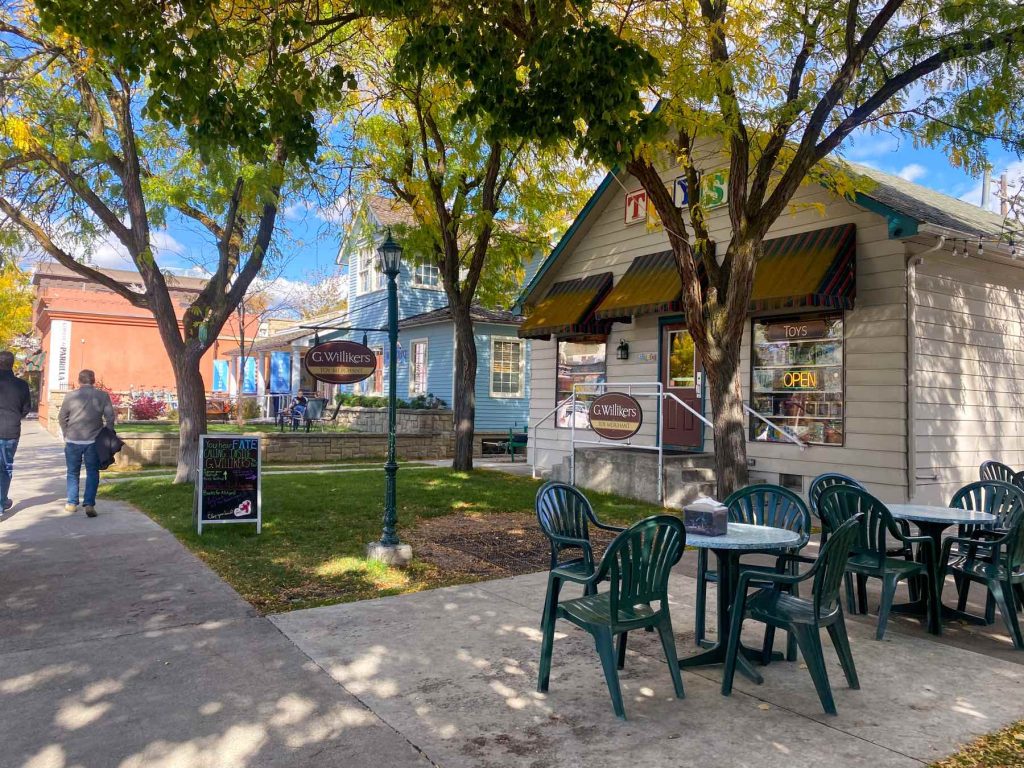 Hyde Park is really a great place to grab a coffee or a bite to eat before shopping at the local toy store G. Willikers.
Expert Tip:
Be sure to treat yourself to some of the best ice cream in Boise at Goody's, a soda fountain and ice cream shop.
Tour the State Capital Building
Idaho's State Capitol Building climbs 208 feet into the Boise skyline and is another special place you can check out for free.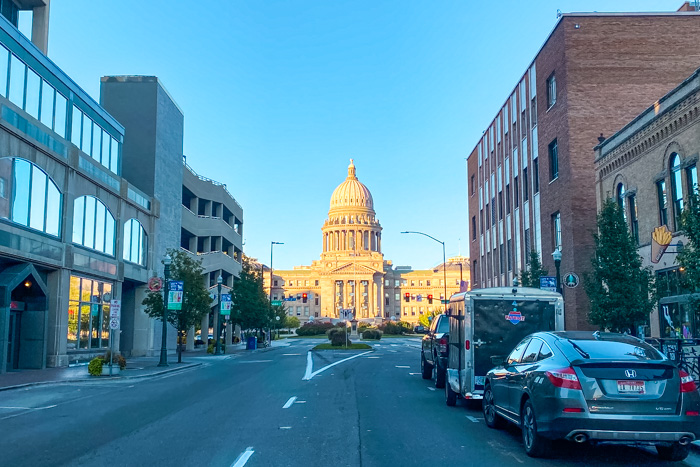 It was completed in 1864 and still stands today as one of the beautiful landmarks in Boise. It's the home of the government of the U.S. State of Idaho. In the building, you can find public galleries, tours, and a gift shop.
Expert Tip:
Bring your camera for some aesthetic shots and don't forget to check out the Governor's Ceremonial Office with historical artifacts and displays.
Table Rock Hike
Overlooking the Old Penitentiary Site, this popular Boise hike gives you a birds eye view of the city of Boise and its surroundings. It's a moderate hike with spectacular panoramic views that will make your trip worth it.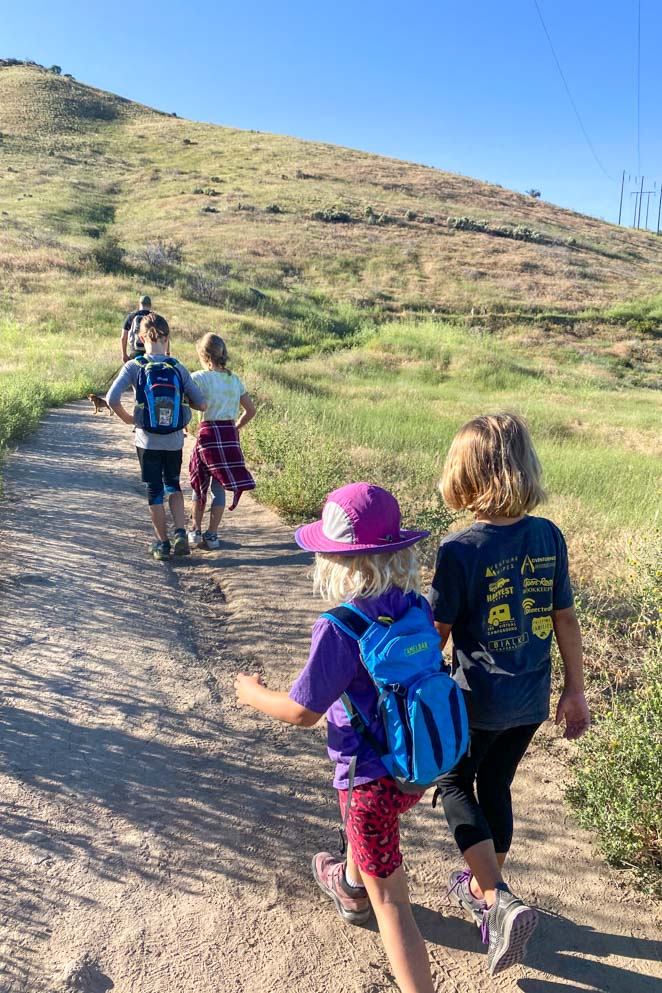 Table Rock hike is a 3.7 mile trail loop near Boise, and it's typically used for hiking and mountain biking. It takes an average of 2 hours to complete if you're going at a moderate pace. And the best part is that it's free to hike and free to park here!
Expert Tip:
As an exposed trail in a high desert region, consider hiking this in the earlier mornings when it's cooler. Or, during the spring or fall in Boise.
Moving To Boise, Idaho or the Treasure Valley?
Download this FREE 50-page relocation guide to Boise that will help answer many of your questions!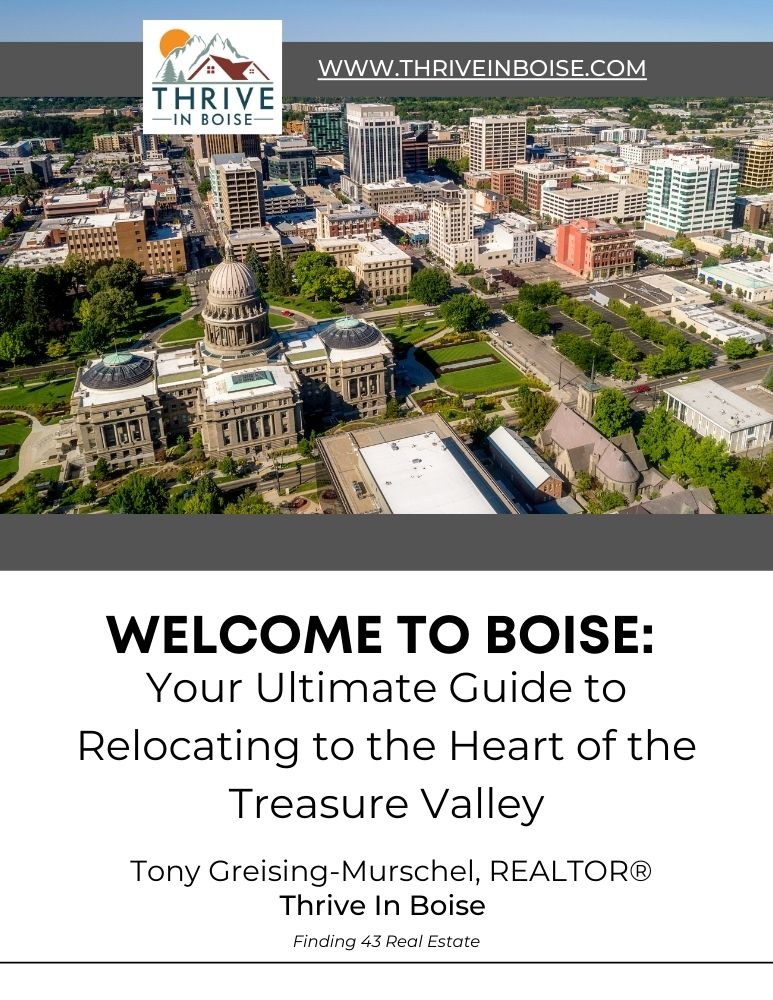 Boise Farmers Market
A perfect way to enjoy the summer in Boise is at the Boise Farmers Market. With fresh produce, local honey, and unique vendors, this is one of my favorite Saturday morning activities.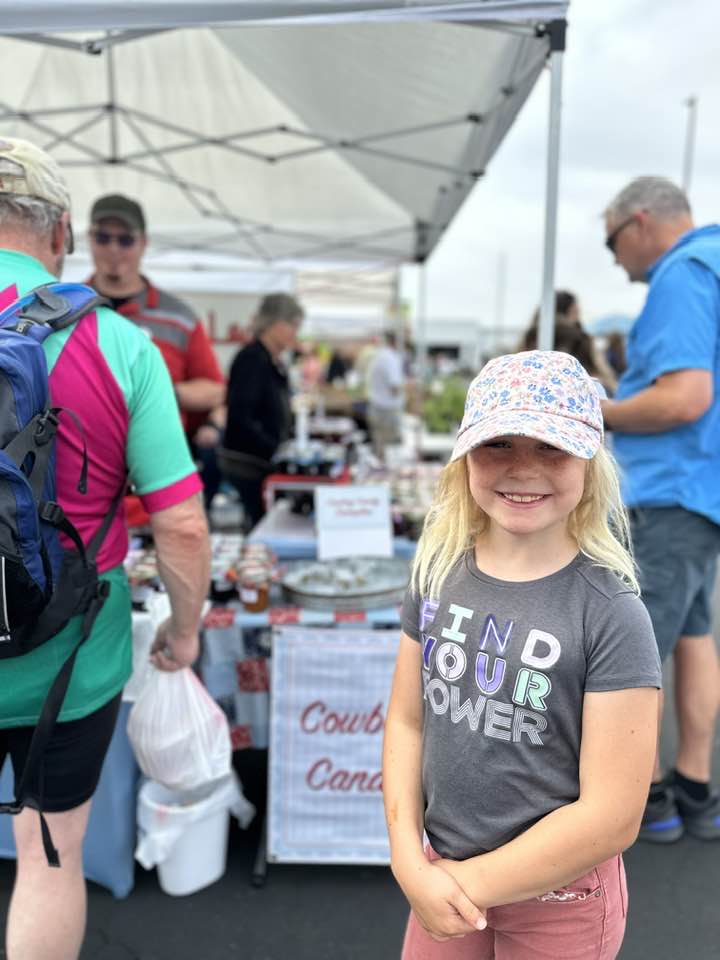 The Boise Farmers Market is held every Saturday from 9am-1pm from April to October. It's free to visit and you'll find a variety of local products from farmers, producers, artisans and more.
Expert Tip:
Visit the Boise Farmers Market early in the morning to get the best pick of fresh produce and sourdough baked goods.
Capital City Public Market
The Capital City Public Market is located in the Grove Plaza each Saturday morning, this market is not all about the produce, but more about the small businesses, boutiques, gifts, and crafts.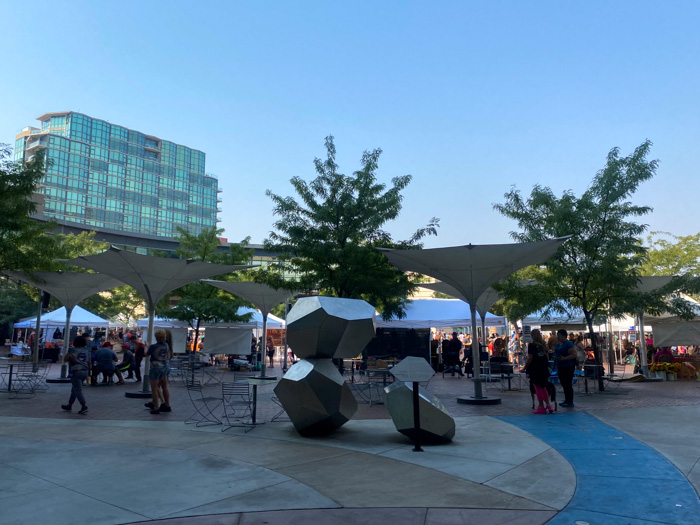 It's also an outdoor event and open from April to December. You can find a lot of unique items here, with vendors selling everything from fresh produce to handmade crafts made in Idaho. It's definitely a great spot to shop since all the products are local and free to visit.
Expert Tip:
Plan to do some of your spring or summer gift shopping here by supporting local vendors.
Anne Frank Human Rights Memorial
Visit the Anne Frank Human Rights Memorial in Boise. It's a powerful reminder of the values of justice and human dignity. This memorial honors Anne Frank, a young Jewish girl whose family sought refuge from the Nazi regime in Amsterdam during World War II.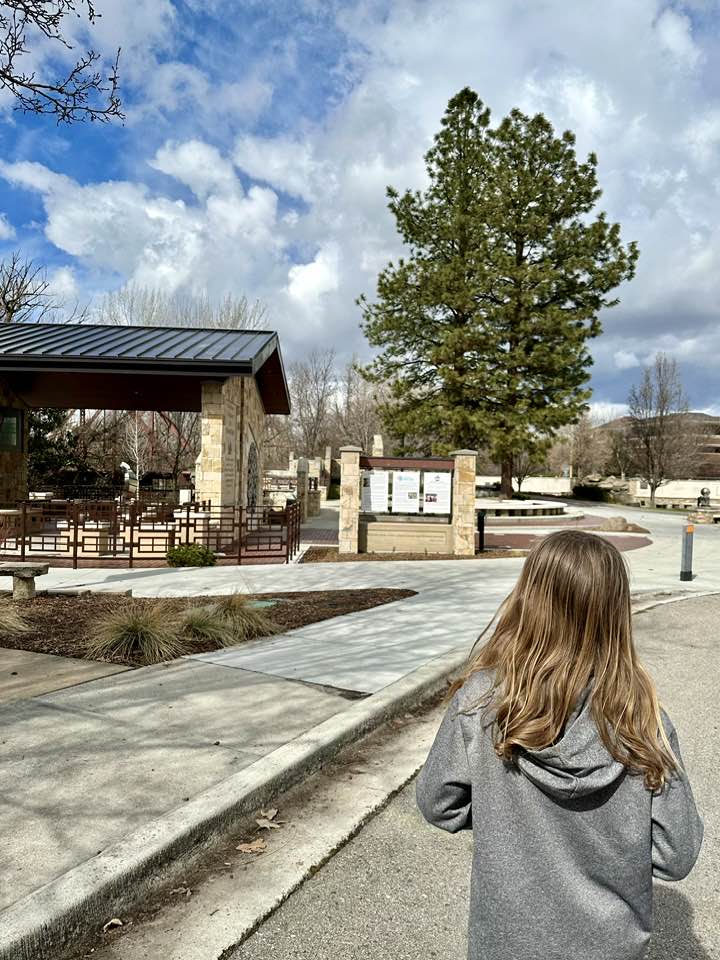 The monument was designed by artist Stephanie Inman, this 0.81-acre cenotaph complex includes four stone pillars representing oppression, a circular seating area illustrating the hope for peace and unity, and two walls of text from Anne Frank's diary.
Expert Tip:
Spend some time reading what's written in the walls or listening to the audio version at the interactive display, to understand the powerful message that Anne Frank brought to light.
Alive After 5 Free Music in Boise
Plan to spend your summer Wednesday evenings at the Grove Plaza in downtown Boise for a free concert series called the Alive After 5 event. Hosted in June, July and August, this is one of the popular free events in Boise Idaho during the summer!
Expert Tip:
Arrive early and bring a lawn chair or blanket to sit on.
Boise Library
Visiting the Boise Library is a simple, yet great way to enjoy a free activity indoors in Boise. If you're local you can get a library card and check out books, audiobooks, games, and more. Or, if you are visiting with kids, enjoy the well thought-out kids area of the Boise Library.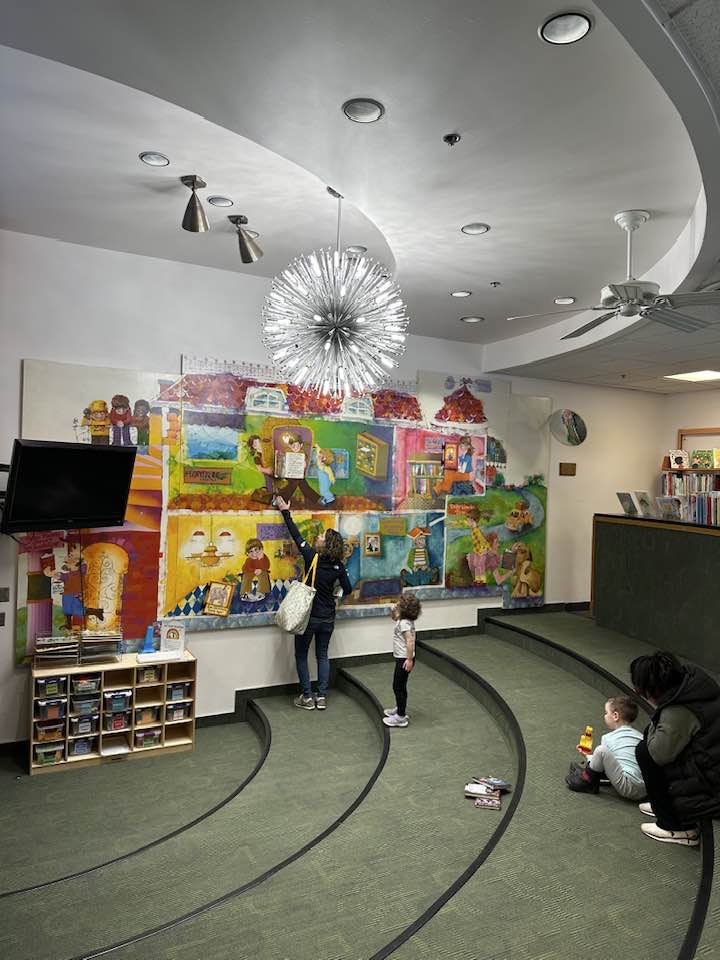 Check their website to learn about story times or come anytime to enjoy the toys and games area.
Expert Tip:
Plan to visit the Anne Frank Memorial that is right next to the Boise Library in downtown Boise.
FAQ About Free Attractions in Boise
What is Boise famous for?
Boise is known for its outdoor recreation activities, parks, museums, and art galleries. Some popular attractions include the State Capitol Building, Boise Greenbelt, Table Rock hike, Boise Farmers Market and the Ann Morrison Park.
Is Boise Idaho worth it?
Definitely! Boise is known for its variety of outdoor recreation activities, its vibrant and historic downtown district, and its many parks. There are plenty of free attractions to explore around the city and it's a great destination for anyone looking to experience the beauty of Idaho.
Why do people love Boise Idaho?
Mostly, people love Boise because of its outdoor adventures, unique culture, and friendly people. The weather also makes it a great place to live or visit, since it's milder here than in other parts of the state and you can enjoy different outdoor activities year-round.
I hope you loved reading through this post about the free attractions in Boise. With so much to explore and discover, Boise is always one of the best places to visit. So, if you ever get the chance, don't forget to check these places out! I'm sure you'll have an amazing time!