Are you're planning a trip to McCall, Idaho? McCall is one of the most beautiful places in Idaho and has plenty of activities to keep you busy. Whether it's a weekend getaway from Boise or a stop on your Idaho road trip, this guide will show you all the best things to do in McCall Idaho while you're there.
McCall is only 2 hours north of Boise, so pack up your car and hit the road! Before you start, here are your McCall Idaho things to do and places to stay once you get there.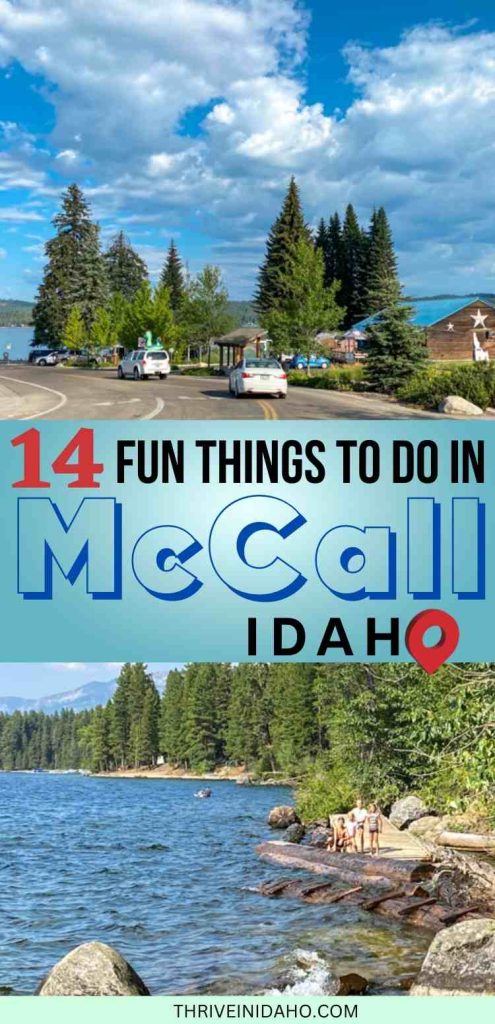 THIS ARTICLE MAY CONTAIN COMPENSATED LINKS. PLEASE READ OUR DISCLAIMER FOR MORE INFO.
Best Places to Stay in McCall Idaho
Don't wait until the last minute to book a place to stay in McCall. Try to plan a bit ahead and choose from one of the best places to stay in McCall Idaho. When we visited recently, we were happy with our stay at Third Street Inn because of the location and how we could fit 6 people in one hotel room comfortably.
Third Street Inn
Third Street Inn is a popular hotel in downtown McCall that offers visitors an affordable place to stay. If you're traveling with a large group, this hotel even provides rooms with up to 3 queen sized beds! Check their prices here.
Hotel McCall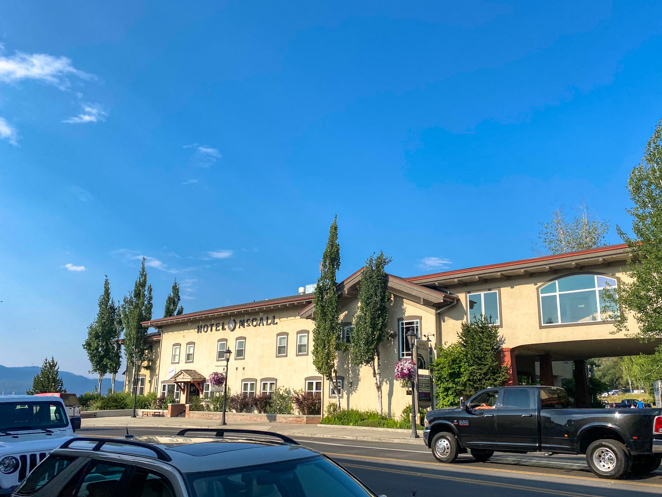 The Hotel McCall is a modern boutique hotel in the heart of downtown McCall. It offers beautiful, thoughtfully-appointed rooms with lots of amenities and cozy furnishings that make it the perfect place to relax. With its convenient location, you can easily walk to restaurants, shops, and other points of interest.
Shore Lodge
Shore Lodge is a family-friendly lodging destination overseeing the pristine shores of Payette Lake. Enjoy the amazing mountain views and fresh air while you take in all that McCall has to offer. This lakeshore resort is perfect for a romantic getaway in Idaho or a family vacation, with plenty of activities and amenities for everyone.
Camp At Ponderosa State Park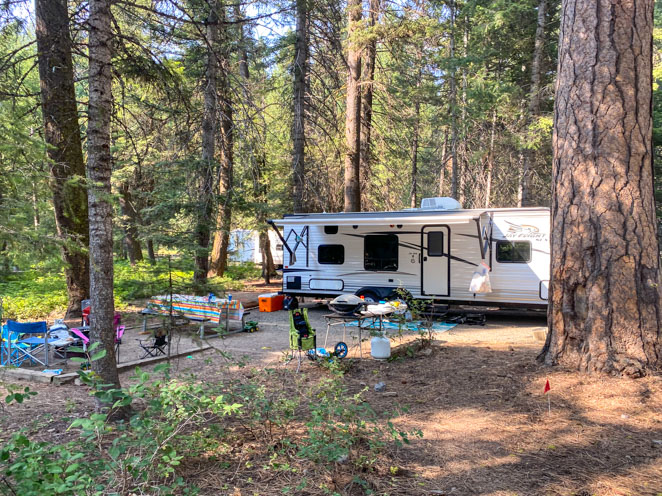 Camping is a popular and option when visiting McCall Idaho, especially if you want to spend more time outdoors and getting back into nature. Ponderosa State Park is a beautiful campground just biking distance from downtown McCall.
Spring McCall Idaho Vacation Ideas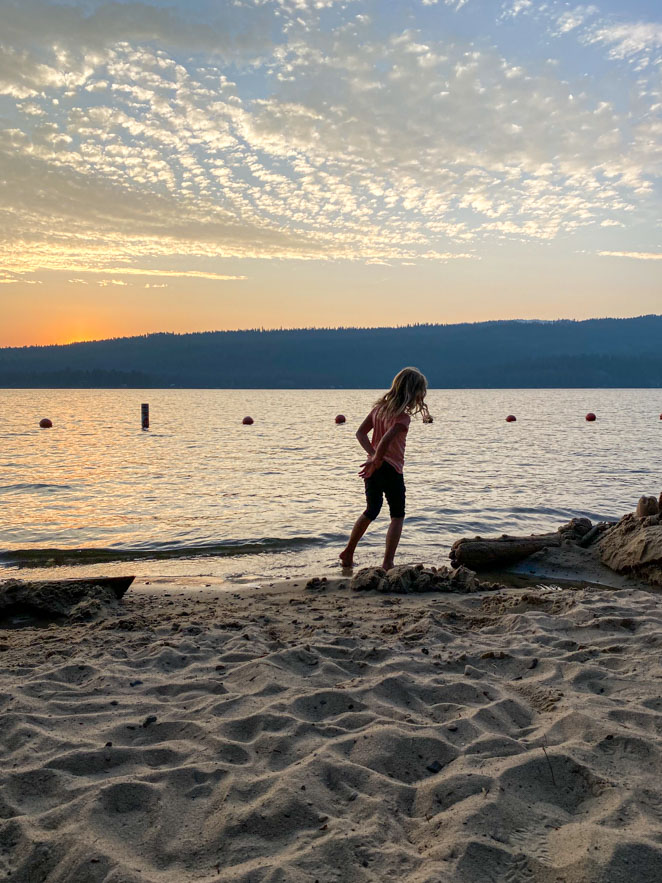 1. Take a Dip in Gold Fork Hot Springs
Relax and soak in the beautiful Gold Fork Hot Springs! These springs are a perfect way to escape the hustle and bustle of everyday life. It's near Donnelly, located 30 miles south of McCall, and boasts a variety of pools to choose from.
These natural hot springs offer alkaline and six mineral-rich water that is believed to have healing properties. The springs are located in a natural setting, surrounded by forests and mountains. It's a great way to spend with your family as their pool ranges from 85 and 110 degrees and there's a separate pool for your kids to enjoy as well.
2. Go Fishing at McCall Fish Hatchery
McCall Fish Hatchery is the perfect spot to take your family and friends for a day of fishing. It offers great Chinook salmon. The establishment was built in 1979 and still has the same professional staff that helps with all your fishing needs. They are known for salmons so you can expect to find some of the biggest fish in Idaho!
The hatchery also offers a guided group tour or you can do a self-guided tour of the area. You'll pretty much learn about salmon and the history of the hatchery itself. If you're looking to take your fishing experience to the next level, a guided tour is the way to go!
3. Explore Payette Lake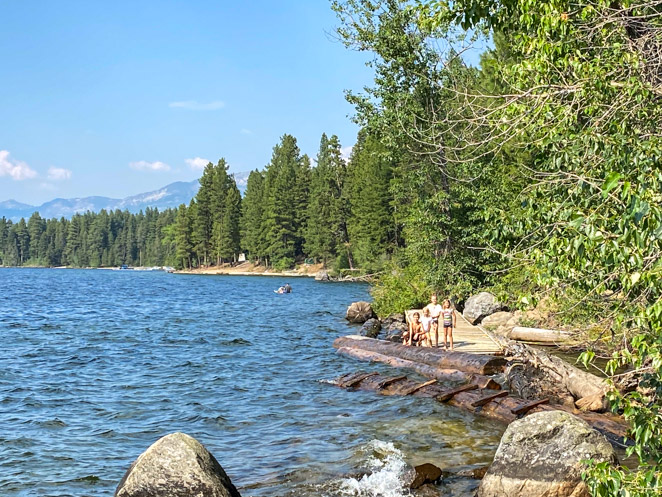 Payette lake is a great place to explore, with 22 miles of shoreline and crystal clear waters. You can enjoy paddling, boating, swimming, whitewater rafting, fishing or just relaxing on the beach. You will also find a variety of wildlife, including bald eagles and ospreys.
The lake is also home to some amazing views, all surrounded by mountains, forest, and wildlife. You can rent a boat or paddle board to explore the lake or bring your own if you prefer.
McCall Idaho in Summer
Looking for the best things to do in McCall Idaho in summer? This popular Idaho town is hoping with people each summer, and for good reason. Check out some of the top things to plan on doing during your McCall summer vacation.
4. Take a Boat Ride on Payette Lake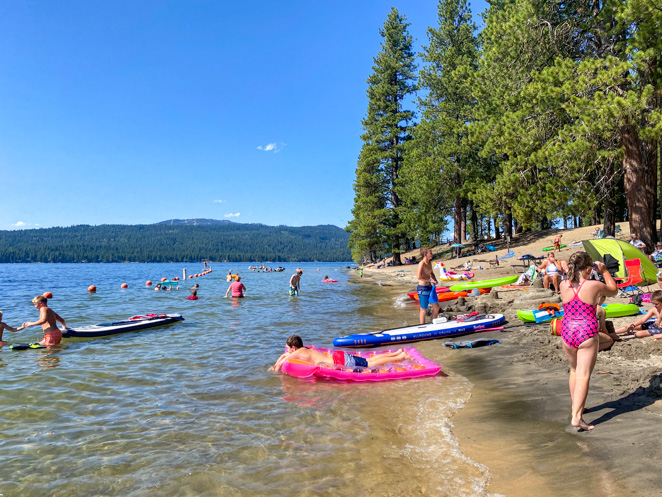 Popular among locals and tourists alike, the scenic cruise of Payette Lake is bound to be the activity of your dreams. From breathtaking mountain views to unbelievable wildlife and nature, you won't want to miss out on this.
During Tuesdays and Thursdays in the summer months, McCall Lake Cruises offers a 2-hour sunset cruise on Payette Lake that you can take advantage of. It gives you an opportunity to enjoy the beauty of the lake and its surroundings while taking in some picturesque views.
5. Experience Mountain Biking Trails at Ponderosa State Park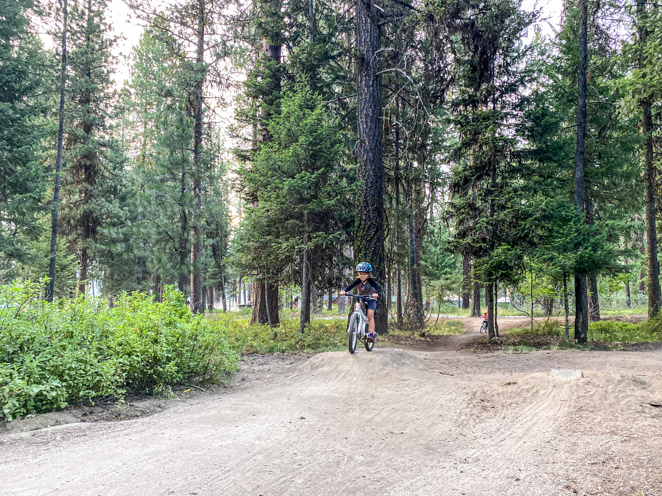 Ponderosa State Park has a variety of mountain biking trails that are perfect for all levels. From beginners to more advanced riders, it offers a variety of trails that wind through the Douglas firs and cedars. There are a total of four mountain biking trails found in the park.
You'll be sure to find some of the best trails in the area. They range from easy to difficult, and they are also suitable for all ages. We like using the All Trails app to discover the best mountain biking trails for our needs.
6. Go Golfing in Jug Mountain Ranch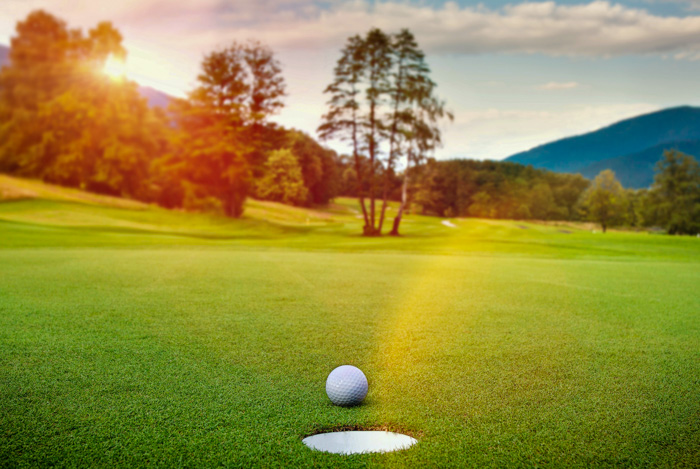 Grab your golf clubs and hit the greens at Jug Mountain Ranch, located just 20 minutes from McCall. Its scenic golf course offers an idyllic setting, with breathtaking views of the surrounding mountains and Payette Lake.
Jug Mountain Ranch is a great spot for golfers. It has an 18-hole championship golf course that stretches across the Idaho mountains, with an elevation of up to 5,000 feet. With its lush green fairways, rolling hills, and great customer service, this spot is perfect for an afternoon of golfing.
7. Visit Central Idaho Historical Museum
If you're up for a bit of a culture trip, then you may want to check out the Central Idaho Historical Museum. Here you'll find a variety of artifacts and interactive exhibits that tell the story of McCall and the surrounding area.
The museum offers educational programs, such as guided tours, which will give you an in-depth understanding of the area's history. Its exhibit has a total of four acre site consisting of eight buildings with over 8,000 square feet of exhibits and artifacts. This is a great spot to gain insight into the history of McCall and its development throughout the years.
Visiting McCall Idaho in Fall
8. Hike the Trails at Brundage Mountain Resort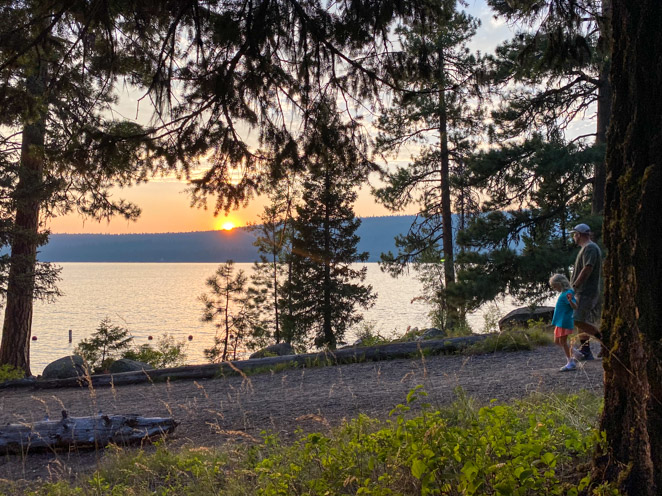 Brundage Mountain is a great spot for explorers and those looking for hiking trails. The mountain is home to nearly 30 miles of hiking trails and a variety of other activities. Whether you're looking for a leisurely stroll or an intense hike, you'll be sure to find something suitable here.
The trails offer stunning views of the surrounding area and are perfect for those looking for an adventure. Keep your eyes peeled and you may even spot some wildlife while you're out there!
9. Enjoy the Fall Foliage at Ponderosa State Park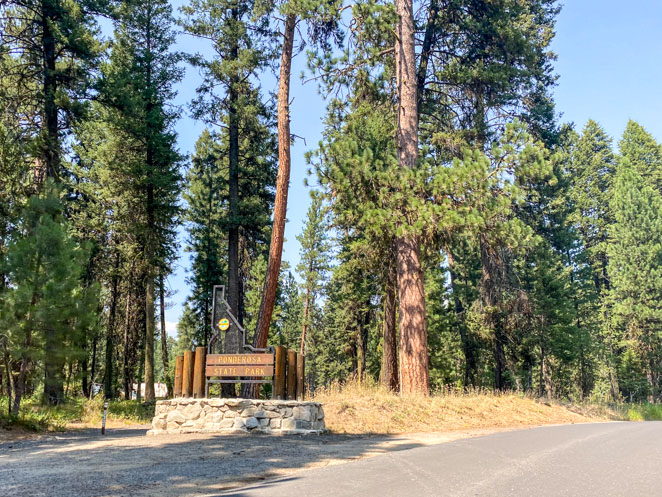 Ponderosa State Park is the perfect spot to witness the fall season in all its glory. As the leaves change, this park comes alive with different shades of oranges and reds.
The best way to enjoy the fall foliage is by taking a leisurely stroll along the trails and taking in the beauty of nature. It also has some popular hiking trails you can enjoy going to. It's also near the Payette River that makes it a convenient place to go to if you're looking for a place to relax and enjoy the outdoors.
10. See the McCall Smokejumper Base in Action
Smokejumper is a group of firefighters that are specially trained to fight wildfires. The McCall Smokejumper base is the closest smokejumper base to Boise and serves as a great training ground for firefighters. They are one of the largest active bases in the United Statesm, in fact, they respond to all fire-related incidents in the Western U.S.
Visitors are welcome to check out the base and watch the smokejumpers in action. They also have tours and appointments by the McCall smokejumpers themselves and learn what it takes to be a firefighter.
McCall Winter Activities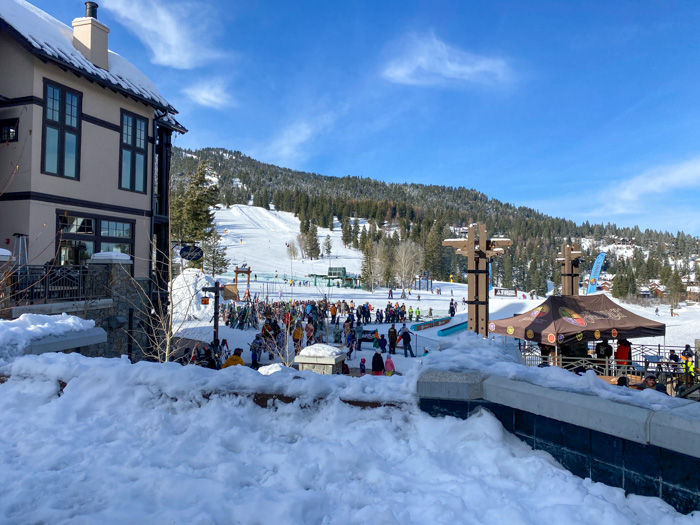 11. Go Cross Country Ski At Lake Cascade State Park
If outdoor winter activities are your thing, then McCall and the surrounding area has you covered. Lake Cascade State Park is the perfect spot to go cross country skiing, and it offers both beginner and intermediate trails.
Located just 40 minutes south of McCall, cross country skiing is just one of the many things to do near Cascade and McCall.
With its scenic views and trails, Lake Cascade State Park is an ideal spot to explore and take in the winter wonders. The place also has many camping options, so you can make a cozy stay out of it.
12. Attend McCall Winter Carnival
The McCall Winter Carnival is an annual celebration of winter and outdoor activities. Held in February, this 10-day carnival features a variety of events, including parades, snow sculptures, ski races, and other fun activities.
McCall Winter Carnival is a great way to get out and explore the town, meet new people, and experience winter in a fun way. The carnival draws over 60,000 visitors every year, and they have contests that offer great prizes. One thing to look forward to during this winter carnival is the snowshoe golf tournament!
13. Go Ice Skating or Bumper Caring on Ice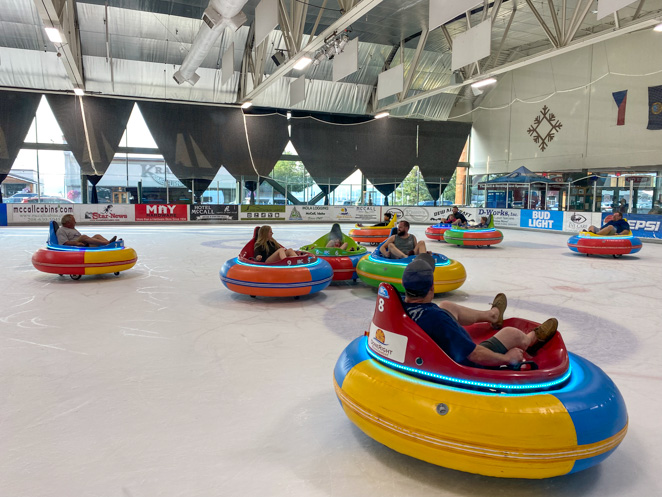 Enjoy a few hours ice skating at Manchester Ice Rink in downtown McCall. It's winter, so why not rent a pair of ice skates and give it a try! Now keep in mind that you can enjoy open skate or even bumper cars on ice year-round at Manchester Ice Rink.
14. Go Skiing at Brundage or Tamarack Resort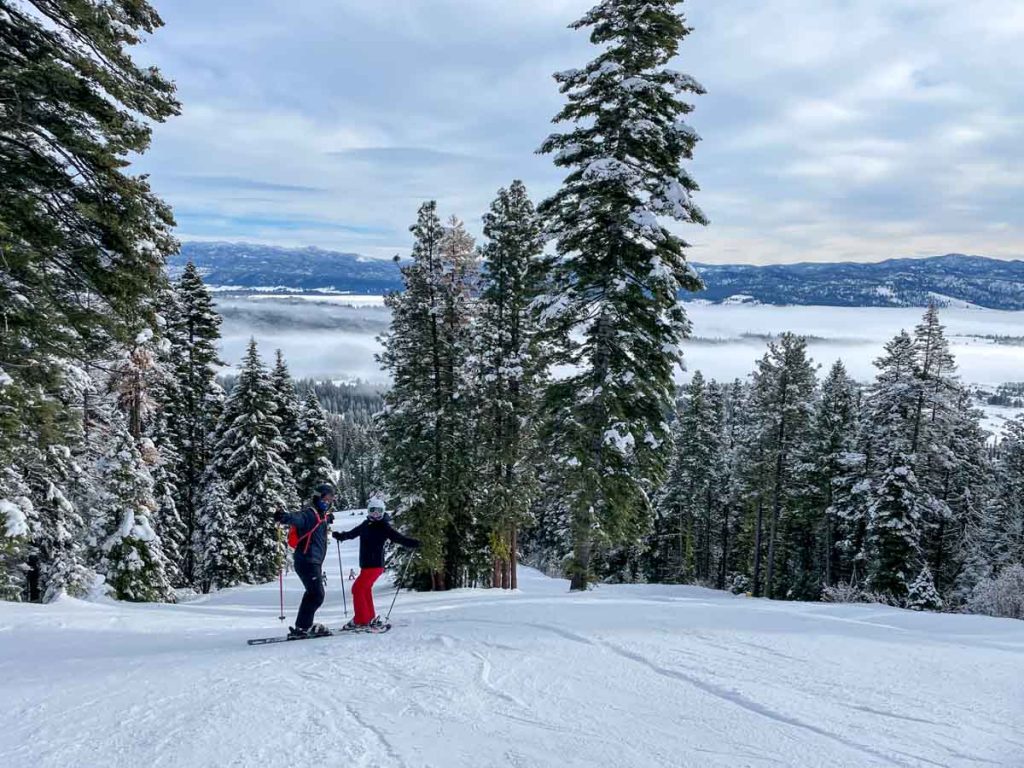 Enjoy a weekend at both of the ski resorts near McCall Idaho during a winter getaway to McCall. Brundage is located just 9 miles north of McCall while Tamarack Resort is about 20 miles south. You could pick one or try them both out!
Other Places to Visit In Idaho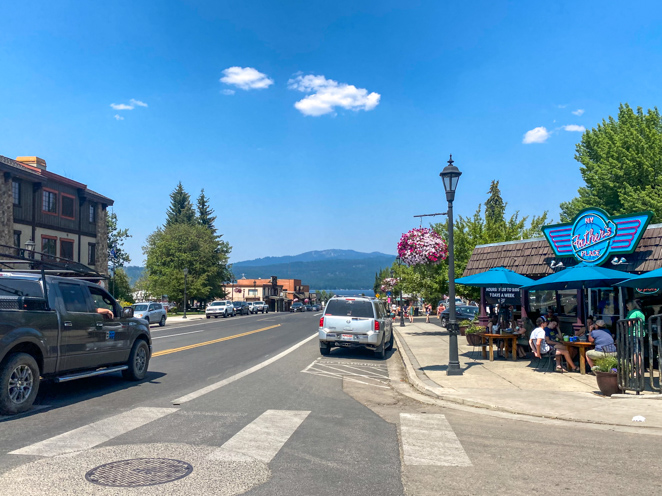 Salmon River Brewery
Have a craving for the tastiest craft beer? Look no further than Salmon River Brewery! Here, you can find an abundance of brews from IPAs to sours and stouts. With delicious food and live music accompanying your drinks, this is going to be one fun night out where you'll want to stay forever! So come on over and raise a glass at Salmon River Brewery – cheers!
Ice Cream Alley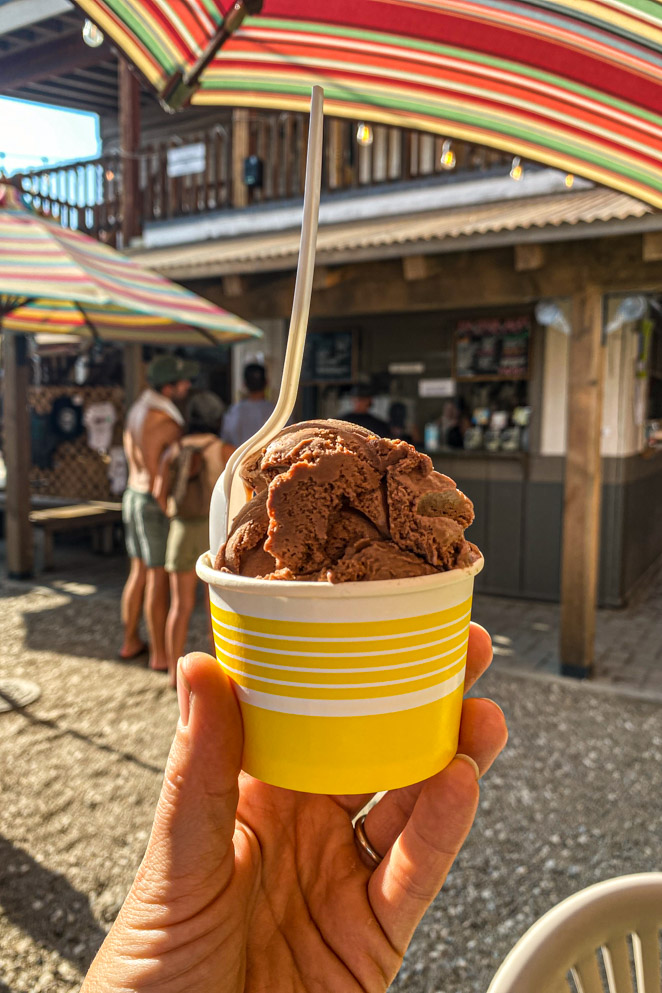 Explore the warmth of a small-town vibe and indulge in famously large portions of ice cream at Ice Cream Alley located in downtown McCall. They offer many flavors, including Espresso Explosion and Huckleberry – two favorites amongst our family! Treat yourself to a cone to share with your pals or beloved ones, then take a stroll down their outdoor alley for some fresh air, or venture over to Legacy Park just one block away – where you can admire vibrant boats floating on the lake.
Northwest Passage Campground
Found near the North Beach Unit of Payette Lake, Northwest Passage Campground is an amazing spot for anyone who loves fishing and camping. You'll find large sites with spectacular views of the lake and the surrounding mountains. Whether you're a novice camper or an experienced outdoor enthusiast, this campground is perfect for your next outdoor adventure.
---
McCall may be more of a destination vacation city in Idaho, yet it can also be a great stopover. If you're taking a road trip from Moscow Idaho to Boise Idaho, be sure to spend a night in McCall. Or, maybe you're traveling from Boise to North Idaho. Be sure to stop in McCall, it's worth a stopover!