Aside from providing some of the best restaurants in Boise Idaho, one of the most unknown facts about visiting Boise is discovering the best Boise wineries. My favorite Idaho wine expert and travel blogger Phylicia Stitzel has spent many years immersed in the Idaho wine industry, including leading wine tours to some of the best Idaho wineries. Today she's telling us all about the best Boise wineries and where you can find the top wine tasting Boise has to offer!
Looking for the best Boise Wineries? When it comes to the world of wine, Boise might not be the first place that comes to mind for you. Yet, the capital city of Idaho has made a slash in the US wine industry.
With a unique blend of geography and climate, the Boise wineries are producing some worldwide award-winning wine that also offer top-notch wine tasting experiences. In this article, we'll explore 10 Boise wineries that are sure to delight your palate and introduce you to the best wine tasting Boise has to offer.
Most of the wineries in Boise Idaho are going to be found along the Boise "Green Belt", which is found along the Boise River. This is where the city's most beloved parks can be found.
Trust me, Boise LOVES their blend of outdoor recreation and "Urban funk". The 25-mile tree-lined pathway follows the North and South sides of the river through the heart of the city. Which also makes it a perfect place to enjoy a glass of wine with a beautiful view.
Another reason that Boise Idaho wineries are ideal for sipping an Idaho wine is due to the proximity of most of these wineries to one another. It makes for a perfect afternoon wine tasting along the Boise River and one of the unique things to do in Boise Idaho.
THIS ARTICLE MAY CONTAIN COMPENSATED LINKS. PLEASE READ OUR DISCLAIMER FOR MORE INFO.
10 Best Boise Wineries To Check Out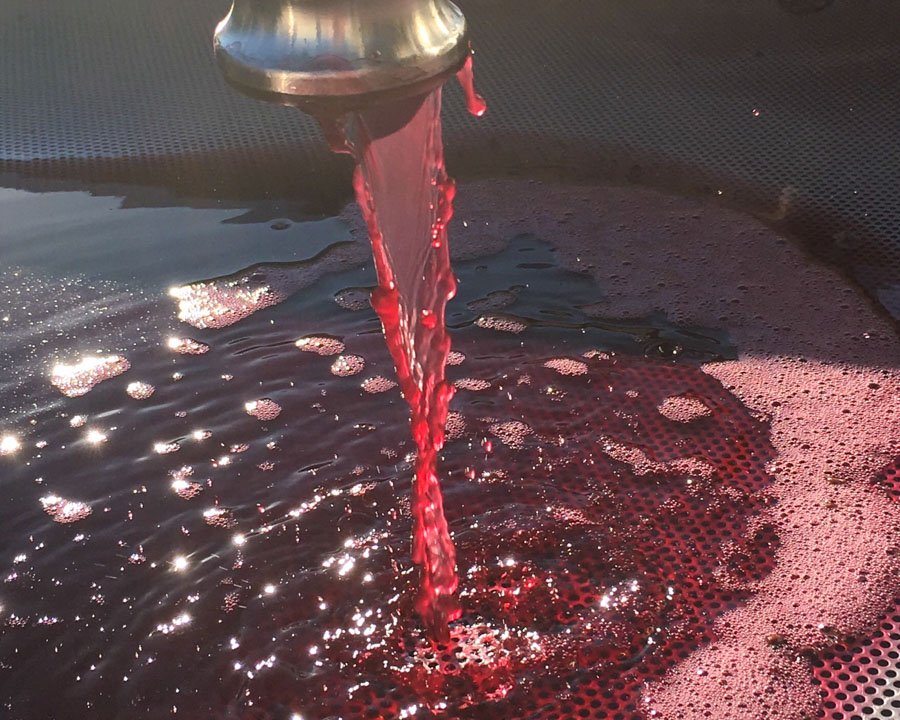 1. Coiled Wines
Founded by one of the powerhouse women in Idaho wine, Leslie Preston. Coiled Wines was named in honor of Idaho's first AVA, Snake River Valley.
Coiled Wines is known for its commitment to crafting small-batch, hand-crafted wines that truly reflect the local terroir. Their tasting room offers an intimate setting to sample their exceptional varieties, including their award-winning signature Rieslings and Syrah.
3408 W. Chinden Blvd. Garden City, ID 83714 P: (208) 820-8466 E: [email protected] CoiledWines.com
2. Cinder Wines
Cinder Wines boasts a modern and stylish tasting room, where you can enjoy their meticulously crafted wines while taking in breathtaking views of the Boise Foothills. From bold reds to crisp whites, Cinder's diverse selection is sure to please any wine enthusiast.
Cinder is also one of the great Boise area Urban Wineries that adopted the "growler" system. Where you're able to swing by the tasting room, refill one of their growlers of your favorite Cinder Wines.
107 E. 44th St. Garden City, ID 83714 P: (208) 906-0555 E: [email protected] CinderWines.com
Moving To Boise, Idaho or the Treasure Valley?
Download this FREE 50-page relocation guide to Boise that will help answer many of your questions!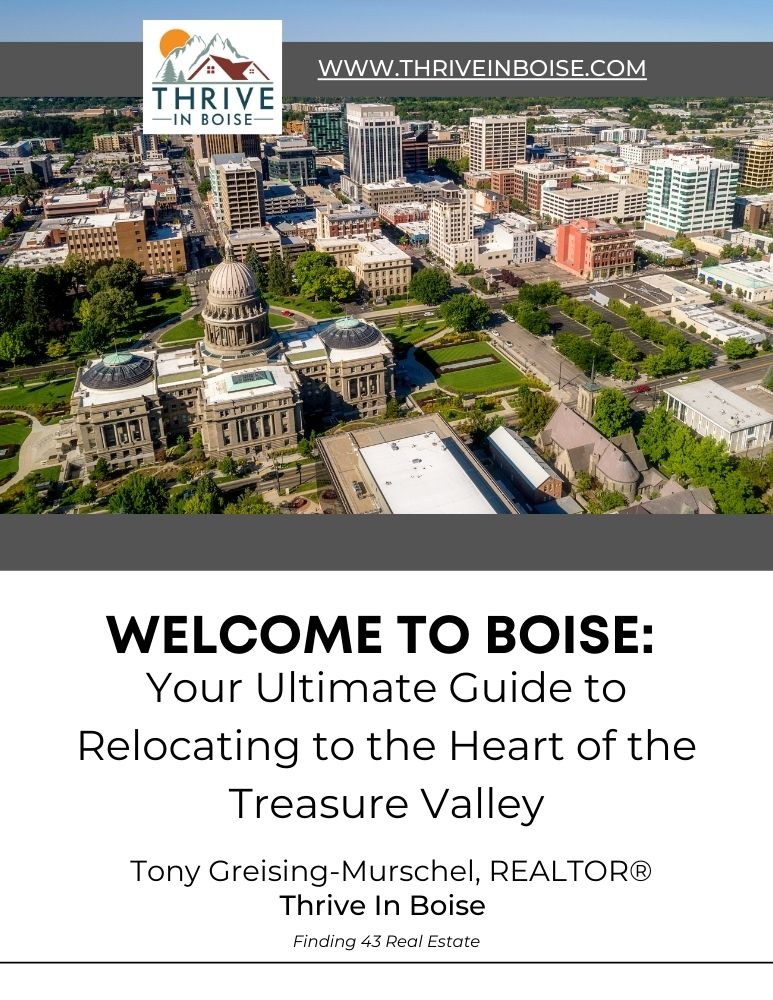 3. Telaya Wine Co.
Blending traditional old world and new worlds together, Telaya Wine Co., loves to blend winemaking techniques with a modern approach, Telaya Wine Co. produces innovative wines that capture the essence of the Snake River Valley.
Their riverfront tasting room provides the perfect backdrop for indulging in their unique blends and varietals. Earl and Carrie Sullivan believe above all else, outside of making good wine, that family is the most important thing in life.
They have built their company around that foundation, and it shows when you visit their Boise tasting room. Whether you sit for an entire flight of wine or sit outside by the Boise River with their firepit on the patio, visiting Telaya should be on your list of wineries to tour in Boise.
240 E. 32nd St. Boise, ID 83714 P: (208) 557-9463 E: [email protected] TelayaWine.com
4. Split Rail Winery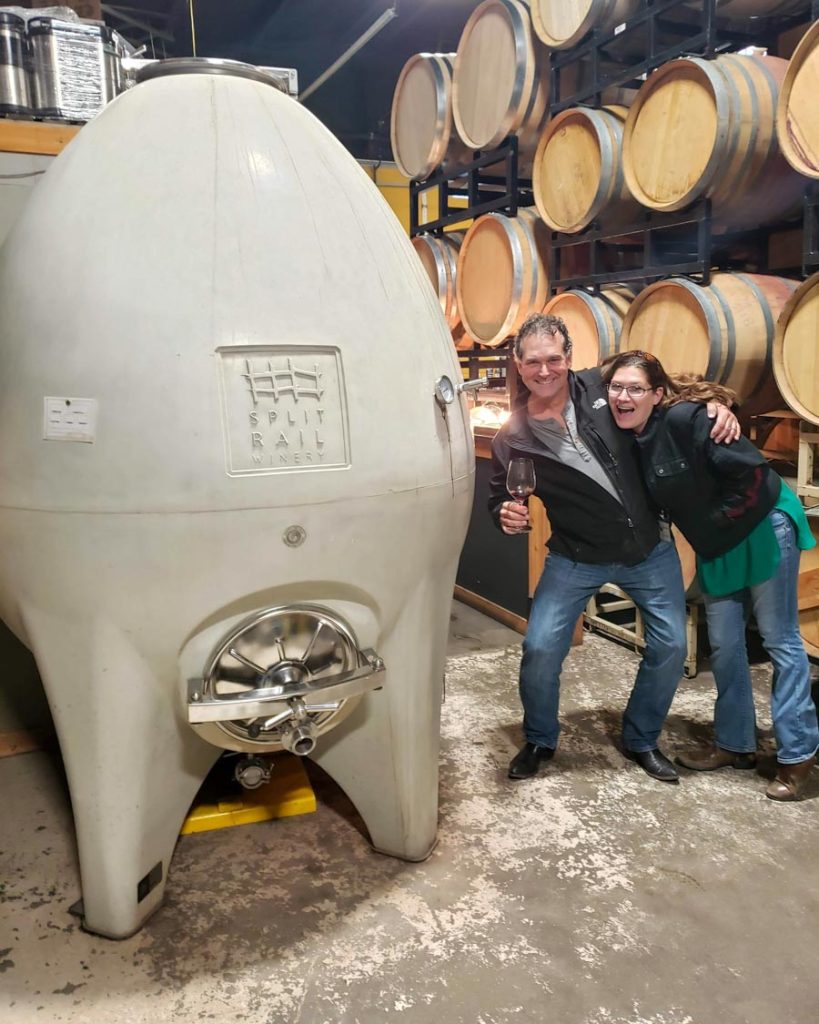 Split Rail Winery is known for its experimental and artistic approach to winemaking. Their eclectic range of wines showcases the creativity of their winemakers and offers a truly distinctive tasting experience that pushes the boundaries of tradition. This is one of the first wineries in the United States who started to use concrete as a method of aging their wines to help bring out the grape's natural flavors!
It's one of the Boise area wineries that is known for its fun and funky style that you can't help but enjoy when visiting.
3200 W Chinden Blvd. Garden City, ID 83714 P: (208) 490-0681 E: [email protected] SplitRailWines.com
5. Par Terre Winery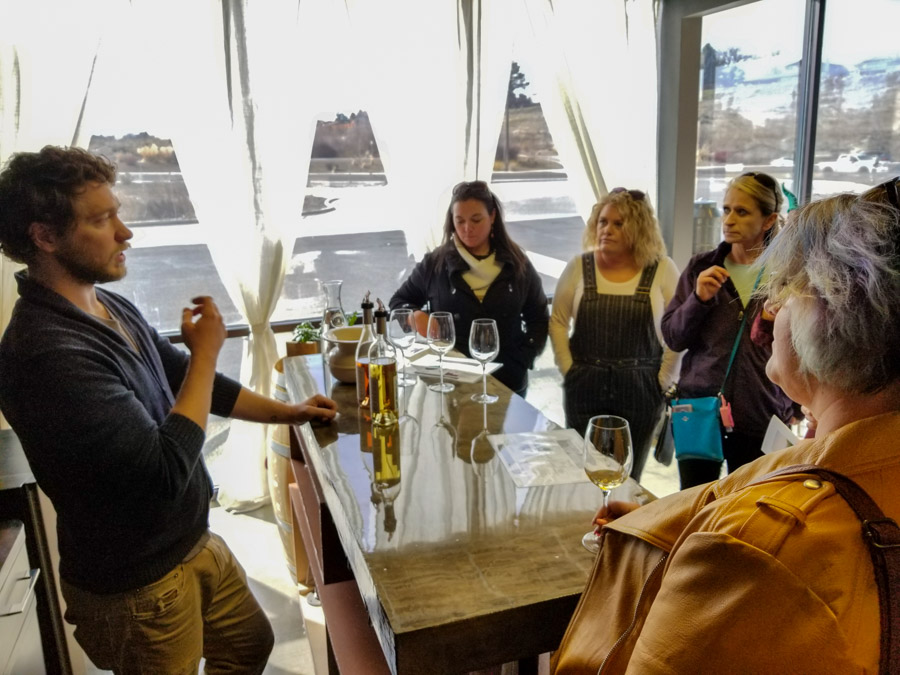 When the art left the stage and entered the glass! Par Terre Winery owners, Travis and Mallory, met while they were both dancing ballet professionally. Knowing that a career in dancing wouldn't last forever, they wanted to create a future for themselves doing something else they were passionate about. "Par terre," a dance term meaning "on the ground," is where their dream begins.
Par Terre Winery focuses on producing small-lot wines that express the distinct qualities of the land. Their boutique tasting room offers a personalized experience, allowing guests to explore their unique portfolio of wines.
4338 W. Chinden Blvd. Garden City, ID 83714 P: (208) 991-0402 E: [email protected] ParTerreWinery.com
6. Proletariat Wines
This is the newest tasting room in the Boise wine scene, the tasting room is scheduled to open in 2023 but the company has been established since 2011 with the sole goal to make wine more accessible for the everyday wine drinker.
106 E. 36th St. Garden City, ID 83714 P: (208) 866-3399 E: [email protected] ProletariatWines.com
7. Potter Wines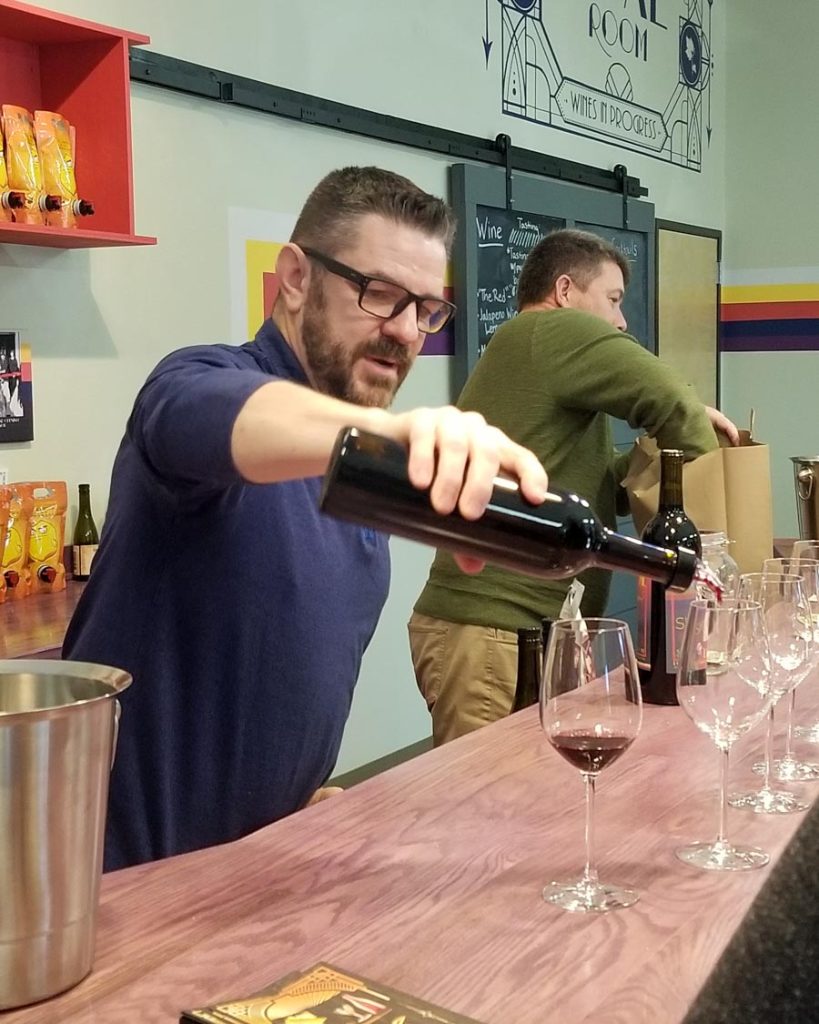 Welcome to the genius minds who created the Jalapeño wine and the frozen Jalapeno slushy! Von Potter is a visionary when it comes to "breaking the box" in the wine industry. He and his team have greatly added to the wine tasting in the Boise scene. There is never a boring time when you visit Potter wines and conveniently down the street from Telaya and Split Rail winery.
5286 W. Chinden Blvd. Garden City, ID 83714 P: (208) 793-1773 E: [email protected] PotterWines.com
8. Rolling Hills Vineyard
Visit the urban tasting room location for Rolling Hills Vineyard! Their home estate is in Eagle Idaho, but they wanted to ensure that no one misses out on the chance to taste their wines while visiting Boise. The owner, Lori and her husband Mark, took over a vineyard that had been neglected for several years in Eagle Idaho and took a passion project into the family business!
Urban Tasting Rm: 152 E. 52nd St. Boise, ID 83714 E: [email protected] RollingHillsVineyard.com
9. 3100 Cellars
You'll also find this label at the Telaya Wine Co. location. Hailey Minder, one of Telaya's previous winemakers, started to see that there was a lack of sparkling wine being produced with 100% Idaho wines. She had already grown up in the wine industry passionate about sparking wine as she spent a month after graduating high school working as an intern for a winery who produced sparkling wines in Italy. Now you can enjoy a glass of white or rose bubbly Idaho wine!
240 E. 32nd St. Garden City, ID 83714 P: (208) 996-3291 E: [email protected] 3100Cellars.com
10. Scoria Vineyards
You can visit Scoria Vineyards in two beautiful locations in Idaho! The estate in Caldwell or their urban tasting room in downtown Boise. Scoria believes in the importance of an amazing glass of red wine. Growing grapes that thrive in the volcanic scoria rock soil that the vineyards are planted in, you will appreciate how they allow the varietals to express themselves based on the terroir where they are grown.
Downtown Boise Tasting Rm: 111 S. 10th St., Boise, ID 83702 P: (208) 519-6792
E: [email protected] ScoriaVineyards.com
Wine Tasting Boise Idaho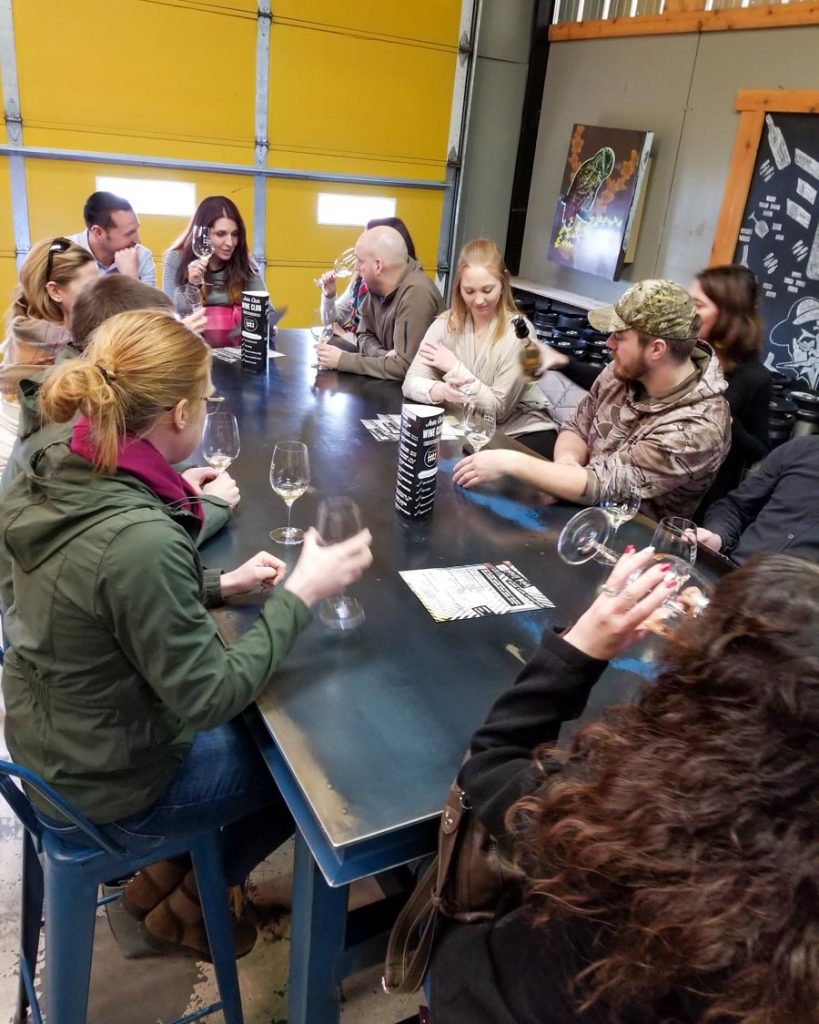 If you are looking to do any wine tasting in Boise Idaho, there are plenty of ways that you can do this in an afternoon or even over a weekend. With most of the Boise tasting rooms close to one another you can easily have a designated driver join the fun but not participate in the wine sipping.
You can rent bikes and peddle your way down the green belt between all the tasting rooms, this is a great option for summer in Idaho, so long as you limit your tastings to only a few wineries. Then there are Ubers or taxis of course. But the last option is booking a wine tasting tour! There are several Idaho wine tour groups, like Idaho Wine Tours, that can do all the arrangements and transportation for you and all you have to do is enjoy the ride!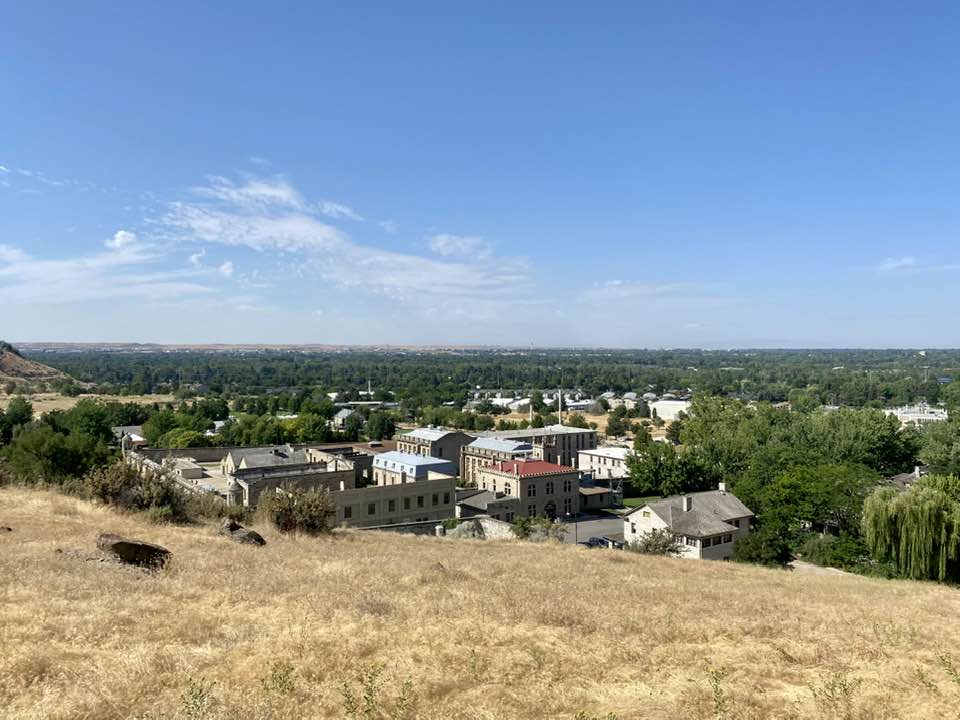 During the summertime, it is recommended that you book ahead of time for a tasting appointment with the Boise tasting rooms. You can always just adopt the Idaho wine commission slogan "Come as you are", but again, it's recommended to ensure that you have a table waiting for you. Booking a tour though can help you visit the Boise tasting rooms and to try wine tasting near Boise Idaho too!
Wineries Near Boise Idaho
Don't limit yourself to just the tasting rooms of Boise (although if you have a short visit, make the most of where you can). Be sure to also go just outside of Boise to visit some of the best Idaho wineries in the Sunnyslope area!
One of the popular things to do in Caldwell Idaho, located just 25 minutes from Boise, is explore some of Idaho's oldest wineries that are still family owned and operated. Following the Sunnyslope wine trail is an adventure that we recommend any wine enthusiast to follow.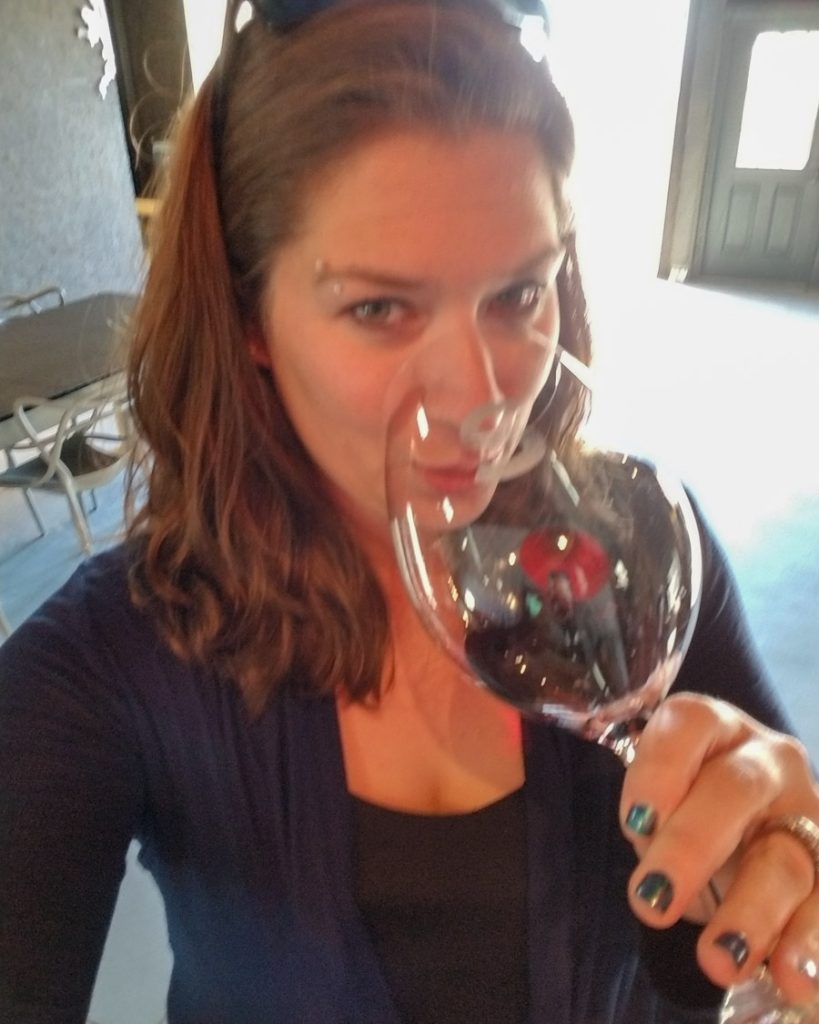 You will taste the beautiful diversity of the Idaho wine industry from either a few miles or a few blocks away from one another. Each winery, even when sourcing grapes that are either the same varietal or even the same vineyard, give each wine their own special signature that shows you that a Riesling is never the same Riesling in Idaho. A Syrah won't taste the same at Telaya as the Syrah you try at Scoria. That is what helps Idaho continue to stand out as a unique wine region in the United States.
Wrapping Up Boise Wineries
Boise's wineries are a testament to the passion, innovation, and dedication of the local winemakers. Whether you're a wine aficionado or a casual enthusiast, the wineries in Boise offer a remarkable journey through the world of wine, each with its own unique charm and character.
From breathtaking views to sustainable practices and bold experimentation, these 10 wineries promise an unforgettable experience that will leave you with a deeper appreciation for the art of winemaking and the beauty of the Boise wine scene.
Looking for some more great inspiration about Idaho, check out these top blog posts:
Best Boise Breweries
Best Pizza in Boise Idaho
Best Ice Cream Boise Idaho Offers