Looking for the best Idaho hot springs to check out? Are you someone that loves being outdoors and exploring nature's beauty? Then soaking in the popular hot springs in Idaho might be just what you want to do.
Idaho is an incredible destination to visit, or live in, with hot springs seeping out of the ground in nearly every corner of the state. From popular Boise hot springs to those near Yellowstone National Park, you have plenty of options to choose from when exploring Idaho's natural hot springs.
During the colder months of the year, there's nothing quite like soaking in one of Idaho's hot springs to warm up and relax your body. What makes these hot springs even better is that they offer scenic views of the surrounding mountains and Idaho beauty. Plus, there are many hot springs near Boise Idaho, only a few hours drive.
If you're looking for a cozy winter Idaho weekend getaway, or an adventure-filled Idaho summer vacation, here is our ultimate list of the best hot springs in Idaho that you should visit.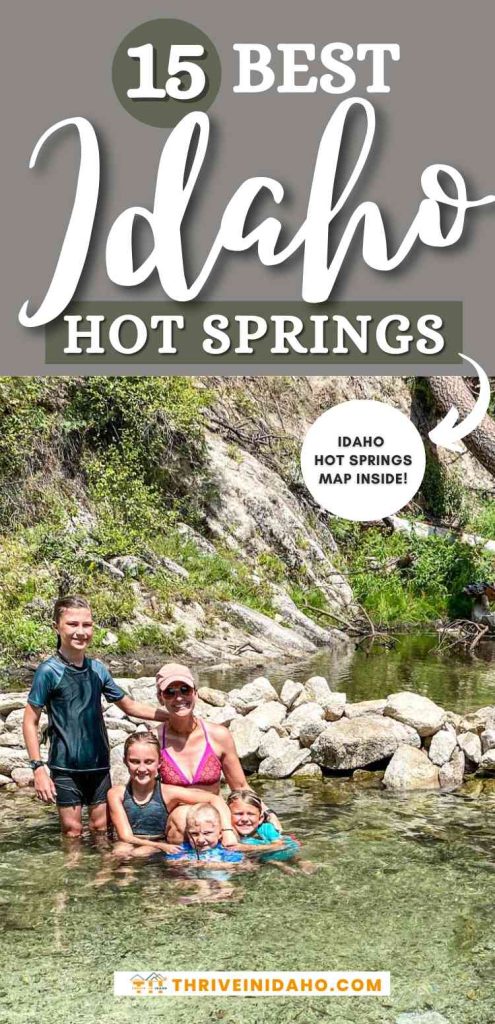 Be sure to save this post for later, as I'll be updating it regularly!
THIS ARTICLE MAY CONTAIN COMPENSATED LINKS. PLEASE READ OUR DISCLAIMER FOR MORE INFO.
Two Types of Idaho Hot Springs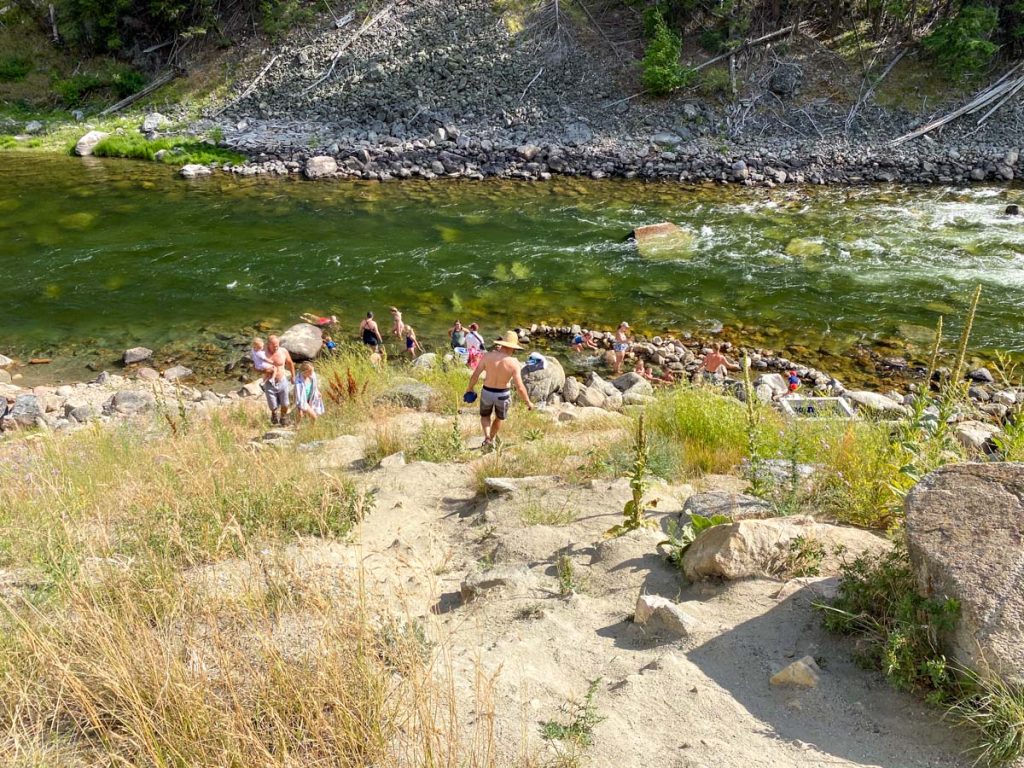 There are two types of Idaho hot springs. One type is a natural Idaho hot springs area that you come upon after driving or hiking out onto public land in Idaho. These will be what we dive into first. Then further along in the post, I'll share with you the most popular commercial hot springs in Idaho.
At a commercial hot springs you'll be required to pay a fee, possibly make reservations, have access to bathrooms, and sometimes be able to purchase food and book a room or a cabin that you can stay at for a night.
Idaho Hot Springs Map
In order to help you understand where to find the springs, I created not one Idaho hot springs map, but three! When you're out on your Idaho road trip and decide you'd like to see if you can pull off for a short hike and a quick dip into the relaxing water, these map of hot springs in Idaho will be sure to help you. Be sure to keep scrolling down to find the other two maps!
Natural Hot Springs To Discover In Idaho
Sunbeam Hot Springs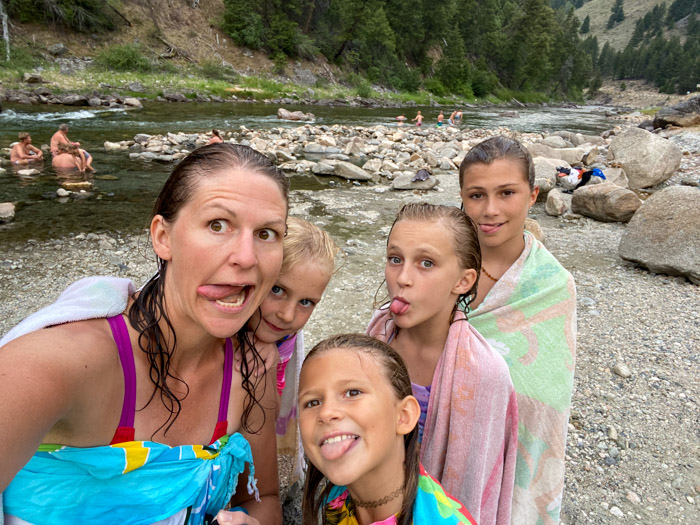 Sunbeam Hot Springs is one of the most popular Stanley Idaho hot springs. It's in a popular area along the Salmon river and right on the side of the road. No hiking is involved to get here, and it's only a 10 minute drive from Stanley, Idaho. It's also considered one of the Sun Valley hot springs as it's only 1 hour and 20 minutes north of Sun Valley.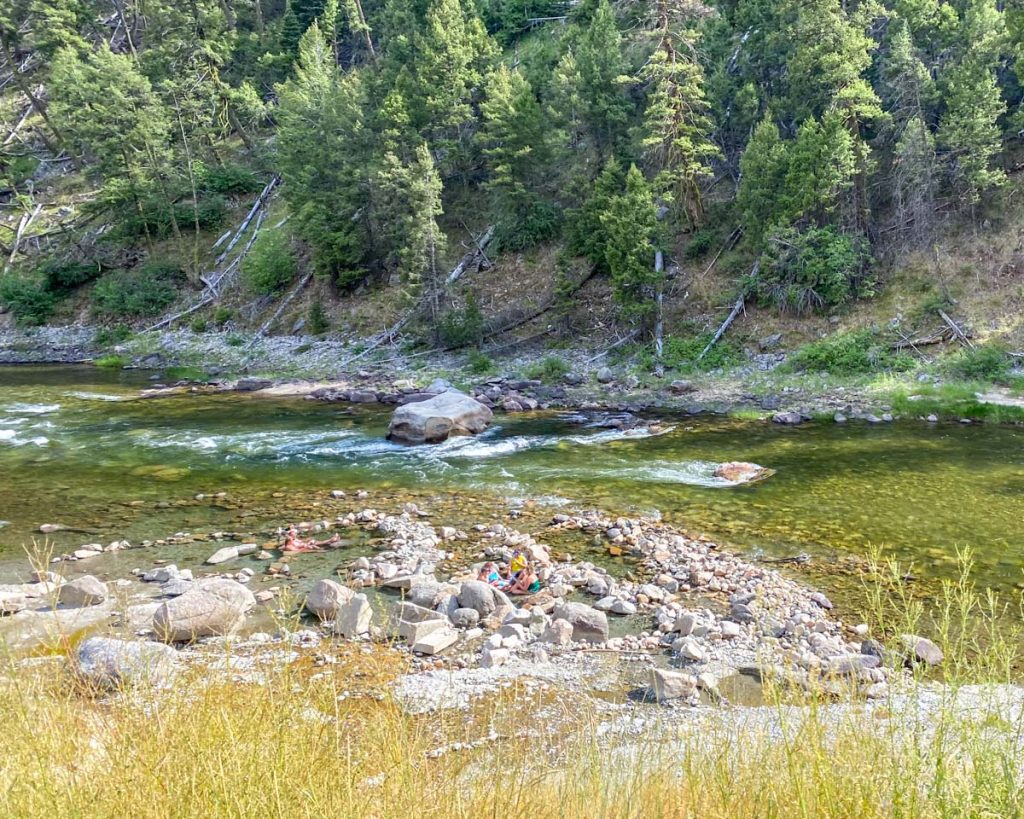 The springs also have nearby campgrounds that are first come first serve such as Salmon River Campground as well as the Sawtooth National Recreation Area. During the months of May to September, it may be harder to find a campsite on the weekends, due to the high crowds and limited sites available.
I took my kids to Sunbeam Hot Springs on an Idaho road trip through Stanley, and there were plenty of pools to choose from. Even with all the people. I highly recommend visiting Sunbeam if you plan to be in Stanley, Idaho.
Boat Box Hot Springs
Not far from Sunbeam, Boat Box Hot Springs is a famous one as it's Instagram worthy. Formerly known as Elkhart Hot Spring, it's one of most visited destinations in Stanley, Idaho.
Boat Box Hot Springs is located along the Salmon River on the side of the river, this community-built hot springs feeds into a tub by pipes that release steaming water directly into the basin. This is a highly sought after hot springs for the 'Instagram-worthy' photos that you can take.
The tub can fit up to 3 people, so it's perfect for a group of friends who want to relax while hearing the sounds of the flowing river. And if you're here during the winter, be ready to check out the stars above the night sky!
The best months to visit Boat Box Hot Springs are between May and September, where visitors can enjoy the warm weather and sightseeing around Stanley.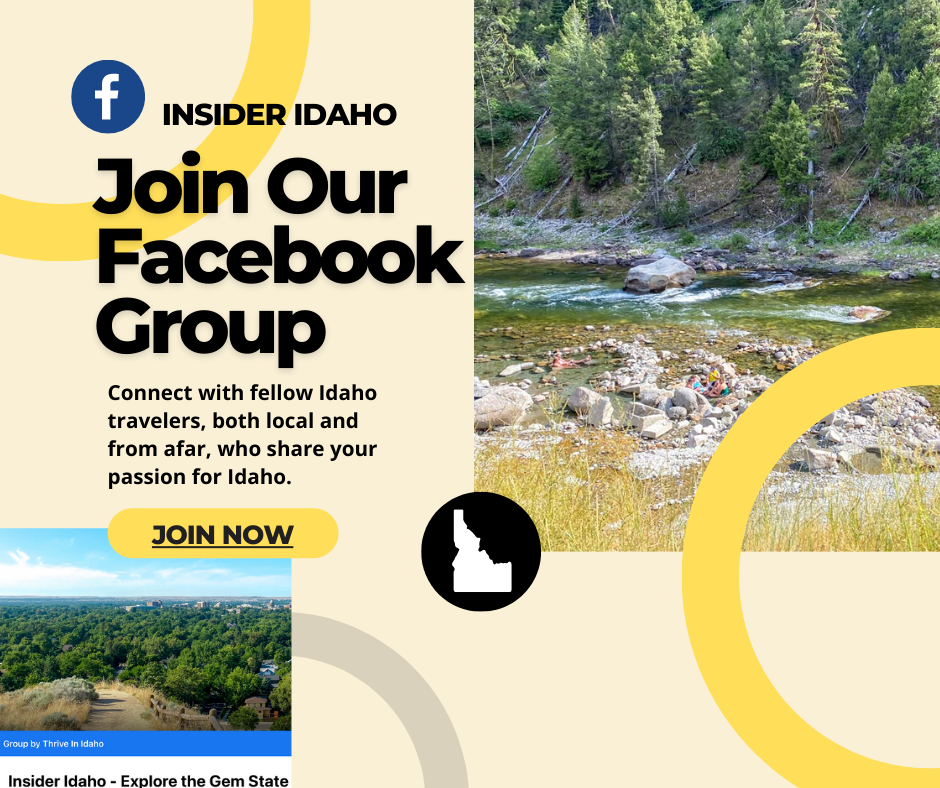 Frenchman's Hot Springs
The closest natural hot springs to Sun Valley and Ketchum Idaho is known as Frenchman's Hot Springs. It's a popular spot that many visitors and locals enjoy, and a place to get out into nature when you're exploring all the things to do in Ketchum Idaho.
Frenchman's Hot Springs is about 12 miles west of Sun Valley, so add it to your list of places to visit when in town. It does require a hike of about a ¼ mile upriver, but the Sun Valley hot springs are worth a visit.
Rocky Canyon Hot Springs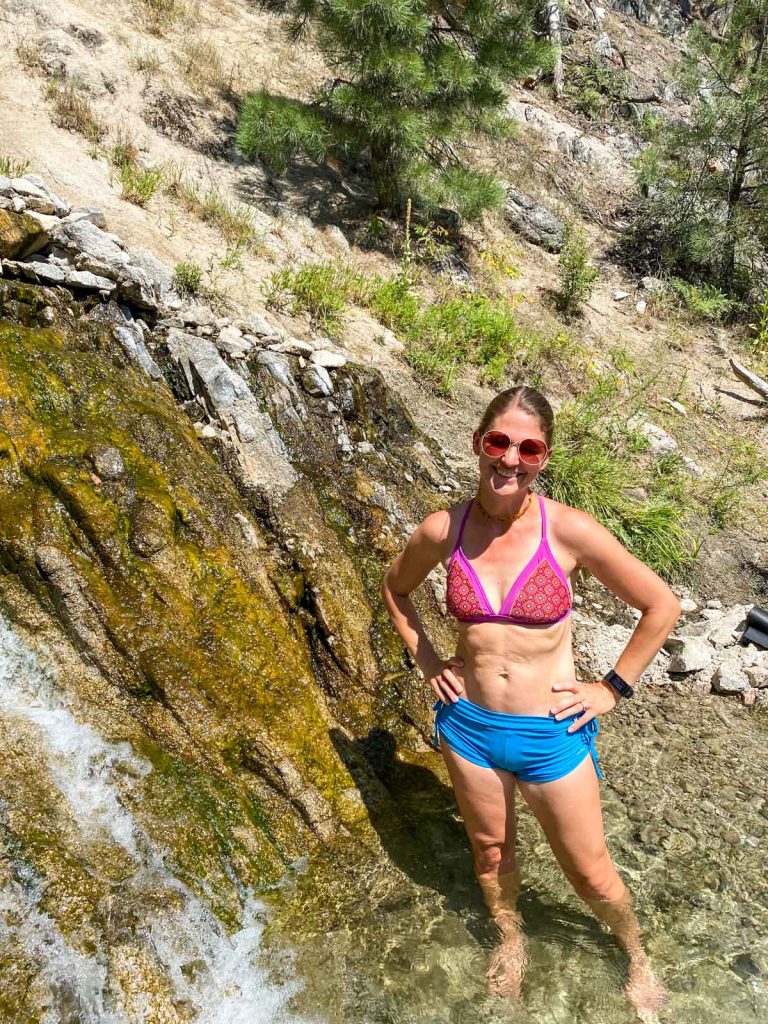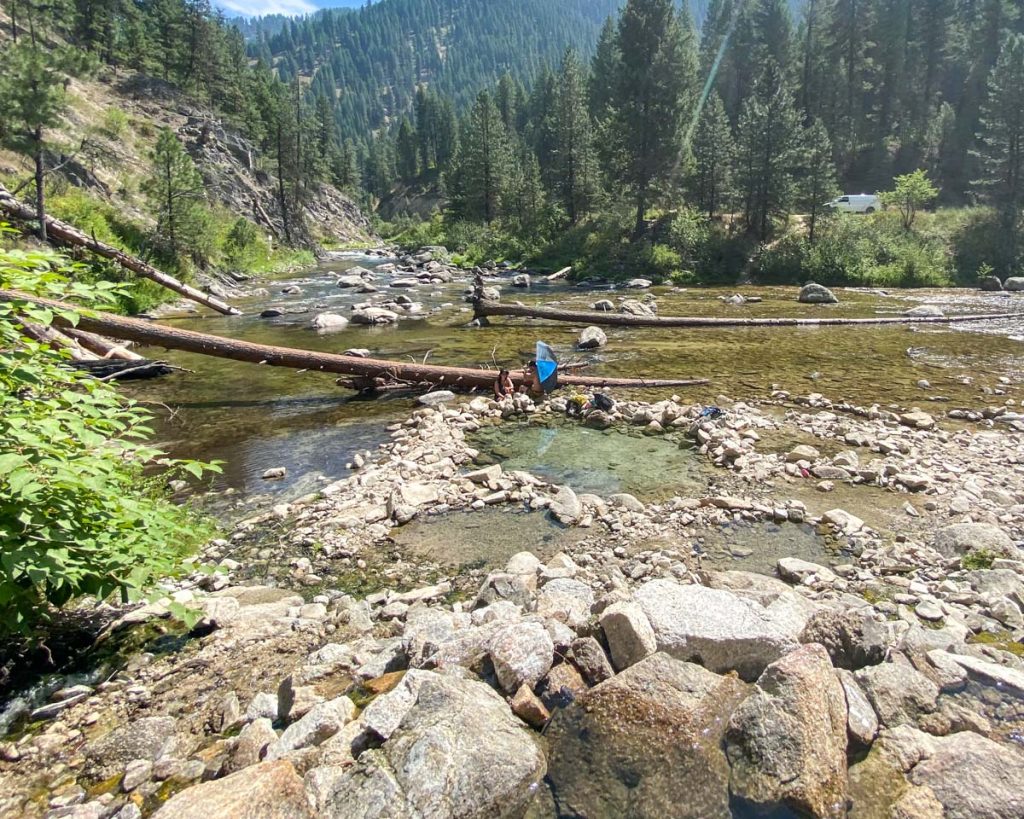 If you're looking for a nature Garden Valley Idaho hot springs, then Rocky Canyon is it! This popular Boise hot springs is located only 1 hour from downtown, making it a very popular hot springs destination in Idaho.
What makes this hot spring a must-see is it's unique geothermal pools that are built within the rock formations on the side of the river. Rocky Canyon Hot Springs has a three-tiered set of springs which requires you to do a little river crossing during the summer months when it is safe to wade across at lower water levels.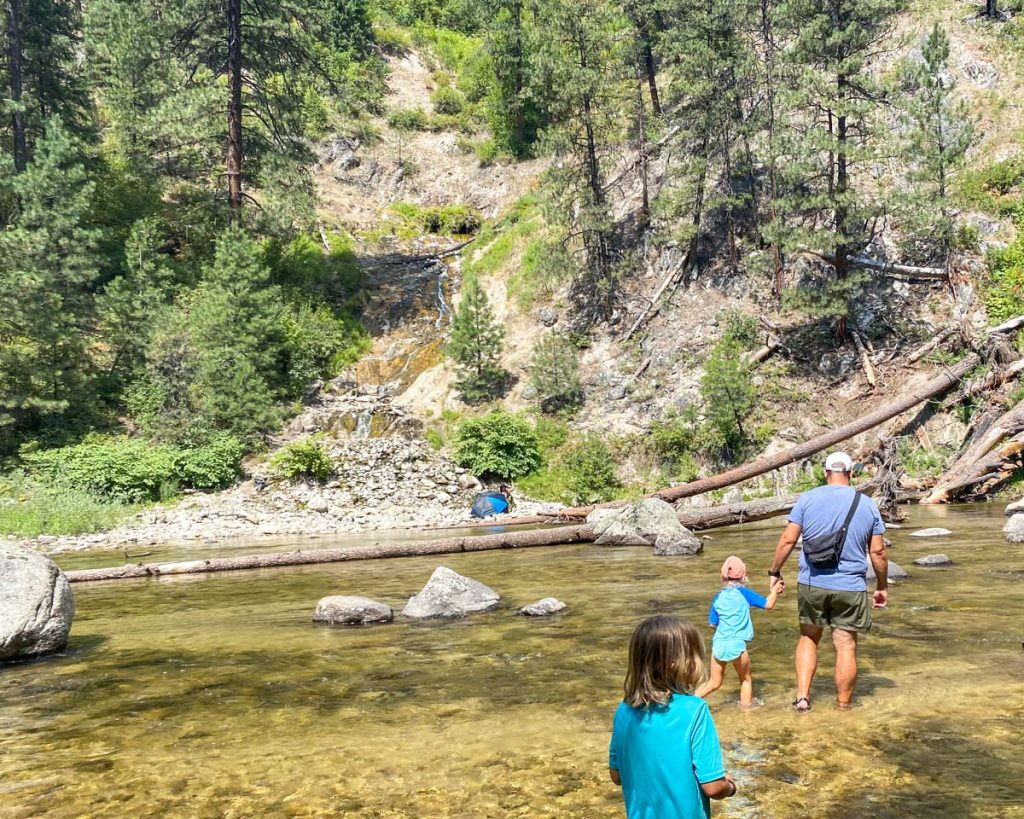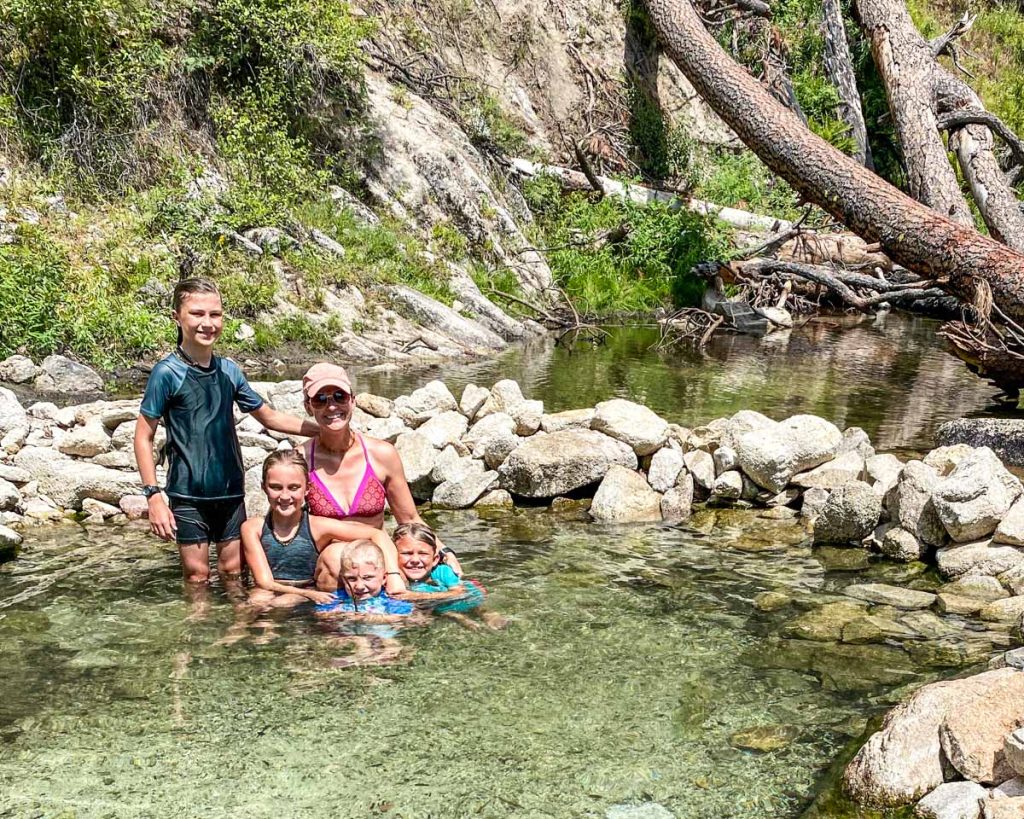 The pool at the bottom is a perfect bathing spot for kids, as it has an ideal temperature and size to comfortably fit 8-10 people. The water stream from the river gave it just enough warmth for our family during our visit, while also keeping things cool – creating a great mix. The higher up pools are much hotter than the lower.
Rocky Canyon Hot Springs sits right above the Middle Fork Payette River, making it a great spot to relax and watch the giant pine trees and wildlife of the Boise National Forest. Many people who visit here come to relax and for some peace of mind near nature. Make sure to wear good footwear when wadding across the cold river to the pools, as rocks can be sharp and slippery.
Goldbug Hot Springs
Nestled in the Salmon-Challis National Forest, Goldbug Hot Springs is 20 miles south of Salmon, Idaho. It is one of the most secluded, yet popular hot springs in the state. It's a primitive natural hot springs and also a very unique geothermal feature that flows out a water-filled pit in the ground.
Goldbug is located at a higher elevation, making it perfect for hikers who also want to soak in the hot springs, in hopes to arrive and have it all to themselves.
To get there, you will start at Goldbug Hot Springs Trailhead and hike about 2 ½ miles through Salmon-Challis National Forest, with 1,350 feet in elevation gain. You'll follow Warm Spring Creek.
The hot springs themselves are surrounded by a mountainous view and alpine meadows with colorful wildflowers blooming around it. It has a large pool that is shaped like an egg, and the water temperature can reach up to 110°F and is part of Warm Spring Creek.
Unfortunately, camping is not allowed here so you'll have to find a spot elsewhere.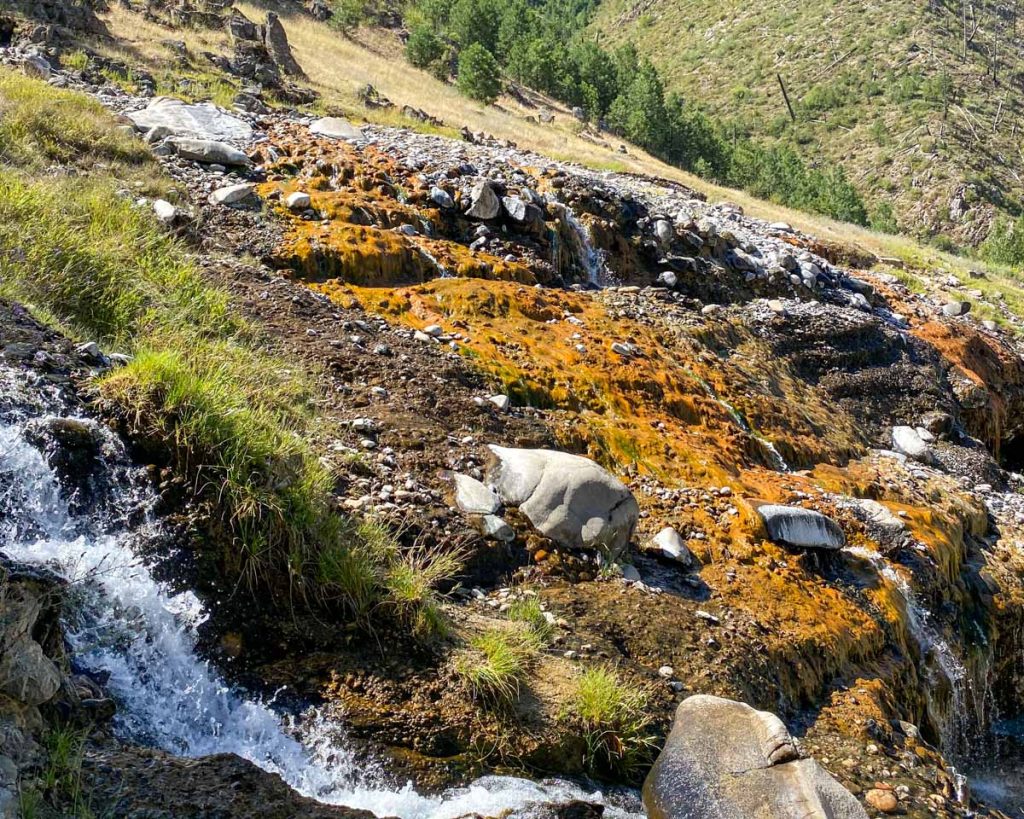 Jerry Johnson Hot Springs
Just beside Lolo Pass Mountain, Jerry Johnson Hot Springs is one of the most popular hot springs in Northeast Idaho. It is located just an hour's drive from Missoula, Montana and is a great spot to stop off when passing through. To reach the hot springs, you'll need to park at Clearwater National Forest Trailhead for Warm Springs Creek. Then you'll have to hike across the bridge to get on the other side of Warm Springs Creek.
Jerry Johnson Hot Springs is surrounded by cedars in a meadow and has three different tiered pools which will most likely be full of visitors during the summer months. Nestled in the Nez-Perce Clearwater National Forest lies this oasis.
When you arrive at Jerry Johnson Hot Springs, you'll see that there are several groups of pools to choose from at varying temperatures. Find one that's available and enjoy.
Trail Creek Hot Springs
Nestled just 19 miles east of Cascade Idaho, and south of McCall Idaho, Trail Creek Hot Springs is a popular hot spot. It used to be known as Samuel's Hot Springs.
If you're looking for things to do in Cascade, Idaho, then Trail Creek Hot Springs is the place to be. Here, you'll find 2 pools near a cold river. Trail Creek Hot Springs temperatures reach between 100 to 110 degrees fahrenheit, and 125 degrees if you're near the source.
Before reaching this awe-inspiring site, it's going to take a bit of hiking to get there. The trail located off of Warm Lake Road about 20 miles Northeast of Cascade, Idaho. The trail is a bit steep, so make sure that you wear the right shoes and bring enough water for the journey and to rehydrate after soaking in the hot springs.
Idaho Hot Springs Road Trip From Boise
If you're considering taking an Idaho hot springs road trip from Boise, then consider visiting Pine Flats Hot Springs, Bonneville Hot Springs, and Kirkham Hot Springs. They are all about 2 – 2 ½ hours from Boise and nearby each other. This is a fun Idaho road trip!
Here is an Idaho Hot Springs Boise Map to show you where these 3 popular hot springs are.
Pine Flats Hot Springs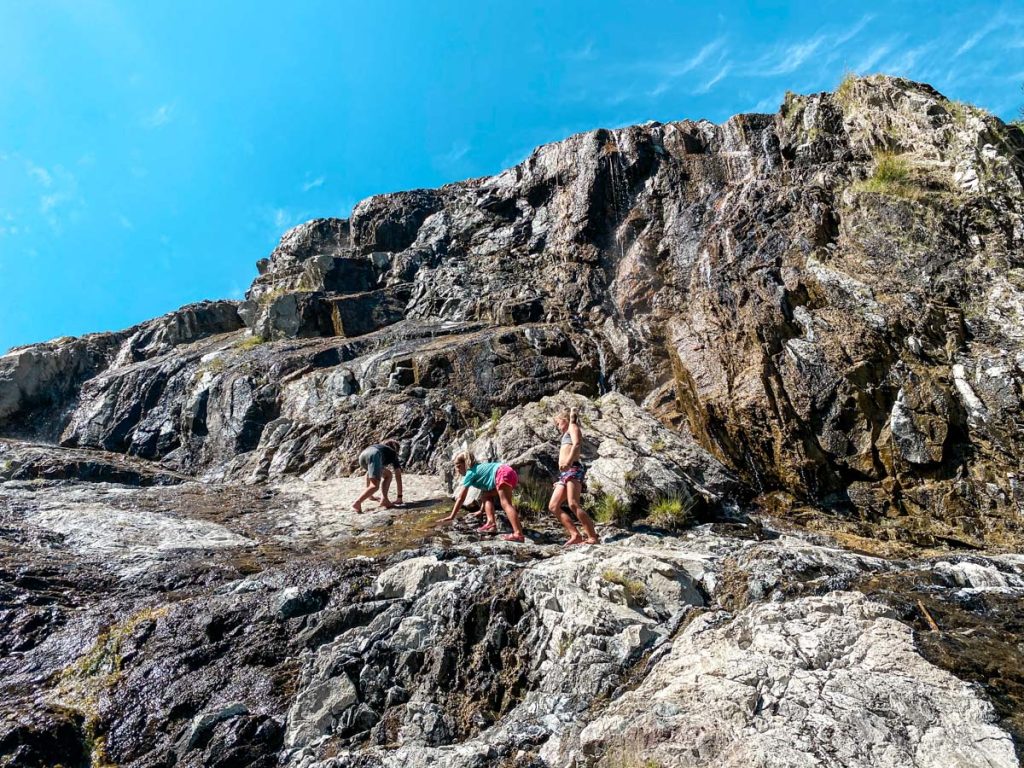 Another hot spring destination in Payette National Forest is Pine Flats Hot Springs. It's located right off the Banks-Lowman Highway and is part of a National Forest campground. With an easy and short hike from the campground, this is a popular natural Idaho hot springs that isn't hard to get to.
The Pine Flats Hot Springs is known for its remarkable scenery and cascading waterfall, which makes it an ideal spot to relax and reconnect with nature. The waterfall pool is undoubtedly your best bet when it comes to finding a hot soak—reaching temperatures of up to 107℉ (42℃), and its source in 127℉ (53℃).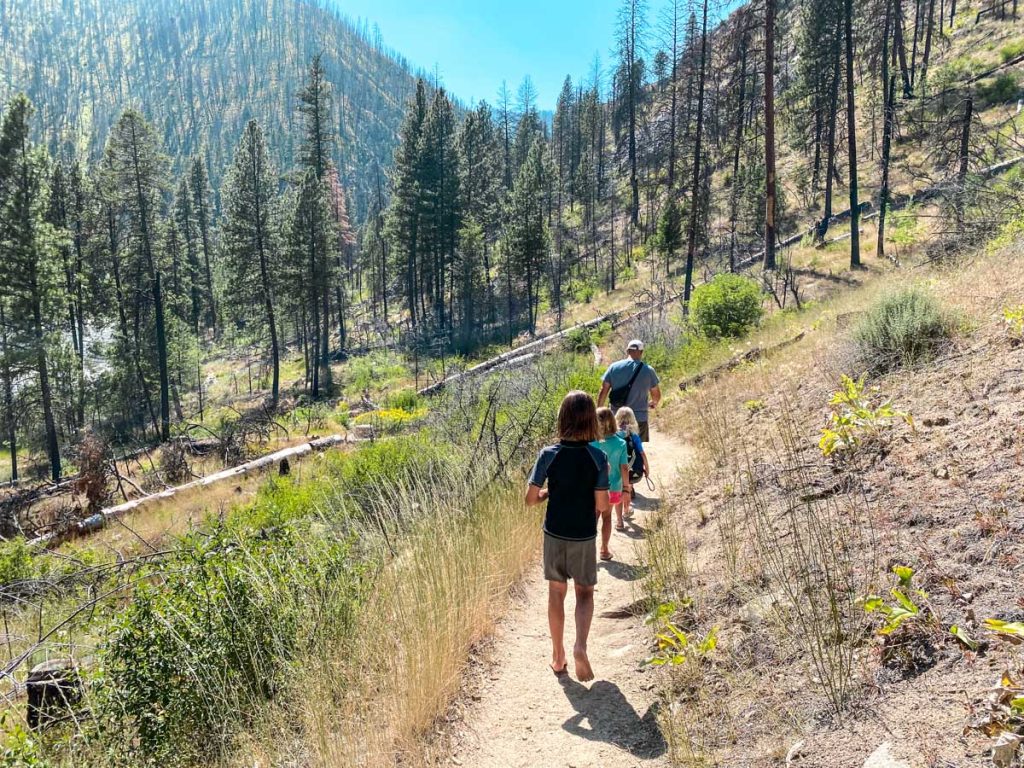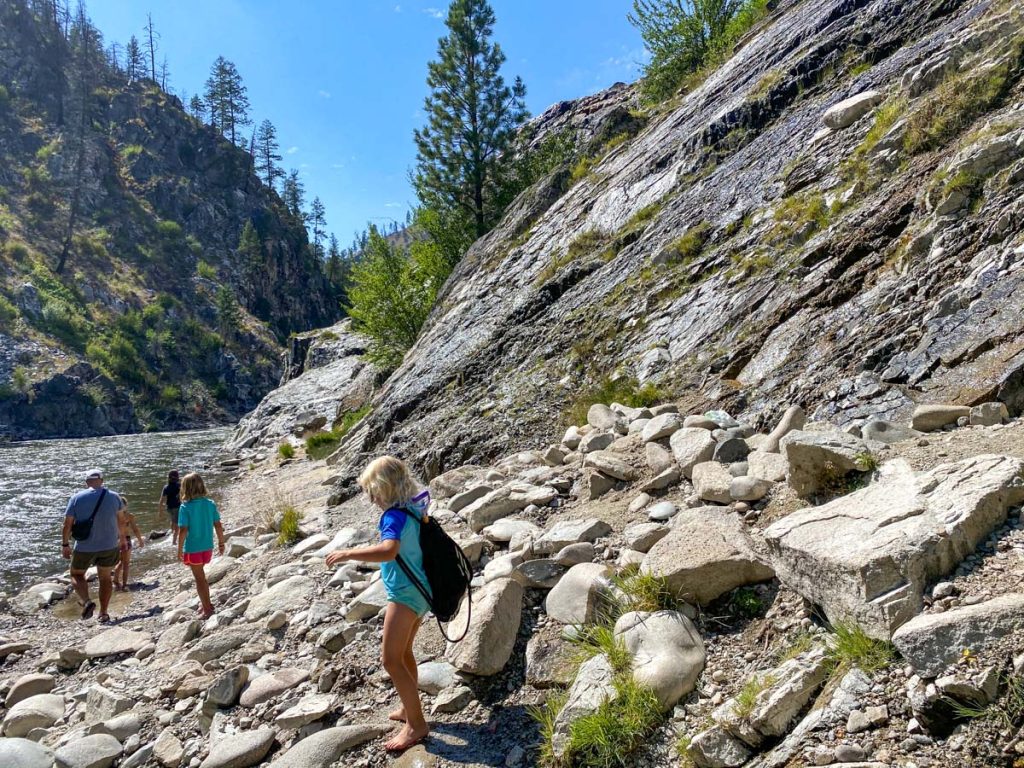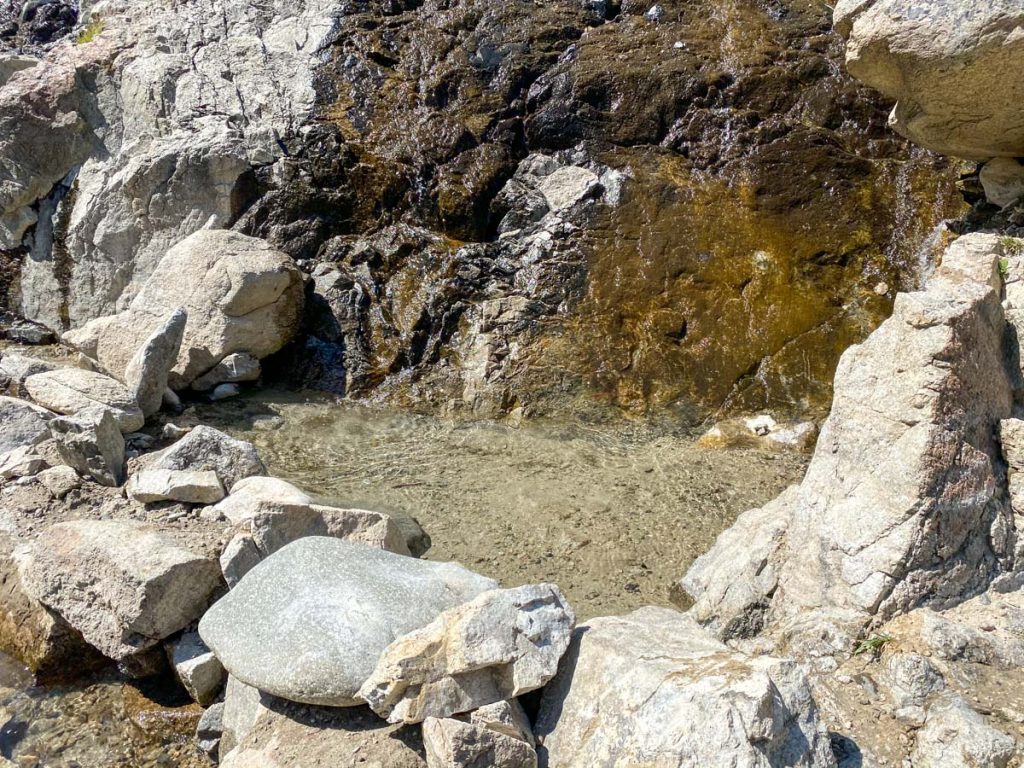 Pine Flats Hot Springs is perfect for families or groups, it is also accessible year-round and has a nearby campground, Pine Flats Campground for those looking to spend the night. It can get crowded during peak season, so it's best to come early in the morning before the masses arrive.
If you're looking to visit several hot springs in one day, this one can be combined with a visit to Bonneville and Kirkam, as they are all within a hours drive of each other.
Bonneville Hot Springs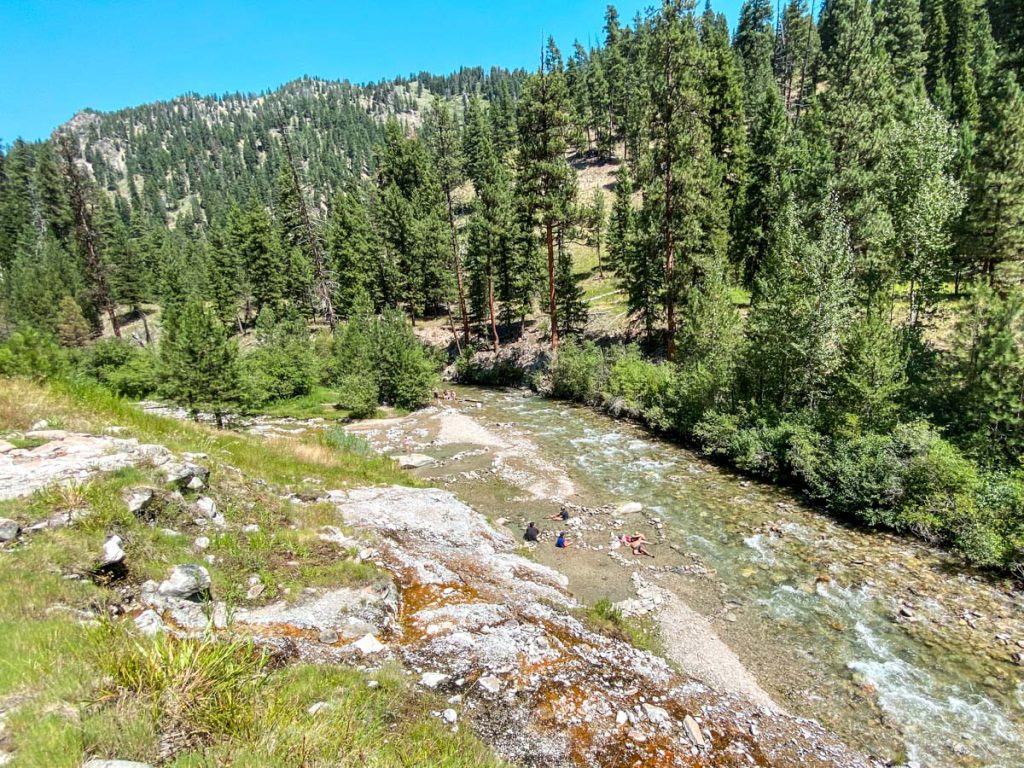 Around 20 miles from Lowman, Idaho, you will find Bonneville Hot Springs. You'll need to hike about 1 mile from Bonneville Campground to find the hot springs. It's a geothermal hot spring along Warm Spring Creek that is situated in the Boise National Forest.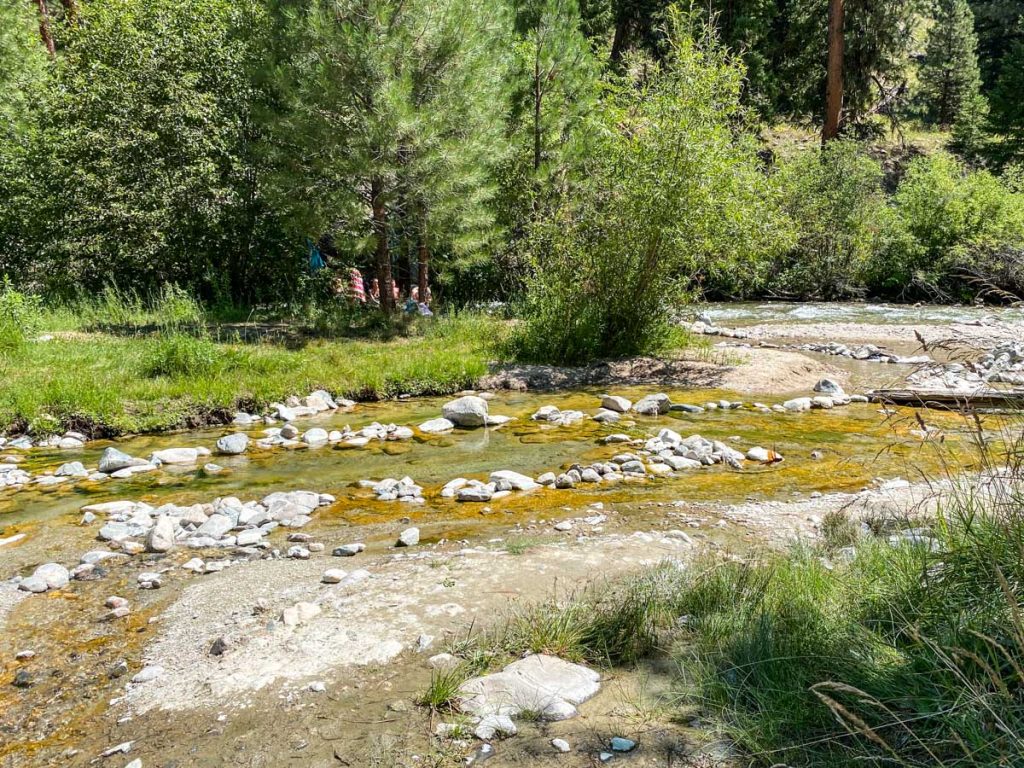 Bonneville Hot Springs is known for its natural hot water pools that people build up and provides a great place for families to visit. These waters are said to have healing powers and therapeutic benefits. However, the water is known to be hotter than other natural hot springs in Idaho that can reach up to 120°F, so it's best to be careful when dipping in.
Our family has visited during both the summer months as well as during the winter months. More specifically, we hiked to Bonneville Hot Springs on Christmas day! The snow was beautiful, yet we did have to hike from the road, as the campground was not open in the winter. Yet, once we arrived at the hot springs it felt incredible!
Kirkham Hot Springs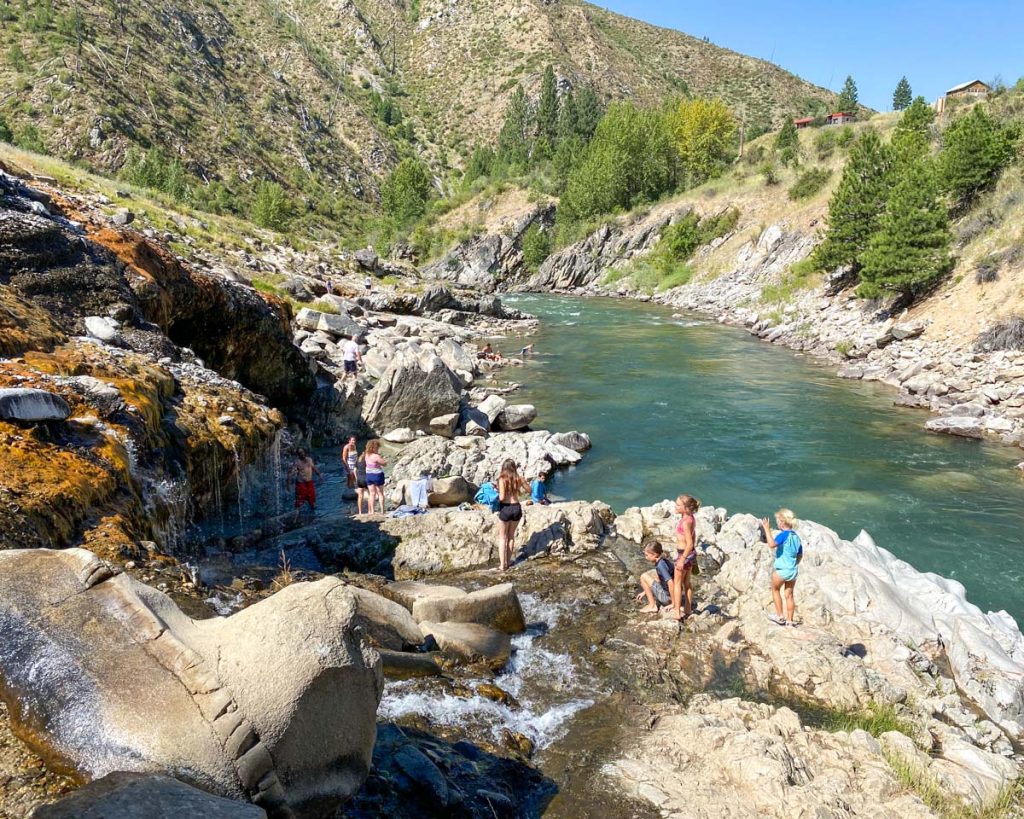 Along the edge of the Payette River, Kirkham Hot Springs is a very popular destination for those looking for a multi-pool natural hot springs experience that doesn't involve a hike to get to it. When it comes to popularity, Kirkham Hot Springs is one of the most popular hot springs in Idaho.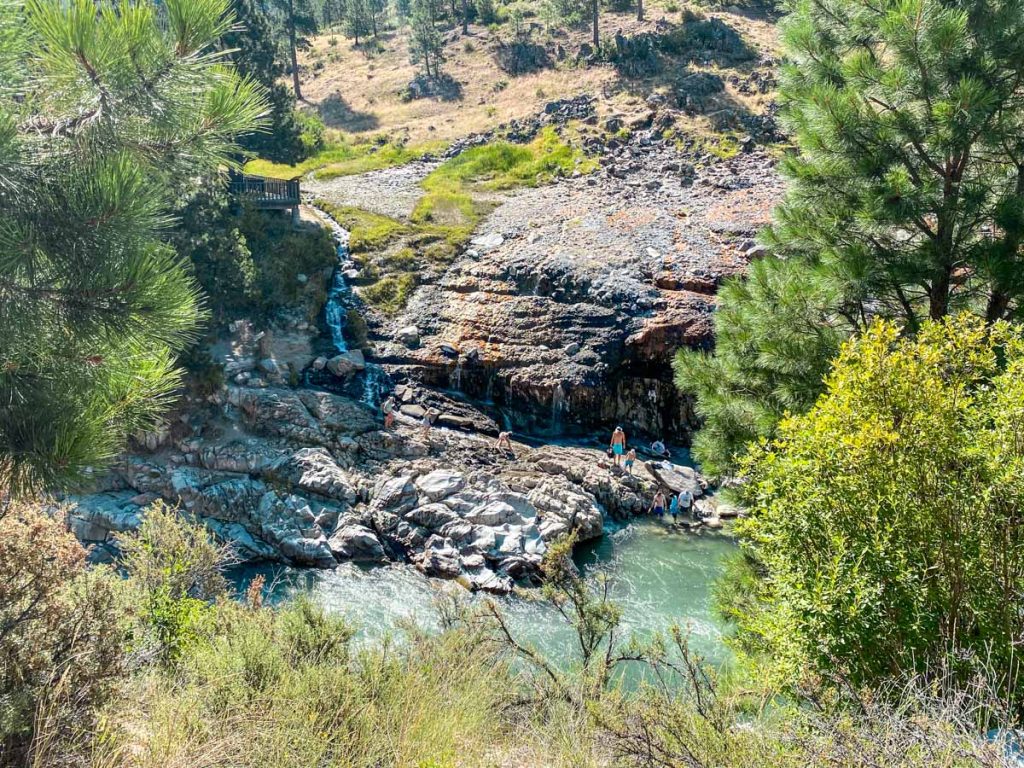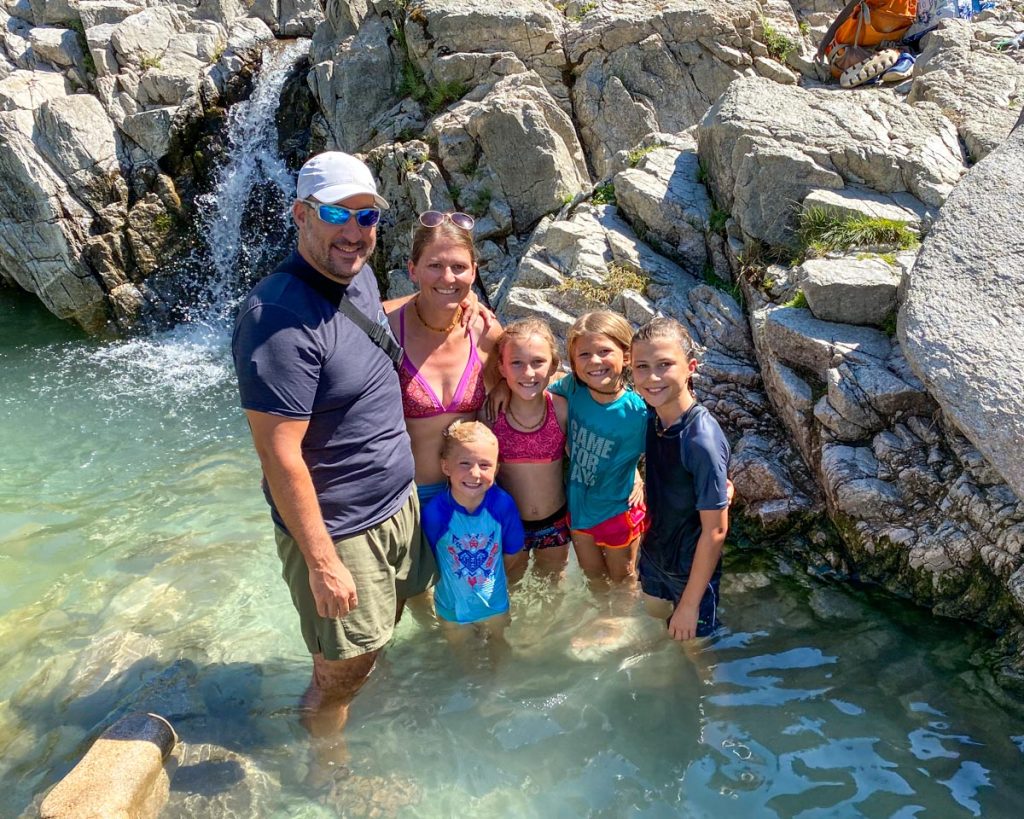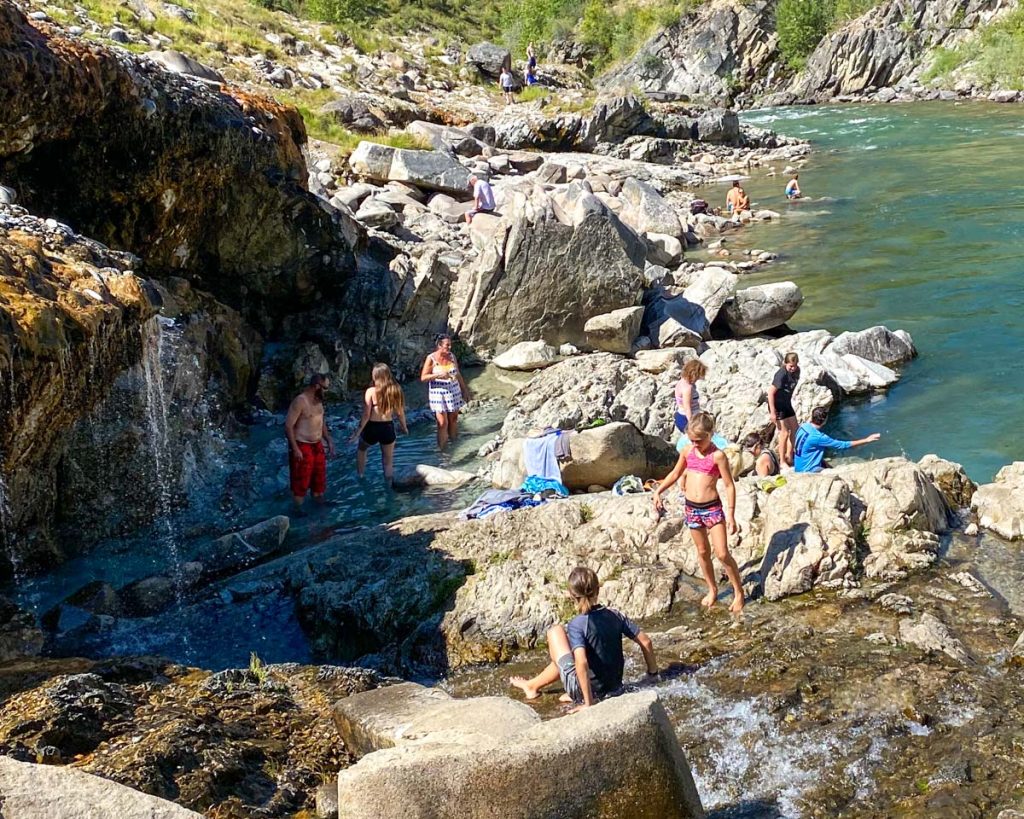 What makes Kirkham Hot Springs unique is its unique location, as it is found right at the edge of a cliff on top of the river and you can get to it off the main road. Here you will find a set of primitive pools near Lowman, Idaho, and they are filled with naturally hot water from the springs.
During the summertime, you will be surprised to see many people here each day enjoying the hot pools and cool and fast moving Payette River. Just be careful as the river is often moving quickly and you don't want to be swept away by the current.
The temperature of the pools here ranges from 80°F to 110°F, so you can find some hot pools as well as cool ones – whatever you like best.
Commercial Hot Springs in Idaho
Looking for a resort-like Idaho hot springs? A place with bathrooms, showers, and does not involve hiking? Then check out these commercial hot springs in Idaho and the map of Idaho hot springs below.
The Springs In Idaho City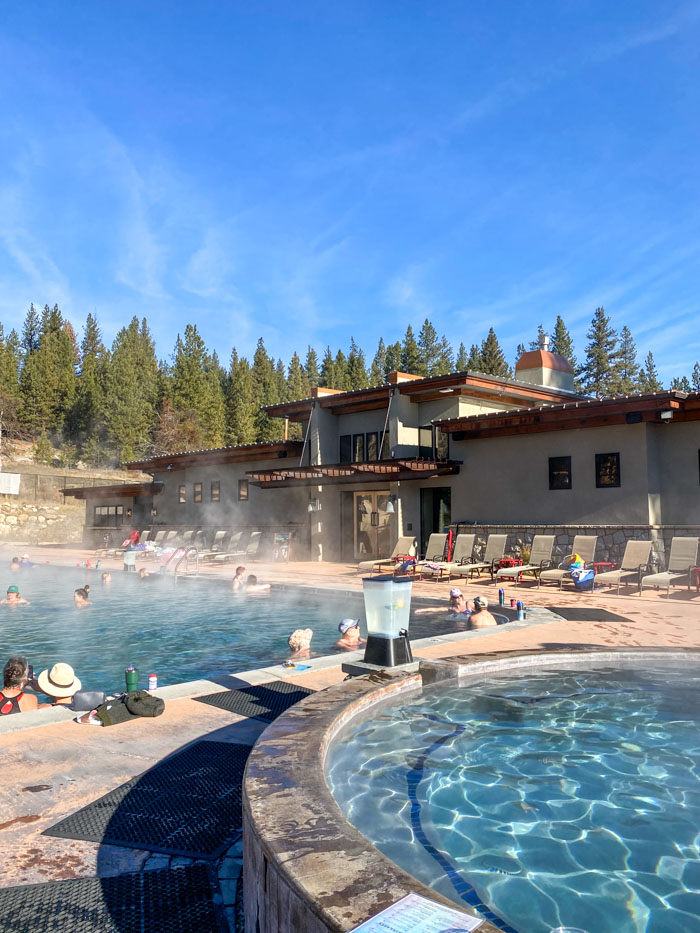 The Springs is one of my favorite Idaho hot springs to visit. This popular hot springs resort in Idaho is located just a 40 minute drive from Boise in Idaho City! It's the most popular Boise Idaho hot springs.
This is resort-style hot springs is something you'd see in a movie. Not only do they have a large hot spring pool, they also provide 4 private pools that you can book in advance. Everyone can use the clean locker rooms with a locker room attendant, and shower before and after entering the hot pools.
I enjoy their lemon infused drinking water along the side of the hot pool and often order a latte, while my friends order mimosas, from the servers while relaxing and taking in the views!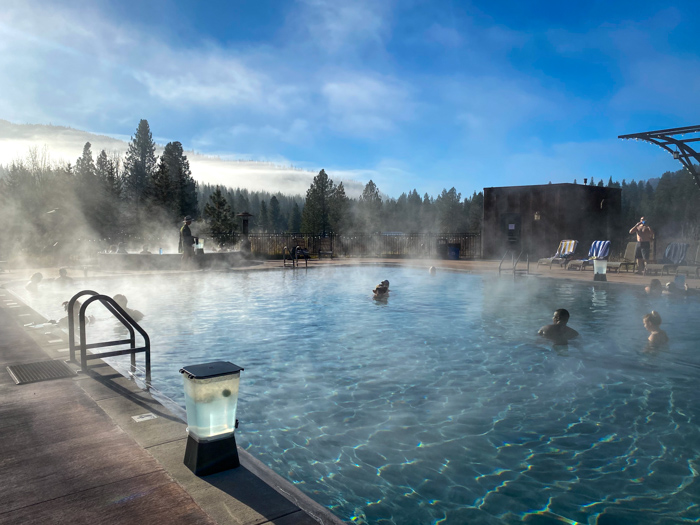 The popularity of The Springs brought about a booking window and tickets. So be sure to book your party's spots online many weeks ahead of time. Some days and times are limited to adults only, while a few days per week they do allow families with kids.
I've taken my kids before, and have also gone with my girlfriends on adult days. Both were great experiences!
If you plan to visit The Springs, consider staying in one of the best places to stay in Idaho City.
Lava Hot Springs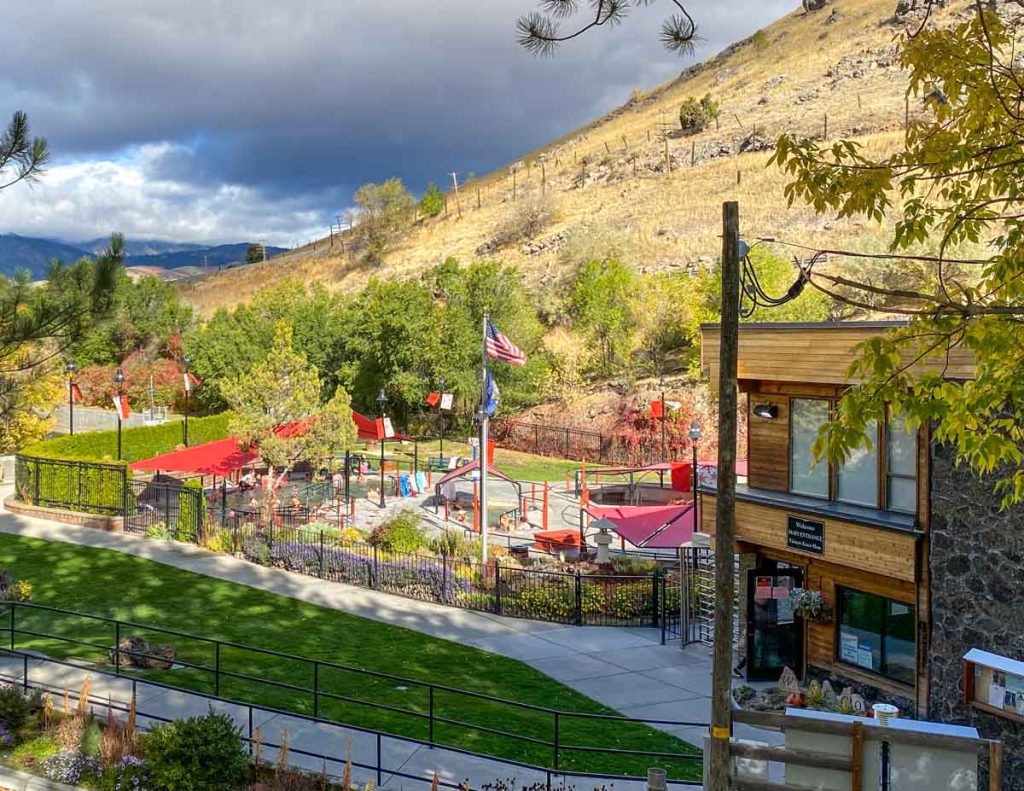 Lava Hot Springs is more than just a popular Idaho hot springs location, but it's a city in Southeast Idaho. If you're taking an Idaho Falls to Salt Lake City road trip, then this is a great stopover. The small town sits along the Portneuf River, and among some incredible natural hot springs. One of the popular things to do in Lava Hot Springs is to visit the city's hot pools.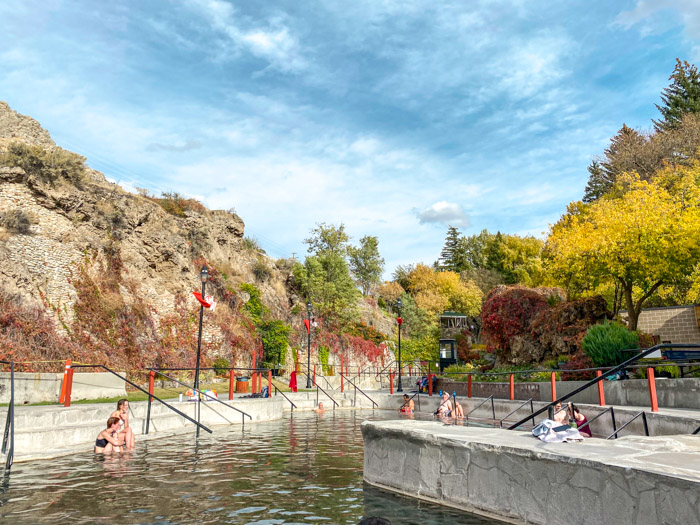 The city has a beautiful and clean set of 5 gravel bottom hot pools where they run the hot springs water through them daily. Our family loves visiting here, as there are some pools with shaded coverings and others wide open to the sunshine. Make a weekend of it and stay overnight at one of the best hotels in Lava Hot Springs.
If you arrive in Lava Hot Springs during the summer months, be sure to float down the Portneuf River. Or, enjoy the high diving board at the waterpark.
Mountain Village Resort Hot Springs
Another popular Idaho hot springs that would be deemed commercial is located in Stanley Idaho called The Mountain Village Resort Hot Springs. This hot springs Stanley Idaho provides, is the place to visit if you're looking for a unique experience and an overnight trip!
This hot spring is known for its unique structure, as it is an open-air pool made of natural stones and surrounded by lush vegetation. They also offer a private experience from their tiny wooden rustic cabins that are equipped with a wood-fired hot tub and individual showers. The temperature of the pool water is usually around 98°F to 104°F all year-round.
For those looking for a more secluded and intimate experience, Mountain Village Resort Hot Springs is definitely worth considering. Here, you can find the perfect balance between enjoying nature and sleeping in a cozy bed that night in your hotel room.
Miracle Hot Springs Idaho
If you're looking for a hot springs near Hagerman Idaho, just west of Twin Falls, then check out the popular Miracle Hot Springs in Idaho.
They offer various pools and with different temperatures. This allows you to choose your preferred level of warmth in their mineral rich pools. Keep in mind that Miracle Hot Springs can get busy, so it's best to book a day before you visit.
Consider glamping at this nearby yurt if you're going to Miracle Hot Springs!
Terrace Lakes Resort Hot Springs
If you're searching for a hot spring getaway that's only an hour away from Boise, Idaho, then Terrace Lakes Resort Hot Springs is a great option. It's part of a hotel that you can stay overnight at, located in Garden Valley, ID.
The hot spring resort is known for its large outdoor hot pool with a pool depth of 2 feet to 5 feet. It's surrounded by the Boise National Forest, giving visitors the opportunity to enjoy nature and relax in the natural hot waters.
Just like other natural hot springs Idaho has, their hot water contains high mineral content that has beneficial properties for skin, joint, and muscle, and even help with sun and windburn for the skin.
Terrace Lakes Resort Hot Springs is the perfect place to relax and rejuvenate.
Gold Fork Hot Springs
Located outside of Donnelly, Idaho and south of McCall Idaho, Gold Fork Hot Springs is a popular commercial destination. It's a popular hot springs McCall Idaho destination. Yet, the springs does require proof of a special kind of pass that many people in Idaho do not have. So you will have to reach out to see if it's the right place for you.
Burgdorf Hot Springs
Are you in search of things to do in McCall Idaho? Burgdorf Hot Springs is a great destination located 32 miles North of McCall, Idaho. If you are looking to relax in the therapeutic waters of Idaho hot springs in a rustic hotel setting, this is your place. Just be aware that you can only reach Burgdorf by snowmobile in the winter months.
Burgdorf Hot Springs does require advanced registration or booking. Click here to book a visit. This particular Idaho hot springs is a popular one.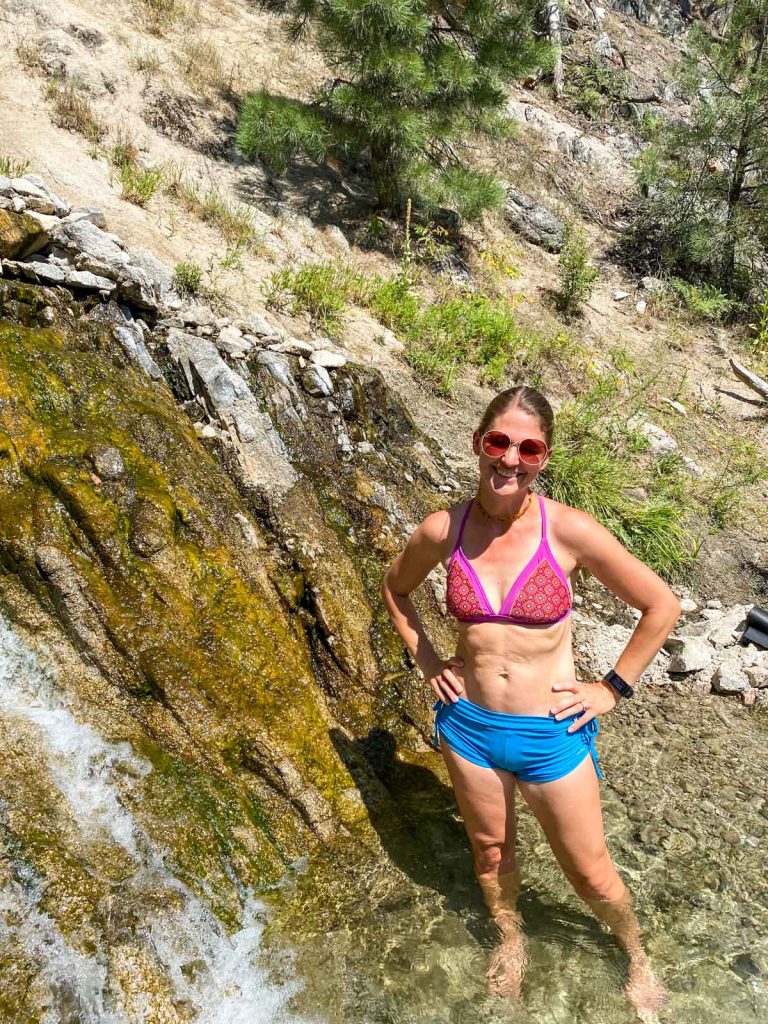 Other Hot Springs to Check Out in Idaho
These hot springs resorts and natural hot springs are just the tip of a few of Idaho's hot springs. Others to check out include:
Weir Creek Hot Springs
Skinny Dipper Hot Springs
Maple Grove Hot Springs
Warfield Hot Springs
Trinity Hot Springs Idaho
Haven Hot Springs Idaho
….. and more! With so many hot springs to choose from, it's hard to write about all of them!
BE sure to save this blog post as I'll be coming back often to update it as I explore more hot springs in my home state of Idaho. Why? Because I LOVE visiting hot springs and sharing about them!