Are you planning a road trip from Moscow Idaho to Boise Idaho? Trying to find out what you can do along the way? Or, maybe you're leaving Boise Idaho and heading to Moscow Idaho. Either way, this post is for you.
This Moscow Idaho to Boise Idaho road trip is your all-stop list of places to see in the area. If you have the time, take a few stops along the way or make a weekend trip of it.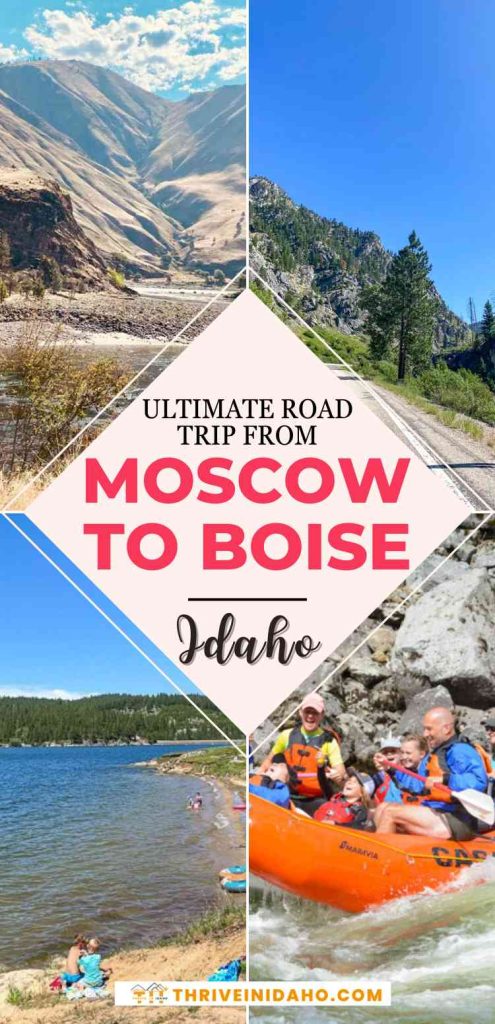 In this article, be ready to make some pit stops on your Moscow ID to Boise ID road trip! As I cover the route, you will learn about all the amazing opportunities to explore and experience.
Let's get on with it!
THIS ARTICLE MAY CONTAIN COMPENSATED LINKS. PLEASE READ OUR DISCLAIMER FOR MORE INFO.
Moscow to Boise Idaho FAQs
How far is Moscow Idaho from Boise Idaho?
The total distance from Moscow to Boise is about 218.51 miles and takes about 5 hours and 29 minutes by car. This route follows ID 55 route.
What is Moscow Idaho famous for?
There are a lot of things and events Moscow Idaho is famous for. Moscow is the home of the University of Idaho. As for the events, the Lionel Hampton International Jazz Festival, Festival Dance, Renaissance Fair, Rendezvous in the Park, Artwalk and the Prichard Art Gallery are some of the known festivals and events held in Moscow, Idaho.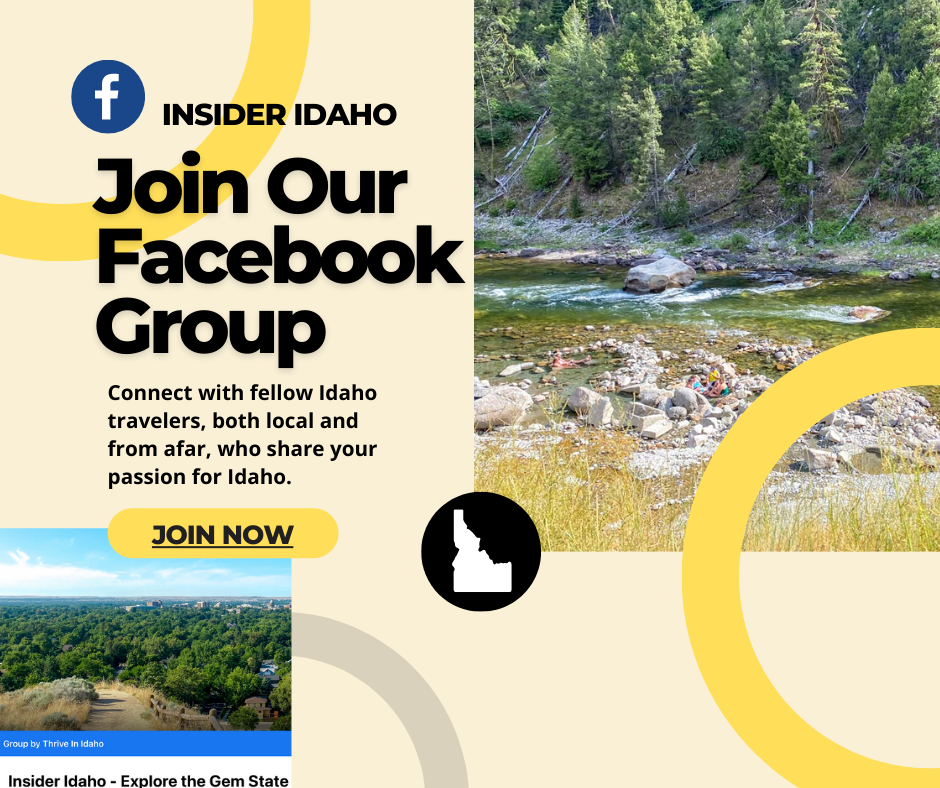 Stops Along the Moscow Idaho to Boise Idaho Road Trip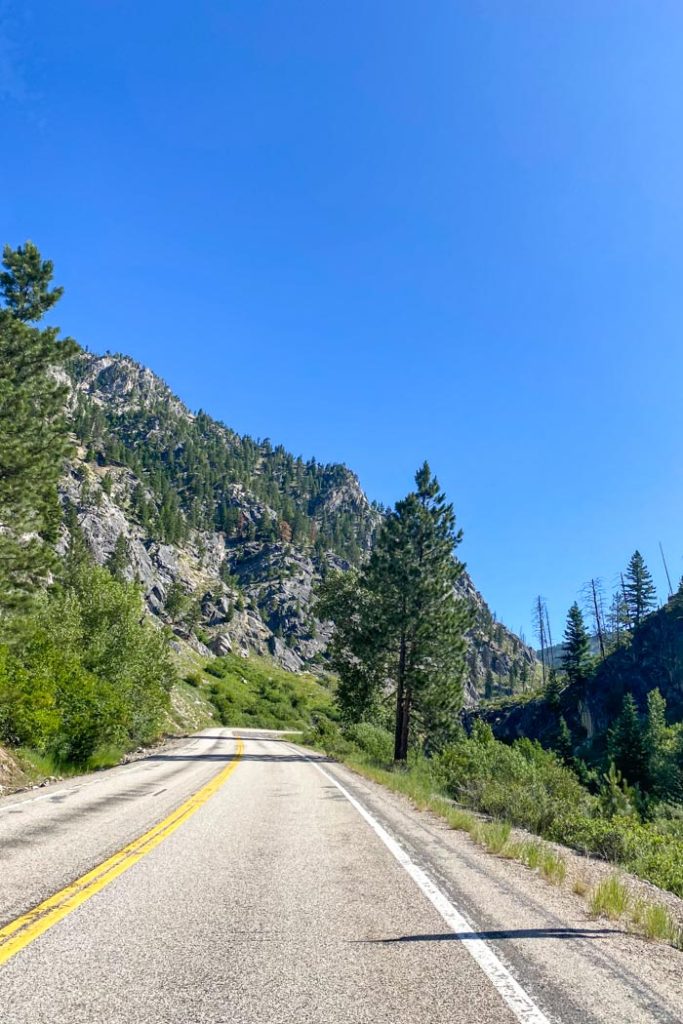 University of Idaho
If you're coming from Moscow, then visiting the University of Idaho should be your first stop before you leave. This campus is a great place to get a feel for the vibrant atmosphere of Moscow, Idaho. Here you can learn about the history of the university and explore its various buildings.
In fact, during the late summer, many people travel from Boise to Moscow and the other way around. As students from Boise make their way to the University of Idaho, which is in Moscow, and students planning on spending their summer break in Boise can make the drive.
Hells Gate State Park
About an hour drive South from Moscow proper, you'll find Hells Gate State Park in Lewtson Idaho. Here you can enjoy the view of the Snake River and its many tributaries, while taking part in outdoor activities such as hiking, biking, horseback riding and more.
What's so amazing about Hells Gate is it's actually one of the deepest canyons in North America. It's known for its geothermal station, Lower Gorge and spectacular view. The park is between lake Naivasha and Longonot which had an eruption 100 years ago, leaving behind a lovely volcanic landscape.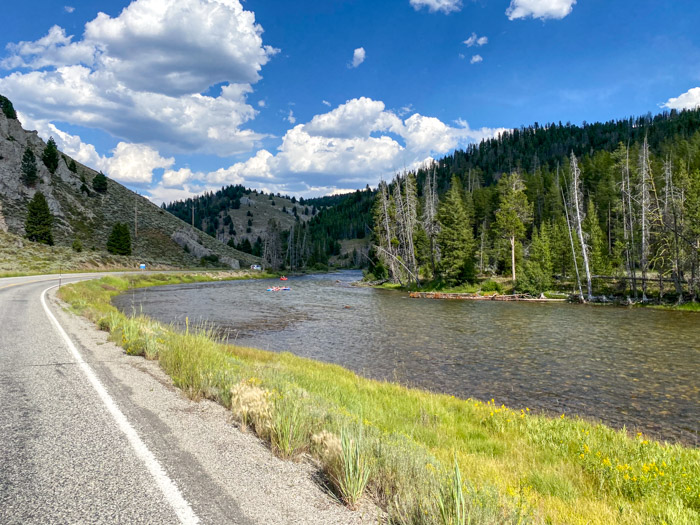 White Bird Mountain Pass
On your drive south of Lewitson towards McCall, you'll be driving over the White Bird Mountain Pass. Before you get too excited about this tall mountain pass, it's important to remember a few things. Some vehicles, especially those who tow heavier loads, would be better off avoiding this route. White Bird Mountain is a winding road that climbs to an elevation of 4,200 feet and can be quite tricky and dangerous to travel on.
But if you choose to take this route, the view is totally worth it! You'll get to witness some of Idaho's most stunning sceneries, including the White Bird Creek canyon.
Visit McCall
McCall is one of the stopovers I'd highly recommend that you consider on your Moscow Idaho to Boise Idaho road trip. This small town is surrounded by the Payette National Forest and on Lake Payette, making it a great place to explore and reconnect with nature. It also has several hotels to choose from and many great restaurants too.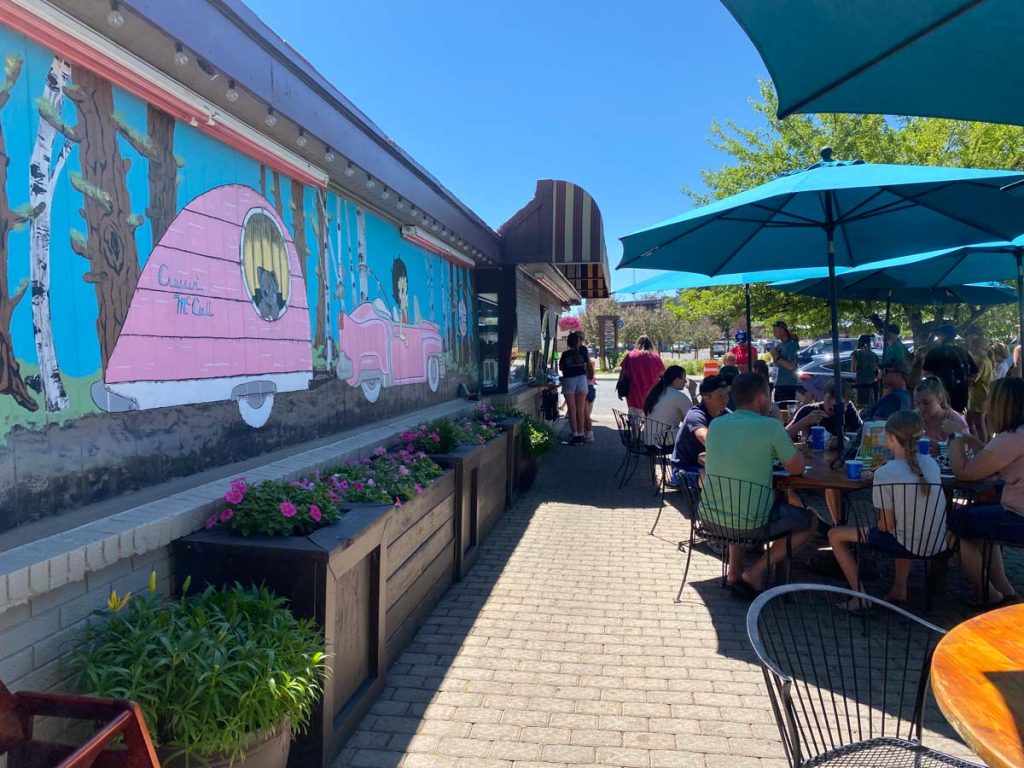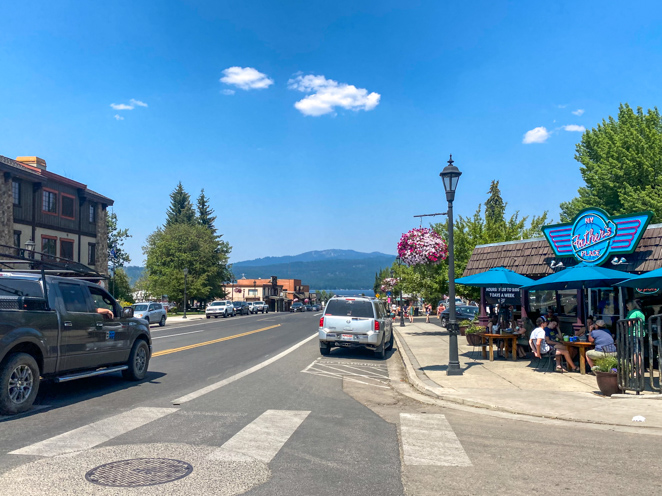 Learn about all the fun things to do in McCall Idaho, you can also check out the local shops, state park, restaurants, and breweries in town.
Visit Tamarack Resort
If you're looking for a great place to stop for a day or two on your way from Moscow to Boise during the winter, then Tamarack Resort would be a great place to visit to enjoy some incredible skiing!i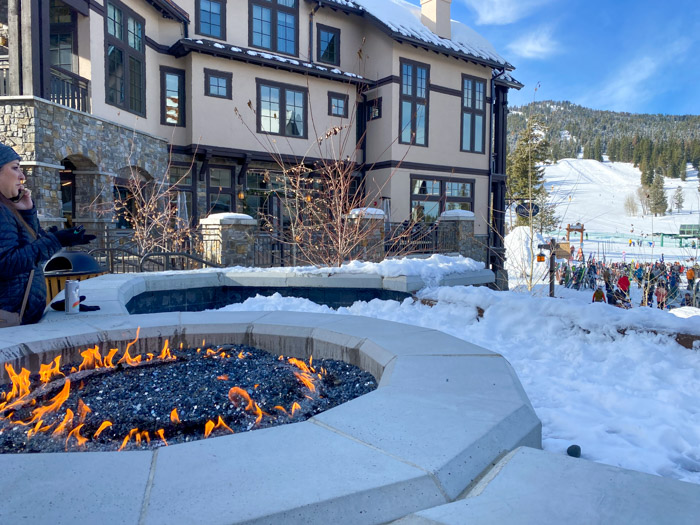 This resort offers the ultimate winter experience, with snow tubing, skiing, ski and snowboard rentals, ski lessons and more! It's a great spot while you're on a road trip to Boise during the winter season.
Cascade Idaho
On your way to Boise, you'll pass through Cascade. It's definitely worth a stop if you have some extra time! Cascade is known for its nature-filled setting and outdoor activities, including the nearby Lake Cascade.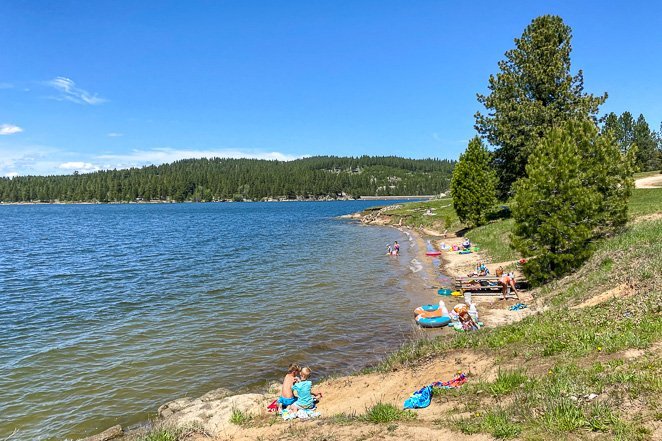 If you're looking for the best things to do in Cascade Idaho, Cascade State Park is a must! Whitewater rafting nearby is a popular activity! Or, at the state park you'll find incredible views of the surrounding mountains. There are plenty of activities to enjoy such as fishing, hiking, and even just taking the time to enjoy the scenery.
Horseshoe Bend
You're almost to Boise! While you're almost there, a quick rest stop in Horseshoe Bend might be needed. This is an amazing area to take in the view of the Payette River that goes through the famous horseshoe-shaped canyon and watch the whitewater rafters.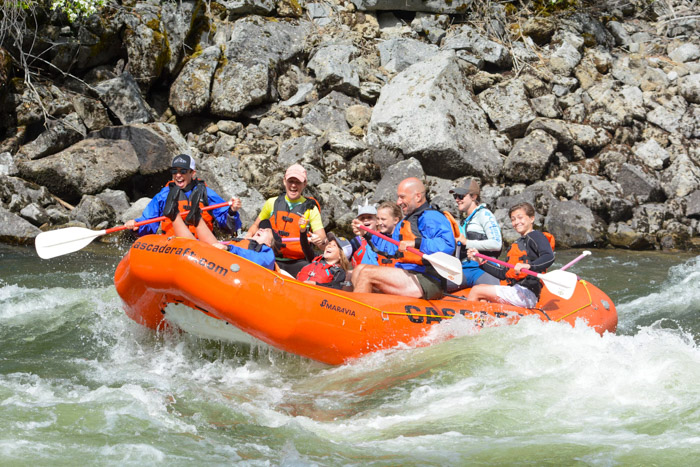 This area is known for its beauty, and it's a great place to take in the sights. Fun fact: this is the largest city in rural Boise County and it's home to many historic buildings.
Boise Idaho
You made it! You've arrived in the City of Trees, also known as Boise. Here you'll find plenty of fun things to do in Boise, from hiking and biking trails, the Boise River Greenbelt, museums and more!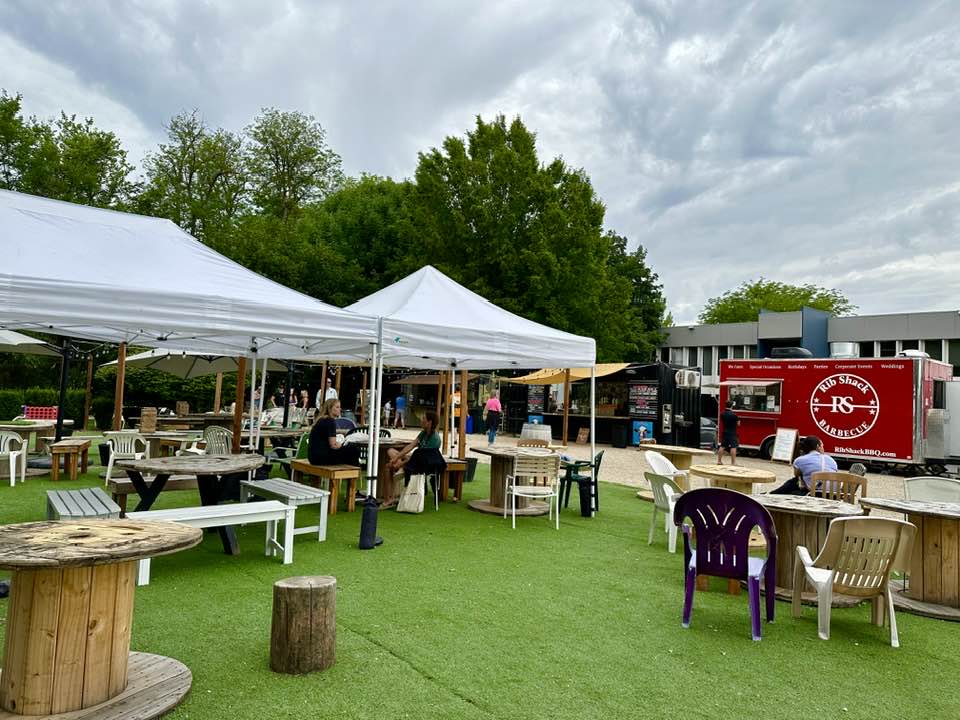 If you're tired and hungry from the trip, you can check out the best testaurants in Boise Idaho for some local eats. Boise is a great city to visit, and it's definitely worth exploring! Be sure to stay at one of the best hotels in Boise Idaho so that you can enjoy your time without any worries.
Your Moscow Idaho to Boise Idaho road trip has come to an end — we hope you had a great time discovering all these amazing places in Idaho. Looking for more Idaho road trip ideas? Consider reading some of other Idaho road trip itineraries:

Boise To Yellowstone National Park Road Trip
Boise To Salt Lake City Road Trip
Boise To Idaho Falls Road Trip
Boise To Coeur d'Alene Road Trip