Are you planning a Boise to Coeur d'Alene road trip? The trip up north can be a beautiful one with so many stops worth making along the way. I've taken it by minivan and motorhome and loved both Idaho vacations.
There was nothing better than stopping by some of the most beautiful sights in Idaho along the way! On this stunning drive, you will drive along the Payette river, Cascade lake, and the beautiful mountains.
Starting in Boise, you'll want to make sure that you enjoy what Boise has to offer before heading north. Boise is home to many of Idaho's most popular attractions, including the Boise River Greenbelt, great Boise restaurants, Zoo Boise, and more!
In my previous Boise road trip blog posts, I talked about our Boise to Idaho Falls Road Trip, Boise to Salt Lake City trip, and Boise To Yellowstone Road Trip. While it was fun to explore all of these amazing places, it is a completely different experience driving from Boise to Coeur d'Alene.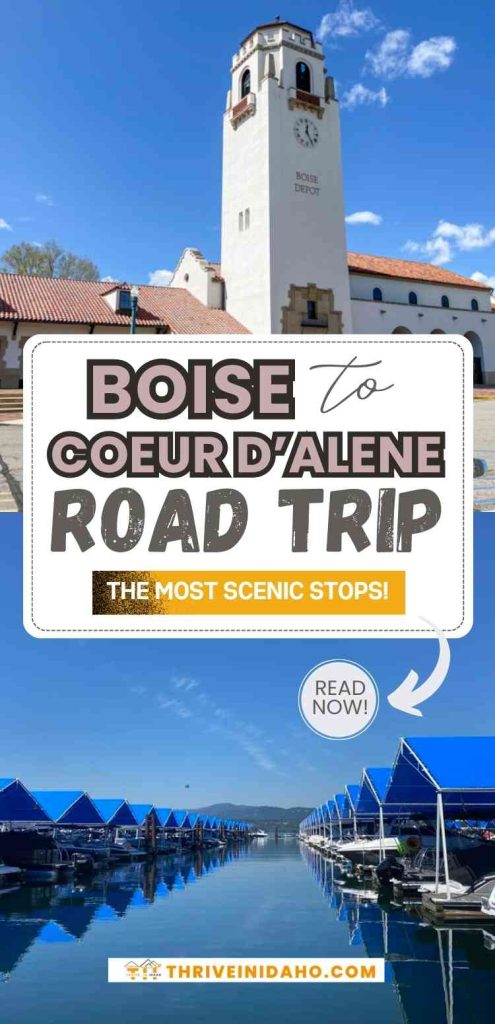 In this article, I'll share with you some great stops and truly breathtaking sights along the way.
THIS ARTICLE MAY CONTAIN COMPENSATED LINKS. PLEASE READ OUR DISCLAIMER FOR MORE INFO.
Coeur d'Alene to Boise FAQs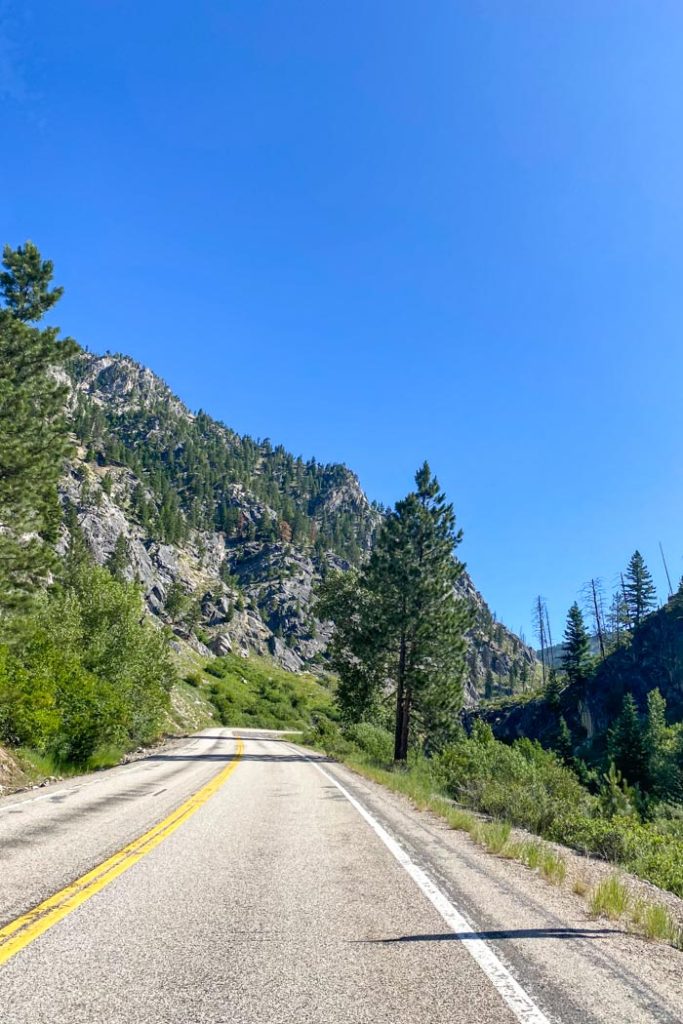 How long does it take to get to Boise from Coeur d'Alene?
The distance between Coeur d'Alene to Boise by car is 430 miles. When it comes to travel time, you'd expect around 7 hours of driving.
Are there any Coeur d'Alene to Boise flights?
There are many airlines that offer flights from Coeur d'Alene to Boise. You can easily find a flight that fits your budget and schedule via the Internet or at your local travel agency. It's a straight 1-hour flight and you'll be in Boise before you know it!
What is there to see between Boise and Coeur d'Alene?
There's a LOT to see on your Boise to Coeur d'Alene road trip, or the other way around! You'll pass by amazing rivers, lakes, and mountains. You can also pass by some parks and monuments along the way.
7 Must-See Sites On A Boise to Coeur d'Alene Drive.
Explore Boise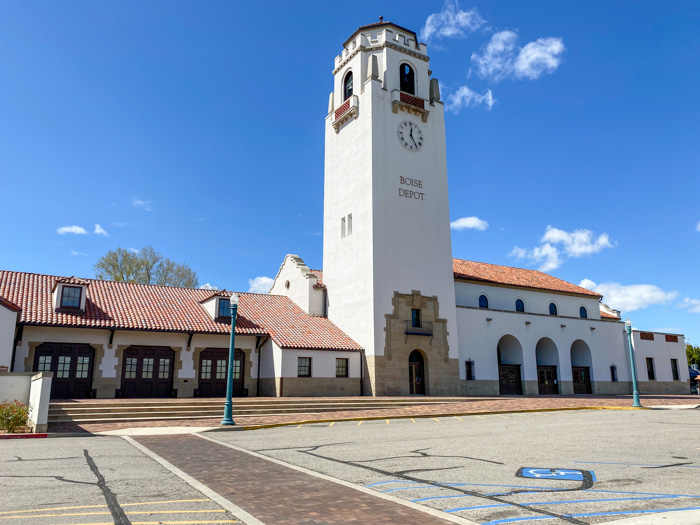 Before you leave, explore some of the free things to do in Boise, Idaho! This city is known for its vibrant downtown area which is full of museums, restaurants, and galleries. It's a great place to explore and take in the sights. Eat at one of the best restaurants in Boise and then enjoy the best ice cream Boise has to offer.
From Boise, you'll drive North towards Cascade and McCall Idaho on highway 55.
Visit Cascade Idaho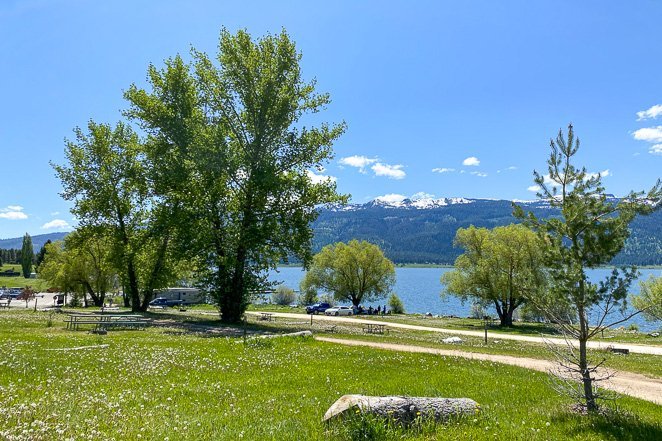 If you're looking for a quick pitstop, Cascade Idaho has a few gas stations, restaurants, and the beautiful Lake Cascade State Park. This is a great place to stop and walk your furry friend if one is along for the drive and is about 1 ½ hours from Boise.
Explore McCall Idaho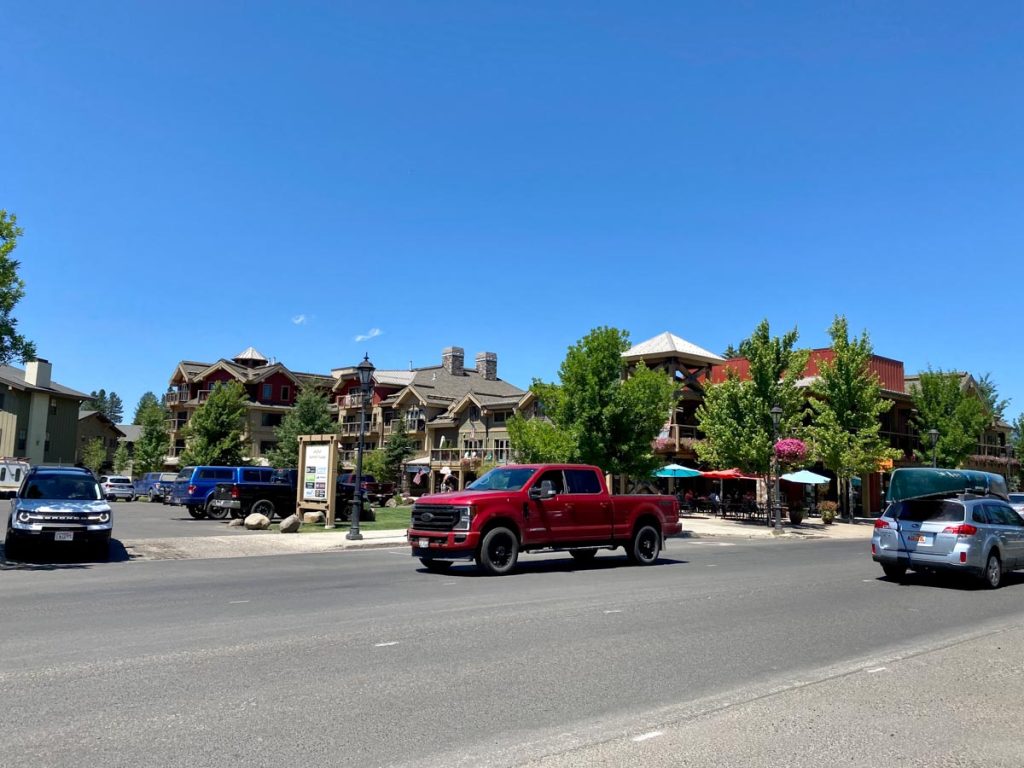 If you want to plan to break up your Boise to CDA drive with an overnight stop, I highly recommend staying McCall Idaho. There's so much to see and do in this popular mountain town, and the lodging options are plentiful as long as you book ahead of time. Enjoy the McCall Winter Carnival if you're traveling in January or February, or explore Payette Lake if you're passing through McCall in the Summer.
Stop By Grangeville Idaho
If you stay in McCall for the night, then Grangeville Idaho would make for a great first pit stop the next morning. Fill up with gas and stretch your legs while taking in the beautiful Idaho mountain view.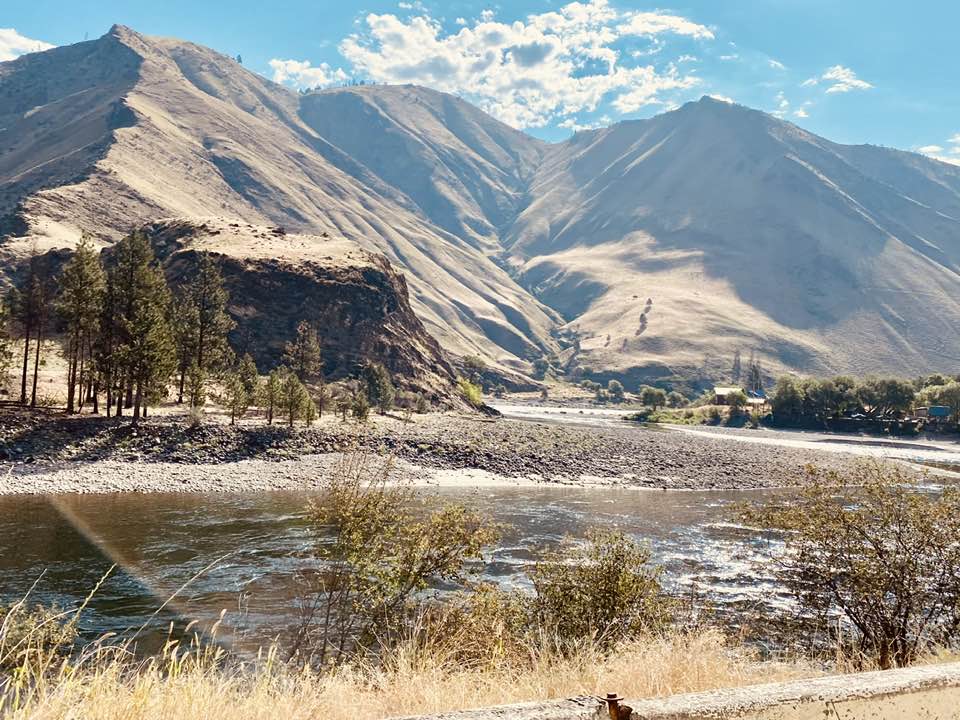 Enjoy Lewiston Idaho
If you decided not to stay overnight in McCall, and would still like to break up your Boise to Coeur d'Alene road trip with an overnight stay, then Lewiston is the city to grab a hotel in. The Hell Canyon Grand Hotel is highly rated, updated, and conveniently located along the way.
Whether you're staying the night in Lewiston or driving on, be sure to visit Moscow just 30 minutes North.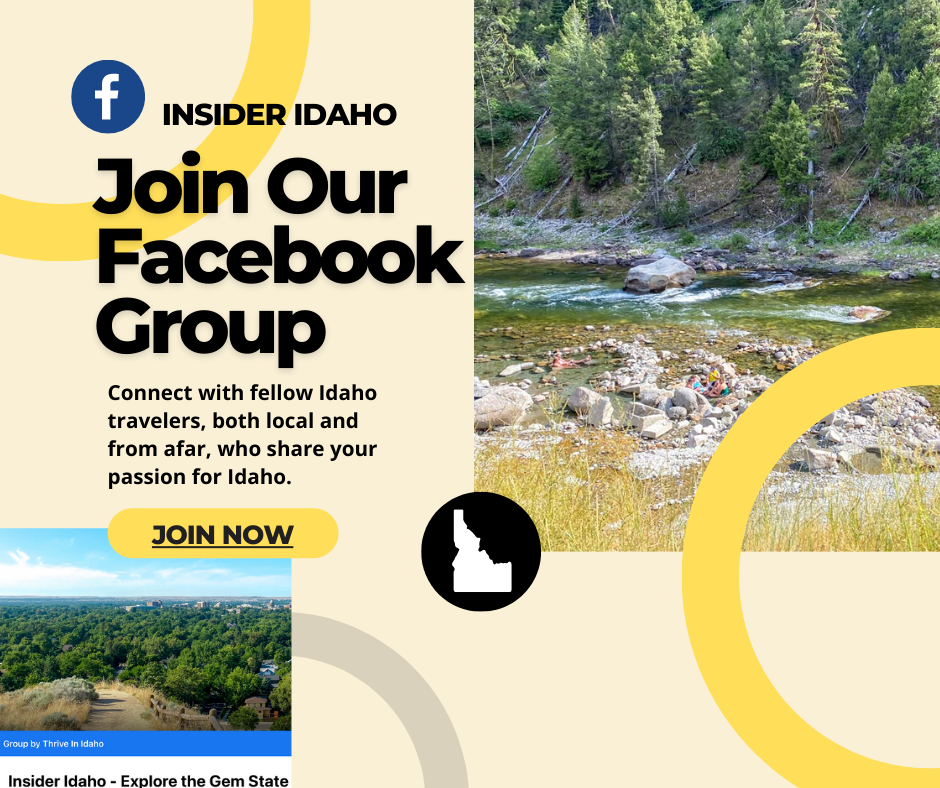 Visit Moscow and the University of Idaho
Moscow Idaho, the home of the University of Idaho, is located just 30 minutes North of Lewiston and worth a quick stop. Need a chance to stretch your legs, then walk along the Latah Trail. A historic Moscow-Arrow railroad corridor turned into a paved trail for non-motorized use.
From here, your drive to Coeur d'Alene should only be another 1 ½ hours.
Visit Riverfront Park in CDA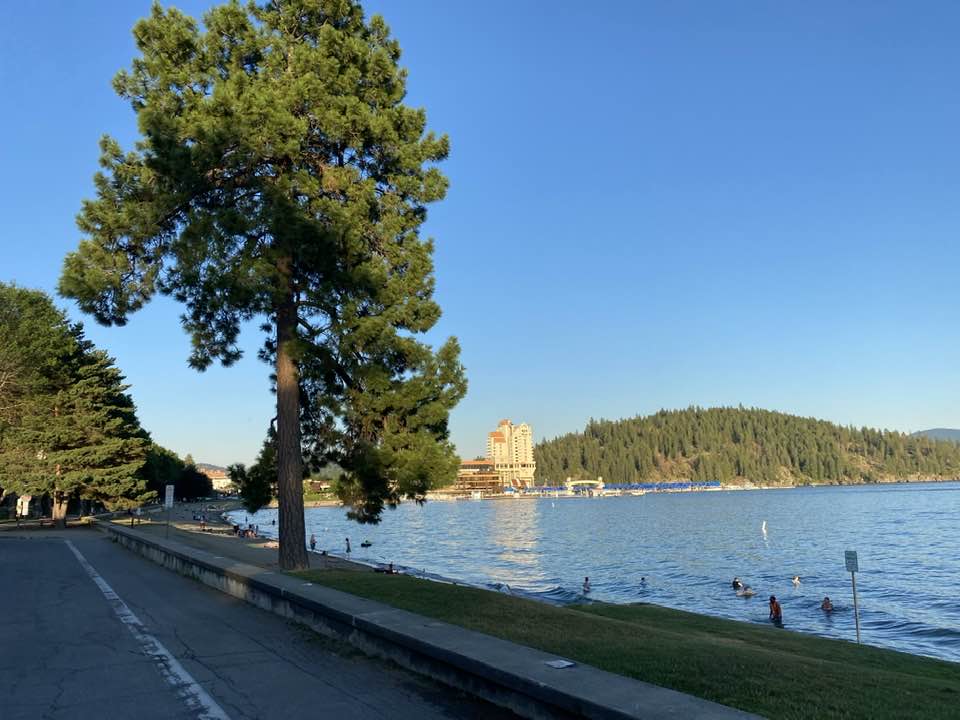 When you finish up your road trip from Boise to CDA, your last stop should be at Riverfront Park in Coeur d'Alene. Here you can take a stroll along its beautiful sculptures and the river. Exploring Riverfront Park in Coeur d'Alene is one of the top things to do in North Idaho.
No matter where you go on this road trip, you'll surely be in for a great adventure! Have fun!