Are you looking for the best skiing near Boise Idaho? Planning to visit a ski resort this year? If you live in or near Boise Idaho, there are plenty of great ski resorts to check out.
Skiing is one of the most popular winter activities in Boise, Idaho. From downhill skiing to cross-country skiing and snowboarding, there is something for everyone. Keep reading to find ski resorts near Boise, which offer the best in winter sports activities.
If you're looking for ski areas within a days drive to Boise, don't worry we'll touch on those too. Otherwise, consider checking out the overall best Idaho Ski resorts, according to the locals. Some may involve a much longer drive and are not necessarily close to Boise.
As a newbie skier who lives in Boise and has fallen in love with the sport, I'm excited to share with you this list and all the details about the best ski resorts near Boise for you to check out this winter or next.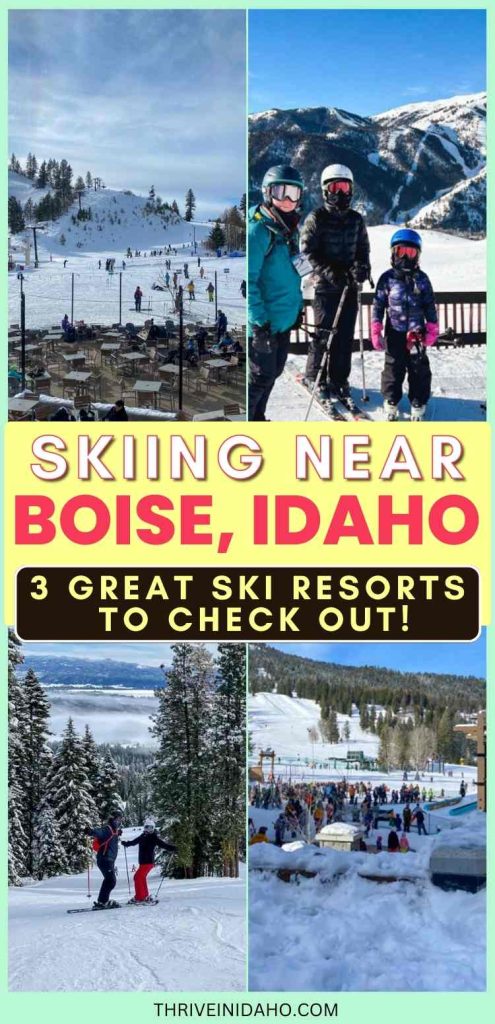 THIS ARTICLE MAY CONTAIN COMPENSATED LINKS. PLEASE READ OUR DISCLAIMER FOR MORE INFO. THIS POST WAS WRITTEN BY JILL GREISING-MURSCHEL, A LOCAL IDAHO MOM AND TRAVEL BLOGGER.
Best Skiing Near Boise Idaho
One of the best things to do in Boise Idaho in the winter is to get outdoors and enjoy some Boise skiing. Let's jump in to the best Skiing Boise has to offer.
Bogus Basin Ski Resort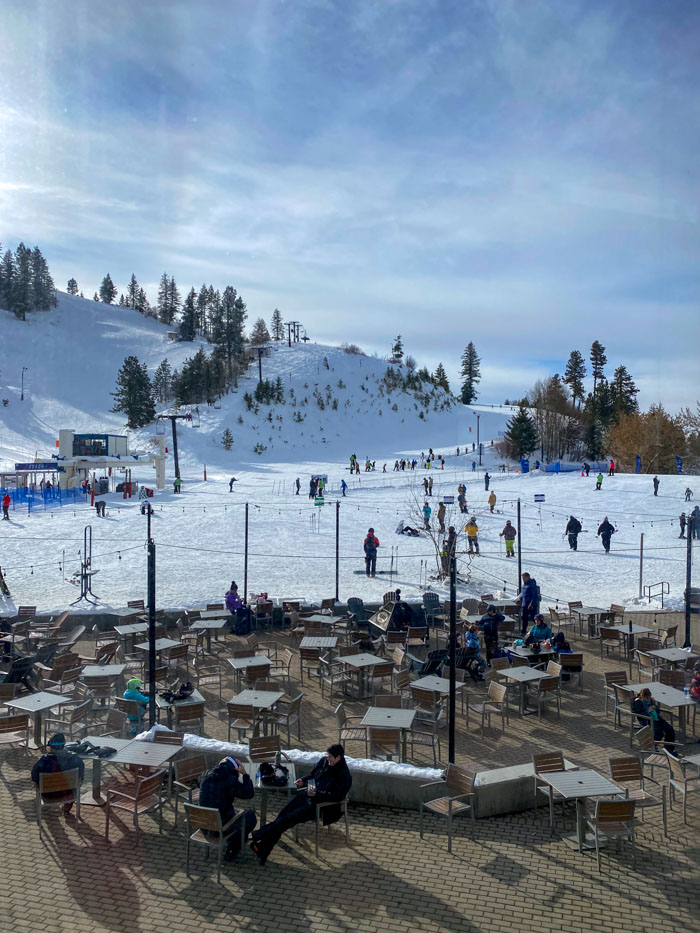 Located just 18 miles north of downtown Boise, Bogus Basin is a great ski area for anyone looking to drive up and down the mountain from Boise on one trip, or every weekend for the locals like us. We bought a family pass in the summer and used it well over 30 times this season already, since it's only a 50-minute drive from our place!
Bogus Basin is the popular Boise ski resort, or really ski area, and a great place for all levels of skiers and snowboarders. It has over 2,600 acres of terrain with an elevation of 5,800 feet and a large variety of easy to intermediate to advanced ski levels. Bogus Basin ski resort is known for its great snow quality, night skiing, mountain coaster, nordic skiing, backcountry skiing, and on site lodging options.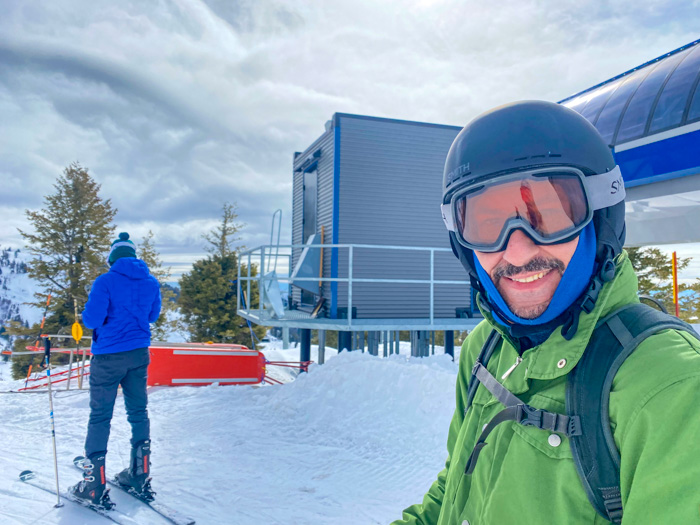 Established in 1942, this ski mountain has the first-ever chair lift used by the locals. Bogus Basin is situated in the Boise National Forest and runs on a special use permit granted for Boise Idaho skiing.
The ski season here starts as early December and sometimes late November and goes until mid-April, depending on the snowfall. The ski slopes are less crowded on Mondays and Thursdays.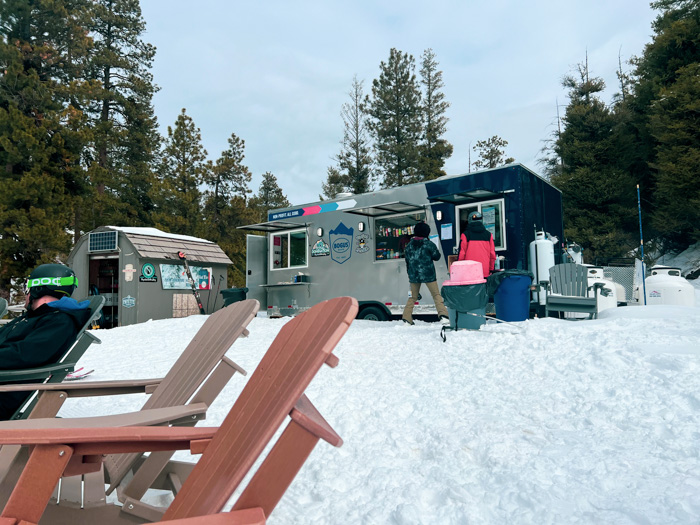 How to get there: Begin your journey on 15th Street in downtown Boise, veering left onto Hayes and driving westward until Harrison Boulevard. Here you'll make a sharp right turn, continuing northwards on the same road past Hill Road which will become Bogus Basin Road. Follow this 16-mile path up to the summit of Bogus Basin – that's where you're headed!
Moving To Boise, Idaho or the Treasure Valley?
Download this FREE 50-page relocation guide to Boise and make Boise your new home sweet home. Your ultimate relocation guide awaits!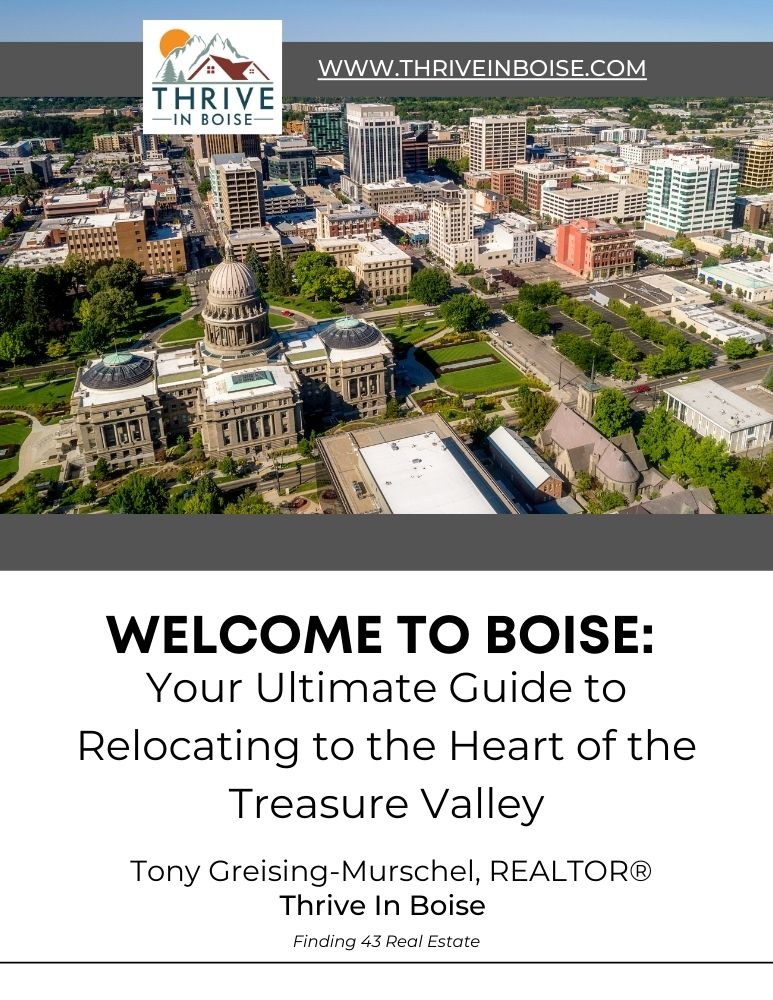 Tamarack Resort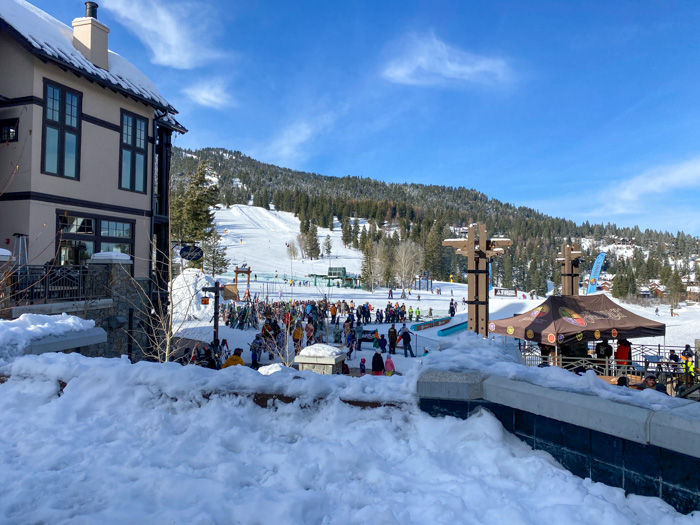 Tamarack Resort is situated between Cascade and McCall Idaho. It's becoming a popular ski resort near Boise and a fairly newly developed area. This resort has a lot of great features such as its own ski village, lodges, and even shopping.
Tamarack Ski Resort boasts an awe-inspiring 2,800 vertical drop between its 4,900 feet starting elevation and 7,700 feet summit. So if you're searching for the perfect combination of steep runs and lots of snow with the convenience of being only 95 miles from Boise, then Tamarack Ski Resort is your place to visit.
Tamarack can be reached in about two hours when driving from Boise. Experience the thrill of fresh powder and explore 1,100 acres at Tamarack Resort. Here, you can take advantage of an average annual snowfall of 300 inches!
Tamarack Resort also offers private ski lessons, so if you're planning on starting your winter ski adventure here, reserve a class. They provide lessons for both kids and adults, you can also rent ski and snowboards on the spot.
Take some photos and make memories that you can look back on. You can even create fun Instagram reels or posts of your time in Tamarack using adventure captions.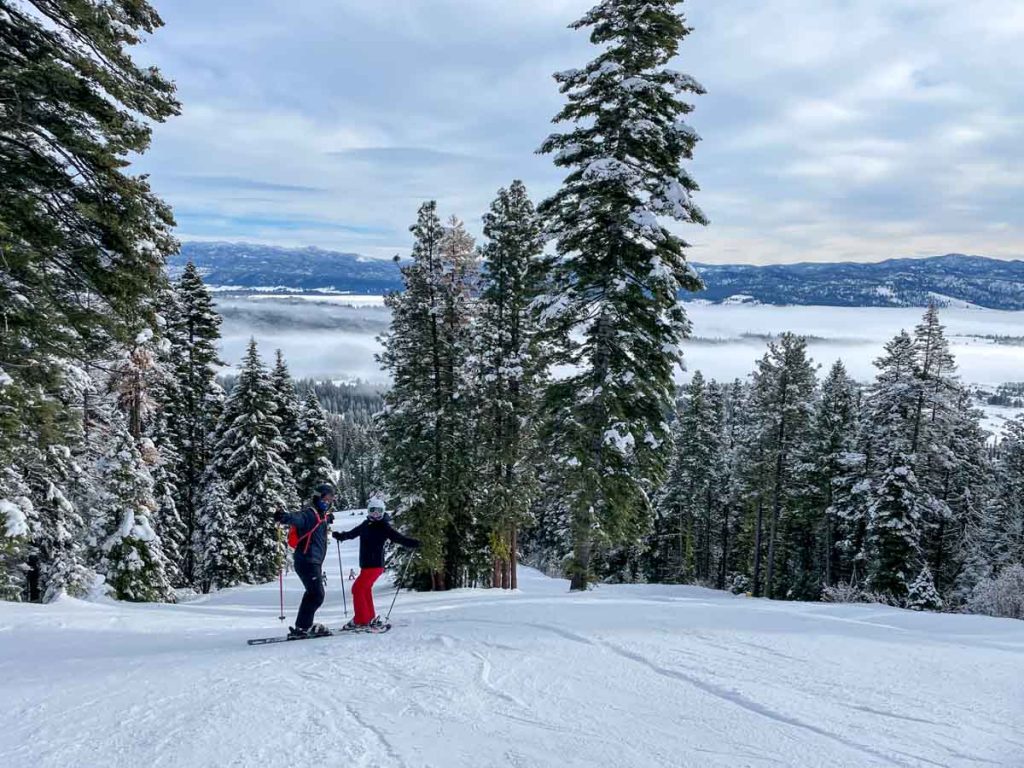 How to get there: Journey North for 100 miles on ID 55 until you arrive at the town of Donnelly, Idaho. Once there, turn left just after the Sinclair Station and drive 3.8 miles down West Roseberry Road before turning onto West Mountain Road. Follow this road for another 3.2 miles and you will eventually find yourself at Tamarack Resort's entrance – continue up past the village using the first roundabout that appears in front of you, taking your third right once inside Osprey Meadow Lodge where your welcome packet awaits!
Brundage Mountain Resort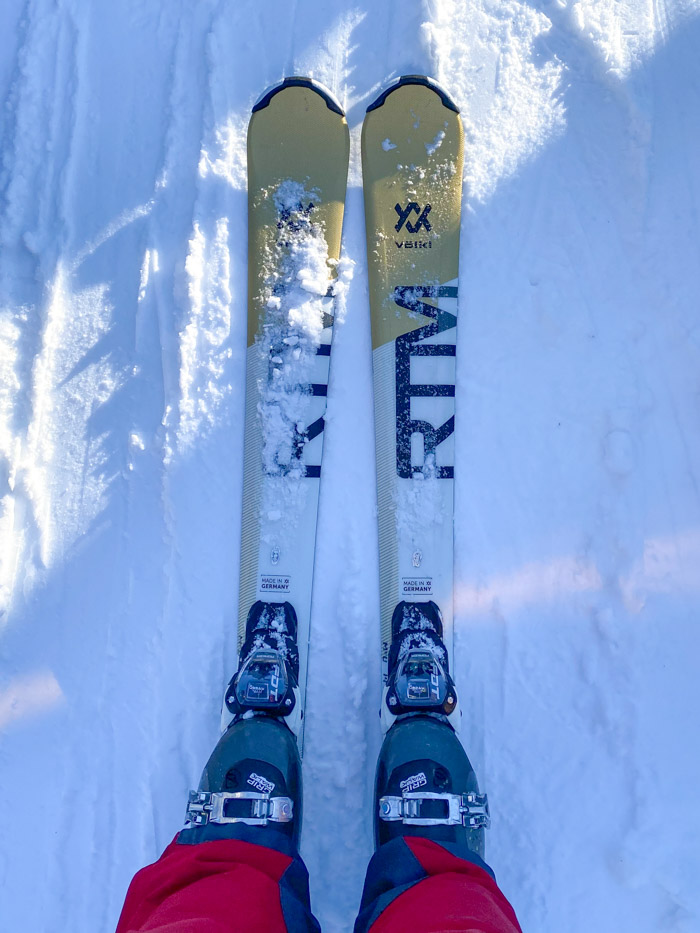 Located just north of McCall Idaho, Brundage Mountain Ski Resort is known as the "best snow in Idaho" and it lives up to its name. They arguably get the most snow in Idaho and motivated me to do a bit more research so that I could share with you this comparison to check out. Brundage vs. Tamarack Ski Resorts.
Brundage has 1,920 acres of skiable terrain with 52 runs, 6 lifts, and a 5,840 feet base elevation, 7,640 feet summit, and 1,800 feet of vertical drop.
McCall Idaho is located just a few miles drive from Brundage, yet there are still no lodging options at the base of the resort. Brundage is perfect for all levels of skiers and boarders, from beginner to advanced.
Since Brundage and Tamarack are in the same area, you might consider visiting both of them on your Idaho road trip to find great ski resorts.
How to get there: From the Boise Airport, take I-84 West to Exit 46 then travel north toward Eagle / McCall / Emmett. When you reach E. State Street / ID-44, take a right turn (east) and follow until you turn left (north) on Highway 55. Travel 100 miles to McCall, then continue north on 55. The turn-off to Brundage will be on the right approximately 4 miles north of McCall. Follow signs that point you toward Brundage Mountain.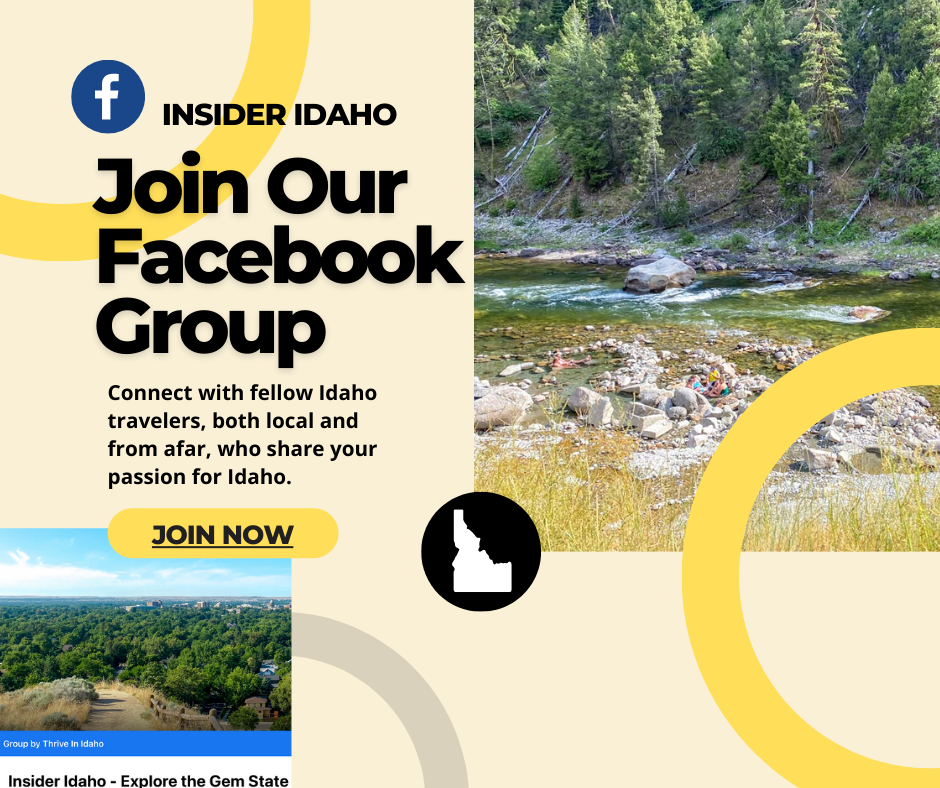 Incredible Idaho Ski Resort 3 Hours From Boise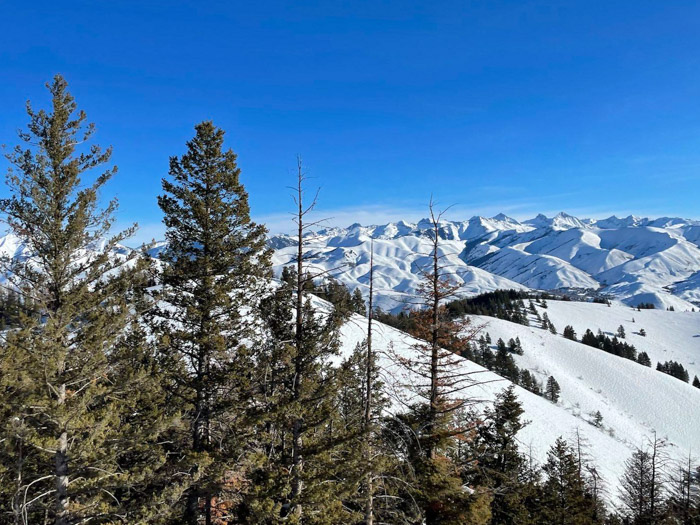 The iconic Sun Valley Ski Resort is located in central Idaho, near the city of Ketchum. It's one of the oldest ski resorts, opened in 1936, and was the first ski area in the USA to have a chair lift. In fact, Sun Valley has been featured in Forbes Magazine as one of the top destination ski resorts in America.
It's not exactly 'near' Boise, but if you are dedicated enough you could make it a longer day trip from Boise. Why drive to Sun Valley rather than just visit Bogus Basin?
Being part of the IKON pass, Sun Valley ranks up with there with Jackson Hole in Wyoming, Snowbird in Utah, and Breckenridge in Colorado.
Sun Valley has an amazing landscape and truly a winter paradise, with 2,054 acres of terrain, 5,750 feet of base elevation, 9,150 feet of summit elevation, and 3,400 feet of vertical drop. It has 18 total lifts, 120 runs, and a ski village if you do want to stay the night.
Sun Valley is a great place to ski for beginners and intermediates, with 42% of the 120 runs made for intermediate skiers, which are wide and groomed for a smooth ride. There are also plenty of advanced runs for the experts, and some of the terrain high up on Bald Mountain is truly legendary.
Sun Valley Ski Resort also has a lot of extra activities to do and has thousands of visitors every year. It's truly a luxury ski resort, but there are also some budget friendly accommodations in nearby Ketchum Idaho, too.
How to get there: From Boise you'll travel on I-84 east until you make it to Mountain Home. Take HWY 20 East until you make it to ID-75. Turn left on ID-75 and head north until you arrive in Ketchum and Sun Valley, Idaho. 155 miles total.
Other Things To Do in Boise, Idaho
It doesn't end here! There are plenty of other activities to keep you entertained in Boise. Here are some of the things you can visit and explore in the city:
30 Fun Things To Do In Boise With Kids
Best Restaurants In Boise Idaho
15 Best Places To Stay in Boise Idaho
Places To Stay In Idaho City Idaho