Looking for the best things to do in Idaho? I love living in this hidden gem state, located in the Pacific Northwest region of the United States. And when it comes to things to do in Idaho, the possibilities are endless.
That's why I've worked hard on writing this post for you. Sharing with you not only all of the places I've visited while traveling around Idaho, but also the most popular things to do in this incredible state.
When you first think of Idaho, what comes to mind?
Potatoes? Beautiful landscapes? Well, you're not alone. That's what many people think of.
Yet, there is so much more to Idaho, I promise!
Why do you think so many people are moving to Boise and other parts of Idaho? Or why more and more people are planning vacations 'out west' and adding Idaho to their bucket list? If that's you, then use this post to create bucket list things to do in Idaho!
Real talk for a second here.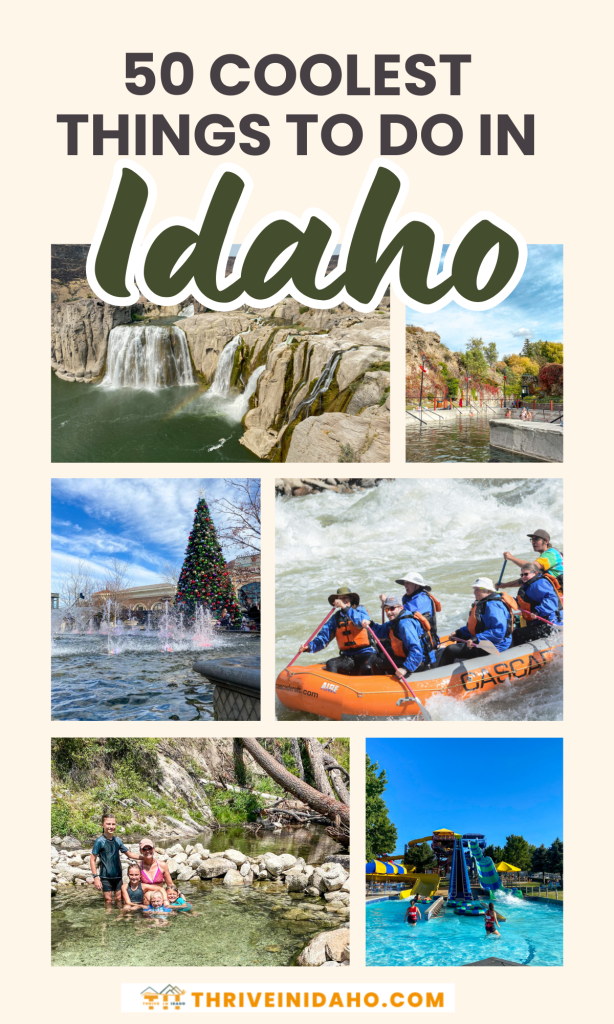 THIS ARTICLE MAY CONTAIN COMPENSATED LINKS. PLEASE READ OUR DISCLAIMER FOR MORE INFO. THIS POST WAS WRITTEN BY JILL GREISING-MURSCHEL, A LOCAL IDAHO MOM AND TRAVEL BLOGGER.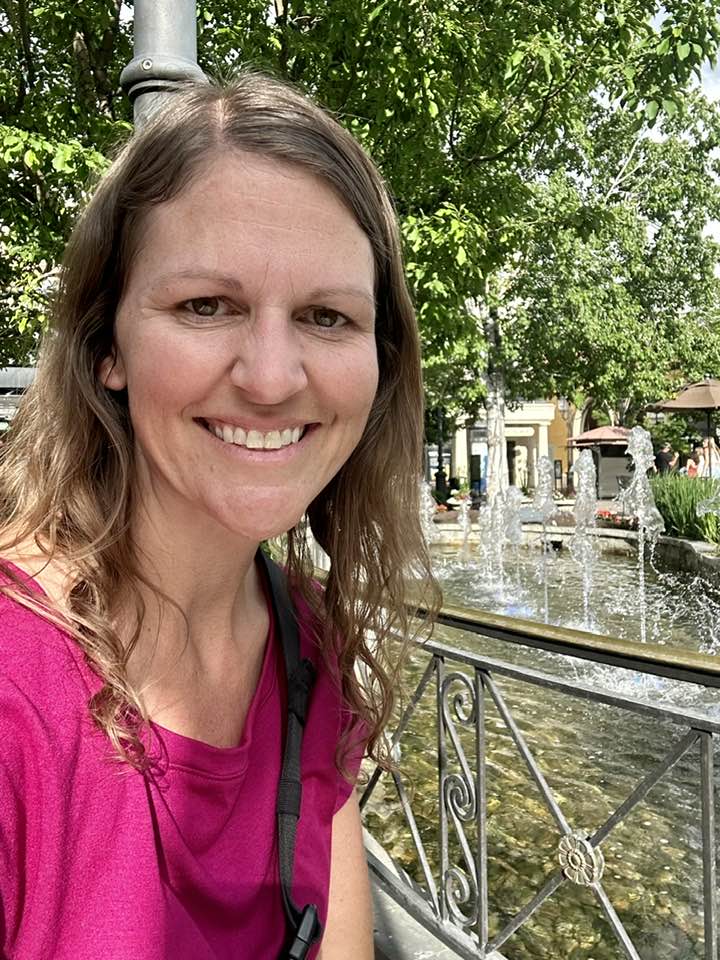 Some of the things to do and places to visit in Idaho that I share below, really helped lead our family to settle down in this beautiful and adventure-packed state. You read that right. After living in Minnesota and then traveling full-time in an RV for over 2 years to 43 states, our family picked Idaho as the state to settle down in and raise our kids.
Why? One of the BIG reasons is because of all of the incredible things to do such as skiing in the winter, hiking in the spring, whitewater rafting in the summer, and visiting some incredible hot springs near Boise in the fall.
So keep reading if you are wondering what to do in Idaho. There are many things that might surprise you. Whether you're looking for romantic getaways in Idaho or family-friendly Idaho vacation spots, you won't be disappointed!
Nevertheless, I've put together some of my favorite things to do in Idaho. So, without further ado, let's get started!
Things To Do In Idaho FAQ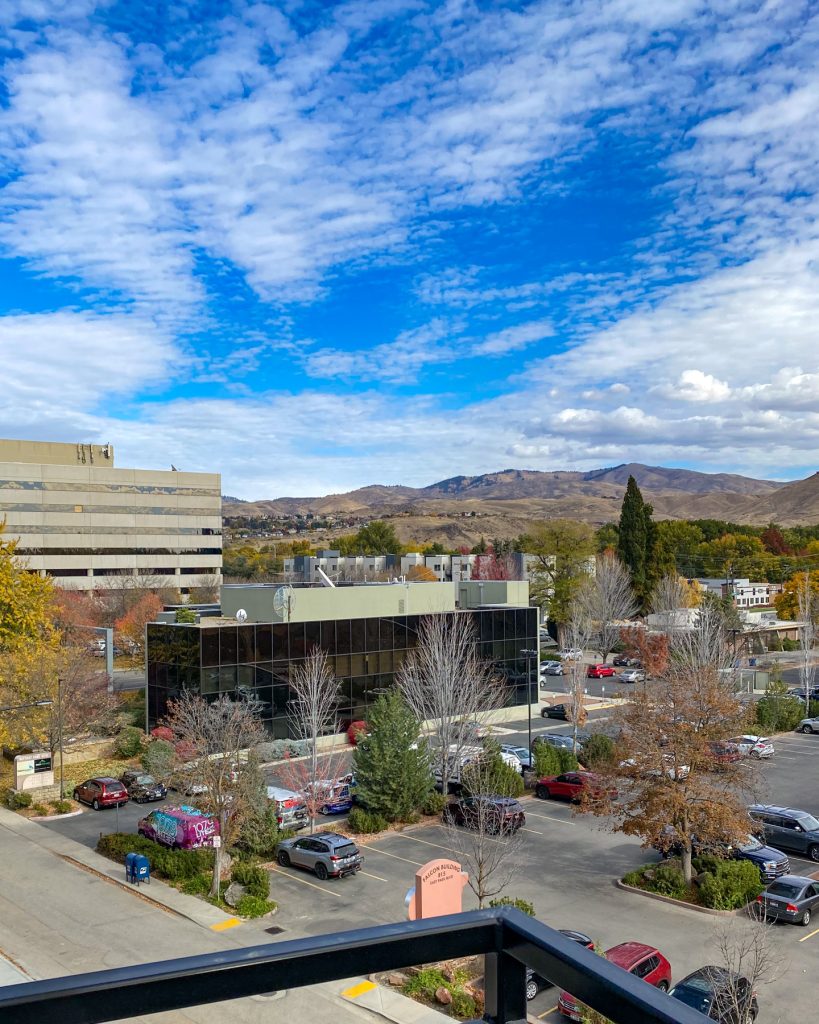 What is Idaho known for
Idaho is the famous "gem state" because of its abundance of natural resources such as gemstones, minerals, and rare earth elements. The state is also known for its vast agricultural lands that produce a significant portion of the nation's potatoes.
Why is Idaho a good place to visit?
Aside from the common misconception of Idaho being just a potato-growing state, Idaho tourist attractions are full of stunning landscapes, outdoor adventures, and a rich cultural experience. Plus, the state is covered with so many hot springs! Imagine a relaxing soak with a breathtaking view.
What's the best thing about Idaho?
It would be too many to mention— just kidding! Well, for me, the best thing about Idaho is its natural beauty and kind people. From snow-capped mountains and gorgeous lakes to winding rivers and blue sky days, there's never a dull moment in this state. The summer season is quite an adventure too, with its wild rivers perfect for whitewater rafting and kayaking.
There are really a lot of best places to visit in Idaho, so stay tuned!
50 Best Things To Do In Idaho
1. Explore Sun Valley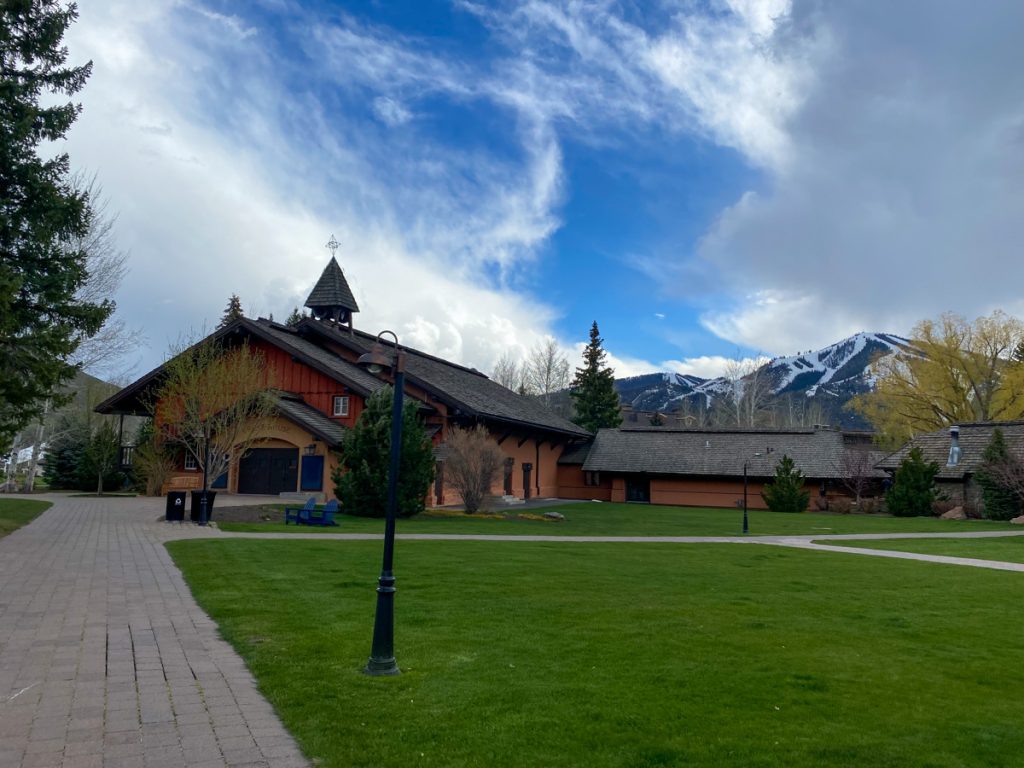 If you are searching for adventure-packed places to visit in Idaho, Sun Valley has it all. It's a premier ski resort in the winter season, and during the summertime, you can go mountain biking or hiking on its endless trails.
Sun Valley Resort is the oldest ski resort in North America that attracts thousands of tourists each year. Located just 2 miles from the town of Ketchum, you can rent an ebike and explore all the great coffee shops and restaurants in town while you're there.
2. Visit the Craters of the Moon National Monument
One of the unique places to see in Idaho is Craters of the Moon. This out-of-this-world experience will make you feel like you've landed on another planet! The national monument has a large lava field, cinder cones, and spatter cones.
Hike along the trails and see a moon-like landscape of dark black rocks everywhere. The site also has a visitor center that offers guided tours, educational programs, and an interactive exhibit about volcanoes.
3. Visit to Shoshone Falls – Niagara of the West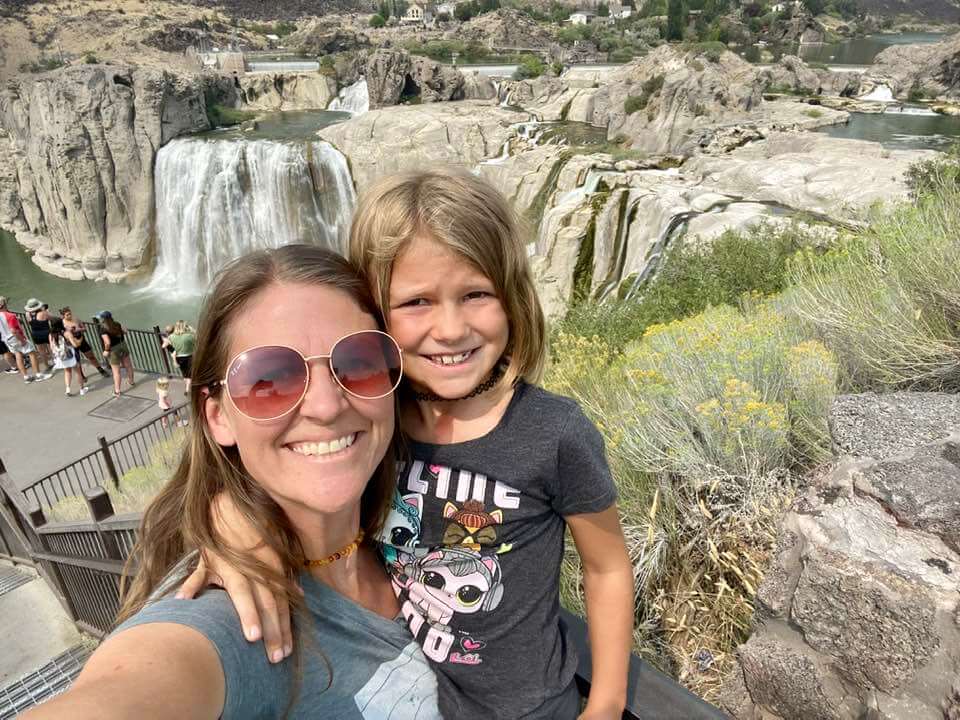 Shoshone Falls is one of the most beautiful waterfalls in the west, located just outside of Twin Falls, Idaho. If nature is your thing, then make sure to include Shoshone Falls in your Idaho itinerary. Known as the "Niagara of the West," it's one of the most scenic waterfalls in the United States.
You can access the falls by driving down through a park entrance, and from there, walk down some stairs to get a great view of the waterfalls. The best time to visit is during spring when the snow melts and creates a thunderous flow.
4. Relax at Lava Hot Springs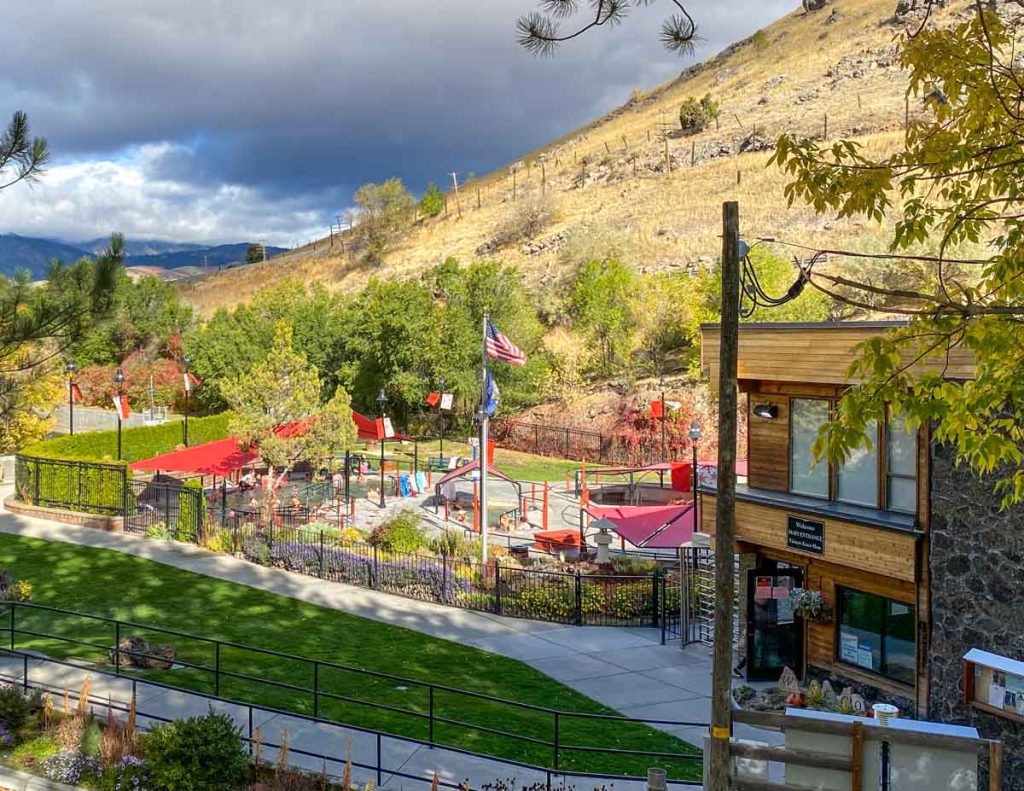 If there's one place you shouldn't miss out on your Idaho travel experience, it's visiting Lava Hot Springs ID. Lava Hot Springs is not only a small city in Idaho, but a popular vacation spot in Idaho that offers therapeutic thermal pools to relax and rejuvenate in. Soaking in the warm mineral waters while surrounded by stunning views is an experience like no other.
Aside from the hot springs, you can also go tubing down the Portneuf River or take a relaxing stroll along the riverbank. There's a lot of things to do in Lava Hot Springs Idaho.
5. Have Fun at Silverwood Theme Park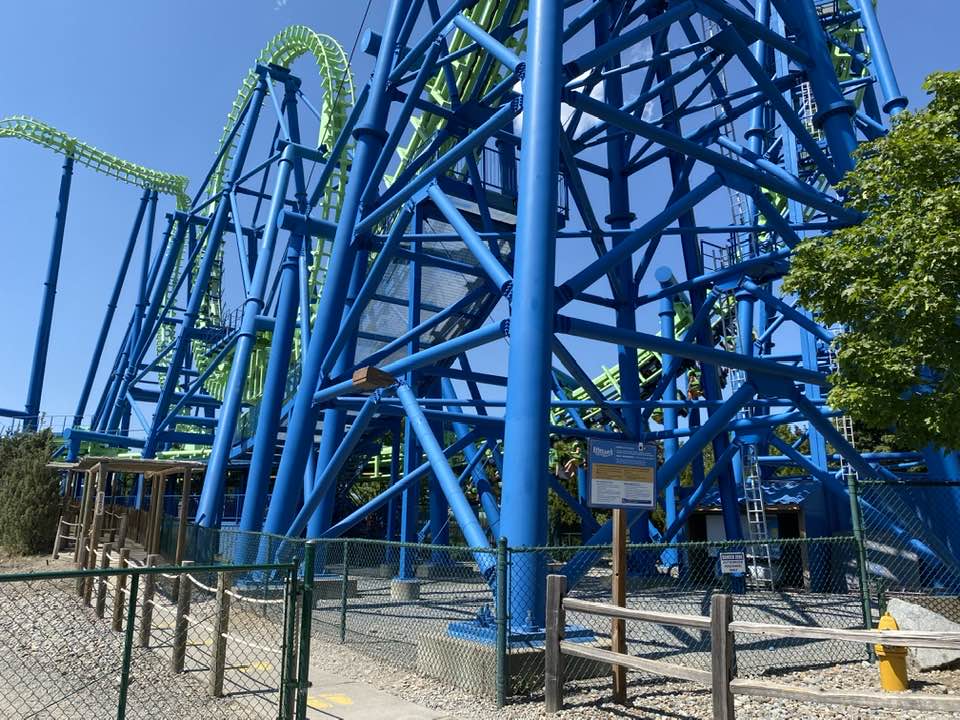 If you like theme parks, then be sure to plan to visit North Idaho and include Silverwood Theme Park on your Idaho things to do list!
Silverwood Theme Park is one of the top-rated amusement parks in the Pacific Northwest, and for good reason. It features over 70 rides and attractions, including many roller coasters, water slides, and so much more.
6. Visit Idaho Hot Springs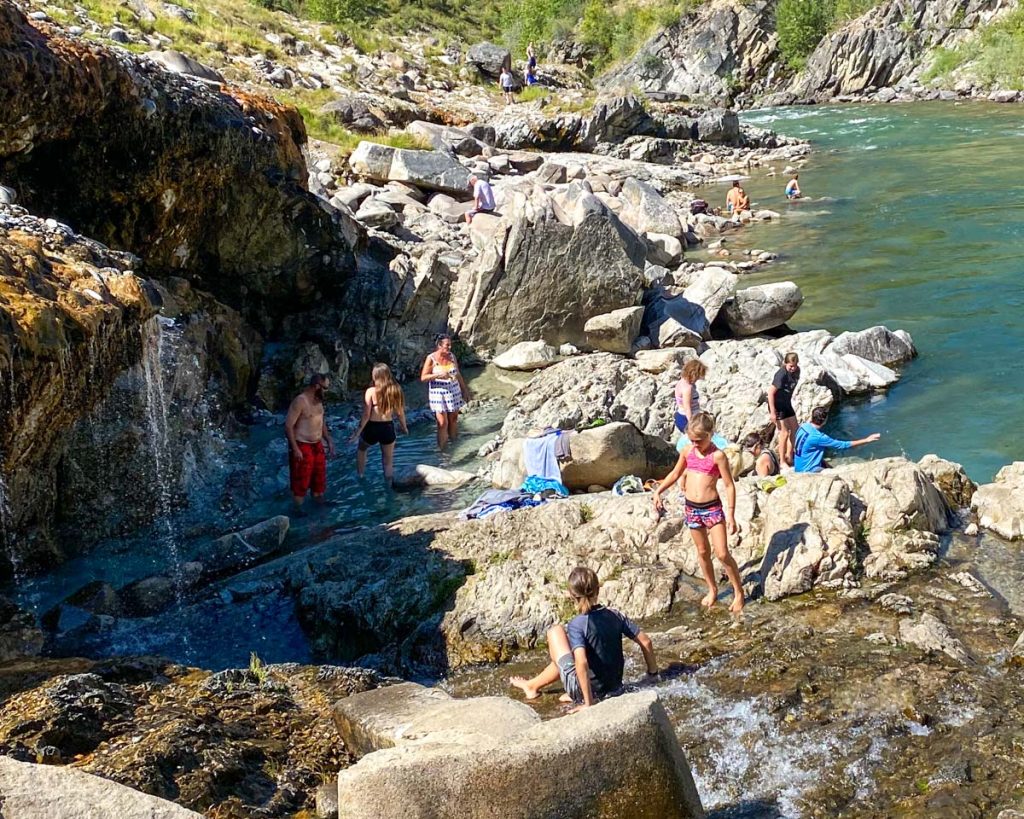 As a mom and travel blogger in Boise, I love taking my family out to many of the Idaho hot springs near Boise. You can explore hot springs during any Idaho season. Whether it's a winter soak in the snow or a summer escape, there's a hot spring for every season.
7. Visit the Idaho State Capitol Building
Interested in history and architecture? Then visit the Idaho State Capitol Building in Boise, Idaho. This iconic building was constructed in the early 20th century and has been recently restored.
Take a guided tour to learn about the building's history and see its stunning interior, which includes marble staircases, a stained-glass rotunda, and multiple murals. The best part? Admission is free!
8. See the World Center for Birds of Prey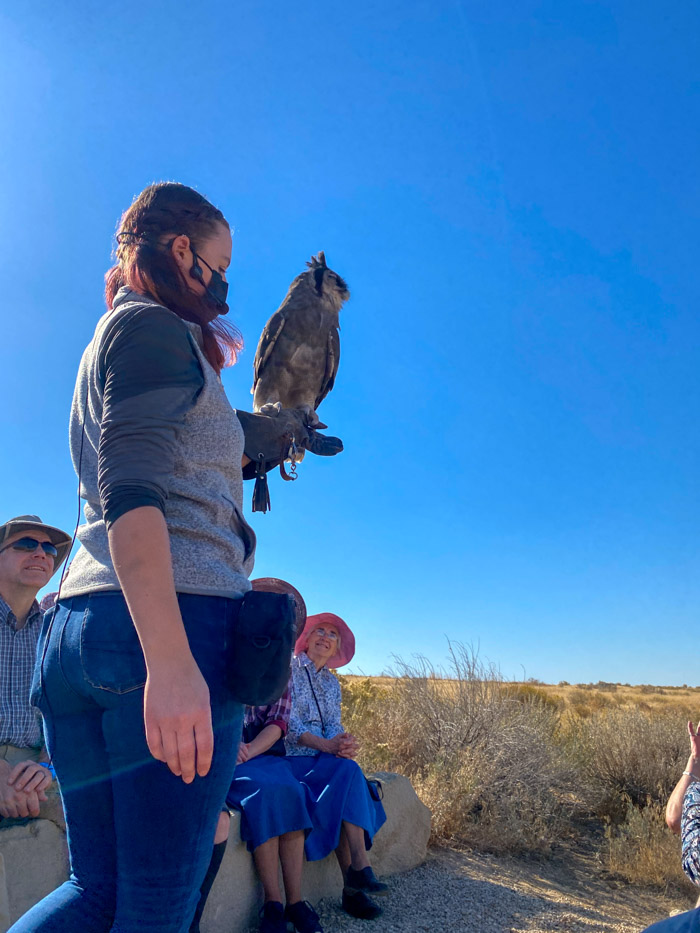 Located in Boise, The World Center for Birds of Prey is one of the fun things to do in Boise. It's dedicated to conservation efforts and education about birds of prey. Here, you can see these majestic creatures up close and learn about their habitats and behavior.
You can also take a guided tour to the breeding facility or attend one of the daily demonstrations where birds fly freely in an outdoor amphitheater. It's an unforgettable experience for all ages.
9. Admire the Beauty of Coeur d'Alene Lake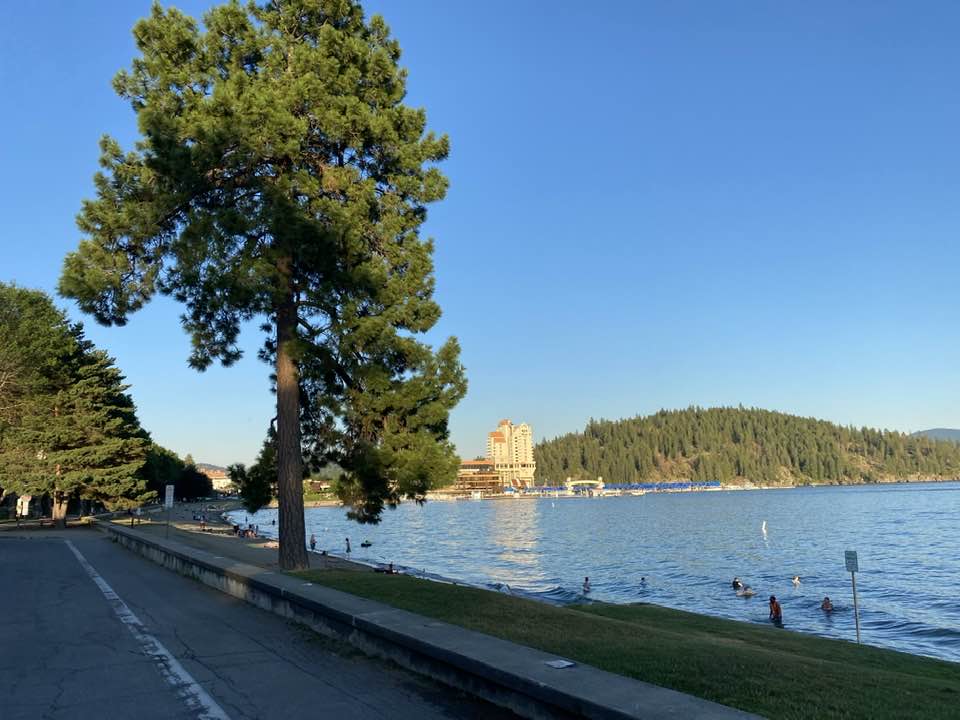 Coeur d'Alene Lake is one of Idaho's most popular lakes, known for its crystal-clear waters and picturesque scenery. Located in North Idaho, Coeur d'Alene Lake is 26 miles long and has 135 miles of shoreline, making it perfect for water activities like fishing, swimming, and boating. Enjoying the lake is one of the more fun things to do in Coeur d'Alene Idaho.
10. Ski at Bogus Basin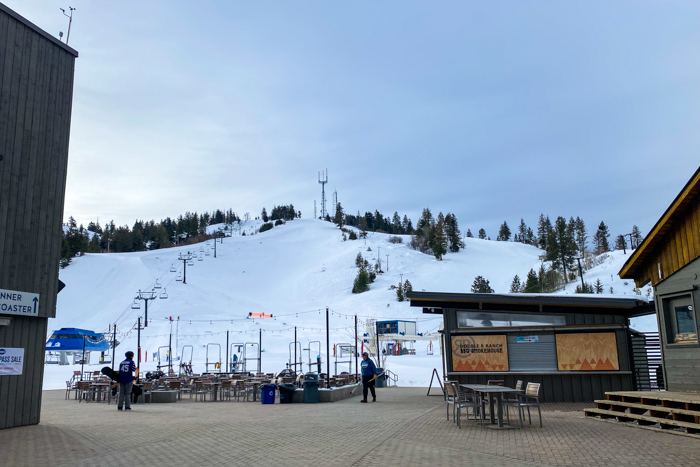 Bogus Basin is one of the popular ski destinations near Boise, located just 16 miles from Boise. With over 2,600 acres of terrain and various slopes for all levels, it's a must-visit spot for winter sports enthusiasts.
11. Take a Scenic Drive on Sawtooth Scenic Byway
The Sawtooth Scenic Byway is a breathtaking drive that spans over 115 miles of the Sawtooth Mountains in Central Idaho. The byway offers stunning views of the mountains, forests, and lakes, making it a dream for nature lovers.
There are also plenty of recreational opportunities along the way, such as camping, hiking, fishing, and horseback riding. Make sure to stop at Redfish Lake for beautiful views and water activities like kayaking and canoeing.
12. Soak in the Views at Hells Canyon National Recreation Area
Hells Canyon National Recreation Area is a breathtaking destination that's popular for not only whitewater rafting, but the incredible views of the deepest river gorge in North America. You can also take a scenic jet boat tour through the canyon!
13. Indulge in Local Craft Beer in Boise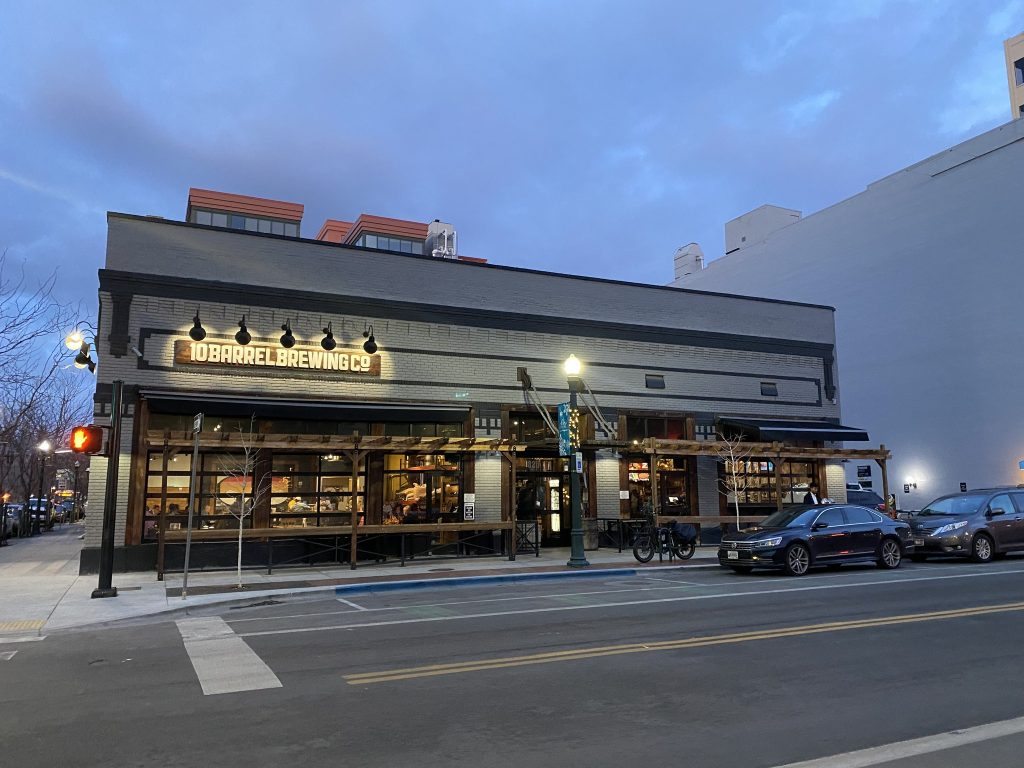 Visit local Boise breweries and try some of their award-winning craft beers. Some popular spots include Boise Brewing, Payette Brewing Company, and Wallace Brewing Company.
14. Enjoy Idaho Wine Tasting on The Sunnyslope Wine Trail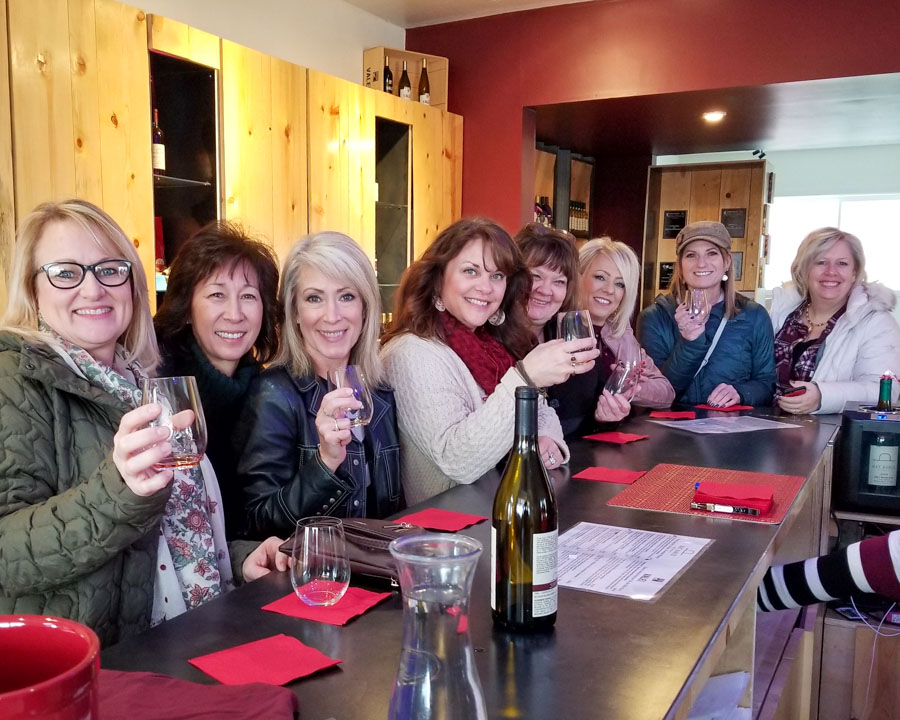 With its flourishing wine culture and breathtaking scenery, Idaho wine country, particularly the wineries along the Sunnyslope Wine Trail, is gaining recognition as some of the best in the country. If you'd rather stay in Boise and try a few great wineries, then check out the best Boise Wineries to check out.
15. Bike on The Boise River Greenbelt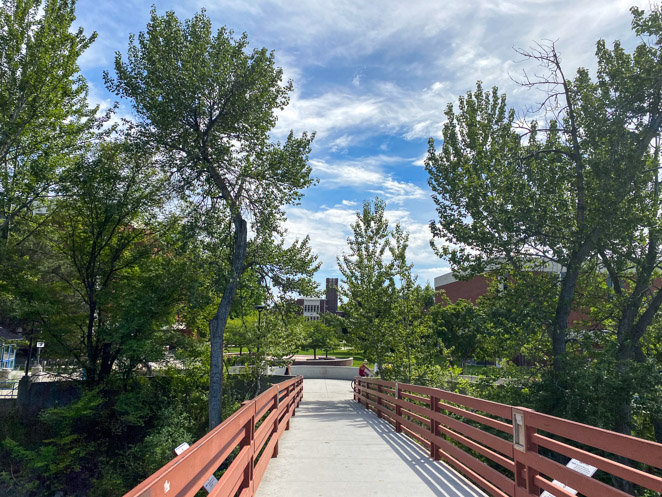 Jump on a bike or plan to hike along the Boise River Greenbelt along the Boise River. It's a 25-mile pathway that runs along the Boise River, offering scenic views of parks, wildlife, and the city. You can walk or bike along the Greenbelt and it's one of the free things to do in Boise with friends or family. or even float down the river on a tube.
16. Visit The Museum of Idaho
The Museum of Idaho is a must-visit for history buffs, with exhibits that cover topics from dinosaurs to the Oregon Trail and beyond. The museum also has traveling exhibits, so there's always something new to see.
17. Visit Bruneau Dunes State Park
Bruneau Dunes State Park is home to the tallest freestanding sand dune in North America, standing at 470 feet tall. You can try to climb to the top for beautiful views or rent a sandboard and slide down the dunes.
18. Go Camping In Idaho
Enjoy a weekend of camping in Idaho. With so many great areas to camp in near Boise, in North Idaho, or even near Yellowstone, you'll be happy to know that Idaho offers so great camping opportunties. I love that it's often dry so you don't have to worry about rain as much as some areas of the USA.
19. Check out the Museum of Clean in Pocatello
The Museum of Clean in Pocatello is a unique destination that celebrates all things clean and green. It's home to thousands of artifacts related to cleaning, including vintage vacuum cleaners, washing machines, and more. Visiting this museum is one of the many things to do in Pocatello, Idaho.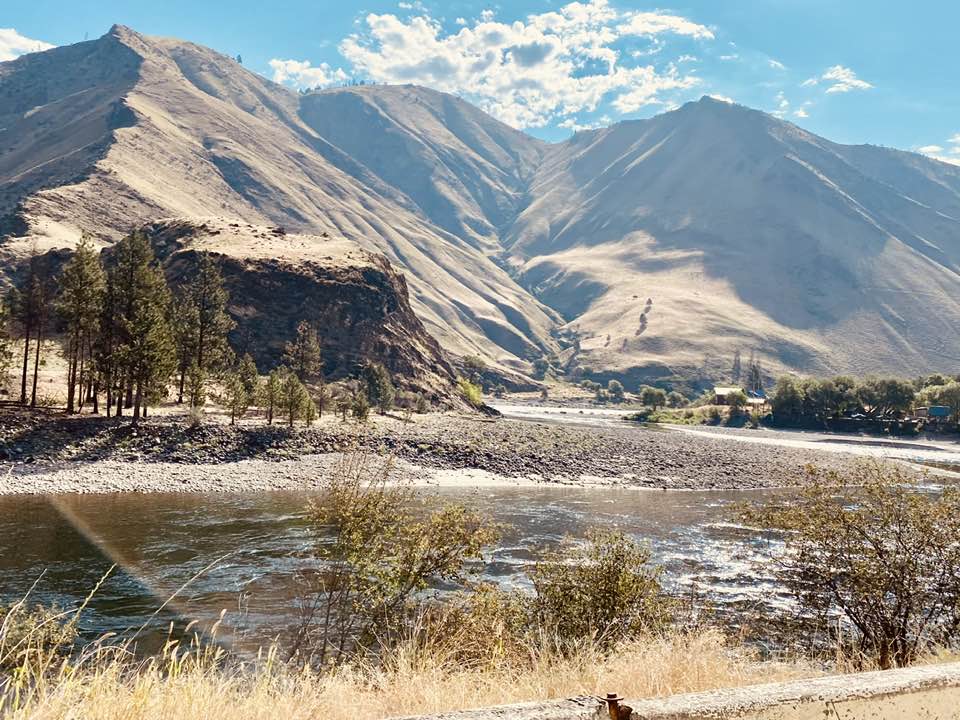 20. Visit The Wallace District Mining Museum
A fun and educational destination for history enthusiasts, the Wallace District Mining Museum, showcases the rich mining history of Idaho. The museum was founded in 1956 and has since expanded to include over 5,000 artifacts.
Visitors can explore various exhibits that cover a vital part of American history and culture. It's an interactive and engaging experience that will give you a deeper understanding of Idaho's past. Don't forget to visit the gift shop for some unique souvenirs!
21. Explore the Discovery Center of Idaho in Boise
The Discovery Center of Idaho in Boise is an interactive science museum that offers hands-on exhibits and educational programs for all ages. You can learn about physics, biology, and technology through fun activities and experiments.
It's a great place to visit for your little scientists and one of the many things to do in Boise with kids.
22. Walk Around The Idaho Botanical Garden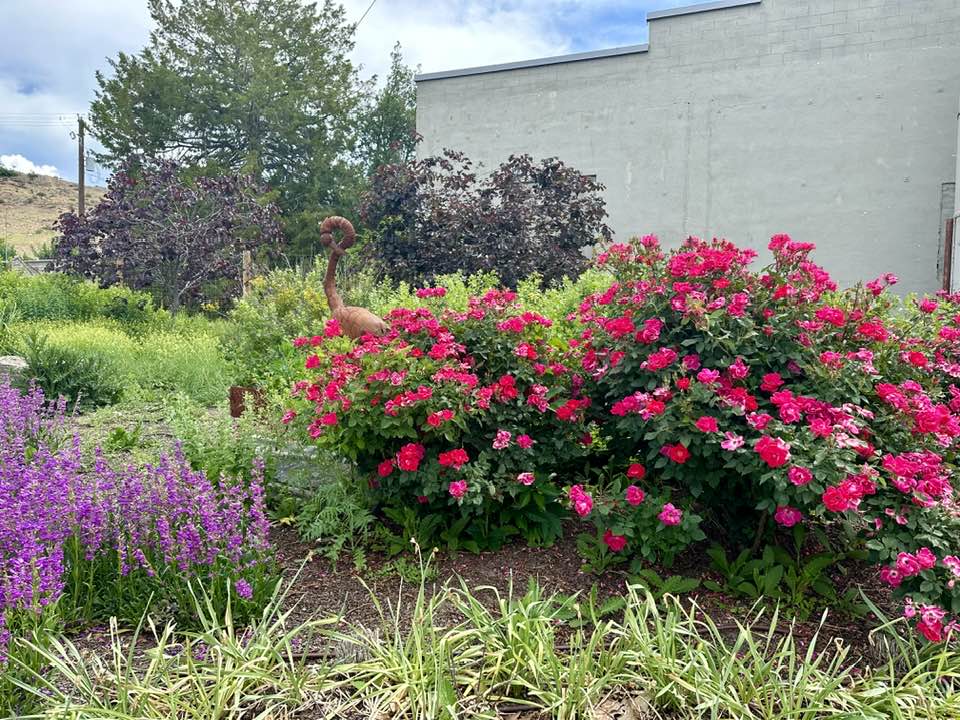 For nature lovers, the Idaho Botanical Garden is a must-visit spot in Boise. The garden features over 30 acres of diverse plants and flowers, including a rose garden, herb garden, and native plant section.
You can stroll through the gardens at your own pace or take a guided tour to learn more about the plants and their history. The garden also hosts various events throughout the year, such as concerts, classes, and workshops. It's one of the favorite places to visit in Boise during Christmas.
23. Visit Yellowstone Bear World in Rexburg Idaho
Did you know that one of the top things to do in Rexburg Idaho is visiting Yellowstone Bear World. So if you've ever wanted to see a bear up close and plan to visit Yellowstone, then Yellowstone Bear World should be on your list. This drive-through wildlife park is home to various animals, including black bears, grizzly bears, and bison.
24. Visit the City of Rocks National Reserve
Located in southern Idaho, the City of Rocks National Reserve is a geological wonder that attracts rock climbers and outdoor enthusiasts from all over the nation. The reserve is known for its unique rock formations and stunning landscapes.
You can hike through the reserve or camp overnight to truly experience this one-of-a-kind destination. It's also a popular spot for stargazing, with minimal light pollution allowing for clear views of the night sky. Make sure to add this beautiful reserve to your Idaho itinerary.
25. Go Whitewater Rafting on the Salmon River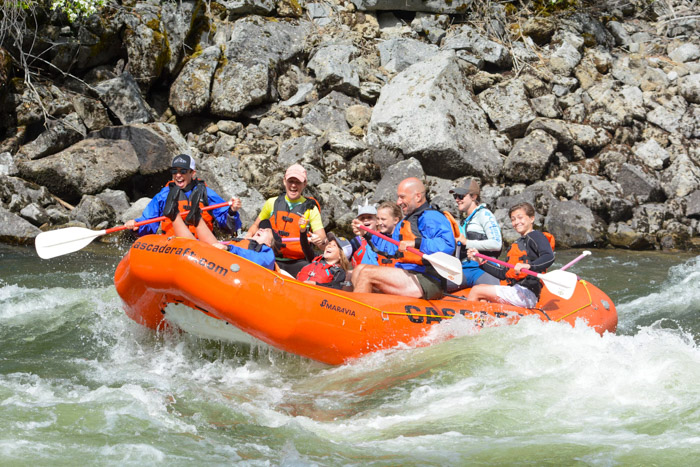 For adrenaline junkies and water sports enthusiasts, rafting on the Salmon River is a must-do activity in Idaho. Also known as the "River of No Return," the Salmon River offers thrilling rapids and breathtaking views.
You can choose from different levels of difficulty, depending on your experience and comfort level. There are also multi-day rafting trips available for those seeking a more immersive adventure. Whichever option you choose, rafting on the Salmon River is an unforgettable experience in Idaho.
26. Ski at Silver Mountain Resort
Located in Kellogg, Idaho, Silver Mountain Resort is a popular destination for skiing and snowboarding in North Idaho. With over 1,600 acres of skiable terrain, 73 trails and 760 cm of snowfall per year, it's a paradise for winter sports enthusiasts.
The resort also offers other activities such as snowshoeing, tubing, and even an indoor water park. During the summer months, you can take scenic chairlift rides and enjoy mountain biking trails. It's a must-visit spot for outdoor lovers in Idaho.
27. Ski at Tamarack Resort outside of Cascade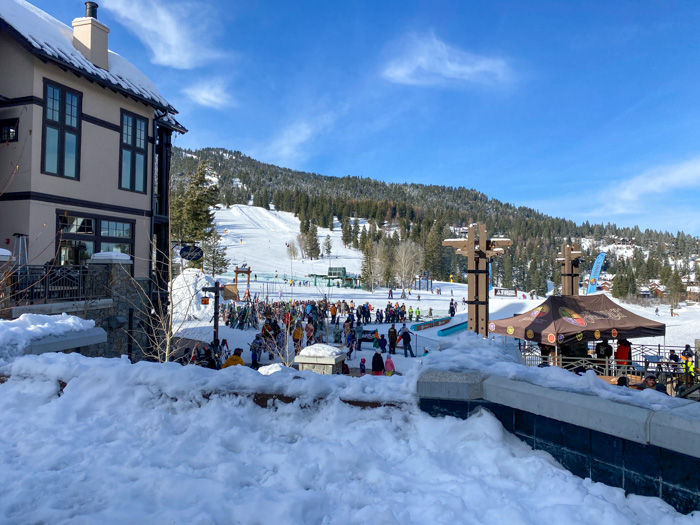 Tamarack Resort is another Idaho favorite for skiing and snowboarding. Located just 2 hours north of Boise, Tamarack Resort is a great weekend getaway in the winter. Our family loves skiing at Tamarack Resort each winter, and it's only a few minutes drive from Cascade, Idaho.
28. Check out Seven Stars Alpaca Ranch
Do you know what an alpaca is? They are adorable and fluffy animals that you can meet at Seven Stars Alpaca Ranch in Coeur d'Alene, Idaho. Along with getting up close and personal with alpacas, visitors can also learn about their history, care, and products made from their soft fur.
29. Bird Aviation Museum and Invention Center
Do you know someone who is interested in aviation? The Bird Aviation Museum and Invention Center in North, Idaho, is the perfect destination for them. The museum showcases various historical aircraft, inventions, and innovations throughout history by the late American inventor Forrest Bird.
30. Go On a Picnic at Heyburn State Park
One of the oldest state parks in Idaho is Heyburn State Park, established in 1908 near Coeur d' Alene. It's a popular spot for outdoor activities such as hiking, biking, fishing, and boating. However, one of the best ways to enjoy the park is by having a picnic with your friends and family.
31. Tour the Old Idaho Penitentiary Site in Boise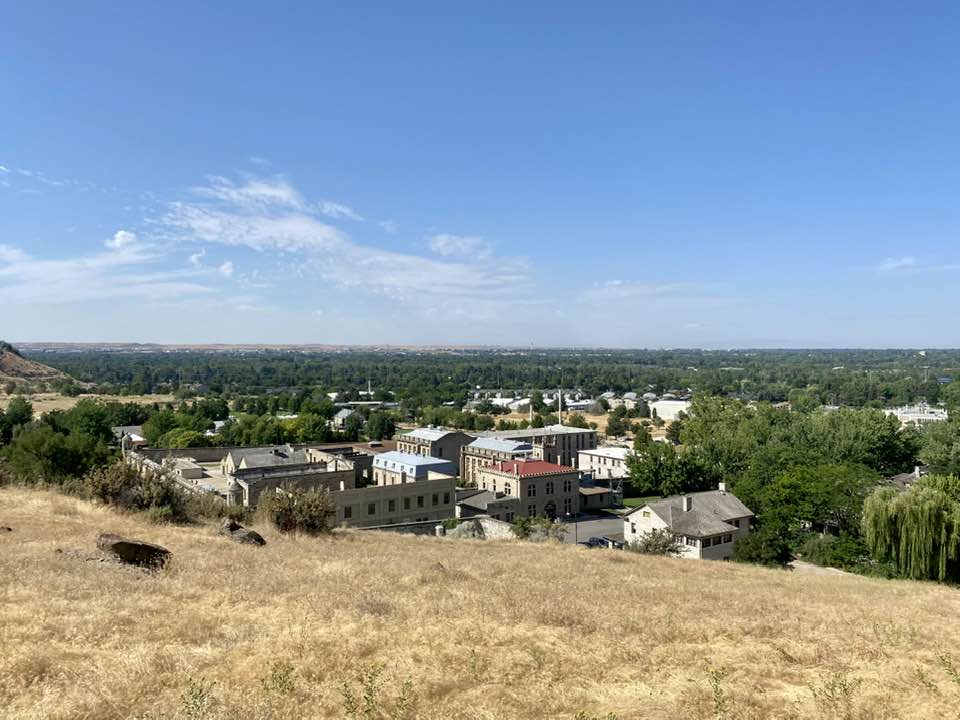 The Old Idaho Penitentiary Site is a fascinating and eerie destination in Boise. It operated as a prison for over 100 years, from 1872 until 1973, housing some of the most notorious criminals in Idaho.
Today, it's an open-air museum where you can take a guided tour to learn about the history of the prison and its inmates. You can also explore various buildings and exhibits, such as the solitary confinement cells and gallows. It's a unique and educational experience that sheds light on Idaho's past.
32. Boise Art Museum
For art enthusiasts, the Boise Art Museum is a must-visit destination in Idaho. The museum features a wide range of exhibitions from both local and international artists, as well as permanent collections.
33. Idaho Museum of Natural History
If there's one thing you should know about Idaho, it's that the state is rich in natural resources and history. The Idaho Museum of Natural History in Pocatello showcases this through various exhibits and collections.
Located on the University of Idaho campus, this museum holds over 500,000 artifacts, fossils, and other natural history objects. You can learn about the state's unique ecosystems, geological formations, and native species through interactive displays and educational programs. It's a must-visit for anyone interested in science and nature.
34. Explore the Shoshone Bannock Tribal Museum
Are you curious about what our country was like before European settlement? Take a trip to Fort Hall and visit the Shoshone Bannock Tribal Museum. It showcases the history, culture, and traditions of the indigenous peoples in Idaho.
The Shoshone and Bannock tribes have lived in the region for thousands of years, and this museum offers a glimpse into their way of life. You can view traditional art, clothing, and tools, and learn about their customs through exhibits and guided tours. It's an enriching experience that promotes cultural understanding and appreciation.
35. Shop at The Boise Farmers Market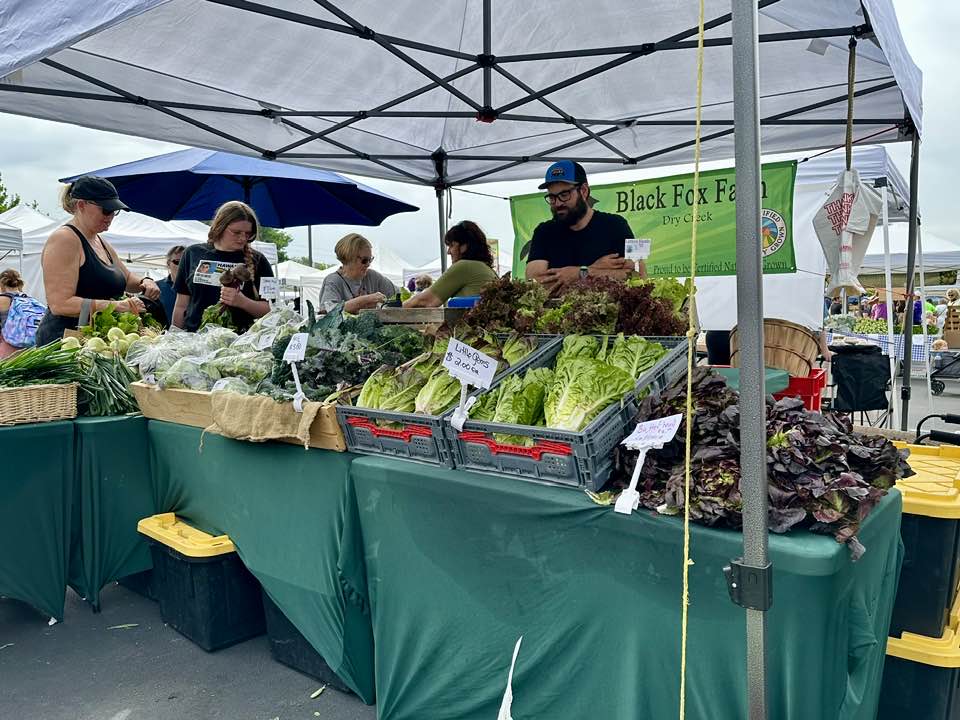 For foodies and lovers of local goods, the Boise Farmers Market is a must-visit destination. Located in downtown Boise, this market offers a variety of fresh produce, artisanal products, and food vendors.
36. Catch a Show at the Idaho Shakespeare Festival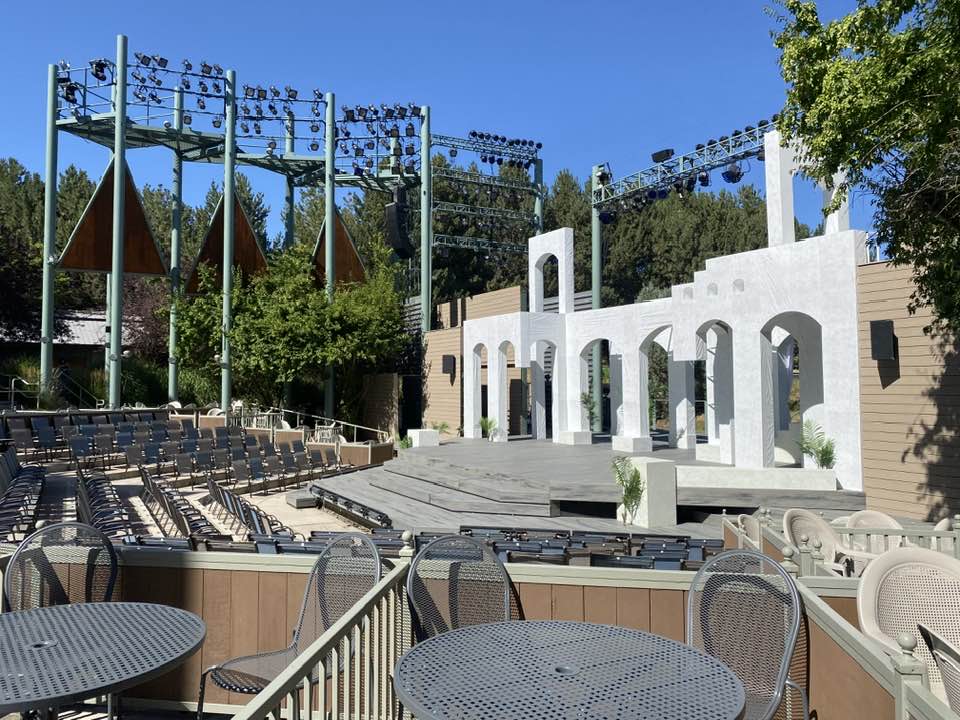 Experience world-class theater in the beautiful setting of Boise's outdoor amphitheater at the Idaho Shakespeare Festival. This annual option runs from late May to early September and features a wide range of plays, from Shakespearean classics to modern productions.
Bring a picnic and enjoy dinner under the stars before settling in for a performance. It's a unique and unforgettable way to enjoy quality theater while surrounded by Idaho's natural beauty.
37. Appaloosa Museum & Heritage Center
Another unique museum in Idaho is the Appaloosa Museum & Heritage Center in Moscow. This museum celebrates the history and cultural significance of the Appaloosa horse, which has been a part of Idaho's heritage for centuries and one of the fun things to do in Moscow.
You can learn about the breed's origins and its role in Native American culture through various exhibits and displays. There are also live demonstrations and educational programs available for visitors to enjoy. It's a must-visit destination for horse lovers and those interested in Idaho's rich history.
38. Take a Crystal Gold Mine Tour
Take a trip underground and explore the Crystal Gold Mine in Kellogg. This former mine offers a guided tour that takes you deep into the earth to learn about the history of gold mining in Idaho.
You can see original mining equipment and even try your hand at panning for gold. It's a unique and educational experience that gives insight into an important part of Idaho's economy.
39. Go Swimming on Priest Lake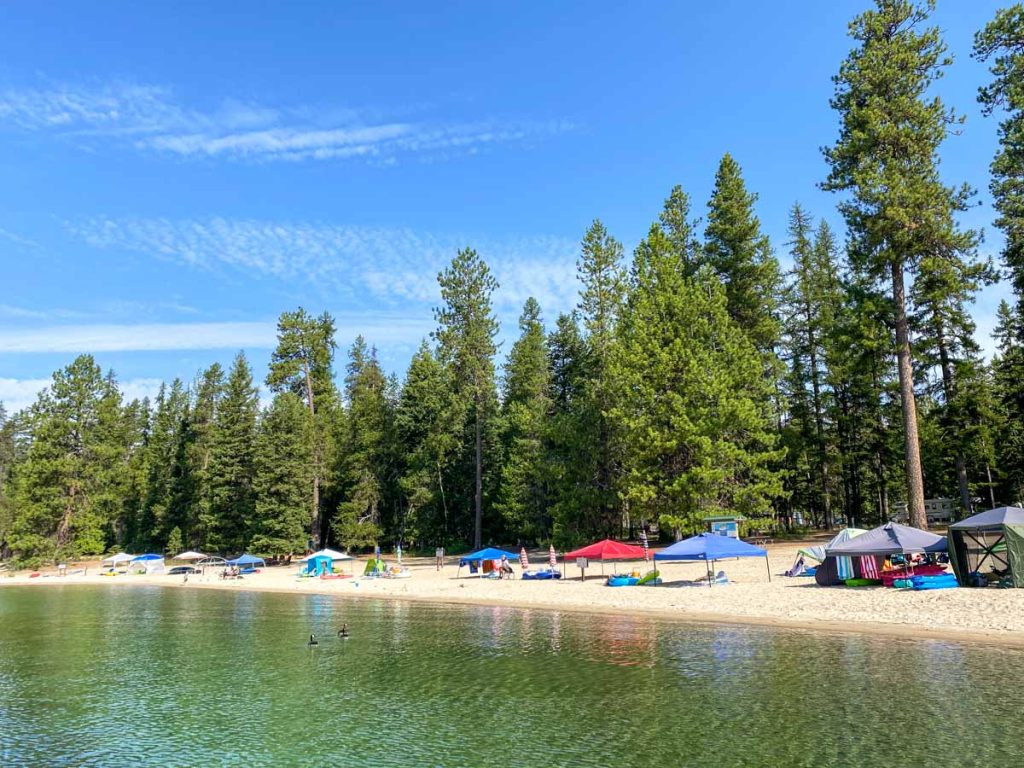 Idaho is full of beautiful lakes, but Priest Lake is one of the most picturesque. Located in the northern part of the state, this lake offers crystal clear water and stunning views of the surrounding mountains.
It's the perfect spot for water activities such as kayaking, boating, and swimming. You can also camp or rent a cabin on the lake.
40. Visit the Idaho Museum of Mining and Geology
Another free attraction in Idaho is the Idaho Museum of Mining and Geology in Boise. This museum showcases the state's rich mining history through various exhibits, including a mineral hall with over 600 specimens.
41. Attend the Western Idaho Fair
If you happen to be in Boise at the end of August, make sure to attend the Western Idaho Fair. This annual event has been a tradition since 1897 and offers everything from carnival rides and games to live entertainment and food vendors.
42. Learn at the Idaho Black History Museum
One of the oldest African American history museums in the country, the Idaho Black History Museum in Boise is a must-visit for anyone interested in learning about the contributions and struggles of African Americans in Idaho.
Through various exhibits and programs, visitors can gain insight into the rich and diverse history of this community. It's an important destination that promotes understanding and celebrates diversity in Idaho.
43. See the Butterfly Haven
The Butterfly Haven is a hidden gem near Pocatello, Idaho. It's perfect for families and nature lovers. This indoor conservatory features different species of butterflies, plants, and birds in a tropical setting.
44. Explore the Children's Museum Of Idaho
Are you planning on traveling to Boise Idaho with your little ones? Don't miss out on the Children's Museum of Idaho. It's one of the fun things to do in Meridian, just next to Boise. This interactive museum offers hands-on exhibits and activities that promote learning and creativity for children.
45. Take Classes at Boise Art Glass
Do you know how glass is made? Well, at Boise Art Glass, you can learn all about it and even try your hand at creating your own masterpiece. This studio offers classes for all skill levels in glassblowing, fusing, and flameworking.
It's a unique and fun experience that allows you to take home a one-of-a-kind souvenir from Idaho. You can also check out their gallery to see stunning pieces made by professional artists.
46. Ride Your Bike on the Hiawatha Trail
Get your adrenaline pumping by riding the famous Hiawatha Trail. Located in North Idaho, this 15-mile trail takes you through 10 old train tunnels, over trestles, and along breathtaking scenery.
It's an easy ride suitable for all skill levels, making it a fun activity for families or groups of friends. It's mostly a downhill ride, so you can take your time and enjoy the stunning views along the way.
47. Relax at The Springs – Hot Springs in Idaho City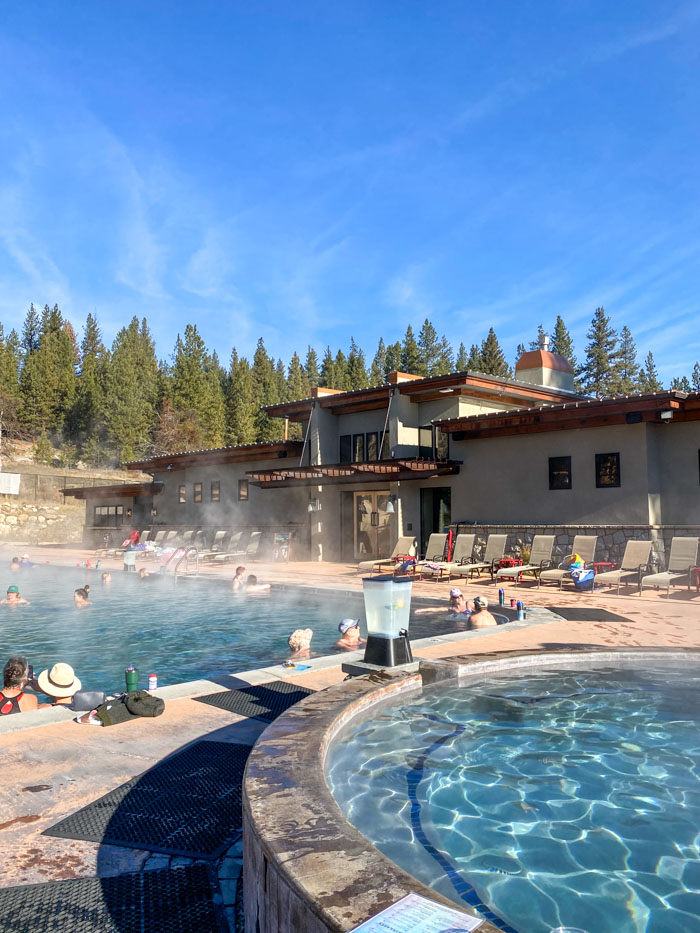 After all the outdoor activities, treat yourself to a relaxing and rejuvenating experience at The Springs in Idaho City. Book a session ahead of time at this the spots are limited to use this clean hot springs pools that are maintained year-round. These Idaho hot springs offer six different private pools and 2 large public pools, with a changing room and server to bring you drinks and food while soaking.
48. Snake River Greenbelt in Idaho Falls
The Idaho Falls Greenbelt trail is one of great Idaho attractions on the East side of Idaho for those who love nature. The 5-mile-long paved trail follows the Snake River in downtown Idaho Falls, offering one of the best Idaho scenery of the waterfall, wildflowers, and local wildlife.
49. Explore Rexburg Idaho and Mesa Falls
Plan a drive to see Mesa Falls in East Idaho. Enjoy the sights of both the Upper and Lower Mesa Falls and Harriman State Parkon the Mesa Falls scenic byway drive in Rexburg Idaho.
50. Take a Boise to Yellowstone Road Trip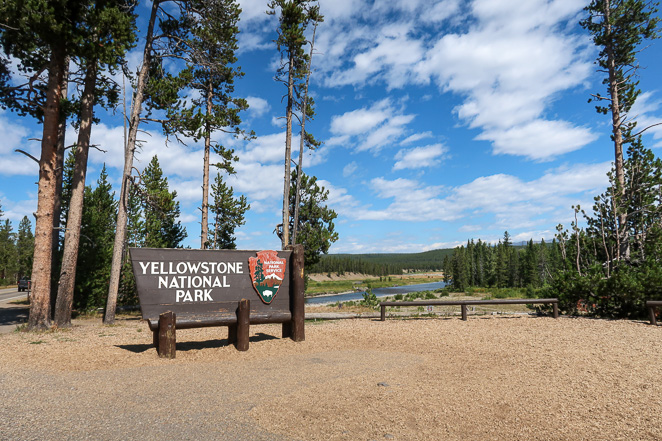 A popular road trip across Idaho is a Boise to Yellowstone Road Trip. Enjoy seeing so much of what Idaho has to offer before you arrive at Yellowstone National Park.
Did I miss out on any of your favorite Idaho destinations?
Did I miss anything to help you explore Idaho? I'd love to know if all the things to do in Idaho listed above were helpful. If you're local and live in Idaho, or you're planning a visit to Idaho, then I hope you enjoyed all the inspiration listed here!